Happy Wednesday! How is your holiday shopping coming along? Did you take advantage of any of the Black Friday sales? I certainly did, which is why I thought I'd start this list off with gift ideas for her. Included are a few of the things I bought for loved ones this weekend and myself too.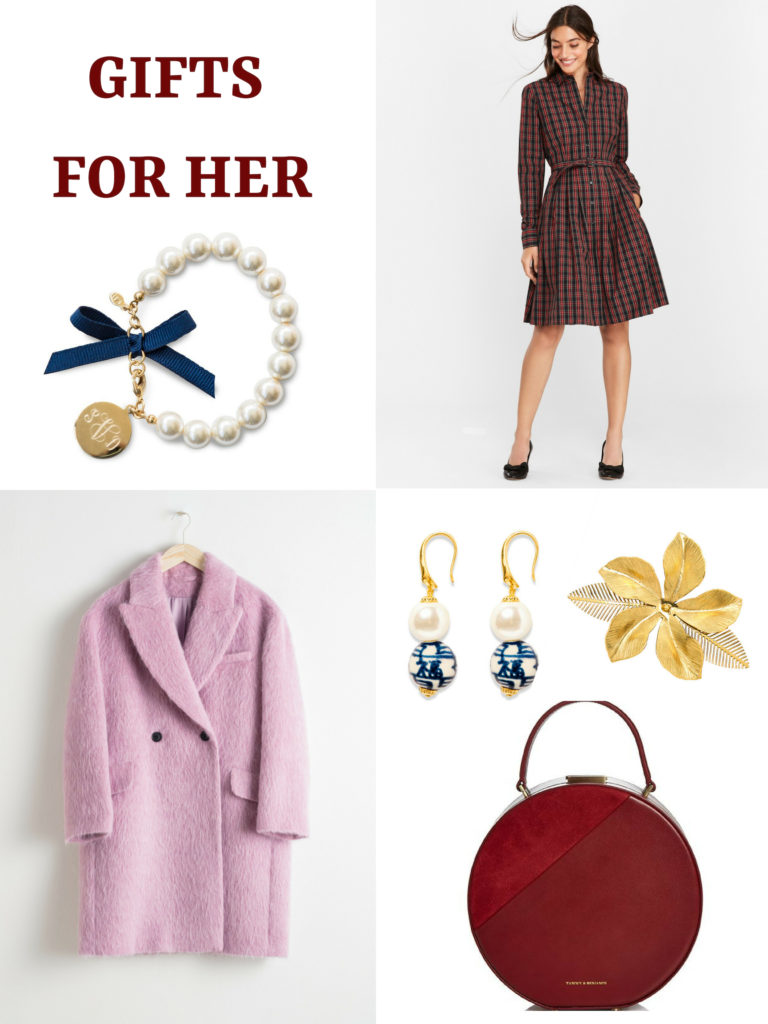 Coat
/ The teddy bear coat is all the rage this season and for good reason. Who doesn't want to be cozy in the cold?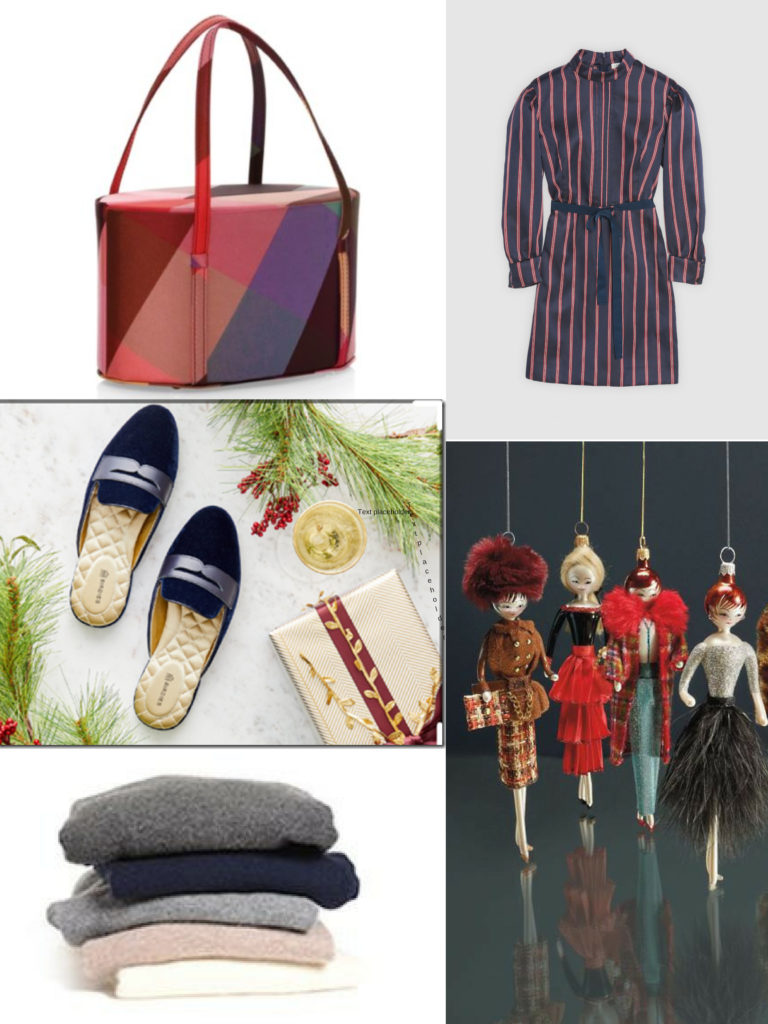 Dress
/ I had my eye on this striped Sandro dress for months and purchased it as soon as it went on early
Black Friday sale
!
Ornaments
/ OMG! I want to start a collection of these gorgeous runway ornaments and create a Pretty Little Shoppers themed tree! With so many ornaments to choose from, you can pick out the one that matches your favorite fashionistas style! I think I'd like to start with
this one
and
Cashmere Sweaters
/ If you've been following my blog for awhile, you probably already know what a huge fan I am of
Mott & Bow
. I've been living in their
comfy denim
and
t-shirts
and can't wait to get my hands on one of their new cashmere sweaters. They come in crew neck of V-neck with half a dozen colors to choose from. They're also a super affordable luxury gifting idea at just under $150.
Slides
/ I've had my eye on Birdies since they came on the scene last year. A slipper that's created to wear outside the house? Sign me up, please! Birdies site has so many gorgeous styles to choose from ranging from chic and classic to sophisticated and bold. I bought
this pair
for myself and
this pair
and
this pair
for friends.
Bag
/ It's pink and plaid. Yup, I bought this one for myself. This handbag collection from
Pop & Suki
is definitely worth a look. Tons of affordable key chains, wallets and bags ranging from $20 to just over $300.
Shop the post:
What's on your Christmas wish list this year?
Happy Shopping!
xoxo,
Lisa
Let's be social!