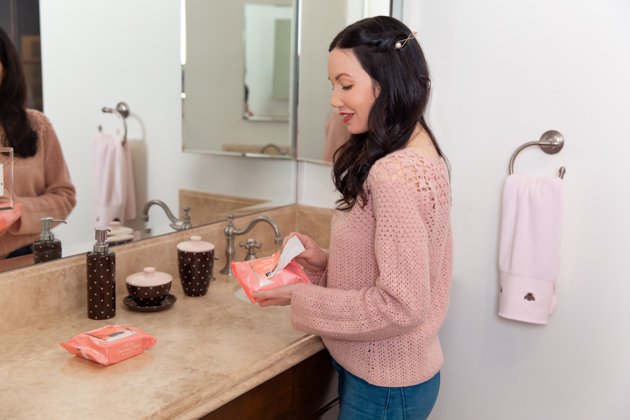 Happy weekend! Spring is less than a week away, so I thought I'd share the
Neutrogena Wipes
Spring cleaning hack that has truly changed my life.
Okay, let me digress for a moment here. Last year when I was Spring cleaning my bathroom, I was trying to get the dreaded makeup stains out of a few of my drawers. You know the ones I'm talking about… they've been there for years. To add insult to injury, we've been trying to sell our house for awhile, so the house needs to look like new down to the last detail.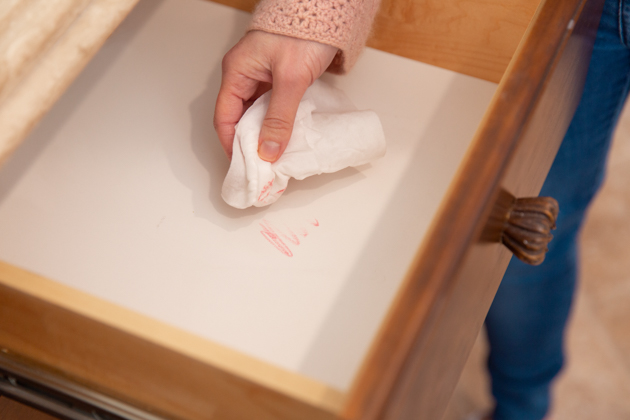 Somewhere in the midst of my Spring cleaning, I noticed my trusted
Neutrogena Beauty Wipes
and a crazy idea took hold. Would these beauty wipes get the makeup out of my drawers the same way they get it off my face? What about the bathroom cabinet finishing? The tile floor? The handbag I may or may not have gotten lipstick in? #askingforafriend 🙂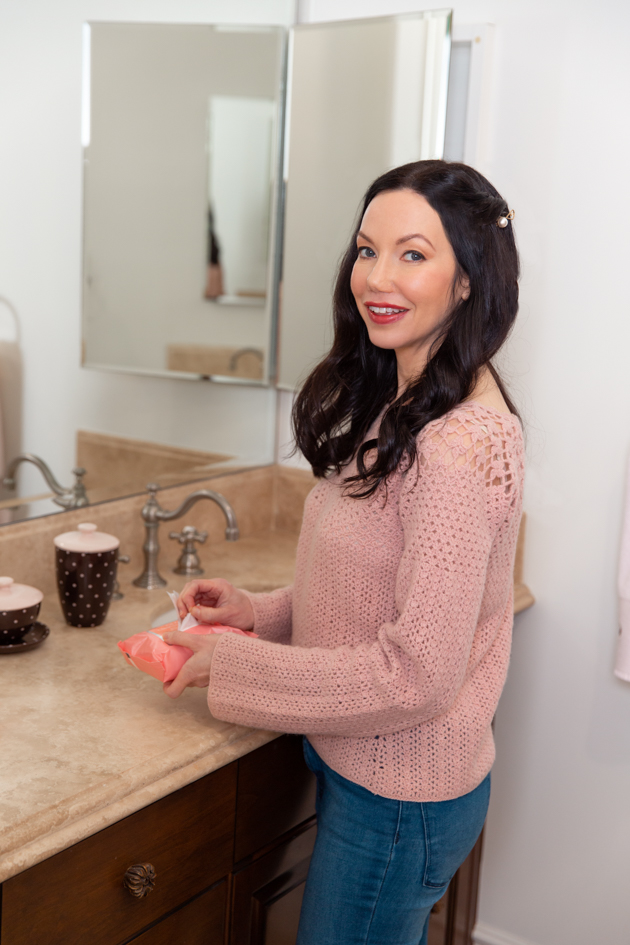 I'm here to say this Neutrogena Wipes Beauty hack worked on all of the above and then some! Seriously, I Googled it to see if it was already a thing I hadn't heard of. Nothing came up, so I'm sharing with you all here for the first time. Share this hack with a friend and you will be loved. I shared it with the administrator in my dermatologist's office and a year later, she still tells me how I've changed her life. Mister Pretty Little Shopper finds that somewhat ridiculous, but clearly he's never had to remove a lipstick stain… which in hindsight makes him an extra good hubby! 🙂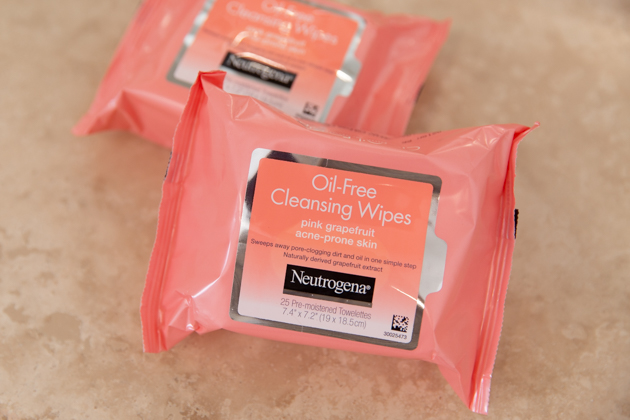 Please let me know if you've ever tried this Neutrogena Wipes
hack
and if it changed your life. I'd also love any other Spring cleaning tips you might have. Particularly on how to de-clutter my Inbox.
Thank you so much for stopping by!
xoxo,
Lisa
Let's be social!