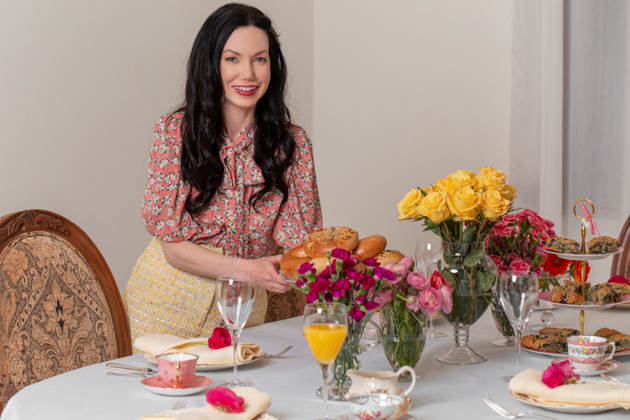 Spring has sprung and Passover and Easter are only days away. Such a lovely time for a brunch party, don't you think? I'm kicking off the season with a gorgeous Spring floral tablescape and a delicious brunch menu that can be prepared completely in advance.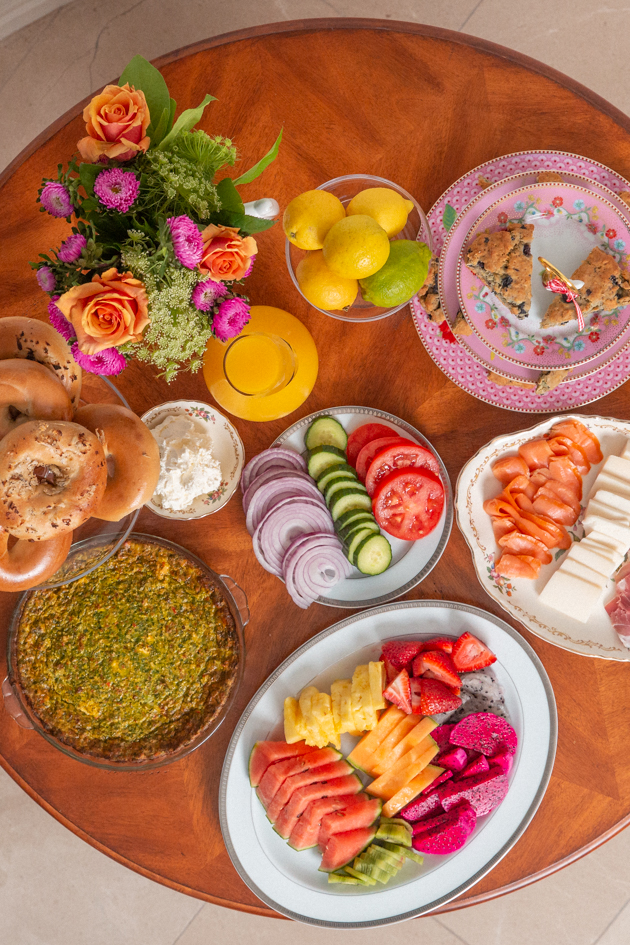 The Menu:
Gluten-free Lemon Blueberry Scones (check back later in the week for recipe… I also made a dairy free version. 🙂
Fresh Fruit Platter
Smoked Salmon, Sliced Goats Milk Gouda and Prosciutto
Sliced Cucumbers, Tomatoes and Red Onions
Assorted Bagels and Cream Cheese
Freshly Squeezed Orange Juice, Coffee, Tea and Assorted Milks
**Use organic Ingredients where possible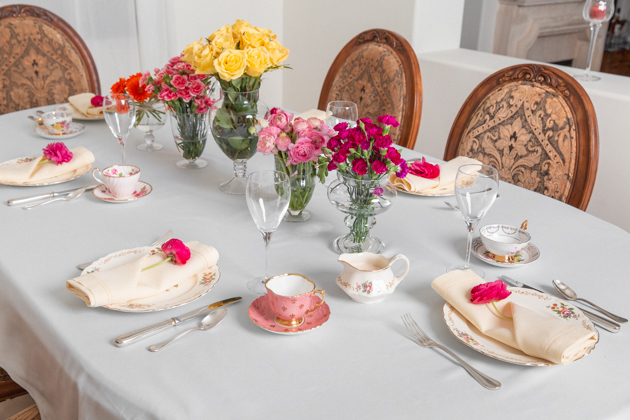 I was obsessing over these
floral napkins
from Williams Sonoma, but ended up pulling out my older, classic Williams Sonoma pale blue
tablecloth
and yellow
napkins
. The dishes and tea cups are heirlooms from my late Mother-In-Law and I love to use these cherished pieces. I wish she could be with us to celebrate this Spring.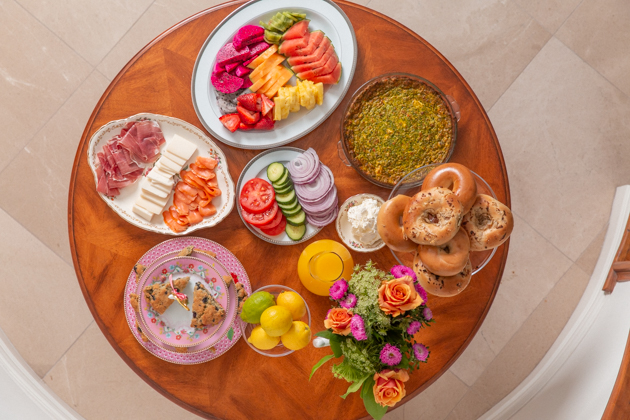 This crustless quiche is one of our favorite dishes for Spring. It's perfect for both brunch and dinner too. I usually end up eating the very last piece as a midday snack.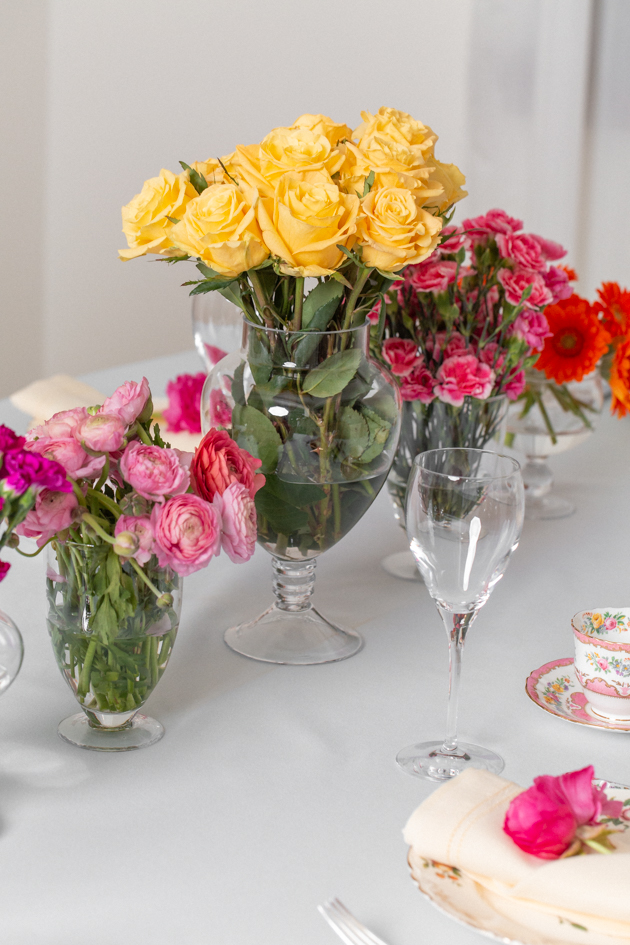 If you've been following the blog for awhile, you've probably seen me use these apothecary jars in multiple ways. This
Spring citrus tablescape
from last year is one of my all time favorites. The six apothecary jars
I purchased almost two years ago
have been an amazing investment (or rather steal as they totaled about $80) and I love finding new ways to use them every season.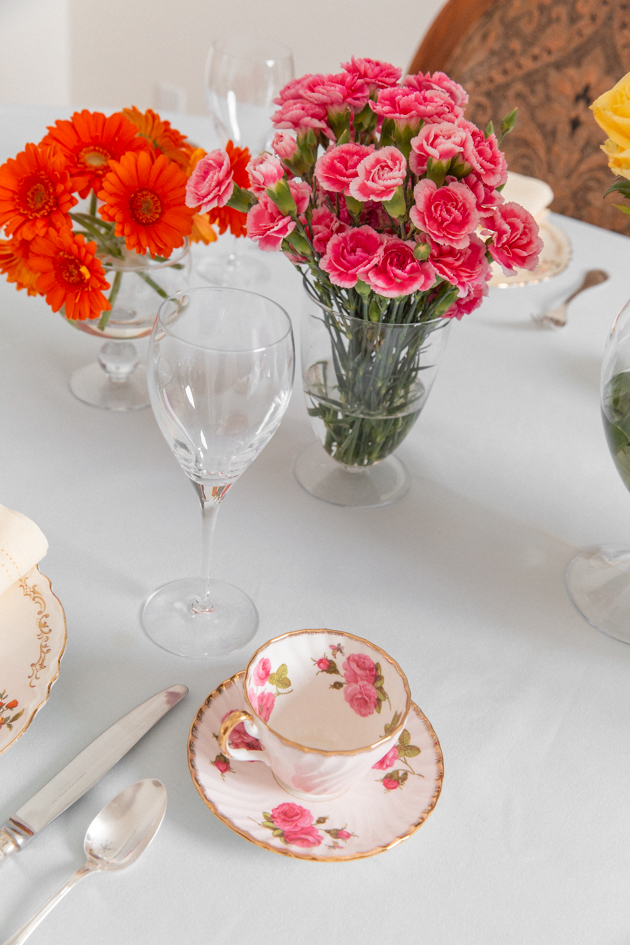 I love how the fresh flowers match my tea cups.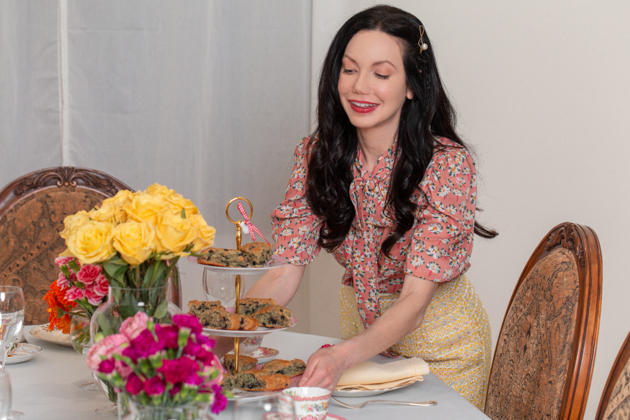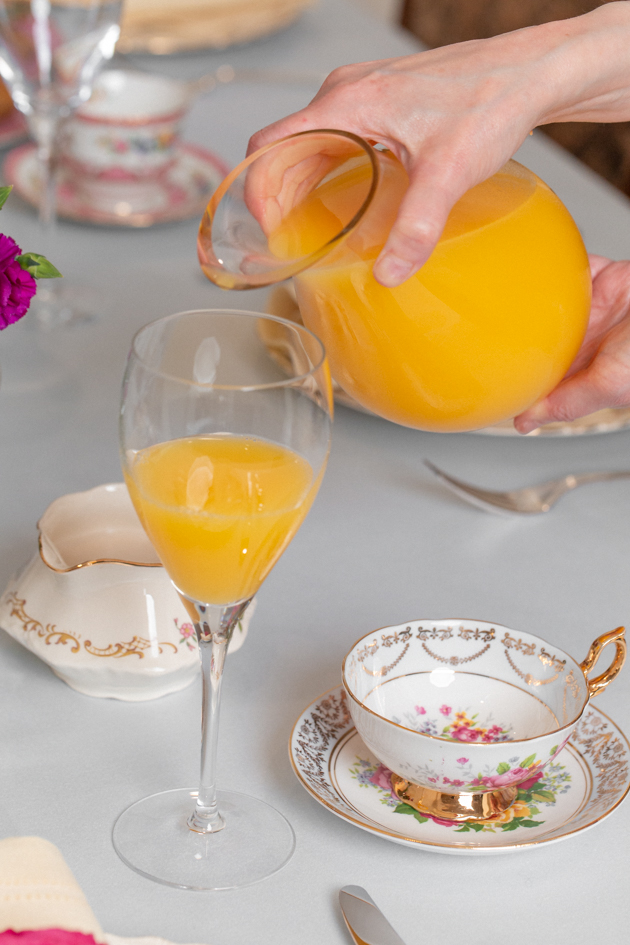 Shop the post: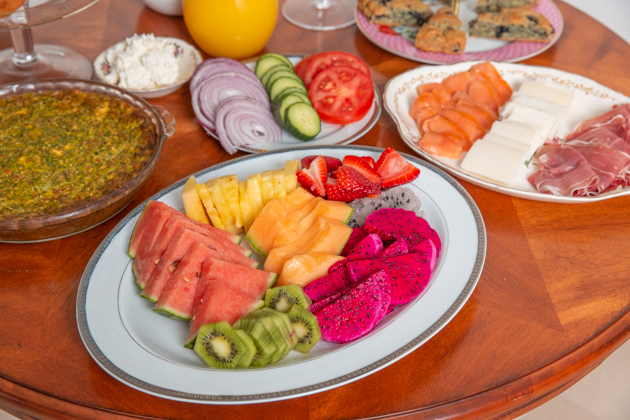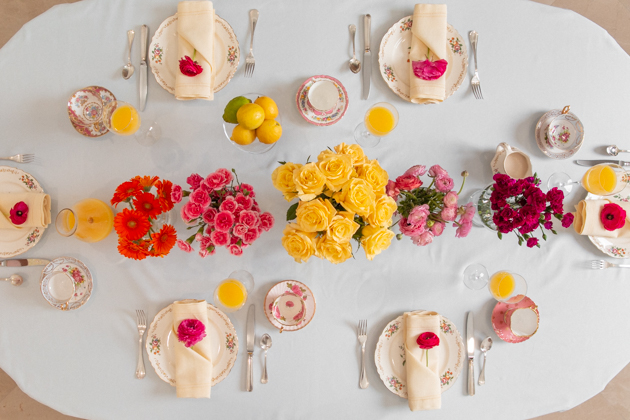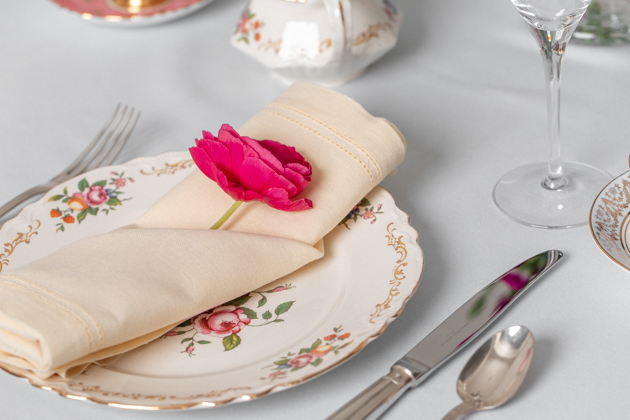 A flower placed in each napkin is such a pretty touch. You can get a tutorial on how I folded my napkins
here
.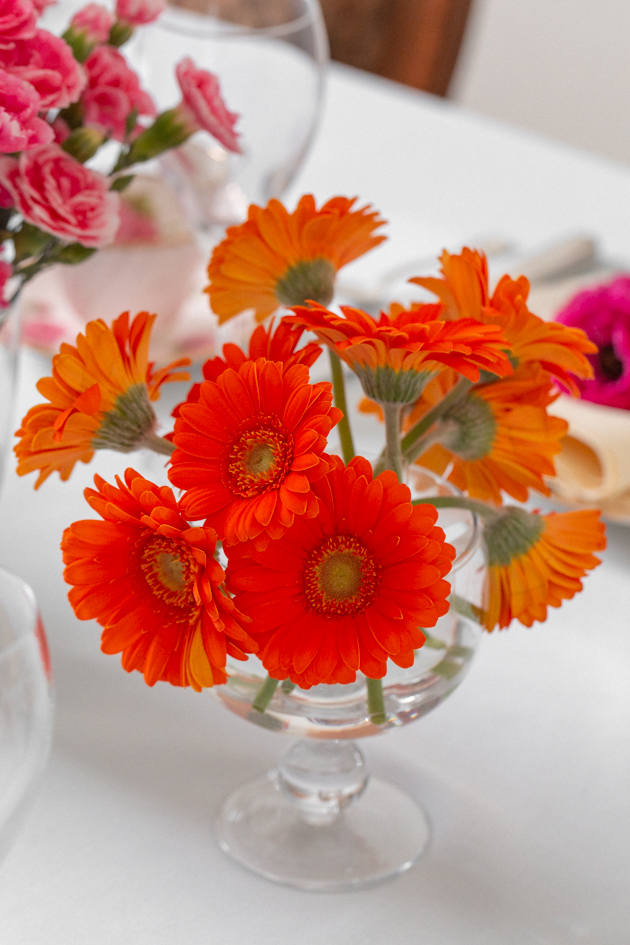 Have you ever had a hard time getting your flowers to stand up in the vase. I learned a flower arranging tip from Joy Cho (
of Oh Joy!
) that has changed my life… or at least my floral arranging life. Fill your vase with water. Then use clear tape to create a grid on the top of your vase. Place the stems through the grid and Walla! No drooping. 🙂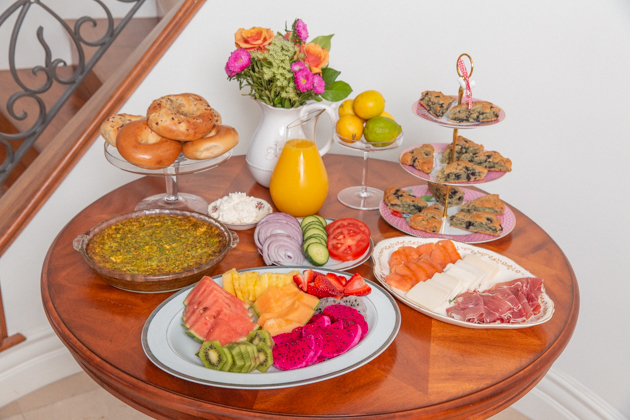 Wishing you the loveliest of holiday's this weekend. Let me know if this Spring Floral Tablescape inspires your own. I'd love to see your photos, so please leave me a note below.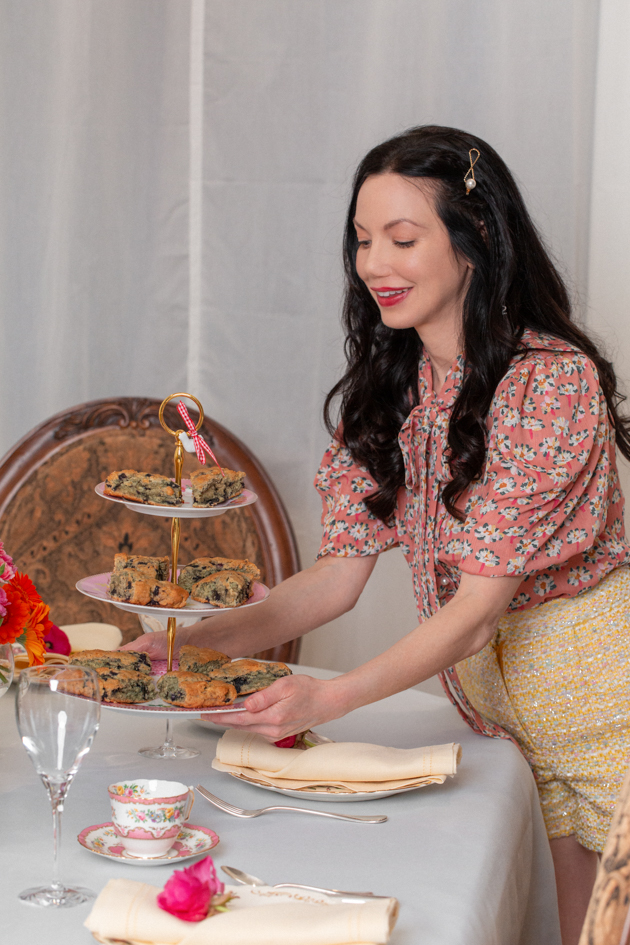 Thank you so much for stopping by!
xoxo,
Lisa
Let's be social!