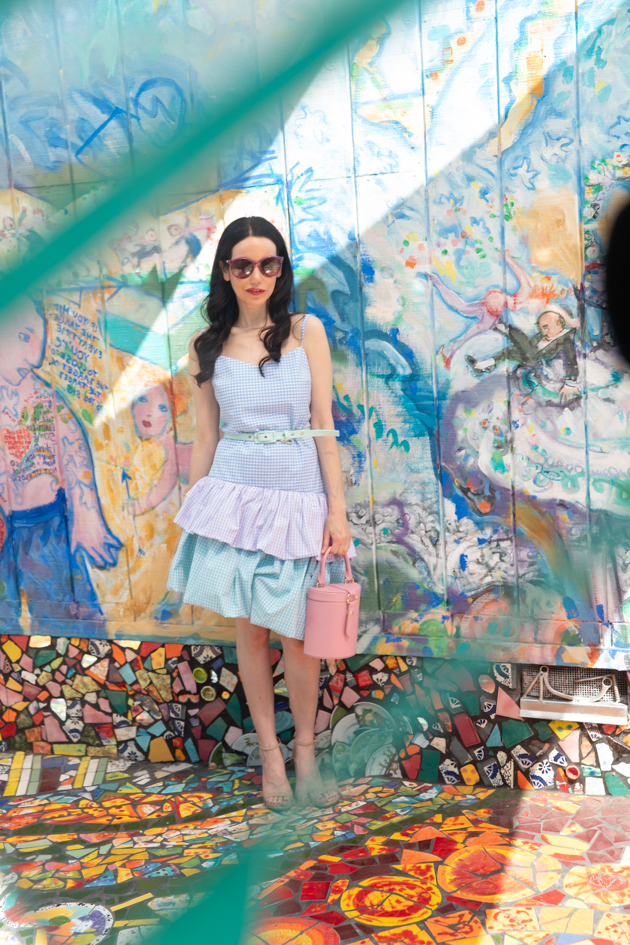 A few weeks ago, Mo and I took a little adventure to the Mosaic Tile House in Venice Beach.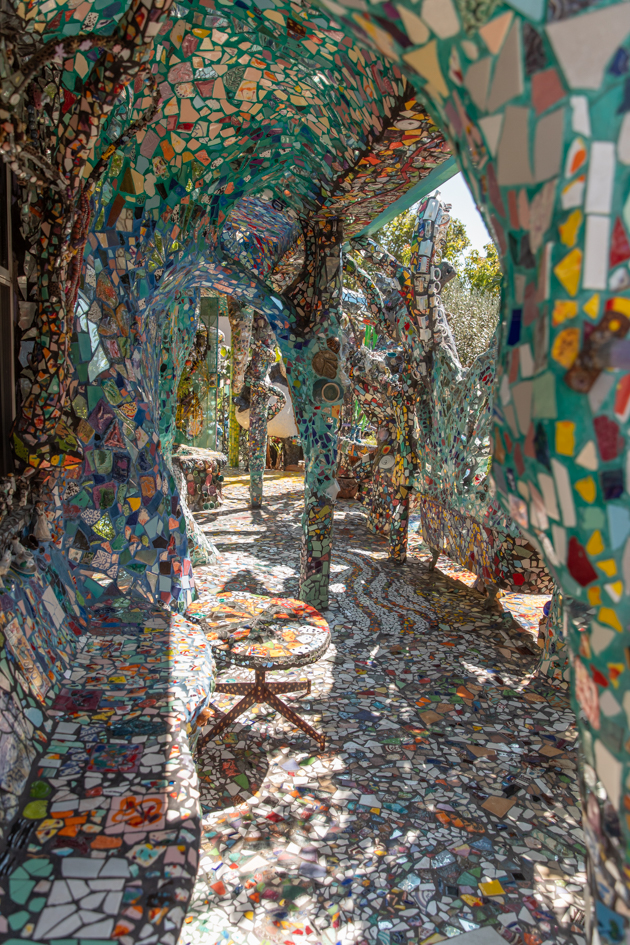 Our eyes were delighted by the enchanting home and garden as soon as we stepped inside the gates.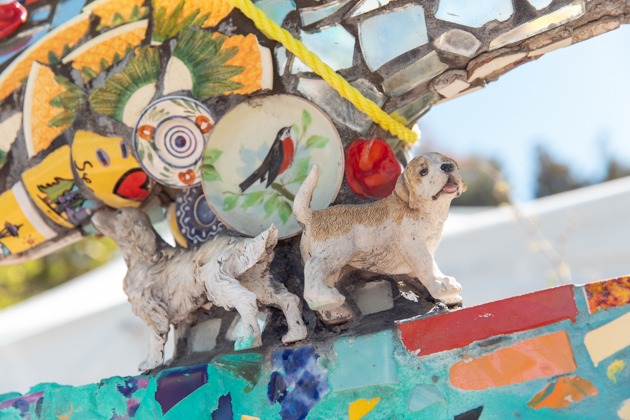 Whimsical details caught our eye at each and every turn. This one was one of my favorites since I'm such a puppy lover!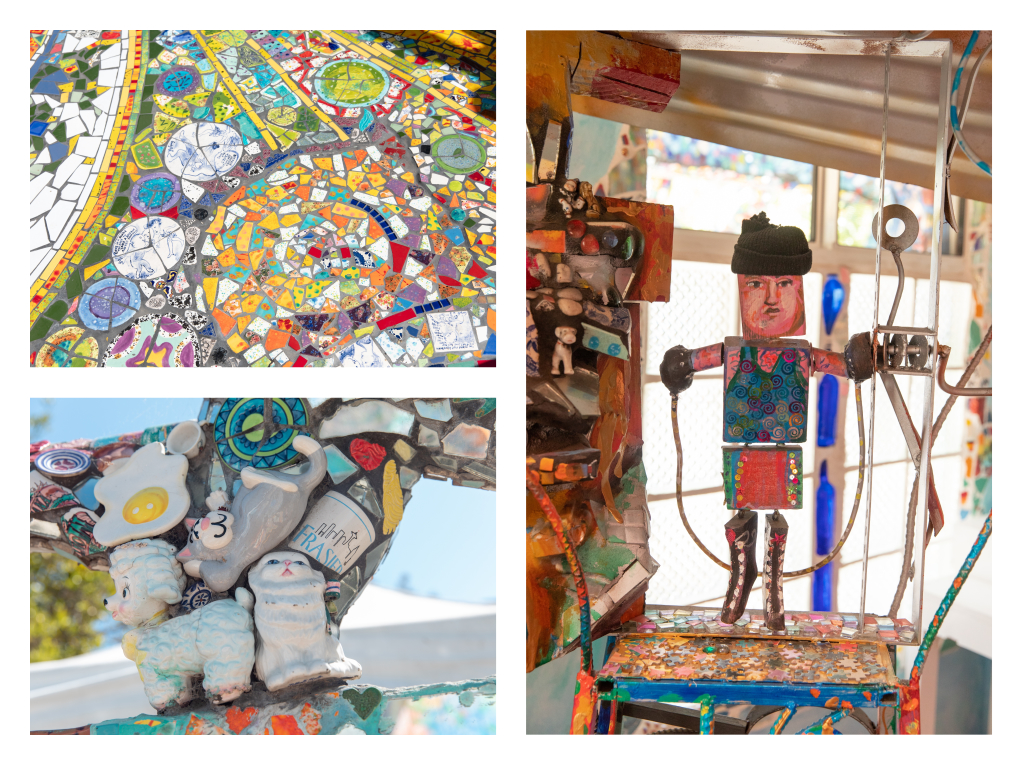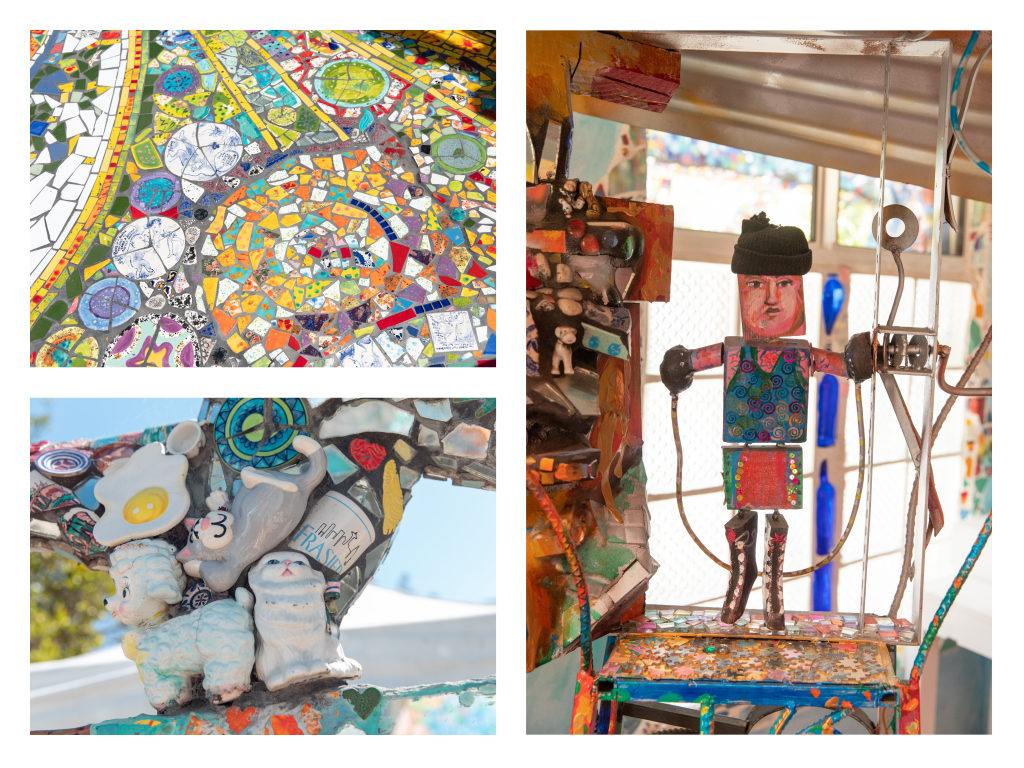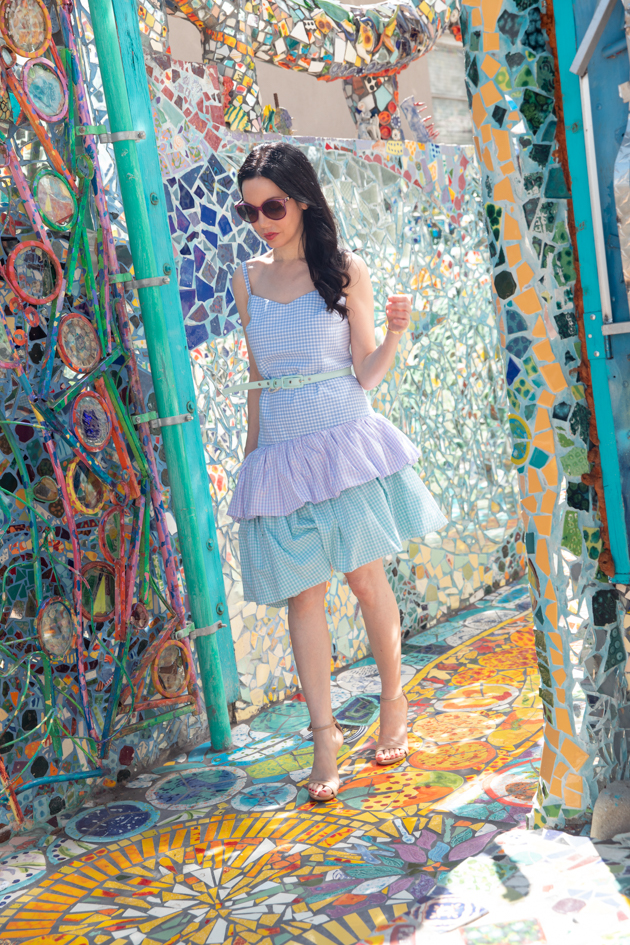 Shop my look: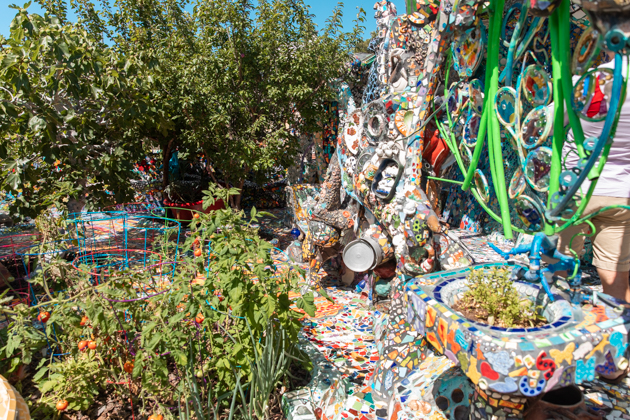 The homes owners, Cherie Pann and Gonzalo Duran, loving hand crafted each and every tile of the magical home and garden themselves over two decades! Both are trained as painters and potters and the house is a perfect collaboration of their talents and skills. Pann makes and decorates the tiles and Duran created sculptural forms and embellishes the surfaces.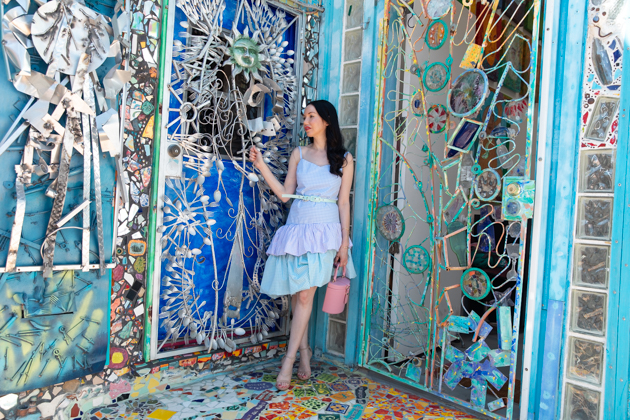 In addition to tiles, the artists repurposed silverware, tableware and various other pieces of china, found objects and other castoffs.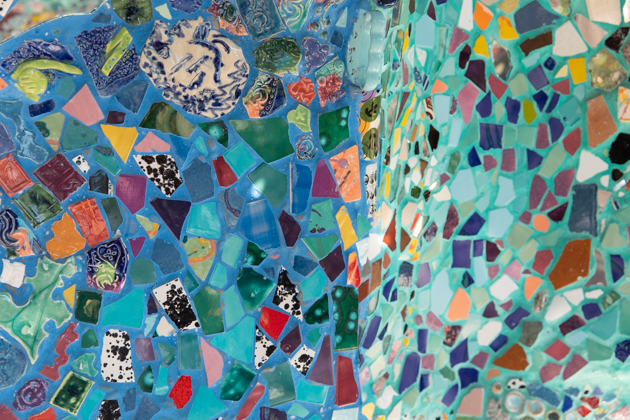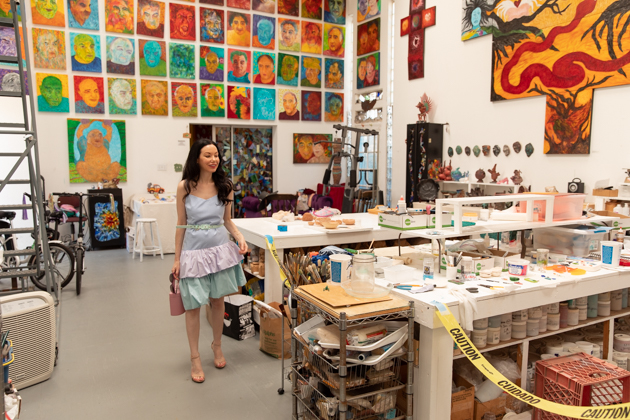 After we toured the house Gonzalo took us into the artists studio in the back of the house. It's so big it makes up about half the size of the house! Not surprising when a couple loves creating as much as these two do.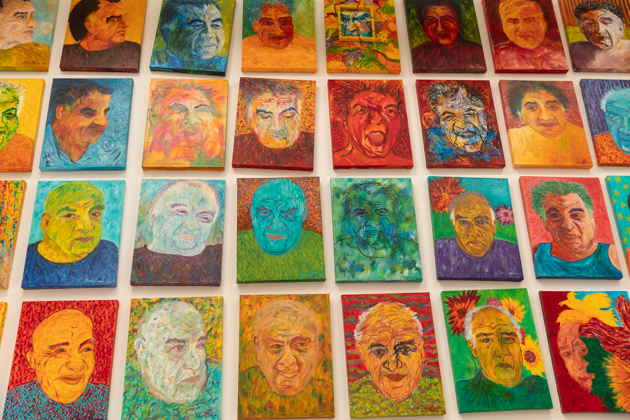 This wall is completely made up of portraits of Gonzalo painted by Cherie. He told us he's her favorite subject. 🙂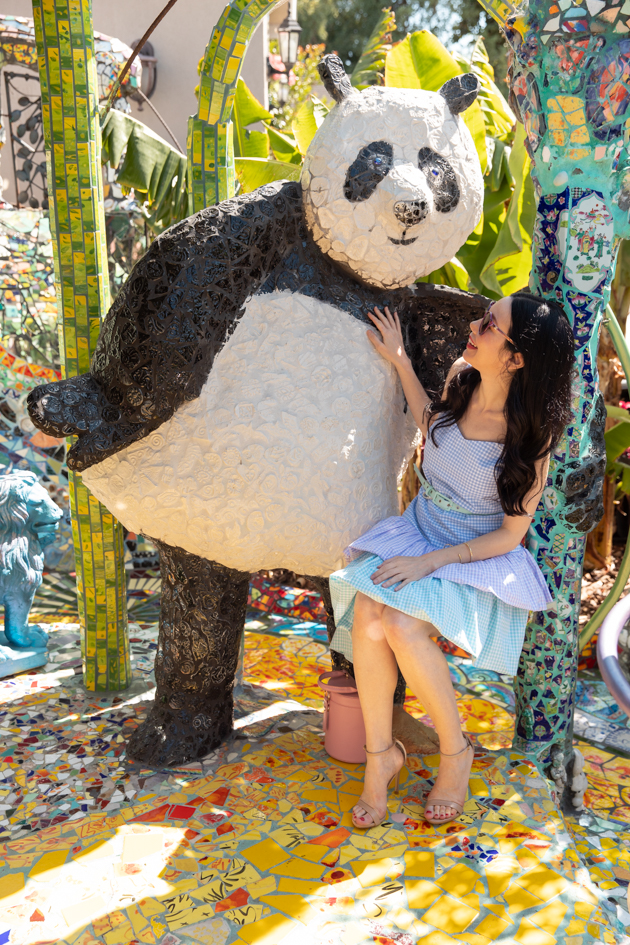 I made a new friend… he was nice, but kind of of pawsy. 🙂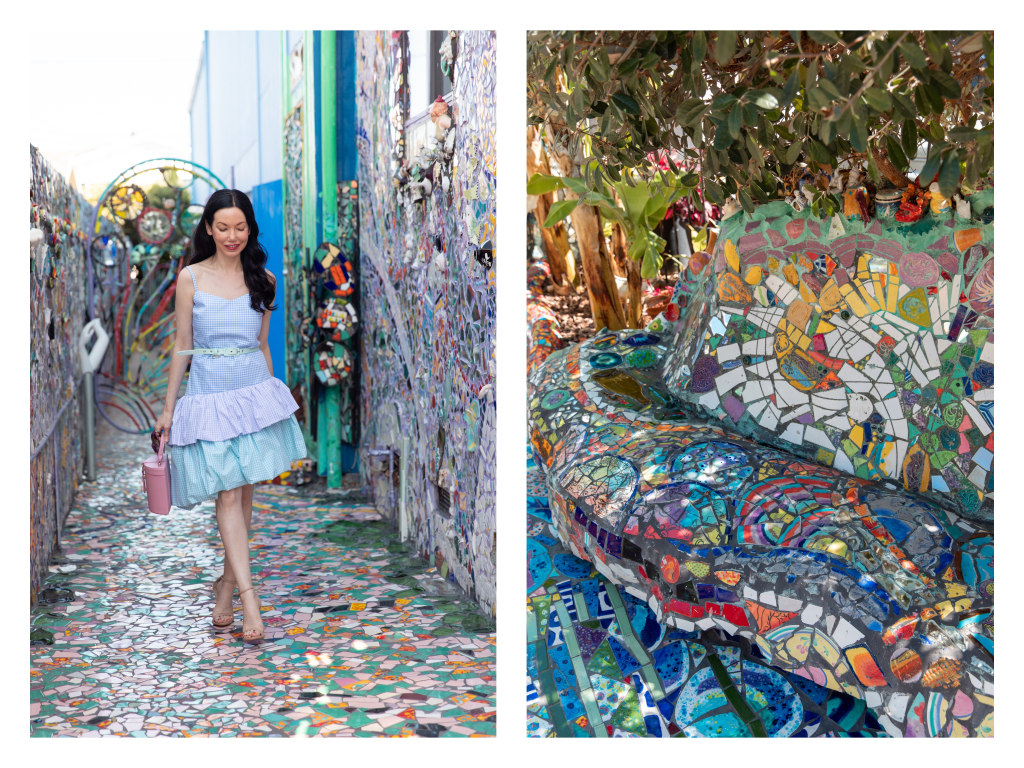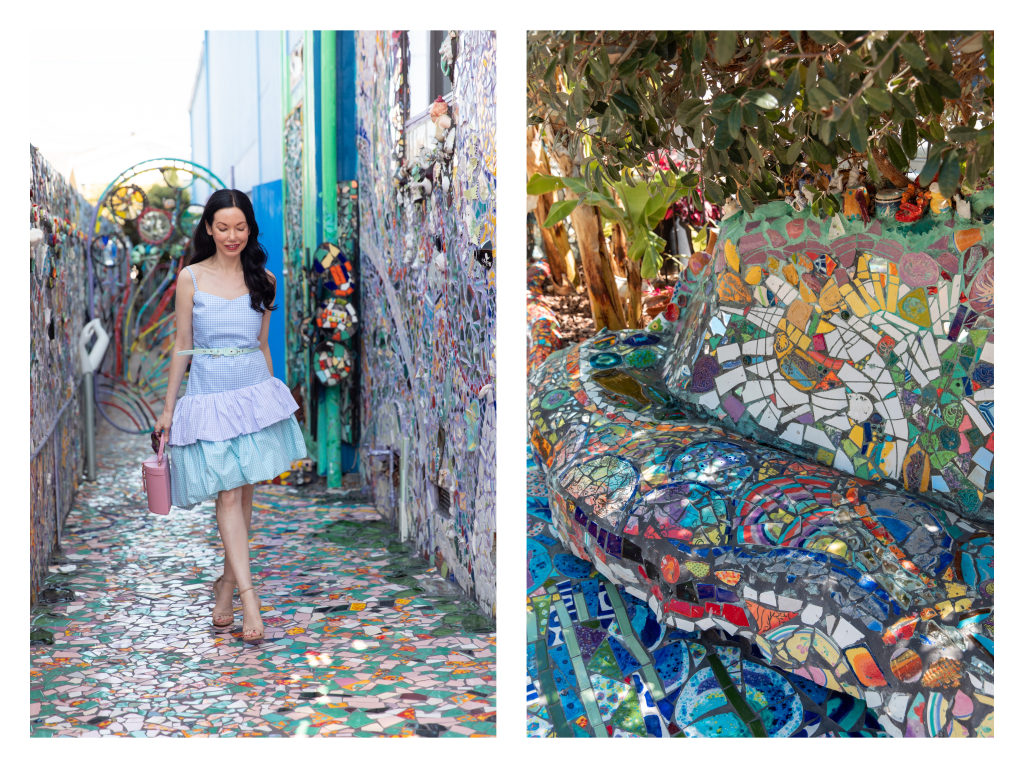 The Mosaic Tile House is a perfect spot for an afternoon date. It's also a great place to take the kiddos… they'll love all the treasures this beautiful home holds.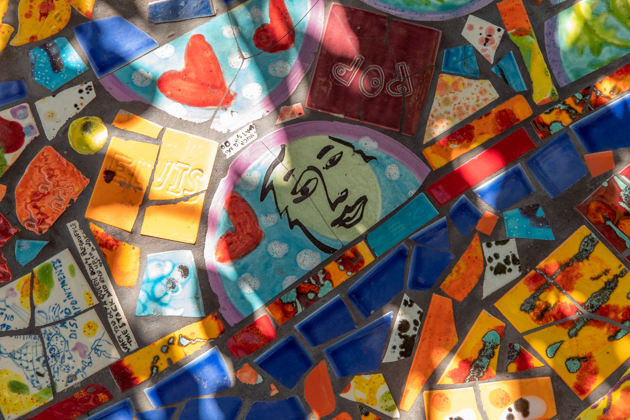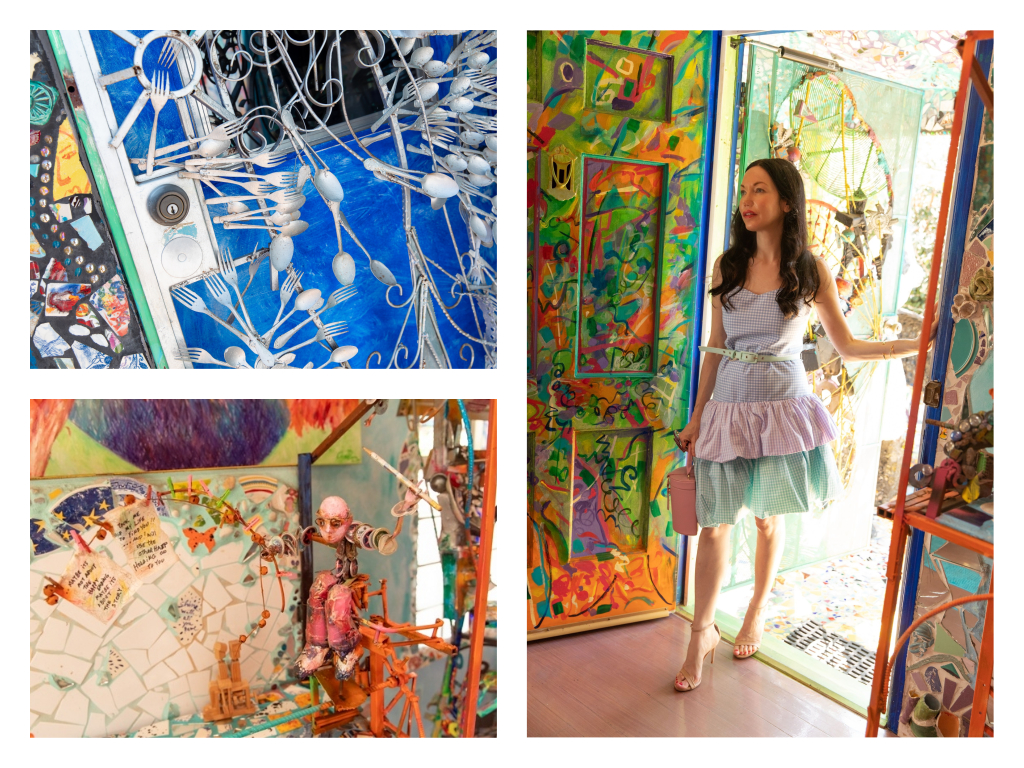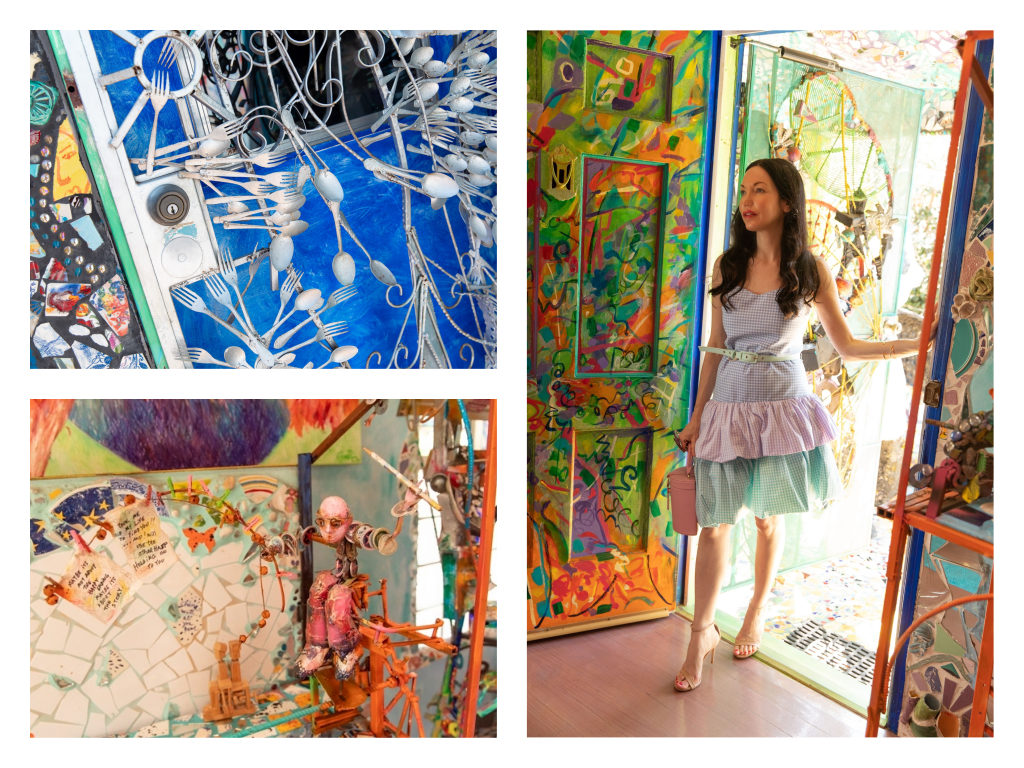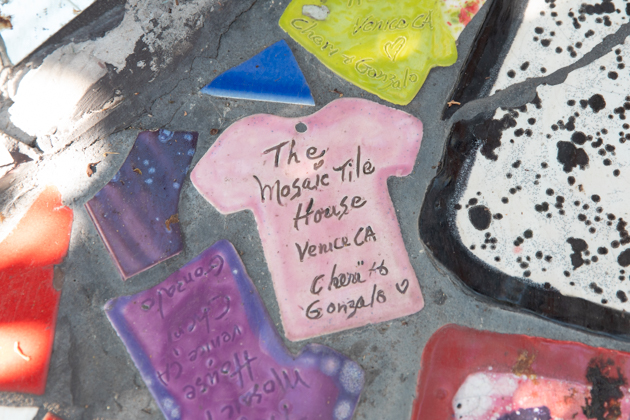 The Mosaic Tile House is open to the public on Saturdays from 1 to 4. The house is located at 1116 Palms Blvd., Venice, CA 90291. Check their site for
ticket prices and blackout dates
. Reservation are recommended.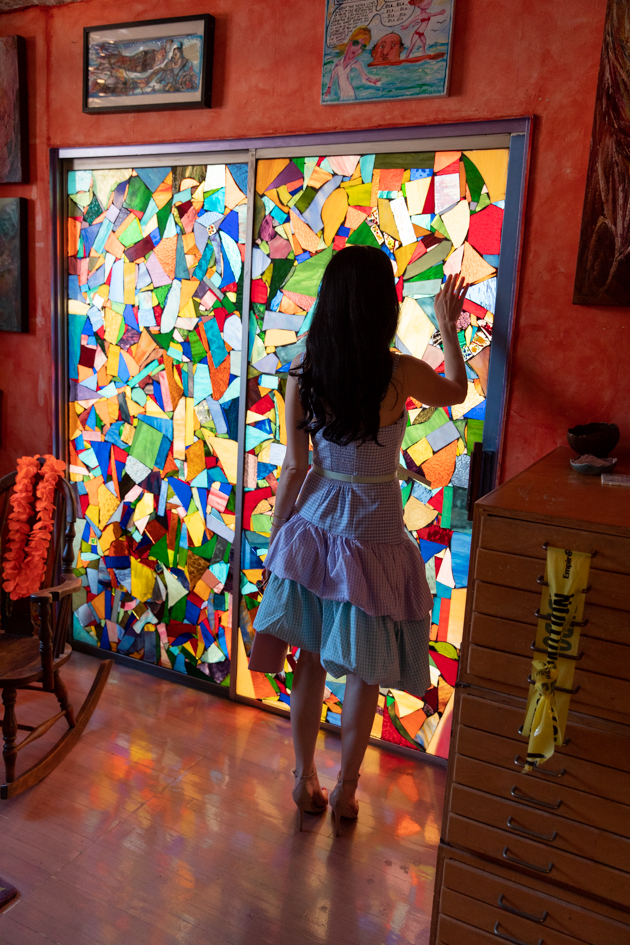 Thank you so much for reading!
xoxo,
Lisa
Let's be social!