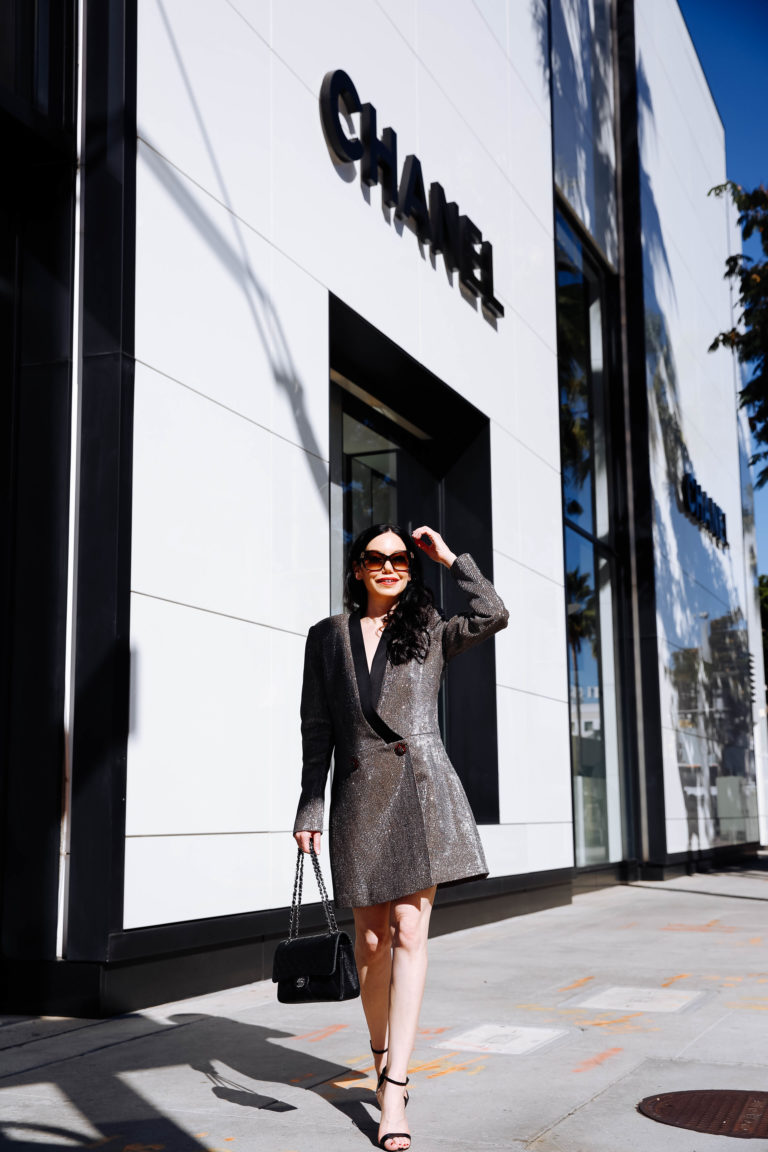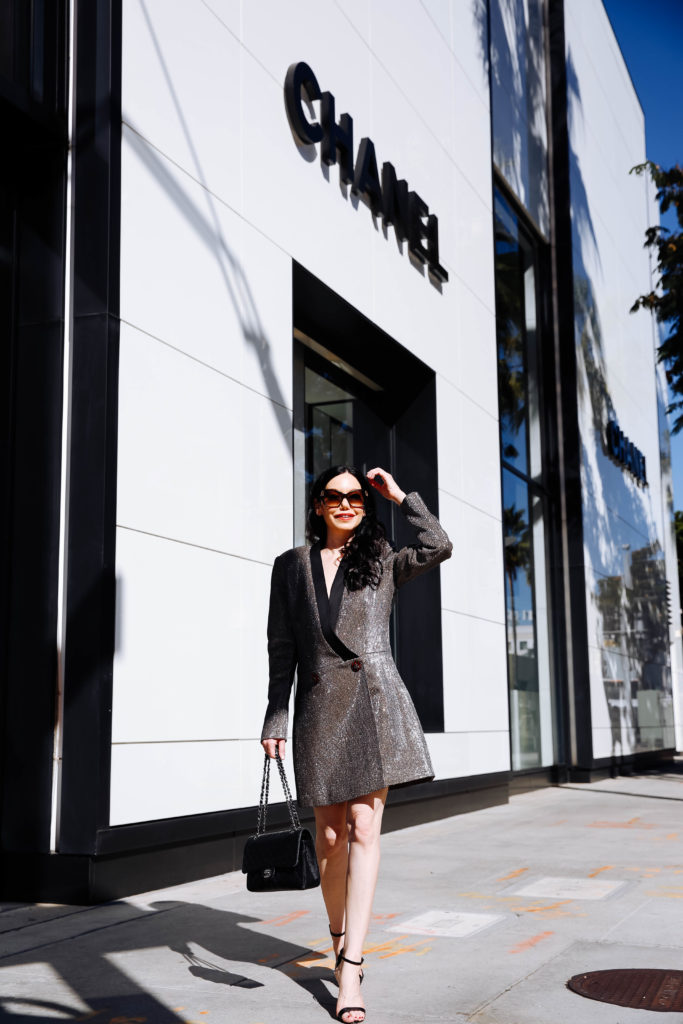 Happy Sunday! Can you believe there's only a couple days left of 2019? Just think… next year at this time, we'll be saying "In hindsight, it was all 2020!" 🙂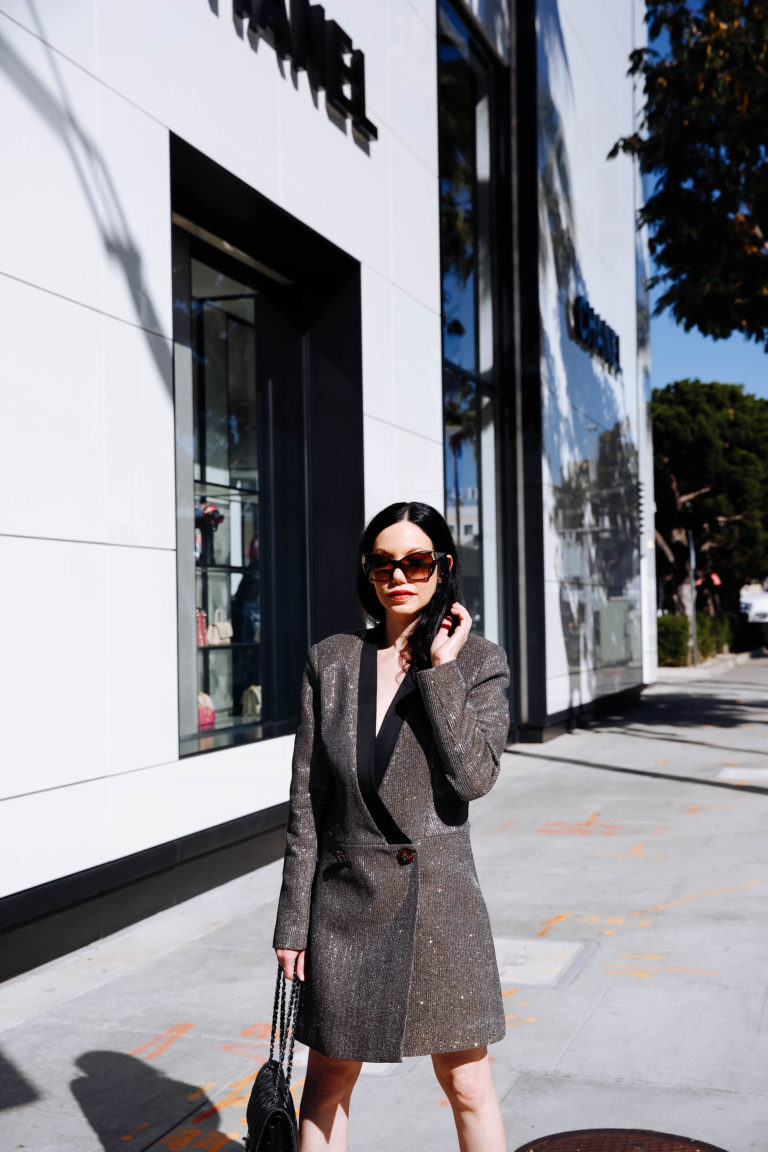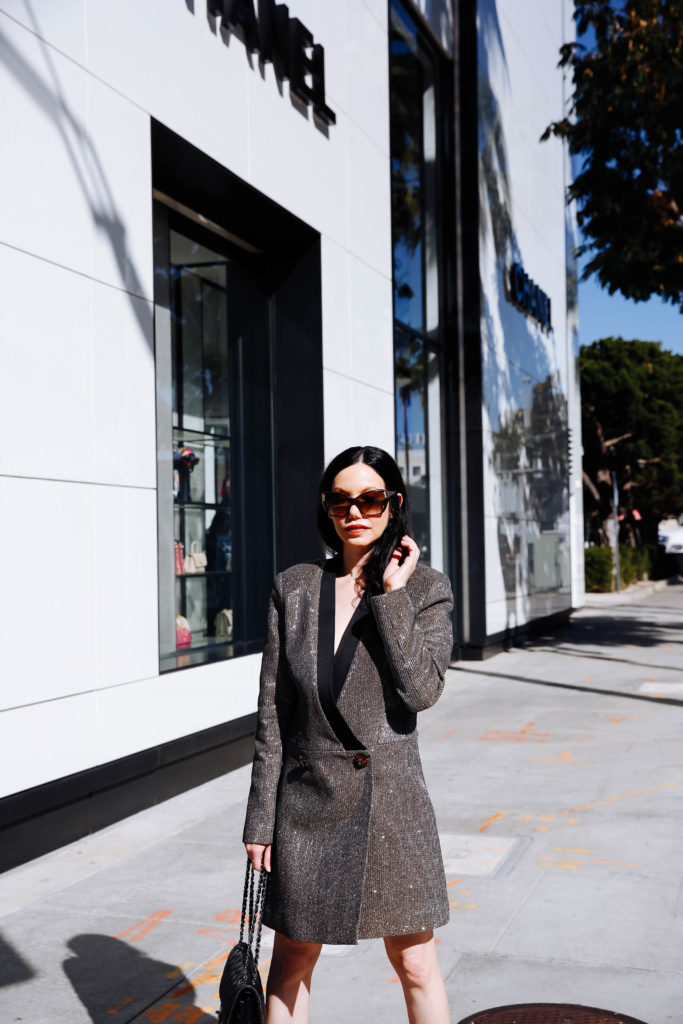 Nevertheless, I still have a post or two to share before year's end. First up, it's time to talk about how to style a blazer dress! If you live in Los Angeles, or a similar warmish climate, a coat dress might be just the answer to your sartorial problems. It's the perfect look for when it's too warm for a jacket, coat or blazer, but too cool to wear just a dress. Voila, the blazer dress to the rescue! Just add sandals or pumps and a chic bag and you're good to go!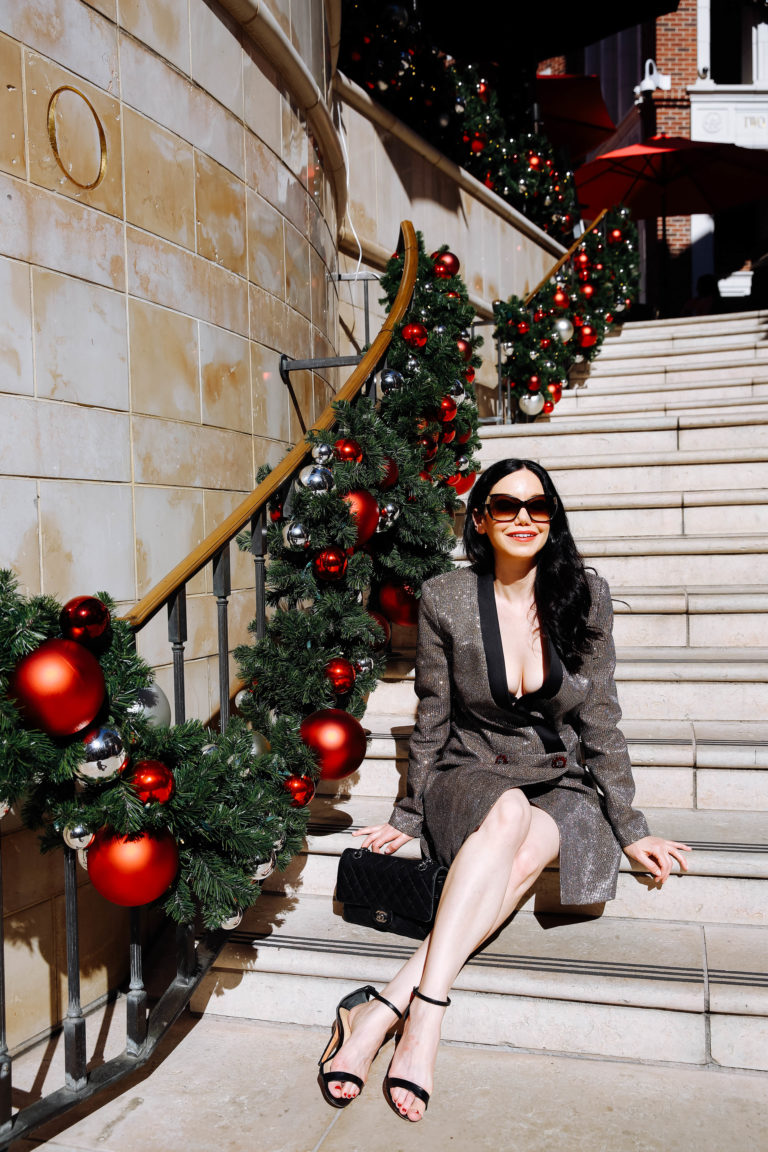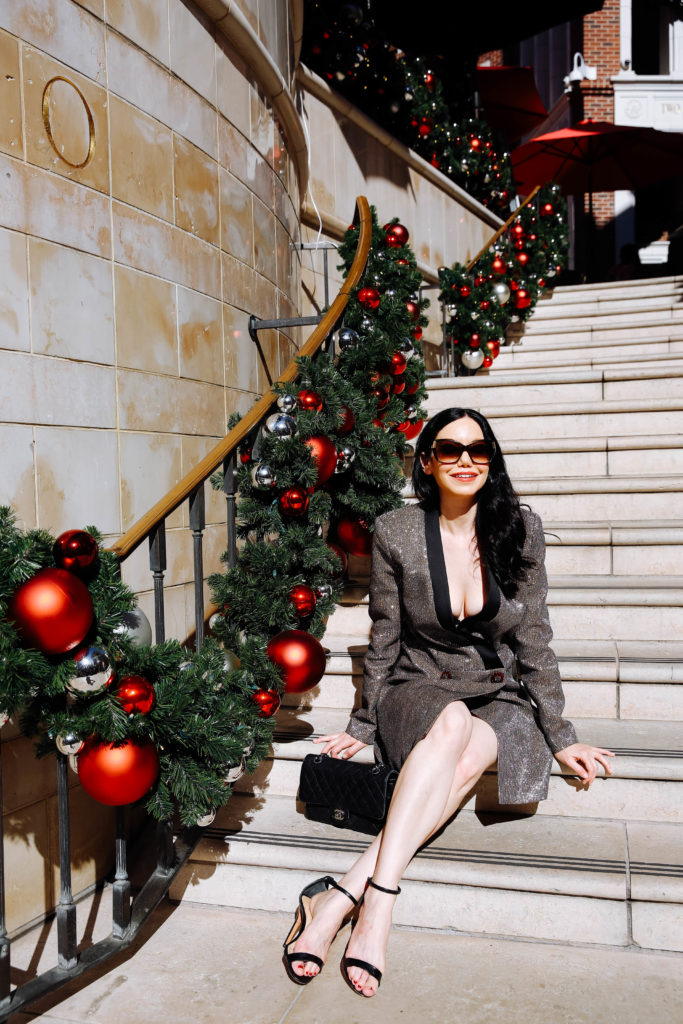 Bonus points for cute sunnies!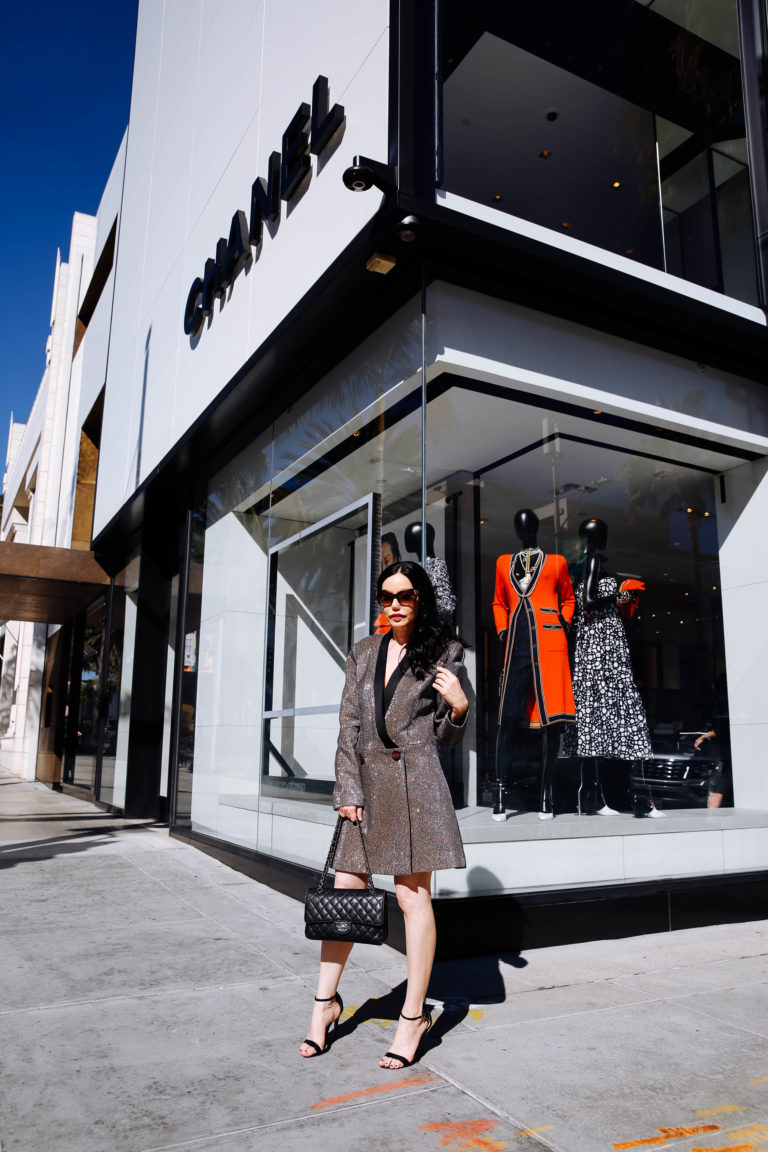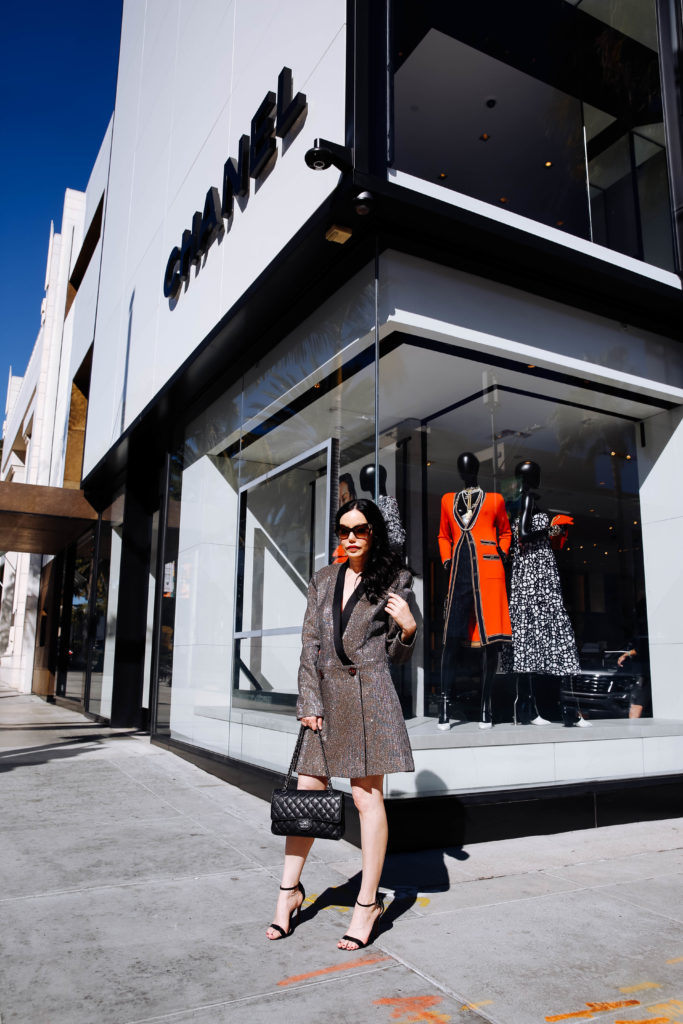 Shop this Blazer Dress Look: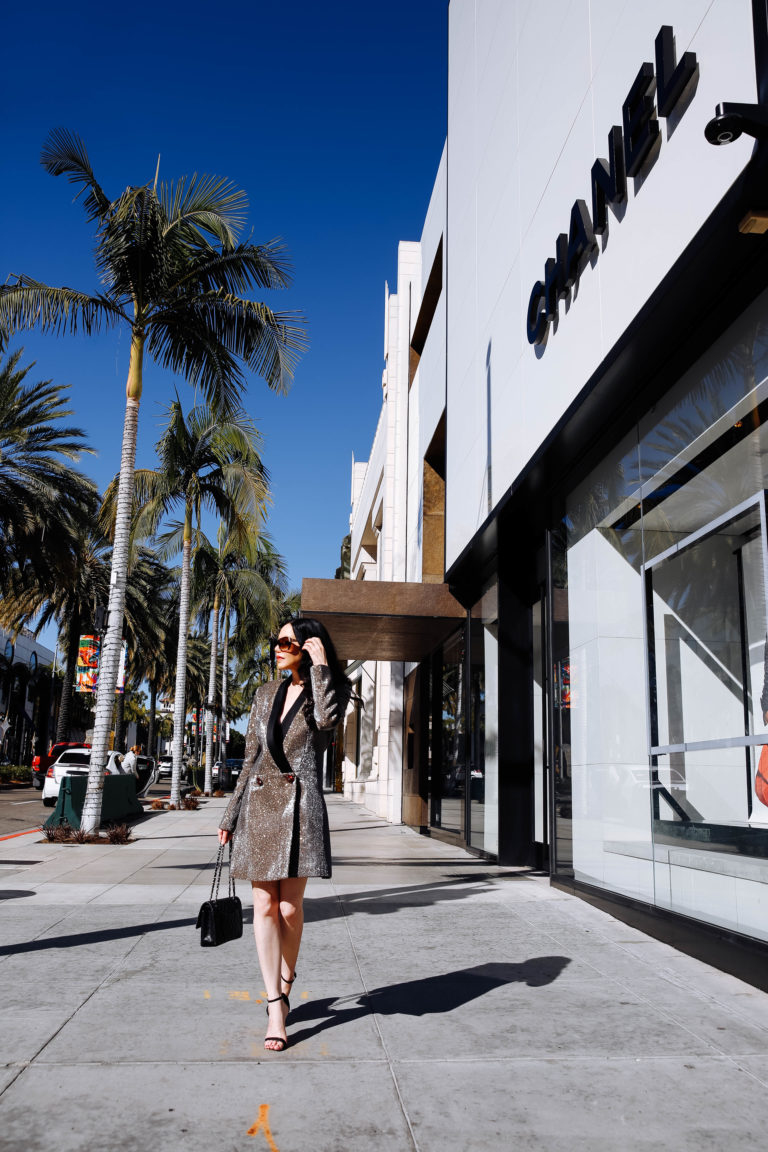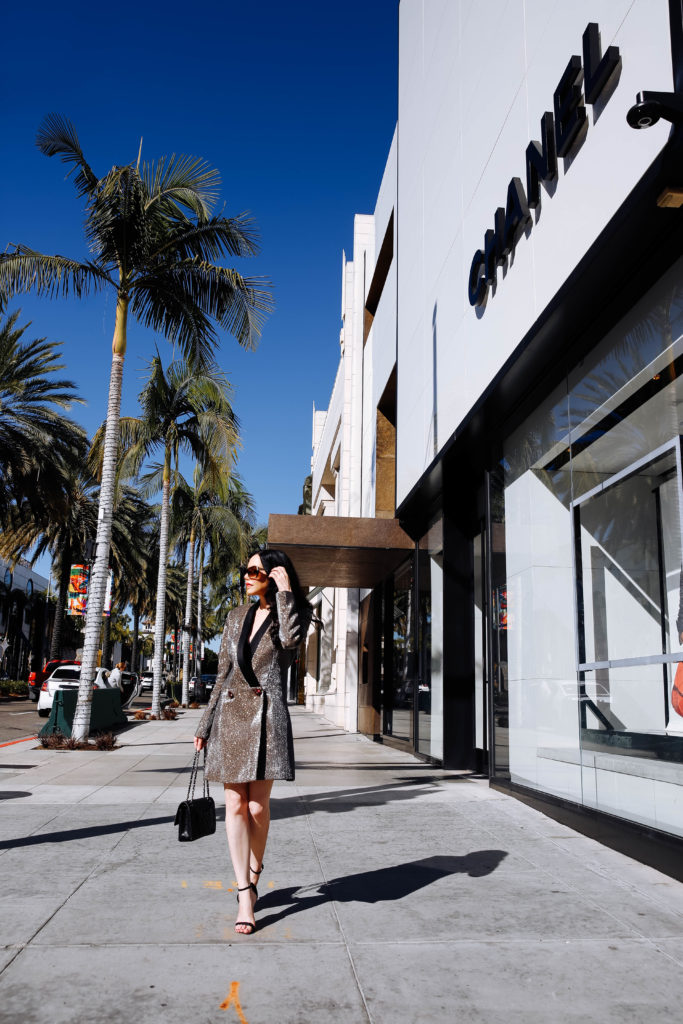 If you live in a cooler climate, you're definitely going to need to add some layers to this look. Start with a pair of stockings or ribbed tights and add a pair of pointy toe pumps or booties. Don't forget an oversized coat to layer on top of your blazer dress… After all, there's nothing stylish about catching frostbite.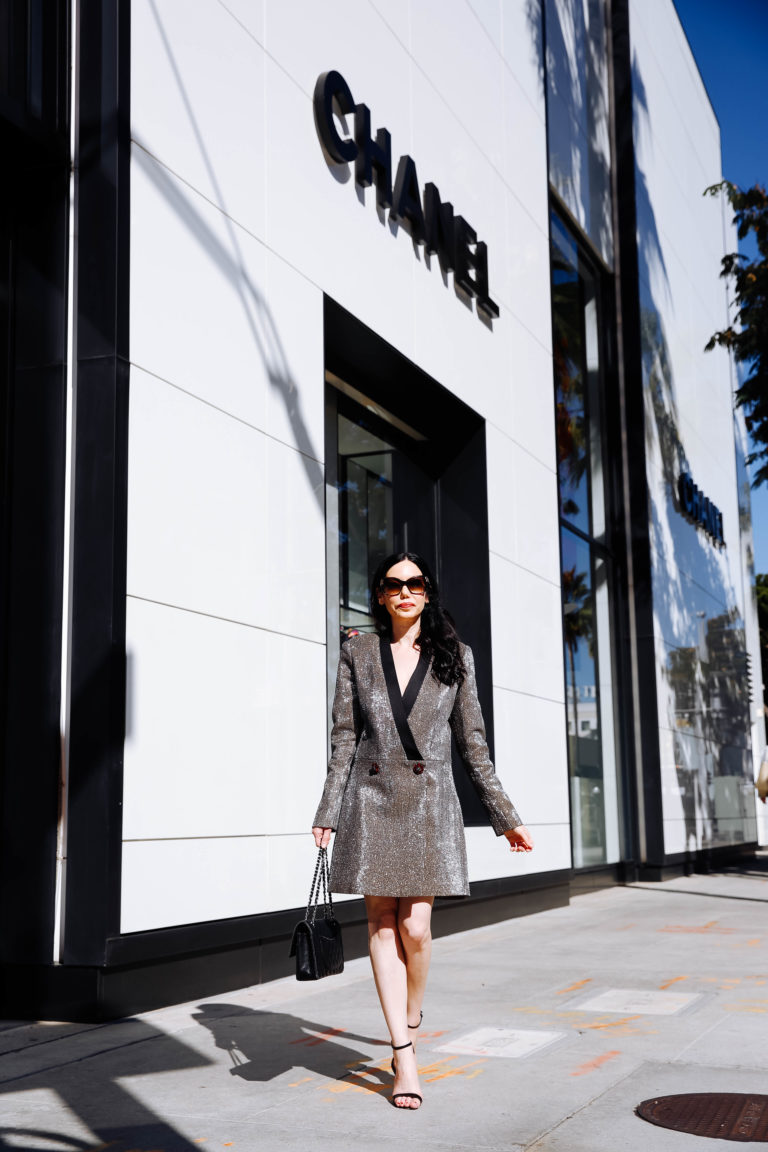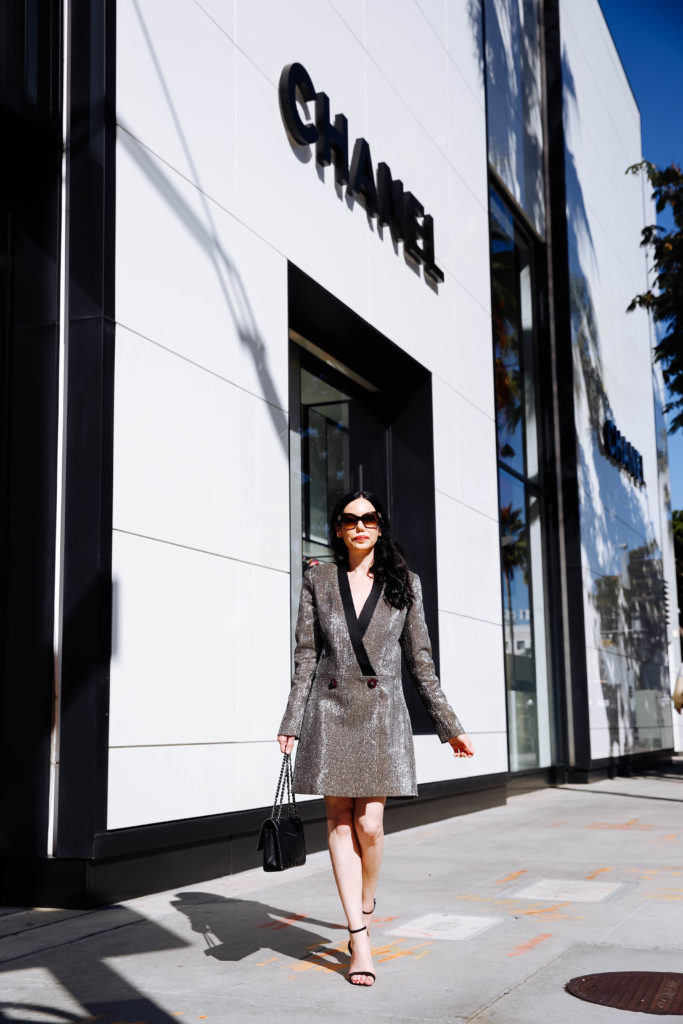 I styled this Bronx & Banco dress with a classic black bag and sandals. I ended up bringing this dress to a shoot we recently did for my girl
Linda Kang
who plays the
Iconic, OG Blogger, Gizelle Mui
on my show
The Fash Life
. My photographer and I loved seeing how she styled the dress so differently, by pairing it with OTK boots and a Chanel logo bag. You can catch the full episode entitled "Bloggers in Cars (with macarons)"
here
.
Shop this Blazer Dress Look: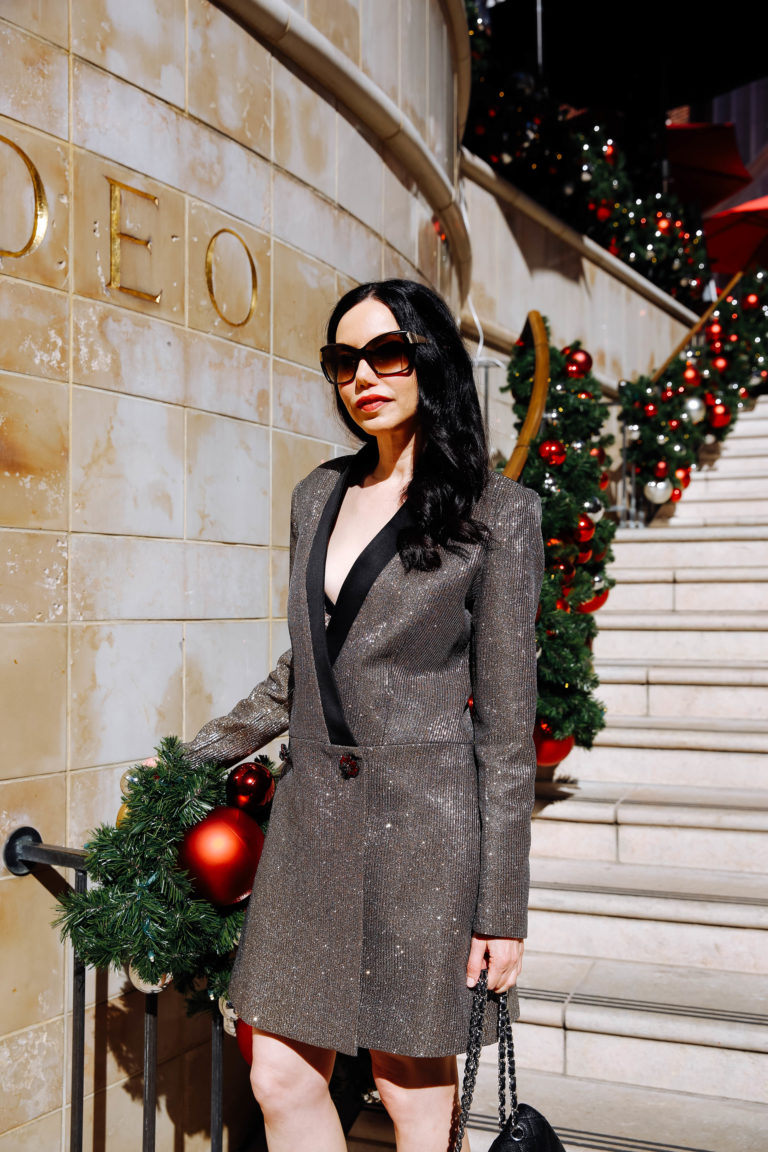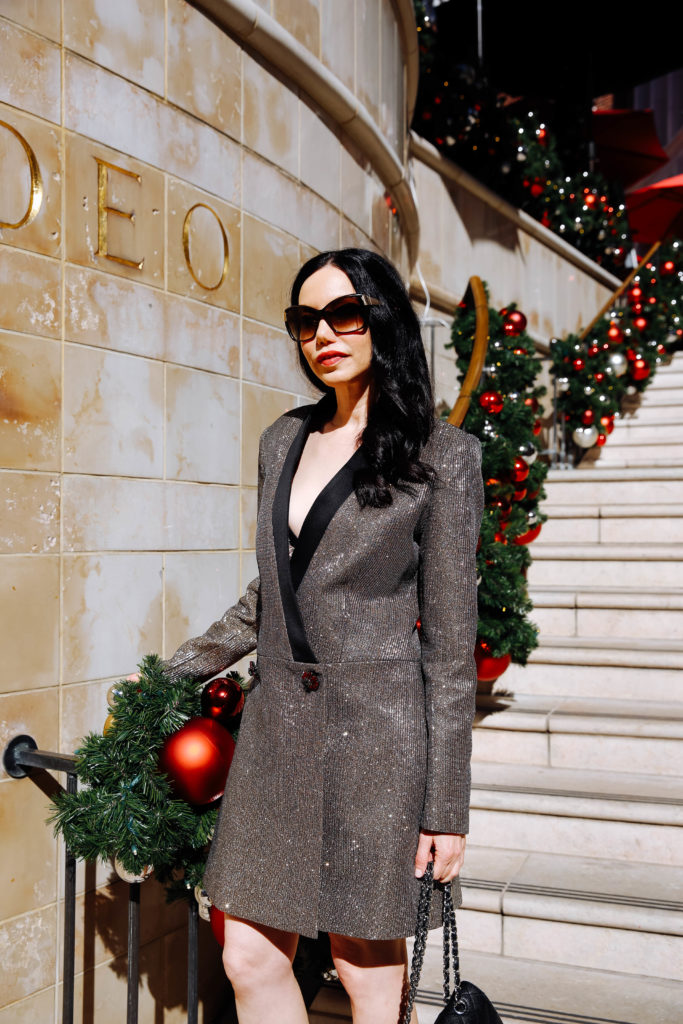 Do you own a blazer dress yet? Let me know what you think of this look in the comments below.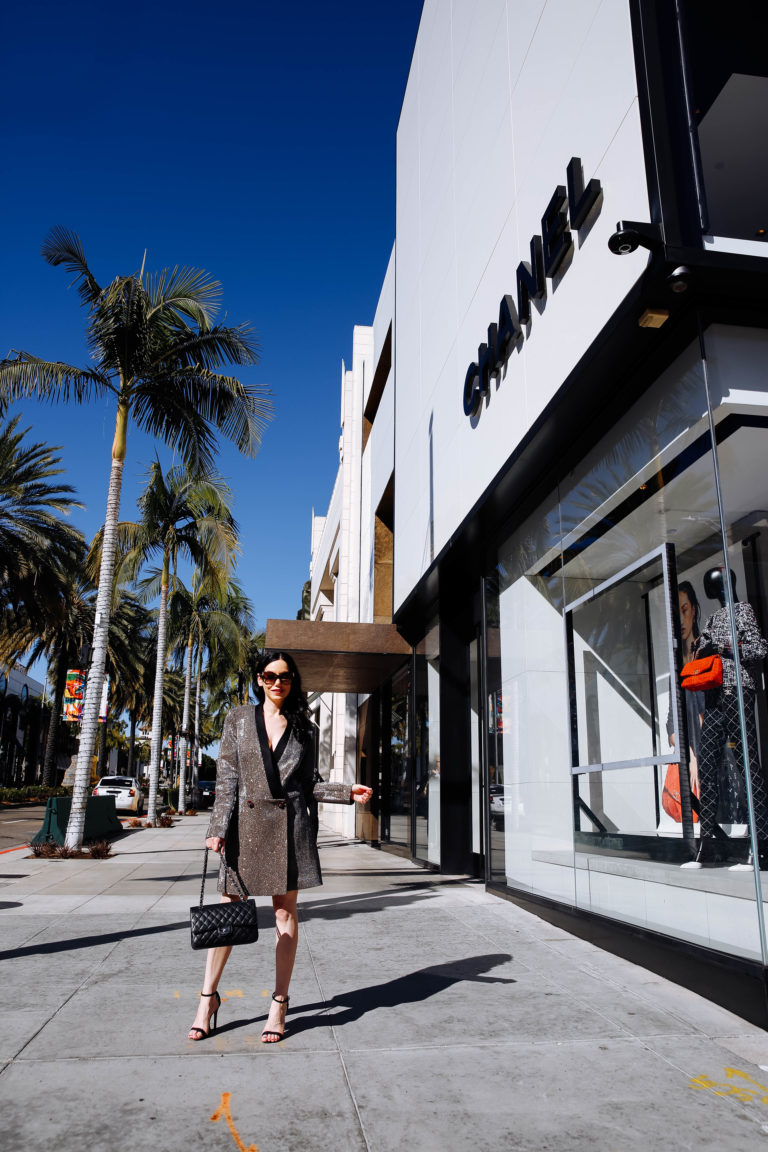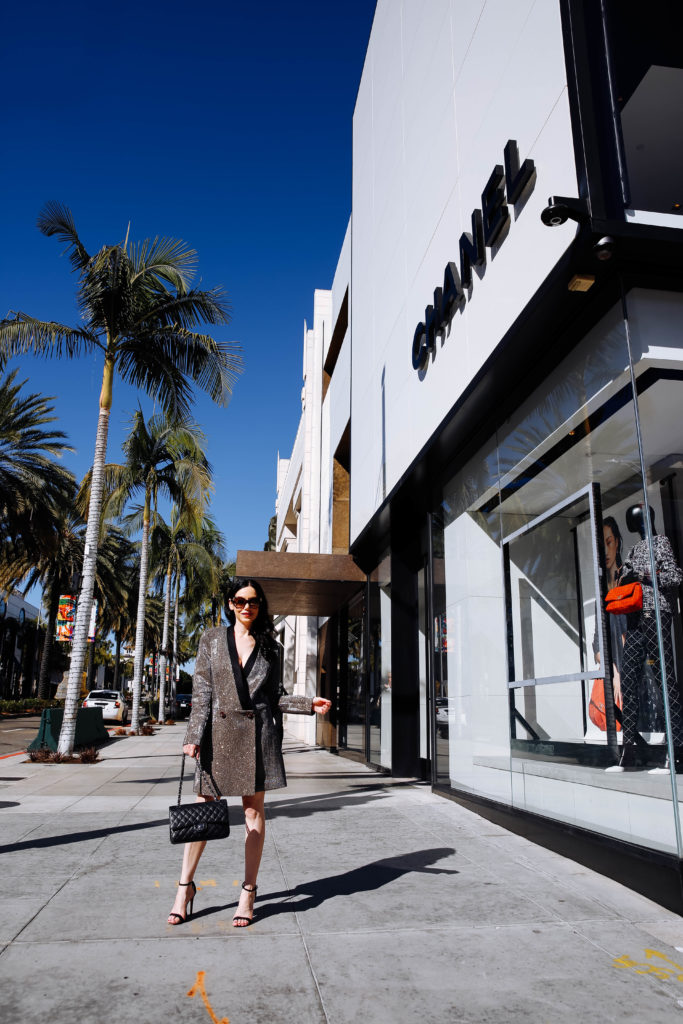 Are you a fan of the blazer dress? Let me know in a comment below!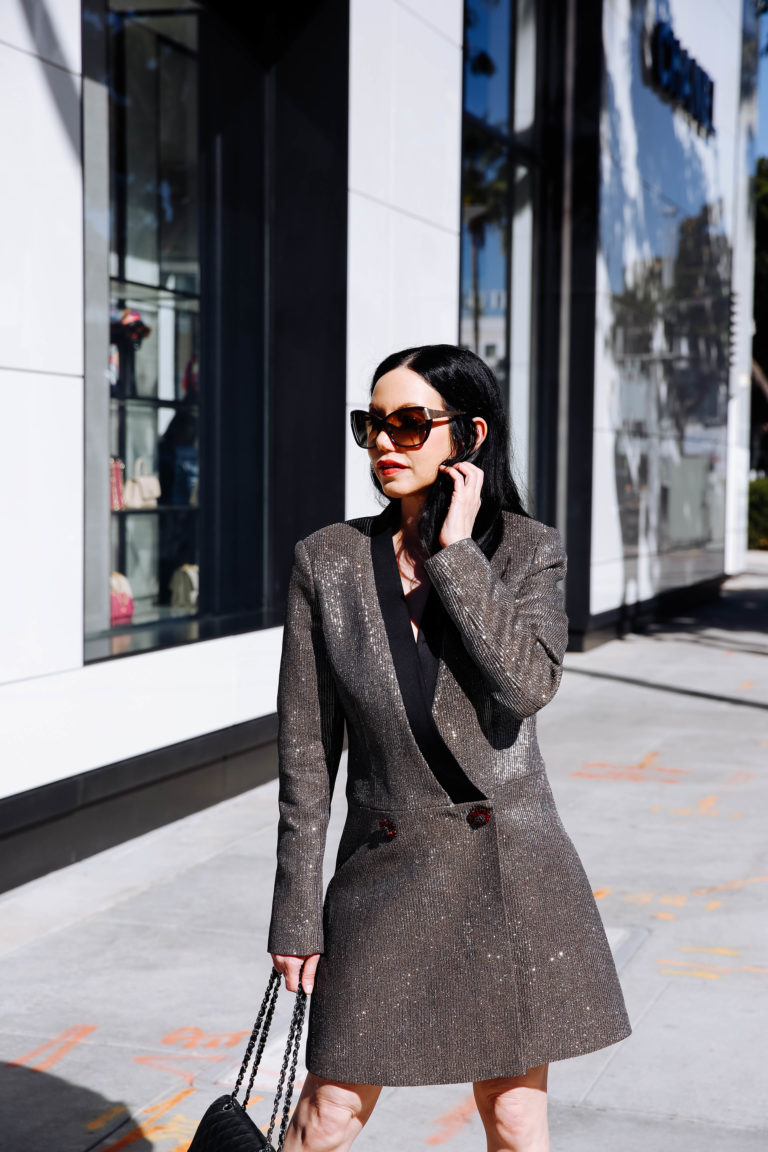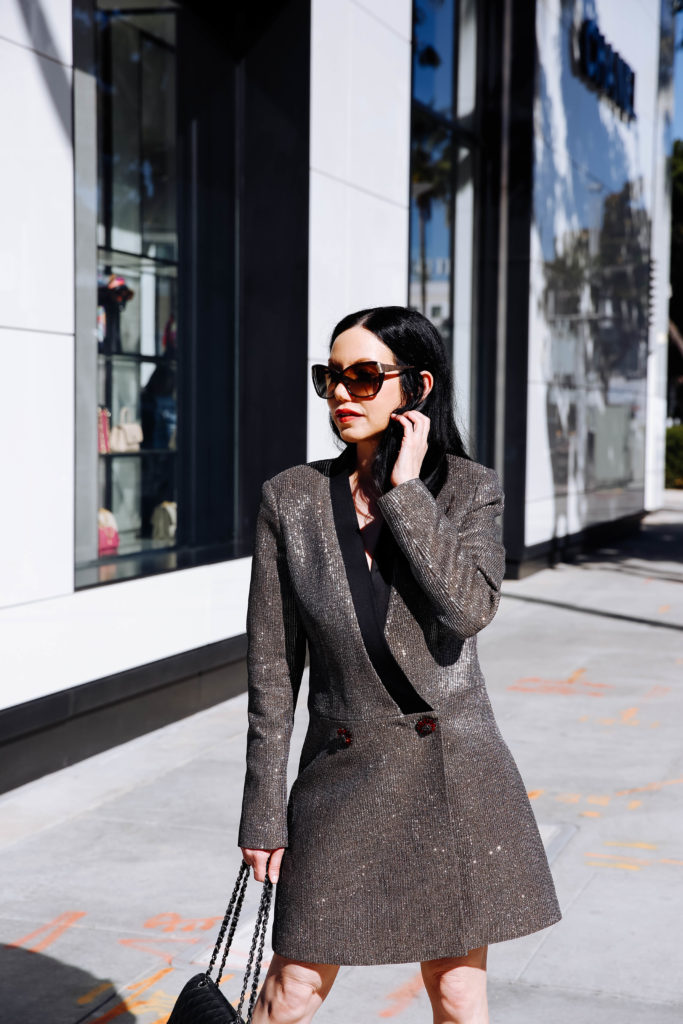 Thank you so much for reading!
xoxo,
Lisa
Let's be social!