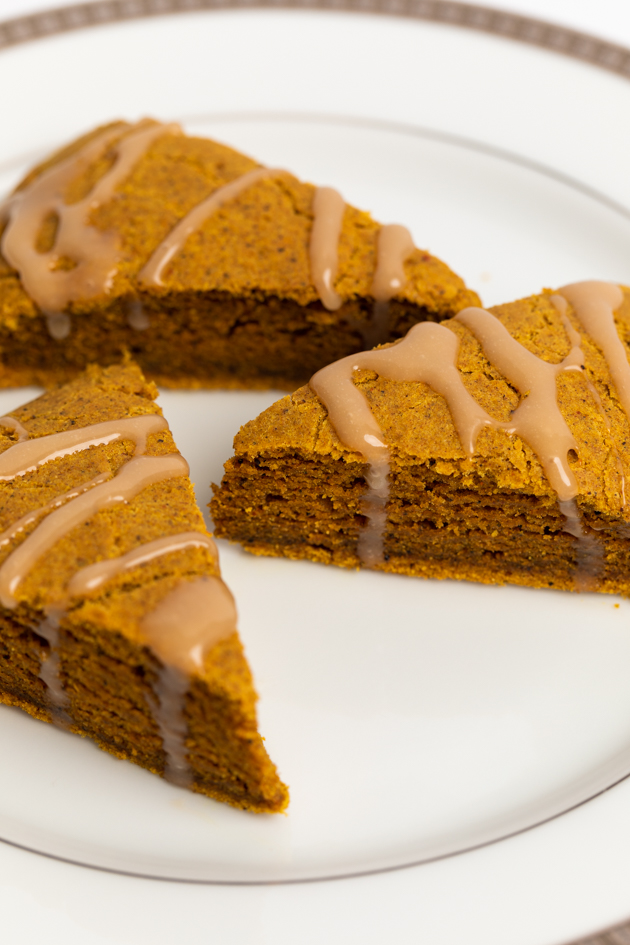 Happy Thursday! I hope you had a very Merry Christmas yesterday!
As promised
, I wanted to share my newest recipe creation that is both delicious and somewhat healthy! These Gluten-free Chai Scones are not only a decadent delight for the
holiday season
, but also a perfect breakfast or High Tea treat to make year-round.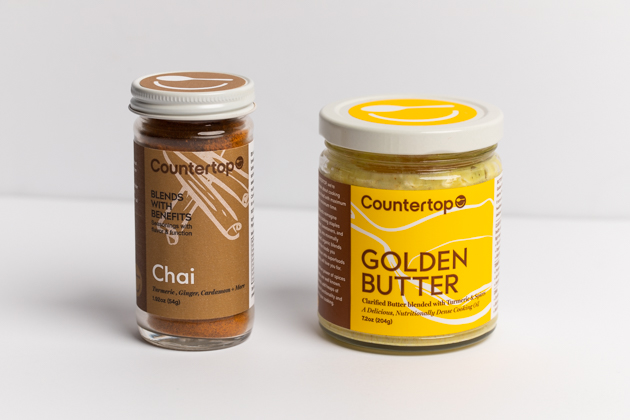 I used Coutertop Foods Chai "blends with benefits" and Golden Butter as both a baking shortcut and a way to add some Aryuvedic goodness into the recipe. Countertop's Golden Butter is described by the brand as "butter with benefits" and includes vitamin and mineral-rich, organic, clarified butter, whipped with anti-inflammatory turmeric, cumin, cardamom, black pepper and more. Their Chai "blends with benefits" is a combination of gut-soothing and immune boosting spices including turmeric, black pepper, cardamom, cinnamon, ginger, nutmeg and clove. Plus an added benefit of convenience, as you don't have to blend it yourself! 🙂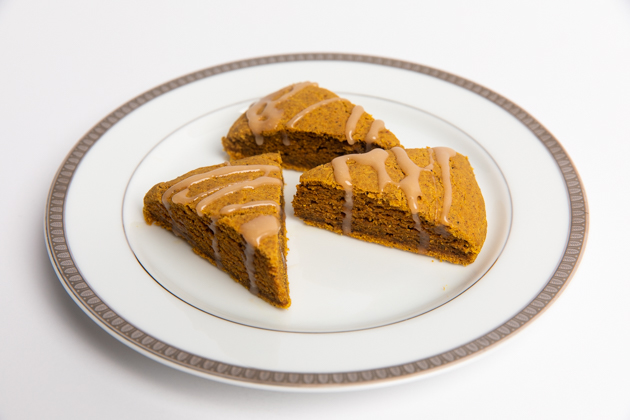 Gluten Free Chai Scones Ingredients:
2 cups Gluten-free Flour (I used
this one
)
1 1/2 tsp. Espresso Powder
1/2 tsp. Sea Salt
1 Tbsp. Baking Powder
1 tsp. Vanilla Extract
1 Cup Coconut Cream
4 Tbsps. Maple Syrup
1 Egg
For the Chai Scone Glaze:
1/3 Cup Condensed Coconut Milk (I used
this one
)
2 Tbsps. Maple Syrup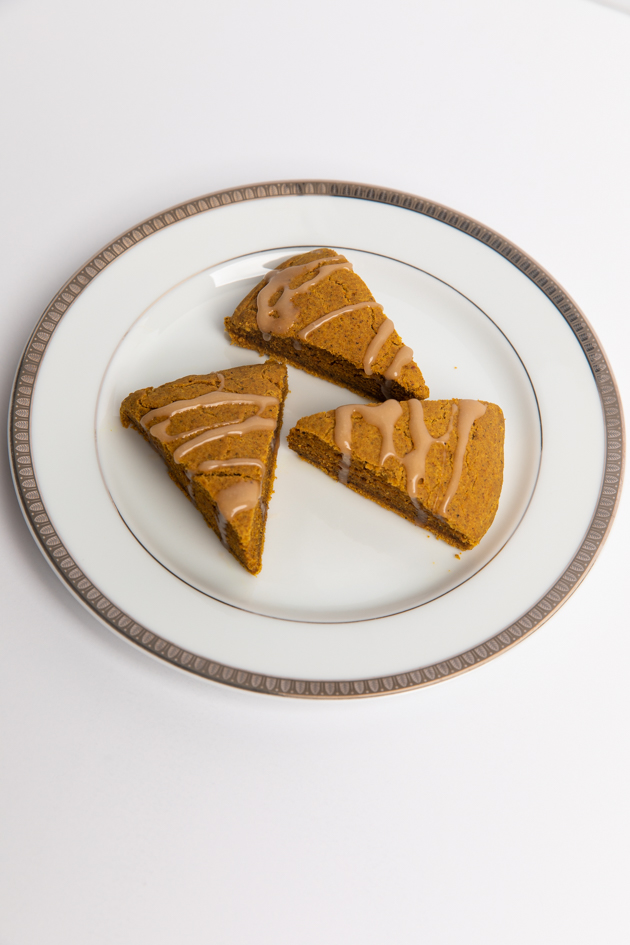 Preheat your oven to 375 degrees. Line a baking sheet with parchment paper and set aside.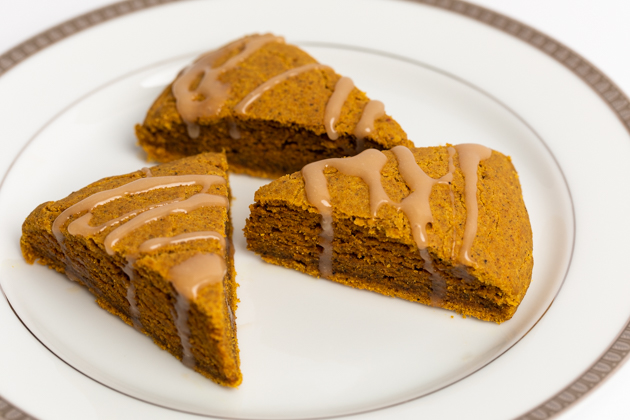 Sift the flour into a large mixing bowl. Add the Chai spice, espresso powder, sea salt and baking powder and mix with a fork until combined. Add the ghee into the dry mix and combine using a
pasty cutter
or
two knives
. Use a wooden spoon to fold in the coconut cream.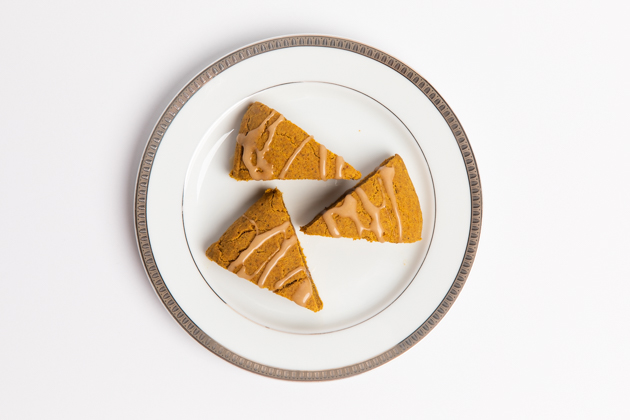 In a separate bowl, whisk together the egg, vanilla extract and maple syrup. Combine thoroughly with the flour mixture. Divide the dough into two equal parts and lightly knead into 3 /4 inch thick, six inch diameter rounds. Place the two rounds on your parchment lined, baking sheet and bake for 20 minutes. Carefully remove from oven (but don't turn it off just yet) and cut the scones into wedges. Replace to oven for 2 to 5 minutes if needed, so the scones cook around the edges. Keep an eye on them though… you don't want your scones to get too dry and hard.
Makes 16 mini gluten free chai scones.
SHOP THIS GLUTEN FREE CHAI SCONES RECIPE:
To Make your Chai Scone Glaze:
Whisk together the condensed coconut milk and maple syrup. Drizzle over the scones with a spoon. Alternatively you can use the glaze as an icing if you like your scones really sweet!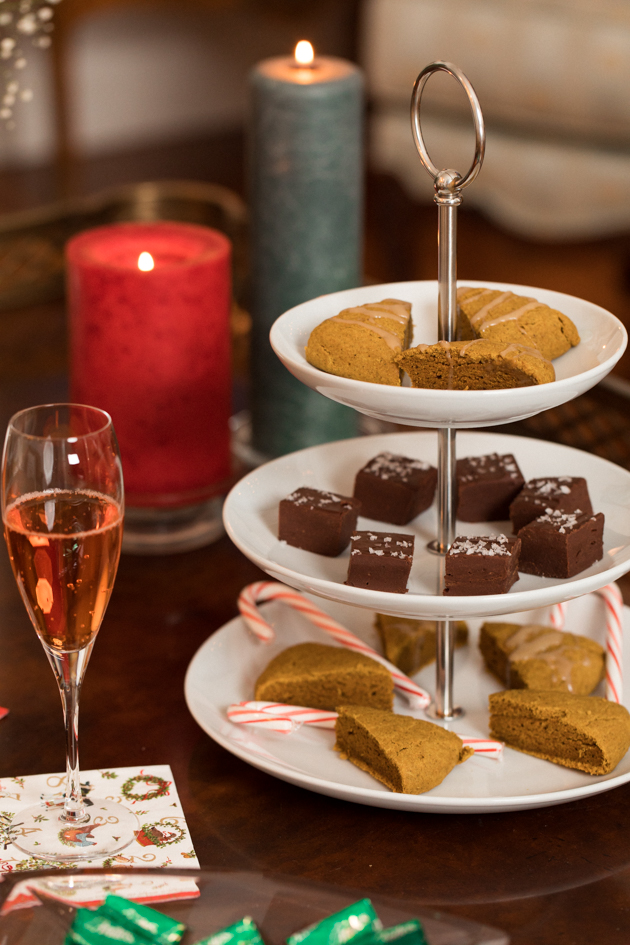 Are you baking up anything special this week? Please let me know what you think of this gluten-free chai scones recipe and be sure to check out my new
adaptogen chocolate fudge recipe
where I also use Countertop foods ghee (not sponsored, I'm just obsessed with the brand).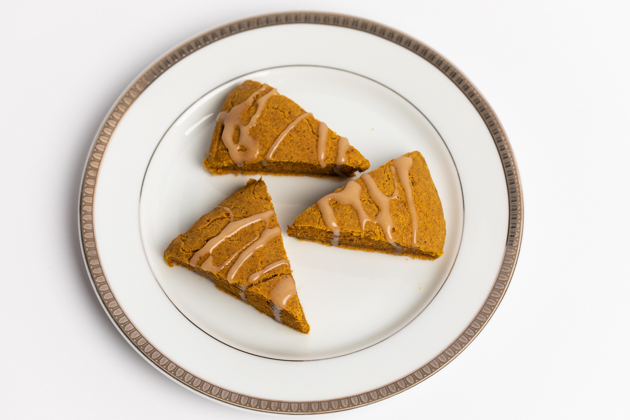 Thank you so much for stopping by!
xoxo,
Lisa
Let's be social!