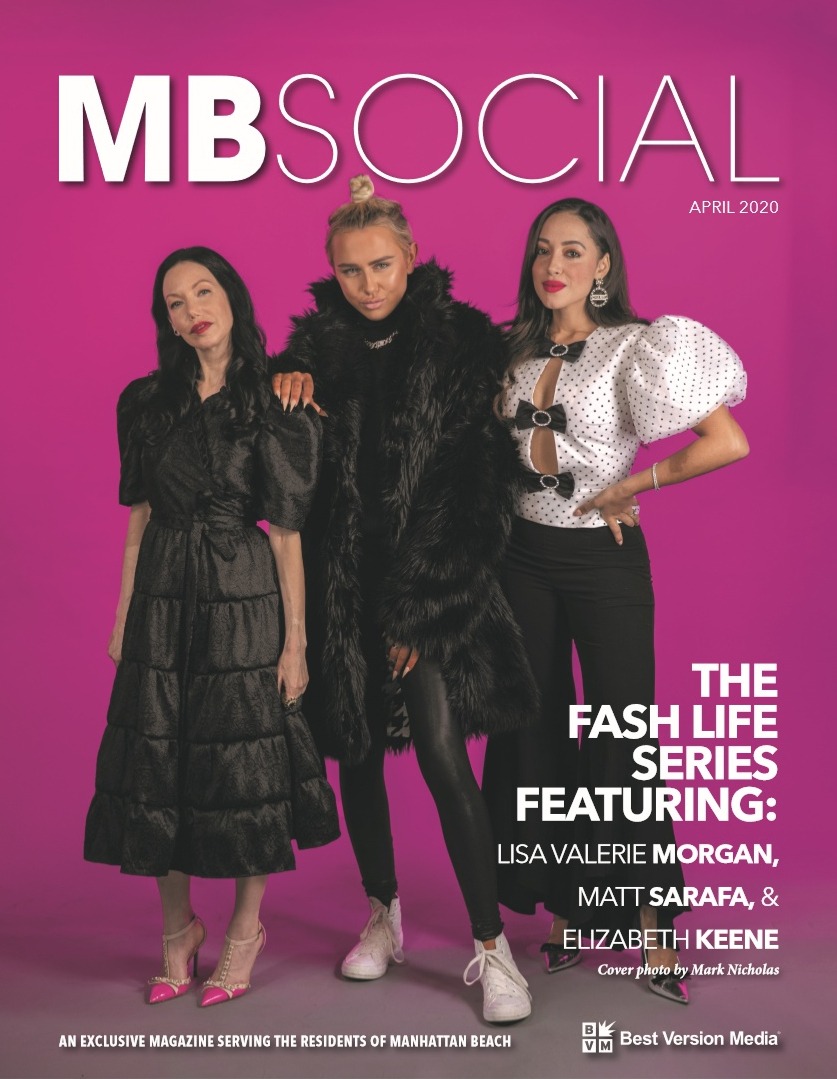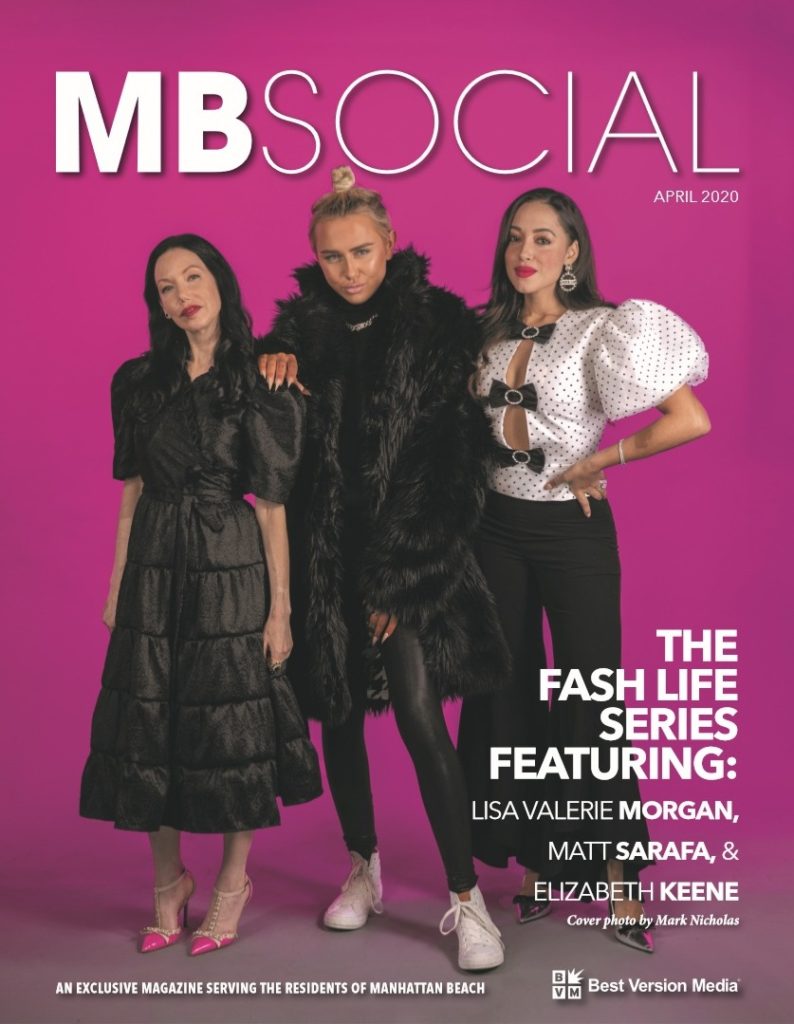 I am so grateful to the amazing team at MBSocial Magazine for featuring The Fash Life on their April 2020 issue and honored to share the cover with the fabulous Matt Sarafa and Elizabeth Keene!
The Fash Life Series in MBSocial Magazine!
Luckily we shot this cover story back in February, otherwise they might have had to change their name to MBSocial (Distancing) Magazine. 🙂 Since this is a local magazine that only goes out to the 38,000 residents of Manhattan Beach, MBSocial has graciously allowed me to share the story on my blog and social media. If you live in the South Bay, be sure to check out MBSocial and HBSocial Magazine (PVSocial coming soon). Scroll down below for more information about the magazine and to read the full feature.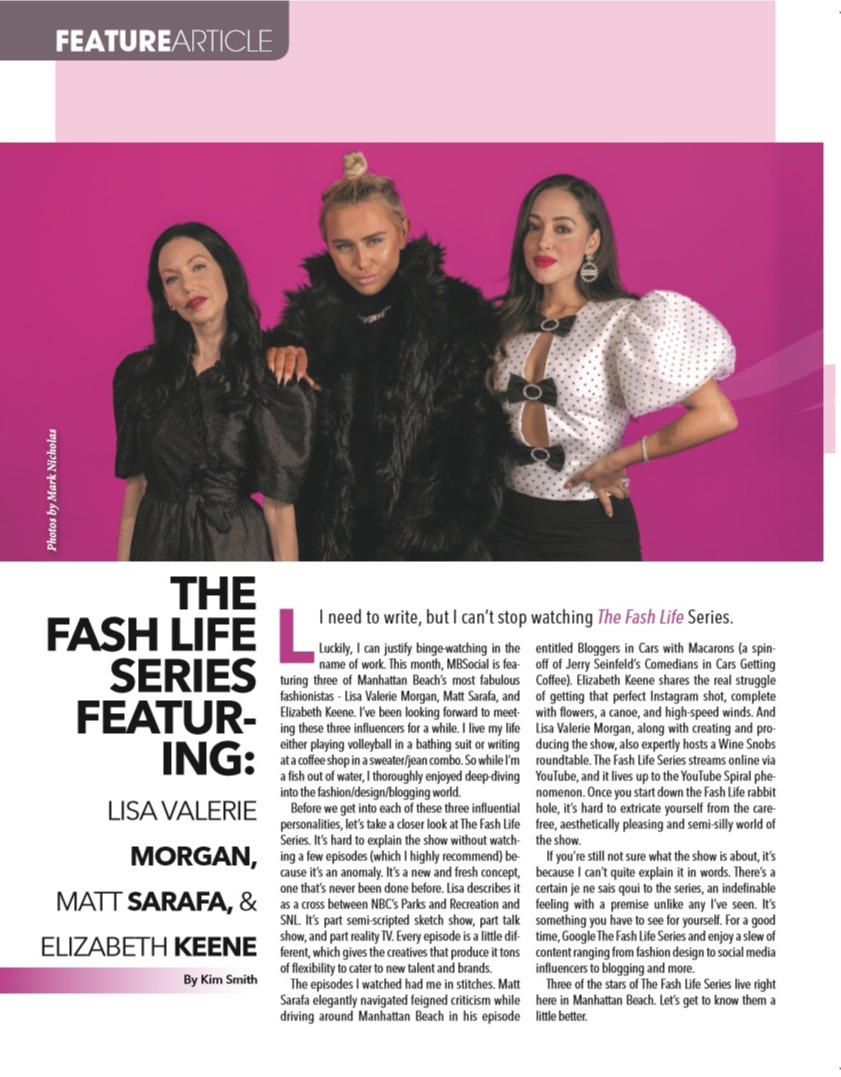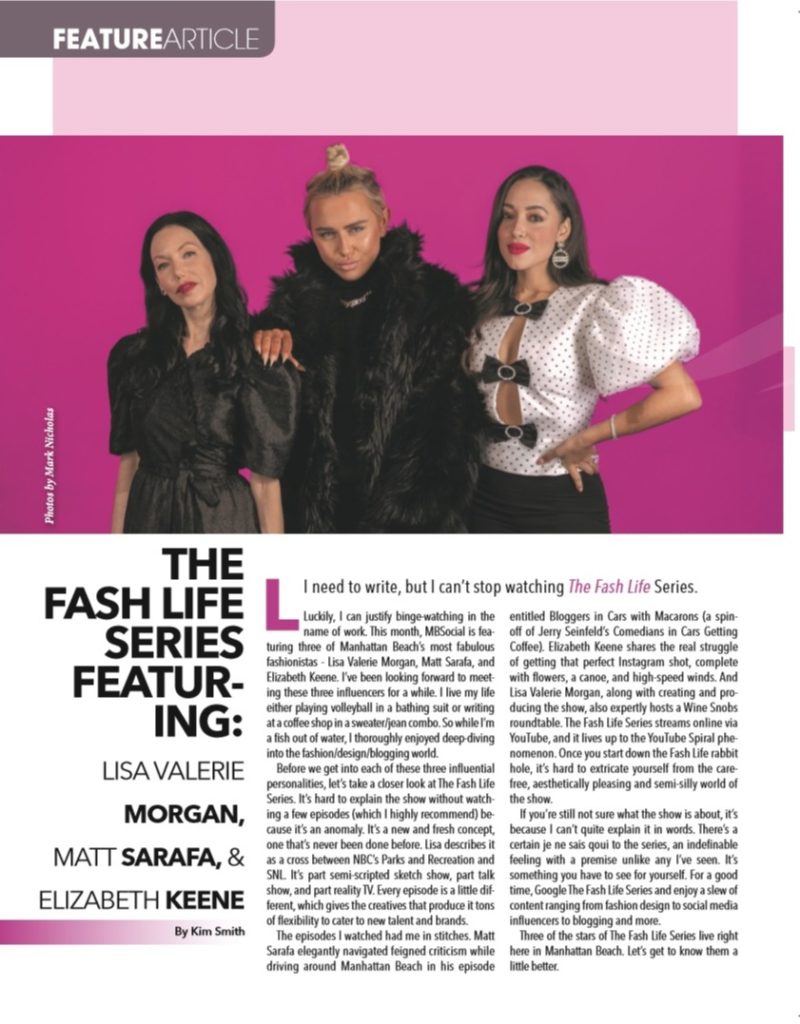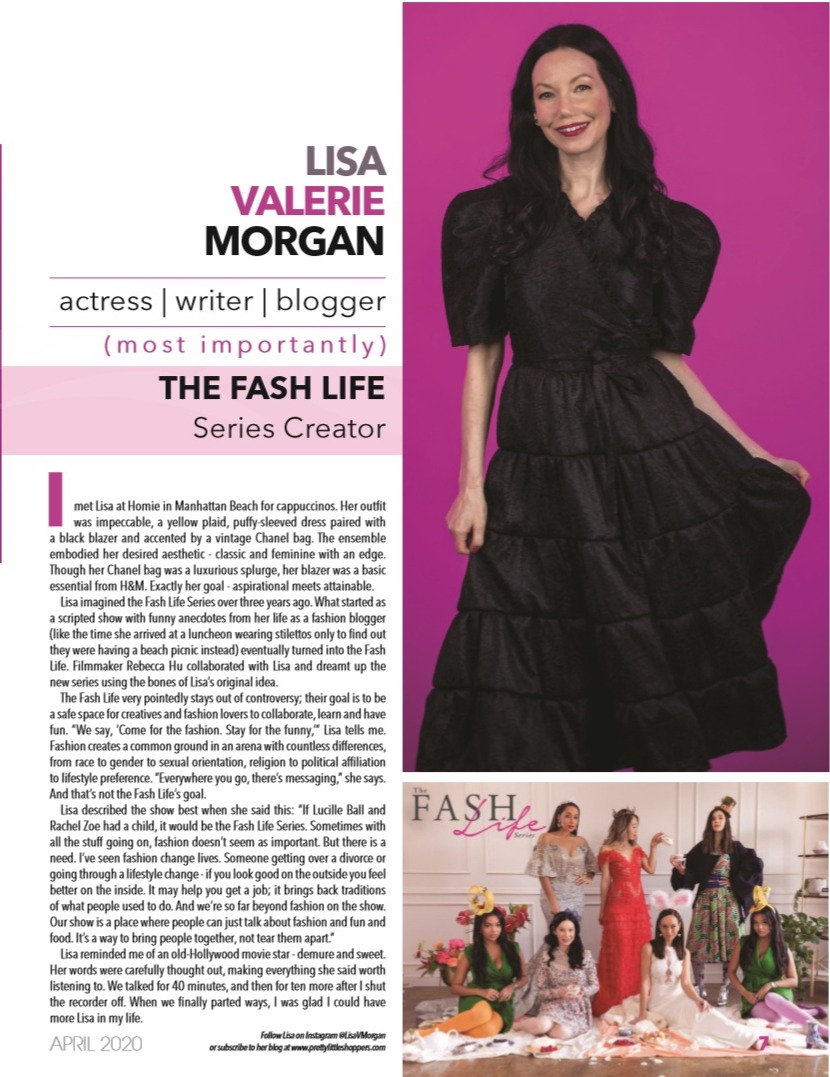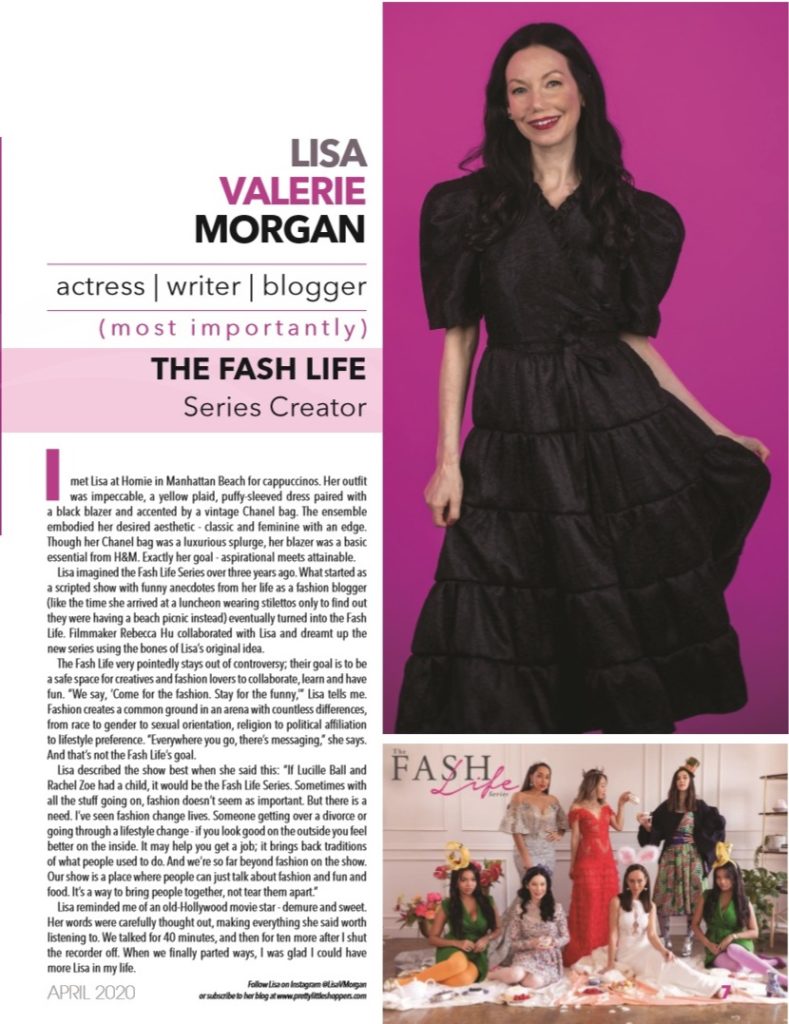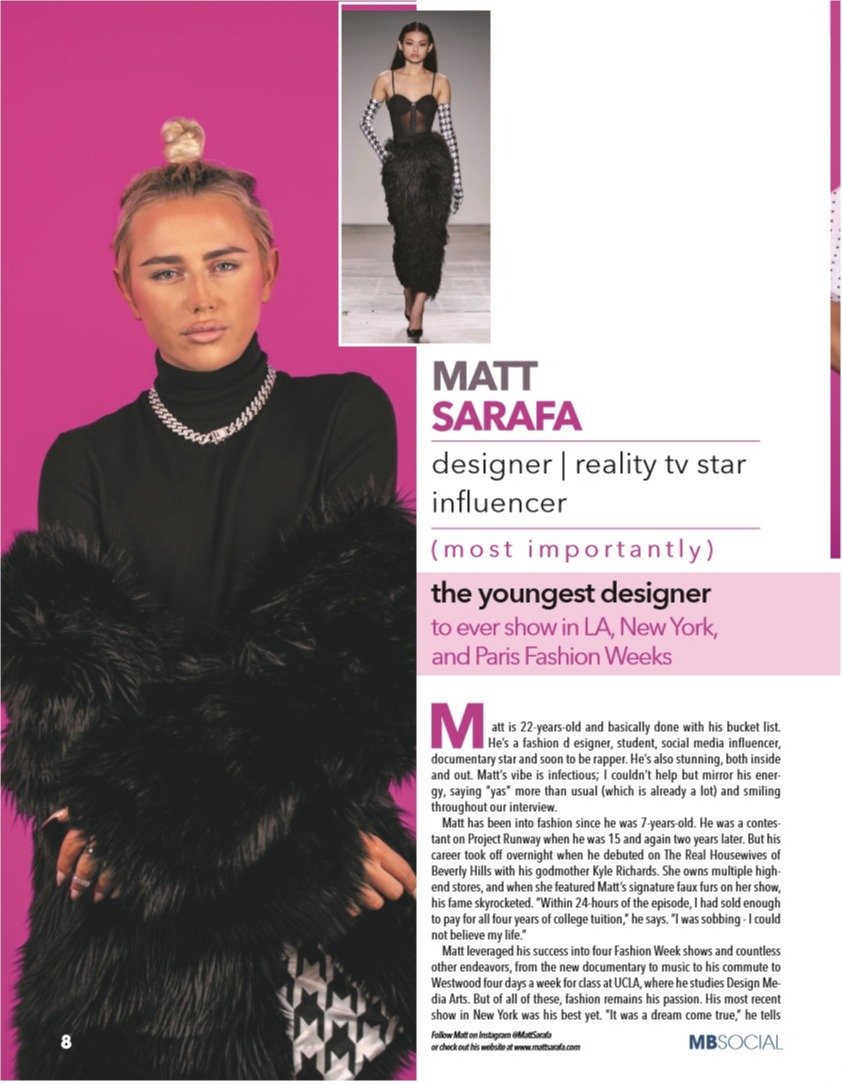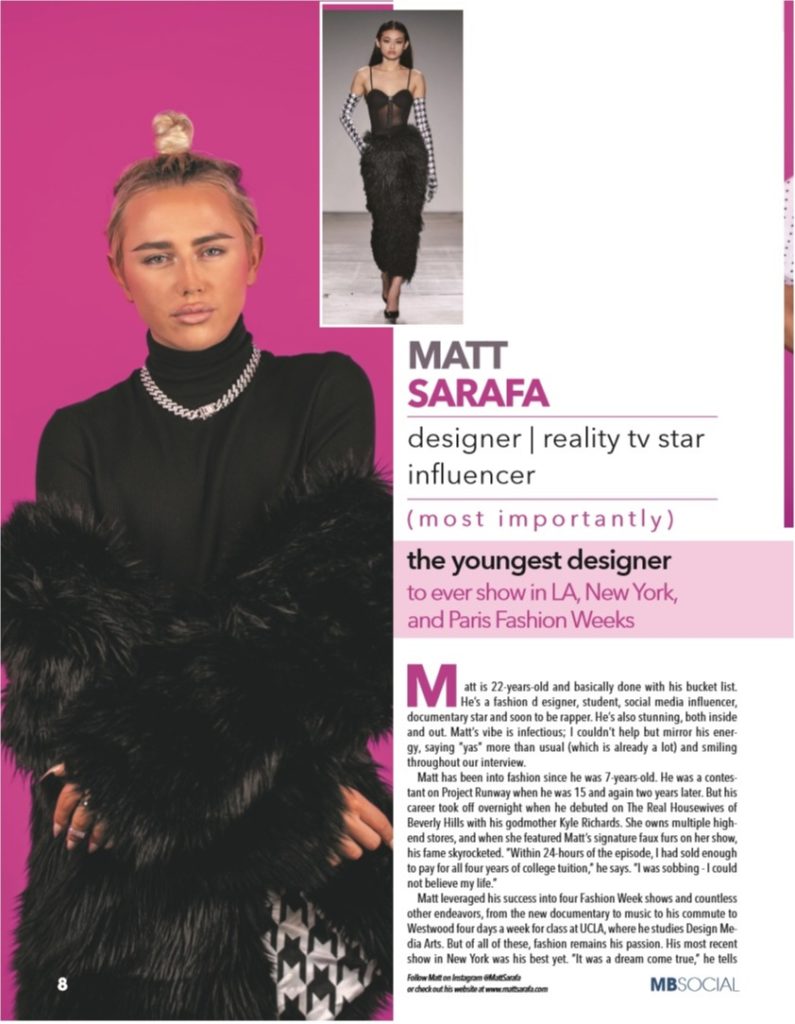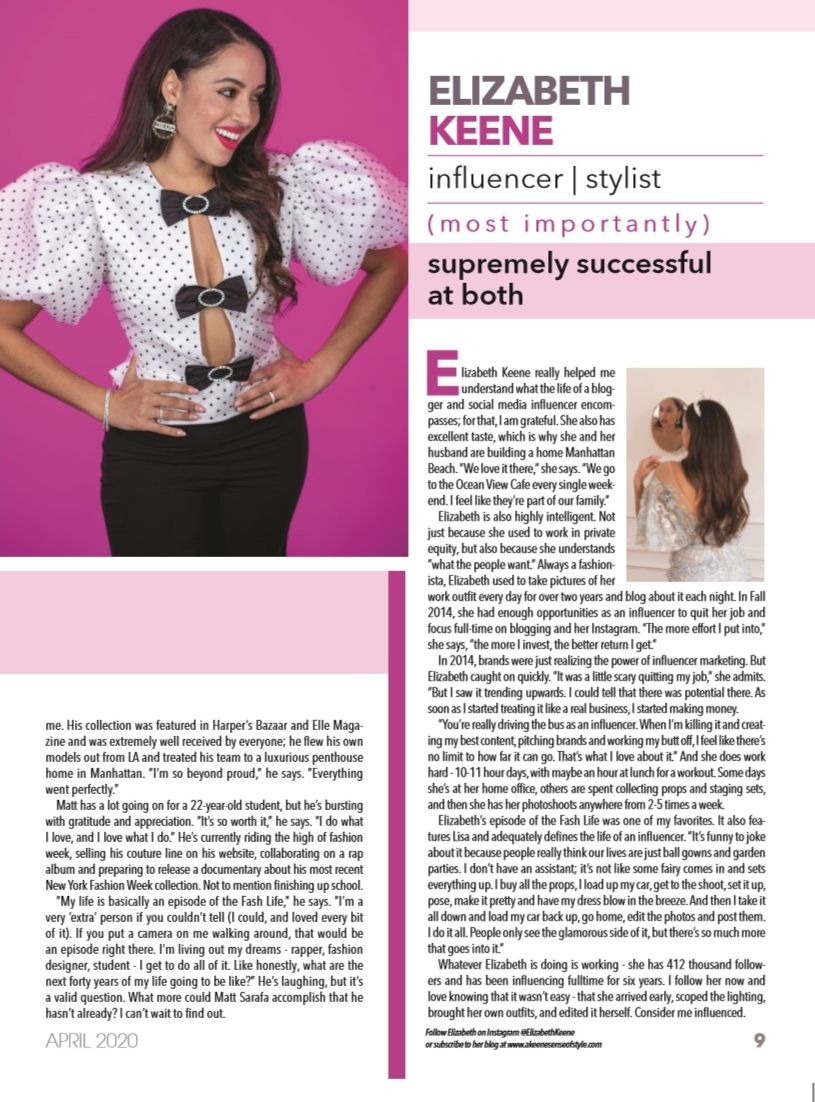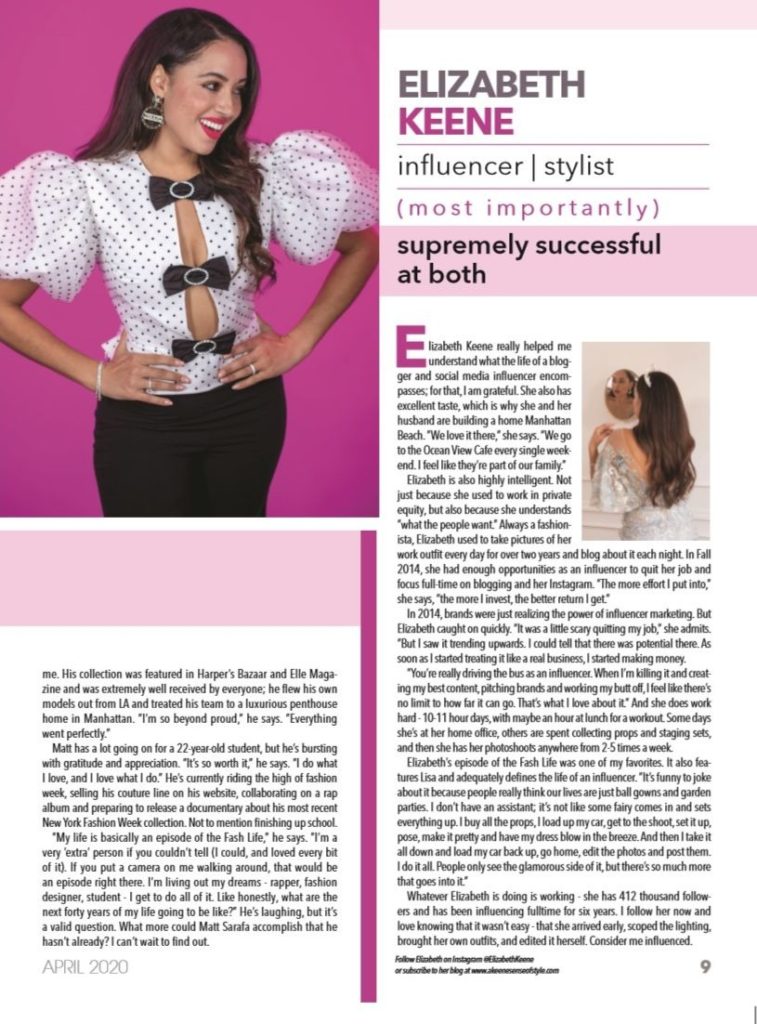 I was wearing a Sister Jane dress (on sale!) and Kate Spade heels.
Matt Sarafa wears his own collection (shop here).
Thank you so much to Randy Renner and the MBSocial Magazine team for putting this amazing feature together! Follow along @SouthBaySocial on Instagram.
Photos by Mark Nicholas at Manhattan Beach Studios.
Written by Kim Smith.
Follow The Fash Life Series on YouTube, Instagram, Facebook and Twitter @TheFashLifeSeries!
xoxo,
Lisa
What do you like most about The Fash Life series?  Let me know in a comment below!
Let's be social!