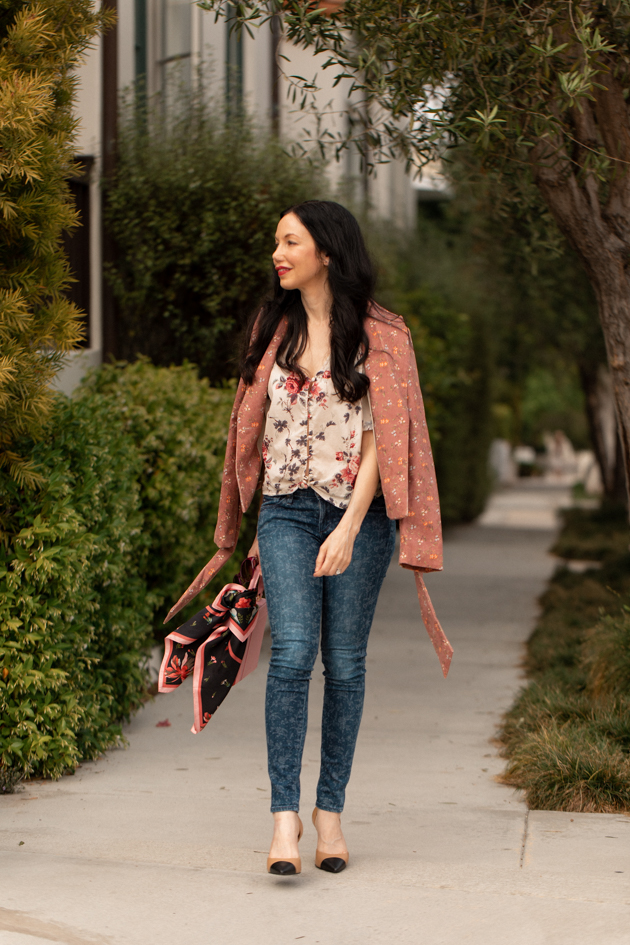 If you've been following my blog for awhile, it will probably come as no surprise that
I love floral prints
! Over the years,
I've gotten bolder with putting together my looks
, so today I'm excited to share a quick tutorial on how to mix floral prints. Scroll down to read my tips on how to have fun with mixing and matching all things fashionably botanical!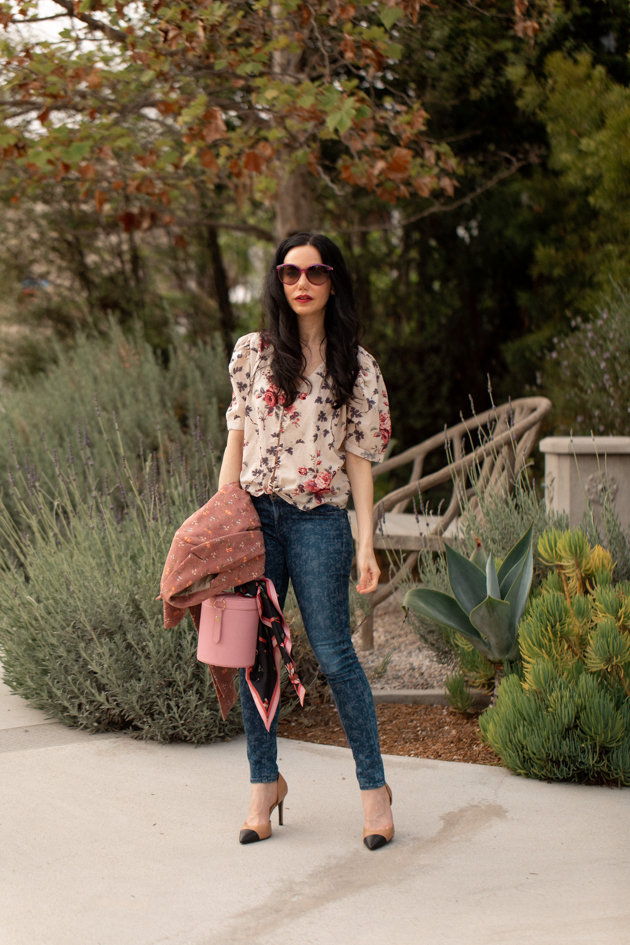 How to Mix Floral Prints
Choose A Color Palette
You can pick a few colors to base your floral prints around, or go for a color theme such as jewel colors, pastels, or a Winter or Summer palette.
Start Simple
If you're new to mixing prints, I would recommend starting with just two floral pieces, while keeping the rest of your look simple. You can add additional floral patterns to your looks as you gain more confidence with mixing and matching.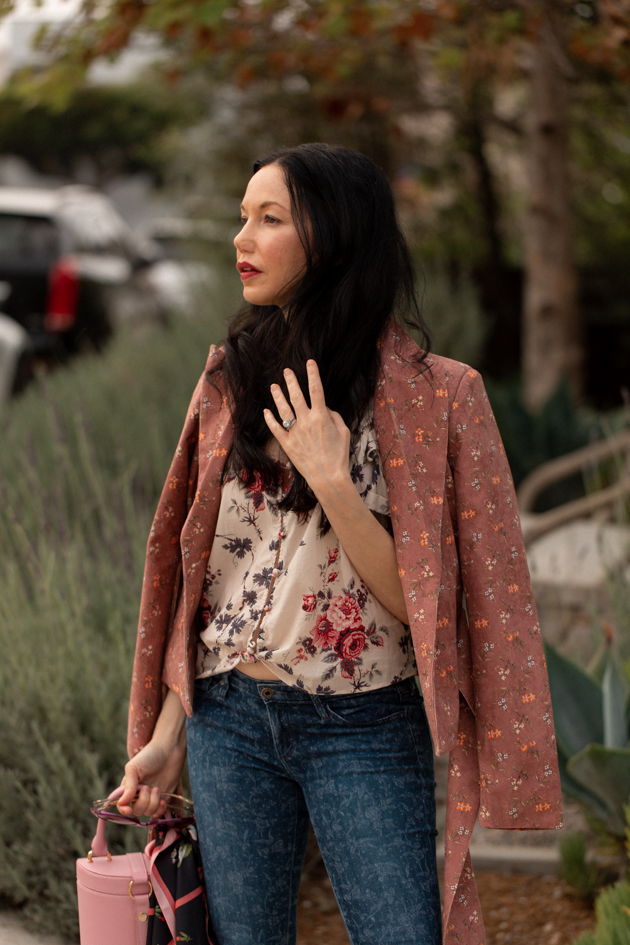 Add a Solid
Throw in a solid piece that accentuates your color palette. This could be a solid blazer, bag, top or bottom, but be sure to pick a color that makes your floral patterns pop.
Accessories Count
Add a floral bag, scarf or shoe to maximize the whimsy of your look. You can even choose floral earrings or other jewelry to keep the botanical theme going.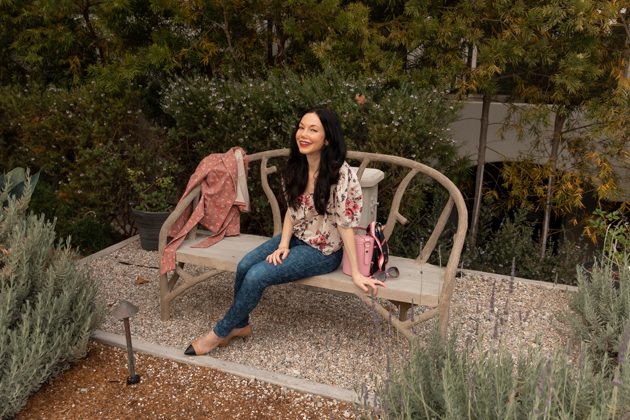 Have Fun!
Remember that fashion should make you look and feel fabulous. As you're playing with how to mix floral prints, be sure to keep the fun in mind!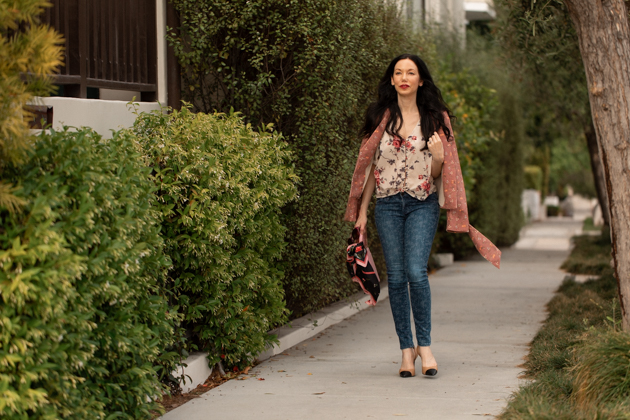 This look was shot a few months ago (before it got too hot to wear denim in LA), but I will definitely be revisiting it in a few weeks. I chose a pink, white and blue color palette and mixed four floral patterns including my top, blazer, jeans and scarf. I complimented the look with a pink bag to bring out the pink floral print in my top and kept my shoes neutral, as I had already mixed four floral prints!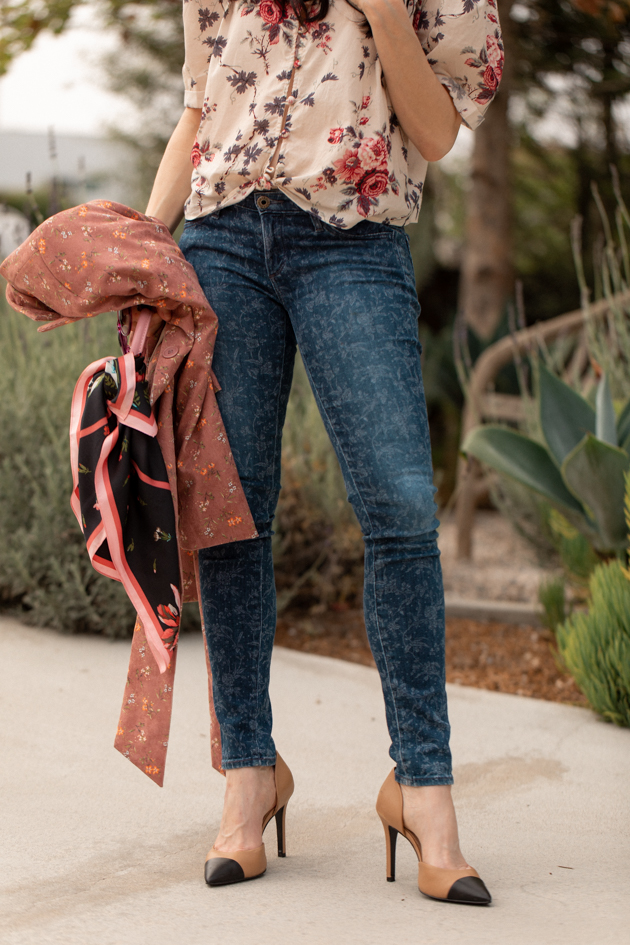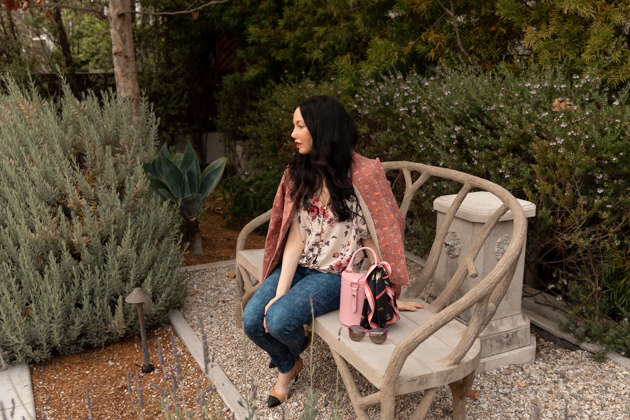 Shop Floral Clothing:

Shop Floral Accessories:

Have you experimented with mixing and matching floral prints? Please let me know if you have any questions about how to create the perfect floral look!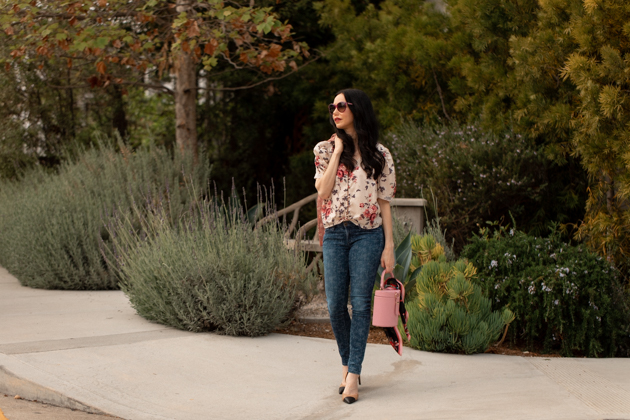 Thank you so much for reading!
xoxo,
Lisa
How do you like to mix floral prints?  Let me know in a comment below!
Let's be social!