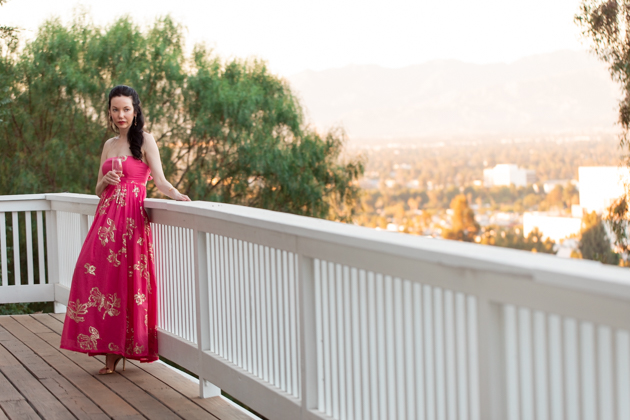 DATE NIGHT AT HOME STRAPLESS DRESS
Happy Weekend Everyone! It's going to be a hot one here in LA with temperatures hitting as high as 112 degrees. We are laying low and staying home with the AC running, so I thought I'd share this date night at home look featuring a stunning
strapless dress
from Free People. It comes in both pink and black and
is still available in most sizes on Amazon prime
.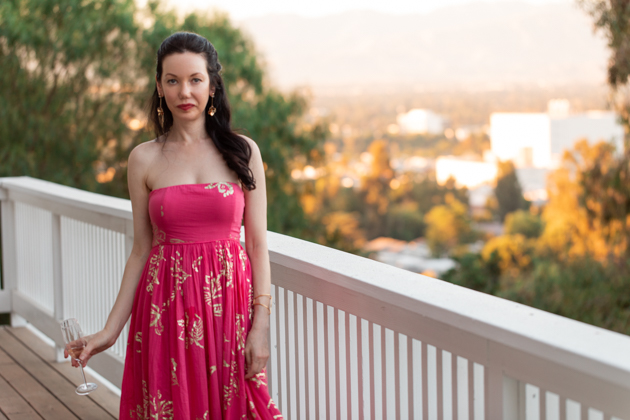 I'm still anxiously awaiting for our new
bistro table
and
chairs
to arrive, but for now we've been dragging some of our indoor chairs outside to the deck when we want to spend time out here. Chairs or no chairs, it's really hard to complain with this beautiful view.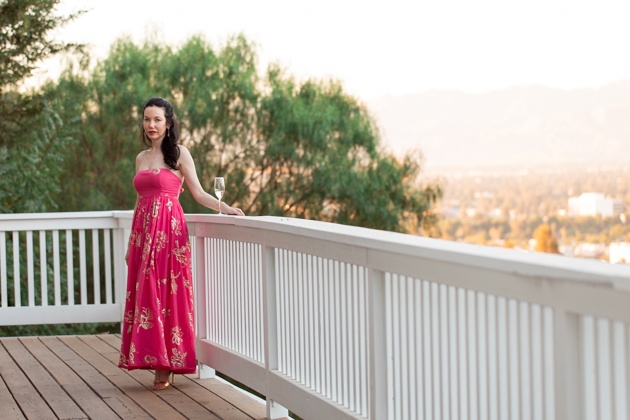 I'm still pinching myself that
I have a yard
after years of having zero outdoor space in
our old house
. That being said,
moving to the hills
is not without it's challenges. I am loving being surrounded by butterflies, lizards, hawks, doves and squirrels, but I can definitely live without the ants and mosquitoes. Also, every night around 11:30 pm I've been hearing screeching in my yard which seems to alternate between sounds of coyotes howling and angry birds. One of these days we are going to have to set up another Ring camera so we can find out who these creatures are that we are living amongst. Nevertheless, after years of living at the beach, it's lovely to be surrounded by grass and trees.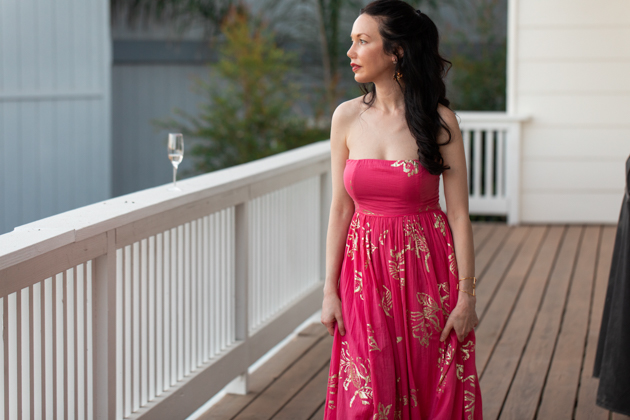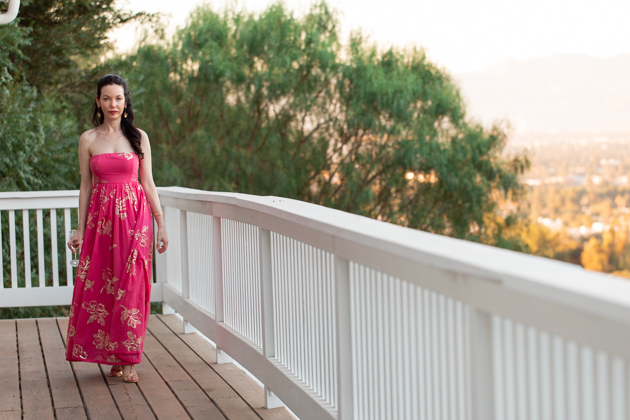 Shop Date Night at Home: Strapless Dress look: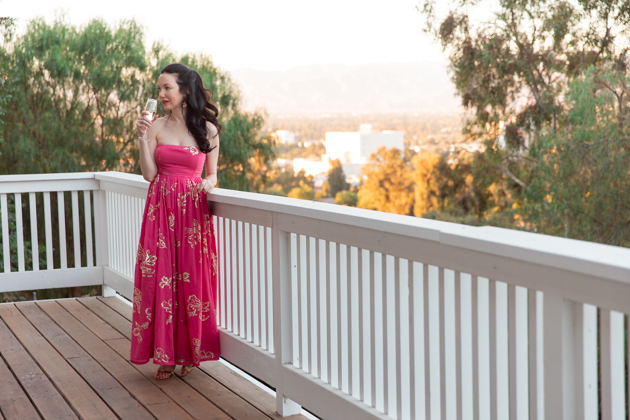 Wishing you a lovely weekend! Let me know what you're up to and if you have any tips for staying cool and fighting off mosquitoes. 🙂
Thank you so much for stopping by!
xoxo,
Lisa
Let's be social!