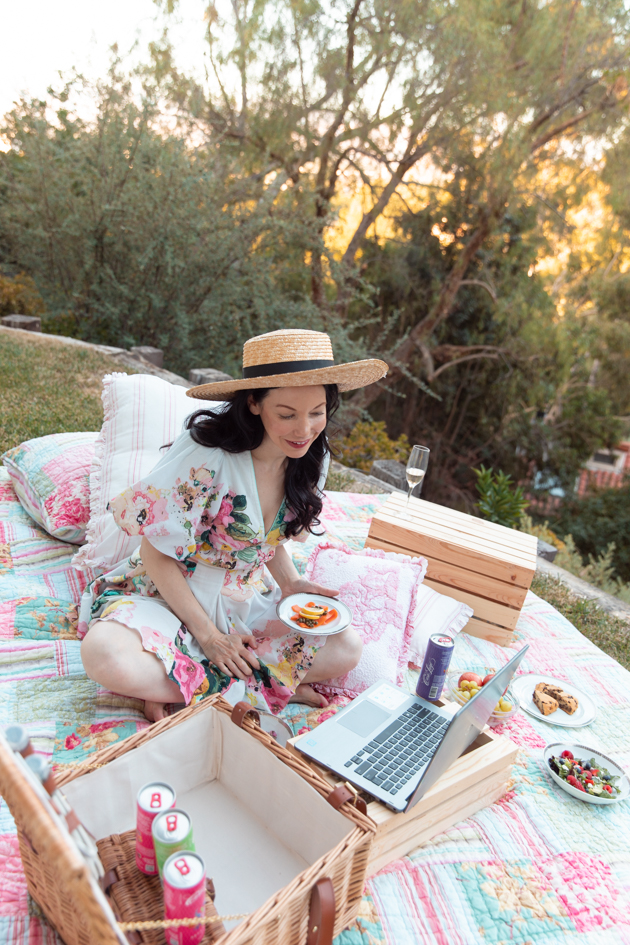 With social distancing as the new norm, I decided to host a
virtual picnic
from my new back yard. Since Los Angeles is still on major lock down, I invited my girl
Sheree
to join me for a fun, delicious and relaxing afternoon get together without leaving our respective homes. Scroll down to read my tips and menu ideas to host your own virtual picnic!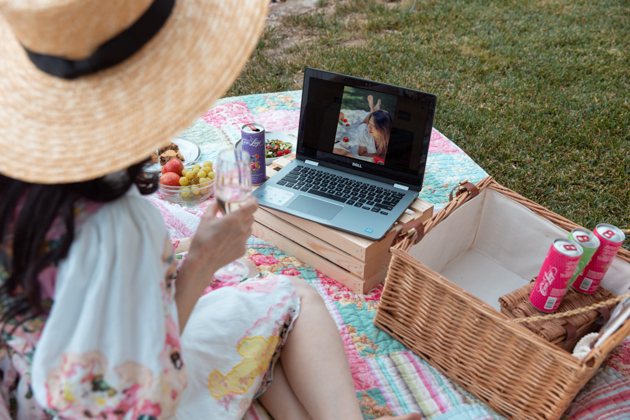 How to Host A Virtual Picnic
Figure Out Your Technology
First things first… figure out your online meeting room. As someone who isn't the most technologically savvy, I prefer Zoom for most online meetings, but there's definitely plenty of options to choose from (including Skype, Facetime and LinkedIn).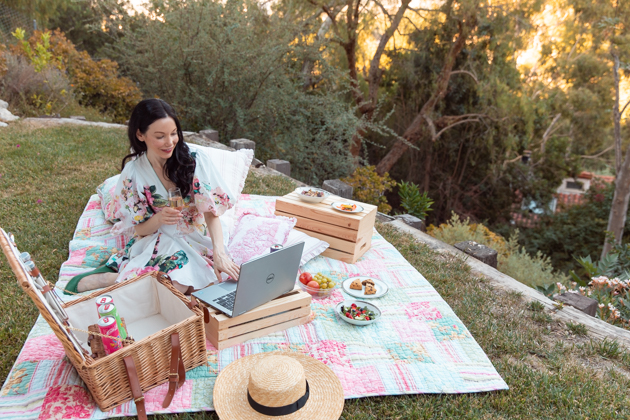 Create a guest list and send invitations
A virtual picnic is a great way to connect with missed friends and family. You can invite your bestie you haven't seen in person for awhile, or make it a family affair with mom, grandma, aunts and cousins. Make the occasion special by sending out invitations through
Paperless Post
or
Evite
, or send hard copy invitations by mail for an extra special touch. If you're planning your picnic this is a great way to get them involved by making hand made cards.
Be sure to add the link to your online meeting room in your invitation and follow up with an email reminder the morning of your virtual picnic.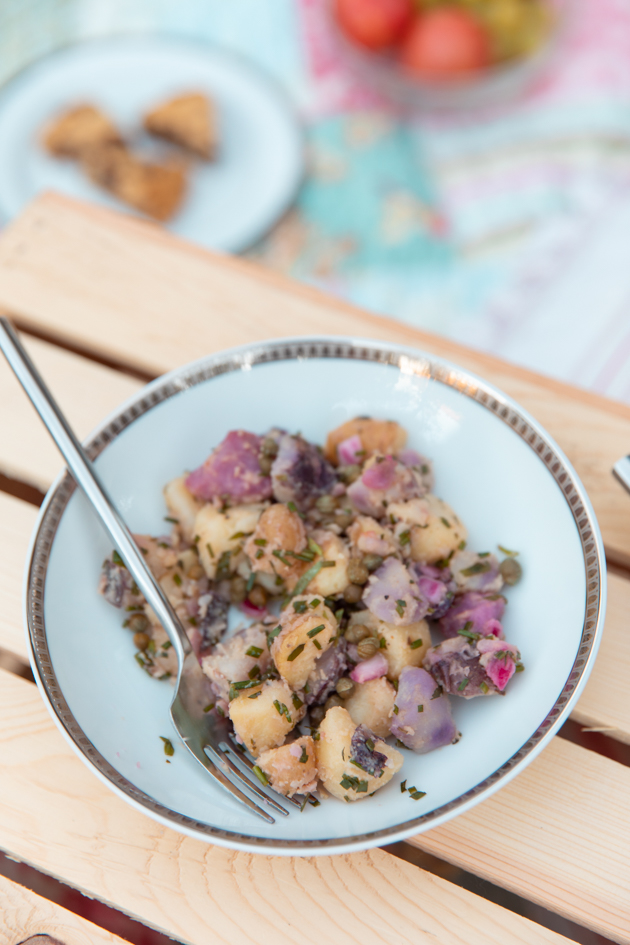 Plan Your Menu
Even though many of us can't socialize in person right now, throwing a virtual picnic is a perfect way to pull out your
favorite recipes
, or to create and try new ones. You can create a
Pinterest board
and share recipes and décor ideas with your guests ahead of time. If you're like me and love to whip things up in the kitchen, it's a great time to try new things… if you're recipe goes awry, you can always pick something up at the store or put in a last minute delivery order. 🙂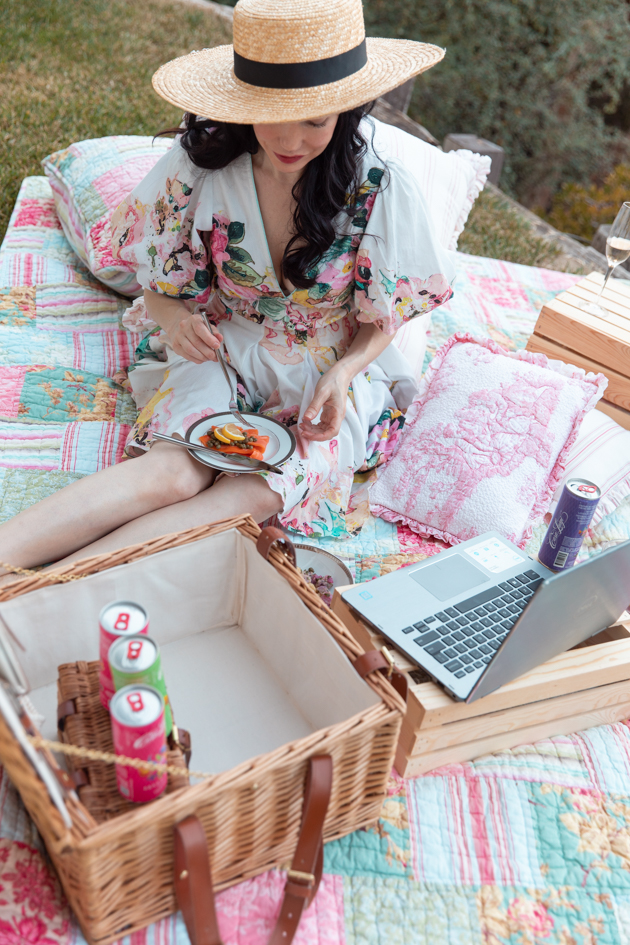 Drop Off or Mail Treats
I dropped off a batch of my gluten-free chocolate chip scones and a couple of boxes of prosecco to
Sheree
before our virtual picnic date. If you don't live close enough to drop off treats (and if your budget allows), you can send a special delivery ahead of time. Just imagine how special your loved ones would feel to open a package of cookies, cakes, tea or champagne!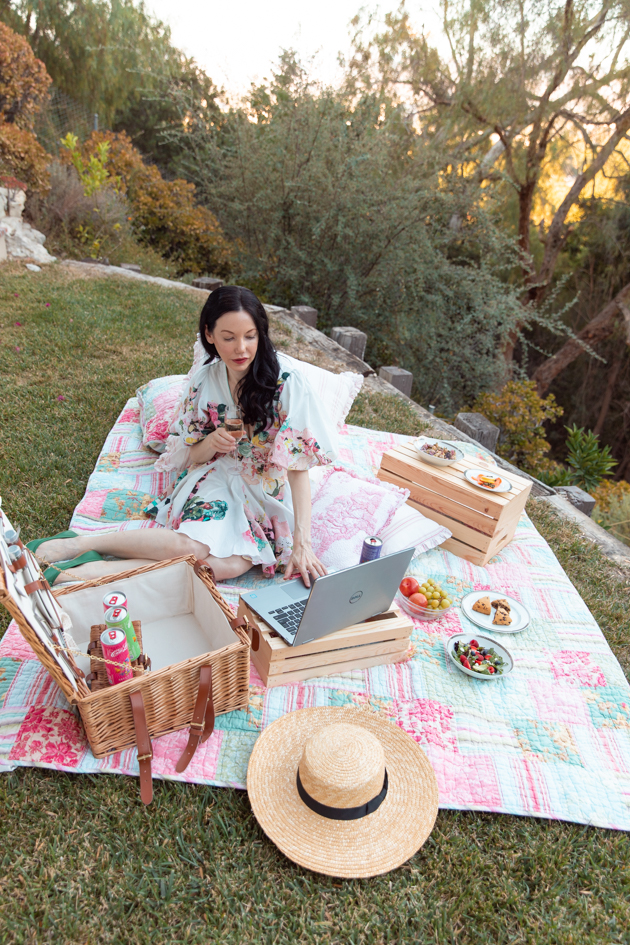 Set the Scene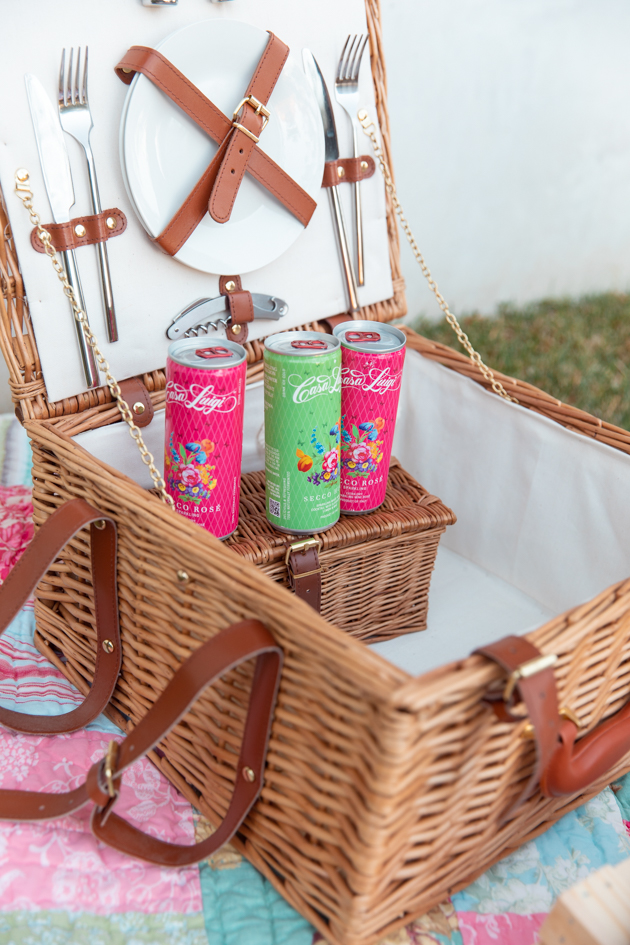 Bring Out the Bubbly!
If you've been reading my blog for any length of time, you probably already know that I'm obsessed with
Casa Luigi Prosecco
. It's the perfect treat for a picnic as it comes in the cutest individual serving size cans and five different flavors. I've been getting everyone hooked on this Prosecco as I always have some on hand when friends come over.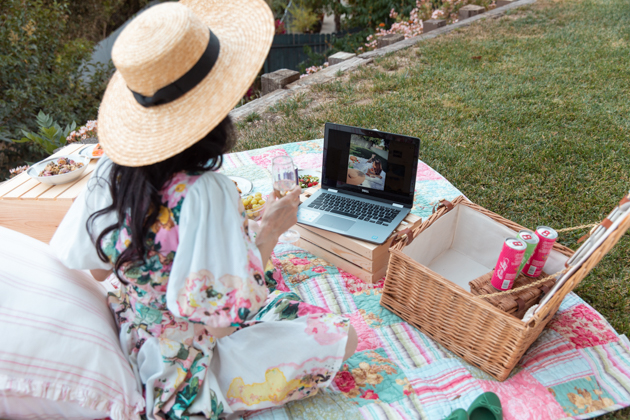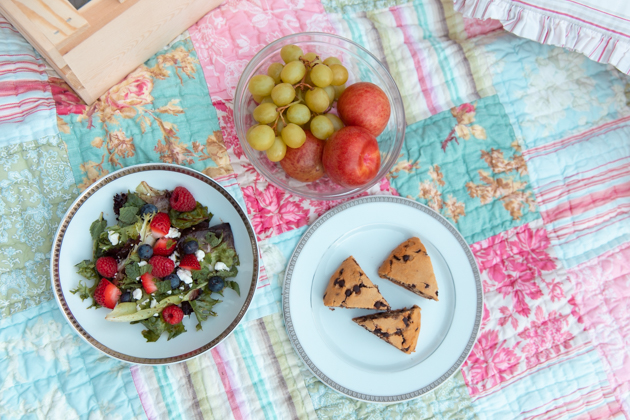 My Virtual Picnic Menu:
Smoked Salmon with Capers and Lemon Slices (If you're in LA,
get it here
)
Seasonal Fresh Fruit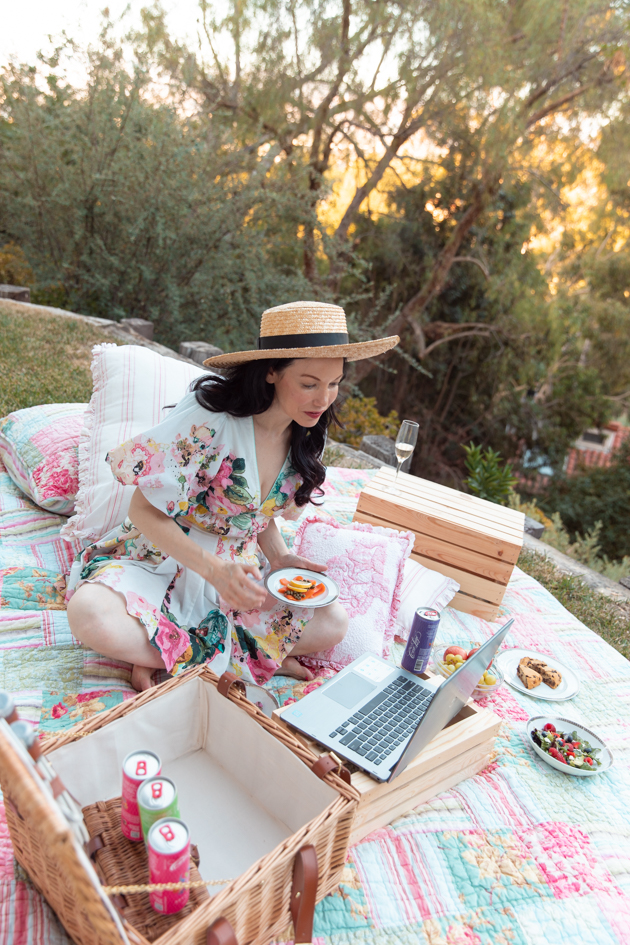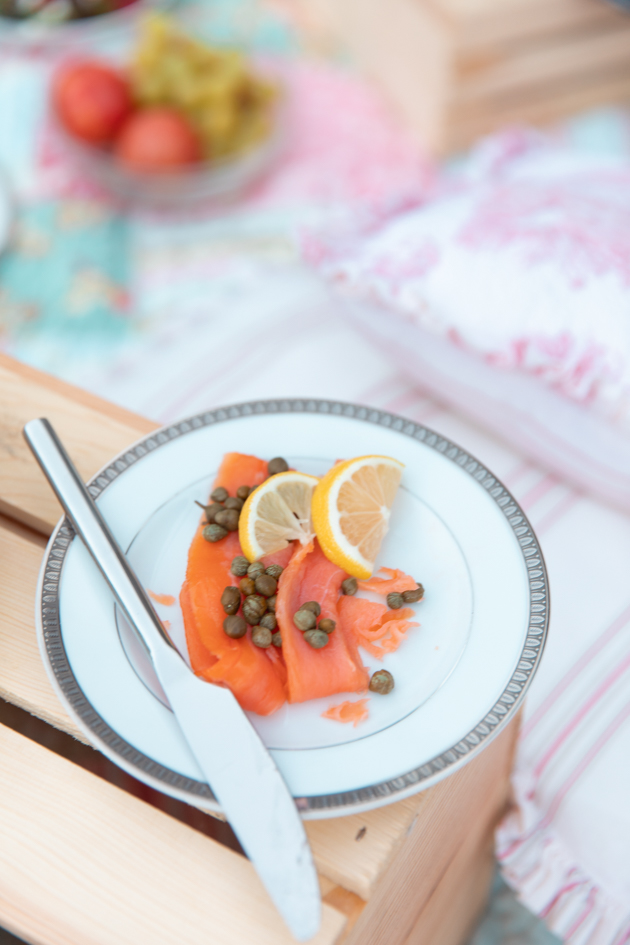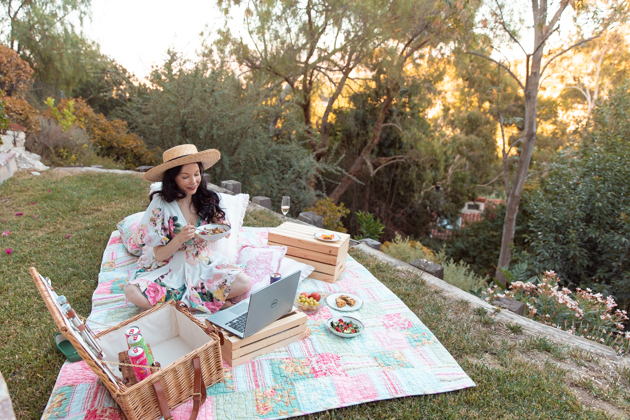 I was wearing: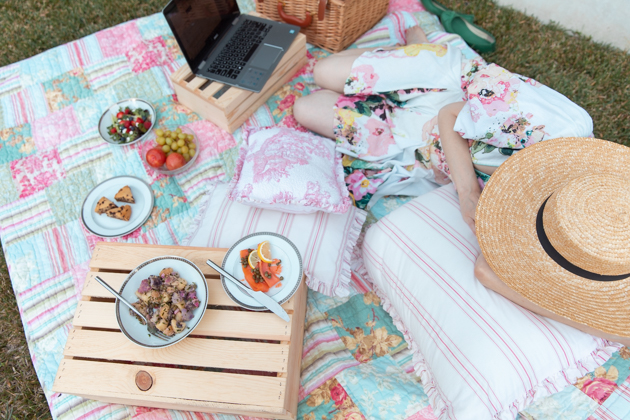 Shop my look: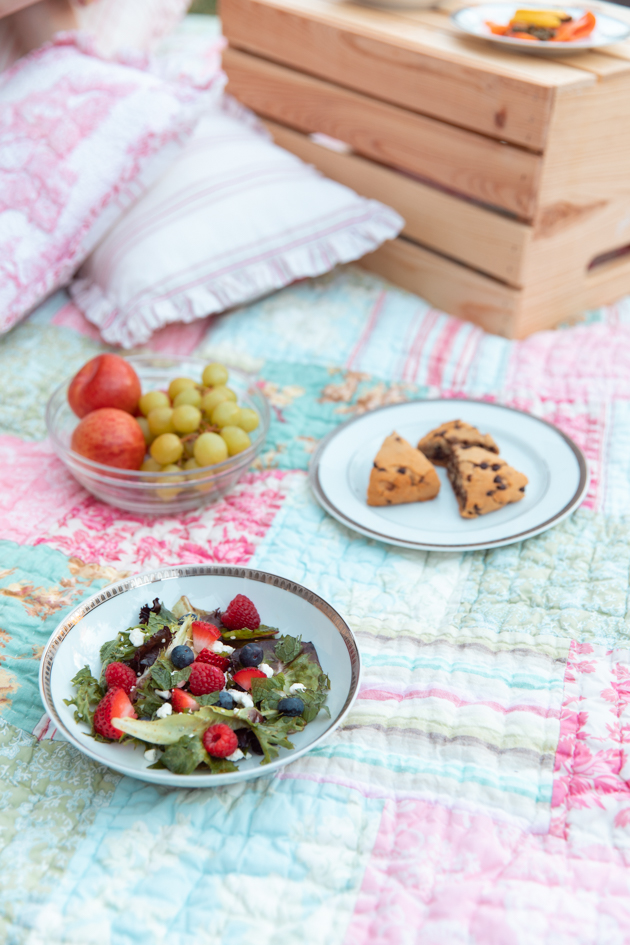 Shop the post: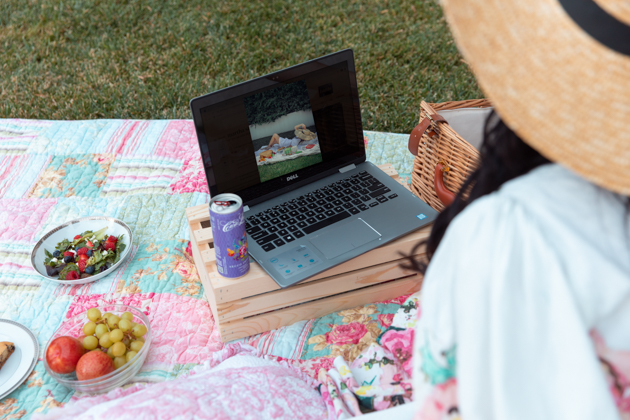 Have you hosted any virtual events these past few months? Please share your experience in the comments below!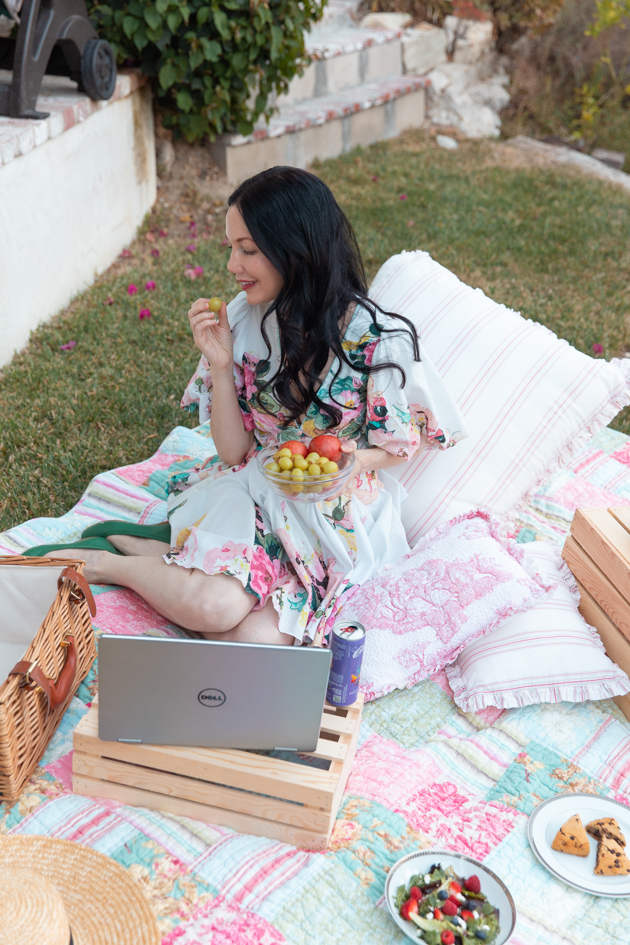 Thank you so much for stopping by!
xoxo,
Lisa
Let's be social!