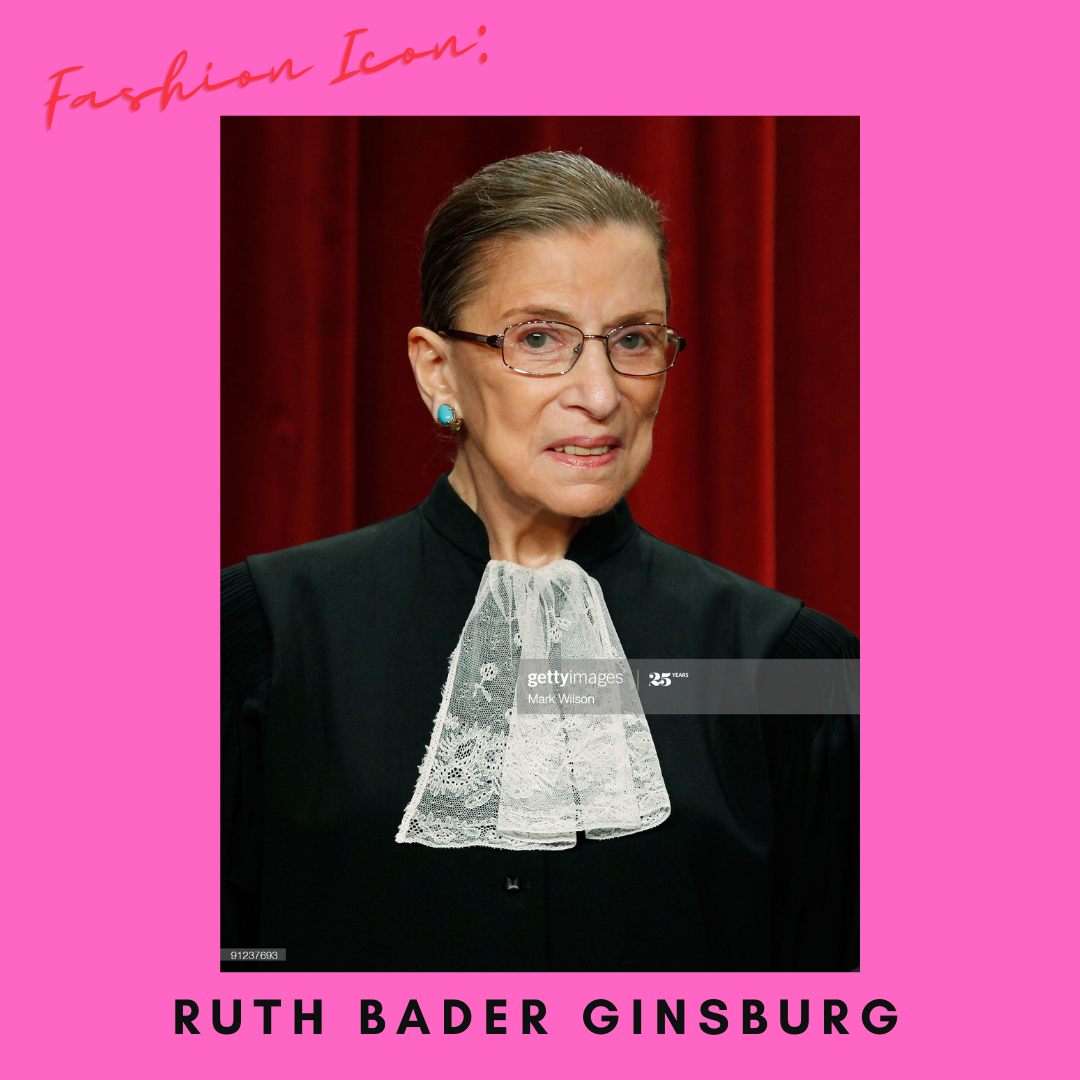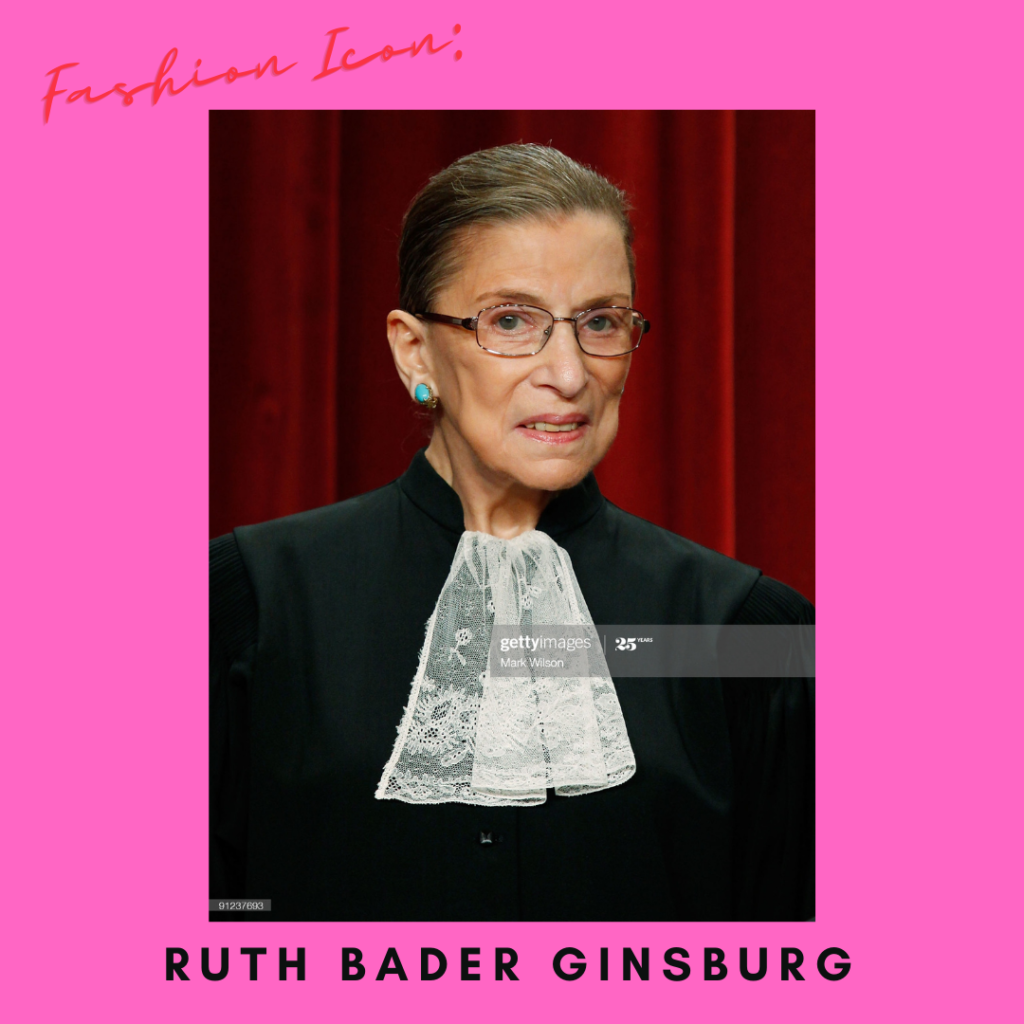 "Fight for the things you care about, but do it in a way that will lead others to join you."
– Ruth Bader Ginsburg
On Friday evening, as I was attempting to celebrate Rosh Hashana (Jewish New Year) by watching an online service, my husband sent me a text to let me know of the passing of Ruth Bader Ginsburg. While today's post would normally have been reserved for an
Emmy's Red Carpet roundup
, sadly last night's awards show left little to sartorially speak of (with the exception of shout outs to
Zendaya
,
Billy Porter
,
Dan Levy
and
Yara Shahidi
). So instead I wanted to talk about two things I care about deeply: fashion and freedom. While most of us are already aware of the contributions the notorious RBG made to women's rights, equality and civil liberties, many of you might not be aware that this 2nd woman to be appointed to the Supreme Court, could also be considered a fashion icon.
With a wardrobe that exuded femininity, power and boldness and a collection of Jabots (neck collars) to match, Ginsburg proved that a brilliant mind and ladylike style could go hand in hand. She was also a role model to those of us on the more petite side… at 5'1" she was small but mighty!
Scroll through my post to see some of Ruth Bader Ginsburg's supreme style throughout her accomplished life.
Here are a few resources to learn more about the Notorious RBG:
Thanks so much for reading!
xoxo,
Lisa
Let's be social!