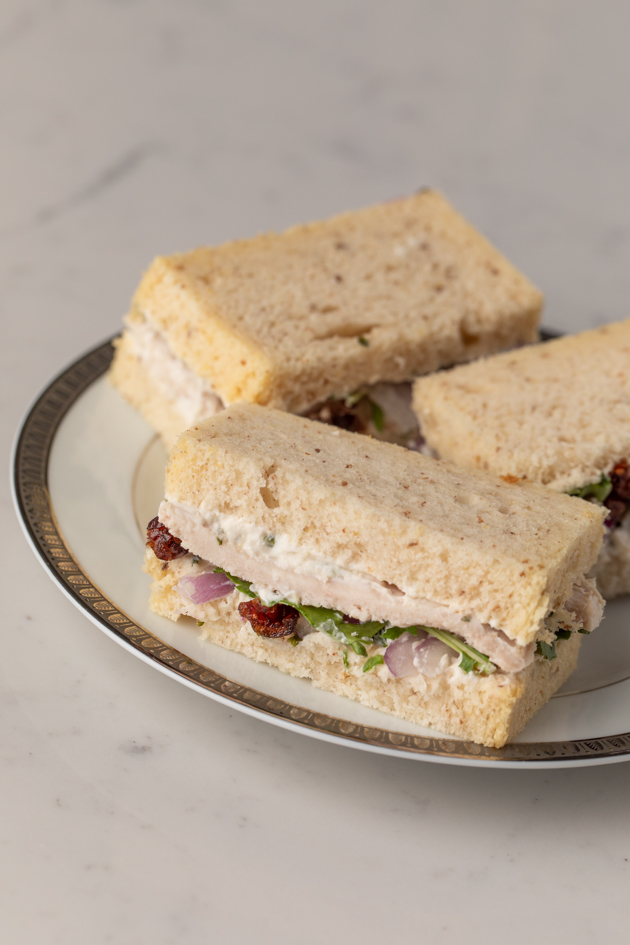 If you're looking for a way to use up that leftover Thanksgiving turkey, search no more! I whipped up my favorite Gluten and Dairy-Free
Turkey Cranberry Sandwich
for my
Indoor Fall Picnic
last week and Mo and I gobbled them up as soon as we finished shooting. They're so delicious and easy to make, that I think I will be adding them to my tea party and picnic menus all year long!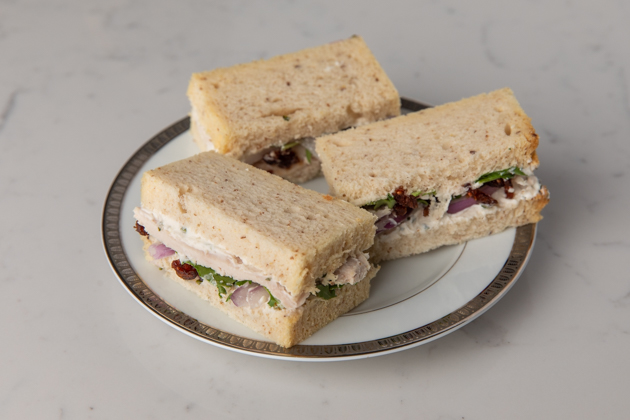 Gluten and Dairy Free Turkey Cranberry Sandwich
You Will Need:
8 Slices gluten-free multigrain bread (I used
this one
)
4-8 Slices oven roasted turkey
1/4 Thinly sliced red onion
1/4 Cup baby arugula
Pinch of sea salt if you are using unsalted turkey
**I recommend using organic ingredients where possible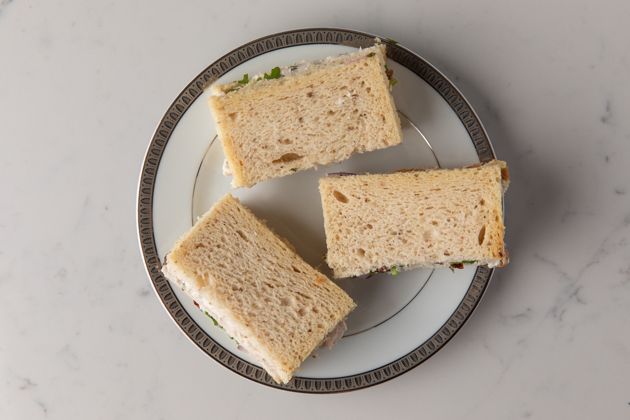 Method to Make the Gluten and Dairy-free Turkey and Cranberry Tea Sandwiches:
Lay out 4 slices of bread and coat with the Kite Hill spread. Add a think layer of sliced onions, chopped dried cranberries and arugula and top with the sliced turkey. Add a pinch of sea salt to each sandwich if you are using unsalted turkey.
Spread the Kite Hill Chive Almond Milk Cream Cheese on the remaining four pieces of bread and cover the sandwiches. Cut off the crusts and slice each sandwich in half.
Makes 8 tea size sandwiches.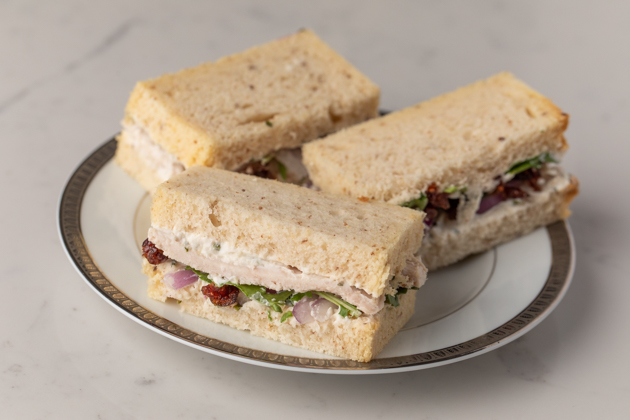 Shop the Post:
Will you be hosting any tea parties this Winter? Please let me know what you think of these gluten and dairy-free turkey and cranberry tea sandwiches and be sure to share your favorite tea party recipes in the comments below.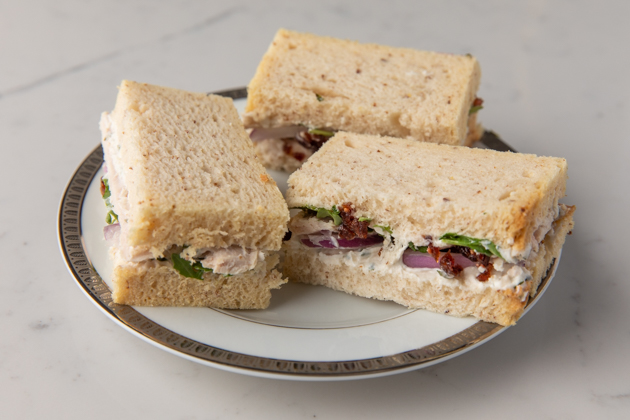 Thank you so much for stopping by!
xoxo,
Lisa
Have you tried a gluten free turkey cranberry sandwich before?  Let me know in a comment below!
Let's be social!