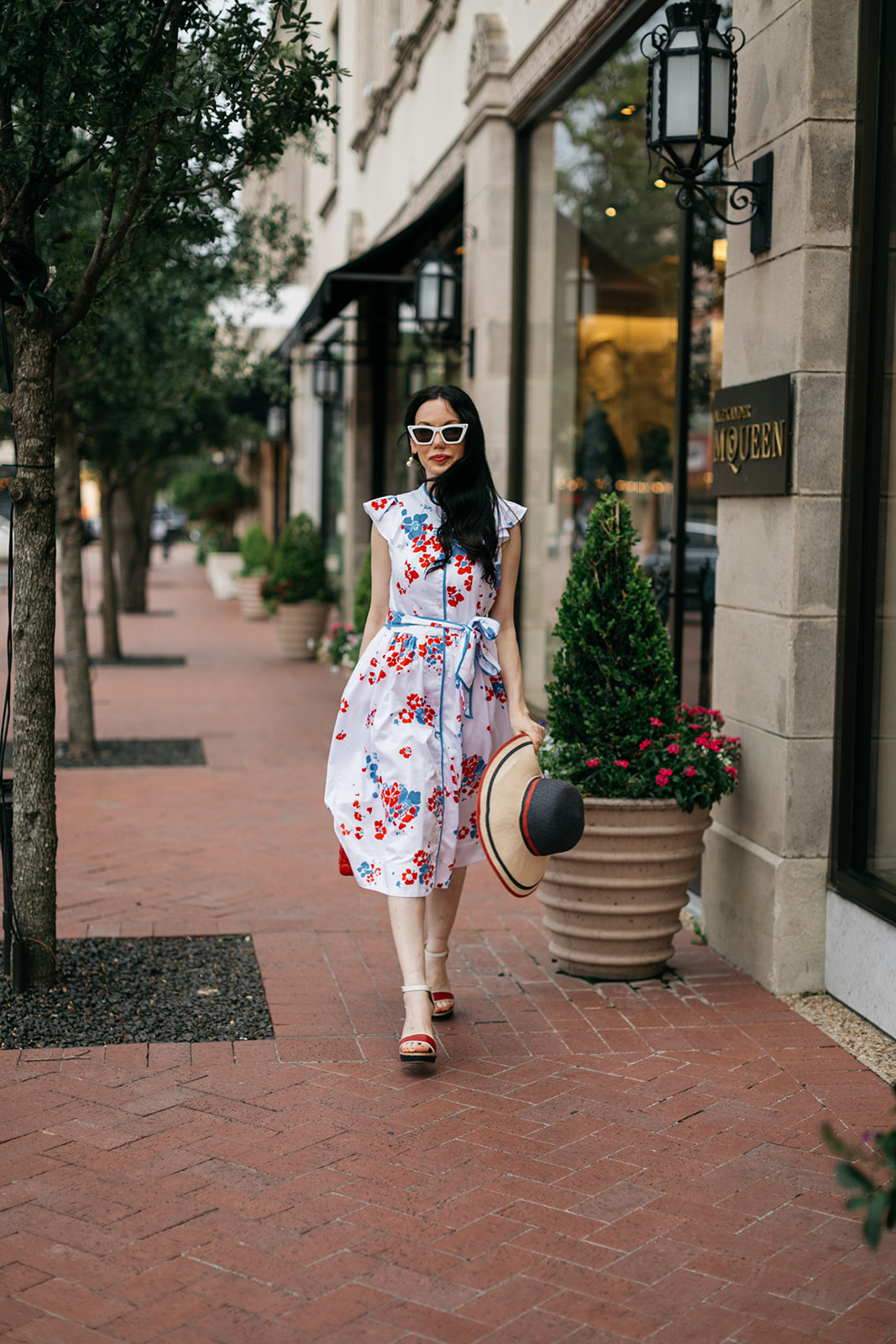 Happy 4th of July weekend! Do you have anything fun planned to celebrate this weekend? It has been pouring rain here for the better part of two months (but still extremely hot and humid), so I've had this gorgeous Brooks Brothers shirt dress on heavy rotation.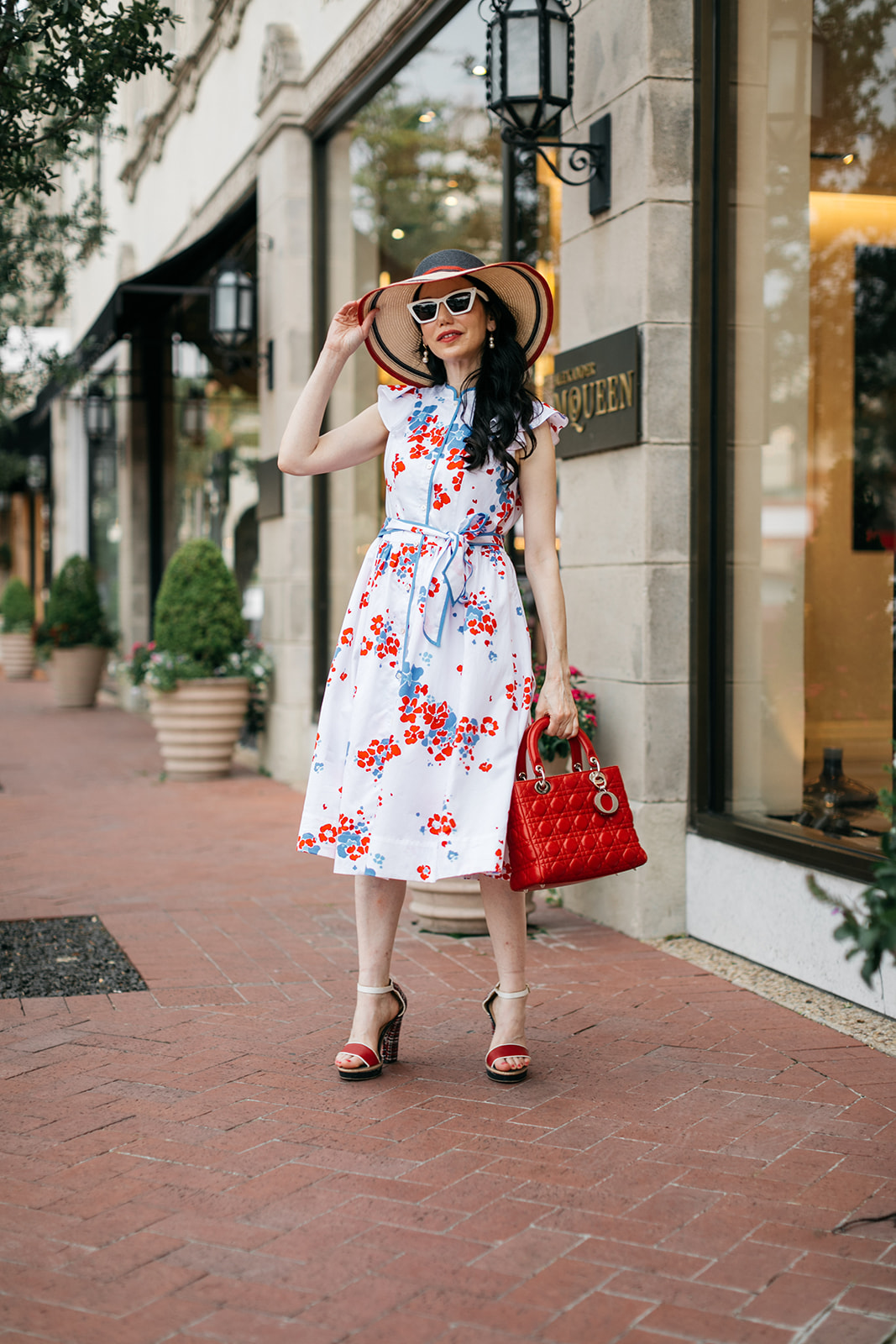 Brooks Brothers Shirt Dress
I love the ease and versatility of this shirt dress. It's such an easy piece to throw on to run errands or take the pup for a walk, but it can also be dressed up with heels, jewelry and a statement bag. I'm finding Dallas to be a bit more formal than Los Angeles and I am absolutely loving that people actually still get dressed up here to go shopping and out to dinner. Especially in
Highland Park Village
where these photos were taken.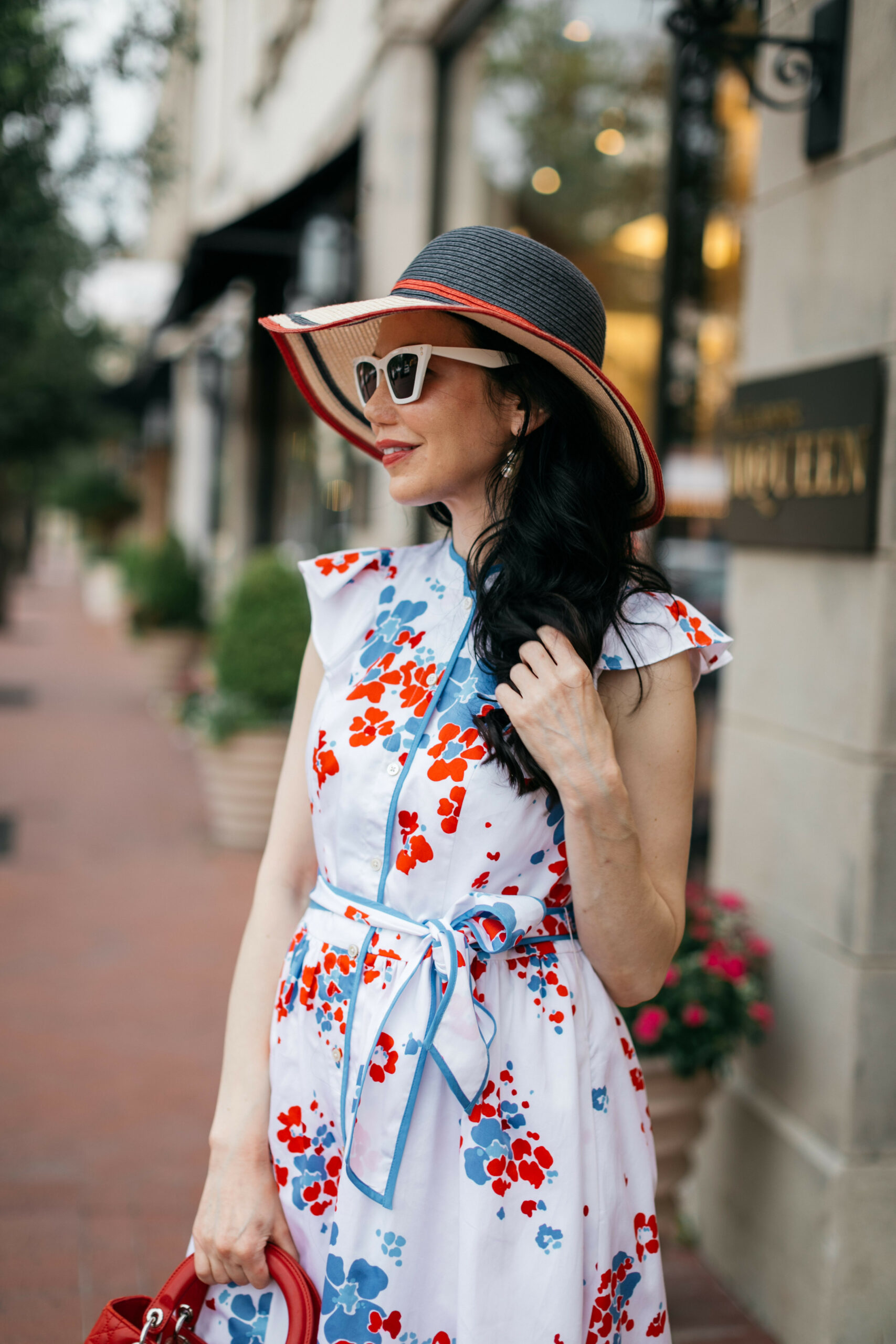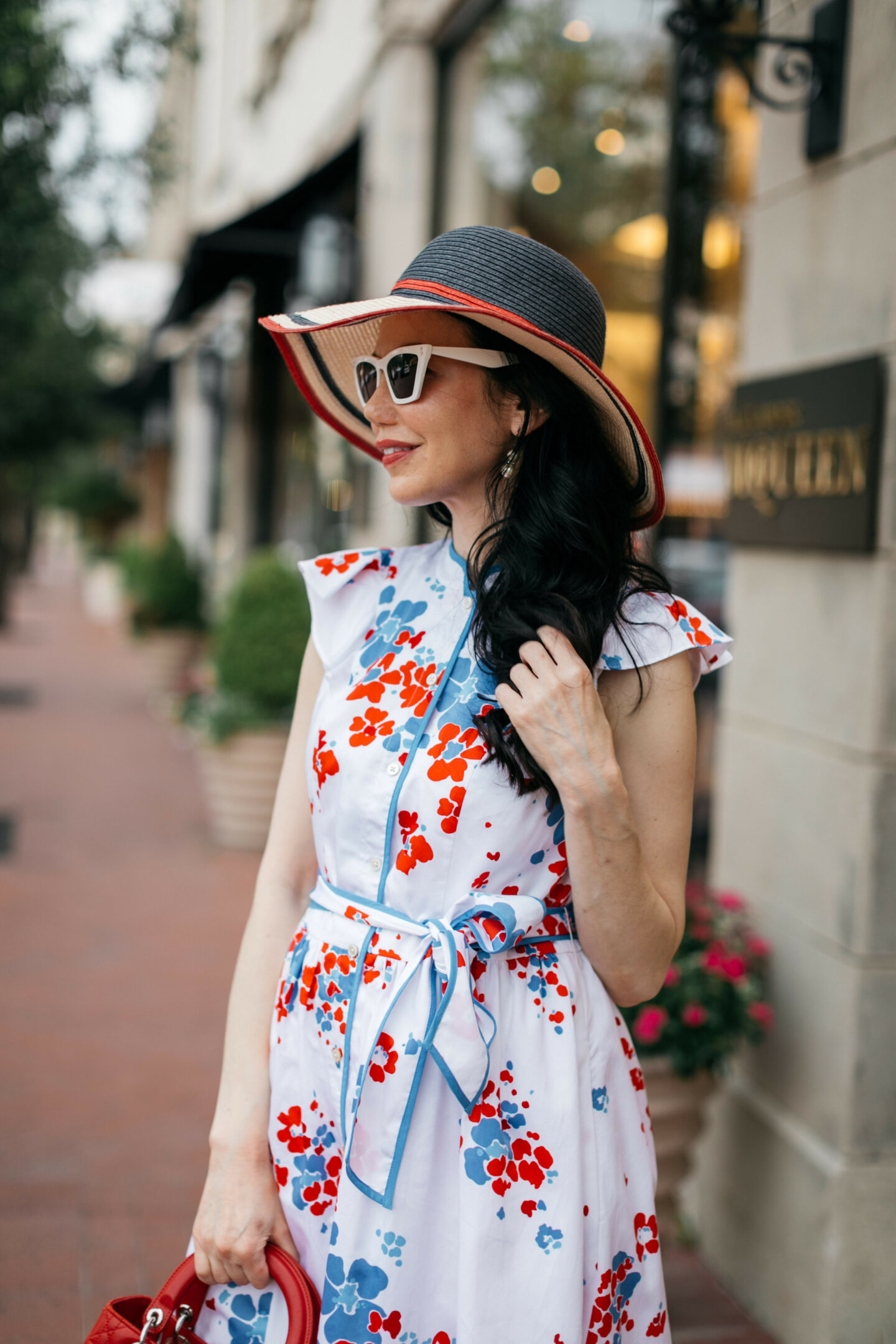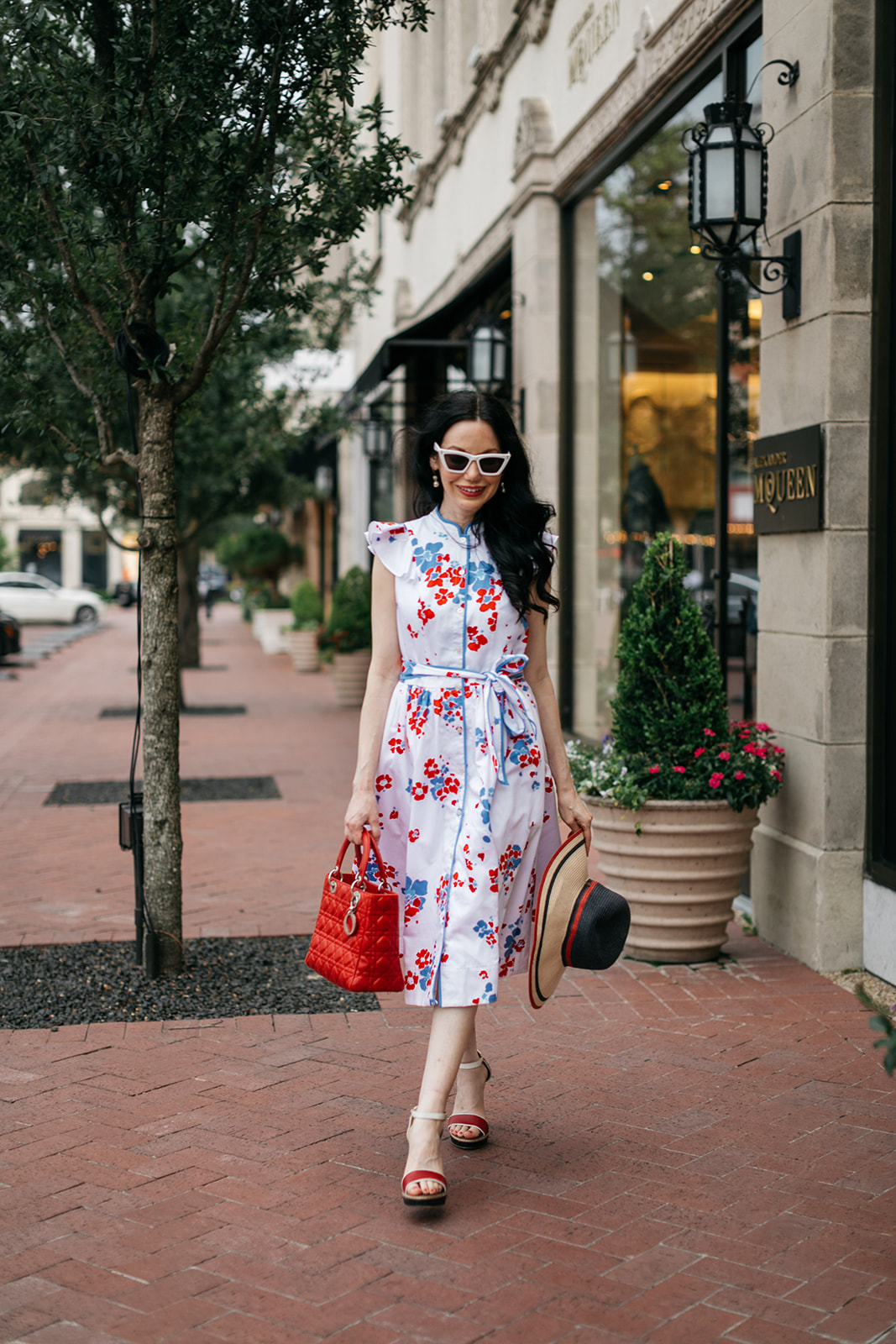 The last few weeks have been really busy for us, so we are going to chill out and relax this weekend by the pool. I'm planning to throw this dress on for a dinner date tonight and then wear my new
American Celebration dress
tomorrow for 4th of July. I got
Mr. Cupcake
a matching
bow tie
and some doggie CBD just in case the fireworks stress him out. He's a pretty brave
little Dood
, so I think he'll be okay, but I've heard so many horror stories about dogs getting traumatized by fireworks and some even getting so stressed that they run away and get lost. This is Mr. Cupcake's first 4th of July celebration, so please let me know if you have any tips for keeping him happy and calm.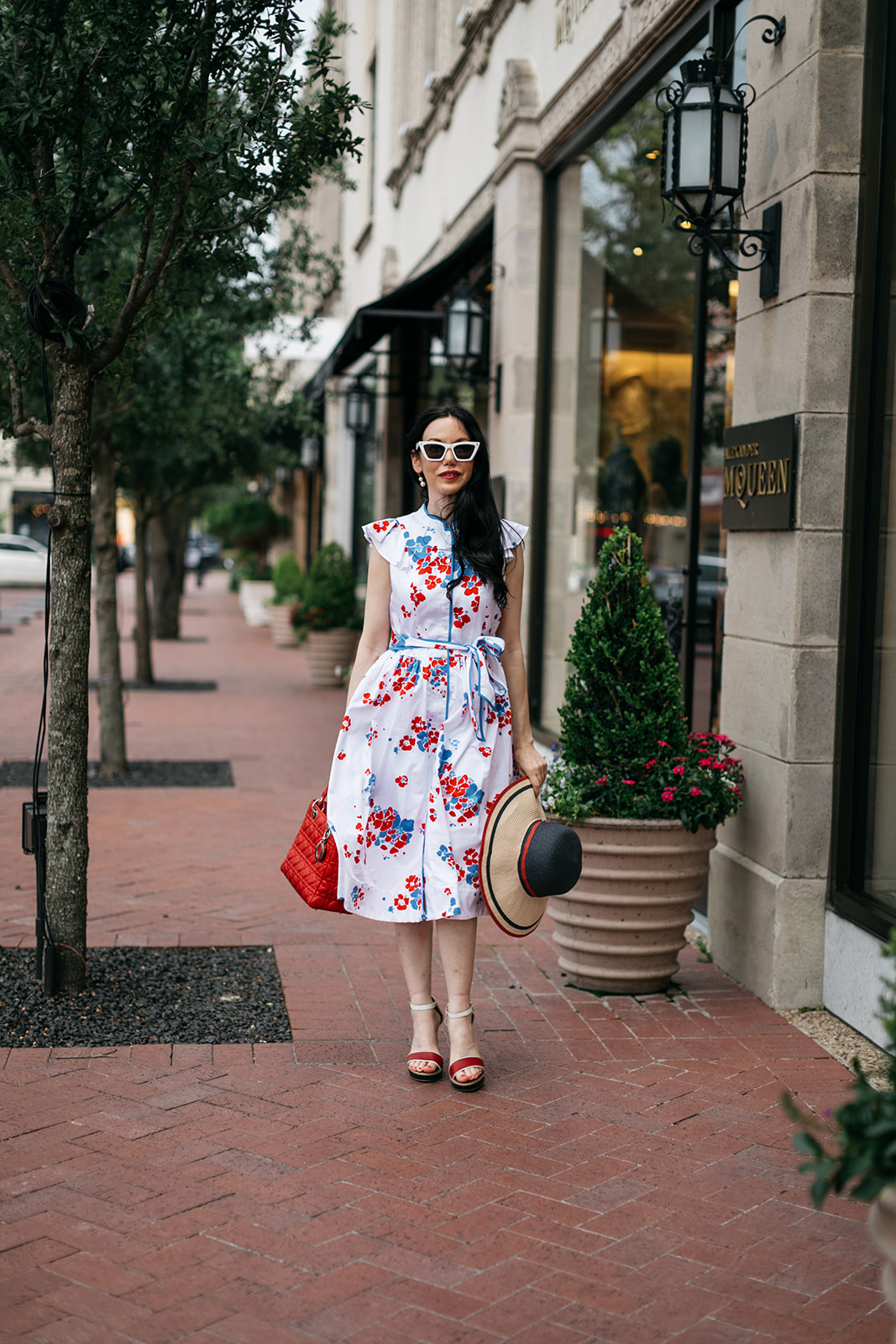 Wishing you a safe and Happy 4th of July with your loved ones!
Shop My Shirt Dress Look: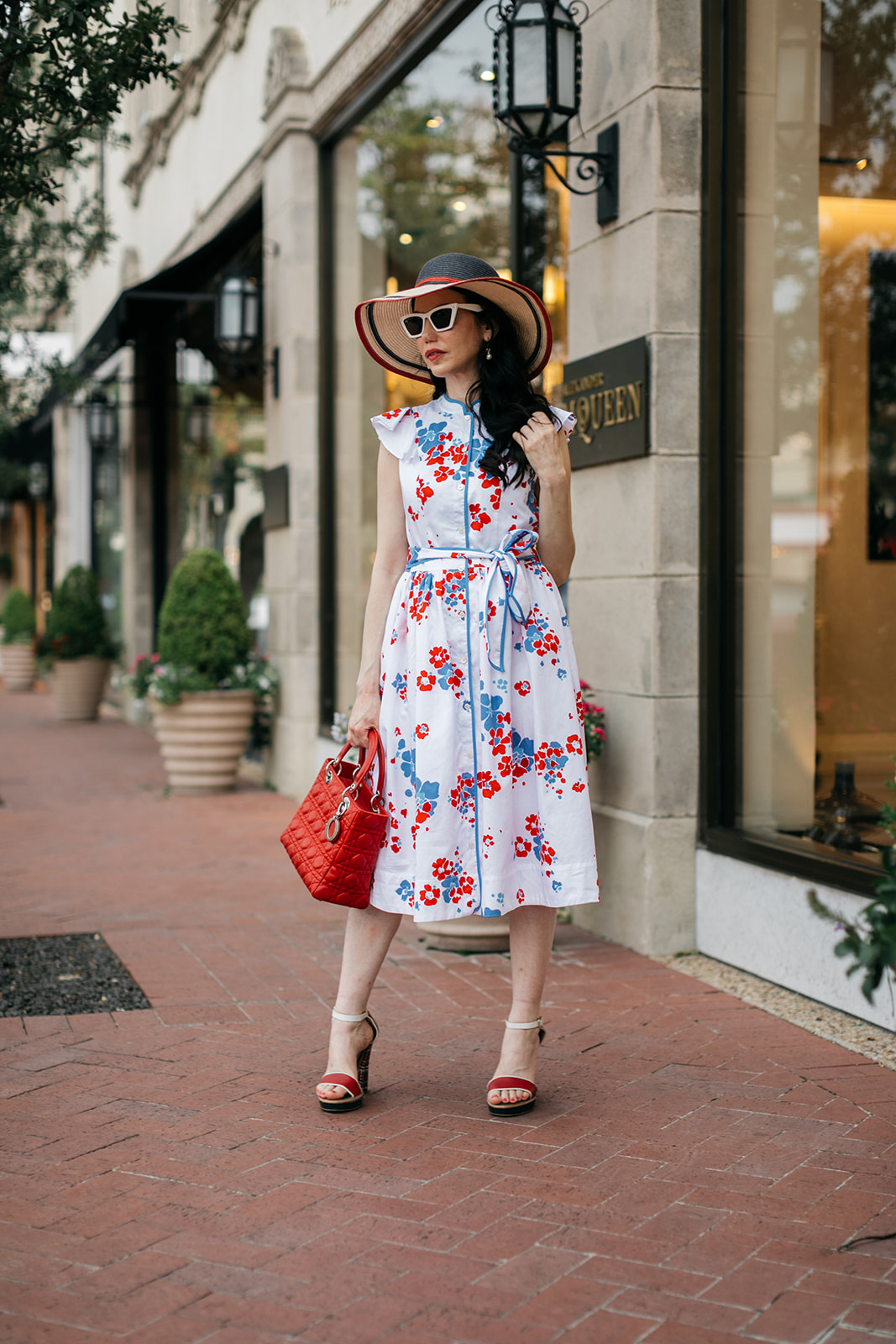 Thank you so much for stopping by!
What do you like most about this Brooks Brother's shirt dress?  Let me know in a comment below!
xoxo,
Lisa
Let's be social!