Happy Weekend Everyone!  I am so excited to share with you my Scotland photo diary.  It ended up taking me longer than expected to edit down these photos as Nairn is one of the most beautiful and peaceful places I have ever been and there were too many to choose from.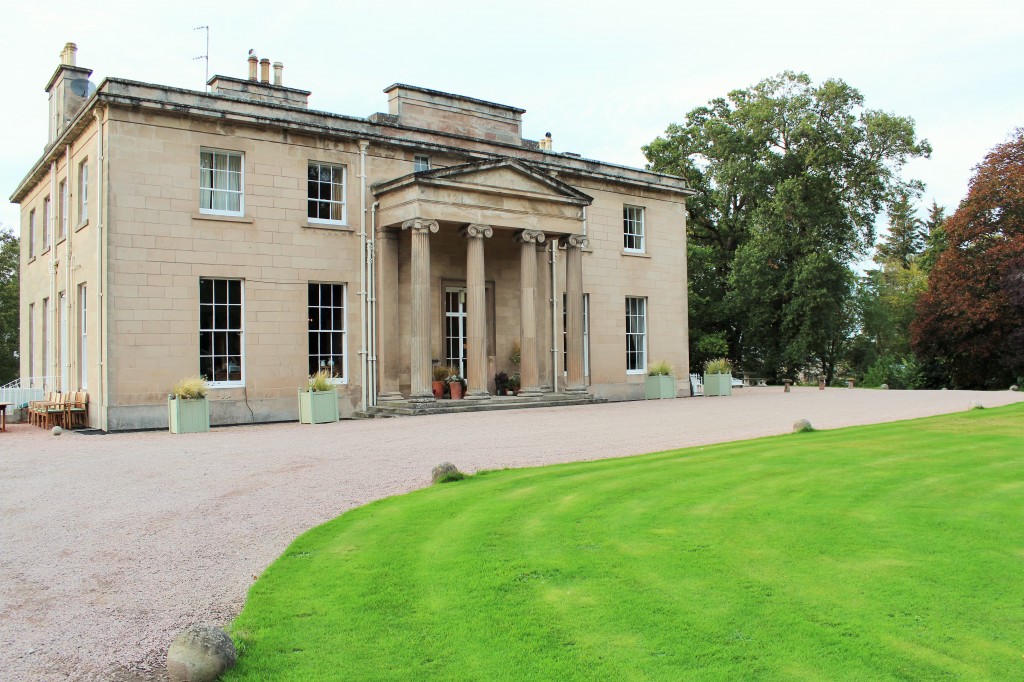 A front door view of The Boath House once described as the most beautiful Regency House in Scotland.  It was on Historic Scotland's 'endangered list' in the early 1990's when owners Don and Wendy Matheson fell in love with it and restored it to it's original Georgian Mansion splendor.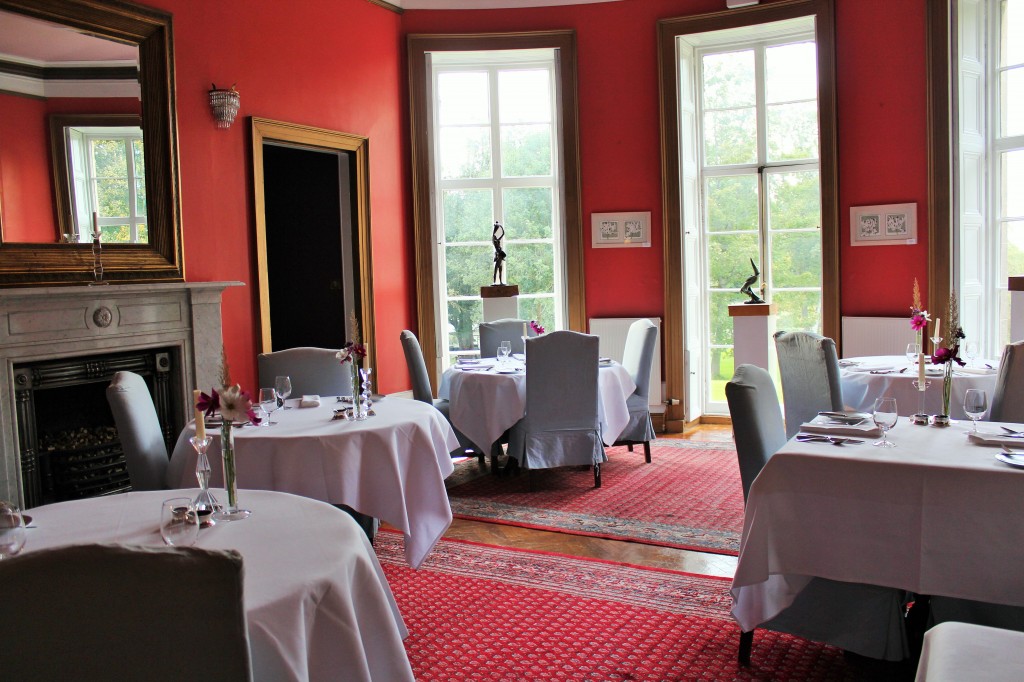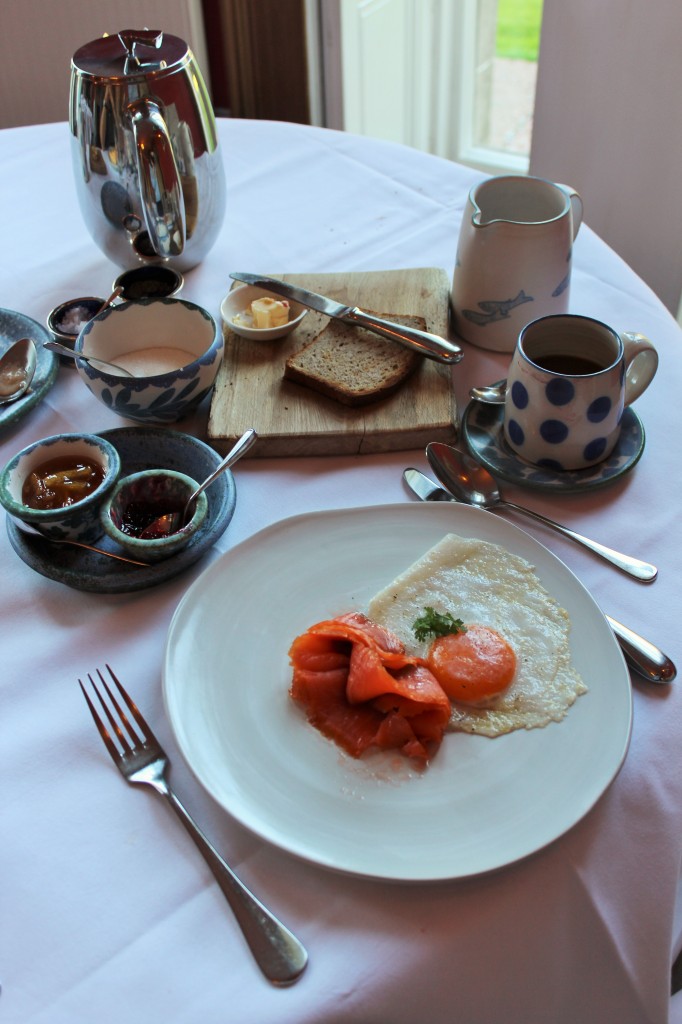 This breakfast was so delicious that I ordered the same thing every morning:  duck eggs, smoked salmon, fresh vegetable juice and homemade gluten-free bread that the chef Charley made especially for me.  The butter and jam is also homemade… if you look closely you can see that I ate a lot of it!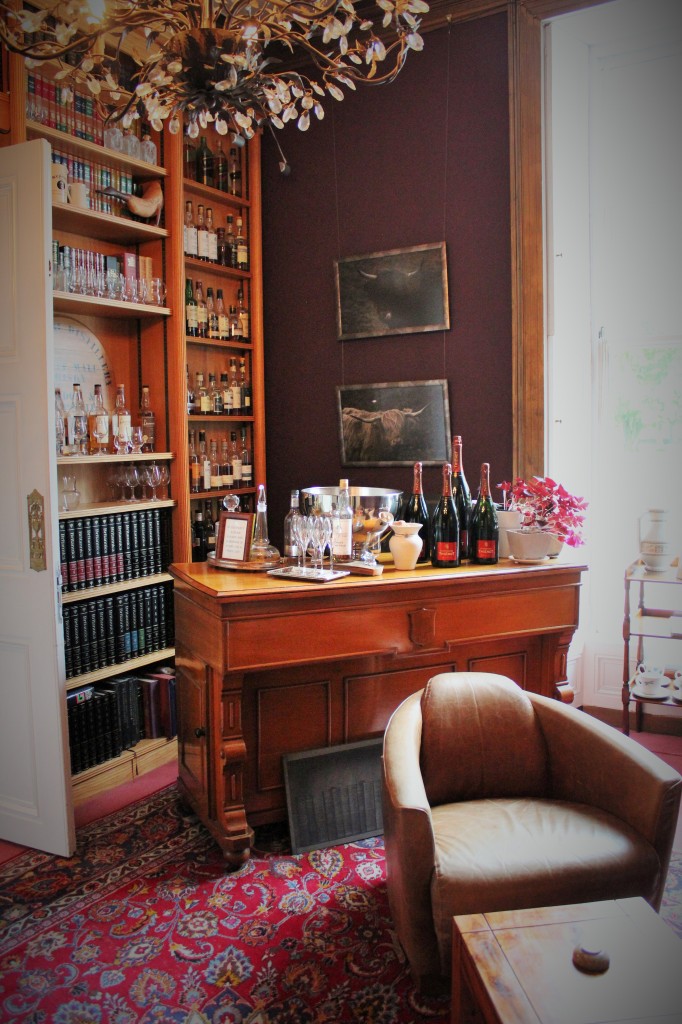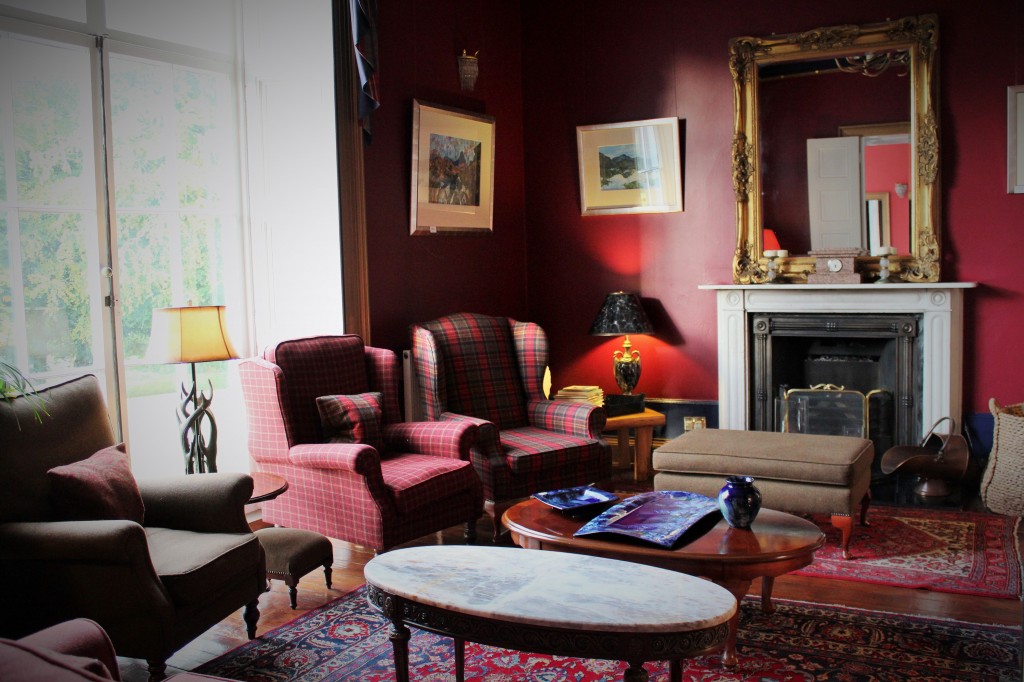 One of several sitting rooms where you can gather before dinner to have a cocktail and peruse the evening's menu which changes nightly.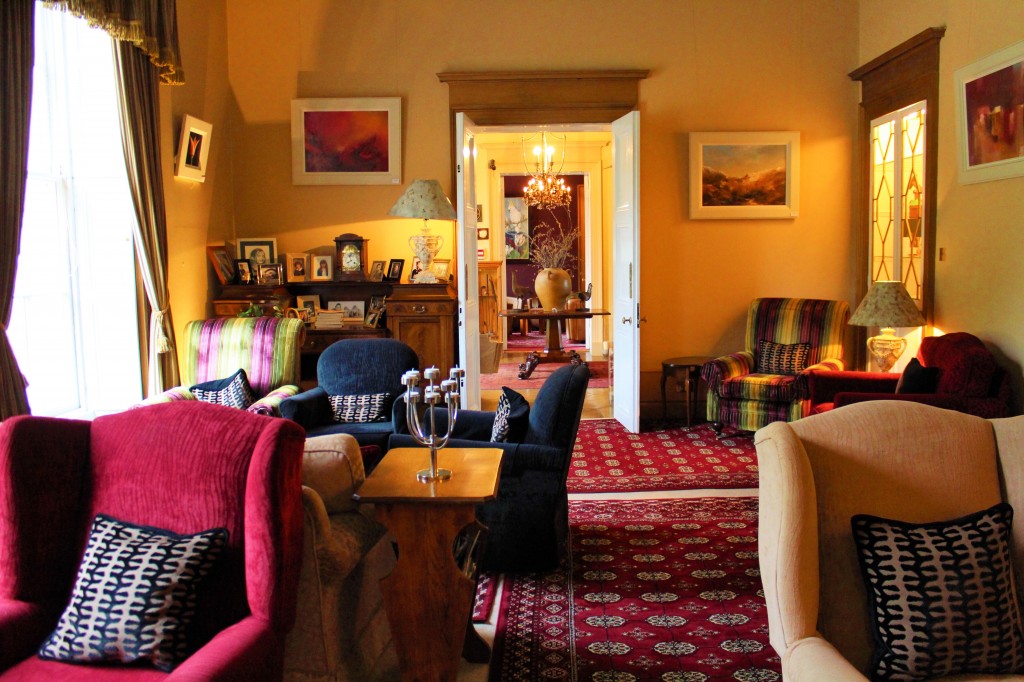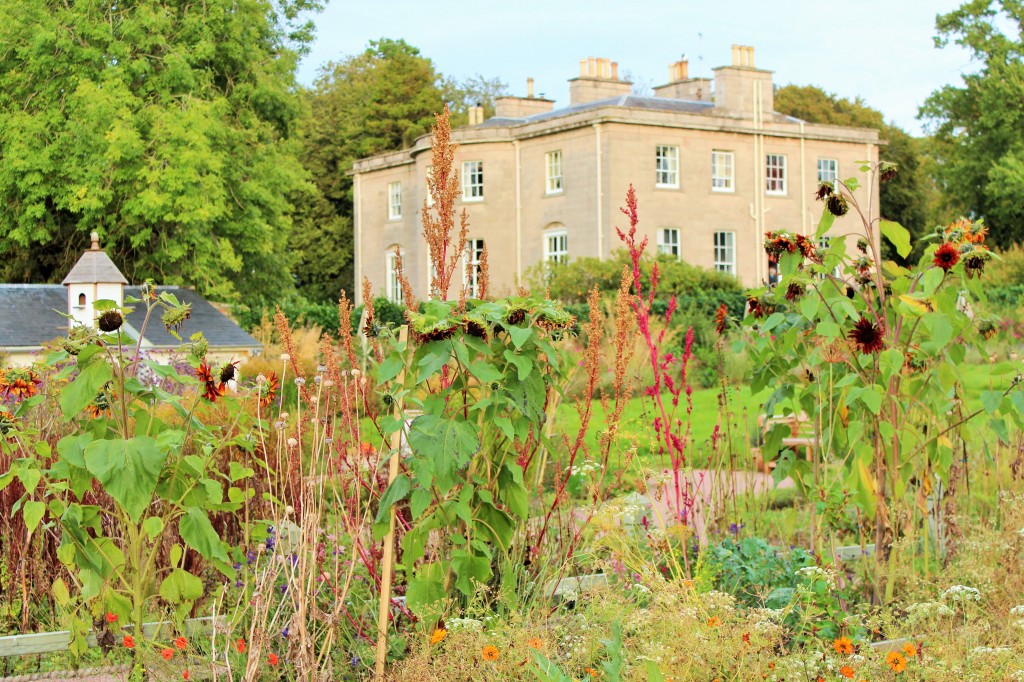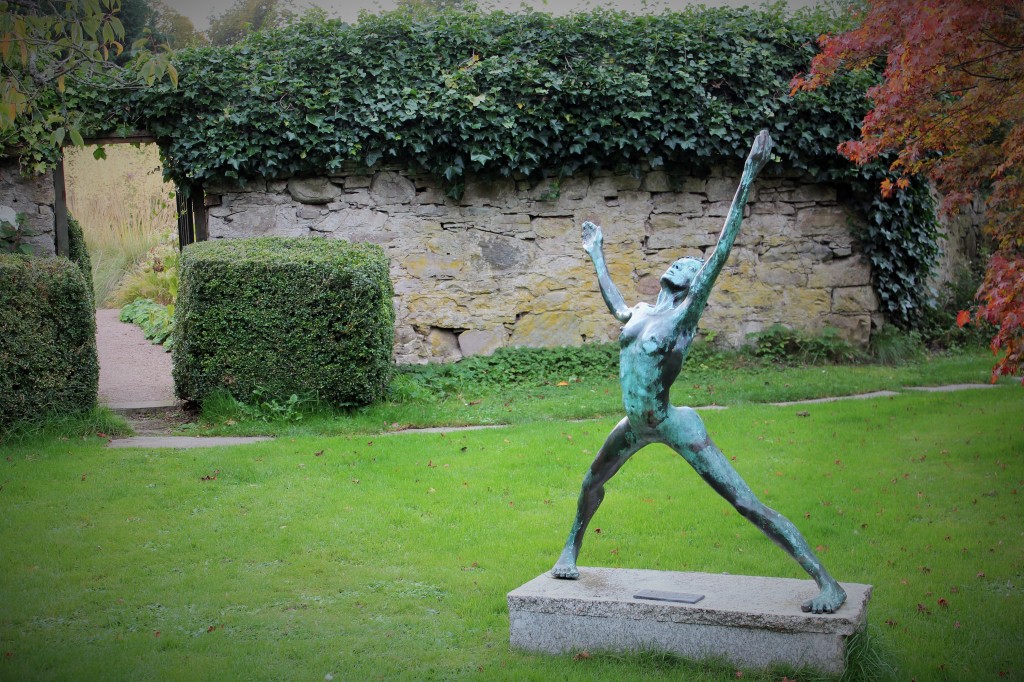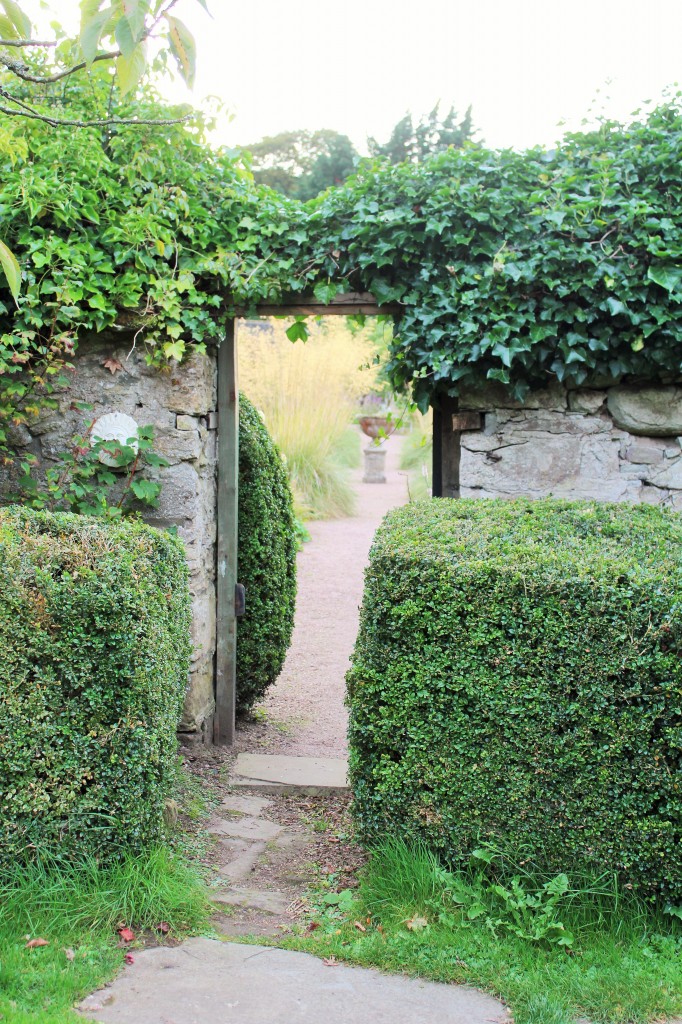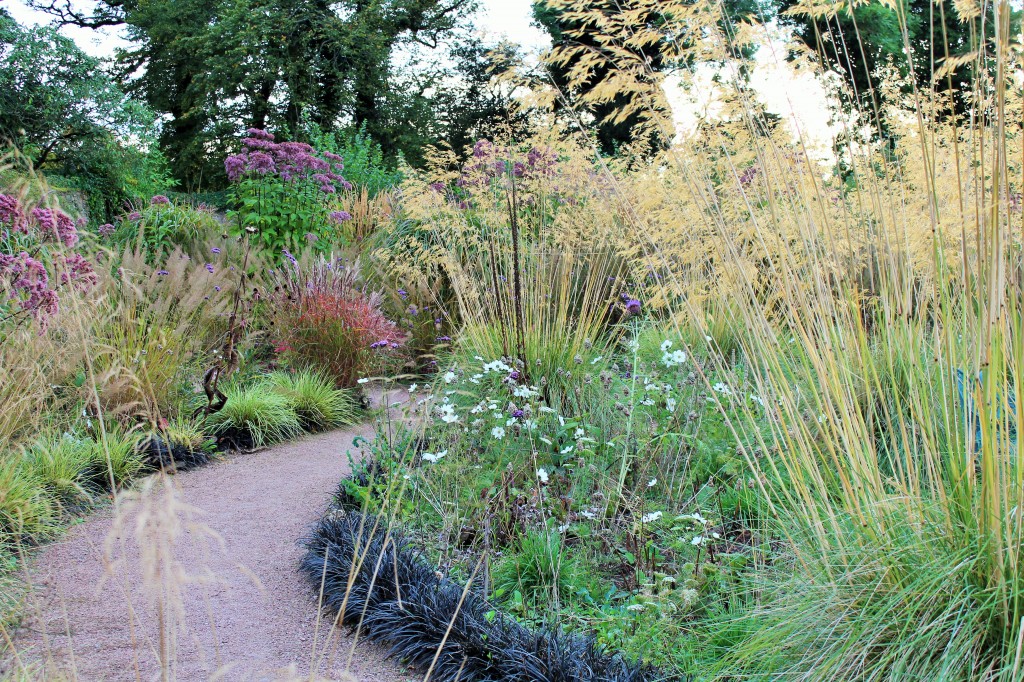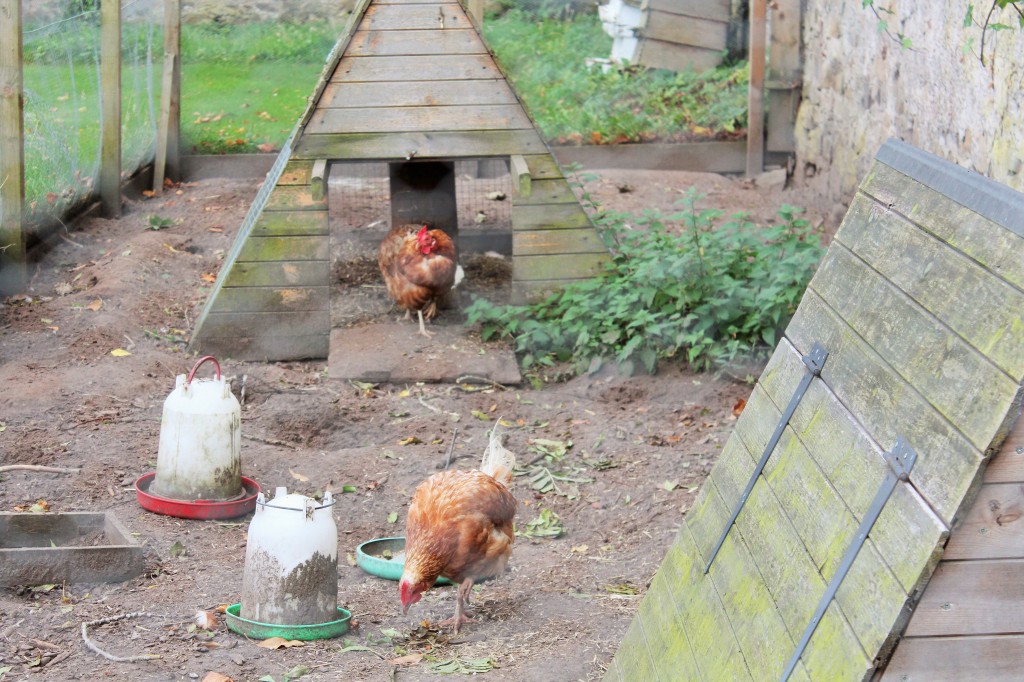 These chickens were really hard to shoot.  Those little buggers have a mind of their own.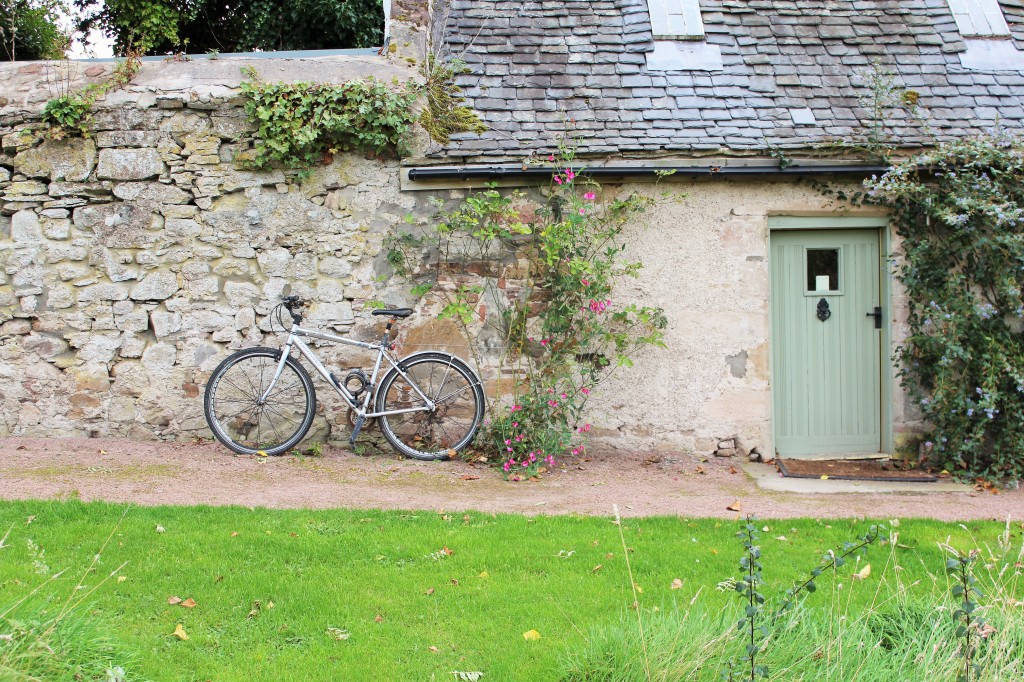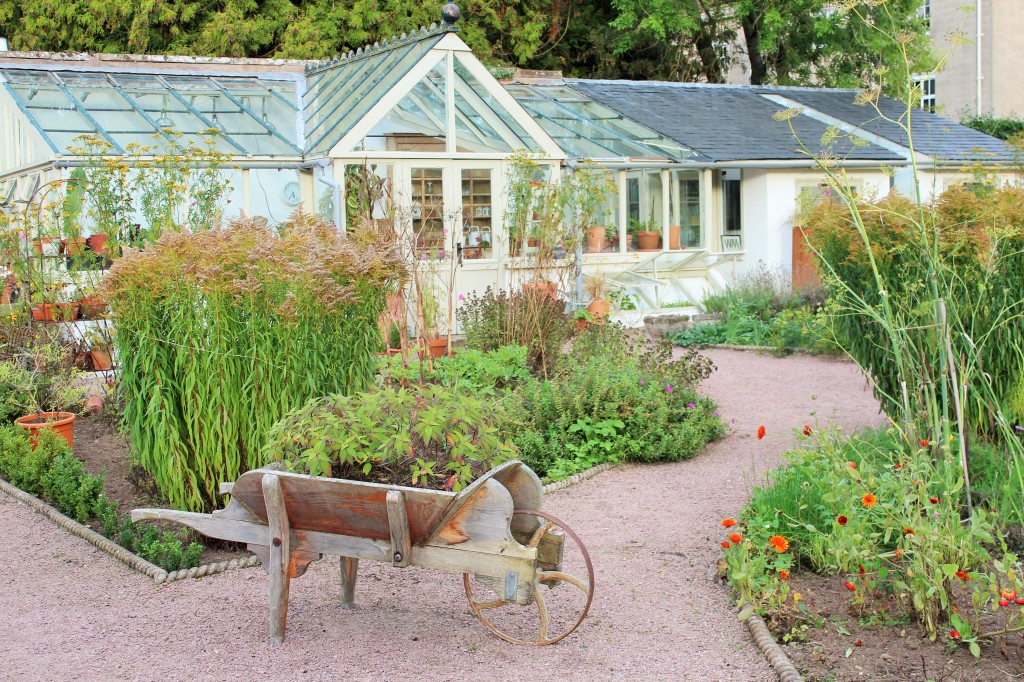 Many of the herbs used in the restaurant are grown in this little greenhouse.  The eggs from the chickens are also served, as is honey from their own bee hives.  I will say from my many trips to Scotland, that farm fresh eggs are much easier to come by than a mani/pedi.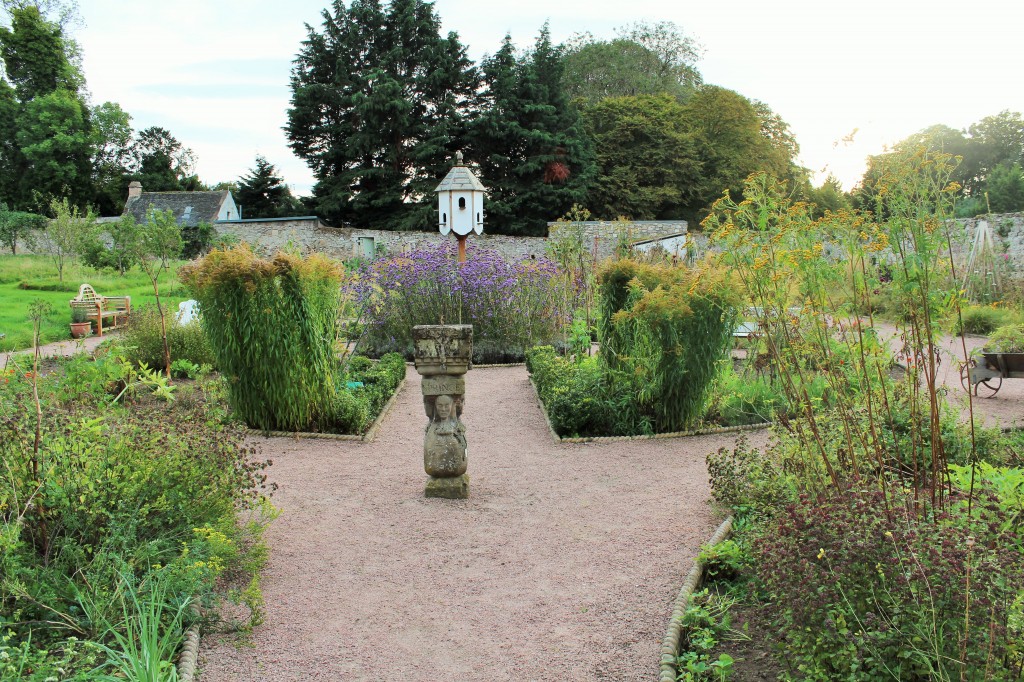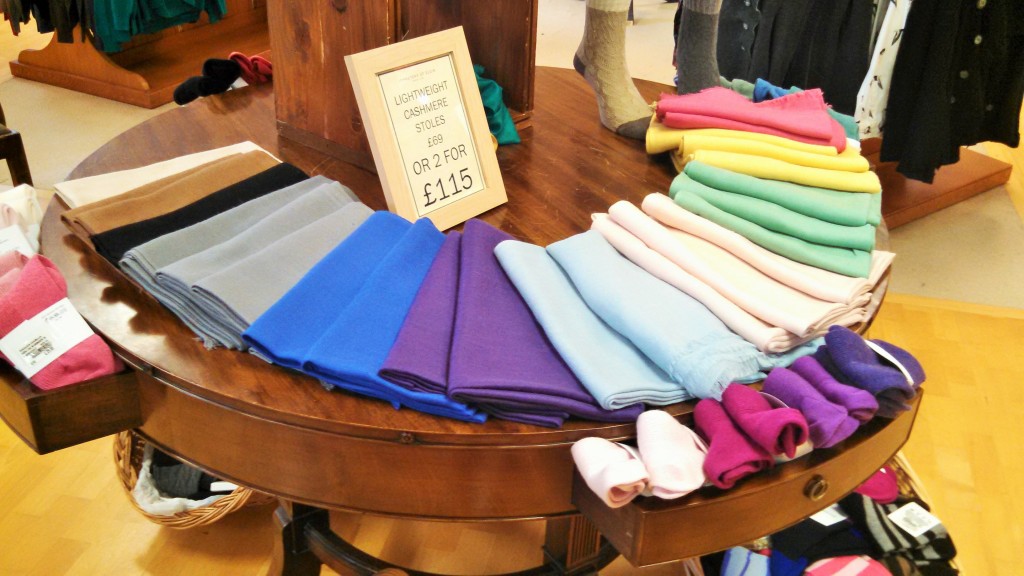 A trip to Johnstons of Elgin is a must.  They have been around since 1797 and make the most gorgeous cashmere at unbeatable prices, if you take it home directly from the outlet.  Stay tuned for my next post to see which one of these beautiful scarfs went home with me.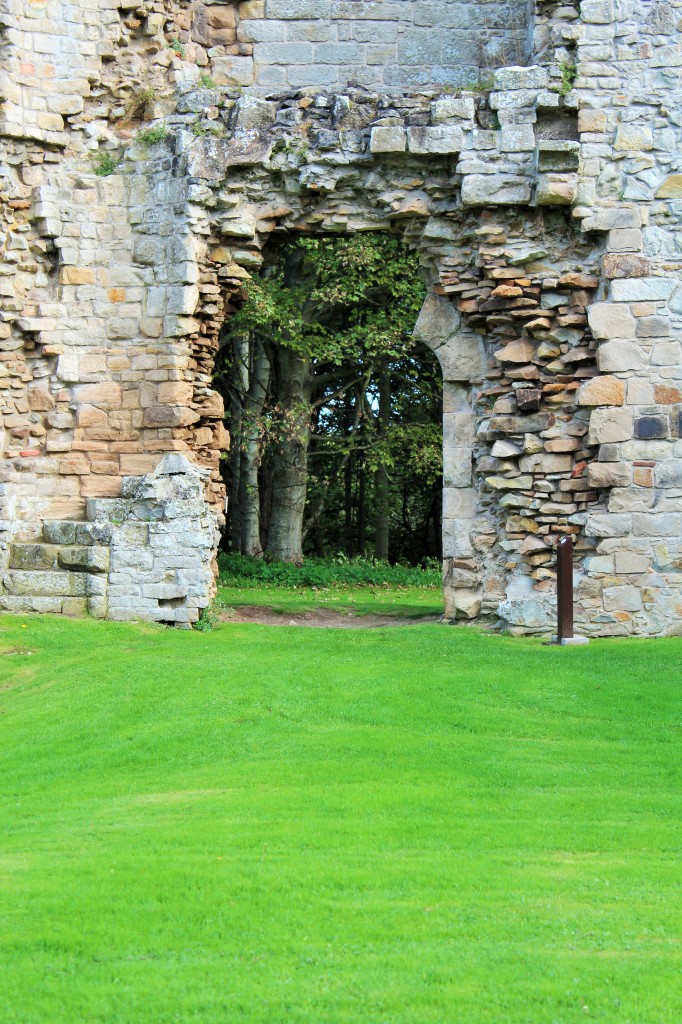 The beautiful ruins of Spynie Palace which was originally commissioned around 1465 and visited by Mary Queen of Scots in 1562.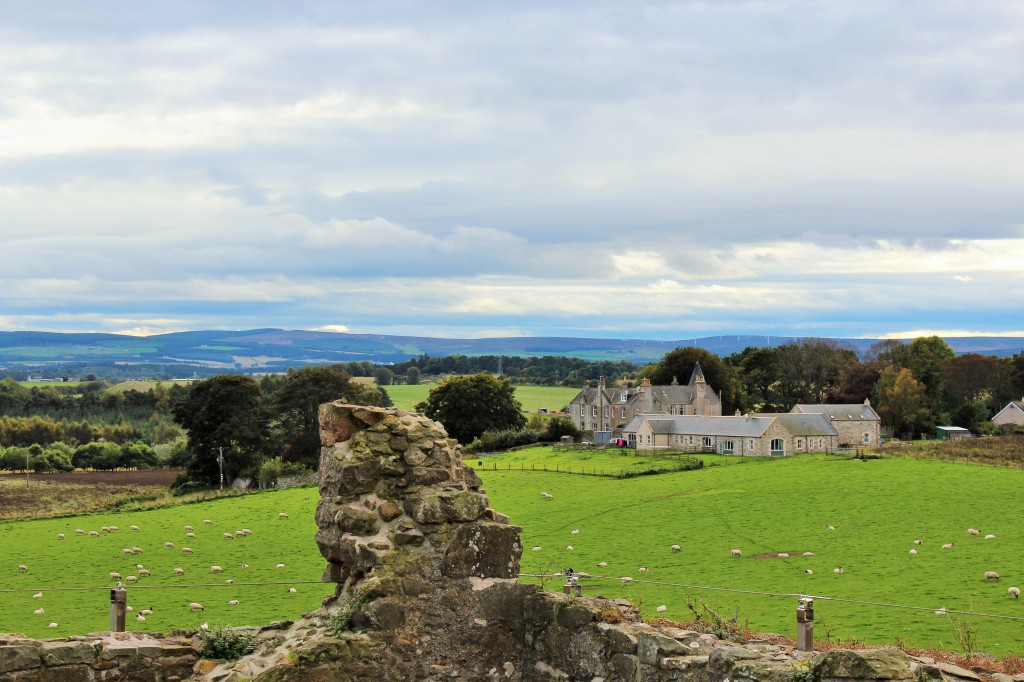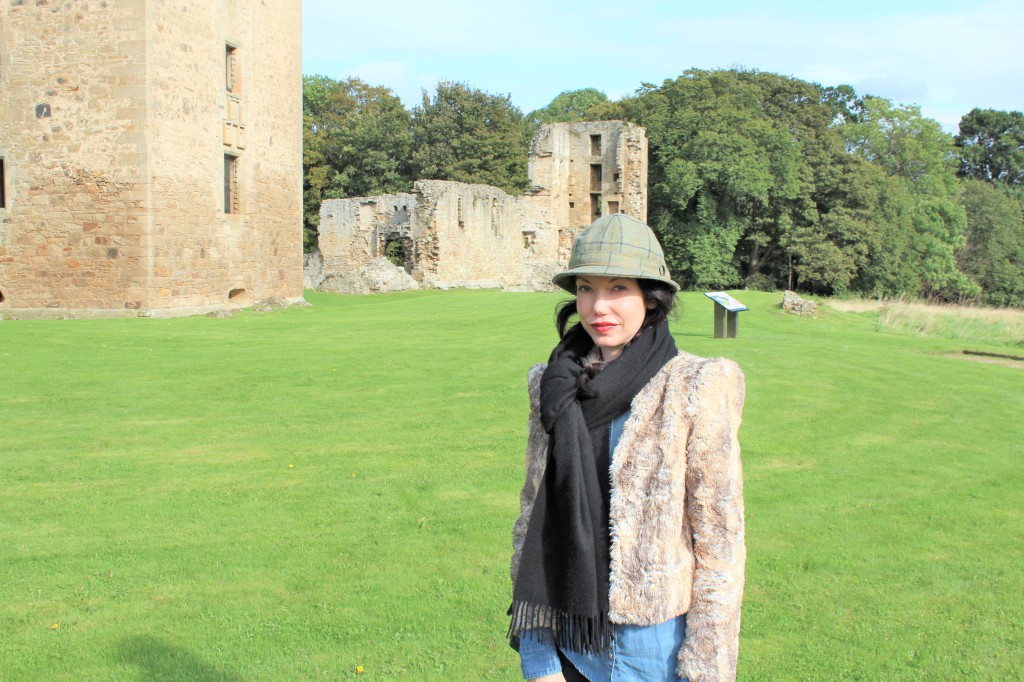 This hat was a discovery in the men's section of Johnstons, and it ended up coming in handy as this day got a bit chilly.  What do you think of this look?  I call it Hobbit-Highlander-Chic.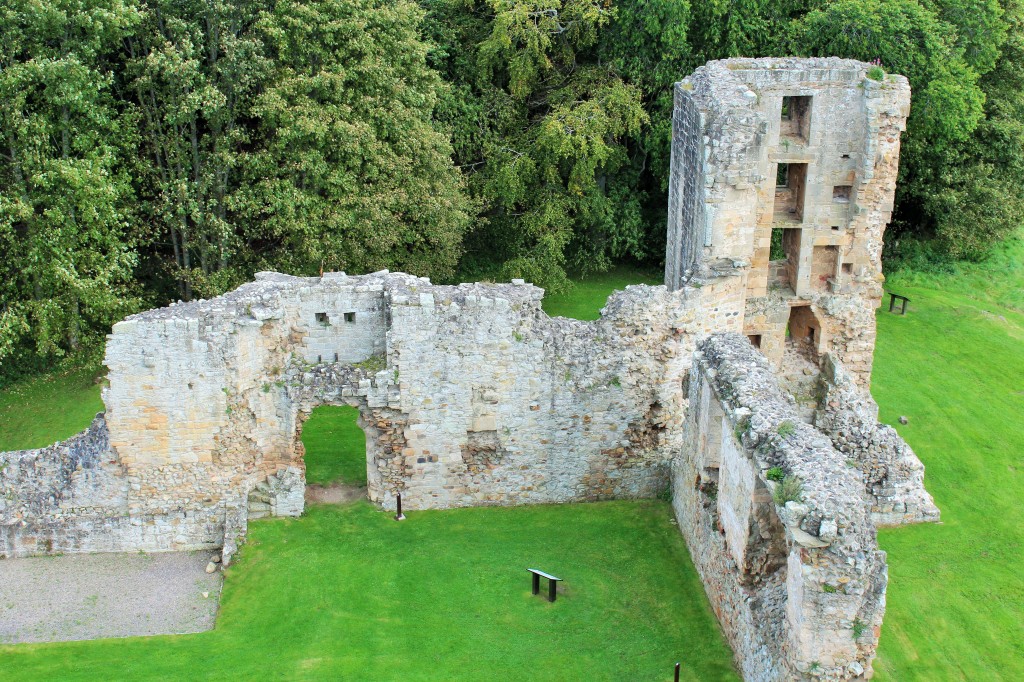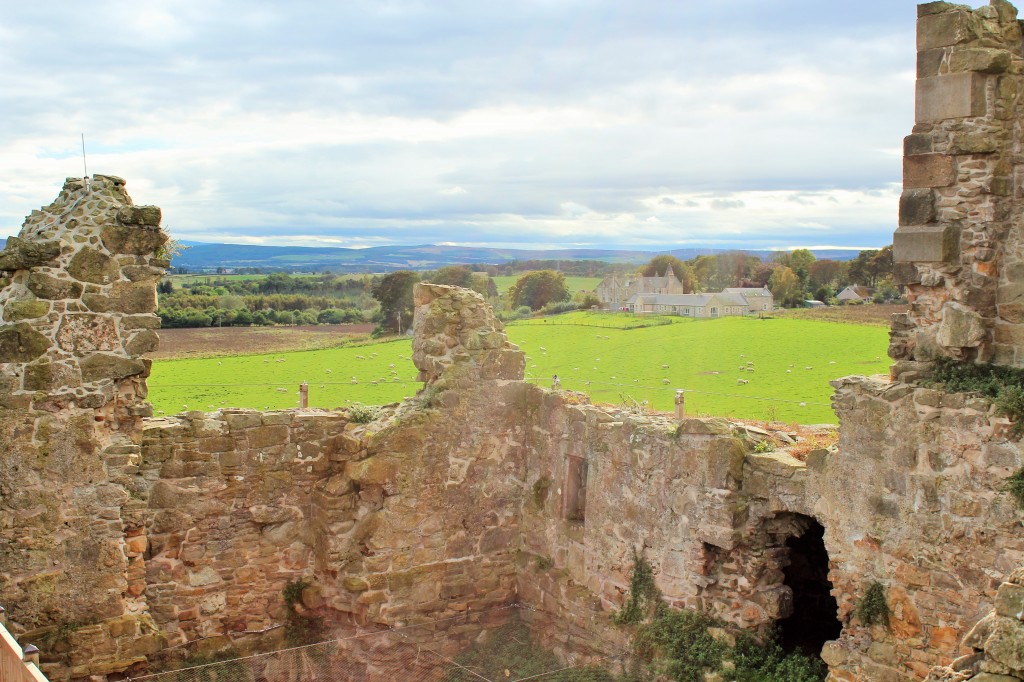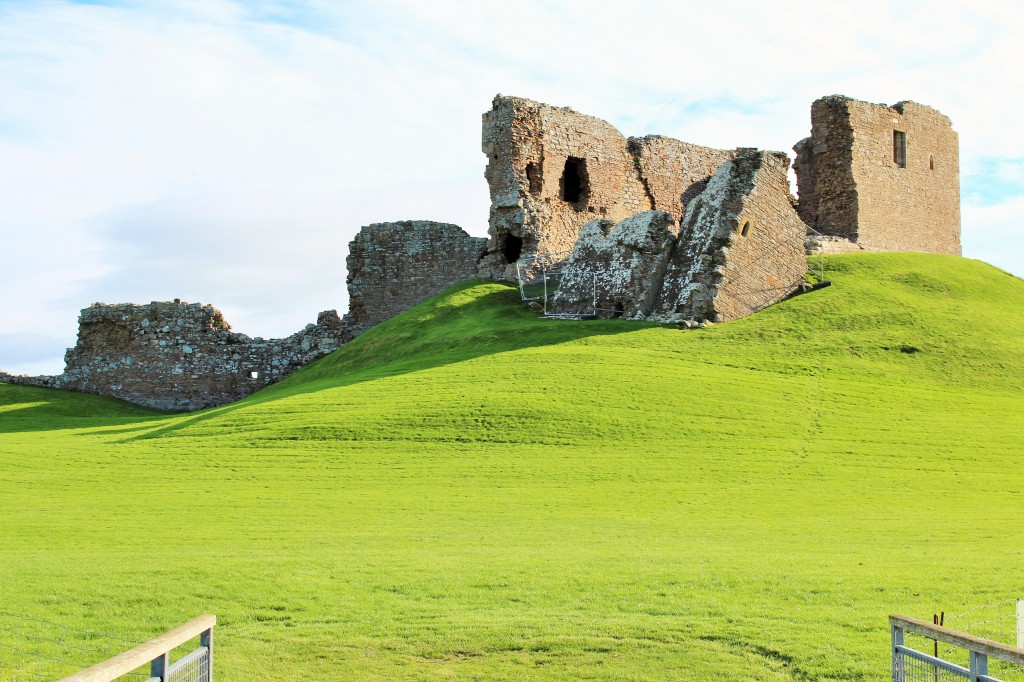 The ruins at Duffus Castle which was built around 1140.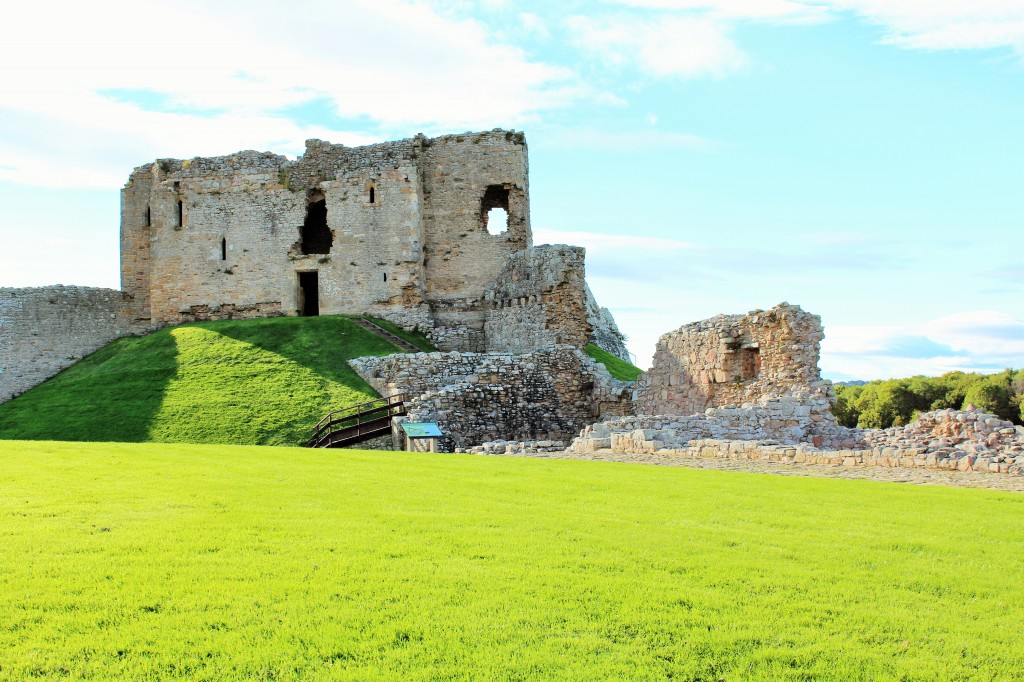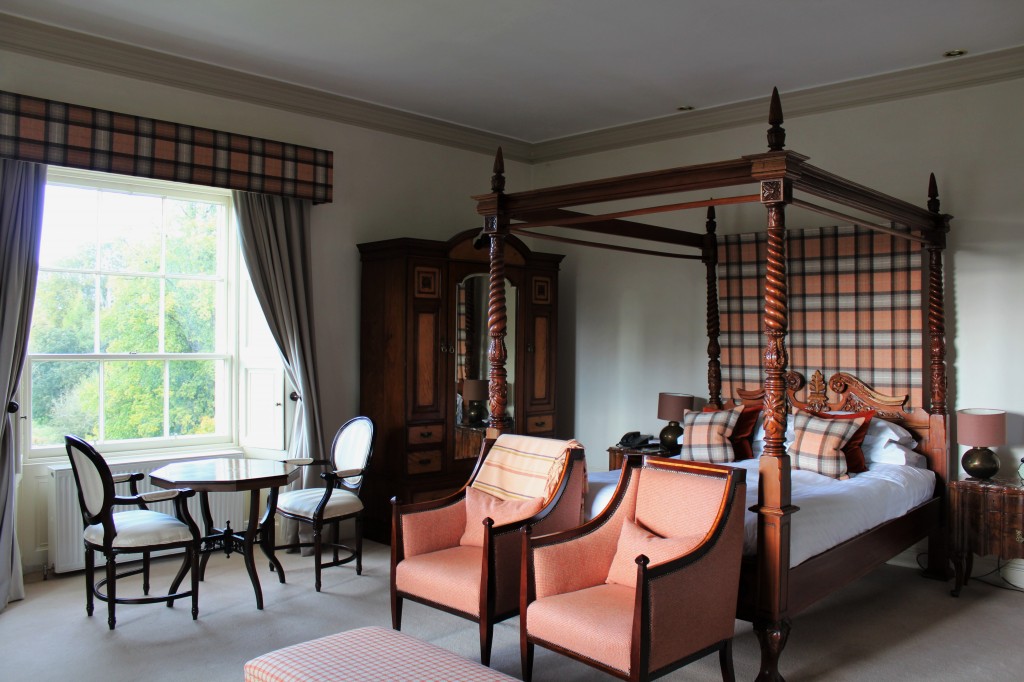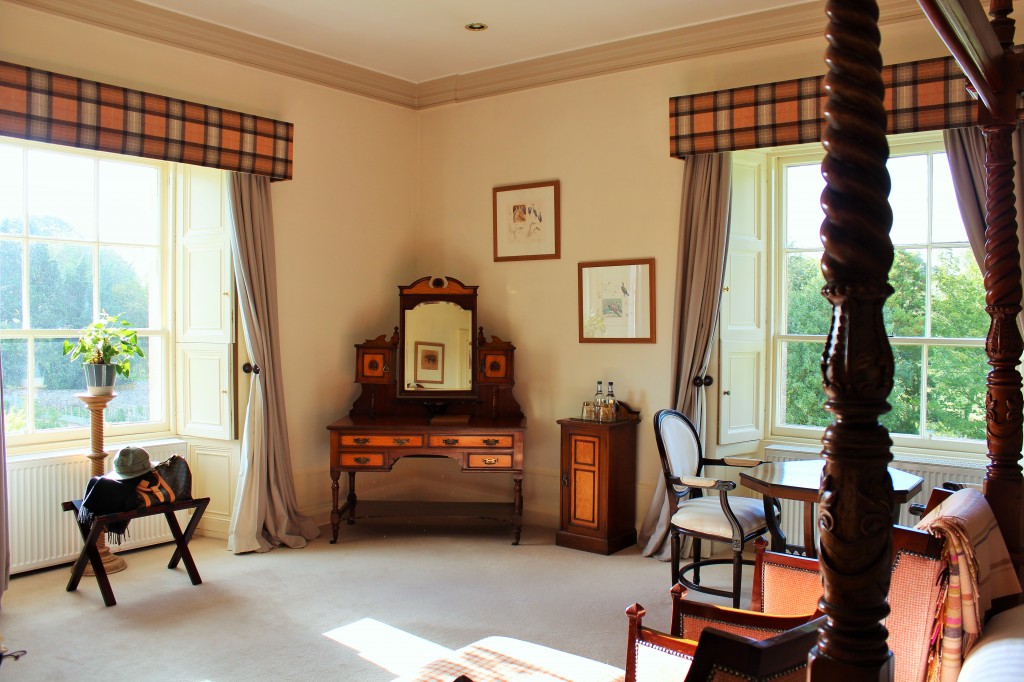 We always stay in Room 4 as it has the most gorgeous view overlooking the garden.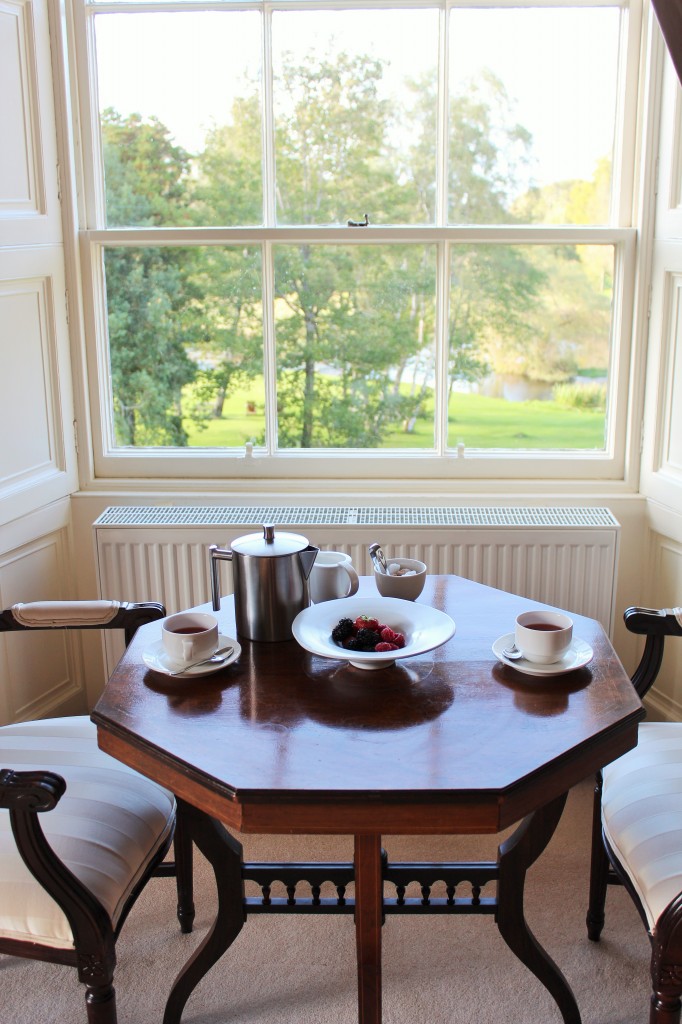 Afternoon tea with coconut milk and berries after a long day of sightseeing.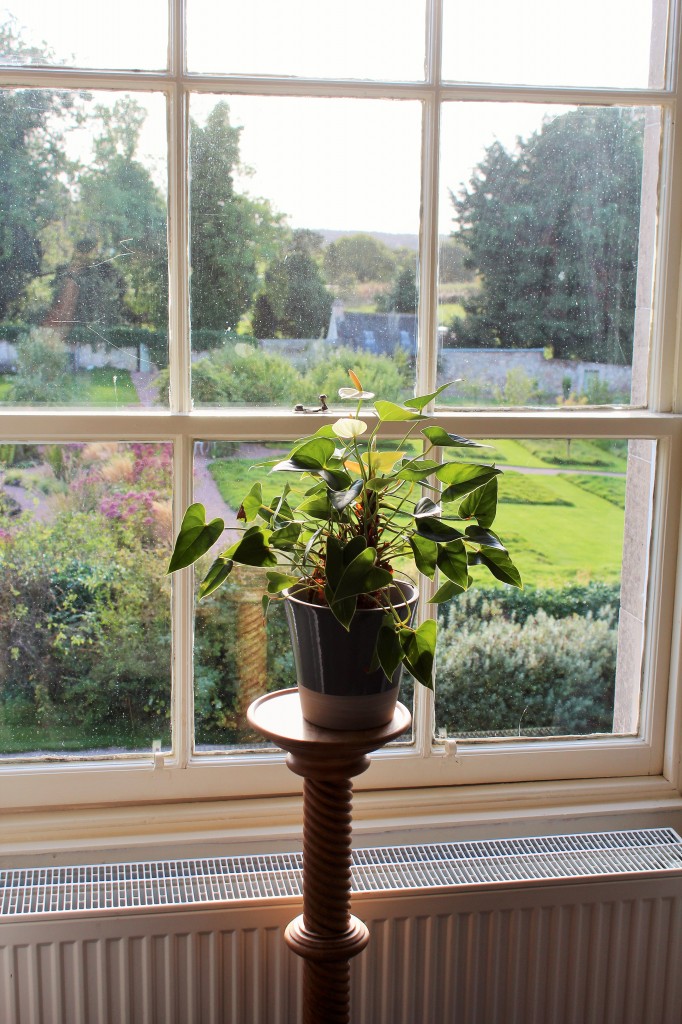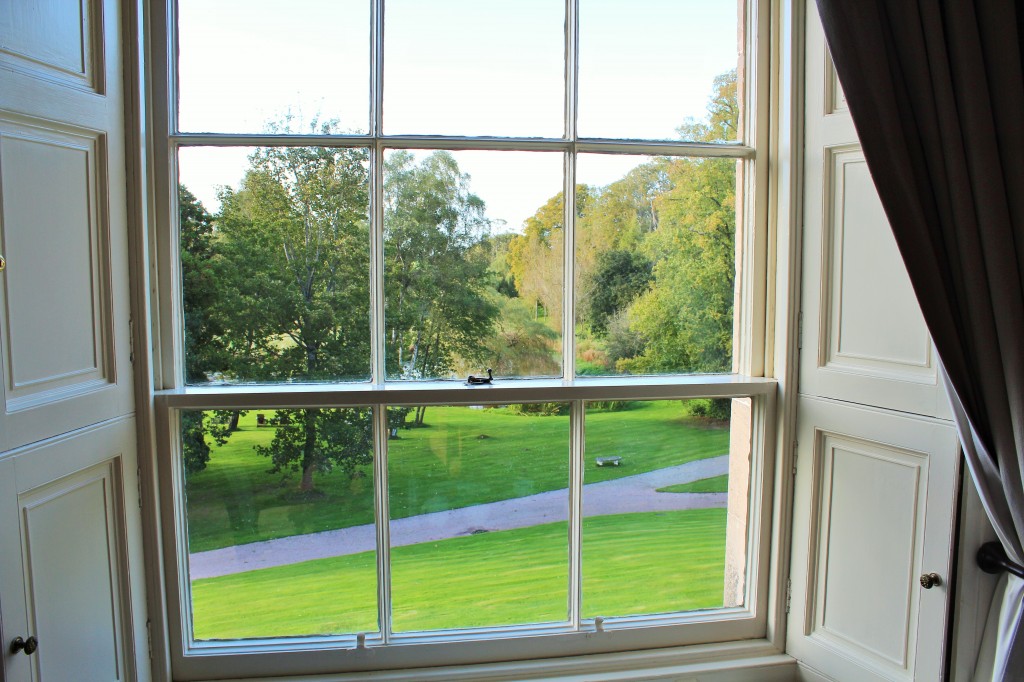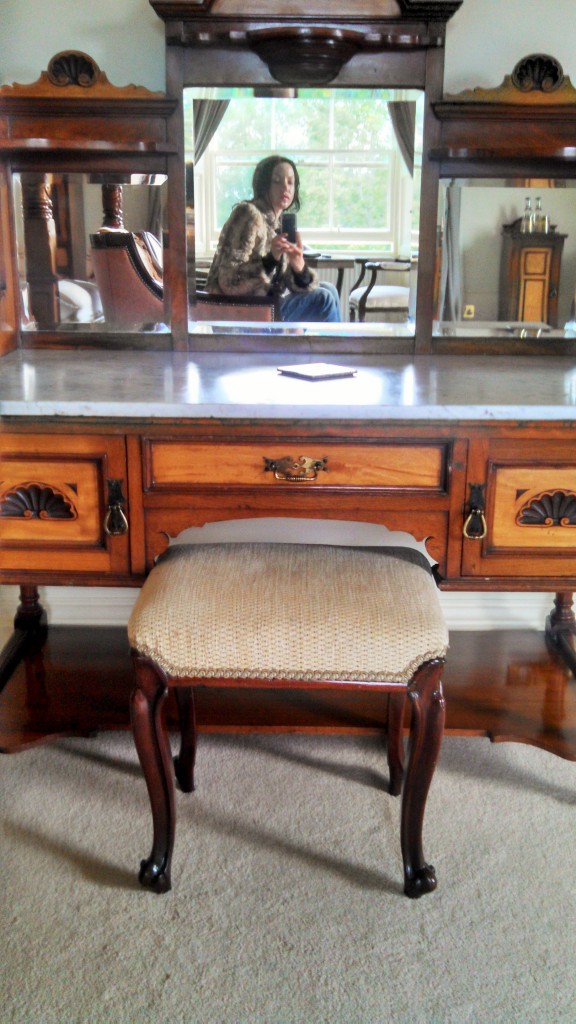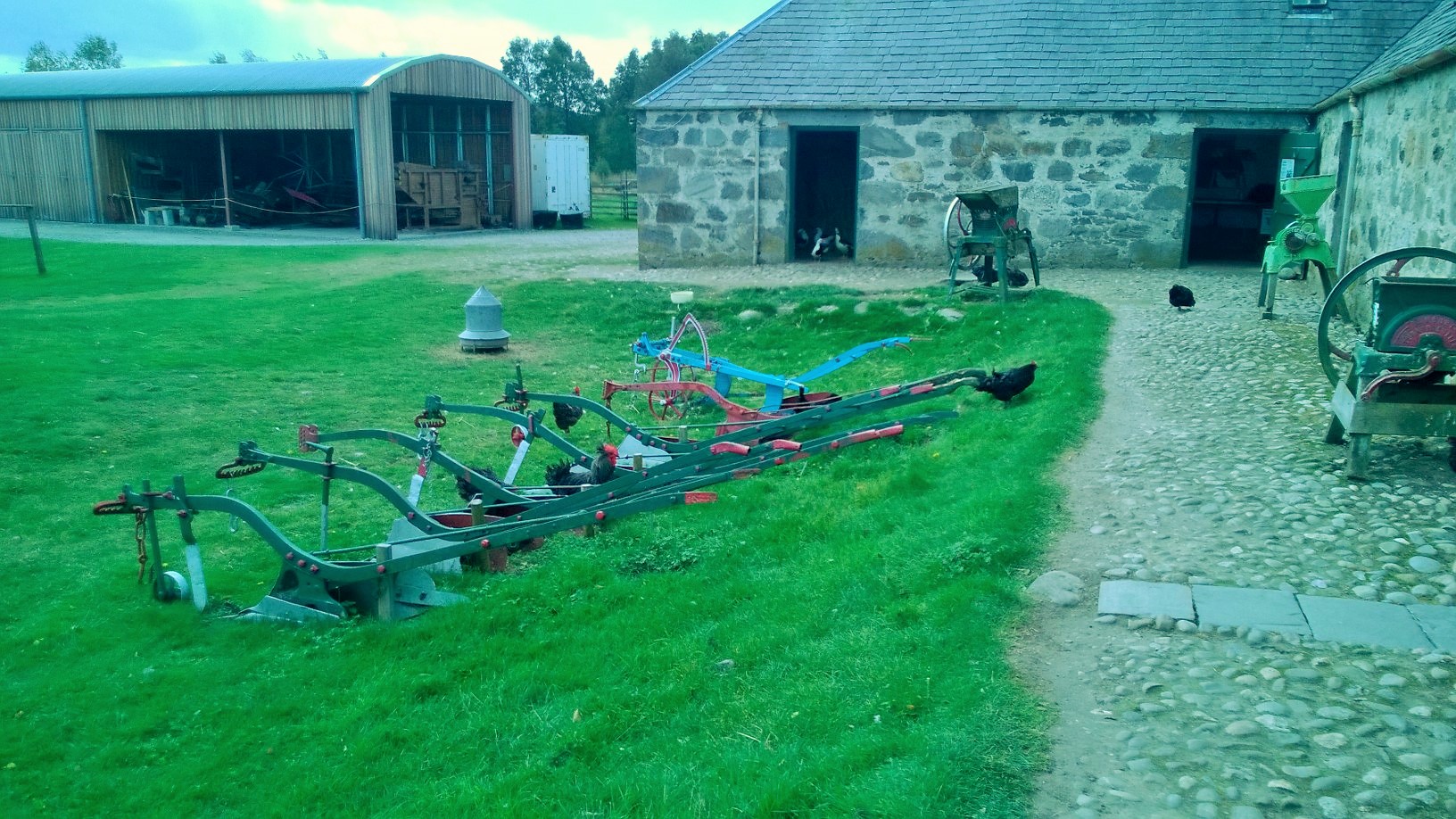 This was my first visit to the Highland Folk Museum, which is really more like a little village.  It includes a working farm, a variety of re-located buildings from the 1930's and a re-construction of an early 1700s Highland township.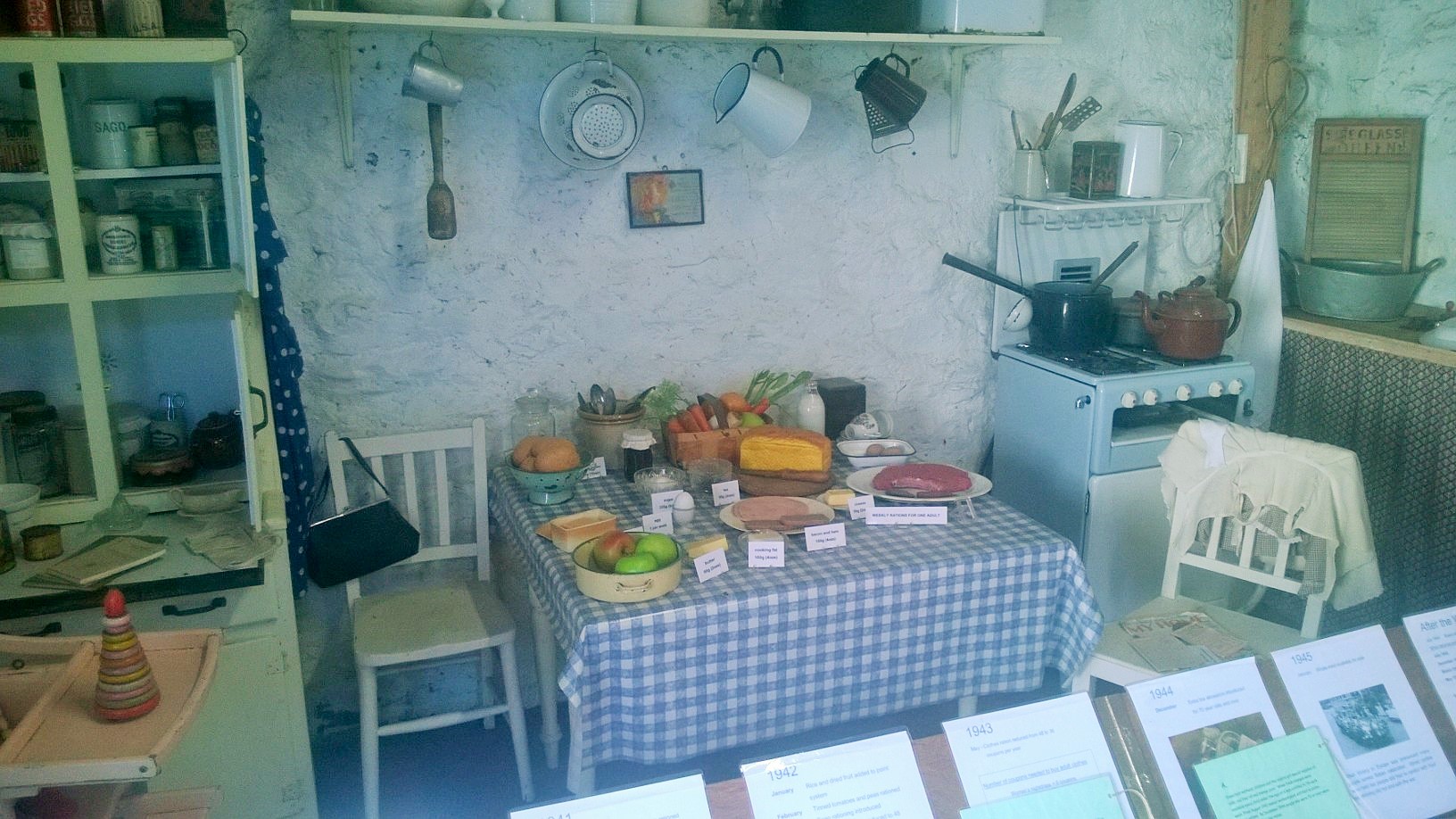 I was particularly fascinated by this replica of a kitchen circa 1940's and the detailed instructions for food rations during World War II.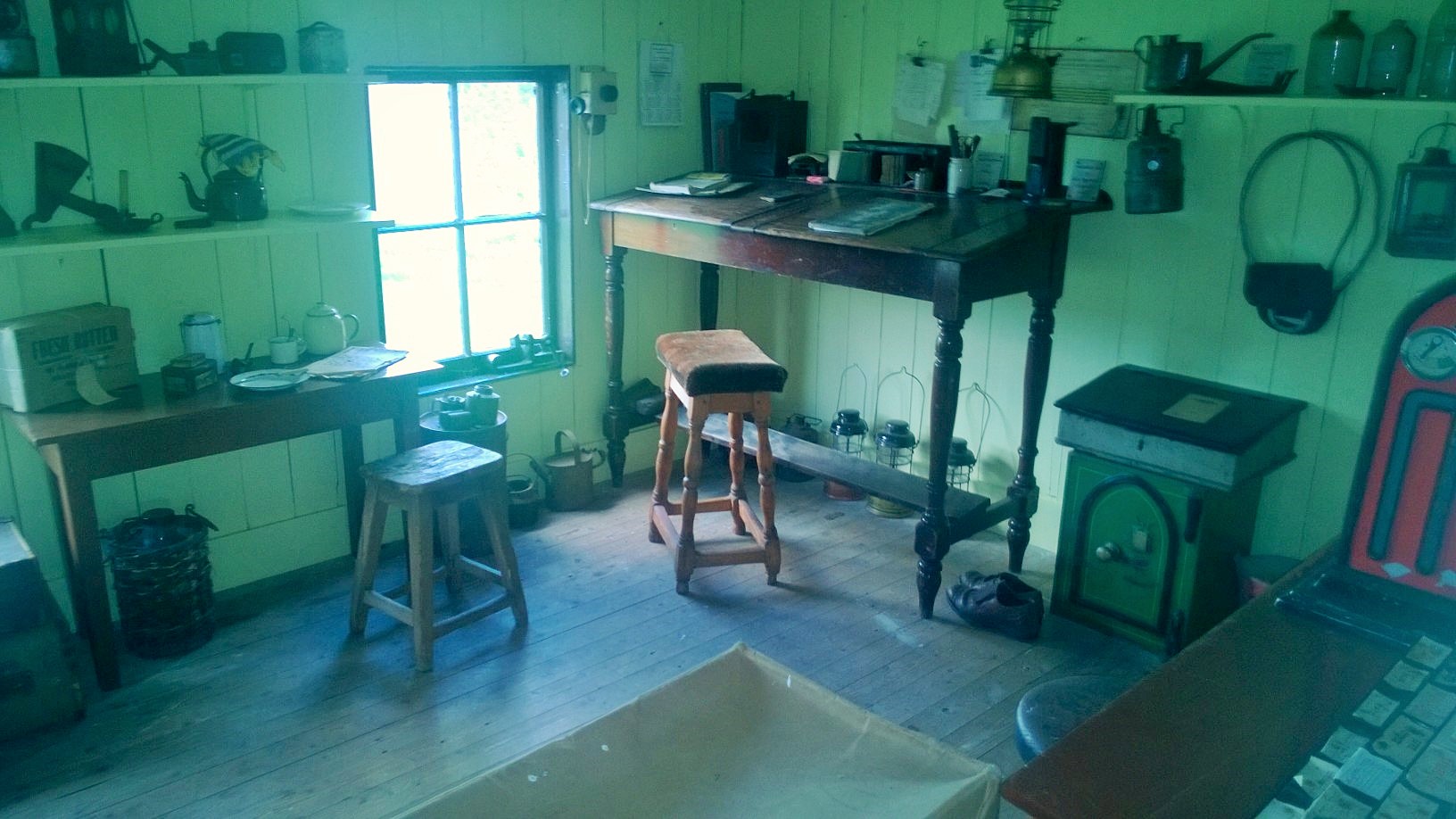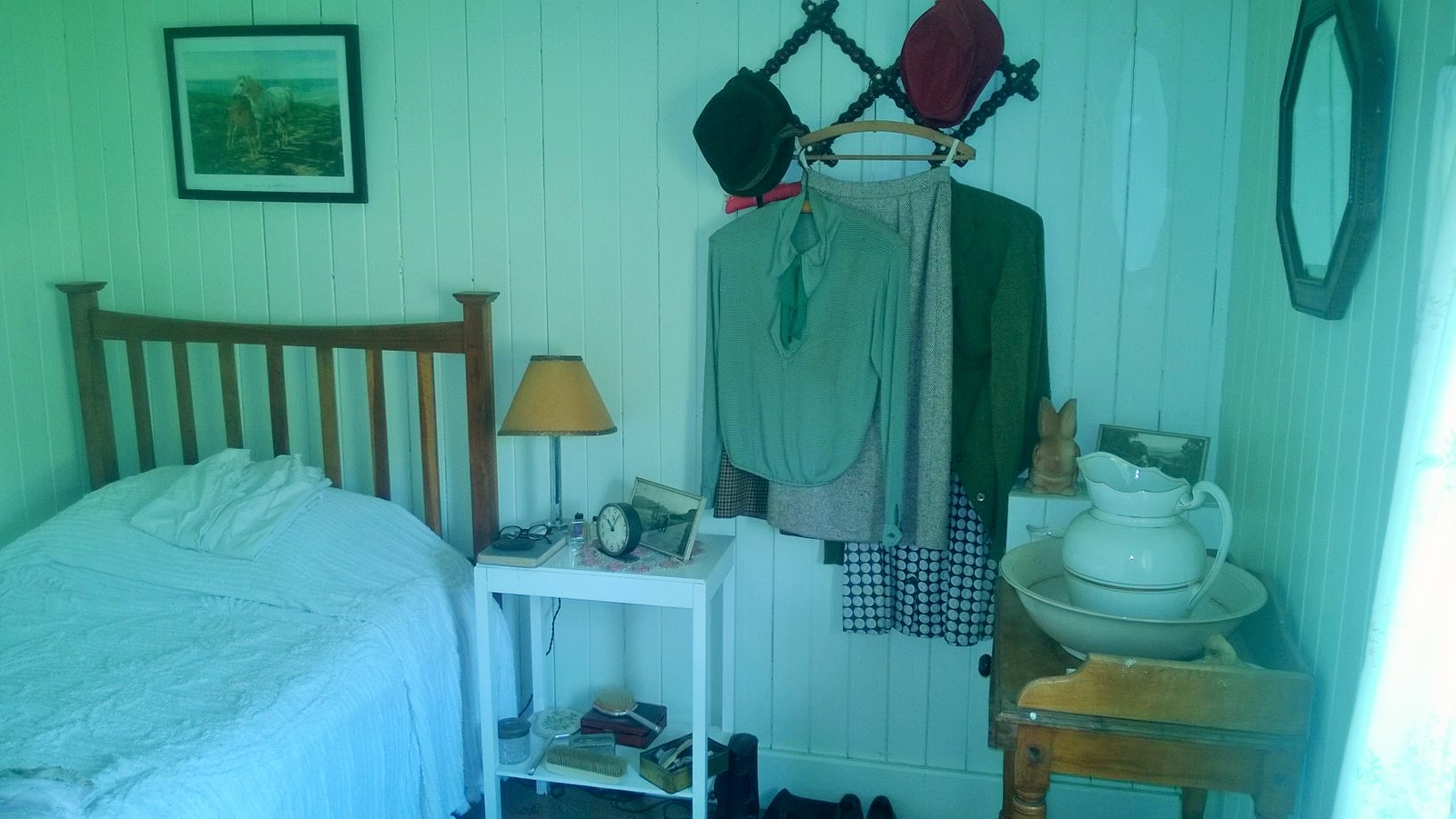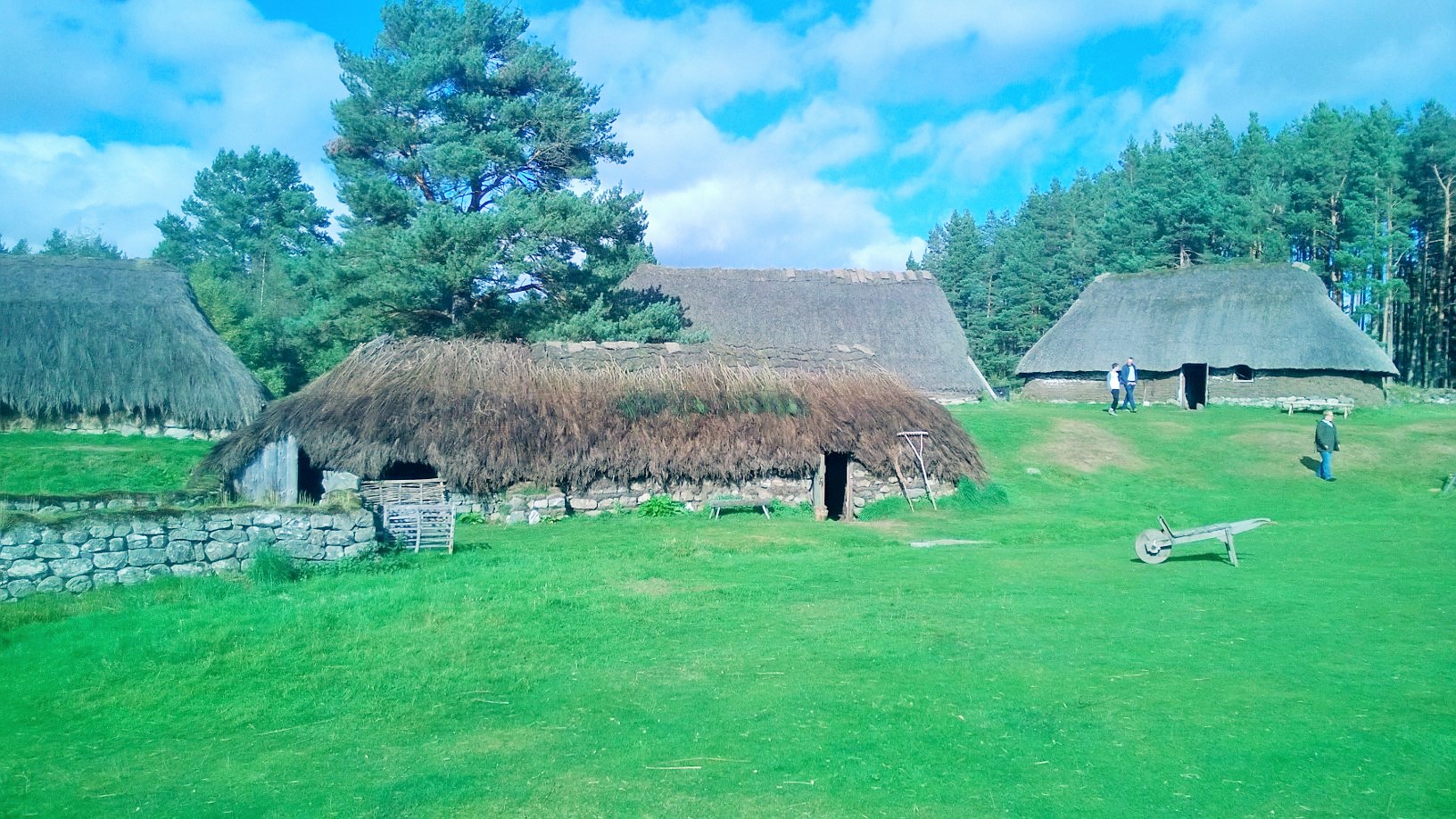 The "Baile Gean" township features costumed guides who are incredibly knowledgeable about the perilous lives of the ancient Highlanders.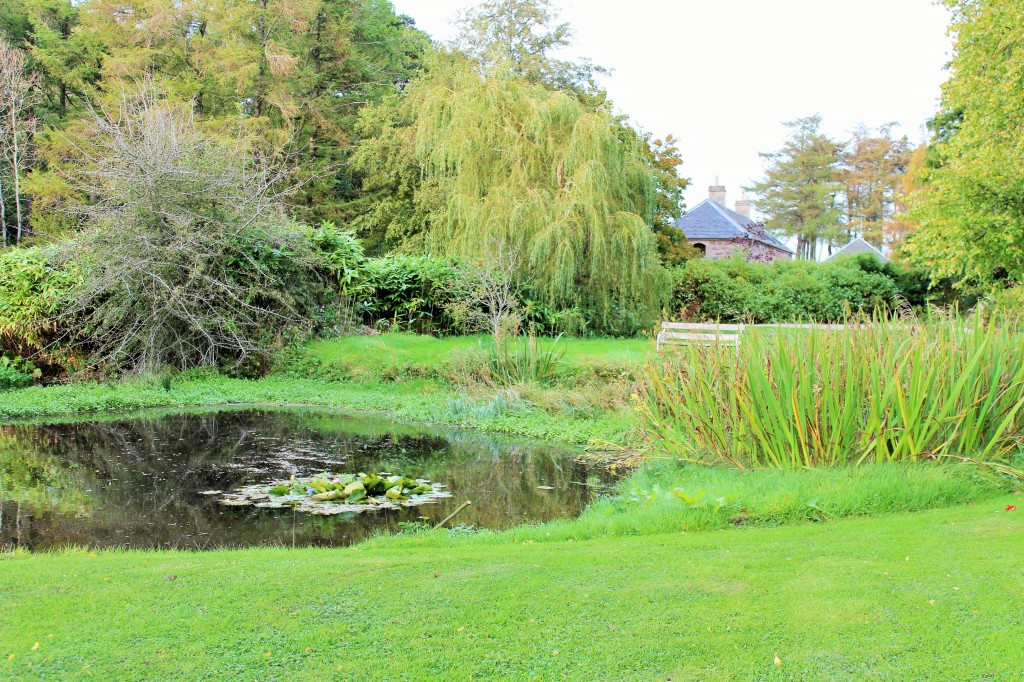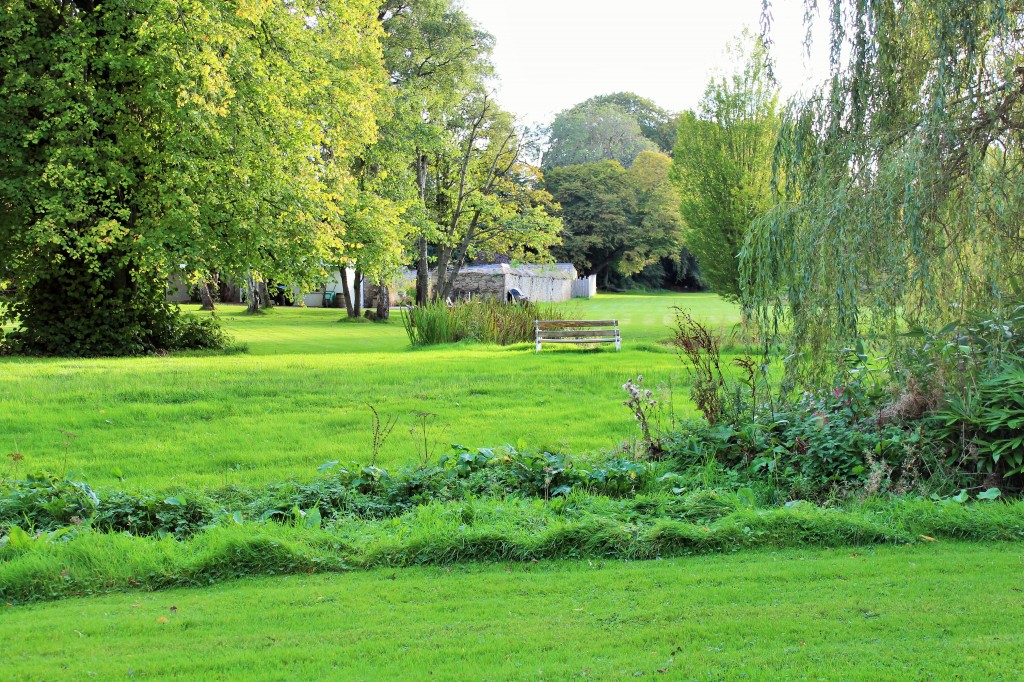 A few more photos of the beautiful grounds of The Boath House.  I took these photos on a lovely walk before dressing for dinner.  The perfect way to work up an appetite!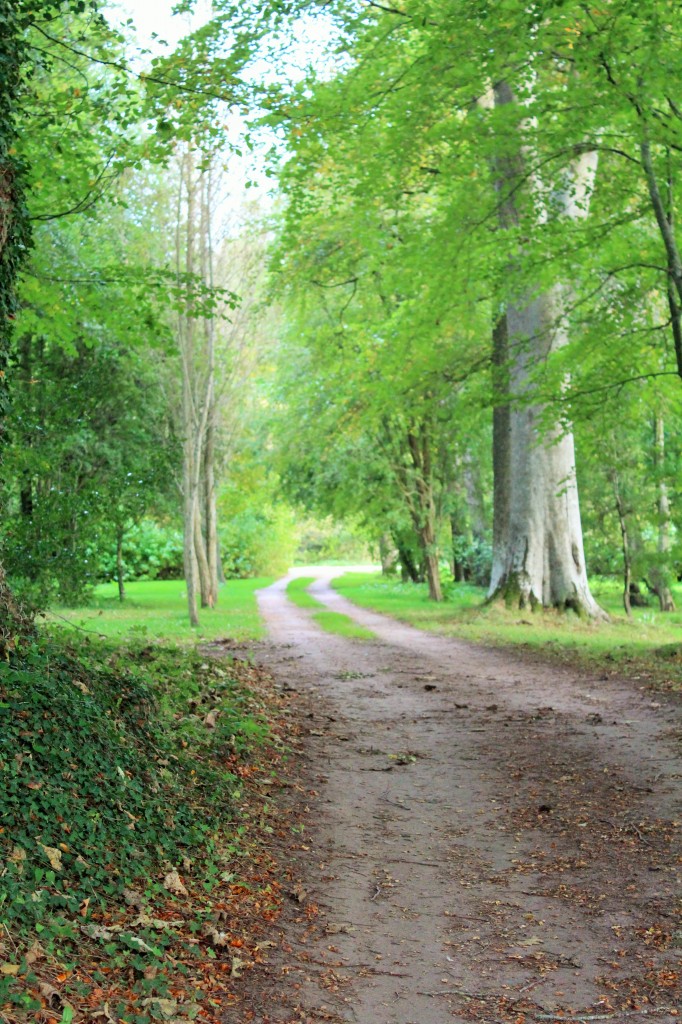 A few other recommended sites I have visited on previous stays at The Boath House:
Dunrobin Castle – Visited for the first time on this trip… stay tuned for photos in an upcoming post.
I would also recommend visiting the numerous antique shops in the area (this one is incredible) and the distilleries for any Scotch lovers.
Thank you so much for stopping by!
xoxo,
Lisa