Happy Thursday!  If you have been reading this blog on a regular basis, you probably already know that I often team up with the talented Swedish photographer Amina Touray, who has also become a dear friend over the past year.  When Amina found out that we had a home theatre, library and bar hidden in our basement, she immediately got inspired to do a shoot.  We visited Shon LeBlanc at Valentino's Costumes last October and picked a 1940's style look, finished off with hair and makeup by Irma Vasquez.  You can see the results of our shoot on this photo which we were very excited to find out was published on Vogue Italia!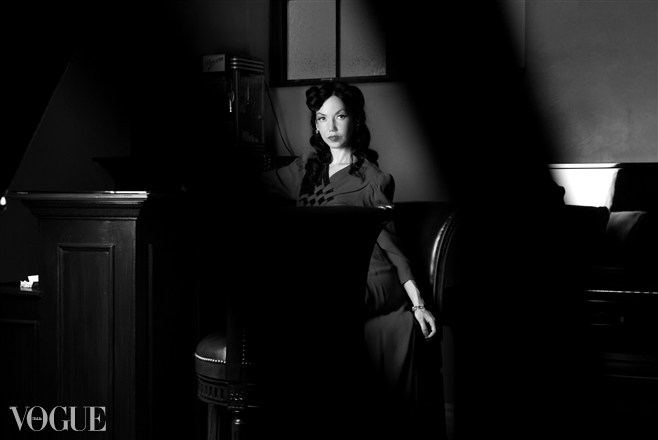 You can view additional photos by Amina on Vogue Italia here and here.
Wardrobe:  Shon LeBlanc, Valentino's Costumes.  Hair and Makeup: Irma Vasquez.  Bar design: Joel Daavid.  Scenic Artist: Marine Walton.
Styling and Photography by Amina Touray.
Thank you so much for stopping by!
xoxo,
Lisa