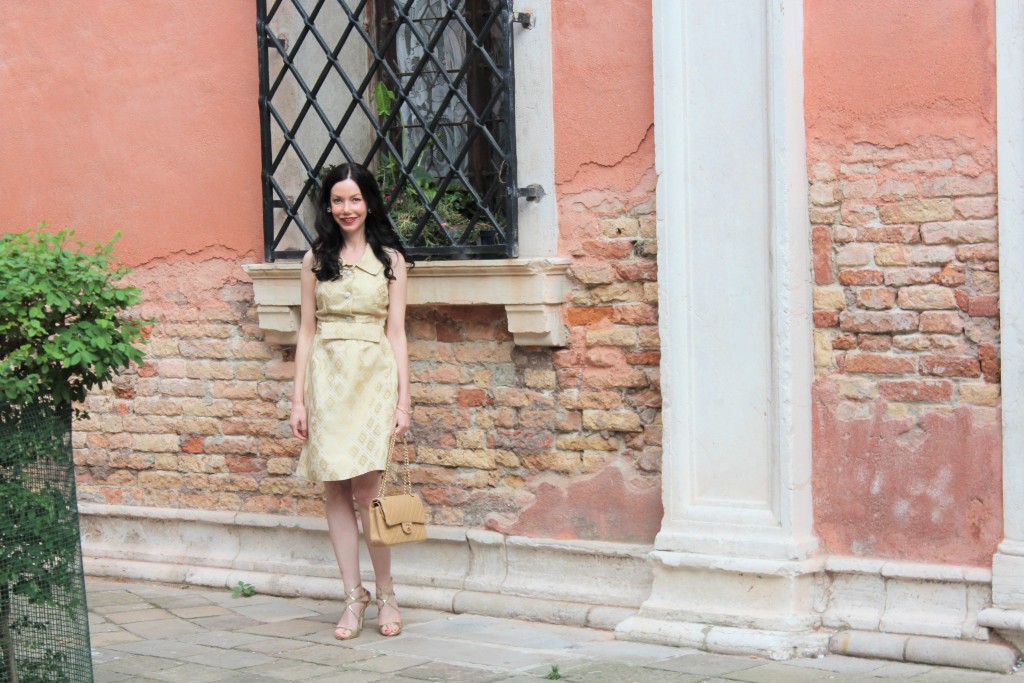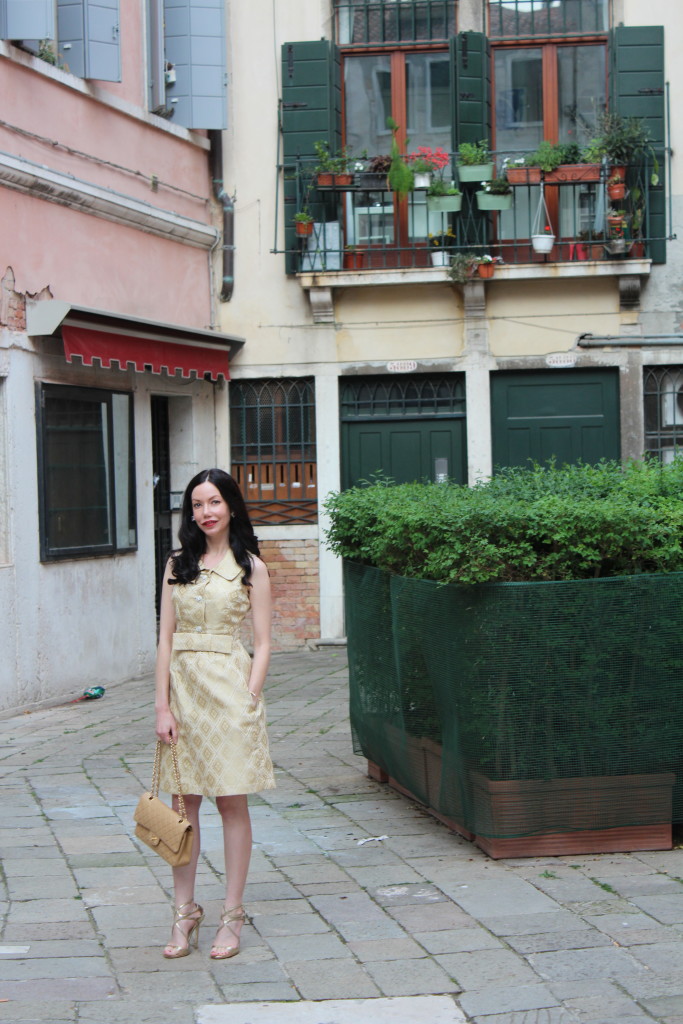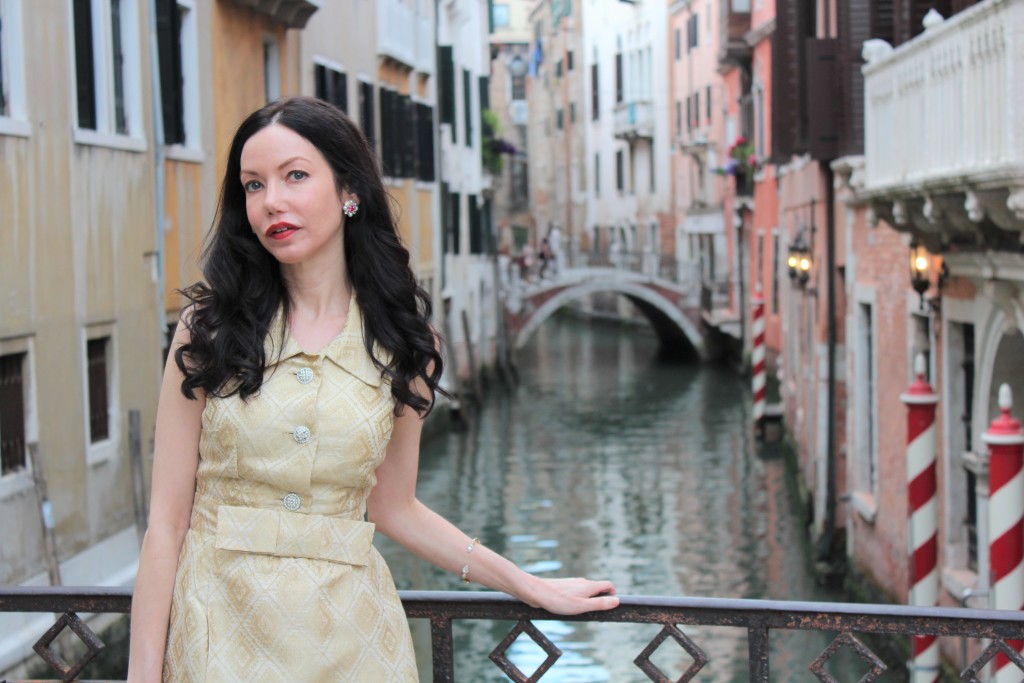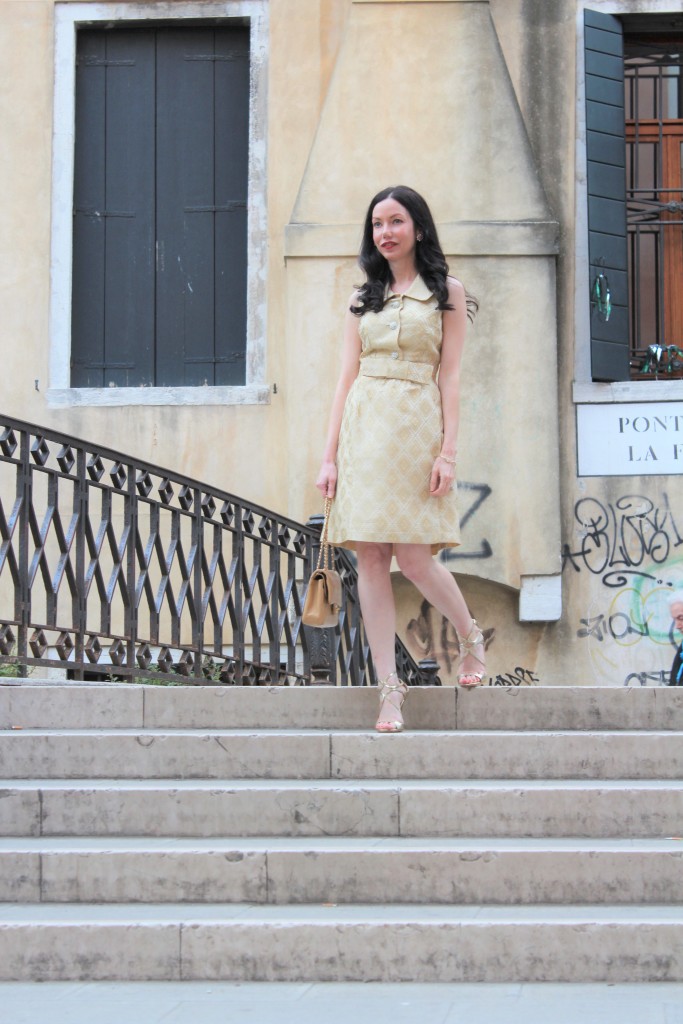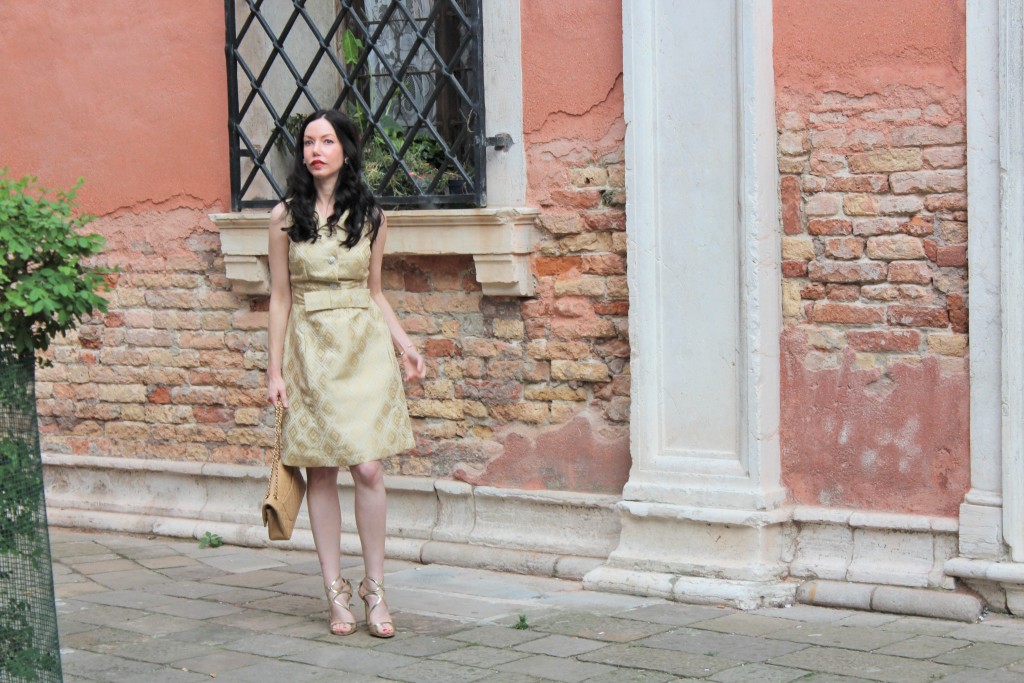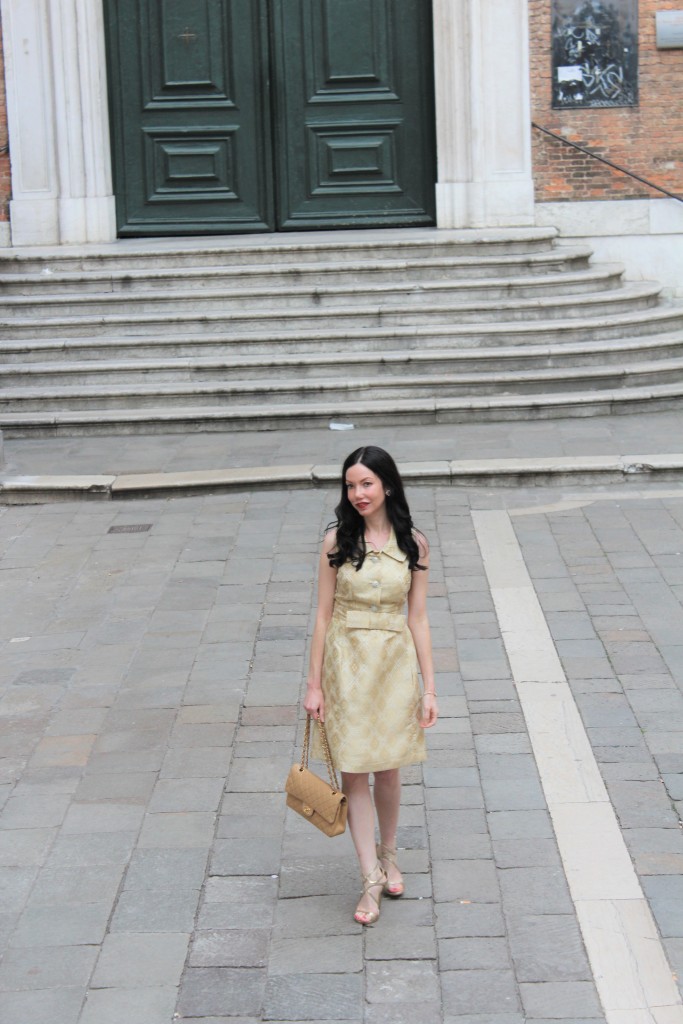 Happy Thursday! How is your week going so far?
This is one of my last looks from Italy. We shot these photos on our way to our Anniversary dinner in Venice where every street is more picturesque than the next. I have had this gorgeous jacquard dress for years and have worn it quite a lot so I can't believe it's finally making it's debut on the blog. It has a vintage feel although I bought it new from Anthropologie. I styled it with my gold Jimmy Choo's and Chanel bag which are the perfect staples as they seem to look good with almost everything.
Photos taken by Mr. Pretty Little Shopper.
Thank you so much for stopping by!
xoxo,
Lisa