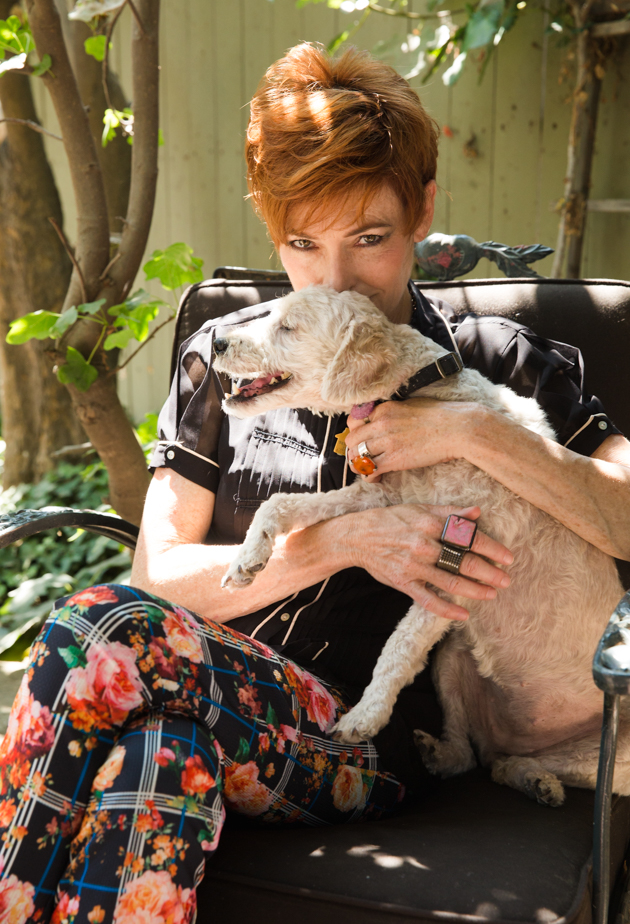 If you've been reading this blog on a regular basis, you probably know that I recently had the opportunity to work with the gorgeous and talented Carolyn Hennesy. Carolyn is an Emmy nominated actress for her portrayal of Diane Miller on General Hospital. You may also recognize her from True Blood, Cougar Town and Jessie. Mo and I caught up with Carolyn at her restful and chic home to meet her furry family and find out more about her work as an animal rights advocate.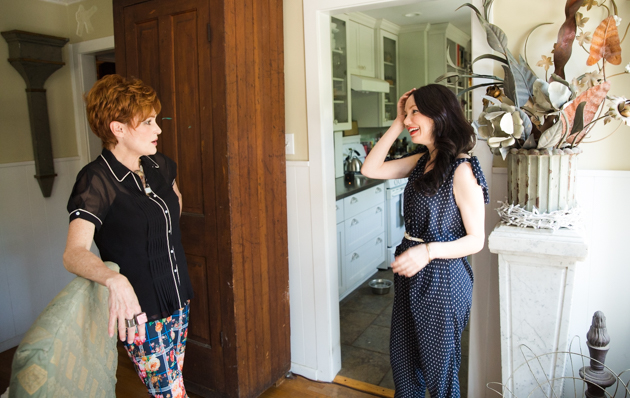 Pretty Little Shoppers: You grew up in Los Angeles… did you always want to be an actress?
Carolyn Hennesy: Absolutely…from the time I was 4 and walked onto my first soundstage. I was the quintessential "studio brat;" father was an Oscar winning production designer and I think the first set I ever encountered was the "heart" from Fantastic Voyage. Actually, I am truly the only person I know…personally…who's rehearsed her Academy Award acceptance speech holding an Oscar. There was a brief and tragic flirtation with gymnastics, but after I fractured my ankle walking off a balance beam in front of singing icon, Ricky Nelson, I thought "there has to be an easier way to make it in this world."   Turns out, it was acting.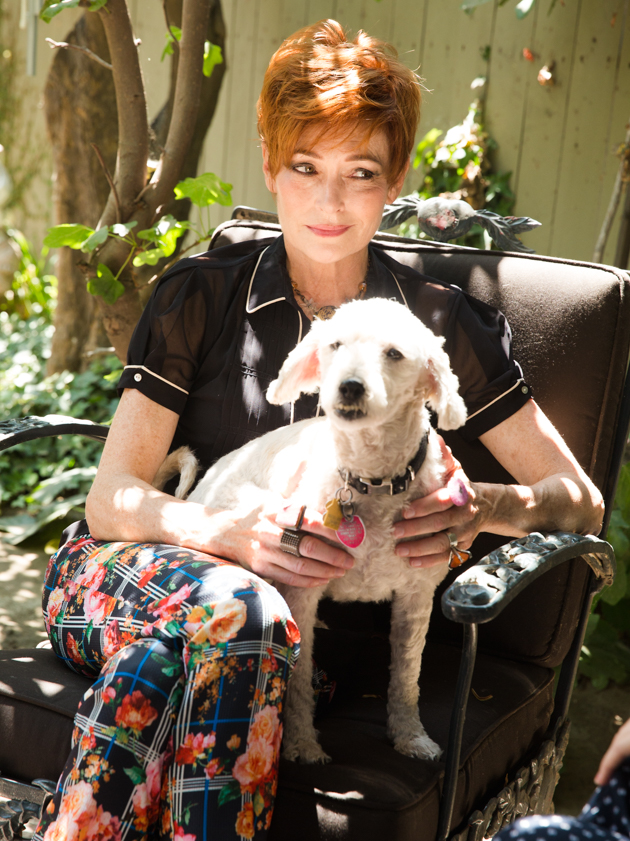 PLS: What was your first professional job in the industry?
CH: Lord, it was so long ago…but it was either a two day stint on "General Hospital" as a photographers assistant (with the worst name ever in soaps: Dora) during Laura Spencer's "Miss Star Eyes" campaign or a Bonnie Franklin MOW (remember those?) entitled "Your Place or Mine?" playing "the woman at the next table who gives the time."
PLS: You've performed on television, film and stage. Which do you prefer?
CH: They're incomparable. Each has it's own merits and drawbacks. Onstage, the audience is (hopefully) right there with you, in the palm of your hand…but it's a nightly one-take kinda deal (although some of the most exquisite and excruciating moments for actors and audience alike come when things go horribly wrong.) In front of the camera, you're allowed the luxury of getting it wrong and being able to do it over…and the luxury of subtlety and going very "deep." But the connection to the audience is gone…except for the crew; and they can be your best and worst critics, because they've pretty much seen it all. They're great barometers.
PLS: What is your favorite role that you've played? Do you have a dream role you'd love to play in the future?
CH: I have the great good fortune of being able to say that almost every role I've played thus far has been dreamy, but if forced to choose I'd have to say Barb from "Cougar Town." The freedom I was given for that role and the gold standard writing for the character made it a sublime experience.
In the future…believe it or not, I would love to play something along the lines of Elizabeth Barrett Browning in"The Barrett's of Wimpole Street" or Mary Haines in "The Women." Vulnerable, demure, extremely ladylike yet ultra female. Not harsh, not arch…not the uber-bitch that I (with great love) do so well.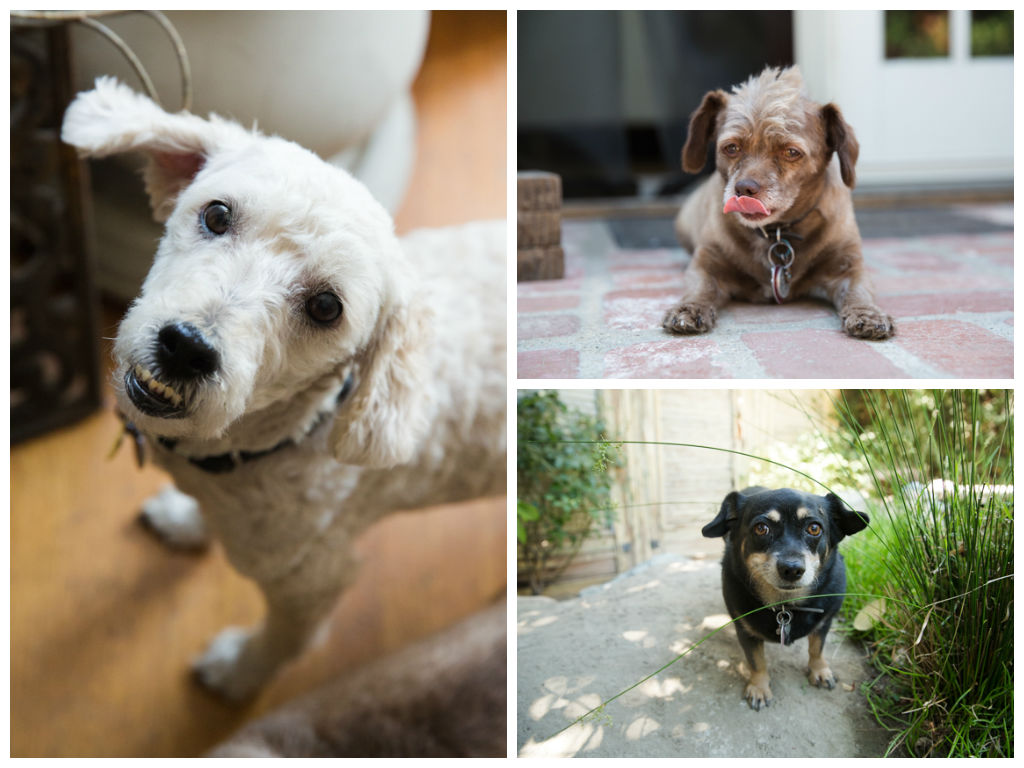 PLS: Tell me about your dogs… where did you adopt them from and how long have they been part of your family?
CH: Ah, now we come to the really important things: the animals! Liza Jane, the chi-weenie, was a gift from someone who found her running around a cul-de-sac in Tarzana, filthy, with no chip or tag. Arbuckle, the terrier mix, was adopted from the North Shore Animal League at a mobile adoption fair. Sophie Tucker, the most recent addition, was found by a friend, shivering underneath a car just the off the USC campus, having been cruelly dumped.   My little tribe has been with me now for about seven years and I cannot imagine my life with out any of them.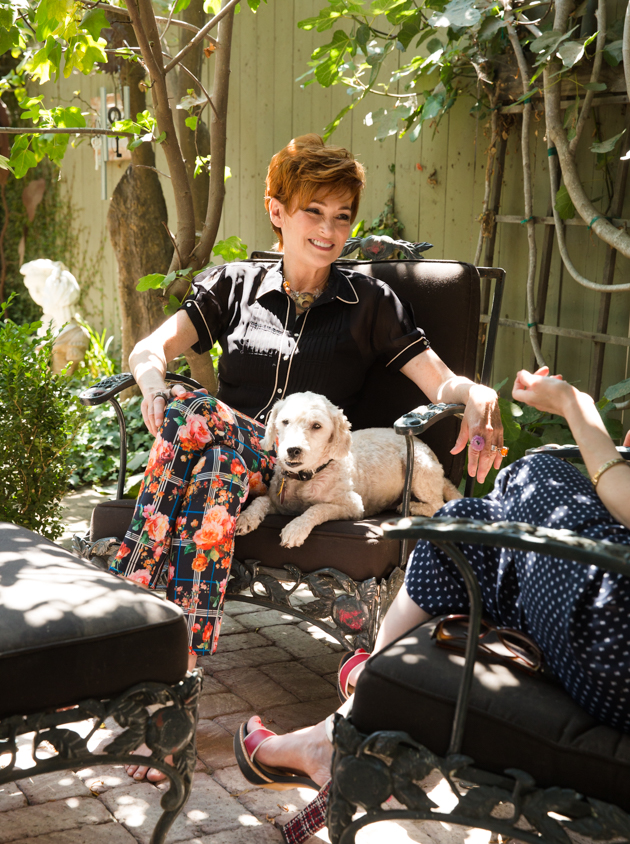 PLS: How did you get involved with animal advocacy? How did your "Animal Magnetism" podcast come about?
CH: How I came to it is an entire article in and of itself (next interview?!) Suffice to say that for a brief time I was somewhat on the fence as to which I side I would land on: activism or advocacy. After doing intense research on both, the choice was only too clear. There was no choice, actually…advocacy is the only sane and rational solution that has the animals' (and therefore, humans') best interests in mind. Anyone who is truly interested can contact me and we can discuss. The podcast came about after I returned from filming a documentary ("Elephant Trainer In The Room"— premiering in November…all about the genius of Positive Reinforcement Training) in Thailand and Cambodia. What I saw there so completely devastated and elated me (if you want to see elephants swaying in psychological distress, you go to Thailand…this bullshit about Billy, the bull elephant, swaying at the L.A. zoo isn't about psych distress. It's about "feel good" politics on the part of activists. I know first hand about psych distress and it ain't at the L.A. Zoo.)   I knew I had to try to make a difference once I was home. Hence, bring news and views on this incredibly important subject to as many people as possible via the wonder of the internet.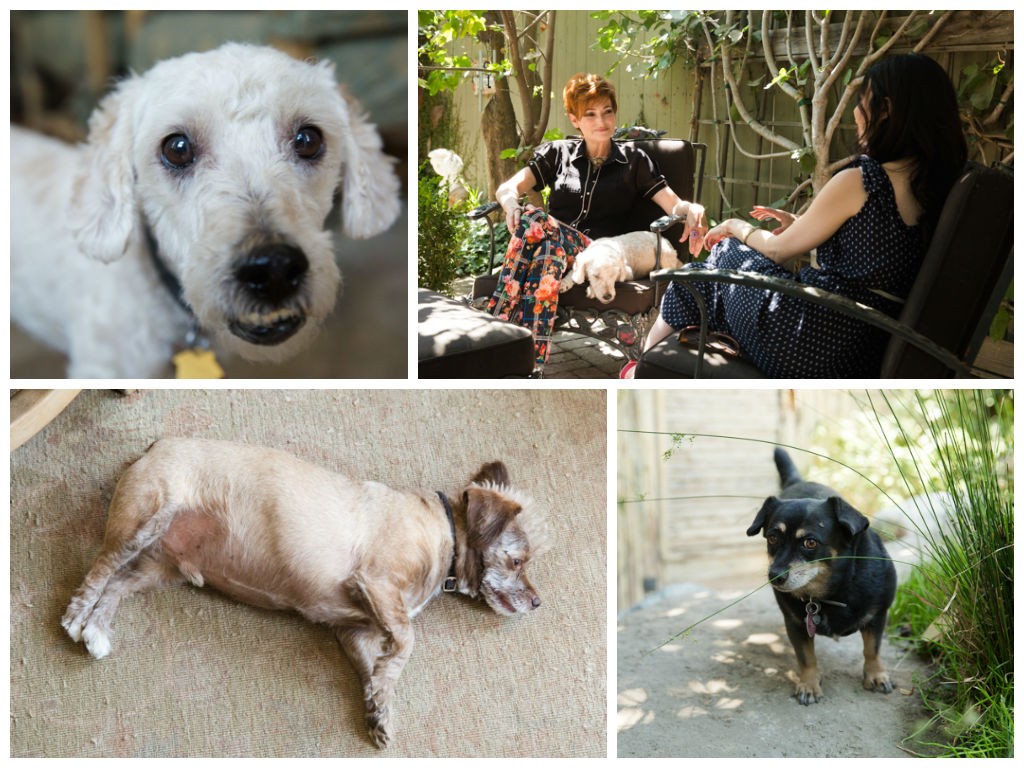 PLS: What are some things that people can do to help their furry friends in need?
CH: Give until it hurts. It's not, at this point in our evolution, too dramatic to say that animal advocates are doing nothing short of trying to save the planet. Don't forget folks…animals don't need us, but we definitely need them.   Donate toys, food and blankets to your closest shelter. If you're going to add a furry member to your family: ADOPT! You'll never regret it. And if you do, please consider adopting a senior animal. The love you'll receive will conquer any inconvenience you may encounter. Go to my "Animal Magnetism" website (www.ubnradio.com then find the show) and check out all of the charities we have listed…any one of them needs your help. Also…contact me through my FB page "Carolyn Hennesy's Animal Magnetism" and I will personally reach out to you, if you're serious, about getting involved from an advocacy standpoint.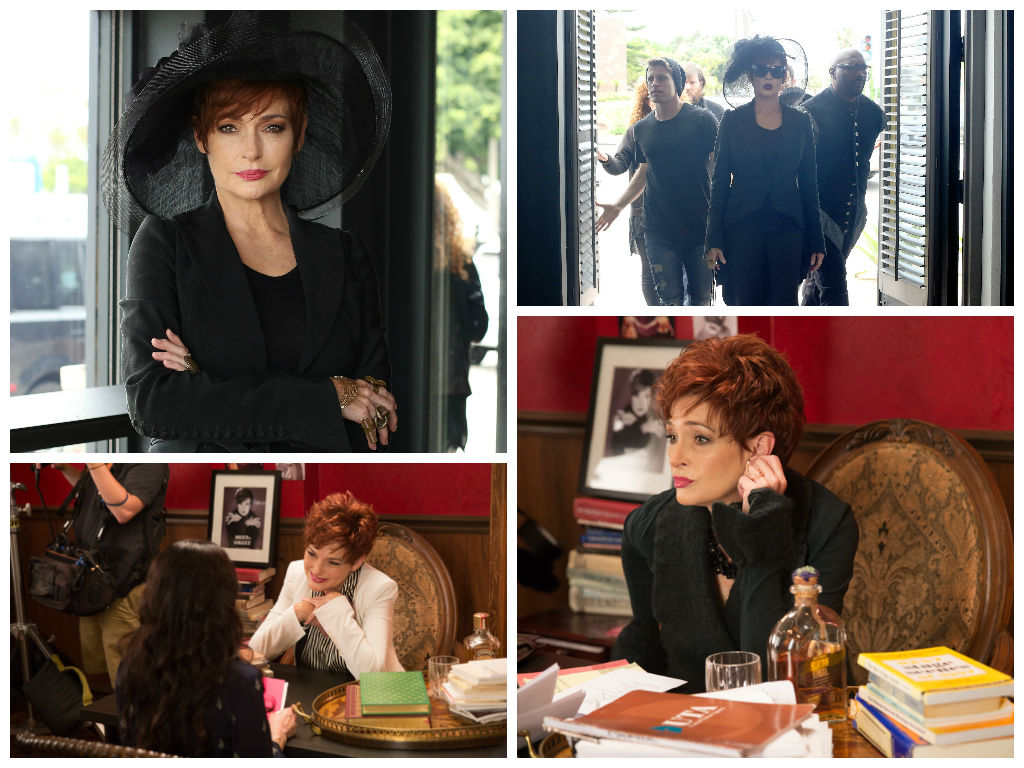 PLS: Tell me about your character Angelique VanderHausen? What attracted you to the role?
CH: Brilliant, neurotic, arrogant, lovable, chic, cruel and cuddly.   I was attracted to her because, as anyone who knows me will tell you, 'twasn't much of a stretch. Basically, I wanted to play Angelique because it's written in my contract that I get to keep the wardrobe (or at least, when this goes to series, it will be.) She's FABulous. Thinks she's got it all under control only to have her evil plans thwarted in the end…or are they? She's just so passionate about the theatre….HER theatre…and doesn't understand how anyone could a) want to stand in her way and b) even THINK they could give her better advice. She's the classic "if I can't act, then I'll do everything else in connection with it and do it better than it's ever been done before. Or die trying.")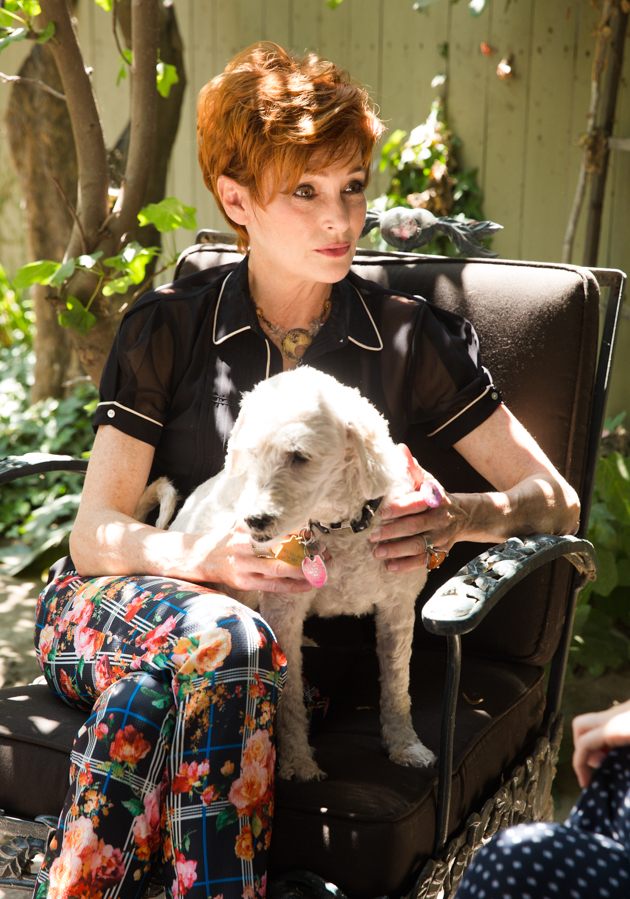 PLS: What is something exhilarating and fashionable about yourself that people would be surprised to know?
CH: Well, most folks know by now that I fly trapeze, so there's nothing new. However, my bucket list contains one item…and it's something most would never guess. I am desperate to travel into space. You heard it here first.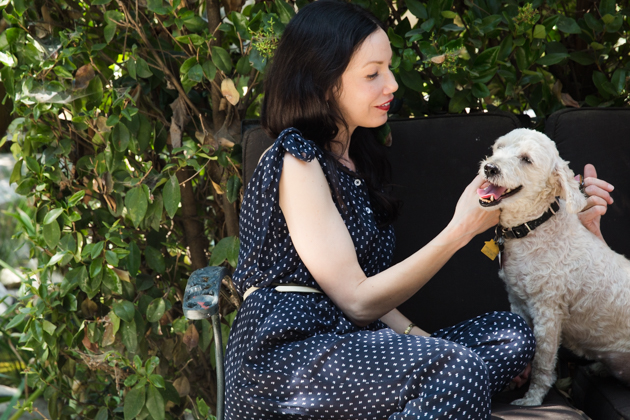 PLS: Favorite LA hangouts?
CH: El Coyote, just for the nostalgia. Right now I'm wild about Paley, Wolf and (vegans turn away) The Cannibal. Clifton's has become my new fave rave. And who doesn't love the piano "bar" at Mastro's? I wanted to love CUT, but they brag about offering corn fed beef…and that's enormously unhealthy for both cow and human. And, of course, one can almost always find me with my brethren at the L.A. ZOO!
PLS: Favorite places to shop? Favorite designers?
CH: The sample sale held the last Friday of every month in the fashion district of downtown L.A. (And now, of course, everyone will know!) Incredible deals, one of a kind, one-offs, not produced…it's all there.   It's silly to buy retail when you can find "that thing that everyone covets" for far less. Designers? Sue Wong…you can never go wrong in a Wong. I love Ralph Lauren, Inga Nataya, Zuhair Murad, vintage Dior, Marchesa and some things by McQueen just floor me. Lauren, Lacroix, Gaultier and Galliano express beautifully my personal, extreme and persistent sense of the Royal Bohemian.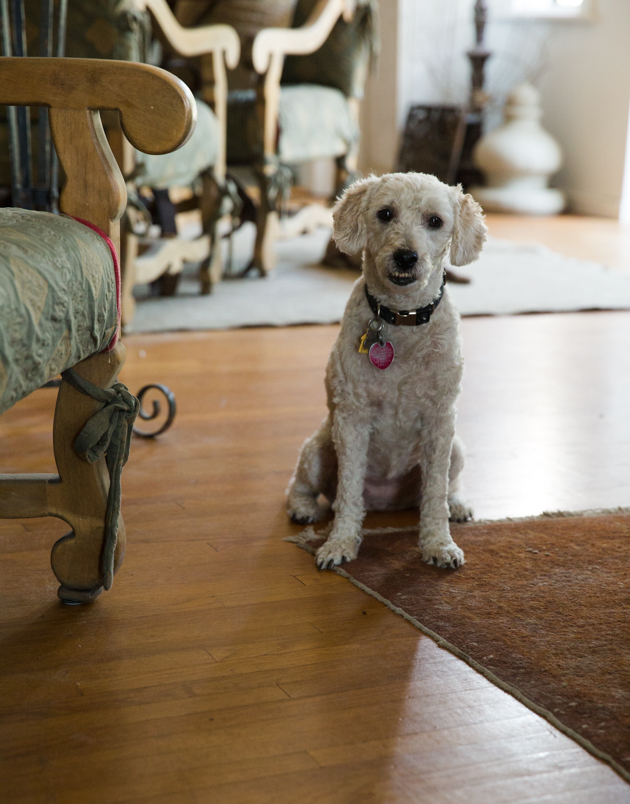 PLS: How did you become a trapeze artist? What else do you do in your spare time?
CH: I needed to learn the art of the static trapeze for a production of "Comedy Of Errors" years ago. It just stuck. It was as if a strand of my DNA had just been uncovered. From there, I progressed to the flying trapeze and have never looked back (just up and down…and, if I'm spinning through the air, sometimes both at once.) I have a static rig in my backyard, so I'm never too far from leaving the earth.
And what is this "spare time" you speak of? I laugh at this notion. When I do find a bit, I knit…but slowly (because it should always take everyone five years to complete one sweater,) I cook, I bake, I love escape rooms and haunts, I write and I try to educate as many people as possible on the value of modern zoos and aquariums. Oh, and I binge watch some rather spectacular television.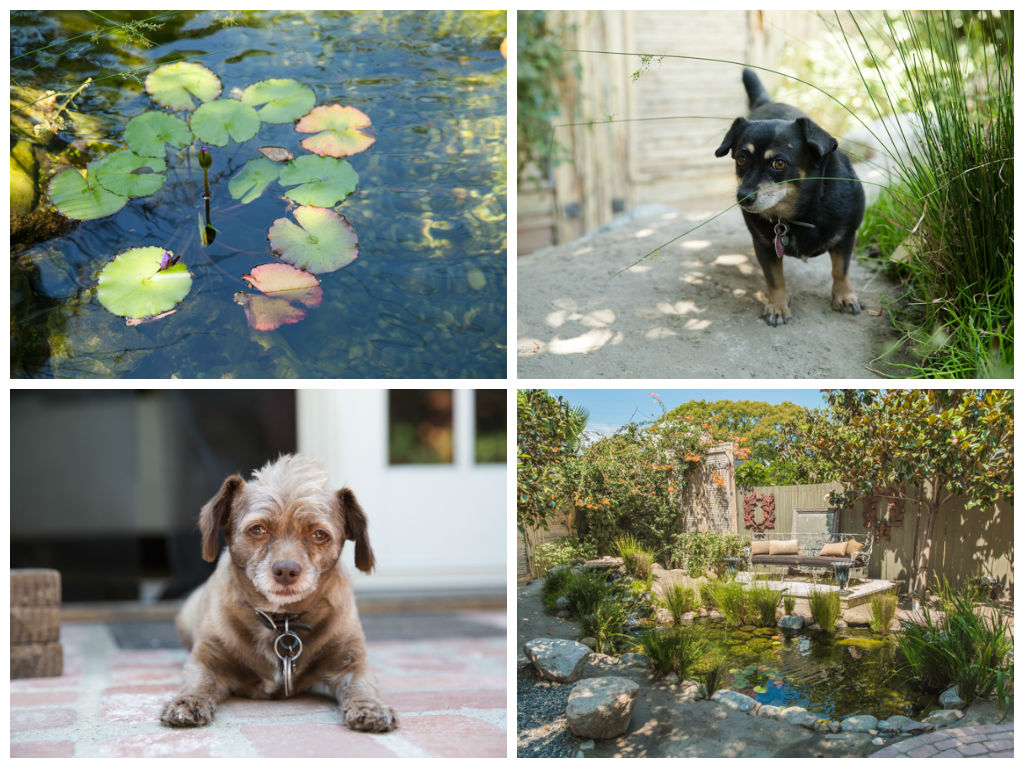 PLS: Any upcoming projects you are working on?
CH: Just finished a film entitled "The Wedding Do-Over." I start work soon on a horror film for which I actually have to undergo extreme make-up (joy! seriously! lot's of gore!) I'm then heading to Alberta for another film, "The Manor;" an extreme "haunt" gone horribly wrong. And, I then head off to New Orleans on another feature.   And of course, "General Hospital" keeps me busy, thankfully!
PLS: Thank you so much for this wonderful interview Carolyn!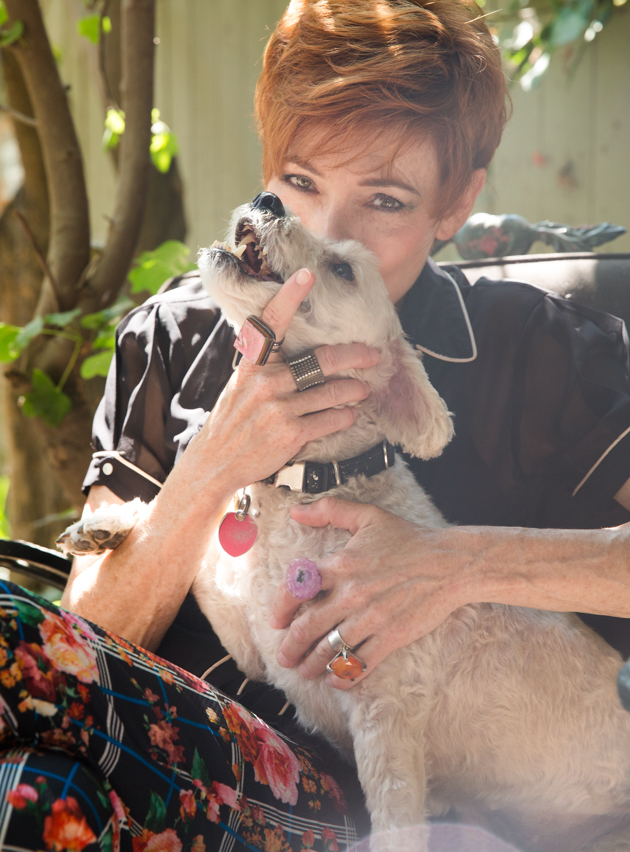 You can listen to Carolyn's podcast Animal Magnetism here.
Keep up with Carolyn on Twitter, Facebook and Instagram and her site http://carolynhennesy.com/
Photos by Mo Summers.
Thank you so much for reading!
xoxo,
Lisa
Let's Connect!