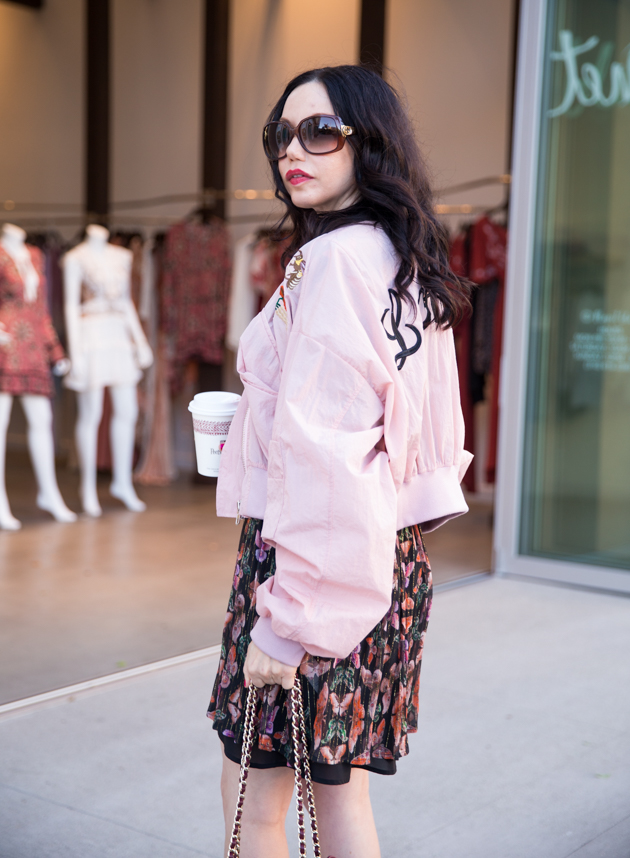 Happy Friday! Today's post features one of my favorite Fall Trends… The Statement Bomber! This cute pink bomber jacket from Storets is super lightweight which is ideal for Southern California. Perfect to keep the breeze out as we transition from hot days to the cooler weather at night.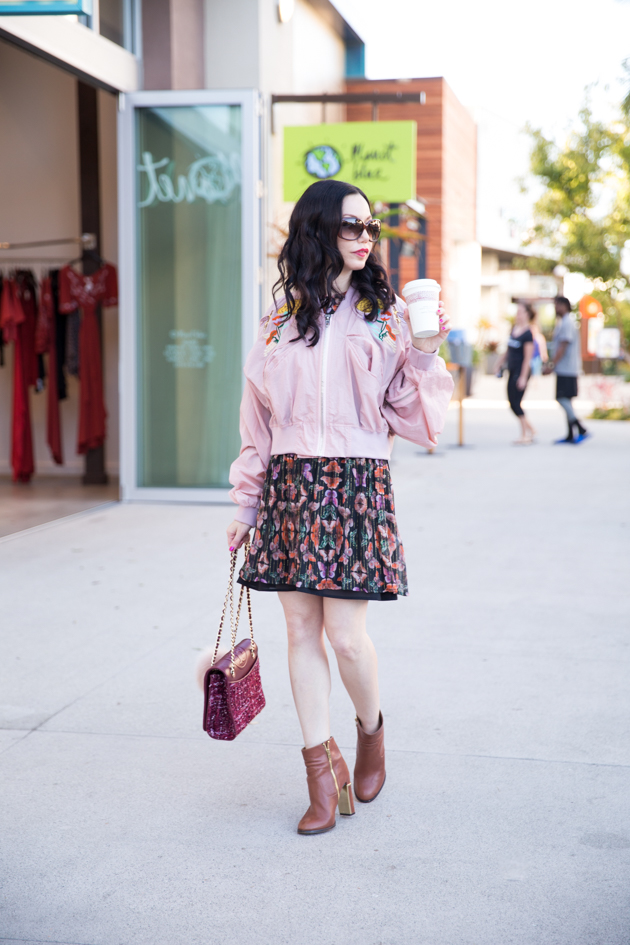 Wear it with jeans and sneakers for a sporty look, or to play down a fancy Fall dress. Throw on a pair of ankle booties and you are good to go!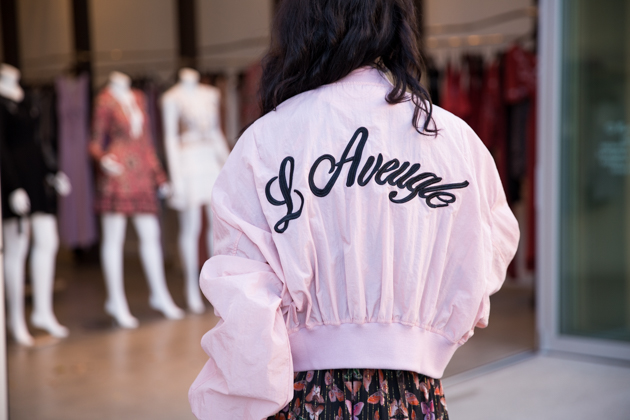 Love the embroidered bees and flowers on the front of this cropped bomber. The back reads "L Aveugle", which means "The Blind" in French.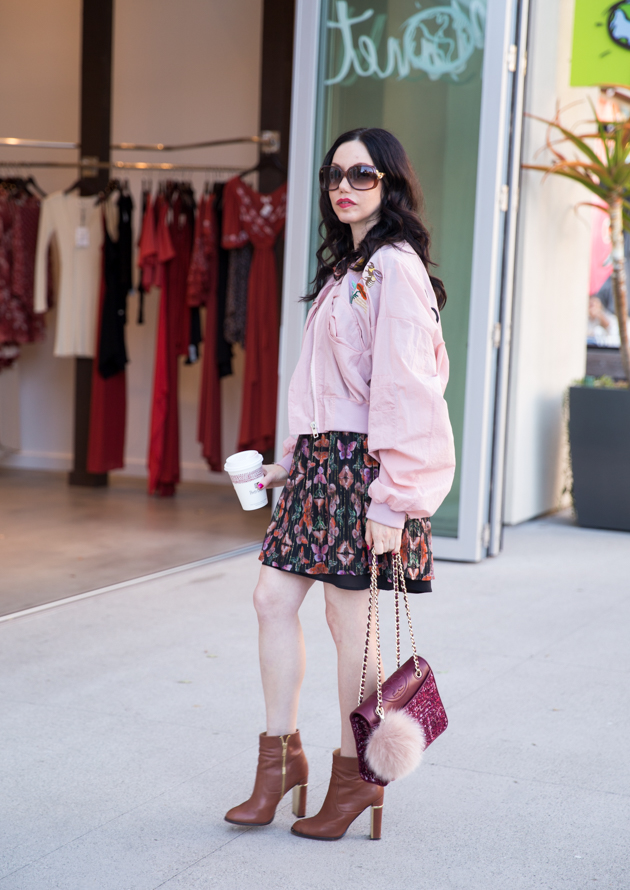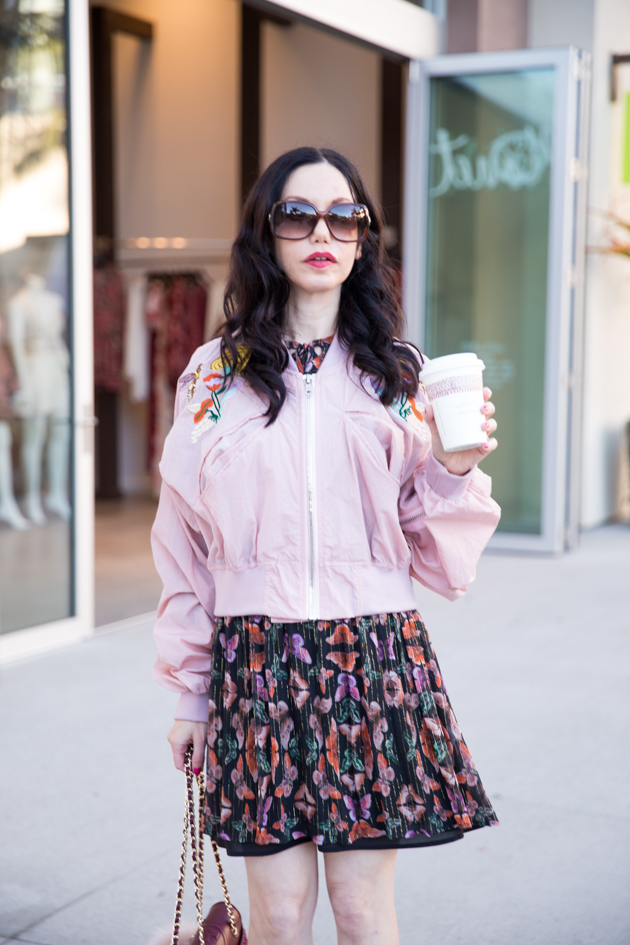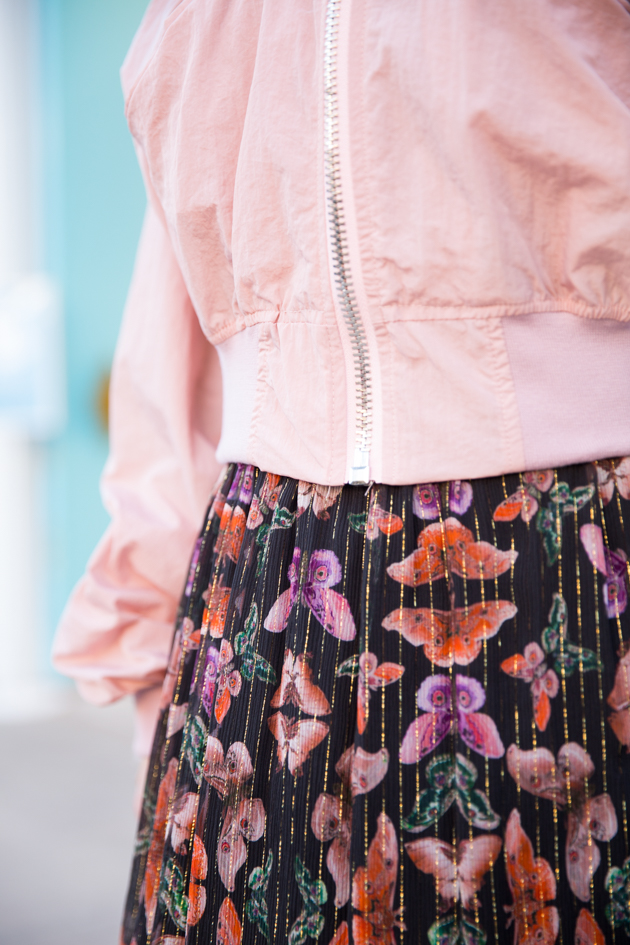 Shop My Look: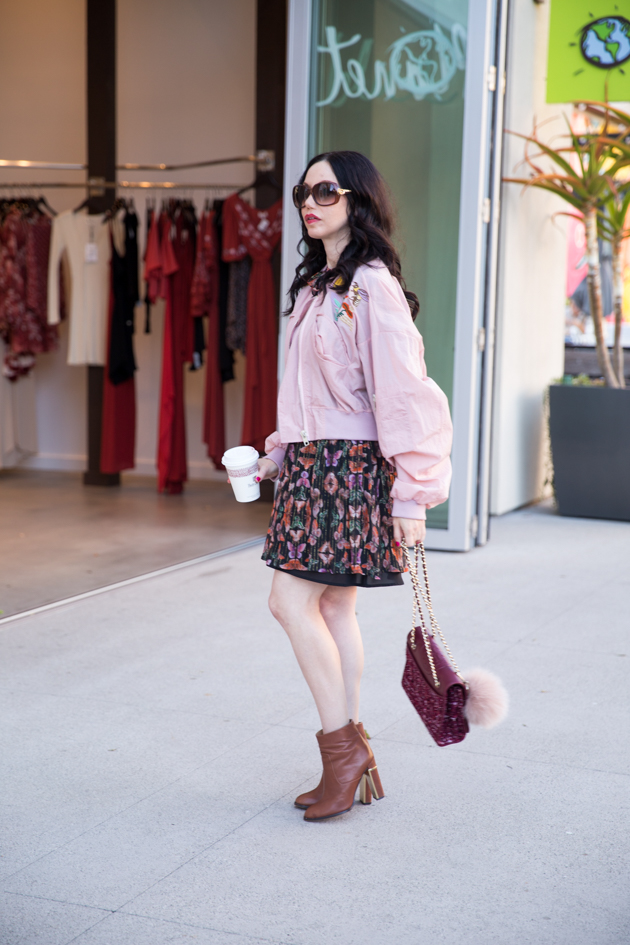 Wishing you a fun and relaxing weekend! Do you have anything exciting planned?
Thank you so much for stopping by!
xoxo,
Lisa