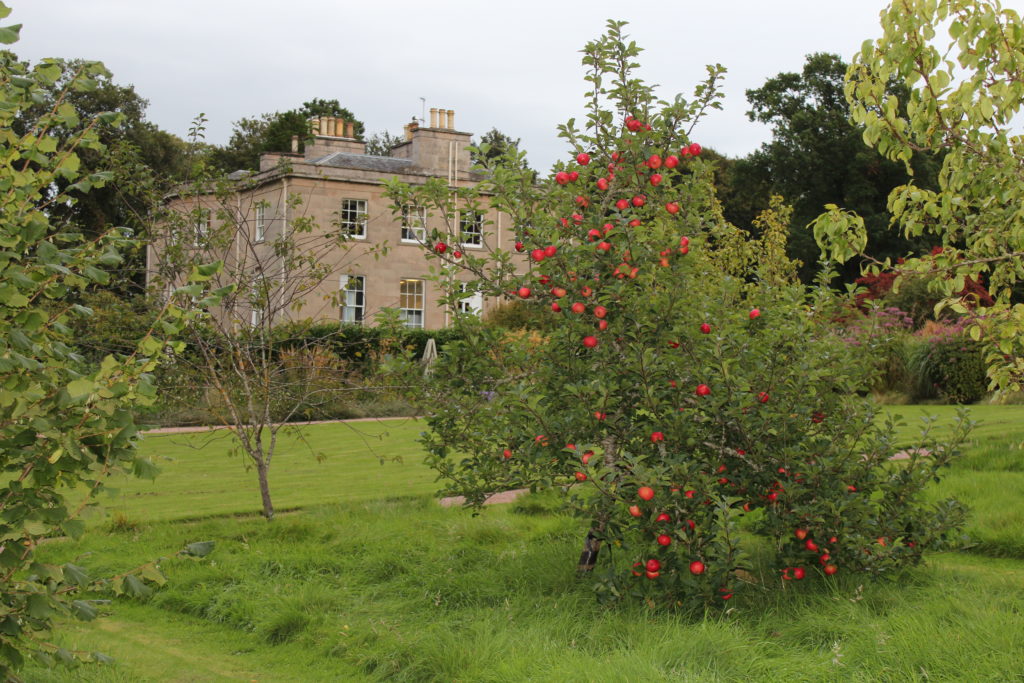 Happy Thursday! How was your Thanksgiving? It's been such a whirlwind of activity here, that I am just finally getting to sharing my last few posts from my trip to Scotland. If you've been reading this blog for awhile, you've probably heard me speak
once
or
twice
about The Boath House. It's my Scottish home away from home and I am always so excited to be back in the comfort of this eight guestroom regency house.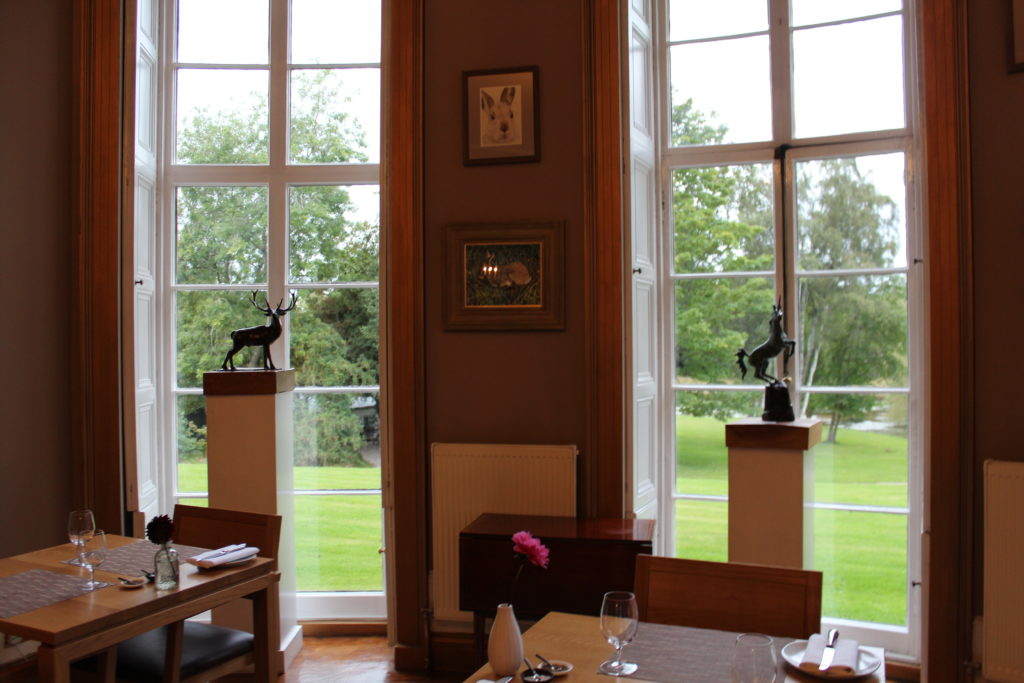 One thing that is fun about coming home to The Boath House, is to see all of the new updates that owners Don and Wendy Matheson have made. One of the first things I noticed was the new décor in the dining room. You can view my previous post from The Boath House
here
. Do you notice anything different?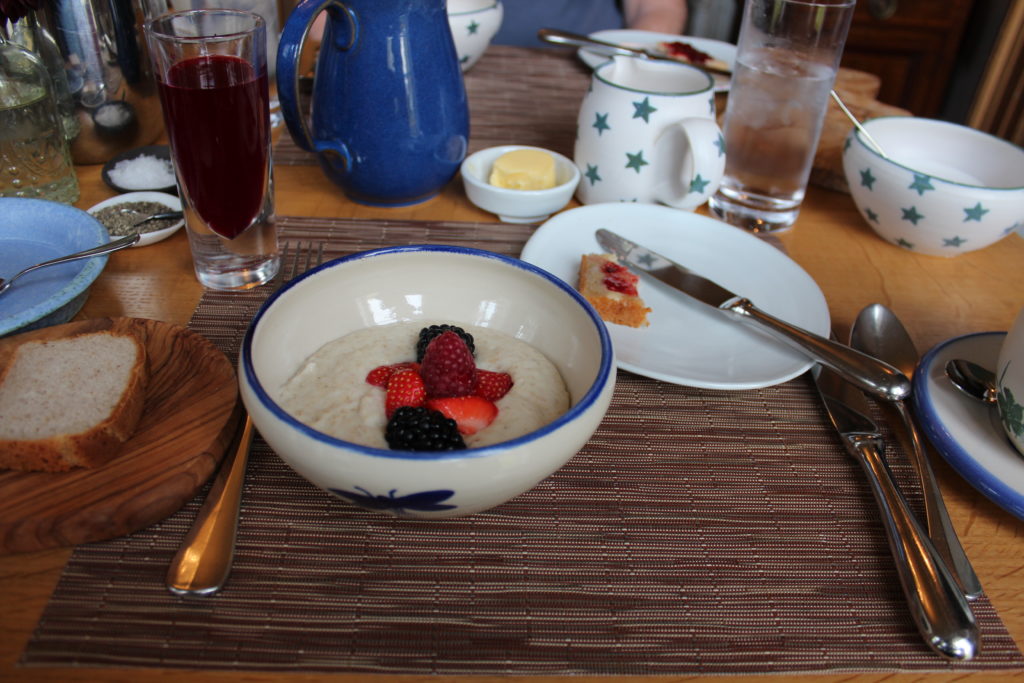 We always start each day at The Boath House with a hearty home cooked breakfast! This is hands down, the creamiest, most delicious porridge I have ever had! Ever! And it's gluten-free. 🙂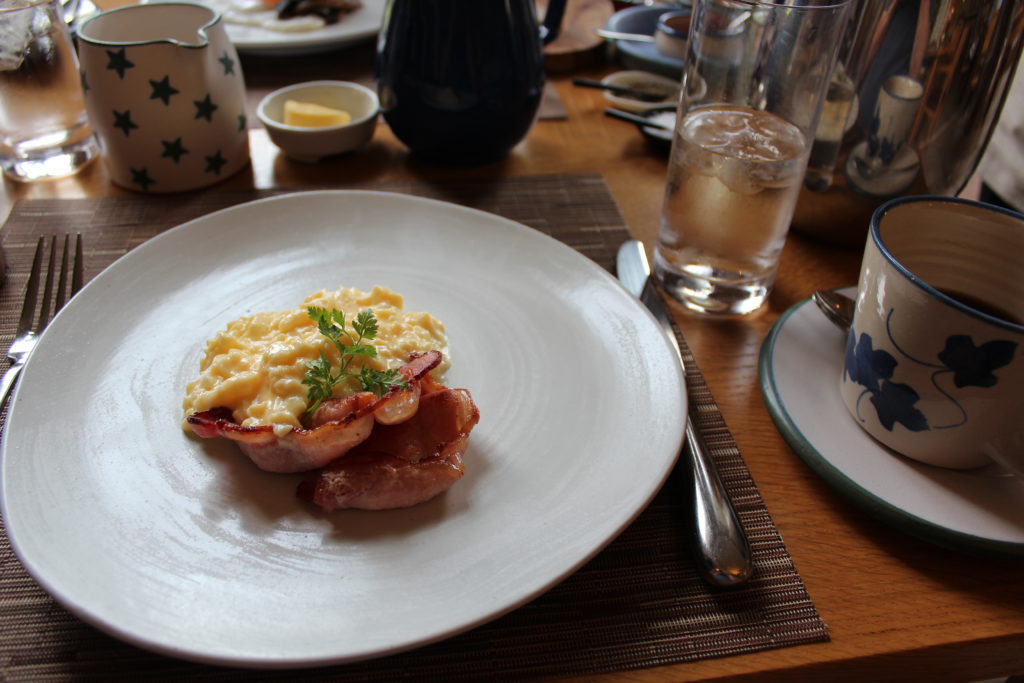 Mister Pretty Little Shopper had the scrambled eggs and bacon. Will you look at that cut!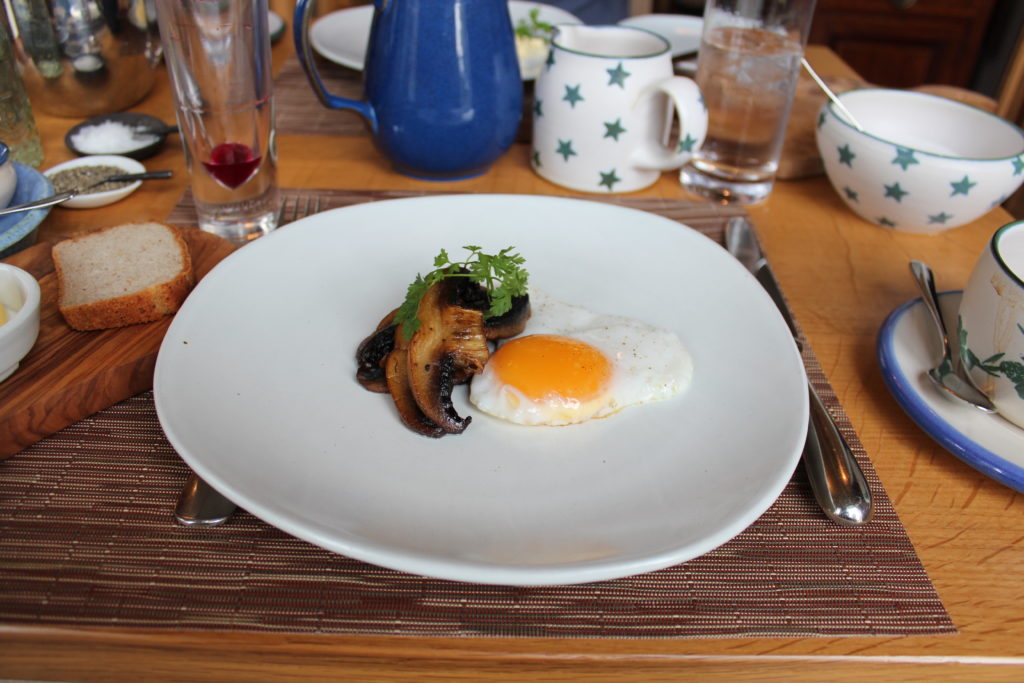 And a fried duck egg and mushrooms for me, to keep going on a long day of touring.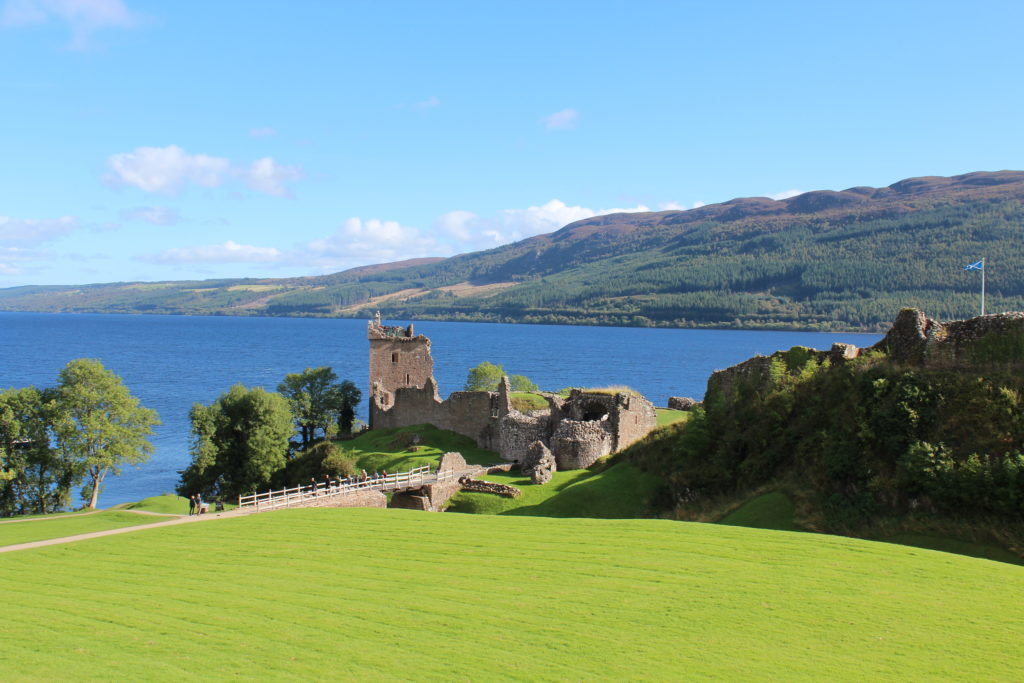 We decided to take a second trip to
Urqhart Castle
, as we hadn't visited for years and years!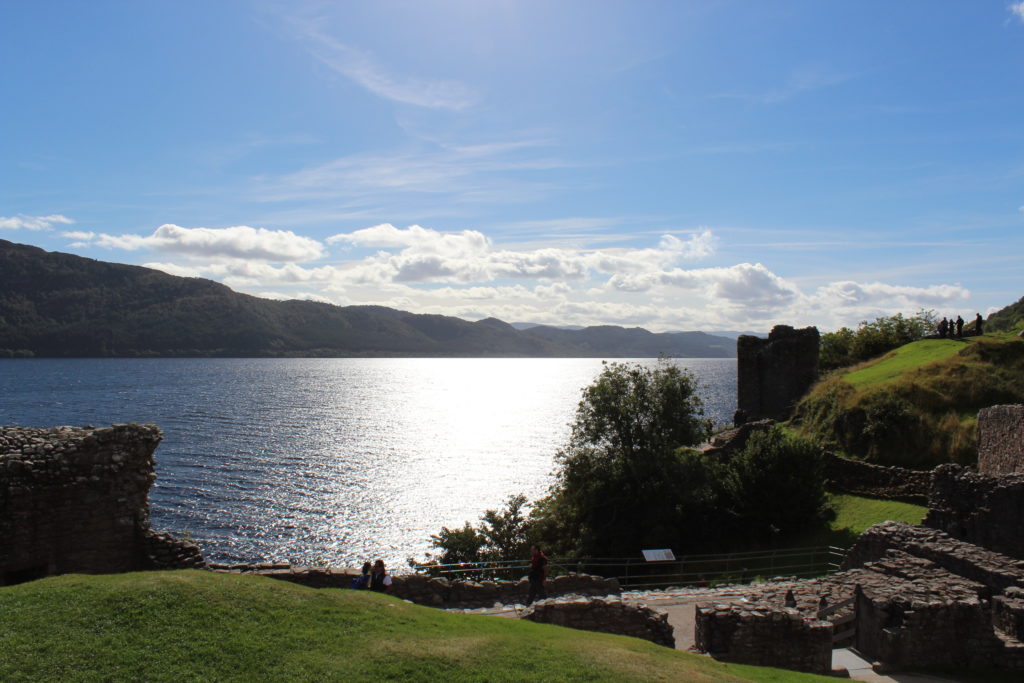 Urqhart is located on the Loch Ness, so you might want to check and see if Nessie is floating about. Just don't get trapped into any of the tourist Loch Ness Monster exhibits on route. We made that mistake once and it wasn't pretty.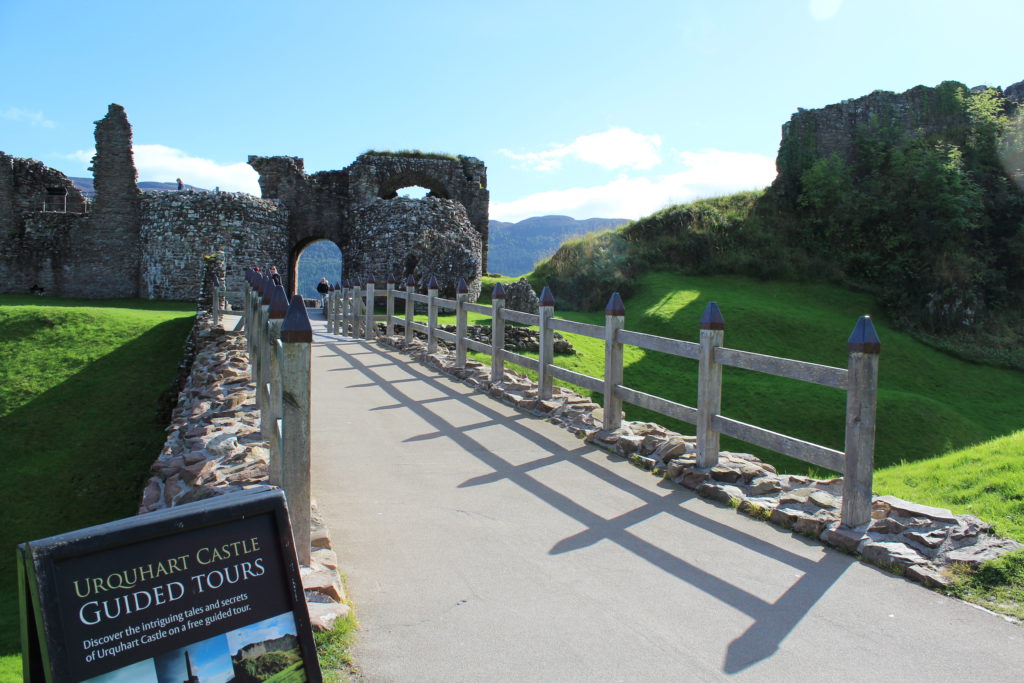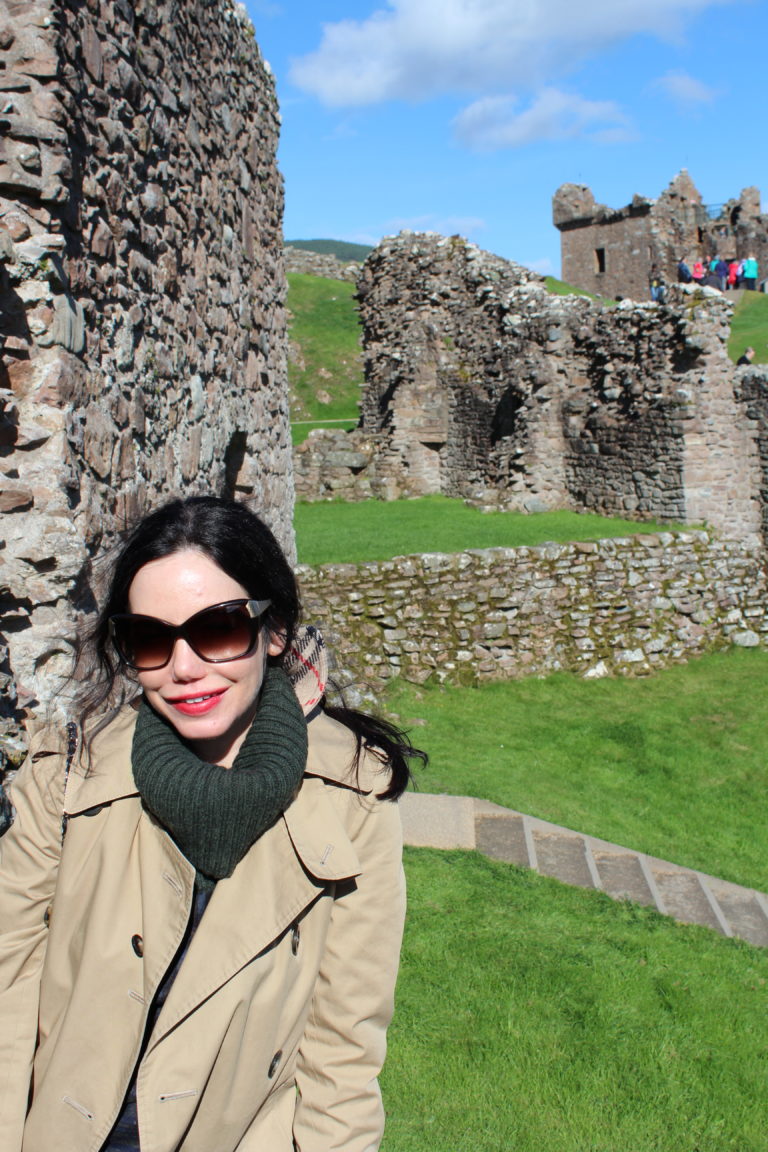 Wear something warm… even in September. And no point trying to do your hair… the winds will blow it to pieces.
Once one of Scotland's largest castles, Urqhart saw great conflict during its 500 years as a medieval fortress. Control of the castle passed back and forth between the Scots and English during the Wars of Independence.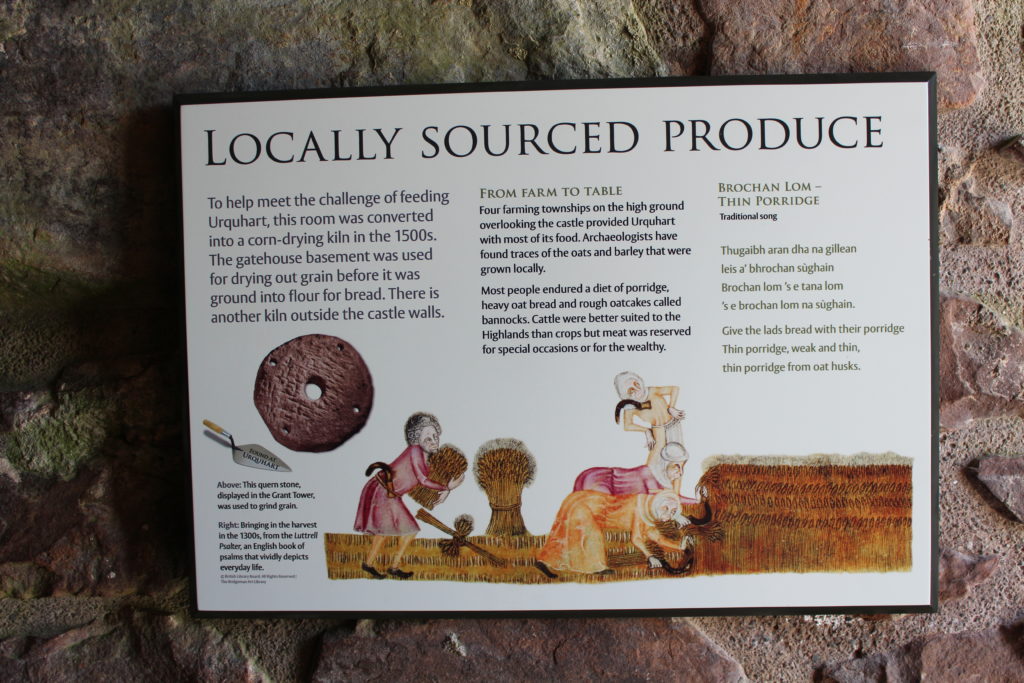 The clan at Urqhart was doing "Farm to Table" hundreds of years before it became a trend.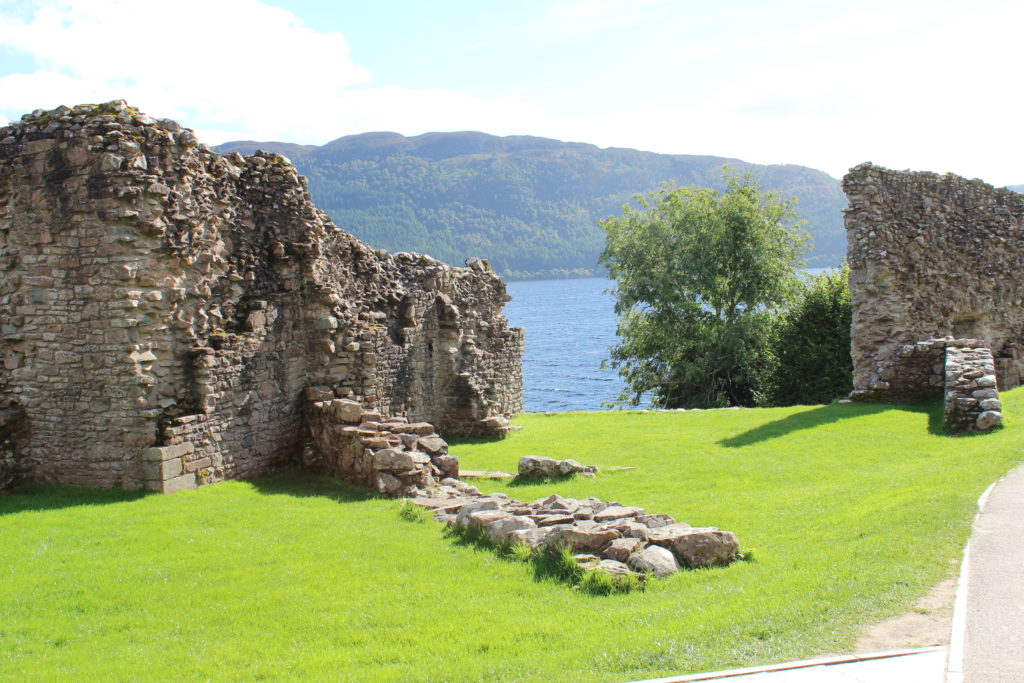 Such a gorgeous setting, but the life of the clan who lived here was quite brutal. Be sure to visit Urqhart's tourist center to learn the history and have a spot of tea.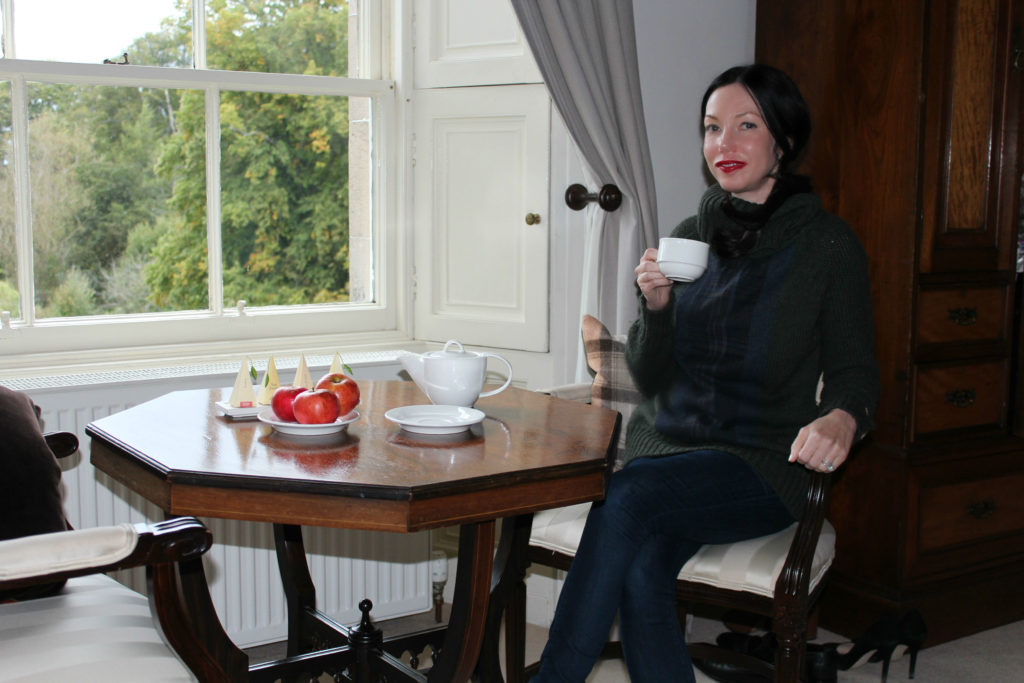 Or have some back at The Boath House, when you return to your room.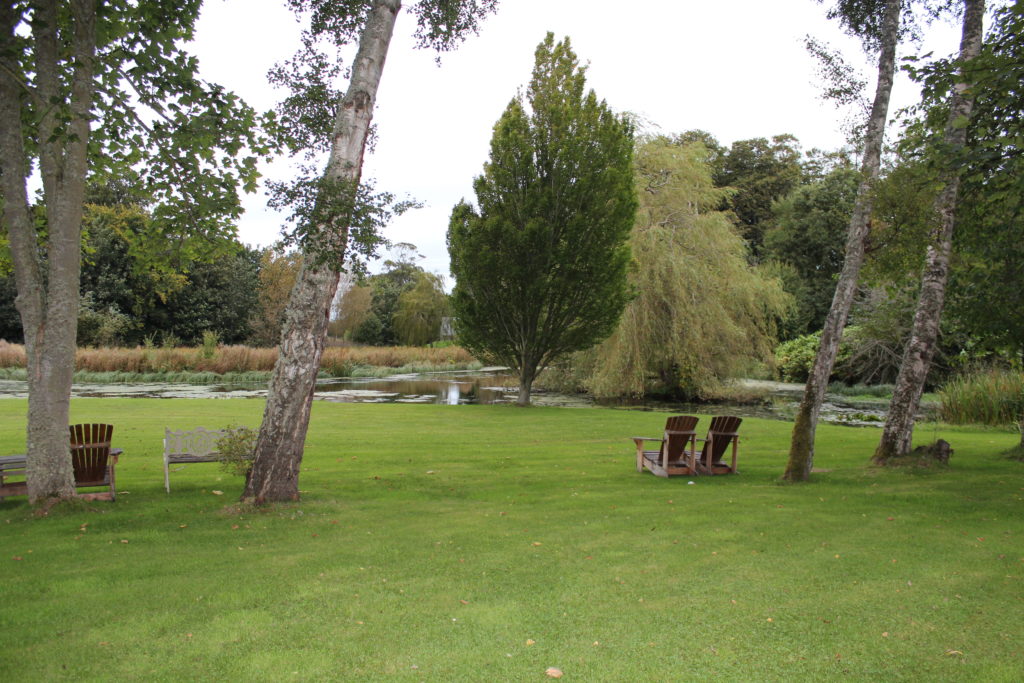 You can wander the gorgeous grounds before dinner.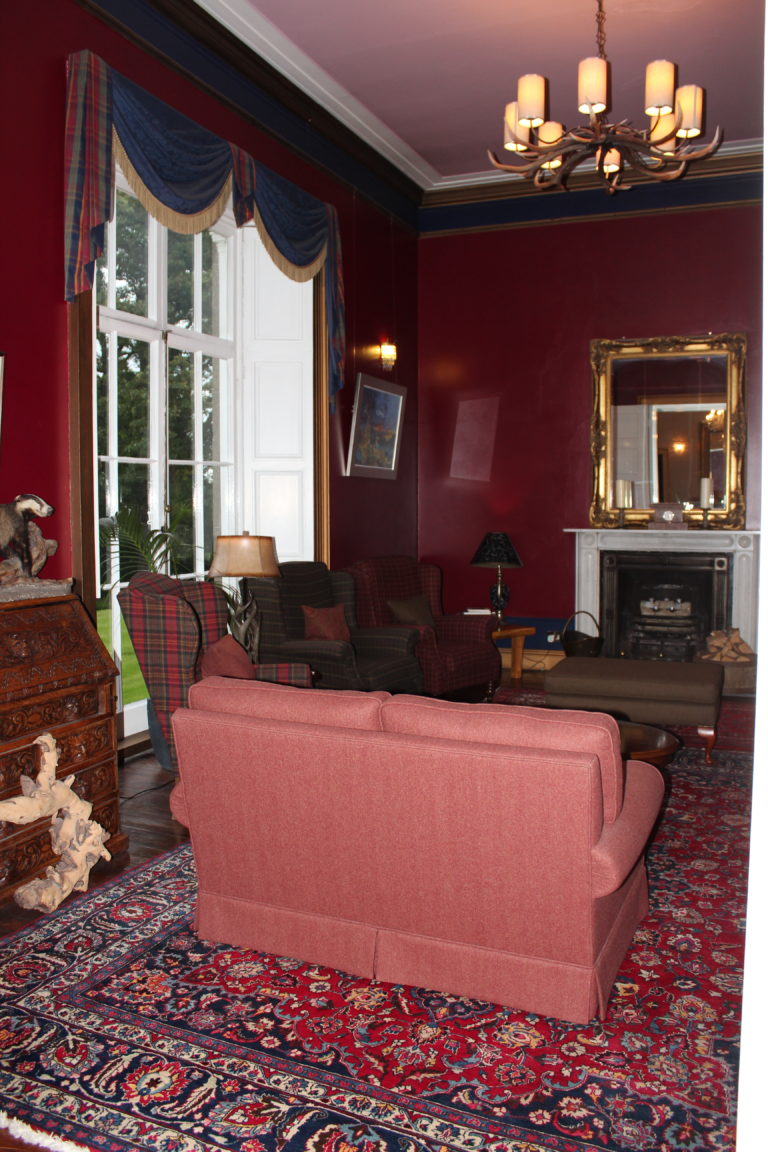 Or cozy up in one of the sitting rooms with a good book.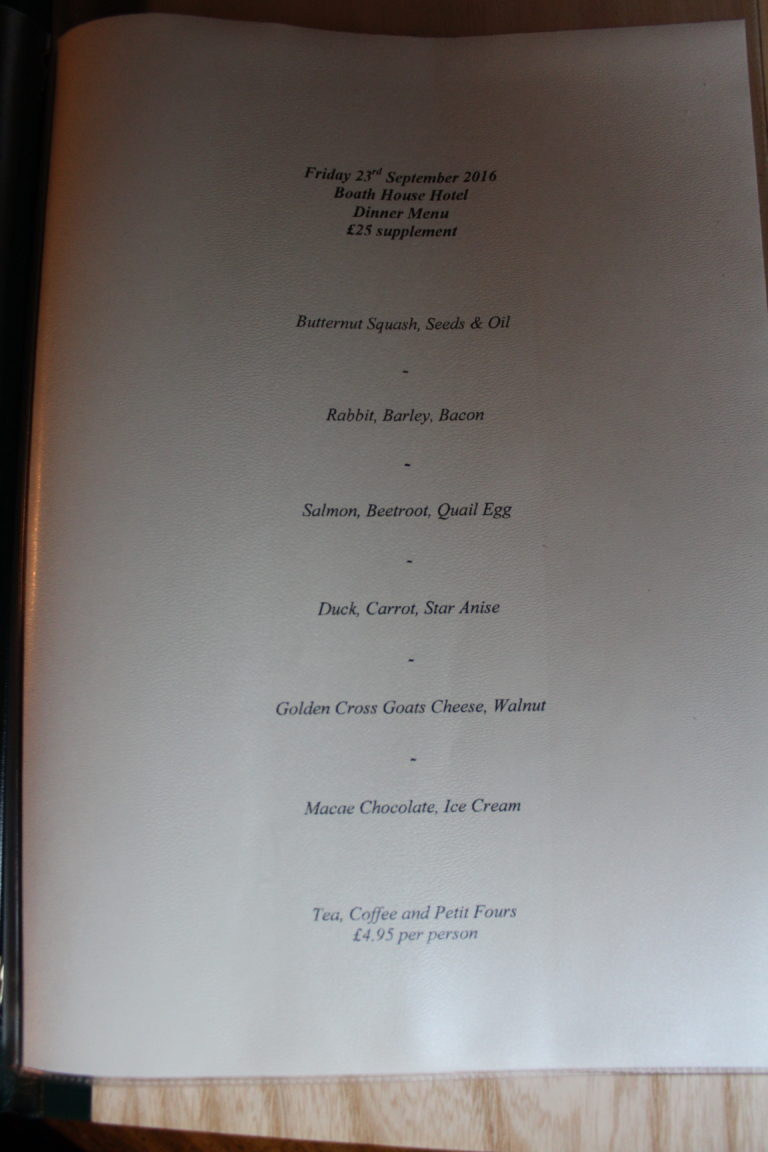 The dinner menu changes daily. Michelin Starred Chef, Charlie Lockley, always has something delicious up his sleeve! Be sure to try his decadent daily soups and homemade bread. He and his team always prepare a special gluten-free loaf for me.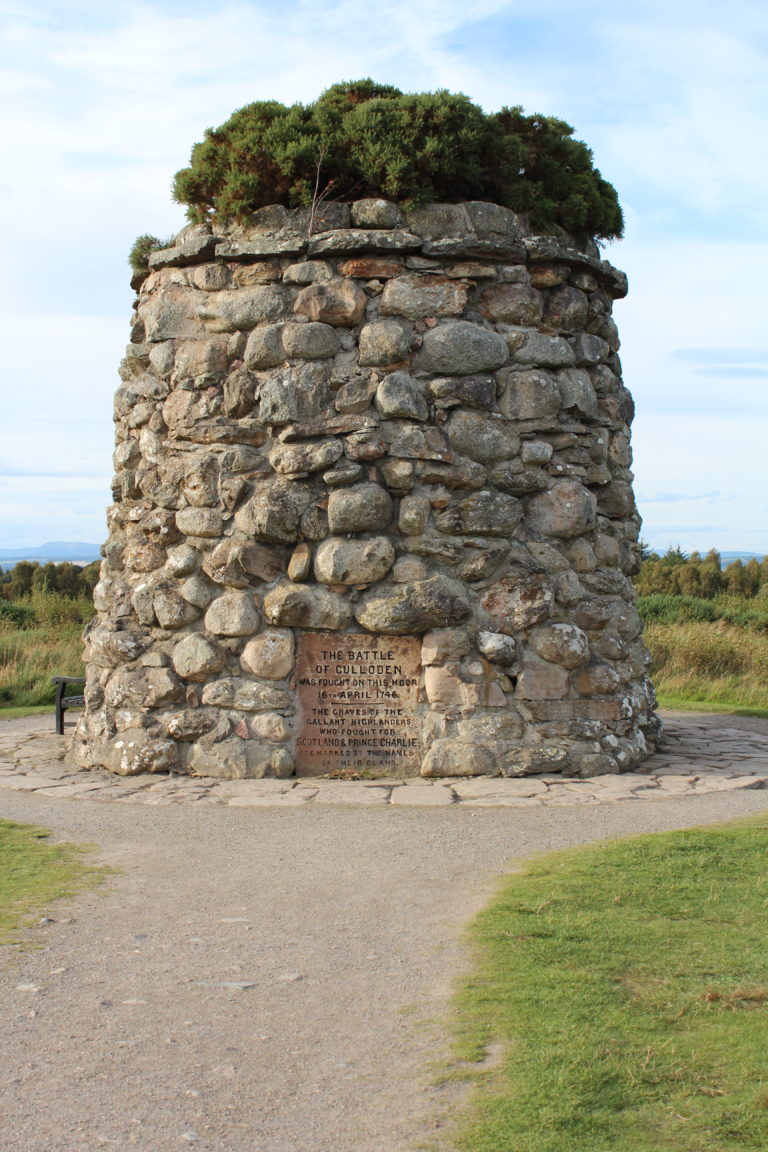 The next day we ventured to
Culloden
. It's another place we had visited years ago, but decided to visit for a second time. For one because the hubby is of Scottish decent and a huge history buff, and secondly, because we have been sucked into the amazing series
The Outlander
and were eager to immerse ourselves in the Scottish backstory.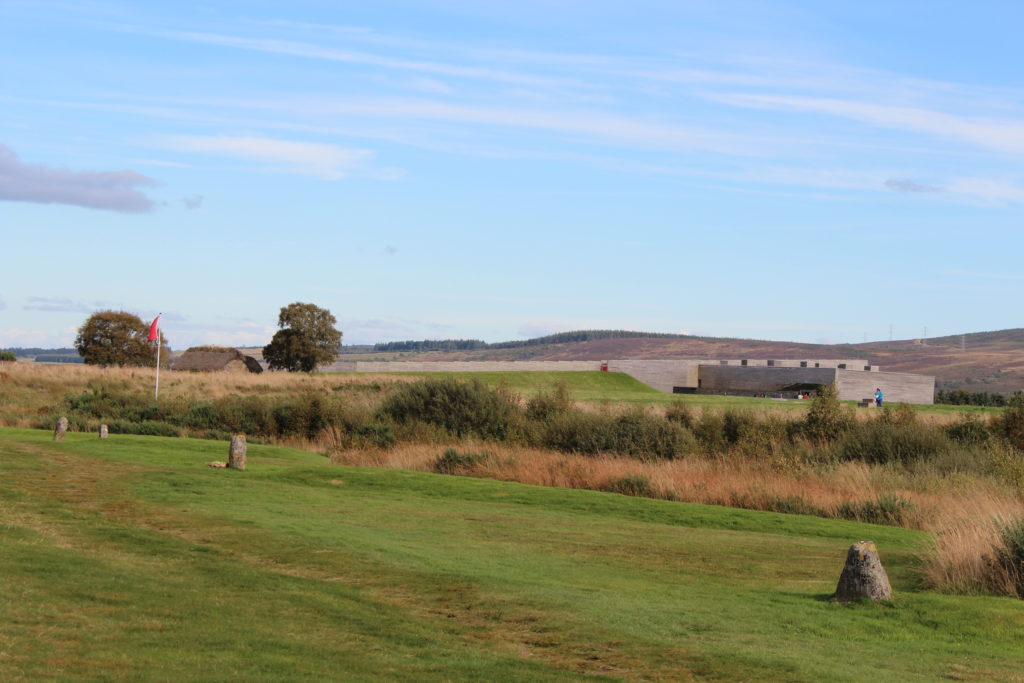 A GPS guided tour led us around the site of one of the bloodiest battles in Scottish history!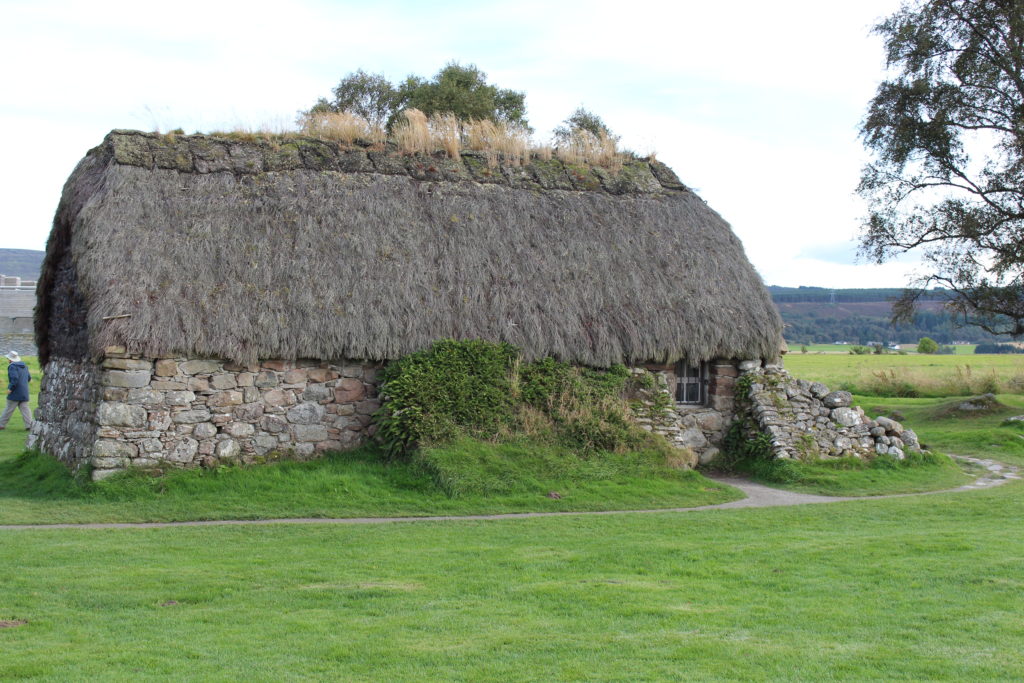 The site has been restored to a close replica of the fateful day in April 1746, when over 1200 Scottish soldiers were slaughtered in less than an hour in the battle for the Jacobean crown.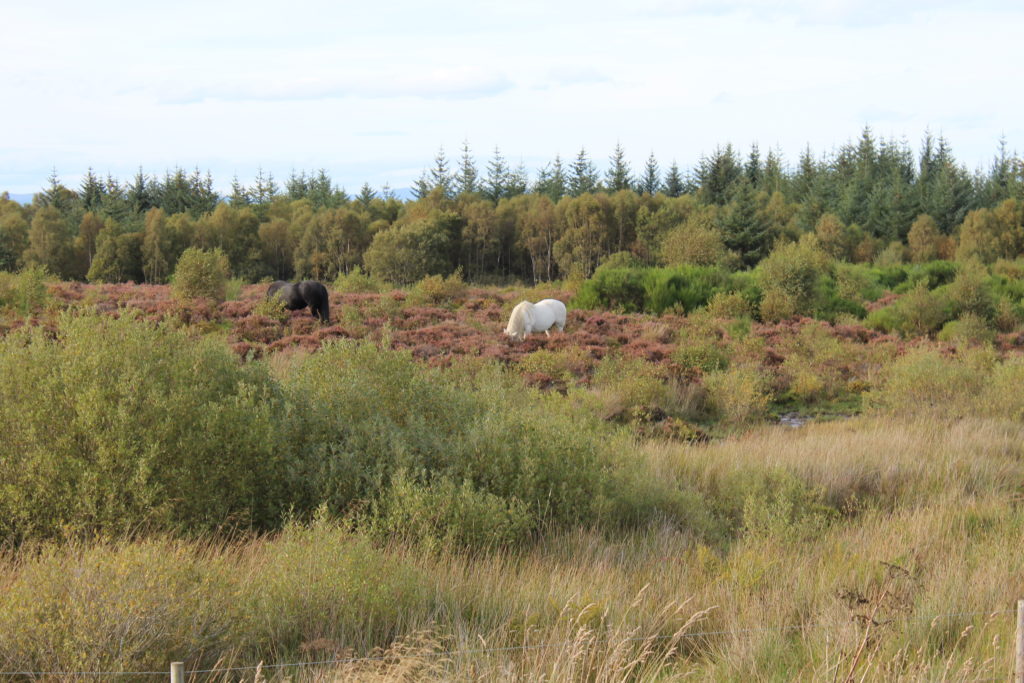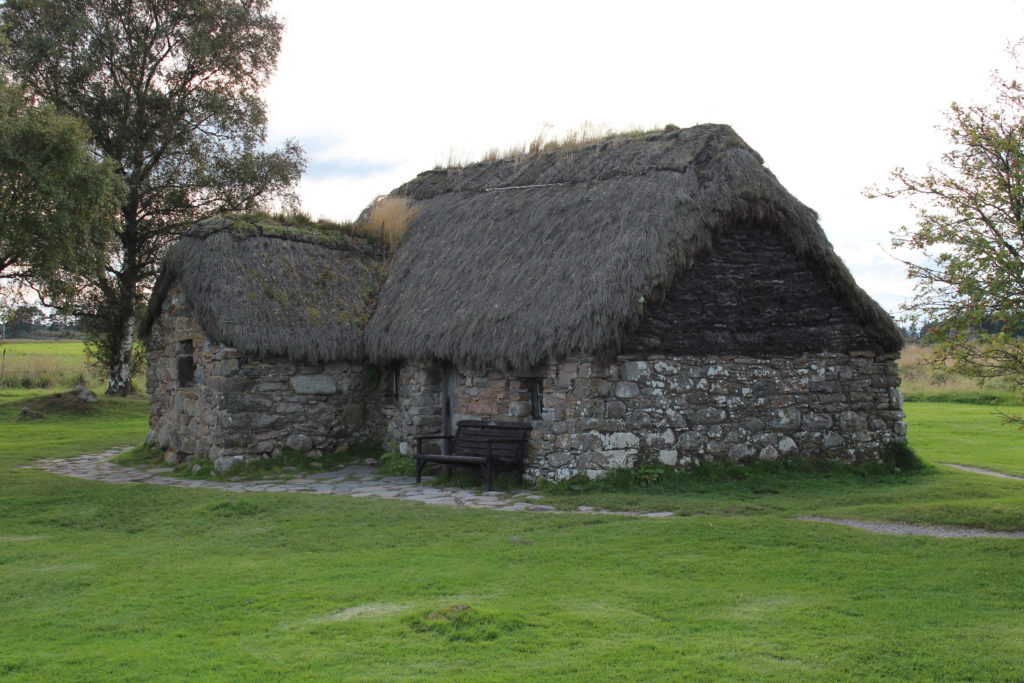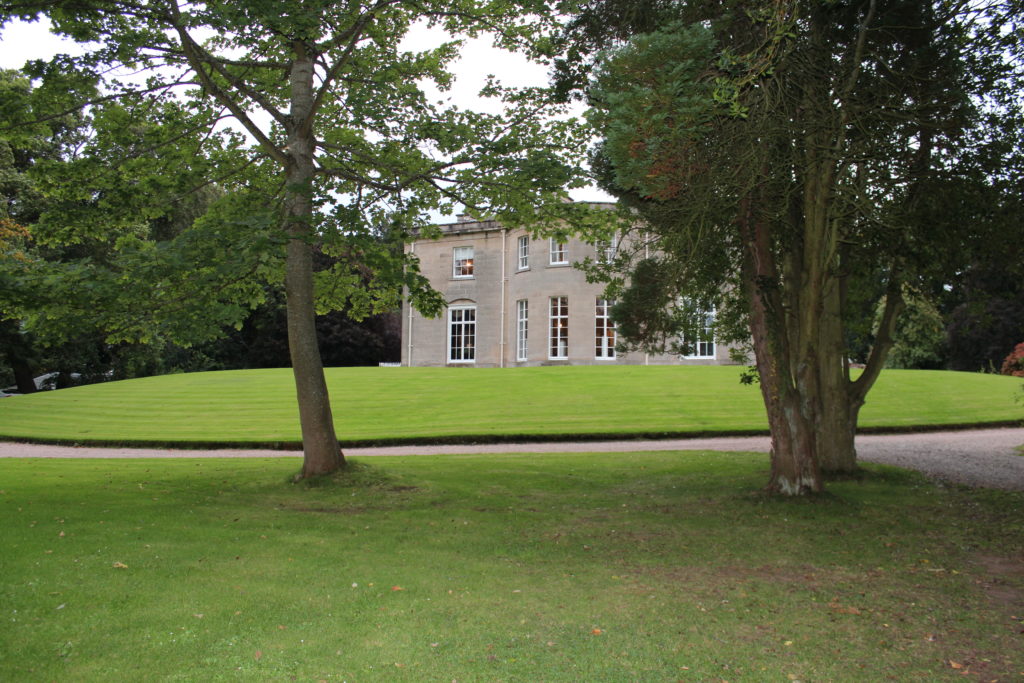 Back at The Boath House, I decided to get in another walk before dinner.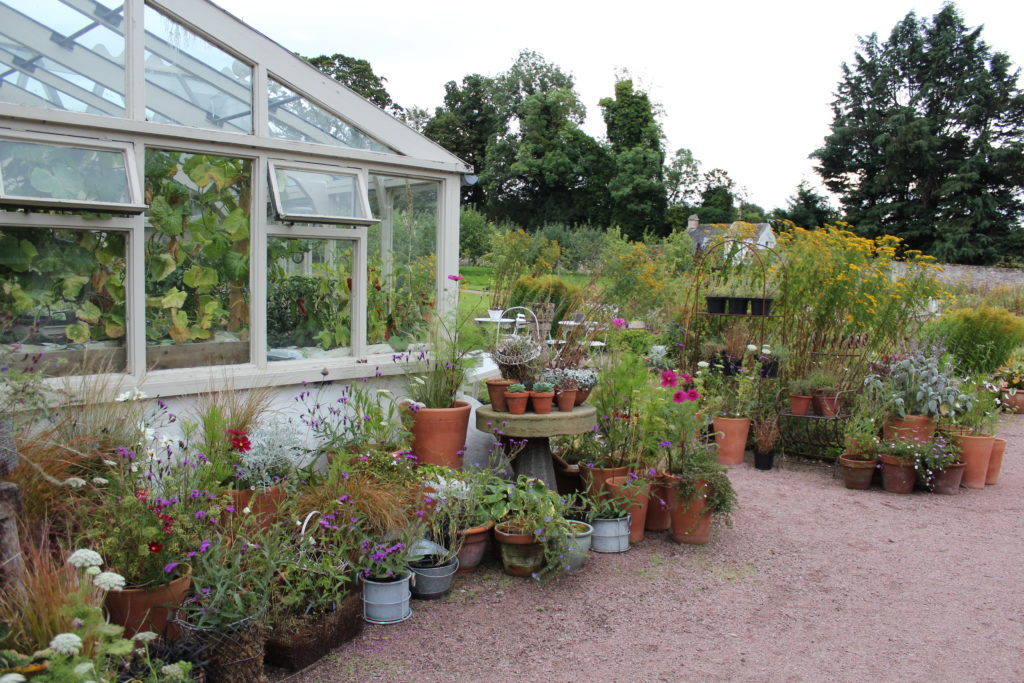 And a walk through the gardens.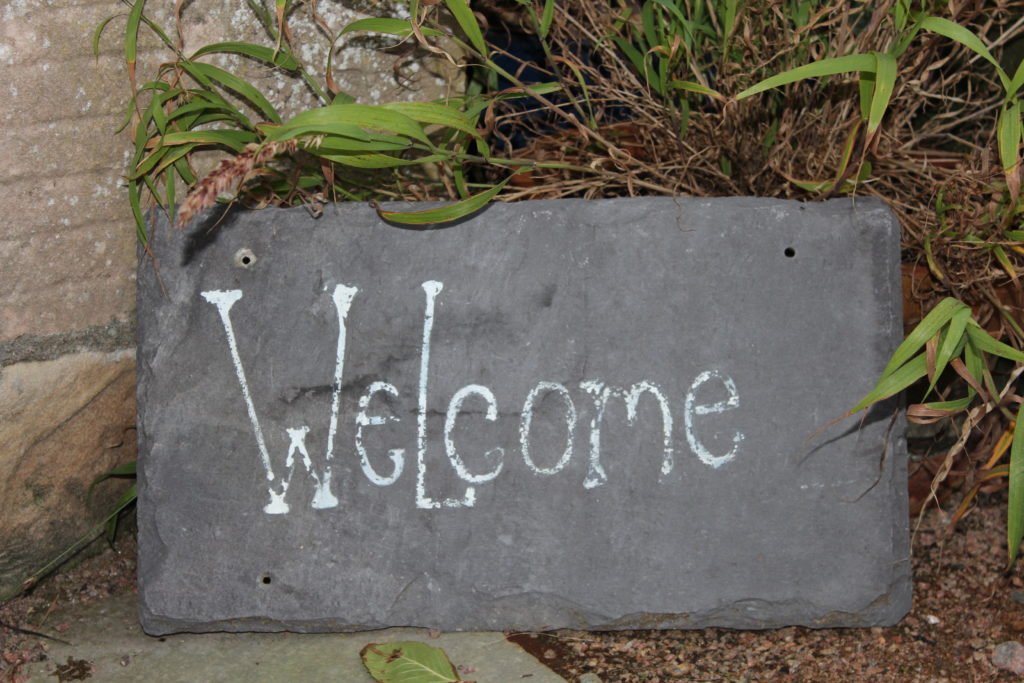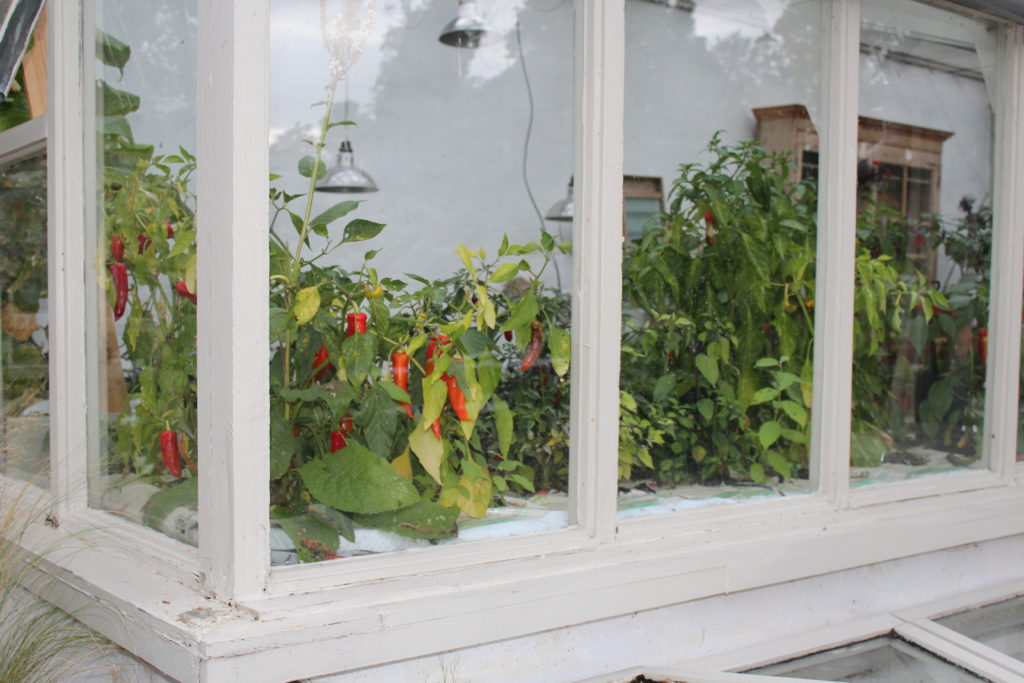 Everything growing here is eventually served up in the dining room. Talk about Farm to Table.  🙂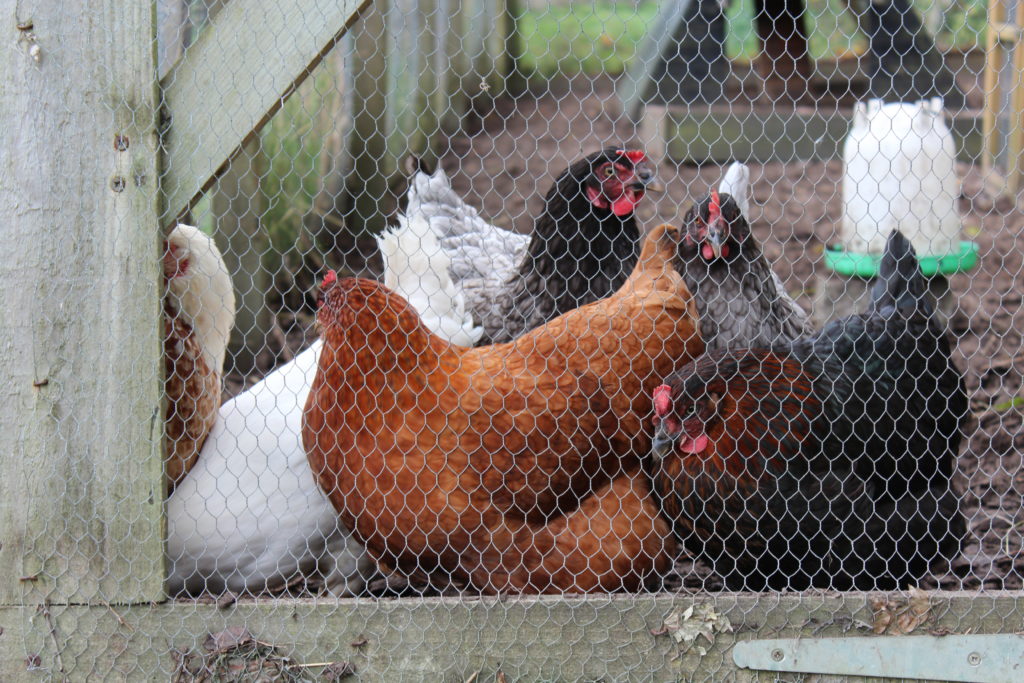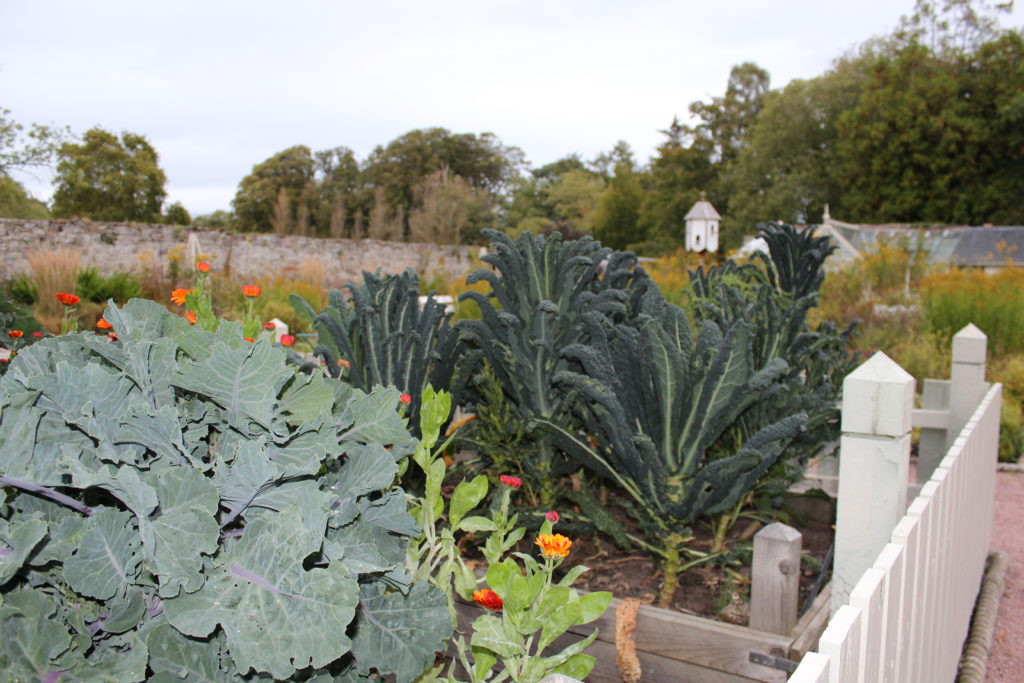 And take a look at those fabulous greens! I spied Wendy and Don's son Sam (who is one of the hotel's managers), gathering herbs for dinner from my window.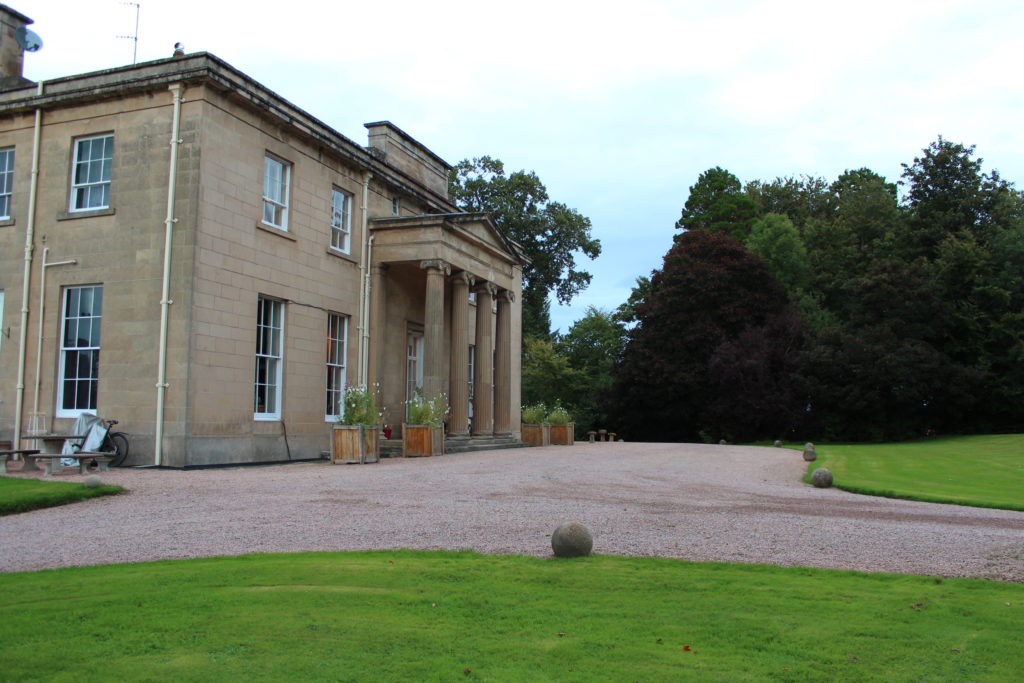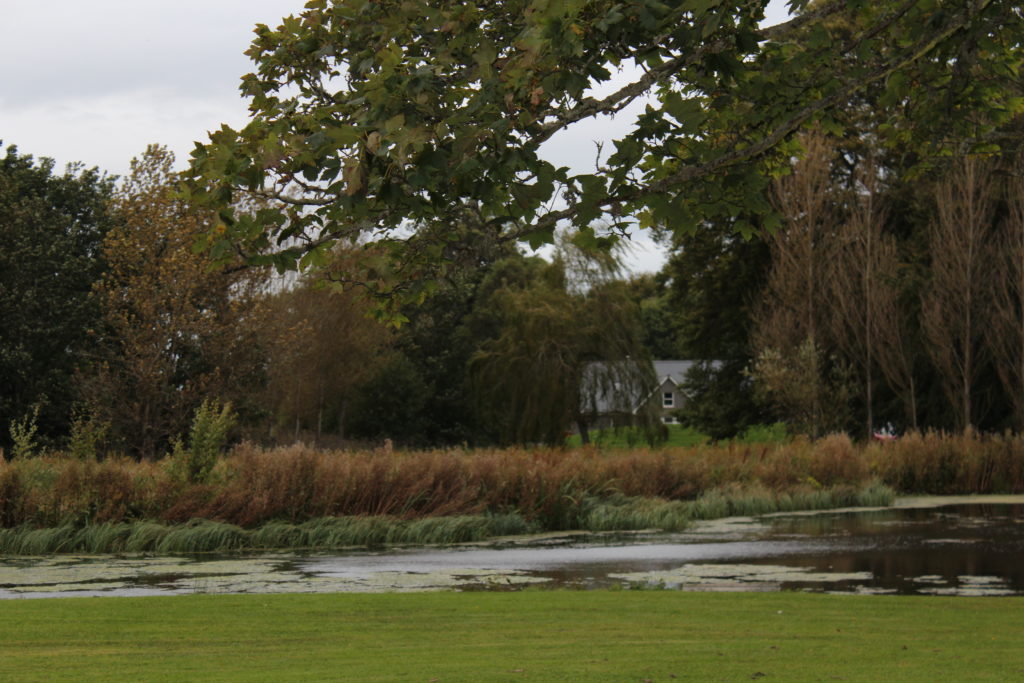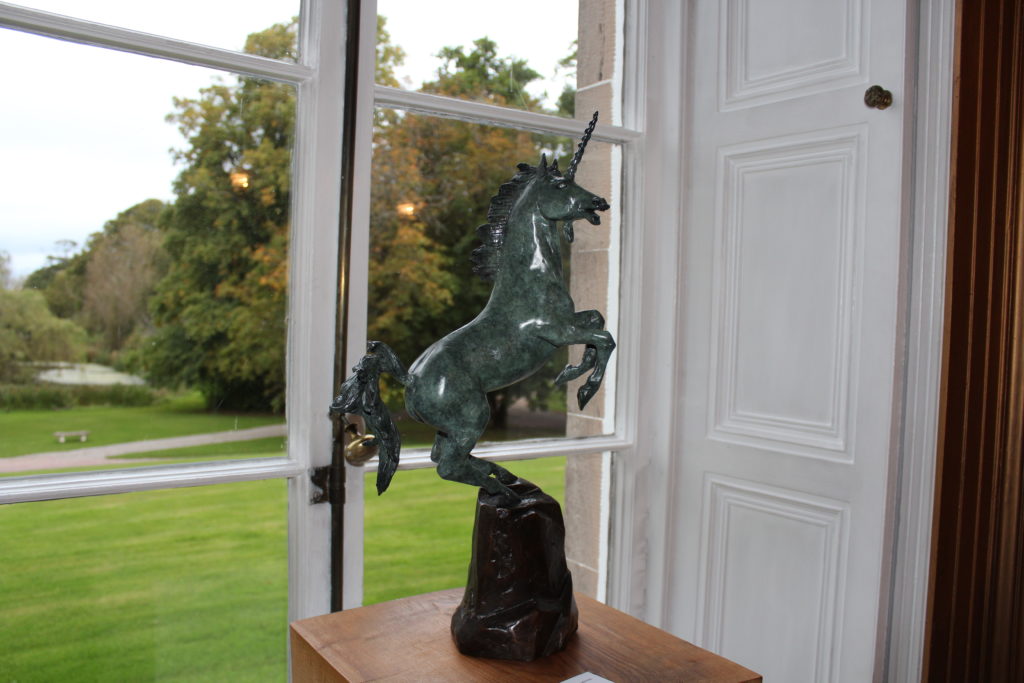 Some of the artwork on display at The Boath House is for sale. I wanted to take this Unicorn statue home with me.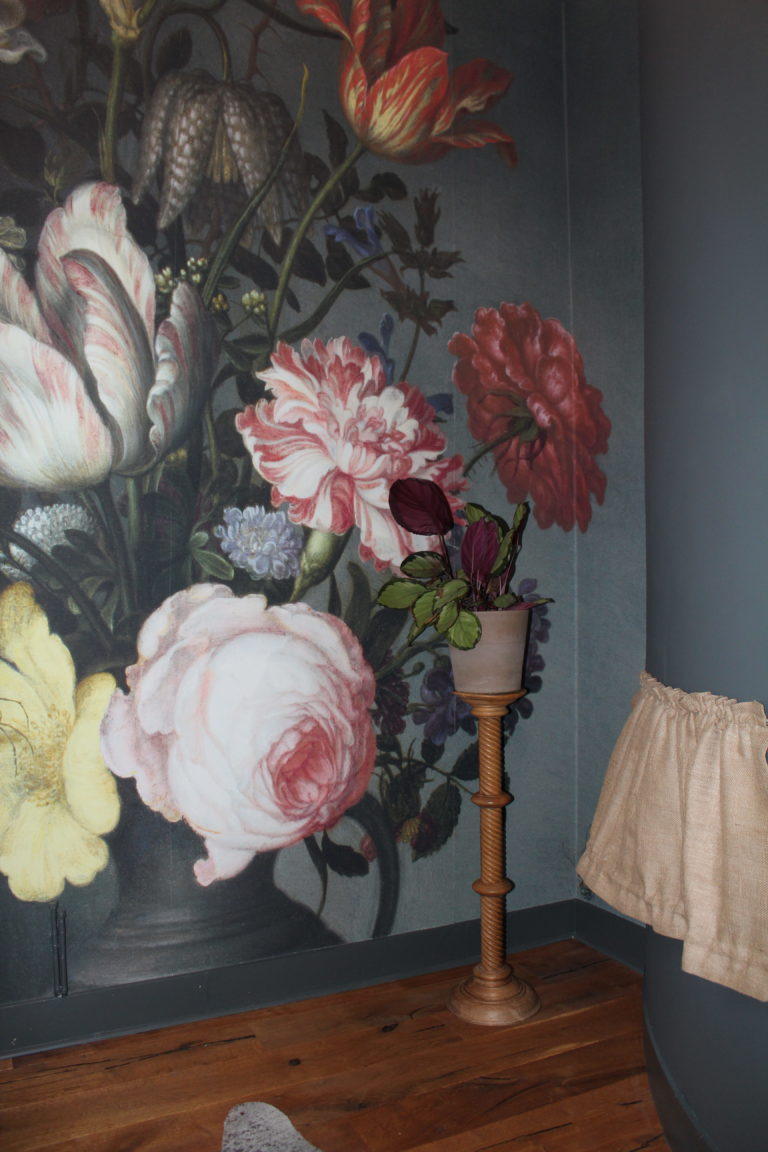 Love this mural in the guest bathroom. Another new discovery from my previous trip.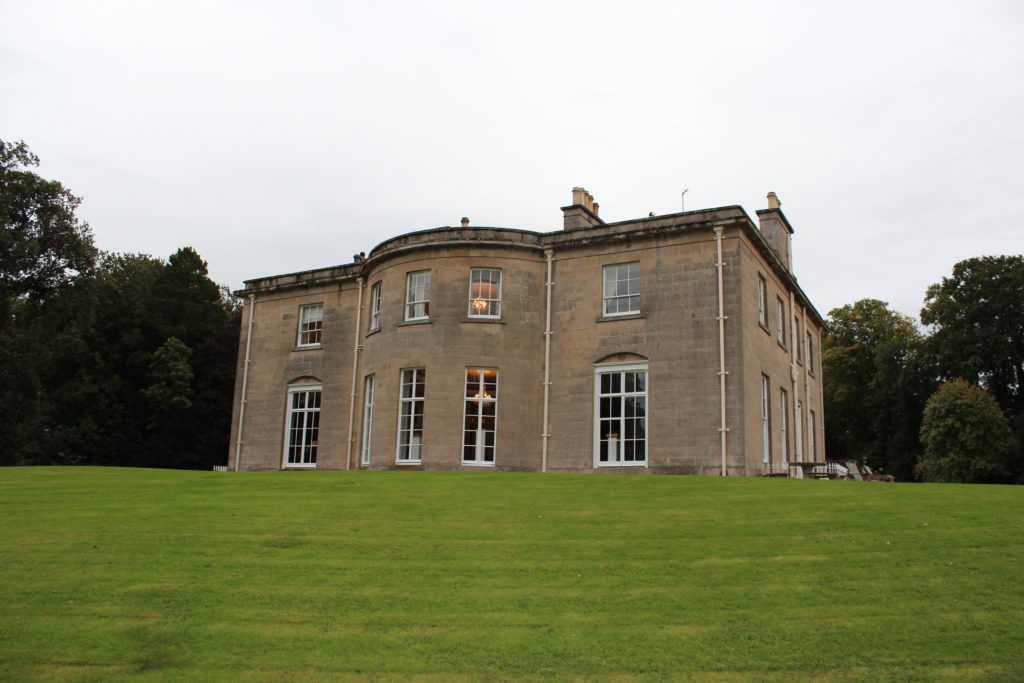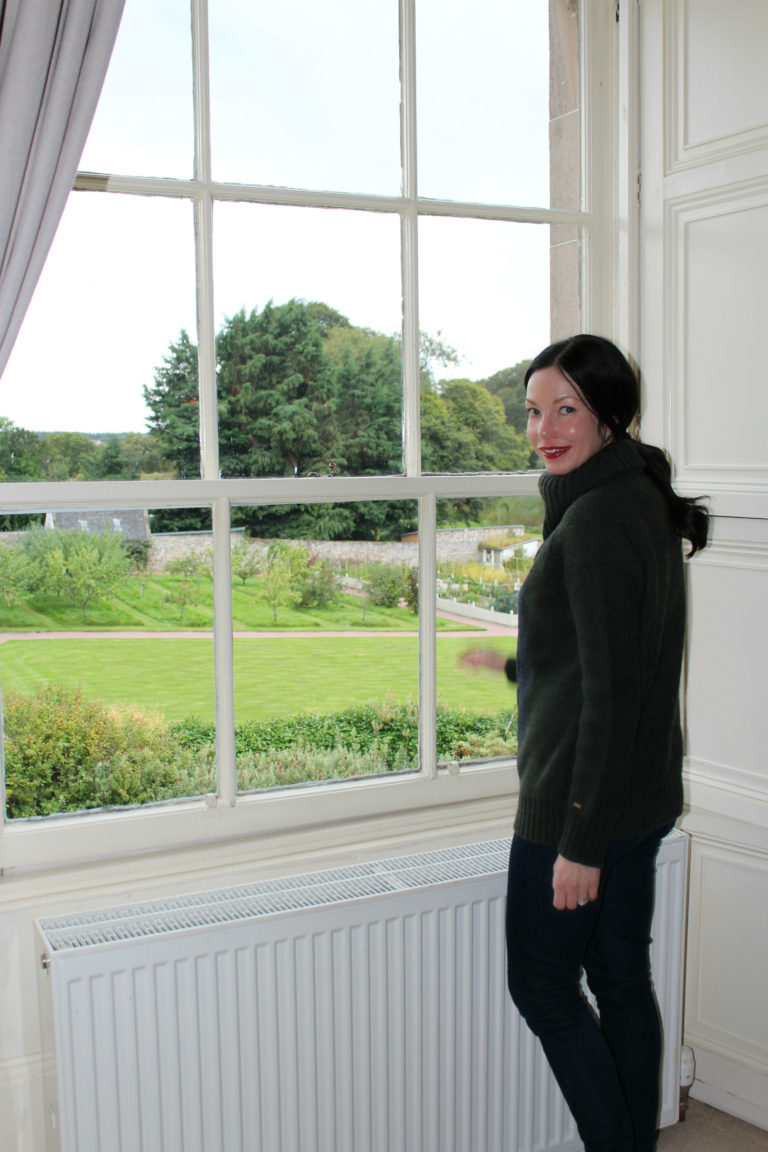 Back to the room to warm up and change for our last night's dinner.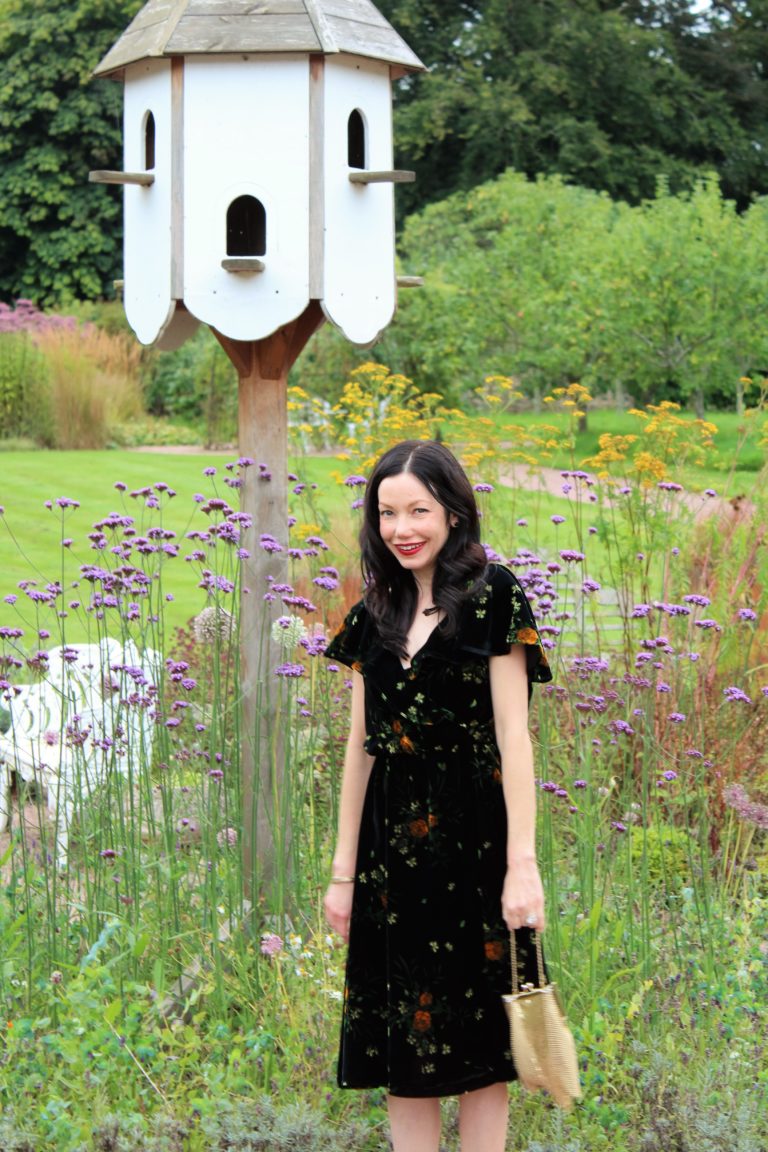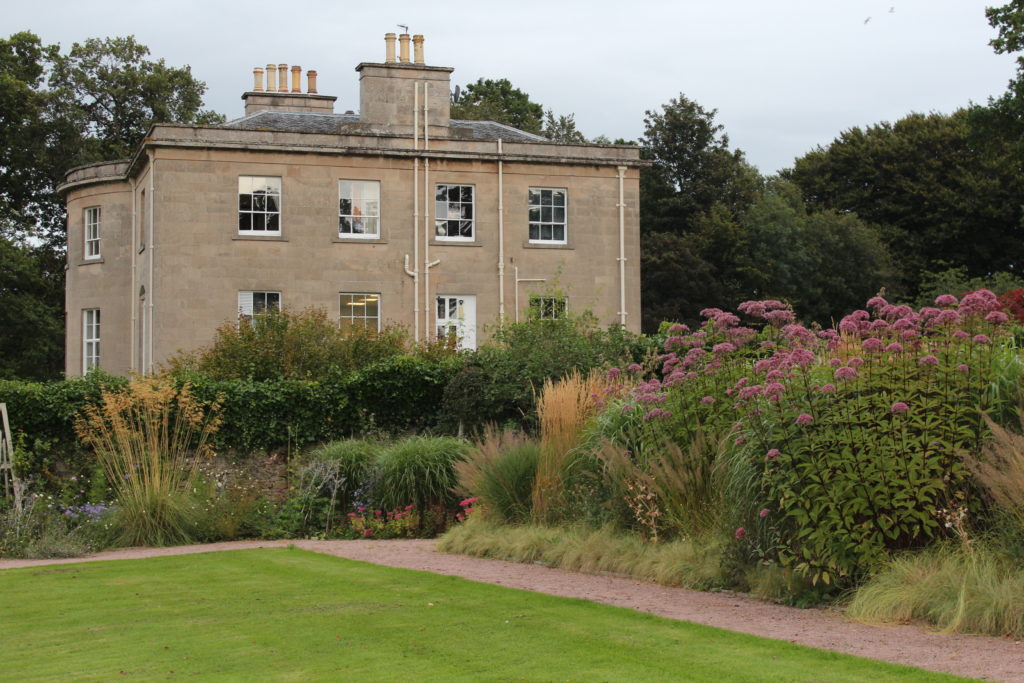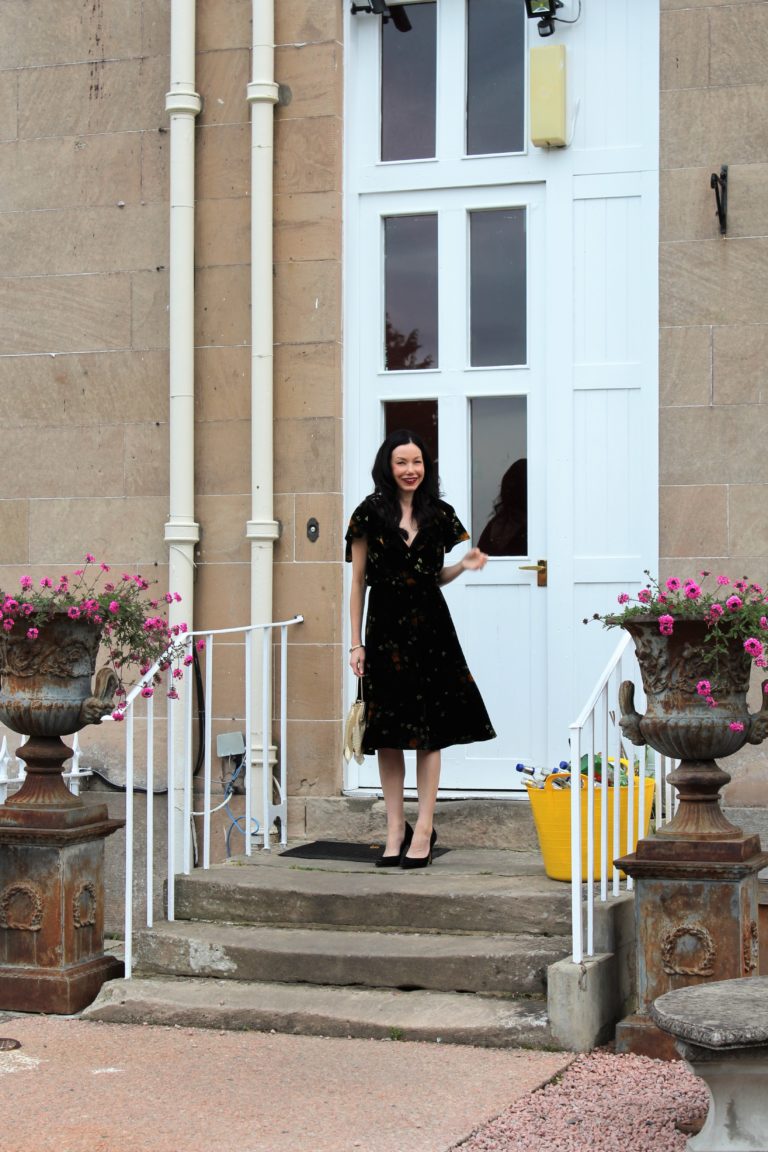 I had to coax Mister Pretty Little shopper out of our warm room for some quick photos.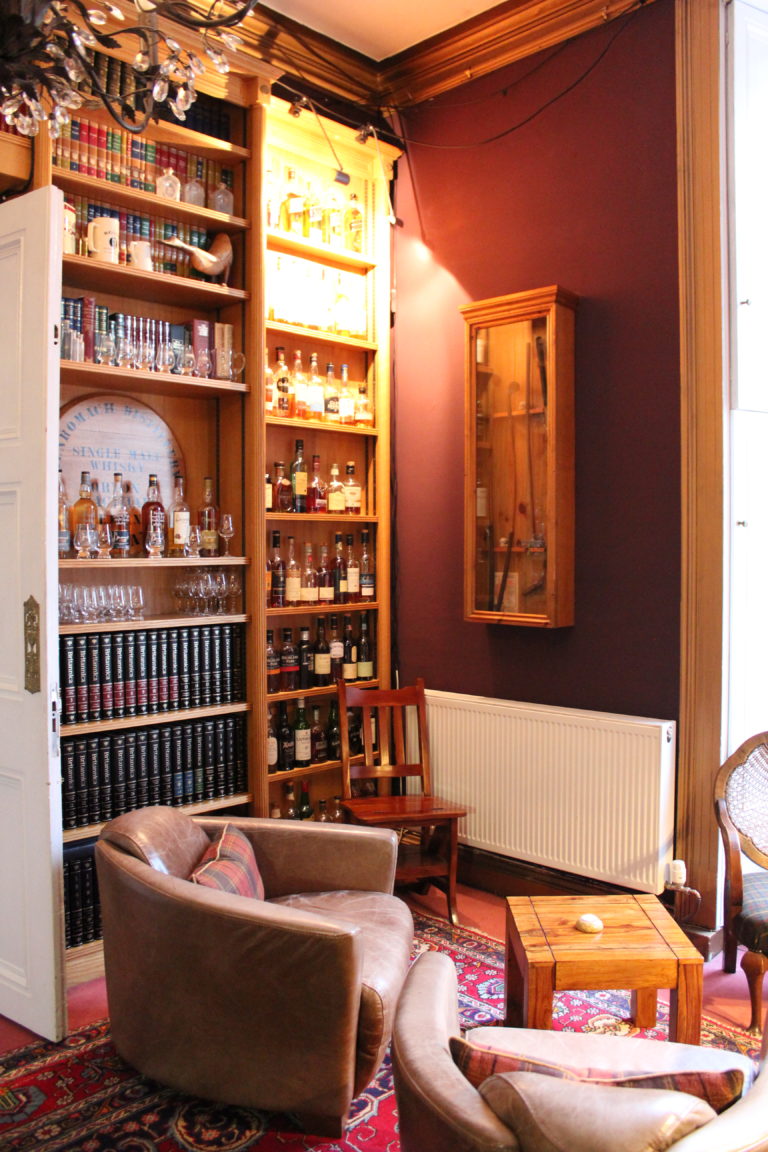 But very shortly, we were back inside and ready for a drink.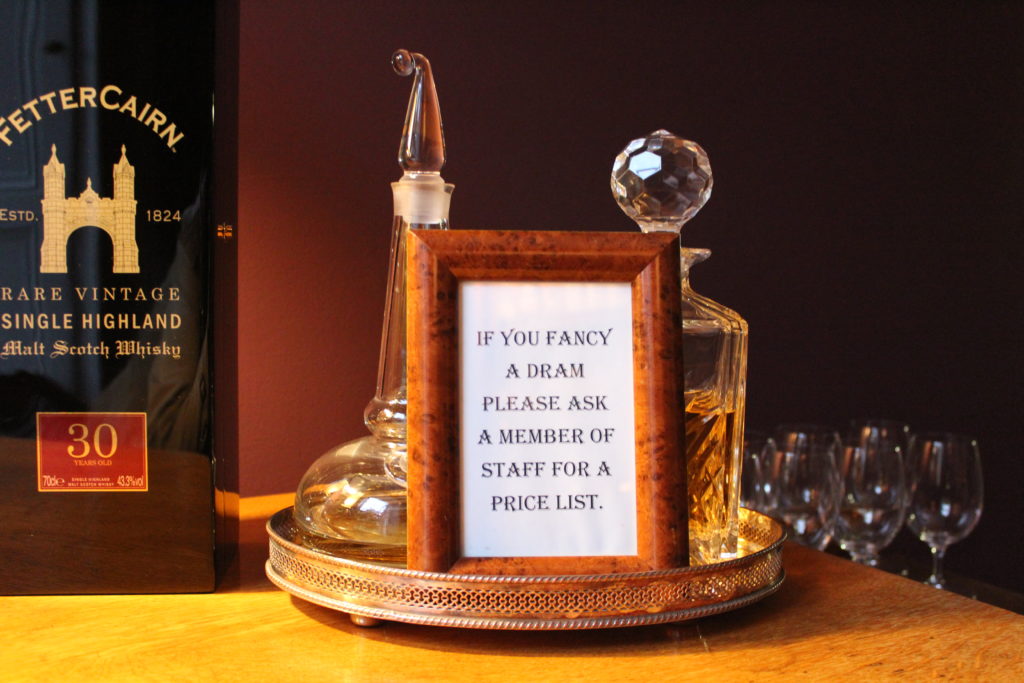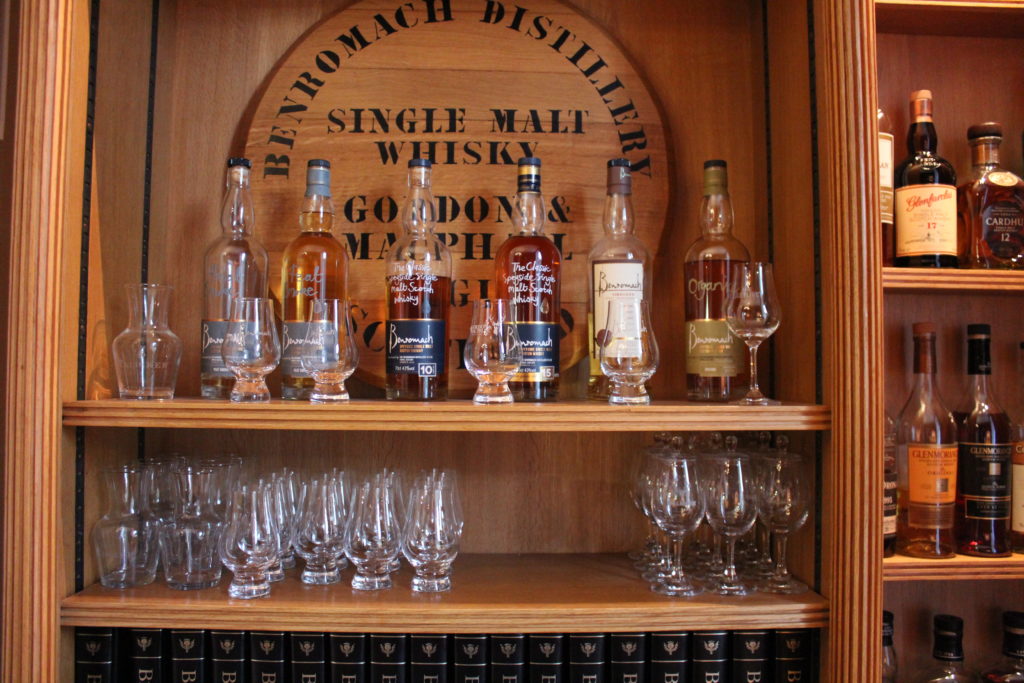 Never a shortage of whiskey (or lack of choice), when you visit the highlands.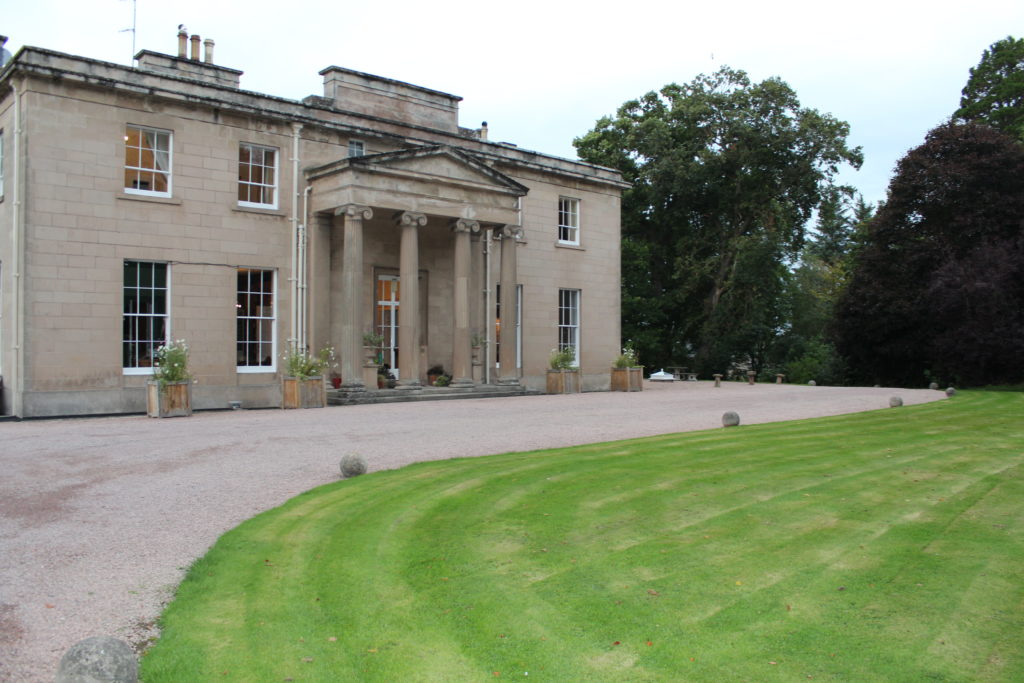 You can visit The Boath House in Nairn, Scotland, for a meal or a stay.
www.boath-house.com
Photos taken by me. And photos of me taken by Mister Pretty Little Shopper.
Thank you so much for stopping by!
xoxo,
Lisa