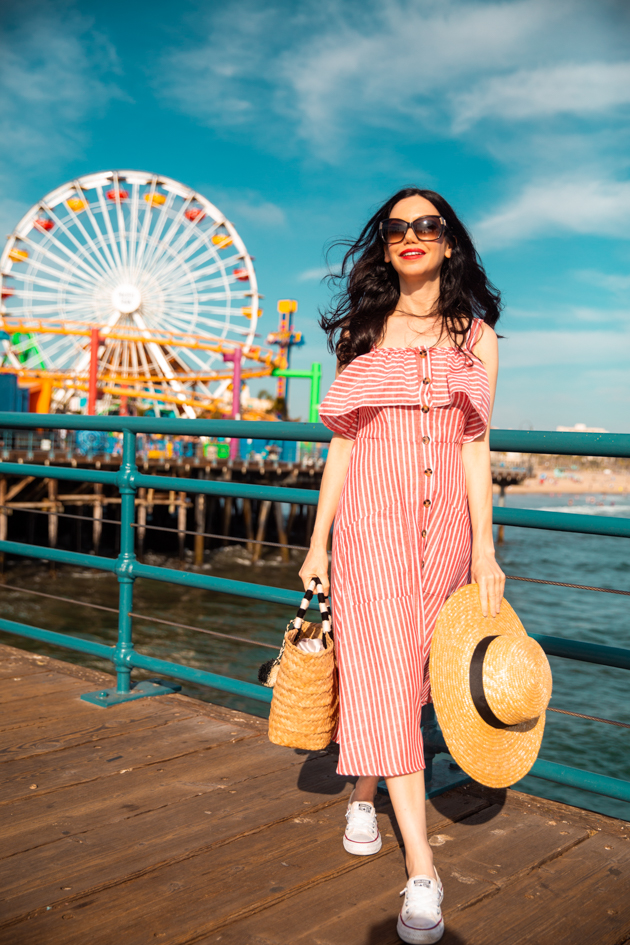 Happy Friday! Are you ready for the weekend? Mo and I had a whimsical adventure visiting the Santa Monica Pier a few weeks ago, hanging out and shooting some photos. I hadn't been there since I was a teenager and we had such a fun time eating cotton candy, playing games and taking in all the sights. As soon as we arrived I got the strangest sense of déjà vu. I had had a dream about a pier-like place that was bustling with shops, eateries, businesses and an artistic crowd. When we got to the pier I instantly recalled it from my dream. It had been so long that I didn't even realize it was the same place! And they even have a Coffee Bean now so it really is a dream!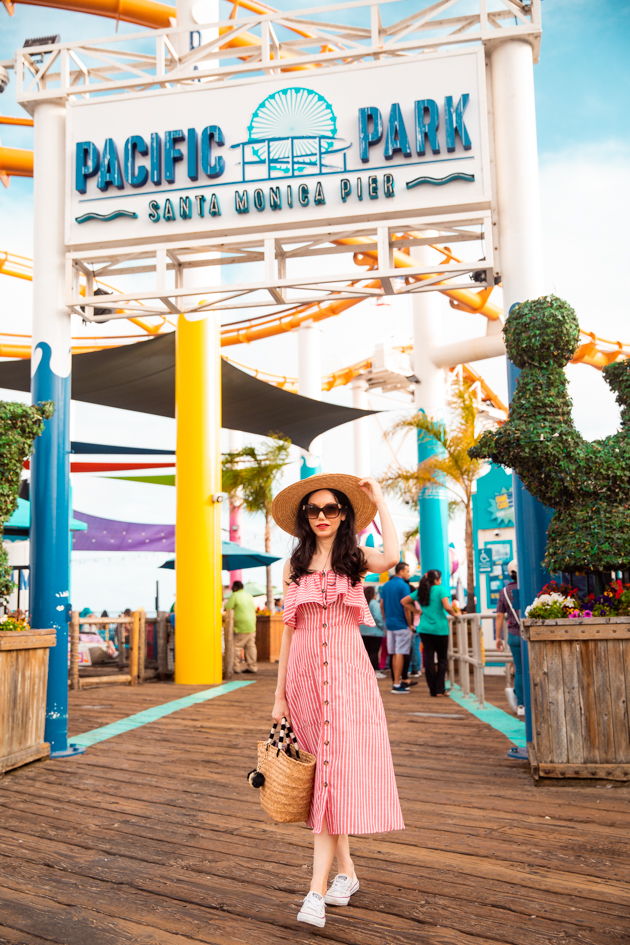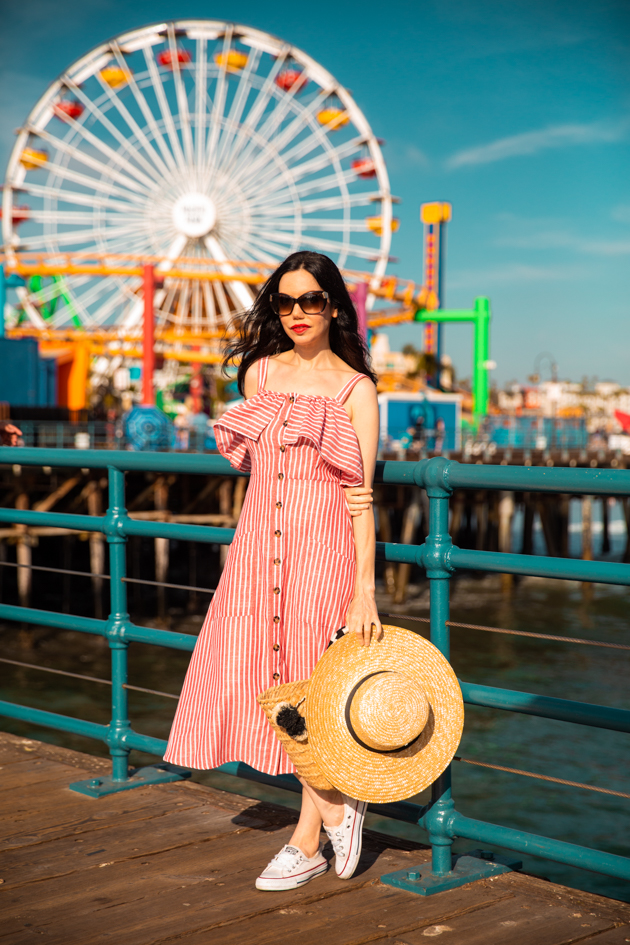 My go to look for visiting the Santa Monica Pier was this darling striped Summer dress from Shein. It's still
available in every size
and it's only $20. It's also super comfy, so I've been wearing it on repeat in this sticky Summer heat. I styled it with a pair of Converse (I have these trainers in 3 colors) and finished the look off with my favorite boater hat and
tote bag
. These pieces are definitely my Summer go to staples! The tote is big enough to fit all your essentials including sunscreen and a sweater in case it get's breezy out.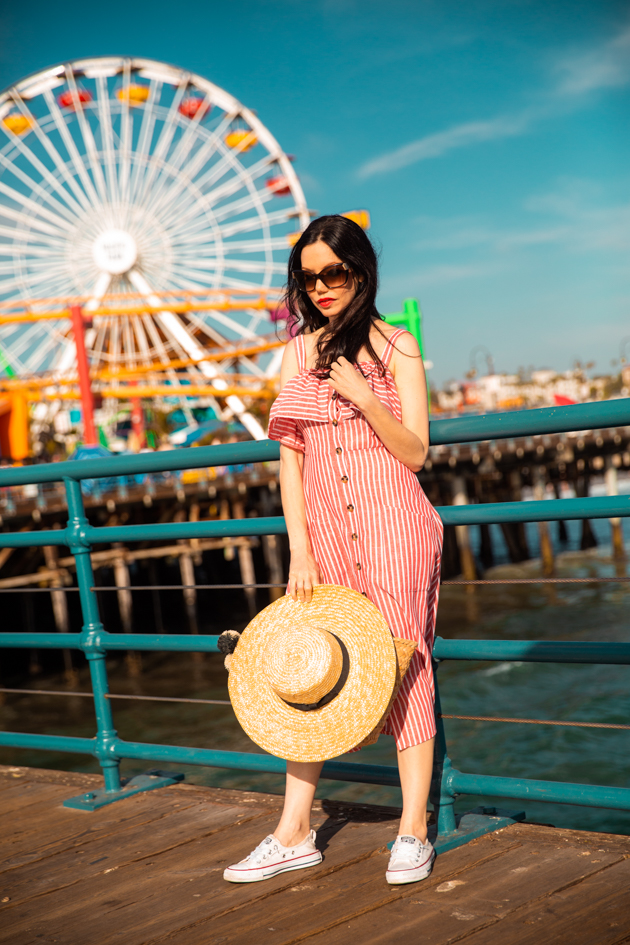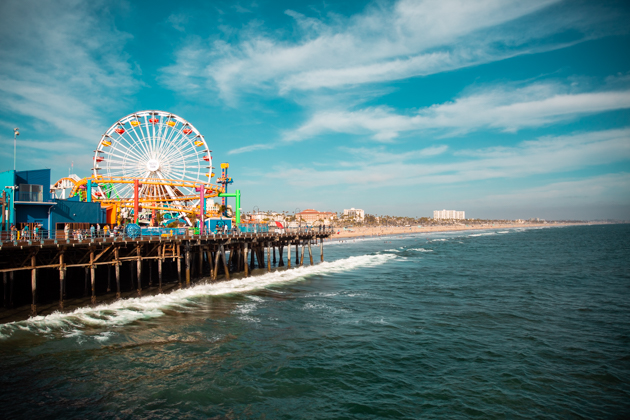 If you happened to catch my post last Friday, you might have heard me mention my plans for a lazy weekend at home. I finally caught up on some much needed sleep and this weekend I am headed to the Simply LA conference at The Americana. I'll be covering the event for IFB (Independent Fashion Bloggers). Kali and I attended the conference a few years ago and I ended up meeting
Sheree
there for the first time. We recognized each other from the site Chictopia and the rest is "herstory". So much fun to be a part of this blogger community and I'm really looking forward to attending the conference again this year. Will any of you be there? You can still get tickets for the Influencer Track, Digital Marketing Track or a free ticket for the Brand Experience
here
. Also, next weekend I'll be headed to San Diego to attend
The Collective Nomad
(and more importantly to visit
Kali
and Baby P). Let me know if any of you will be heading to either of the conferences. I'd love to meet you!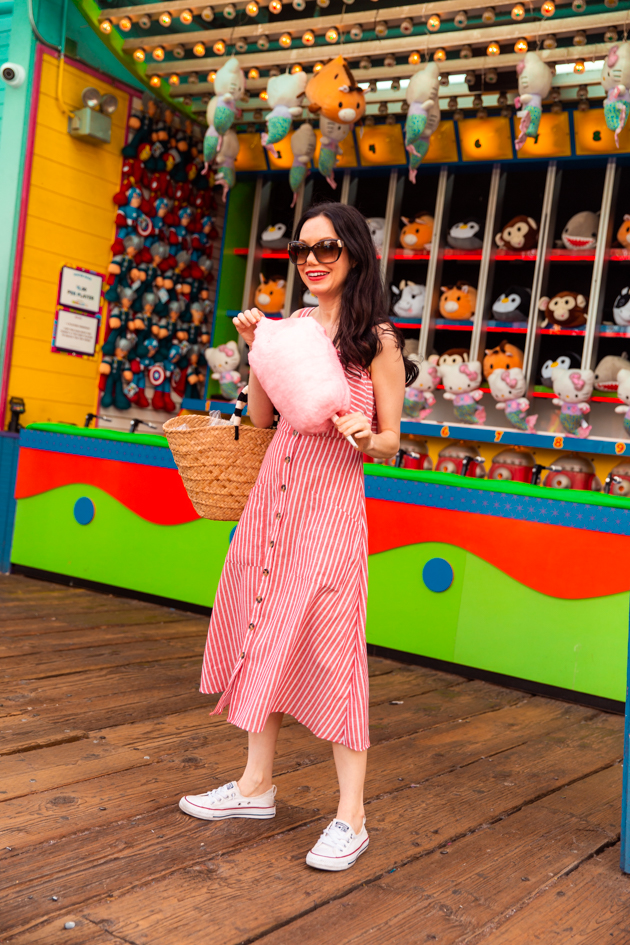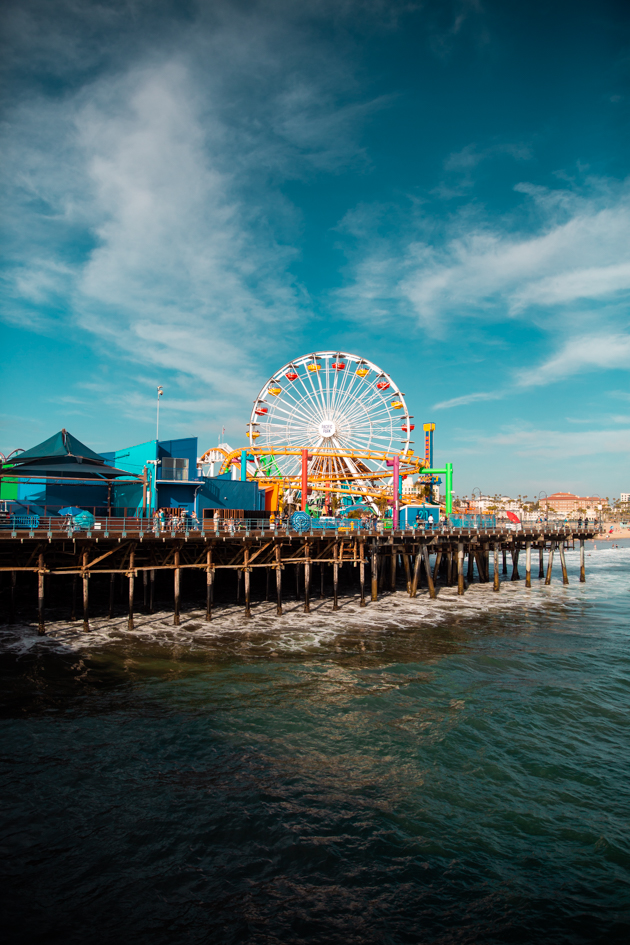 Shop my look: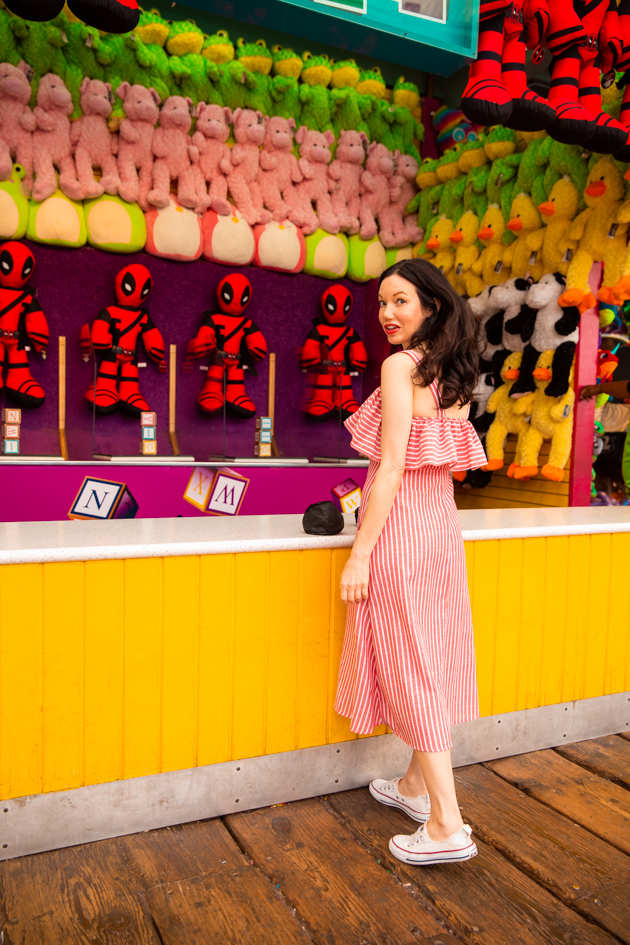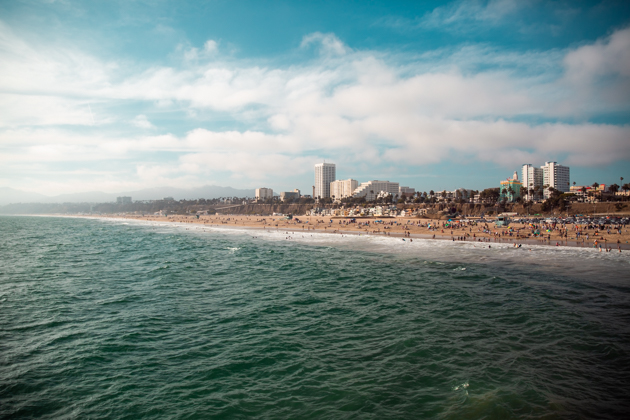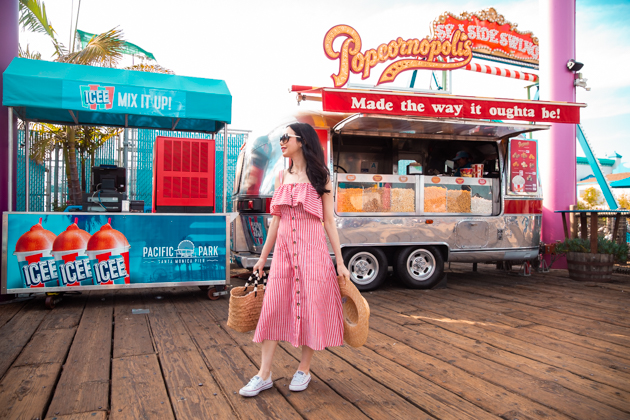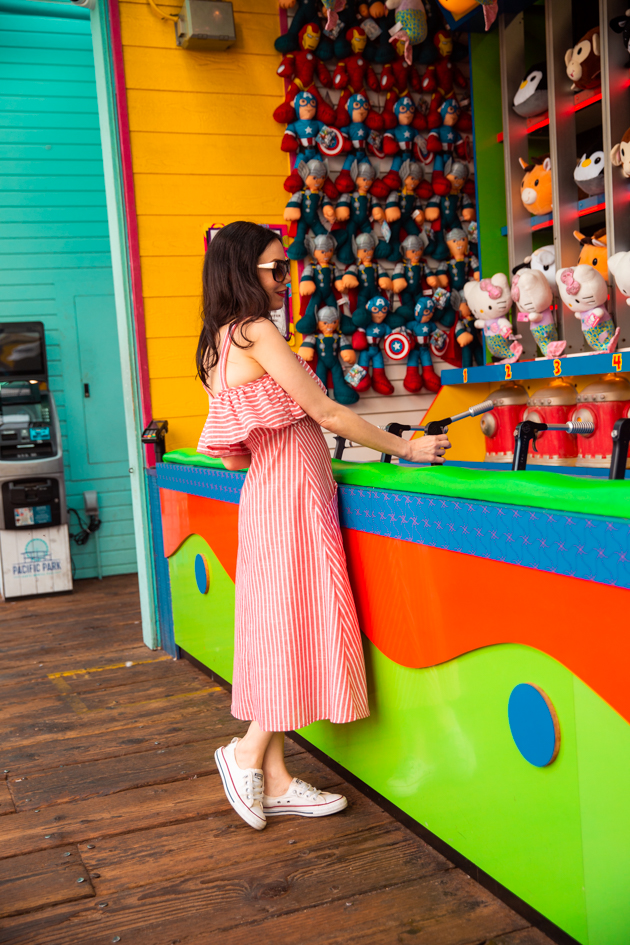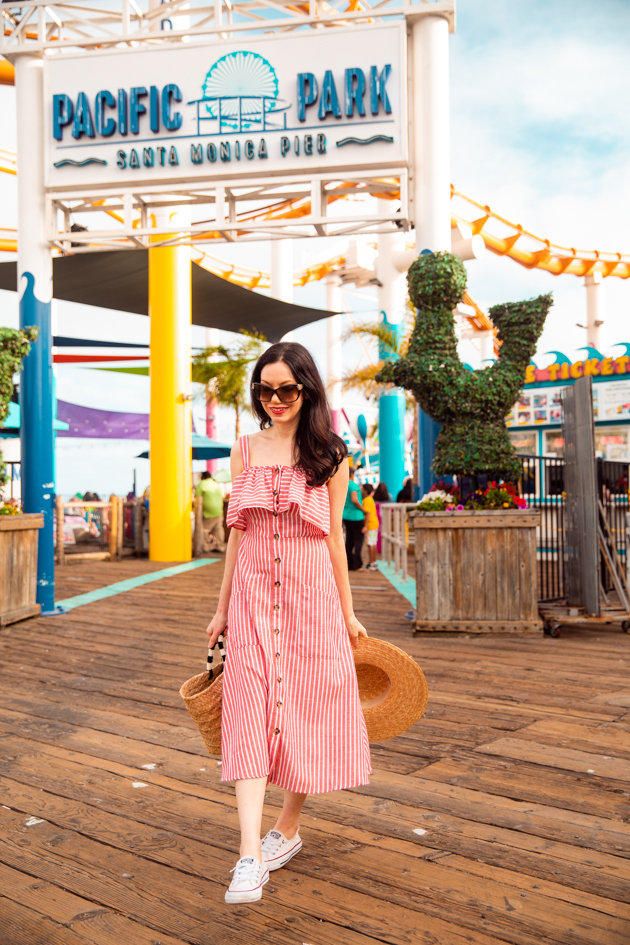 Thank you so much for stopping by!
xoxo,
Lisa
Let's be social!