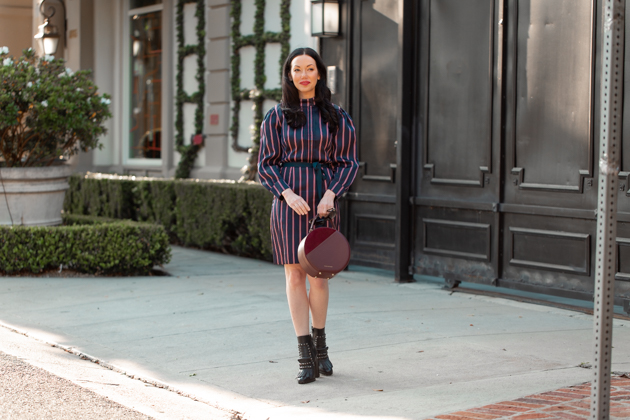 Happy Tuesday! You may have noticed that I've been a little MIA the past few weeks here on the blog. I had been feeling run down, fatigued, depressed and exhausted, and finally managed to make it to the lab to get the blood work that two of my doctors had ordered done. By "finally managed", I mean that my darling hubby drove me to the appointment for moral support… I had just been putting this test off for so long.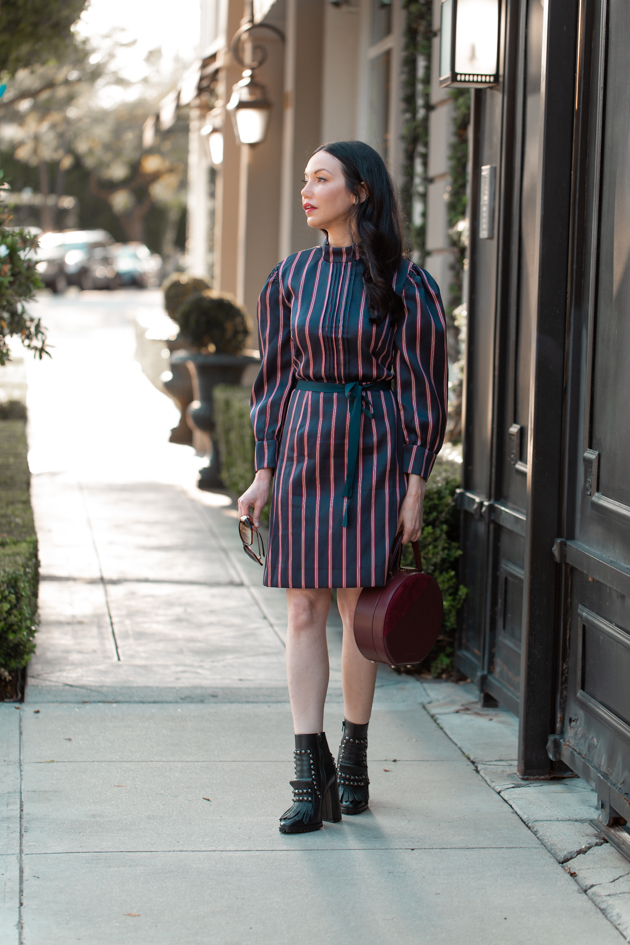 So why was I resisting getting a blood test? Well for one thing it was just another task on my list that I was feeling too run down to complete. But I think the main reason was this little thing you might have heard of called "Doctor Google." I kept Googling my symptoms of fatigue, muscle aches, exhaustion, etc. and every time the trusted World Wide Web seemed to diagnose me with the big "C" or an equally bad auto-immune disease.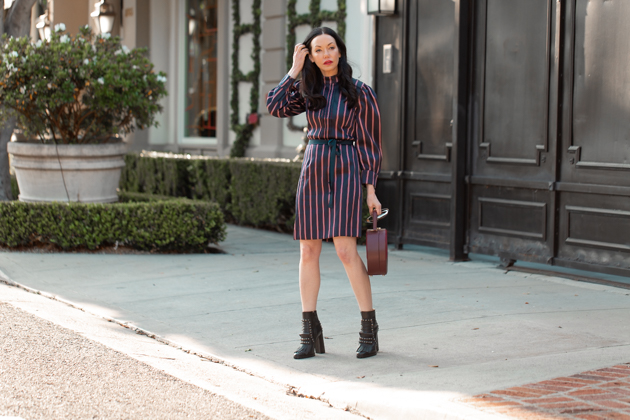 When the doctor's office called me on Monday to give me my results, my heart might have skipped a beat, until I remembered that doctor's don't usually diagnose anything super serious over the phone through their nurse practitioner. I was so relieved to find out that my big mystery illness was none other than severe Vitamin D deficiency. That's right folks, this Southern California girl (who lives just 4 blocks from the beach) apparently does not get out into the sun enough. While an optimal level of Vitamin D is considered to be somewhere between 40 and 80, mine test came back at 11. My doctor called in a prescription strength Vitamin D supplement to my pharmacy that I have to take for the next 12 weeks before switching to over the counter supplements. I'm so grateful to know what was wrong and really feel foolish for not having gotten these tests taken care of sooner. Can any of you relate?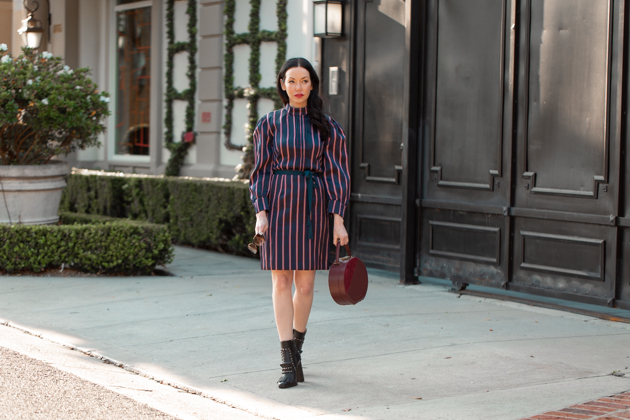 Anyway, enough about Vitamin D, let's talk about this Sandro Paris striped dress! I purchased it on Black Friday and had felt so bad not getting it up on the blog sooner as I've been wearing it all Winter. The good news though, is that it's a perfect dress to take you through Spring and it's currently on sale for 60% off and still available in every size!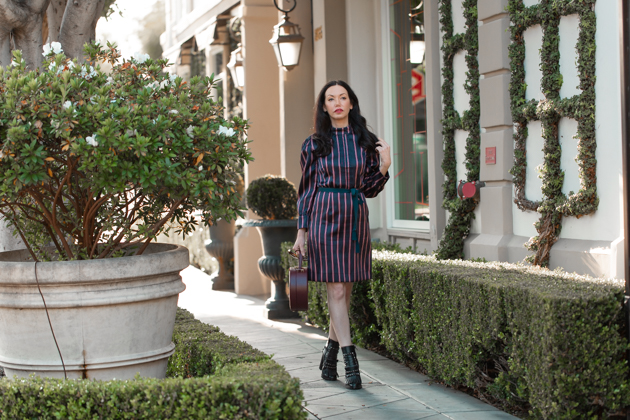 Sandro Paris dress (on sale for 60% off! Also love this blouse version) / Tommy Hilfiger boots (similar here and here) / Tammy & Benjamin bag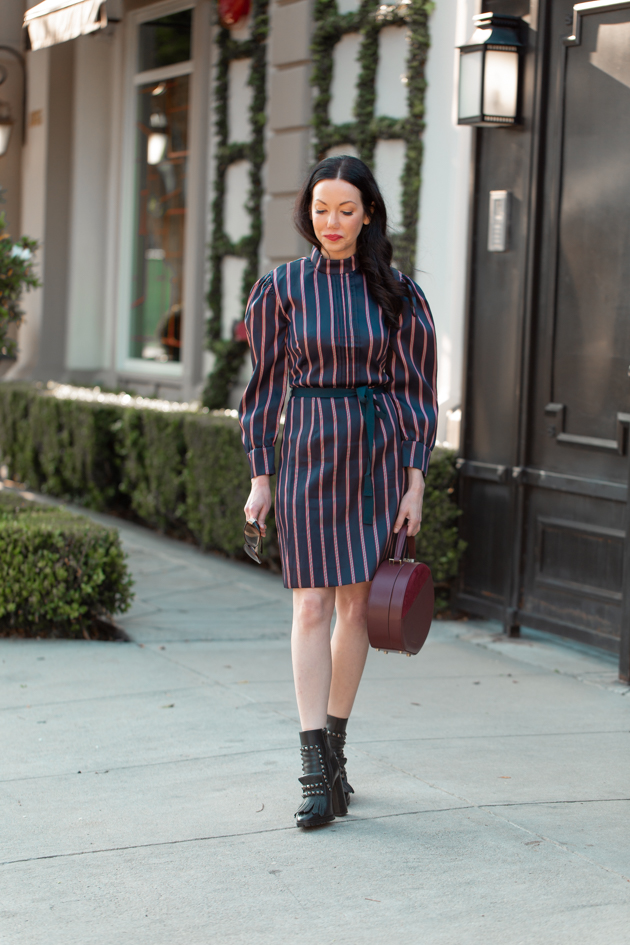 Shop my look: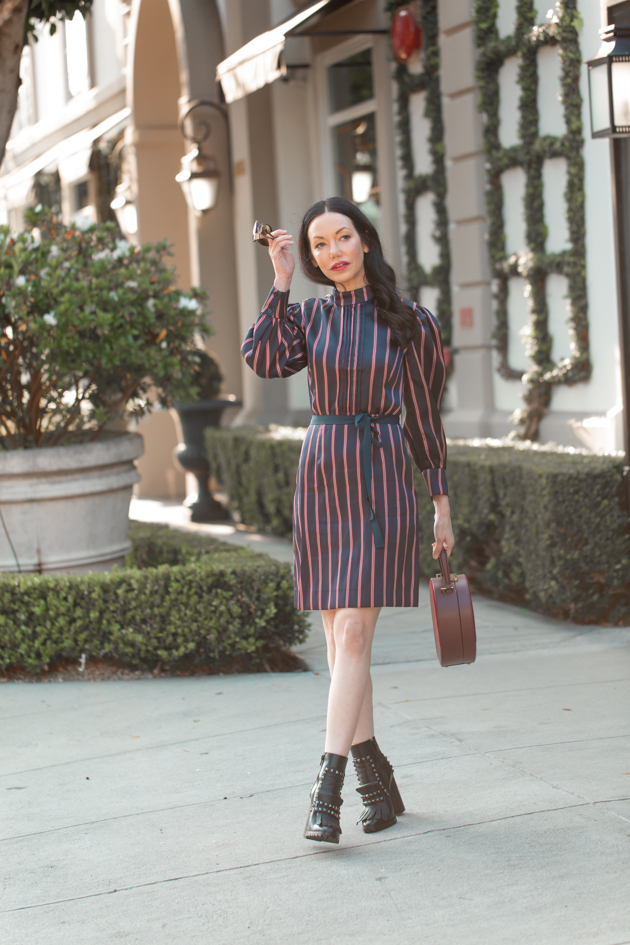 Wishing you a great week! Be sure to check back in often as I'll be catching up on all the content I've been shooting now that I'm on the mend, including a behind the scenes look at our last shoot for The Fash Life Series. Also, if you've been putting off getting to your doctor, be sure to make that appointment and get your lab tests done! 🙂
Photos by Mo Summers.
Thank you so much for stopping by!
xoxo,
Lisa
Let's be social!