As someone who has absolutely never been a fan of potato salad, even I find it strange that this no mayo potato salad has become one of my new favorite Summer recipes. Scroll down for the entire recipe!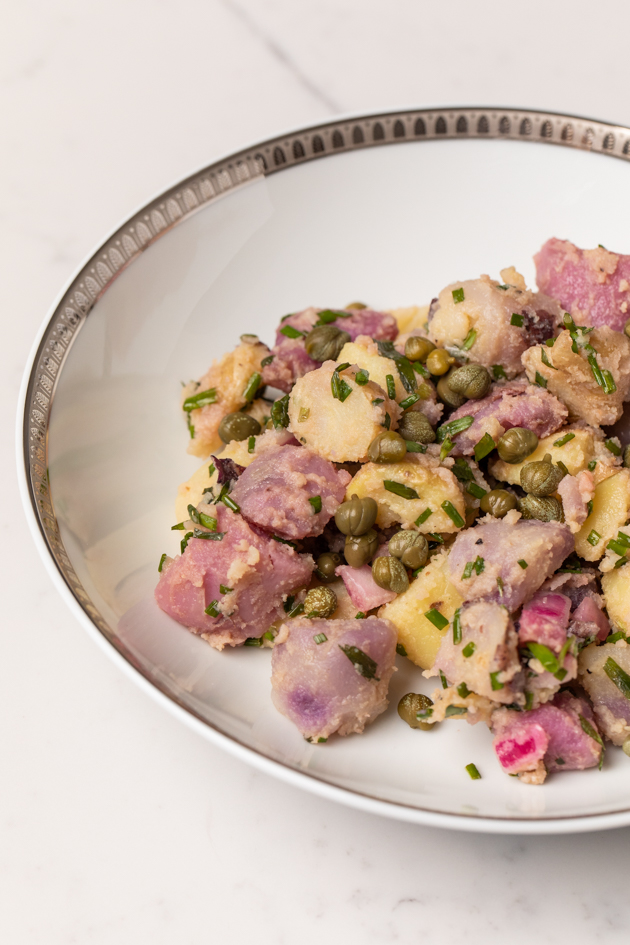 It had never actually crossed my mind to even make potato salad until a local lifestyle magazine was delivered to
my new house
featuring a recipe for potato salad that looked surprisingly light. I started toying with the idea of attempting a potato salad with avocado mayo, but stumbled upon a few no-mayo French style potato salad recipes and started experimenting with ingredients.
Ultimately I settled on this light and easy no mayo potato salad recipe which has a tangy, refreshing and satisfying flavor without adding any vinegar. The lemon juice and optional capers add just the perfect amount of acidity, while still keeping it delicious and buttery. This recipe is easy to make and can be prepared ahead or served immediately. Since there's just two of us, we enjoyed the leftovers for a couple of days after I made it. I would recommend serving the dish at room temperature if you decide to prepare ahead.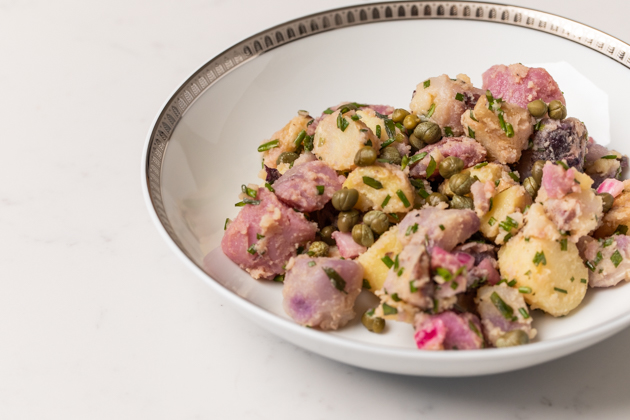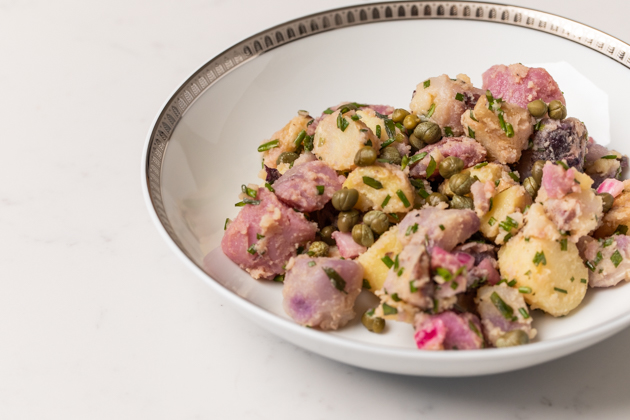 Light and Easy No Mayo Potato Salad Recipe
Ingredients
1 .5

lbs

Potatoes

I recommend tri-colored heirloom fingerling or small red or Yukon gol

1/4

c

extra virgin olive oil

I love this one

2

tbs

Dijon mustard

1/2

juiced lemon

1/3

c

finely diced red onion

1/4

c

freshly chopped chives

1/4

c

freshly chopped tarragon

1/3

c

Capers drained and rinsed

Sea Salt and Finely Ground Pepper to taste
Instructions
Rinse and scrub the potatoes and place in a large saucepan with 1/2 teaspoon sea salt. Cover by one inch with cool water and bring to a boil over high heat. Reduce the heat to medium and simmer until the potatoes are easily pierced with a fork (about 15 to 20 minutes).

While the potatoes are cooking, combine the extra virgin olive oil, Dijon mustard, lemon juice, and diced red onions with a whisk until well blended.

Drain the cooked potatoes in a colander and rinse under cold water until they are cool enough to handle but still warm. Chop the potatoes into 1 inch bites... most of the skin will naturally peel off at this point, but I leave the remainder for a rustic taste and texture.

Toss the potatoes with the olive oil mixture and then add then fold in the chopped tarragon, chives and capers if desired. Add sea salt and pepper to taste.
**Use local and organic ingredients where possible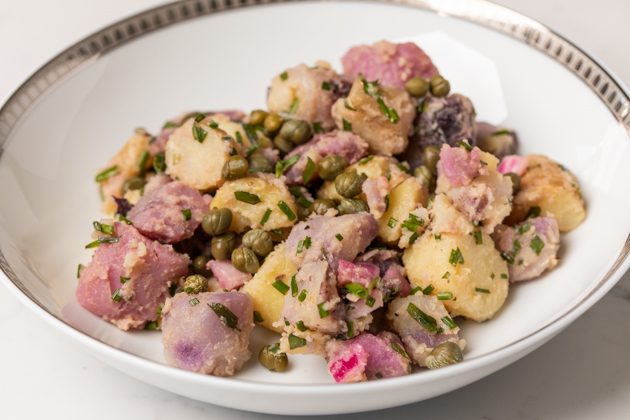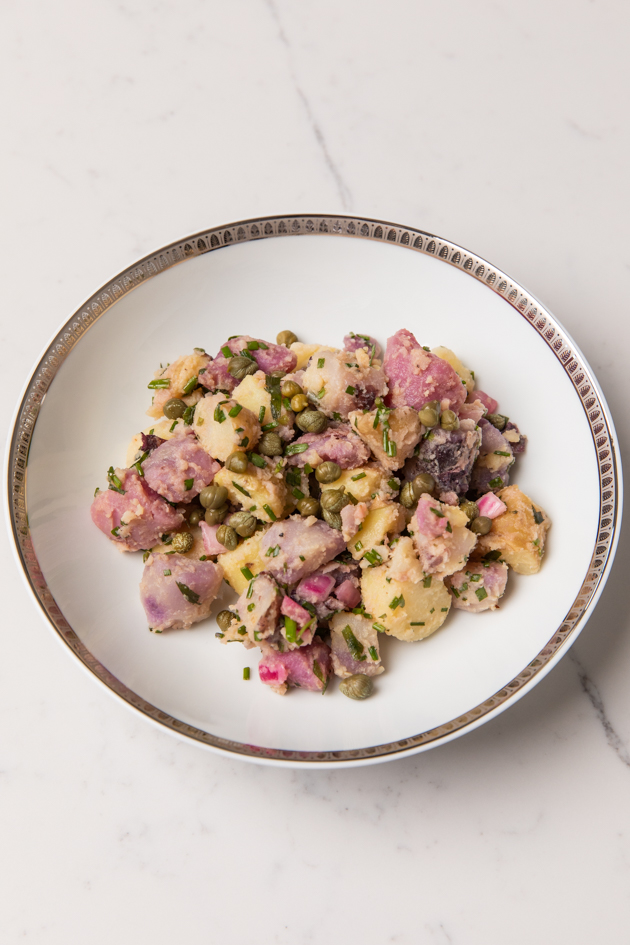 Shop this Recipe:

Let me know what you think of this easy potato salad and please share links to your favorite Summer recipes in the comments below!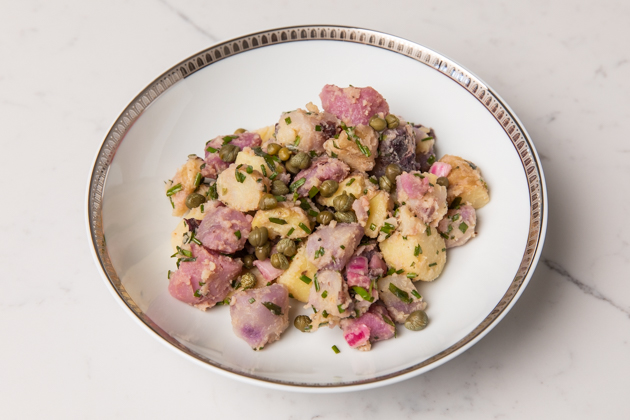 Thank you so much for stopping by!
xoxo,
Lisa
Let's be social!