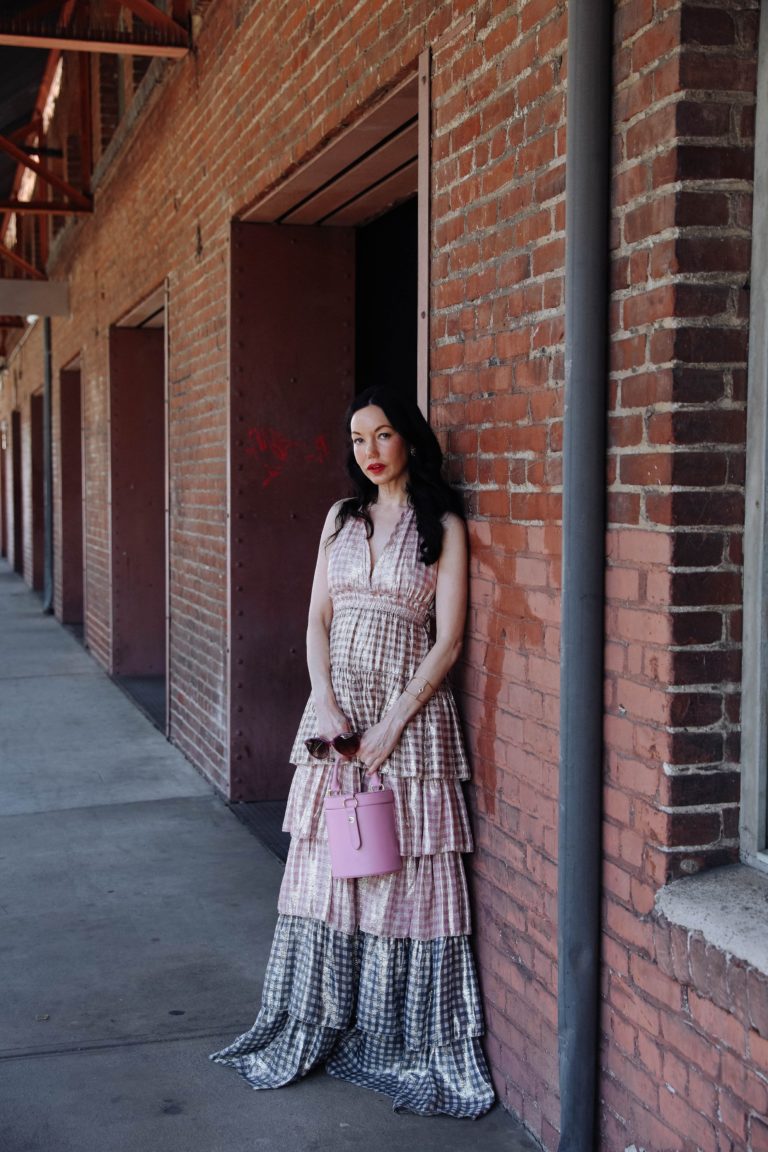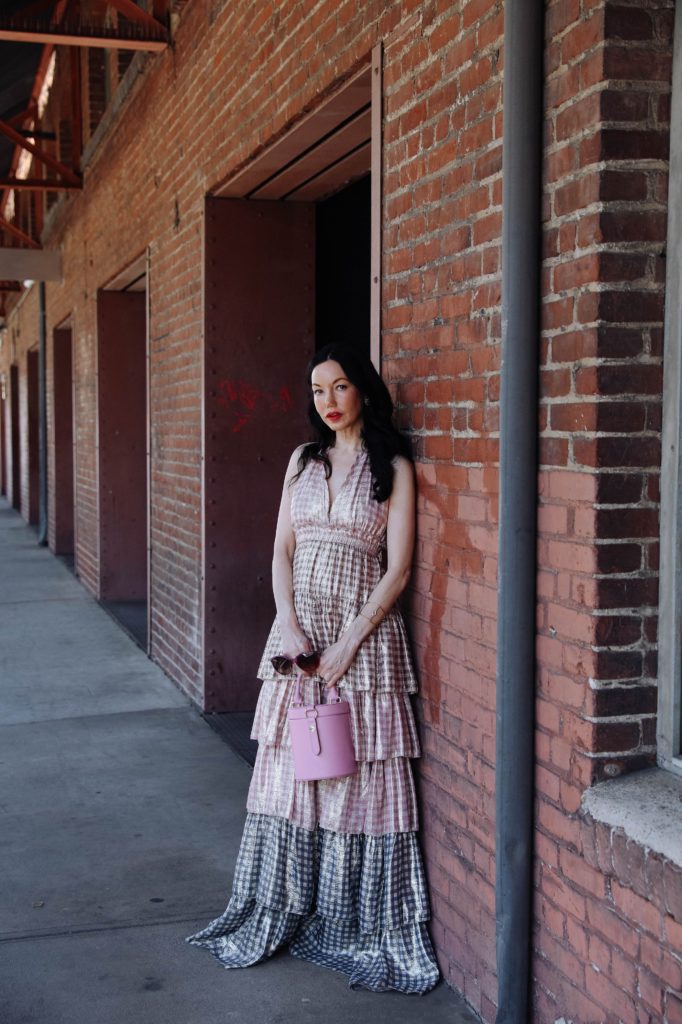 The pre-Covid world we lived in just seven months ago when these photos were taken, is starting to fade into a hazy blur. It was still early February and the Coronavirus was barely on my horizon as we were in the middle of negotiating with the people who would eventually buy our house… and I was dreaming of what our new home would be like and where I would travel first after 4 + years of being home bound. Stefanie and I had a heartfelt talk about cutting my losses, moving on and being happy as we shot this beautiful LoveShackFancy dress… and I was regretting not having the energy to style it for a Spring soiree I was planning to shoot with a few friends.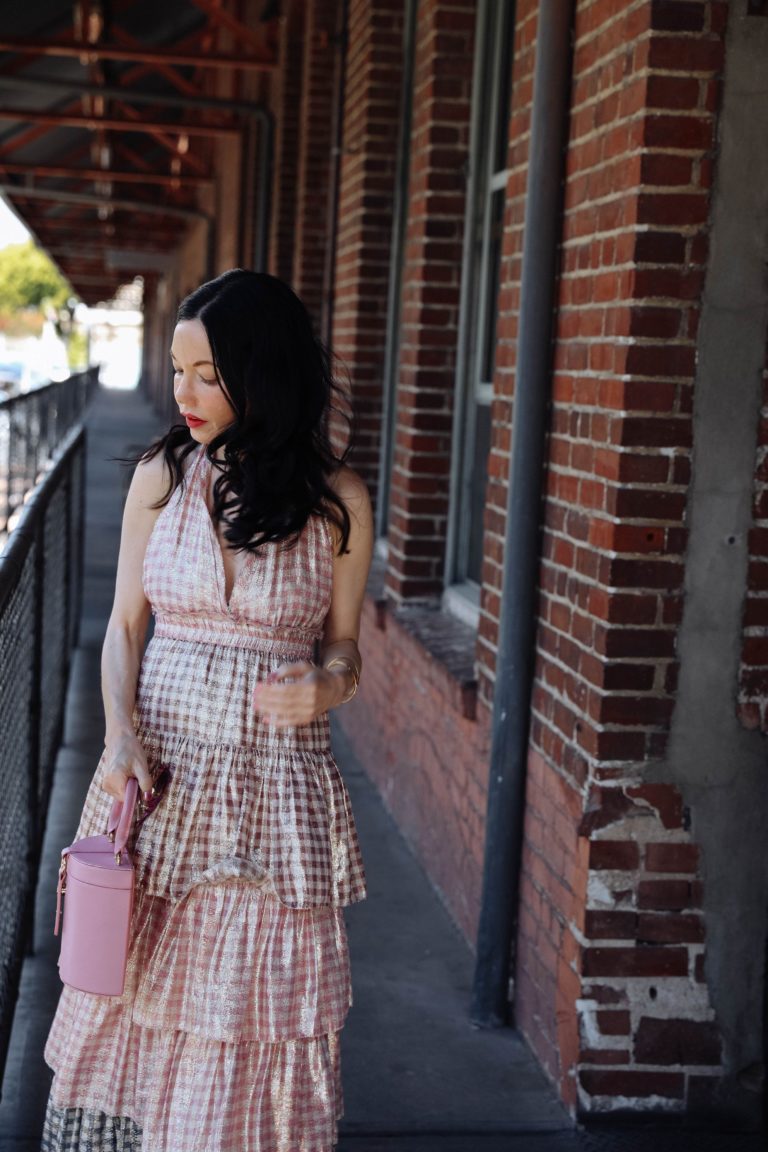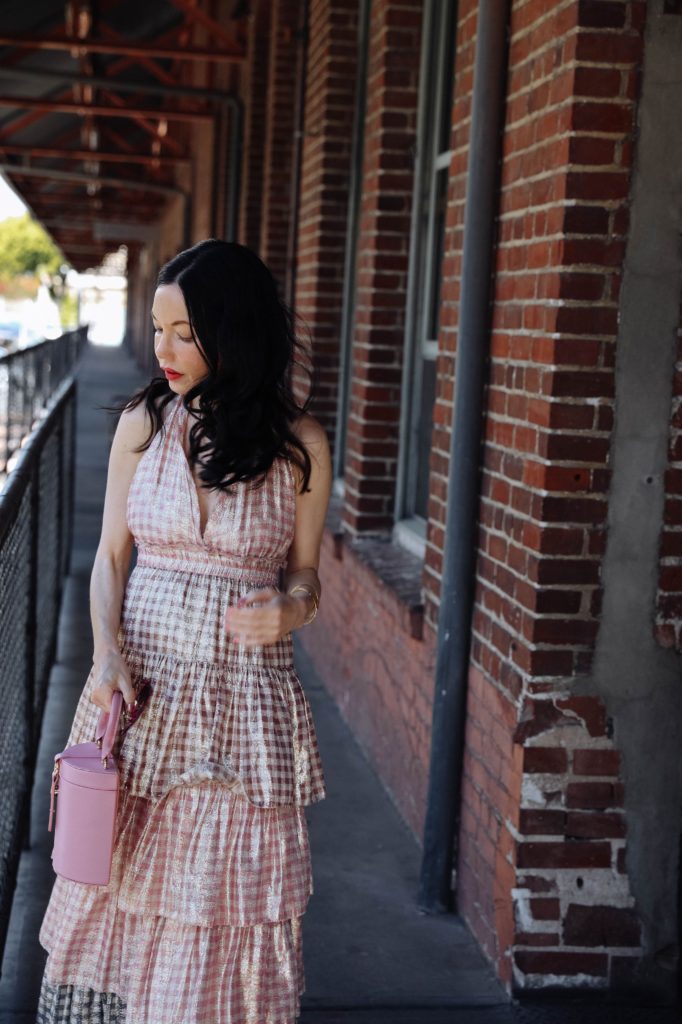 Alas, the soirees will have to wait till next year (unless I decide to throw a Halloween Mask-erade), but for now I'm grateful to be healthy and sharing this lovely LoveShackFancy dress and life lately in my new house.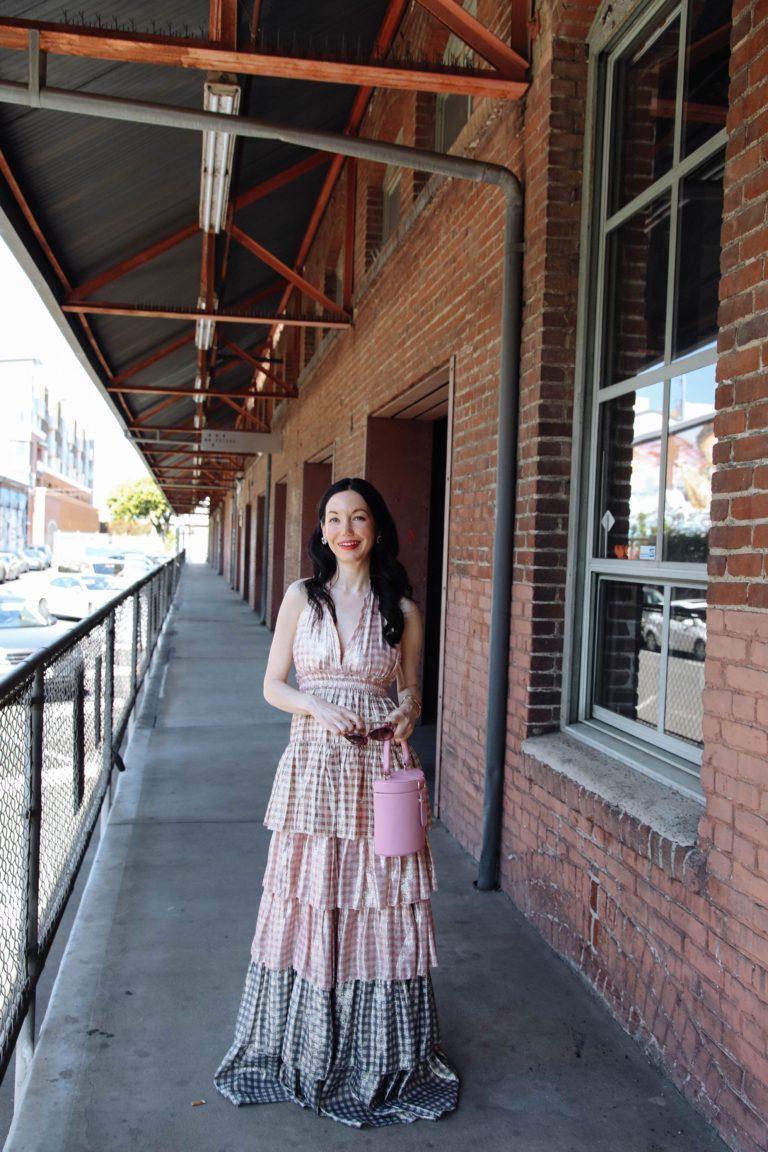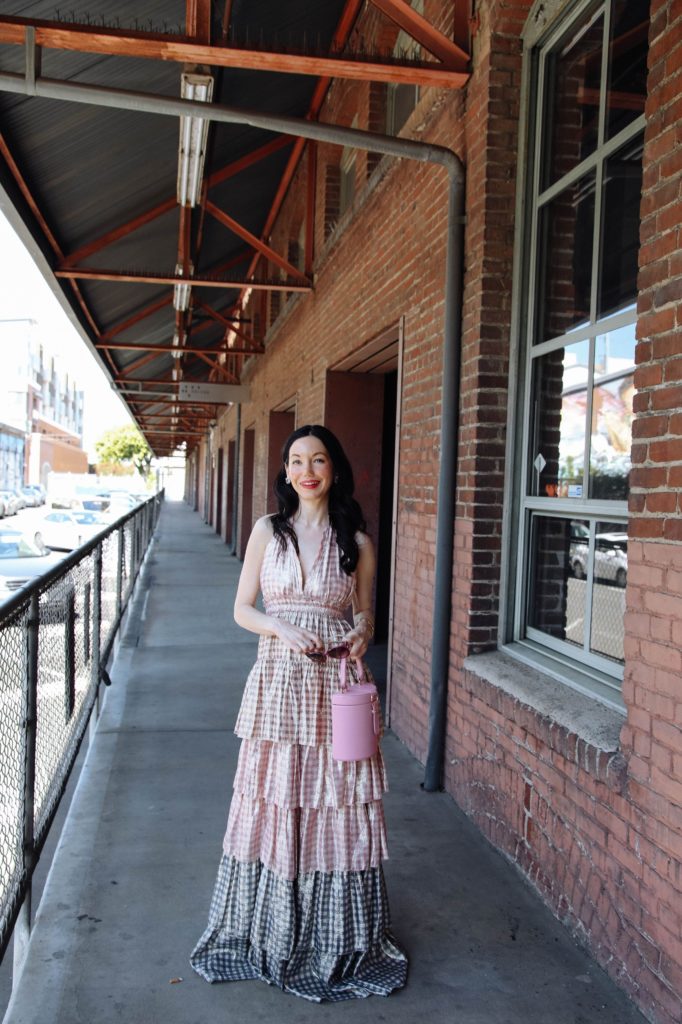 What I've Been Watching
Fosse/Verdon
As a huge Broadway musical lover and history buff, I can't recommend this show highly enough! I had read a couple of books on Bob Fosse and seen a few revivals of his musicals. All That Jazz is still one of my all time favorite movies, but I love how this story depicts so much of Gwen Verdon's life and point of view that was missing from so many previous works about Fosse. Also, the performances by Michelle Williams, Sam Rockwell, Margaret Qualley and the rest of the cast are truly outstanding! And don't even get me started on the costumes, décor, music and choreography!!
The Umbrella Academy
This show is the absolute perfect blend of sci-fi and fantasy and I couldn't wait for each episode to unfold. This show about seven estranged siblings with extraordinary powers who are reunite after their fathers death to try to save the world, stars Ellen Page, Tom Hopper, Mary J. Blige and young and brilliant scene stealer Aidan Gallagher. Really hoping this show, that is based on a graphic novel, will get a season 3!
Dark
This German series from Netflix can get a little confusing as you'll have to follow the characters across seven different timelines and three different worlds… all while reading the subtitles (unless you happen to speak German of course). The story that starts with a missing child that sets four families on a hunt for answers as they unearth a mind-bending mystery, also has multiple actors playing roles as they age through different generations. If you have the patience to keep up, this 3 season crime drama/sci fi series is definitely worth watching.
Never Have I Ever
This adorable coming of age drama is another Netflix show that was created by Mindy Kaling and is loosely based on her real childhood story growing up as an Indian American teenager in the 90's.
The Old Guard
This one is a big budget Netflix movie, but I wish it was a series because I wanted it to keep going! It's another story that's based on a graphic novel (and it stars Charlize Theron), so hopefully there will be multiple sequels in the works. The story follows our undying warriors who've secretly protected humanity for centuries and are now being targeted for their mysterious powers just as they discover a new immortal.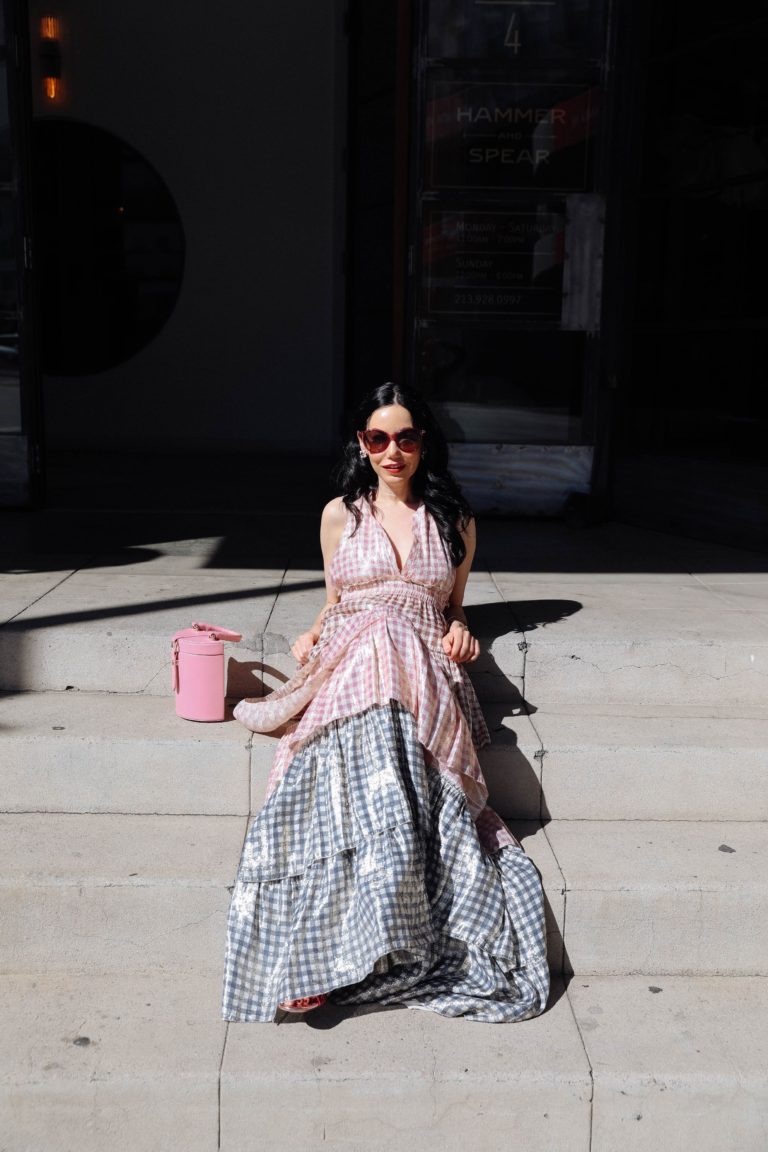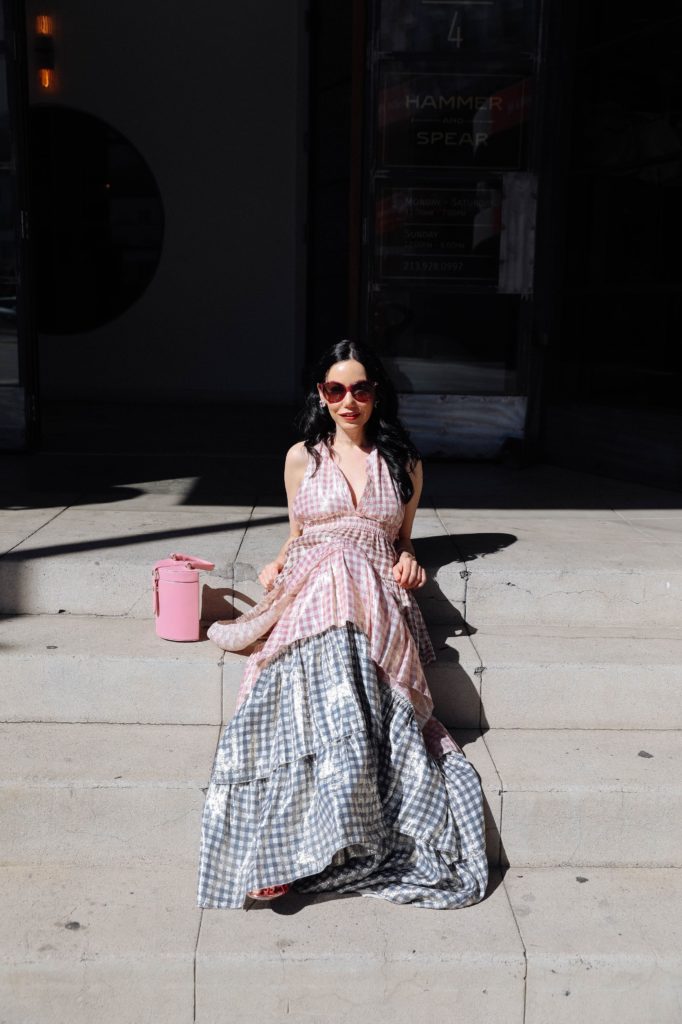 What I've Been Reading
Admittedly it's been a little hard to focus on reading books the last few months with all the news to keep up with and still working on settling into our new house. I found Big Summer by Jennifer Weiner to be a fun Summer Audible read, and I just finished This is Not A Fashion Story by Danielle Bernstein. It's a really quick and inspiring read (especially if you're a blogger or budding entrepreneur). It also made me seriously crave a visit to NYC, but my husband reminded me that I am longing for pre-Covid times in the city as it's definitely not a desirable or safe place to visit at present.
Next up on my reading list is 1984 by George Orwell (can't believe I still haven't read this, but now seems like the perfect time). I also just downloaded Behold the Dreamers by Imbolo Mbue and What Alice Forgot by Liane Moriarty. Let me know if you have any suggestions to add to my queue.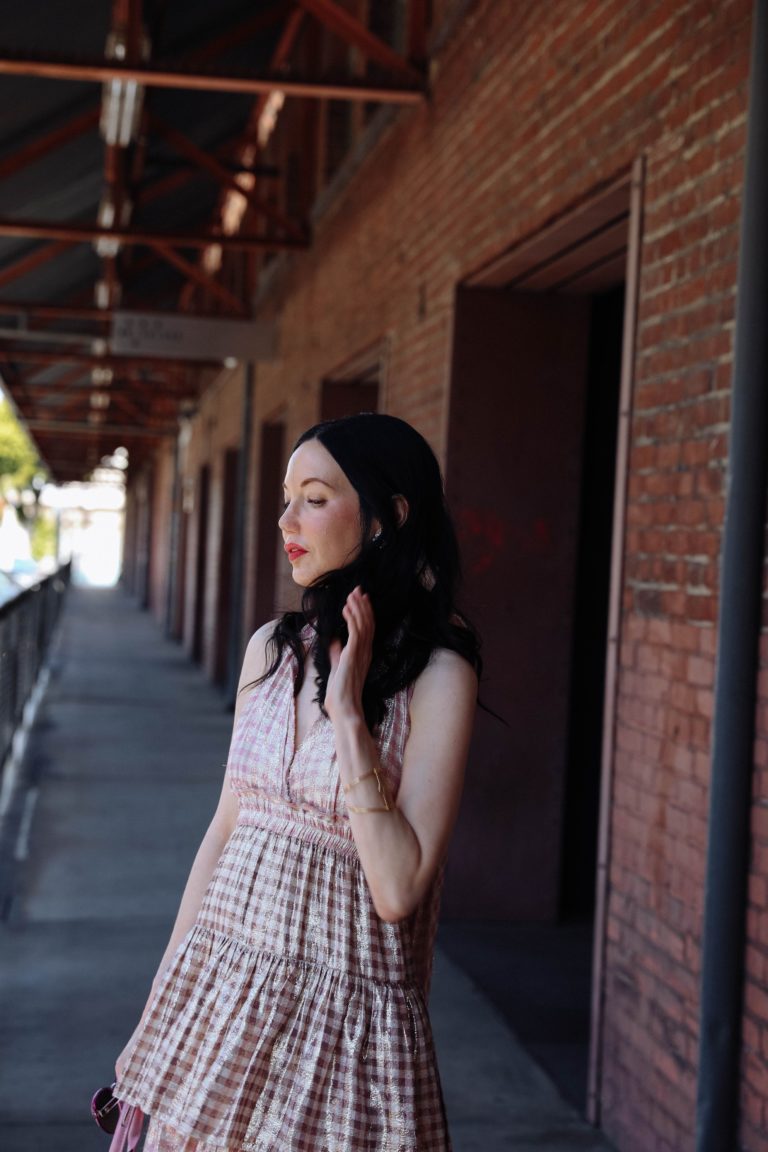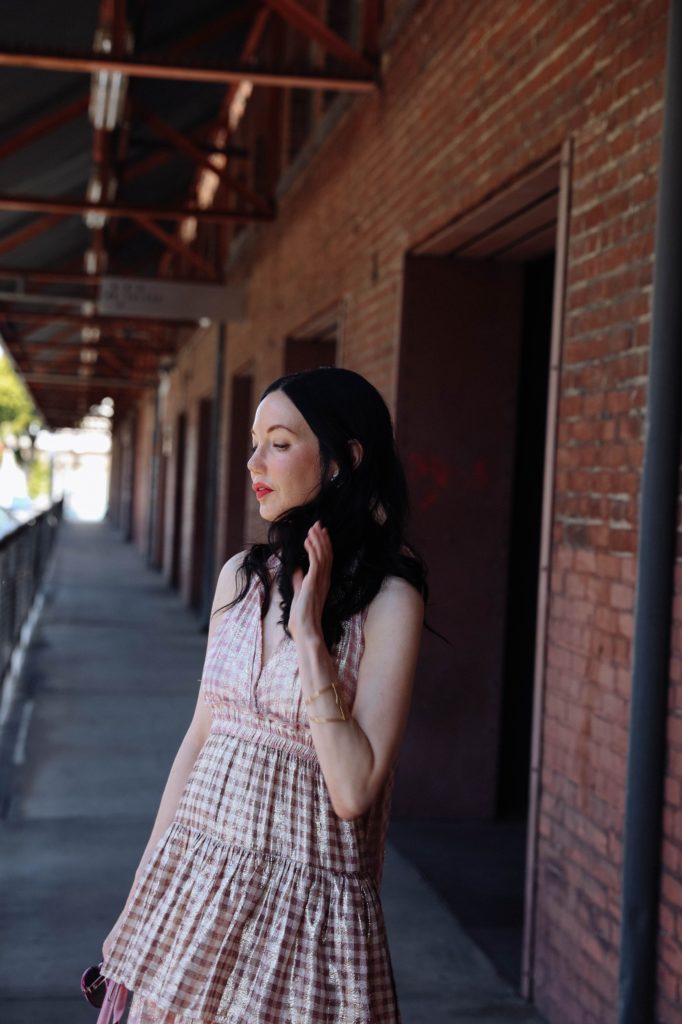 Home Décor
I've slowly become obsessed with home décor over the past few years and I'm so excited to finally be able to start turning our new house into a home. While much of our house was remodeled before we bought it, I've been working on finding a carpenter to build our home library (and finally unpack the sea of boxes filled with books and holiday decorations. The rest of our house is mostly unpacked minus 4 big boxes of China (as I am awaiting arrival of a vintage 1970s Chinoiserie sideboard that we are having refinished)… and I am desperately trying to convince the hubby to hang and/or sell his extensive artwork collection that seems to have taken over our new, but smaller house.
As the style of our new house is much different than our old one, I've been looking for inspiration from Old Hollywood and Palm Beach Regency style décor and have been scouring through eBay and Etsy to score vintage pieces. I can't wait to share more of my newly discovered inspirations and resources over the next year as I put together each new room.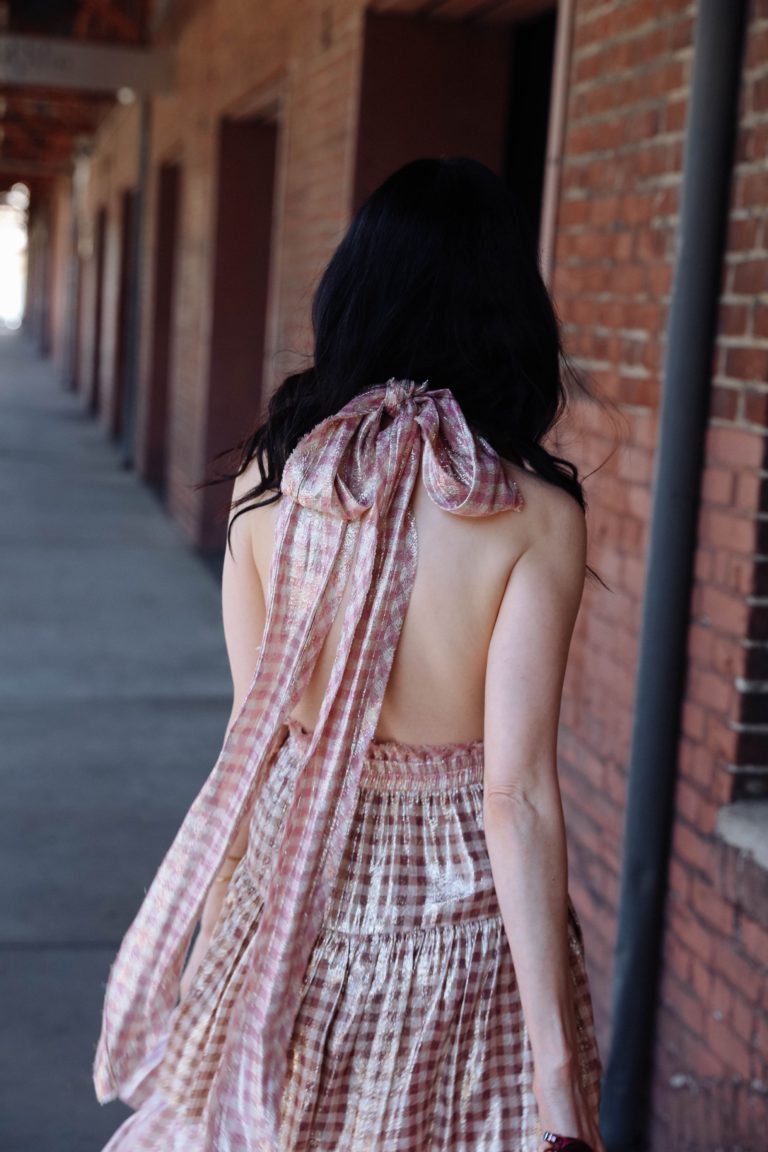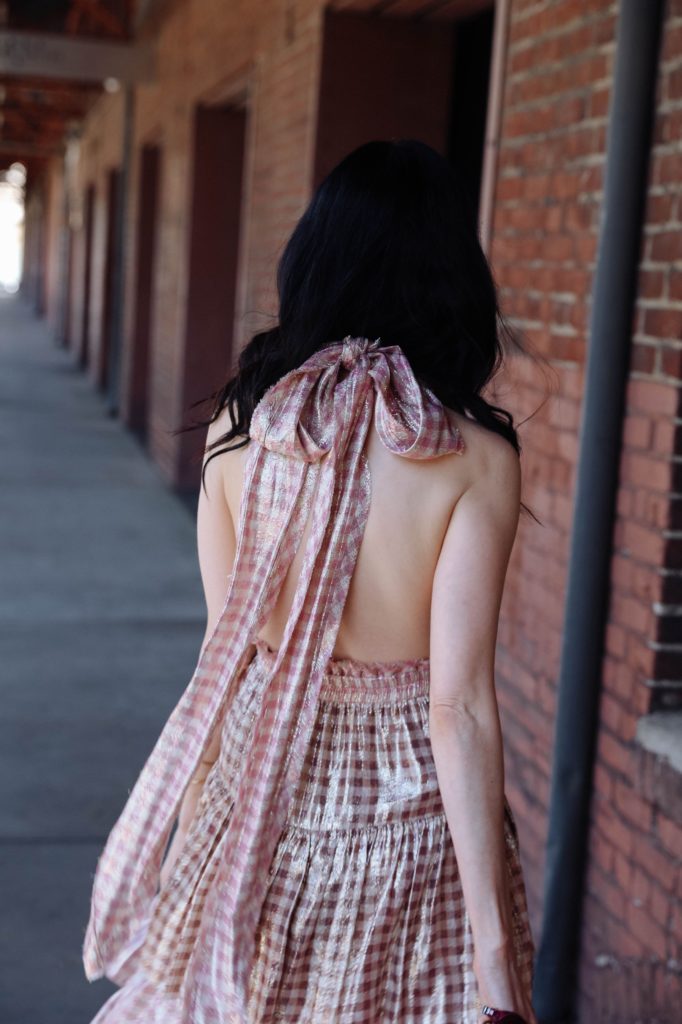 At Home Workouts
With the re-opening of gyms and yoga studios nowhere in site (at least in Southern California), I knew I needed to step up my workouts at home. I had been alternating between YogaWorks online classes and long hikes in my new neighborhood, but wanted to step up my game. I had been looking into joining a paid subscription for kickboxing, barre, pilates or other classes, when I discovered the PopSugar Fitness channel on YouTube! I'm obsessed with their online FREE workouts… especially kickboxing classes with Christa DiPaolo who created The Cut classes for Equinox Gym.
I'm going to continue mixing it up with my online workouts, as I'm working on getting into better shape and fighting workout boredom, so please let me know if you have any suggestions! Also, if you've been looking into getting a Peloton, be sure to check out my friend Kali's review here, as it's really inspiring.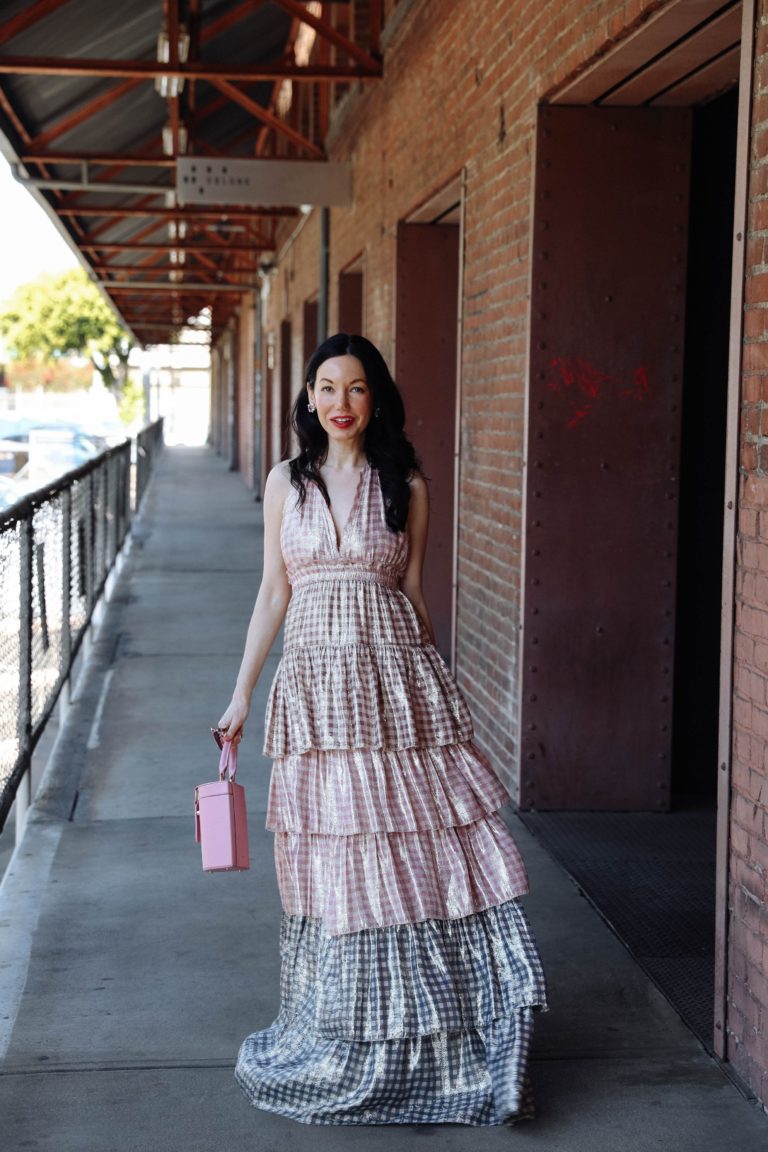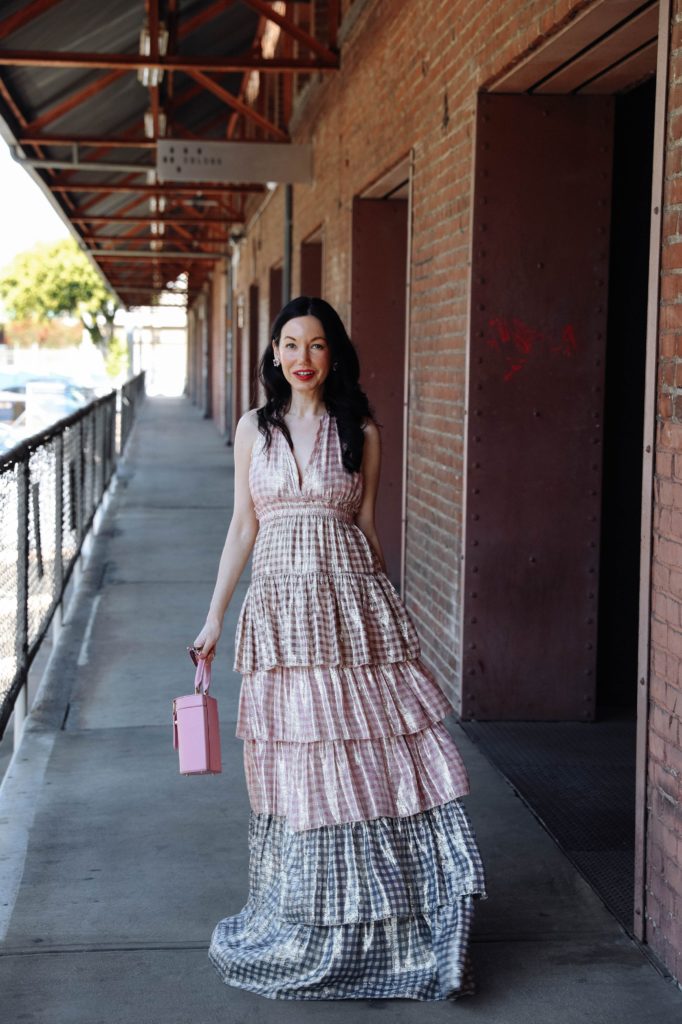 LoveShackFancy dress (also available here and mini version on sale here) / Raye the Label sandals (similar here and here) / Gucci sunglasses (also love these) / LPA bag (similar here and here)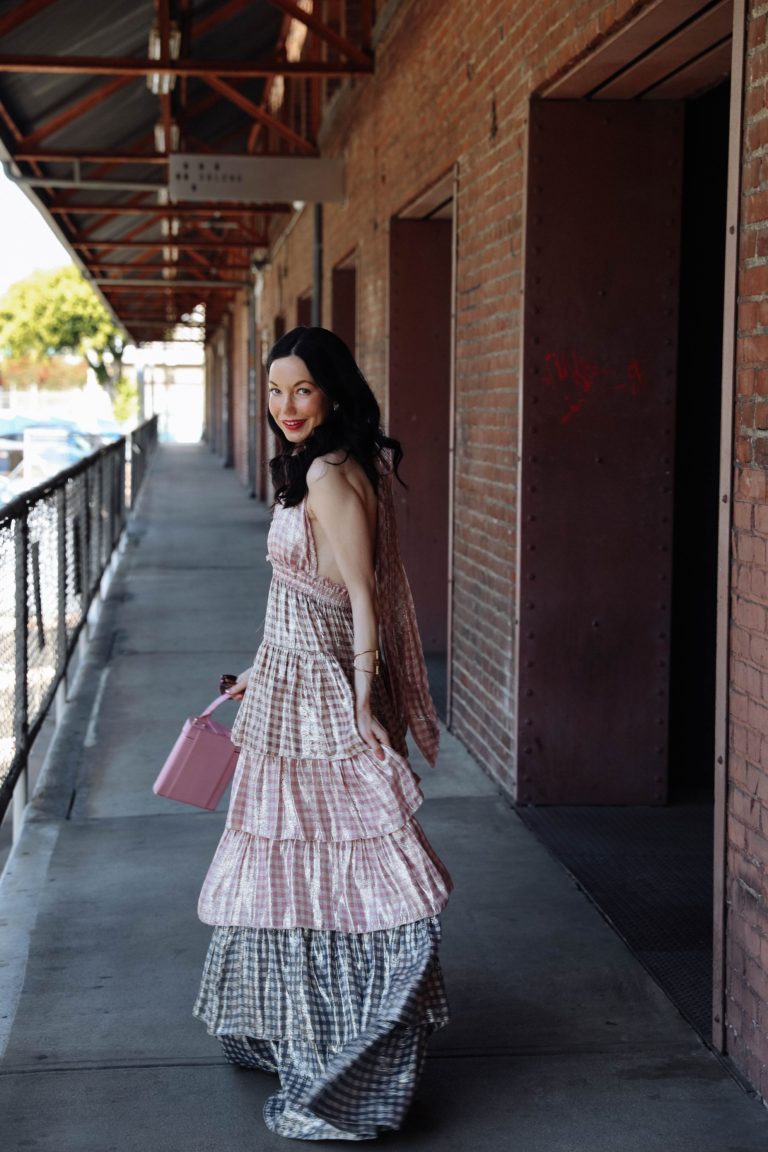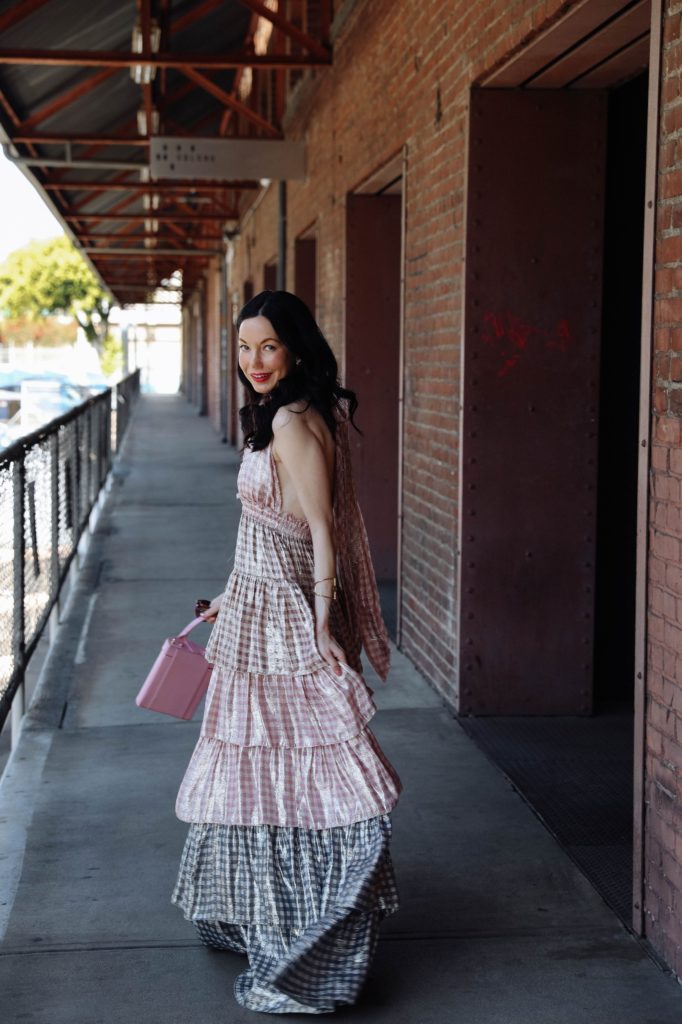 Shop this LoveShackFancy Dress Look:

Please leave me a comment below and let me know what you've been up to lately!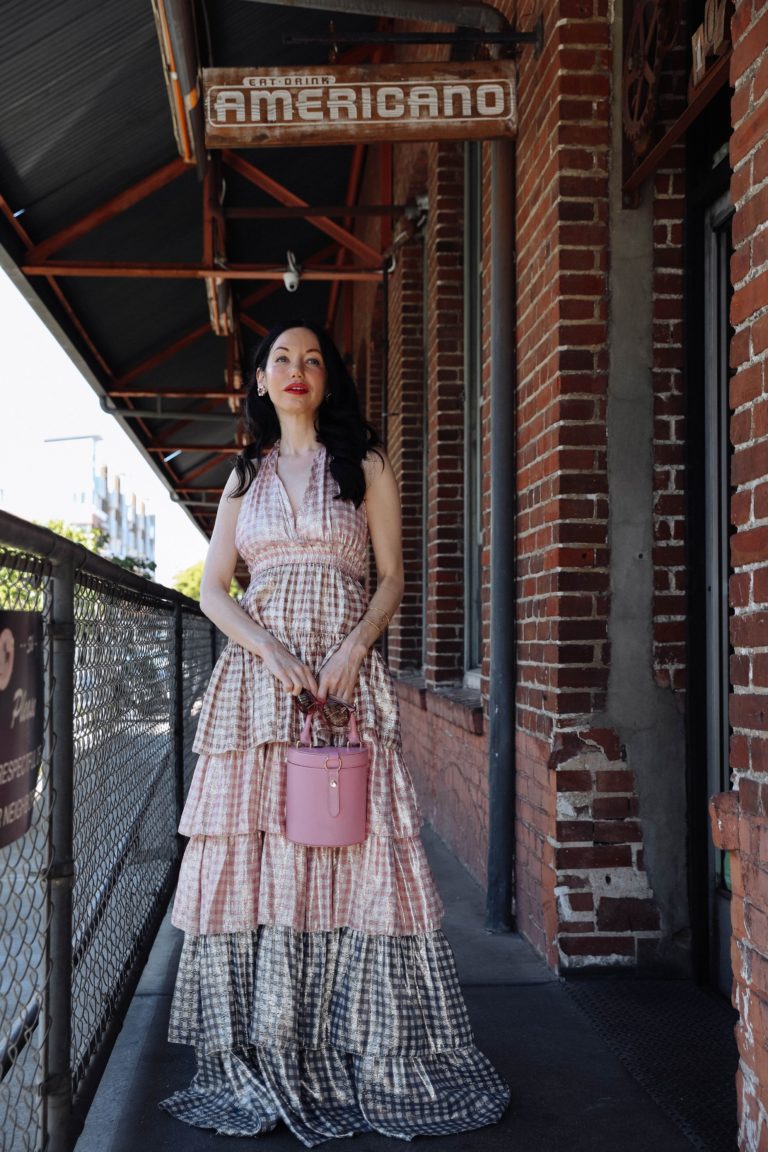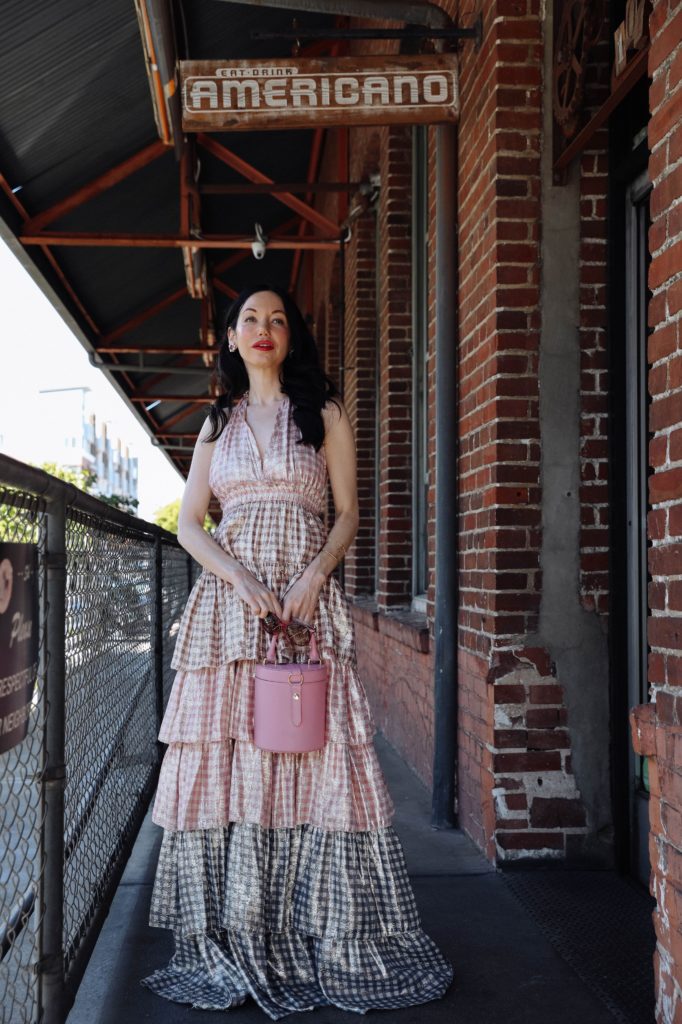 Photos by Stefanie Marie.
Thank you so much for stopping by!
xoxo,
Lisa
Let's be social!