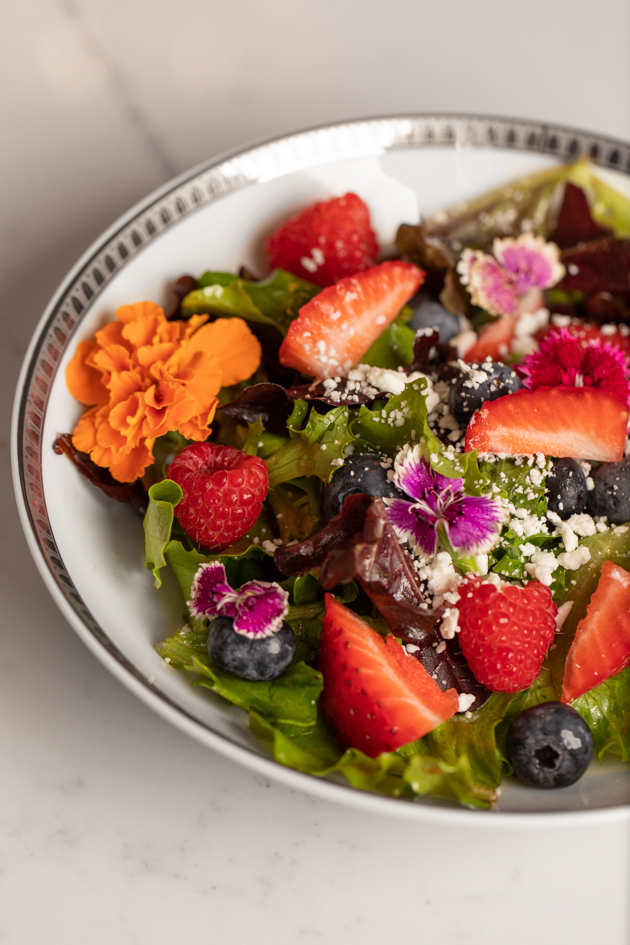 You might have noticed this Berry and Goat Cheese Salad from my
Virtual Picnic
a few weeks ago. I started making this salad in late Summer and I apologize for only just now getting this recipe up. The edible flowers and fig vinaigrette make the salad somewhat celebratory and I've found that celebrating the little things is a necessity while being endlessly quarantined.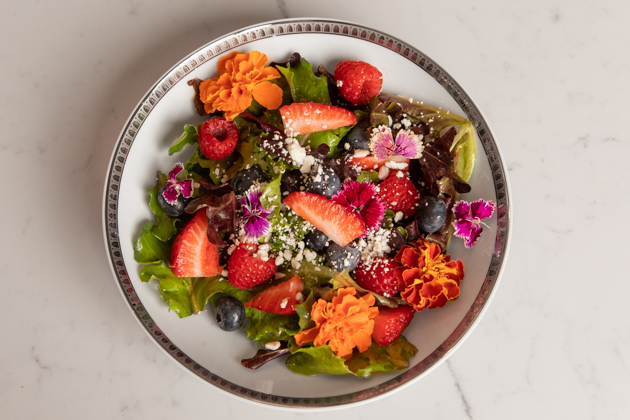 Berry and Goat Cheese Salad Ingredients:
5 oz. Mixed Spring or baby greens
1 Cup mixed berries such as blueberries, raspberries, blackberries or sliced strawberries
1/2 Cup crumbled goat cheese
1 Small package (12 – 18) edible flowers
To Make the Fig Vinaigrette:
1/4 Cup extra virgin olive oil
1/4 Cup fig vinegar
1 tsp. Dijon mustard
Sea salt and freshly ground pepper to taste
**Use organic ingredients where possible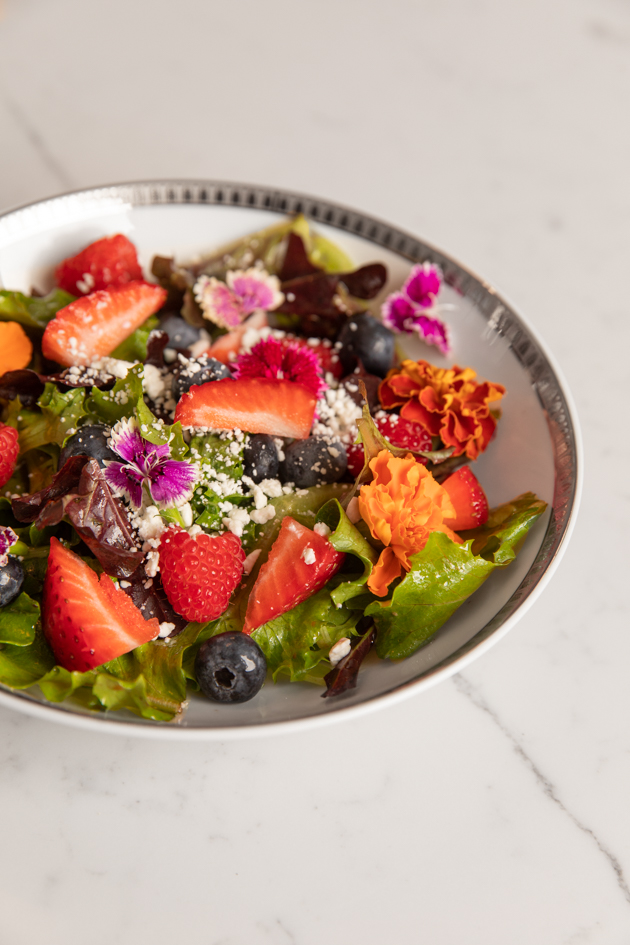 Instructions:
Whisk together the extra virgin olive oil, fig vinegar, Dijon mustard, sea salt and freshly ground pepper and toss with the baby green. Garnish the salad with the berries, goat cheese and edible flowers and serve immediately.
Makes 4 appetizer size servings.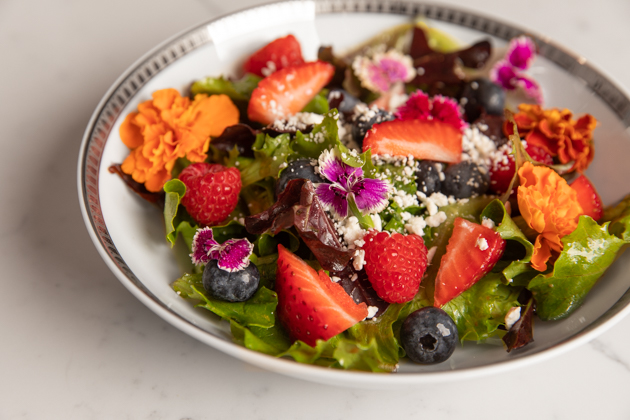 This berry and goat cheese salad was my first time using edible flowers for a salad and it certainly won't be my last. I've already been dreaming up Fall recipe ideas with these beauties. Have you ever used edible flowers before? Please leave me a comment below with your favorite recipes.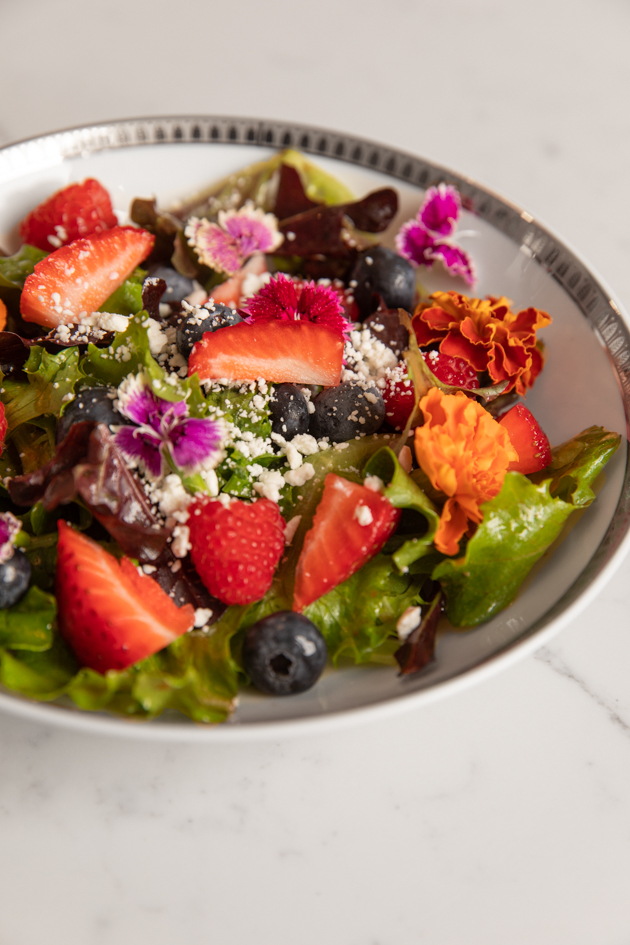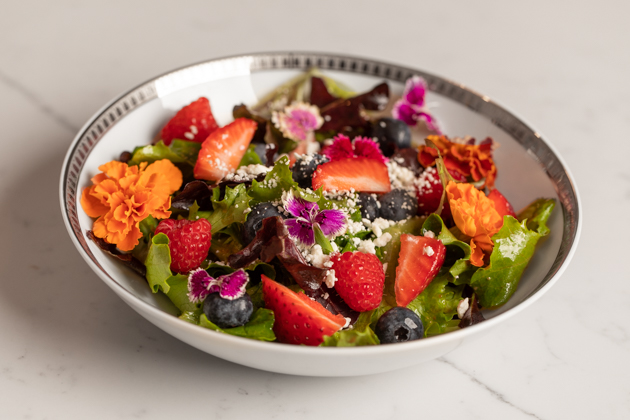 Thank you so much for stopping by!
xoxo,
Lisa
Let's be social!