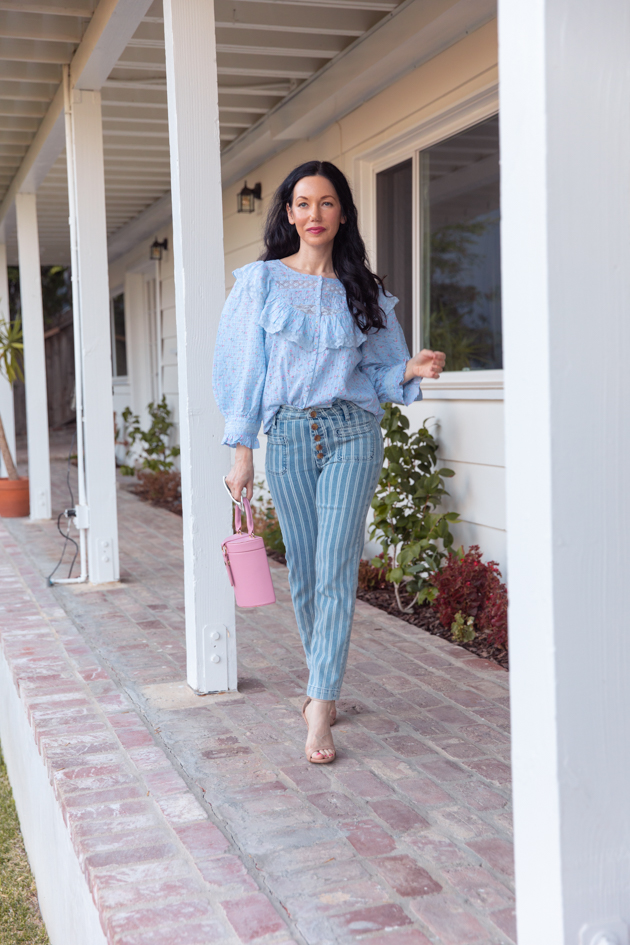 *This post was originally published on October 4th, but got lost in translation with my new site update and Mercury Retrograde.
Greetings from LA LA Land, where we are experiencing yet another heat wave! It's 94 degrees today which is a relief from a few days ago when it was 104! Since Autumn doesn't really start here until around
Halloween
, I've gotten more creative with creating
Fall transitional looks
.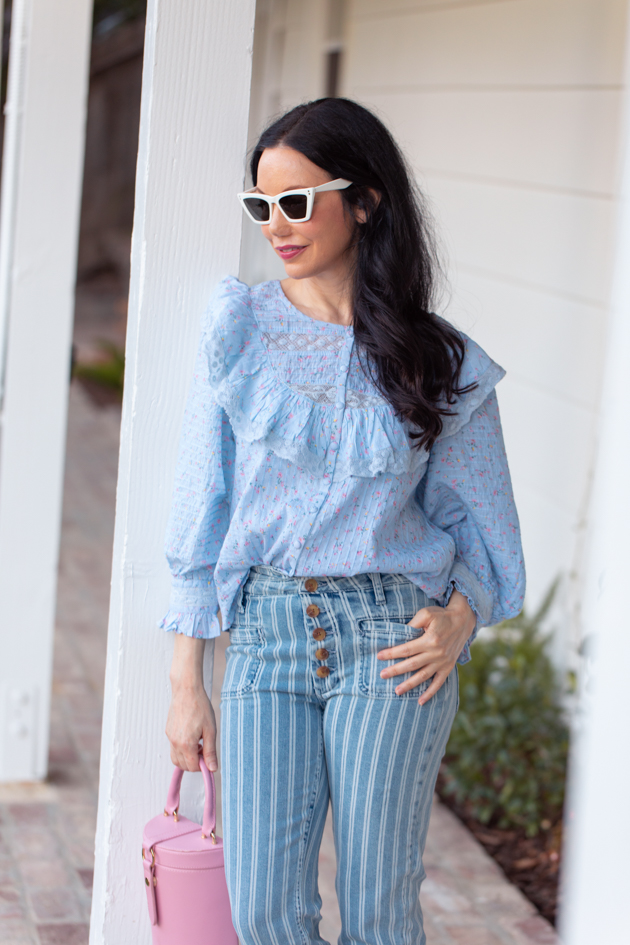 I've been loving putting together
romantic and feminine Fall transitional looks
with pastel wardrobe items like this LoveShackFancy blouse. If you're a fan of pastels like I am, you'll love all of the ethereal brands' new pieces for the Fall/Winter season. Be sure to scroll through the widget below for some of my favorites.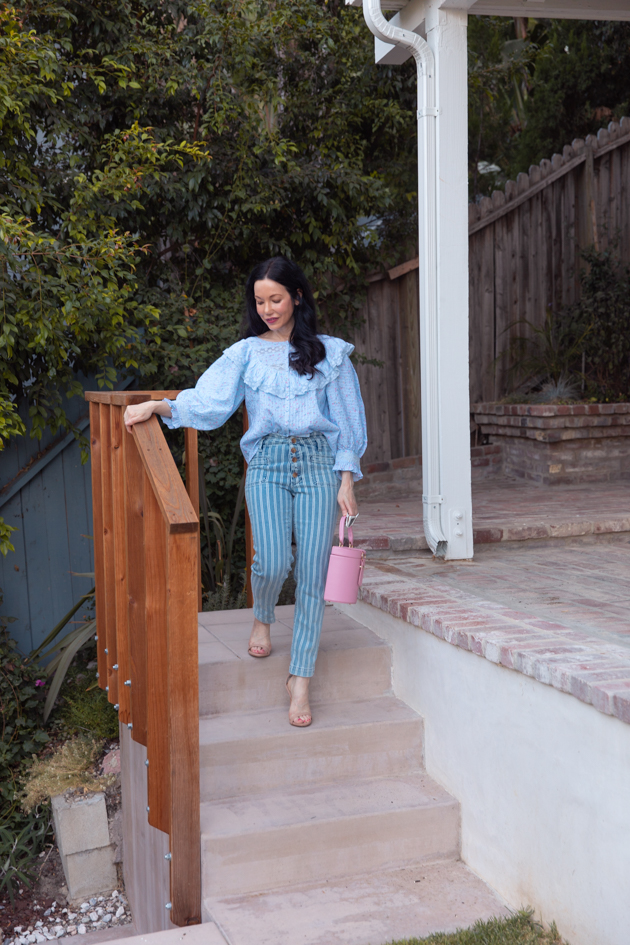 While many people automatically associate the Fall/Winter season with a darker and often times gloomy color palette, I've found that
warming things up with pastels
is a great way to brighten damp and dreary weather. Full confession here… I actually love rainy days and dark weather (probably one of the many reasons I'm obsessed with
London
and
Scotland
) and I'm really looking forward to temperatures dropping here in LA. If you're in a location where the weather is already cool, you can add a pastel coat or blazer and a pair of trainers or booties to your look.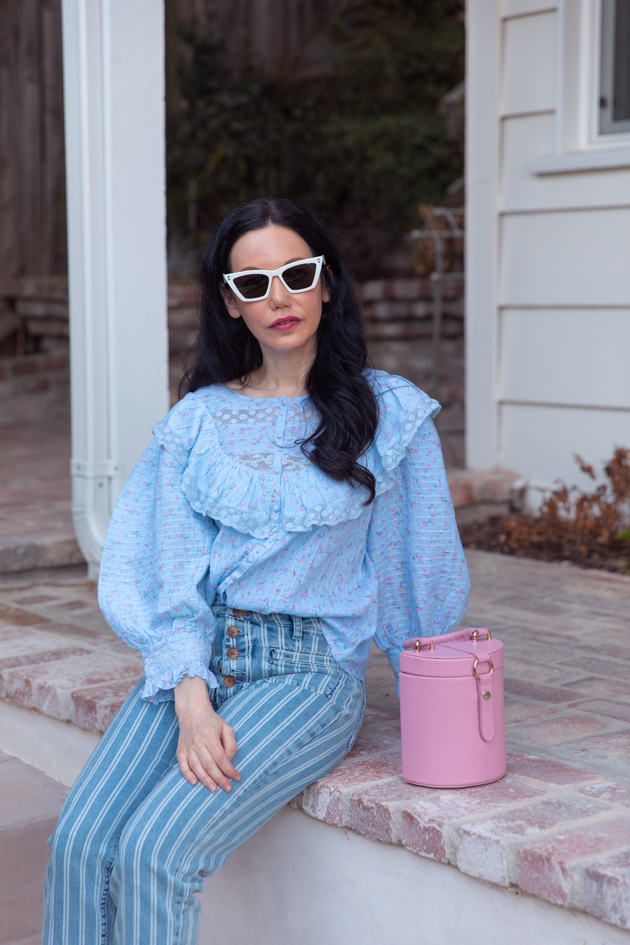 Also, can we talk about these fabulous new cateye sunglasses I just got from Italic? If you haven't yet heard of Italic, allow me to introduce you to this innovative and affordable new way to shop. Italic is a one-of-a-kind membership that grants access to 100+ quality goods from the same manufacturers as top brands, at cost! These sunglasses come in multiple colors (I want them all!) and sell for just $50 with membership. Italic's carries women's and men's apparel, bags, shoes and accessories, as well as home goods. Be sure to
head over to their site for more info
.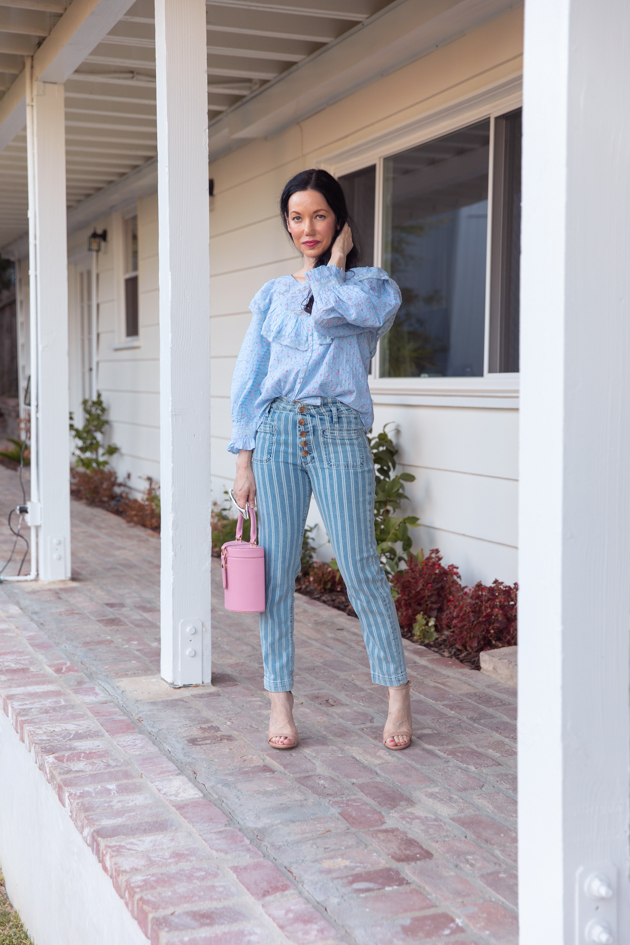 LoveShackFancy
top
(on sale! Also love
this one
) / Pilcro and the Letterpress jeans (similar
here
and
here
) / Italic Point Dume Cateye
sunglasses
c/o / LPA the label bag (similar
here
and
here
) / Steve Madden
sandals
(on sale!)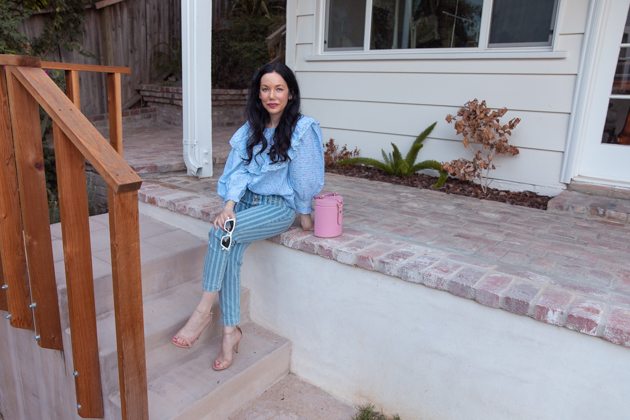 Shop Pastel Wardrobe Pieces: