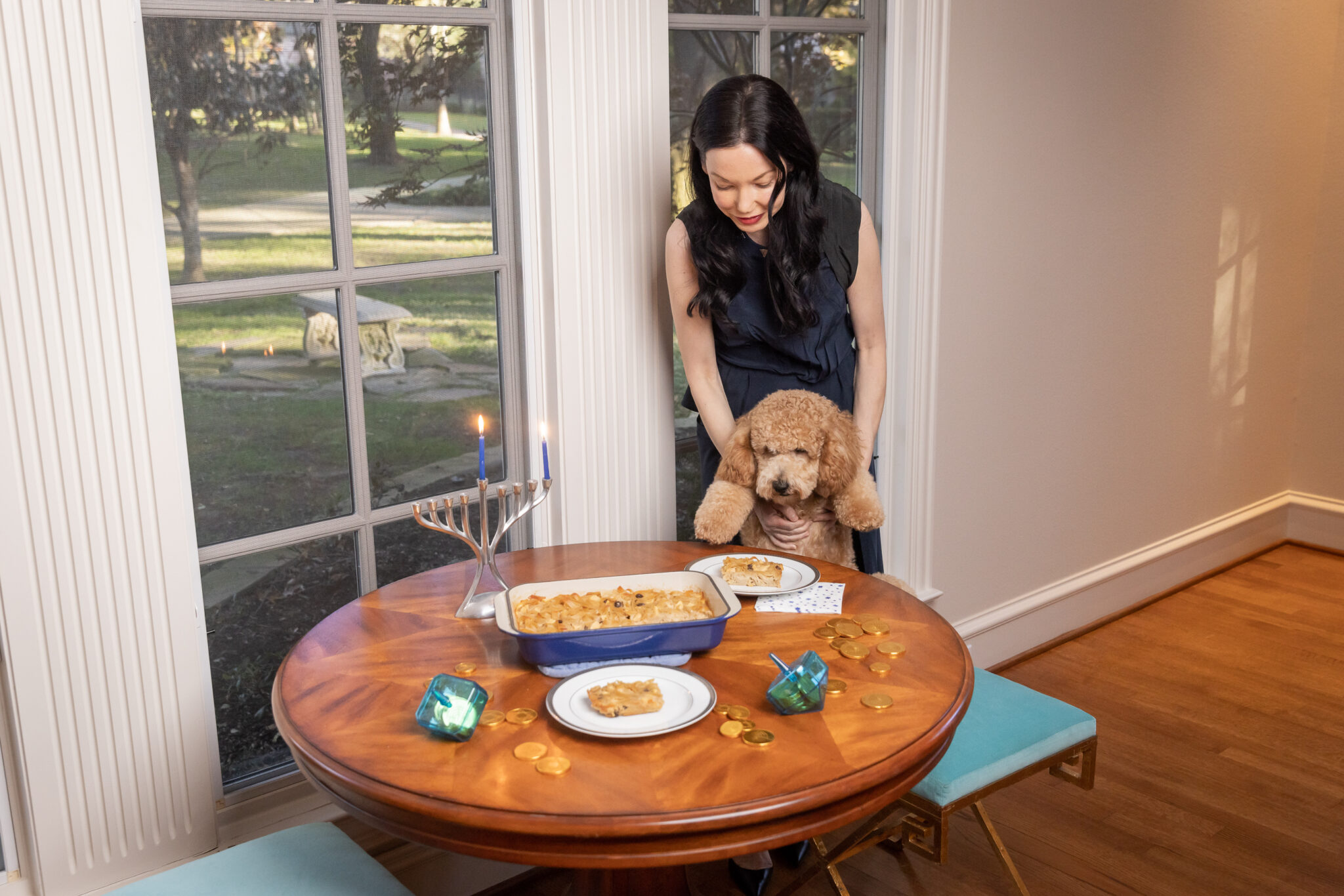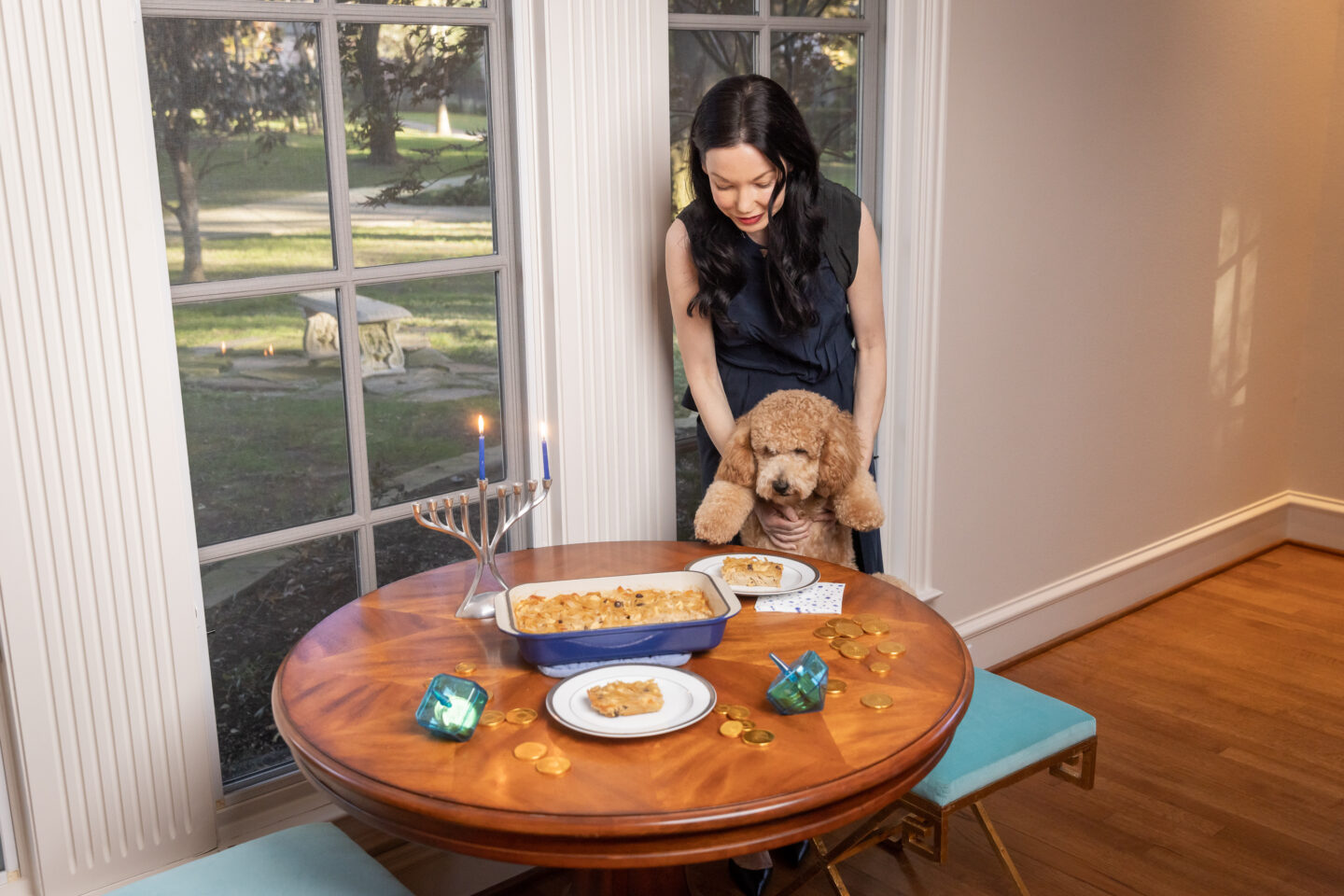 Happy Chanukah!
Mr. Cupcake
and I just lit our menorah for the second night and I am so excited to share this delicious, gluten-free, dairy-free Sweet Noodle Kugel recipe to celebrate the festival of lights!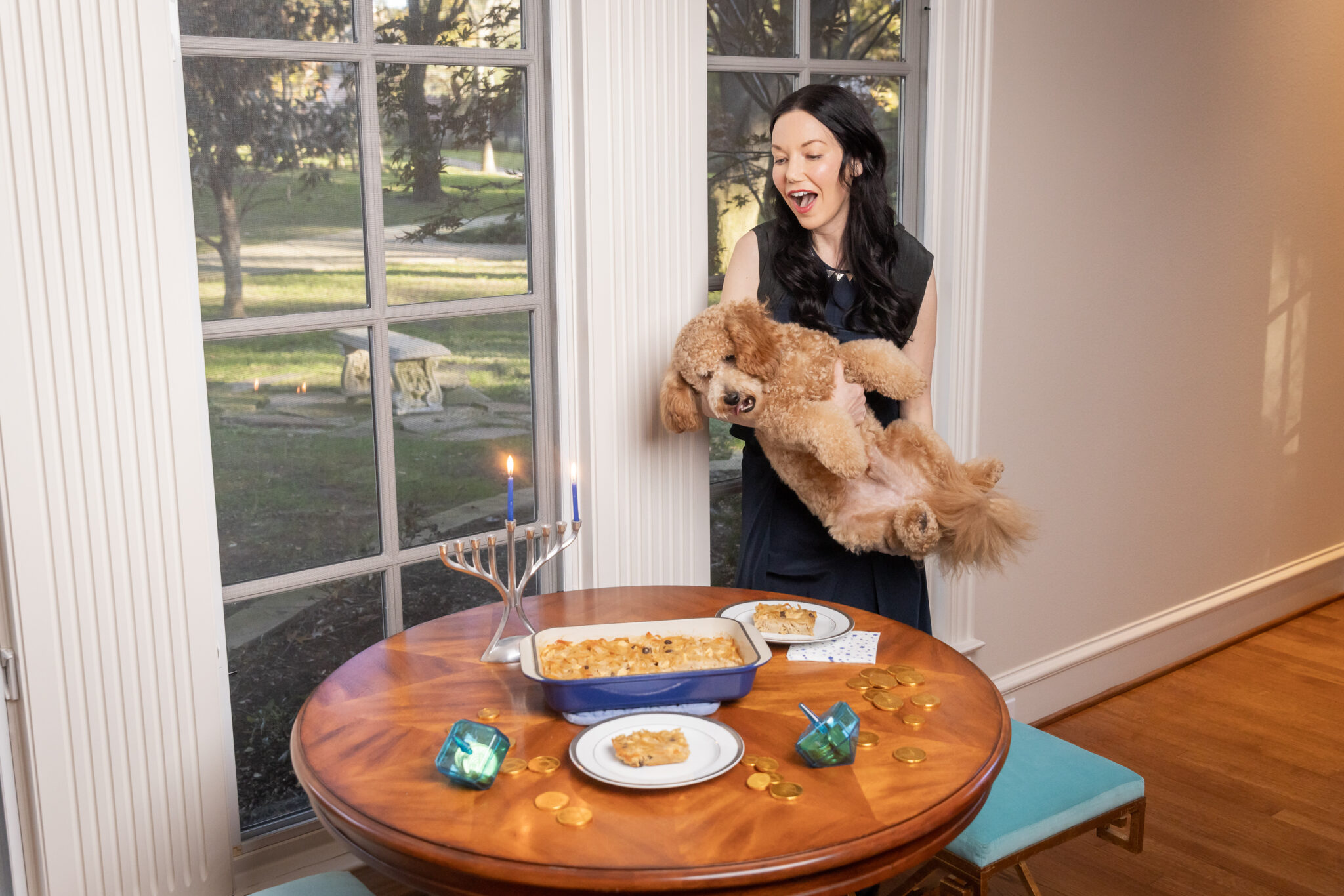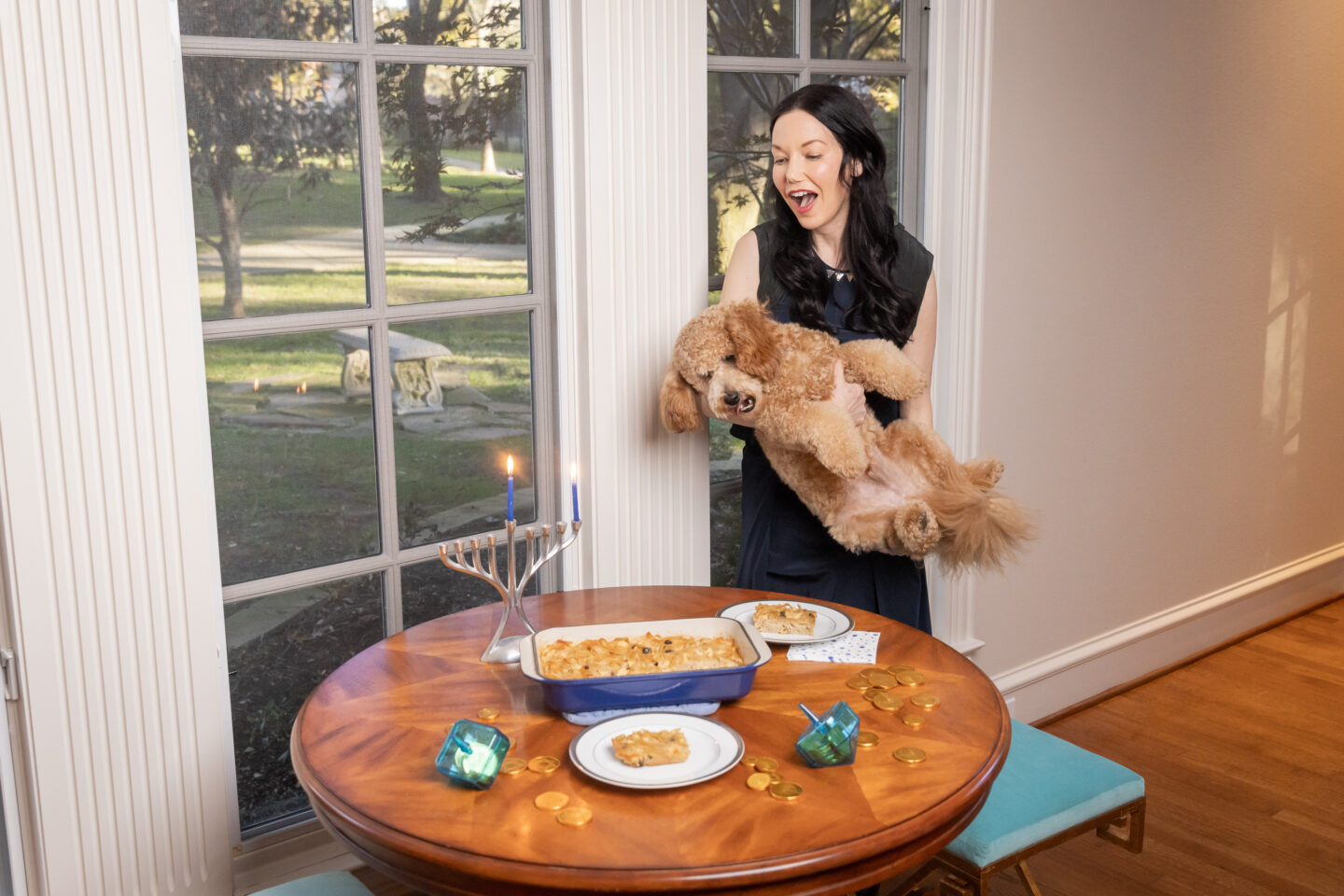 I actually created this gluten-free, dairy-free sweet noodle kugel recipe last year
while we were still living in Los Angeles
. Time slipped away as we decided to move to Texas, so I never managed to get it up on the blog last year. If you've never had a noodle kugel before, I would describe it as a rice pudding with noodles. This recipe is traditionally served as a side dish at Chanukah dinners, but I've been eating the leftovers for breakfast. 🙂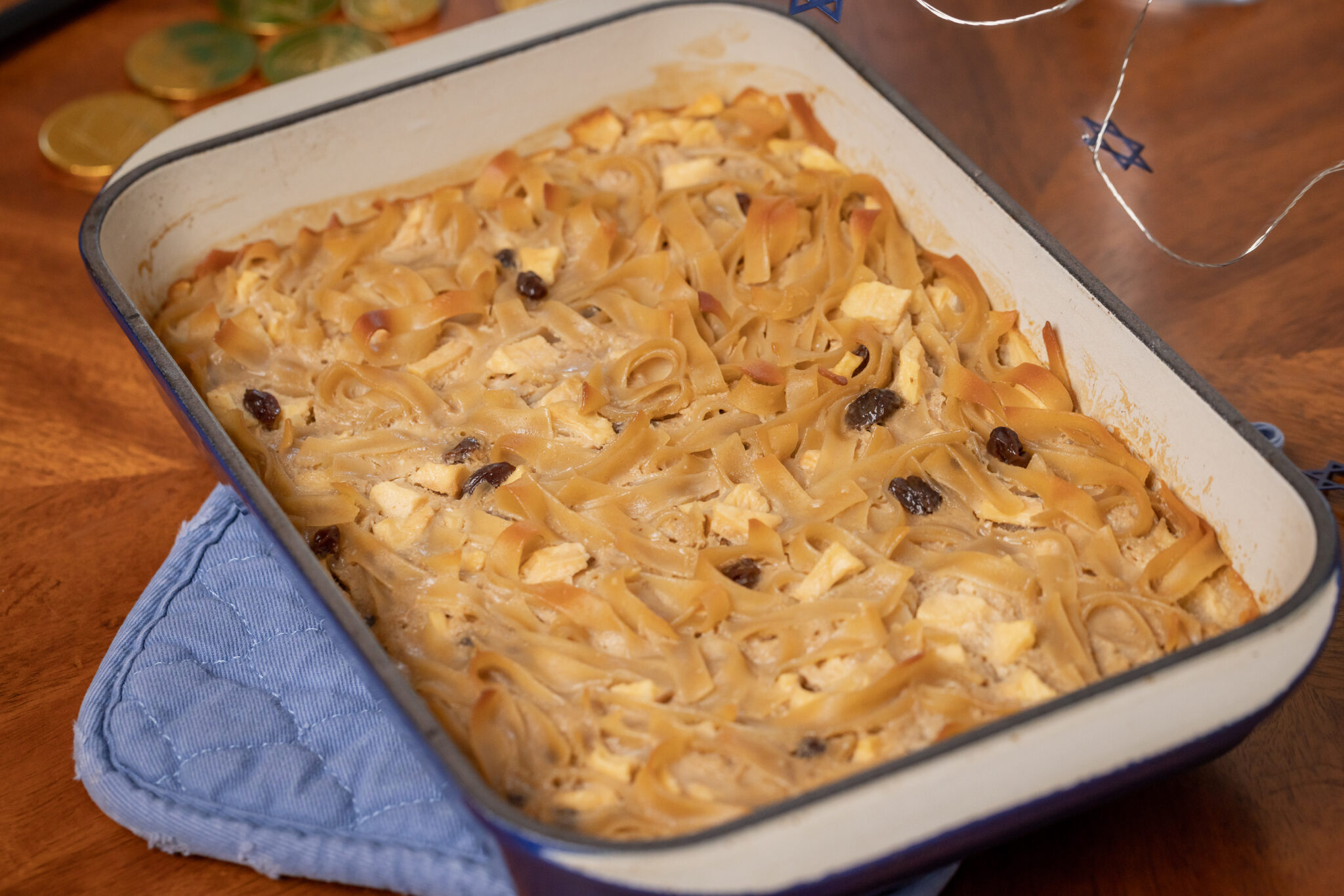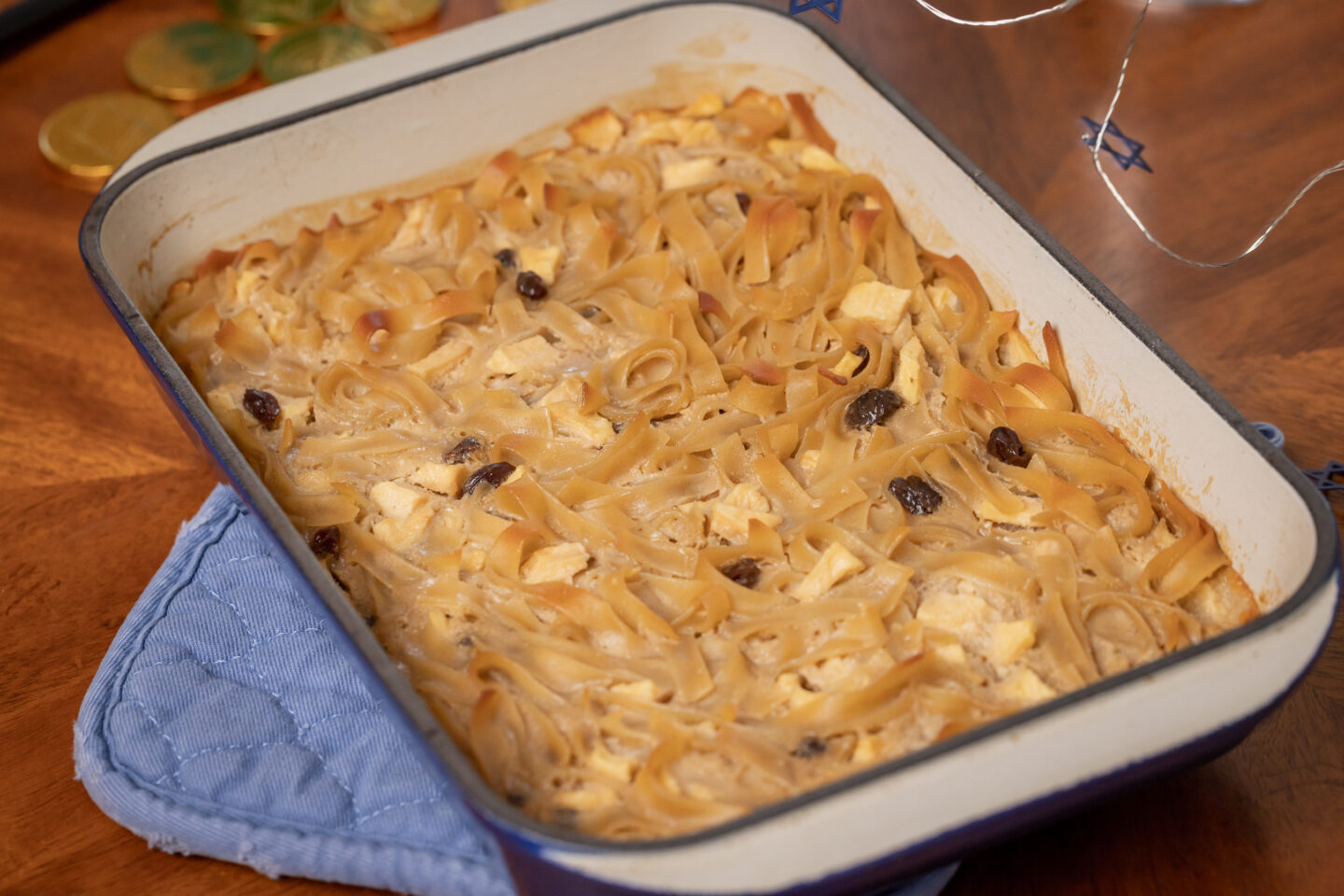 You will need:
3 Eggs
1 Cup condensed coconut milk (I love
this one
)
1/2 Cup dairy-free cream cheese (I use
this one
)
2 Apples finely diced (I love Macintosh or Black Arkansas)
2 oz. Raisins (I used two boxes
of these
)
1/2 tsp. Sea Salt
**Use organic products where available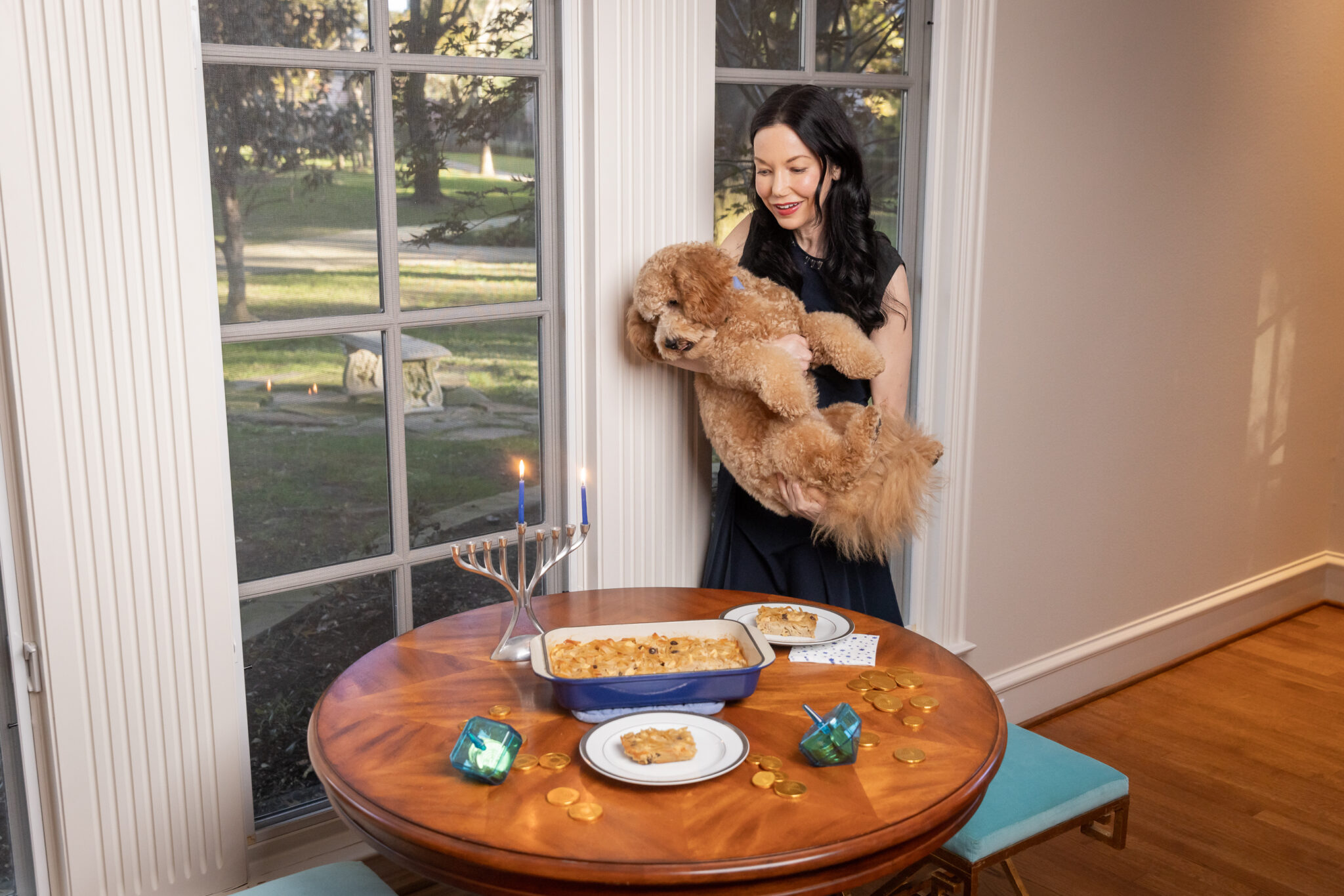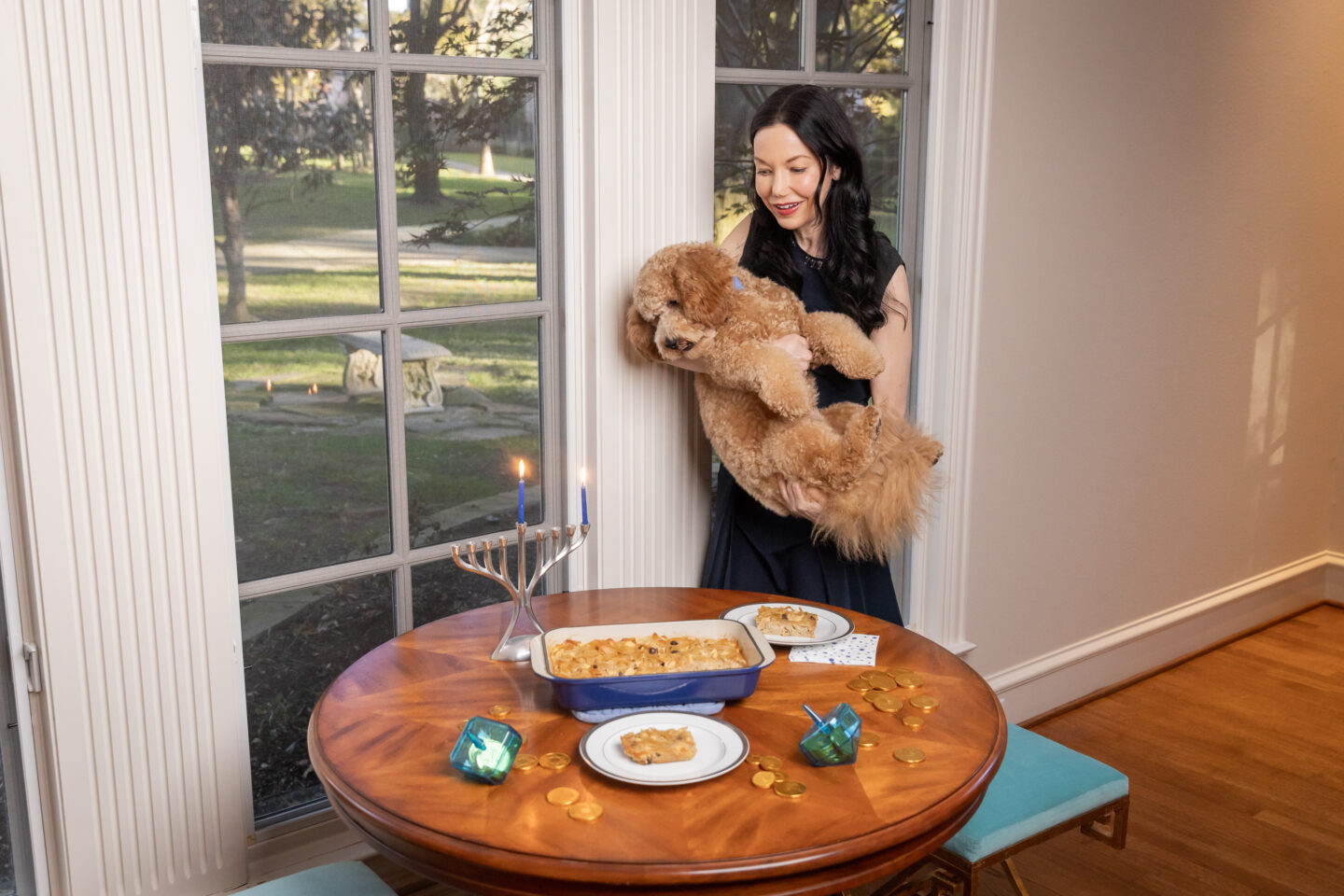 Method:
Preheat the oven to 350 degrees.
Grease a baking dish with coconut oil. I used this pan that's about 8.5" x 12".
Cook the gluten-free noodles and set aside to cool. I use Jovial Foods gluten-free egg tagliatelle noodles (one 9 oz. box), and I break them up into smaller pieces before I cook them.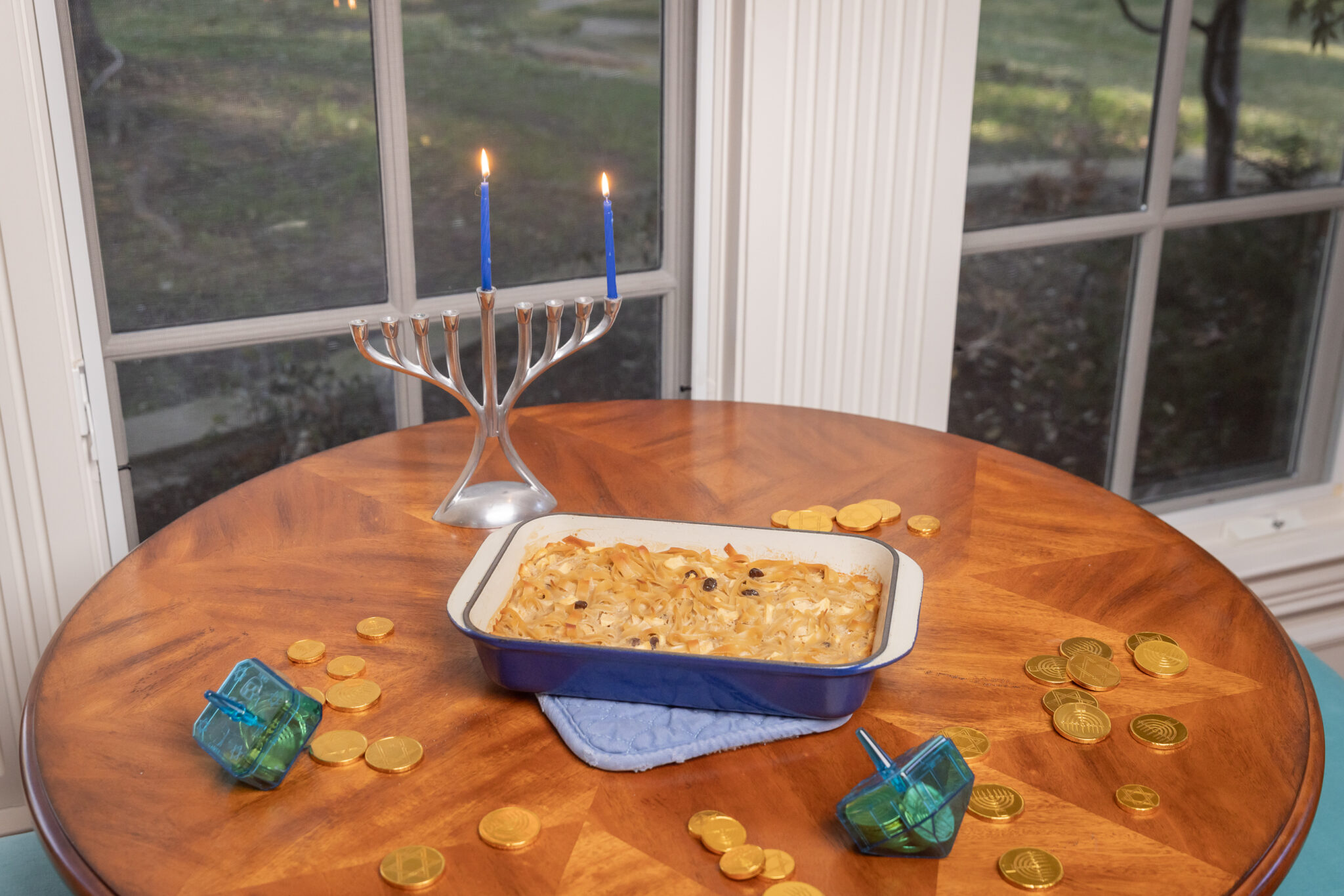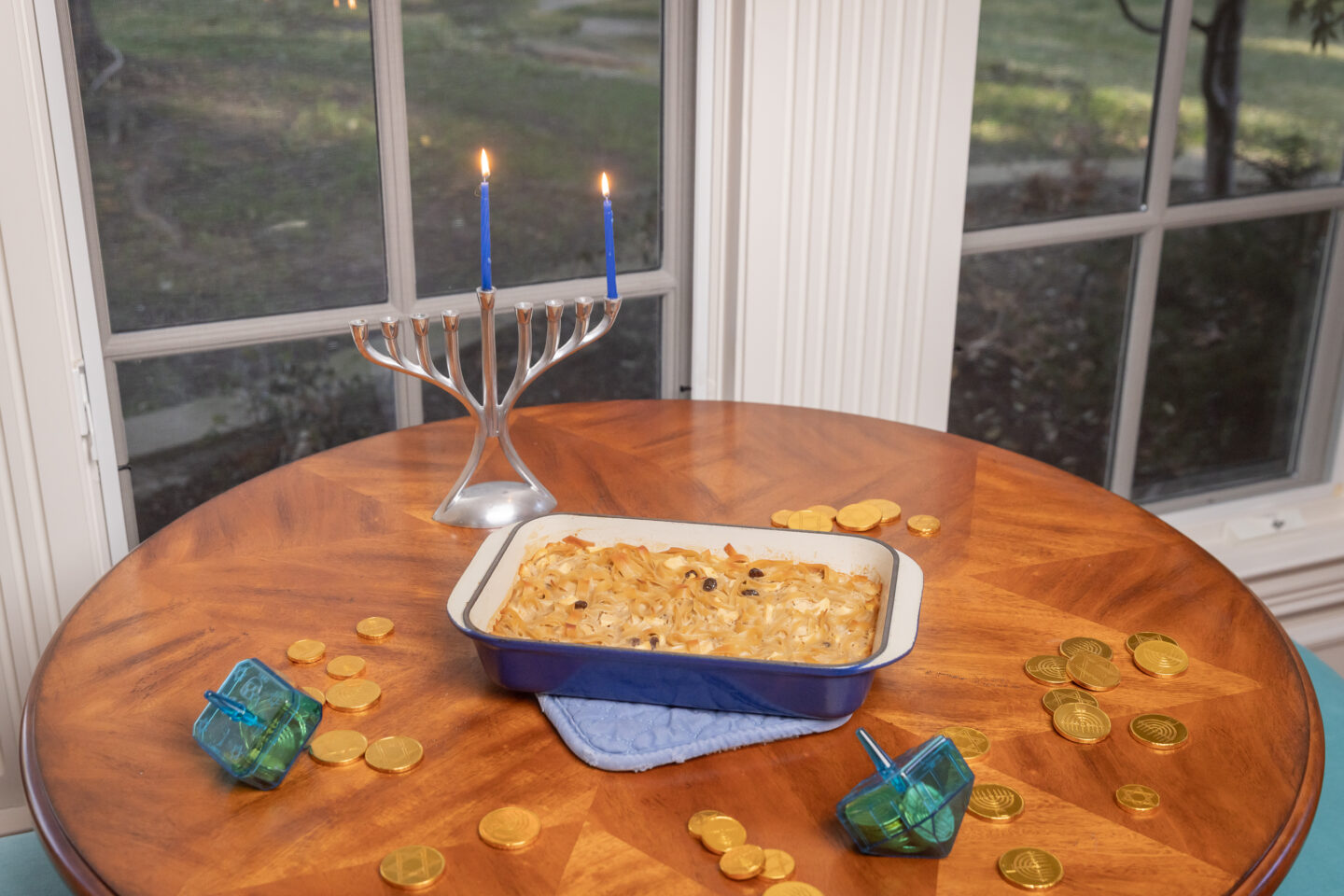 While the noodles are cooking, combine the eggs, condensed coconut milk, dairy-free cream cheese, vanilla, cinnamon and sea salt in a large bowl. Fold in the cooked noodles, diced apples and raisins and then pour the mixture in the pan.
Cook for 40 to 45 minutes. This recipe can be served immediately or made a day or two in advance. It can be served hot or cold, but I prefer it served warm.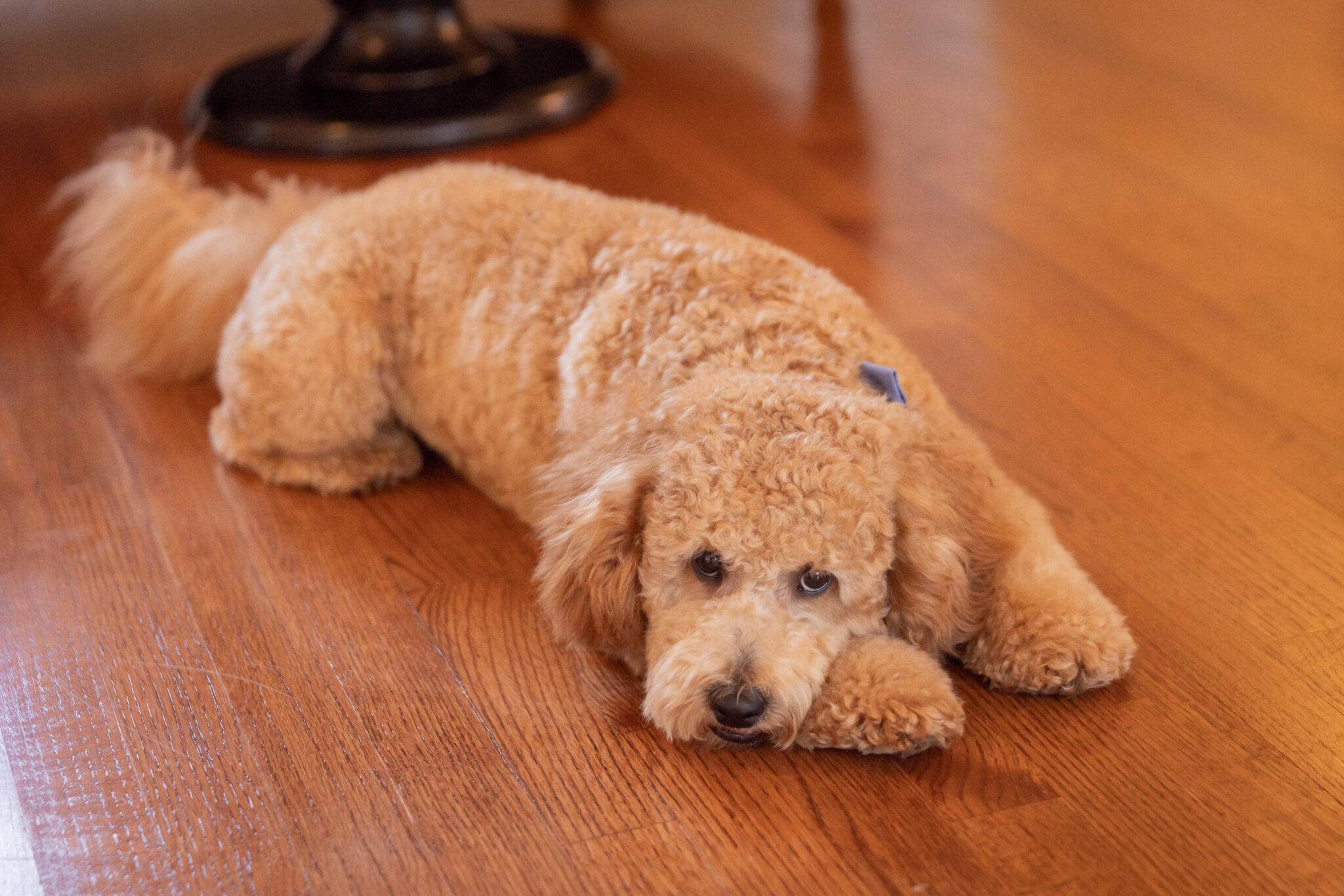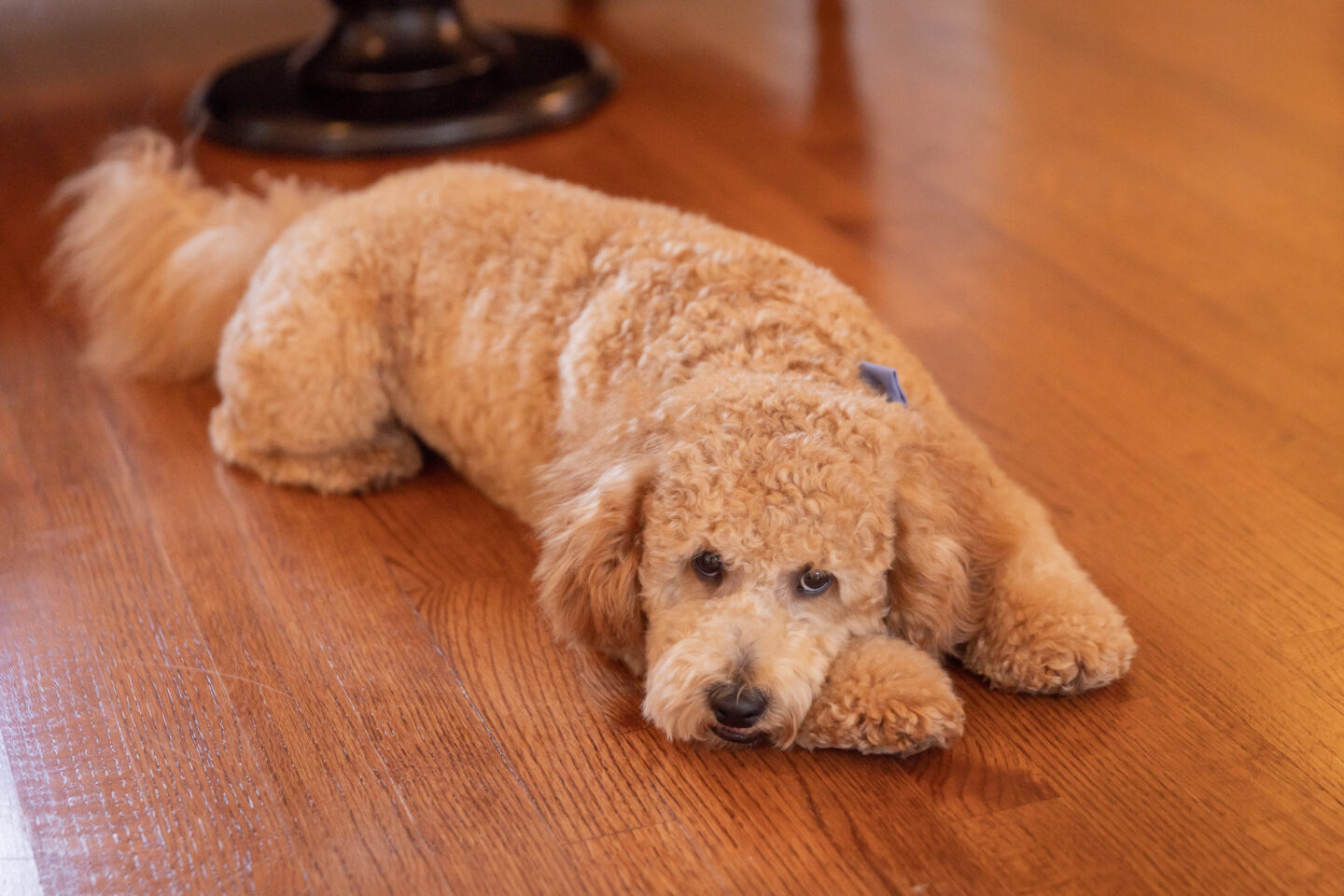 Mr. Cupcake LOVED this kugel (I gave him a few bites without raisins) and the (onion-free) potato latkes I made him.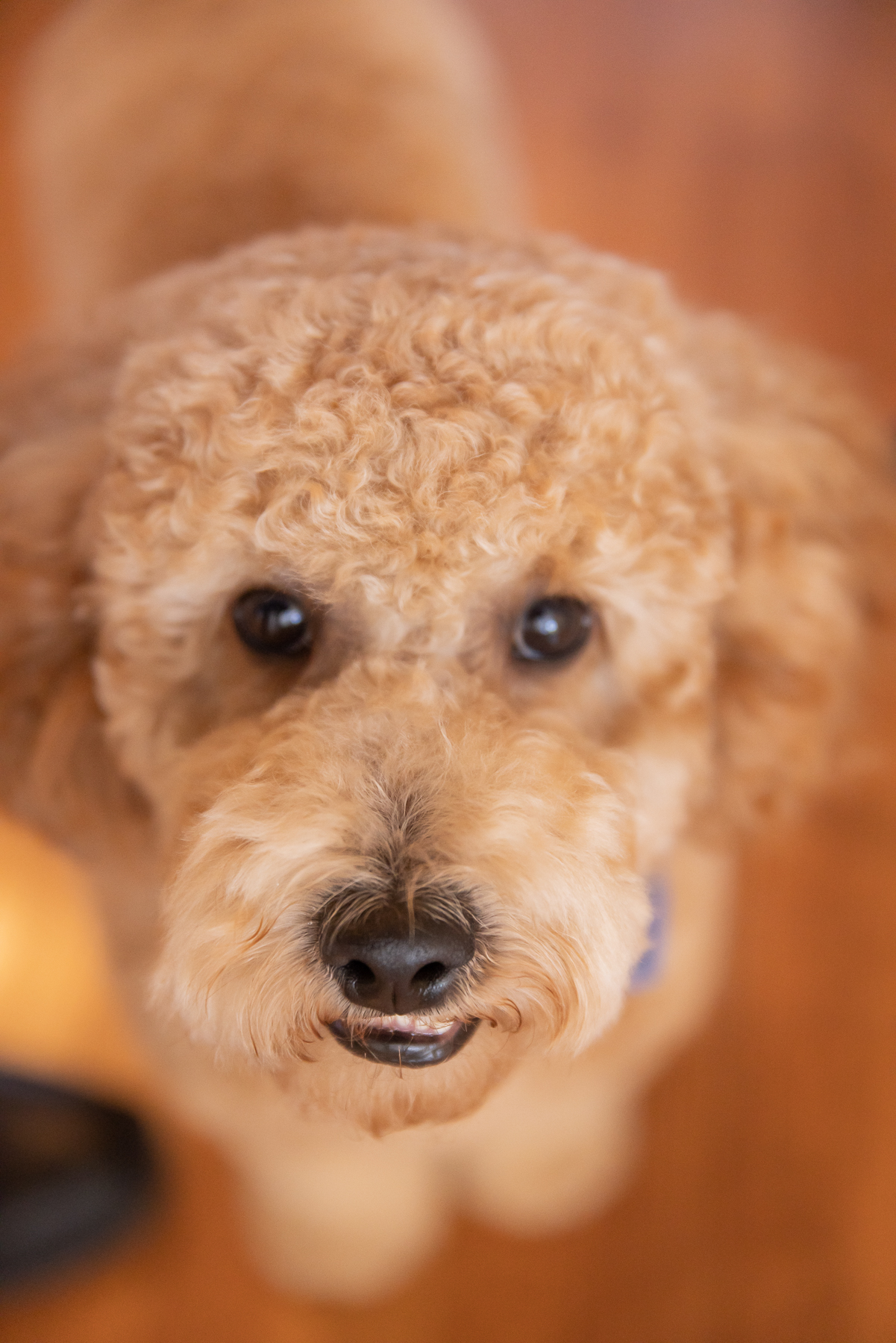 He never turns his nose up at a good nosh. 🙂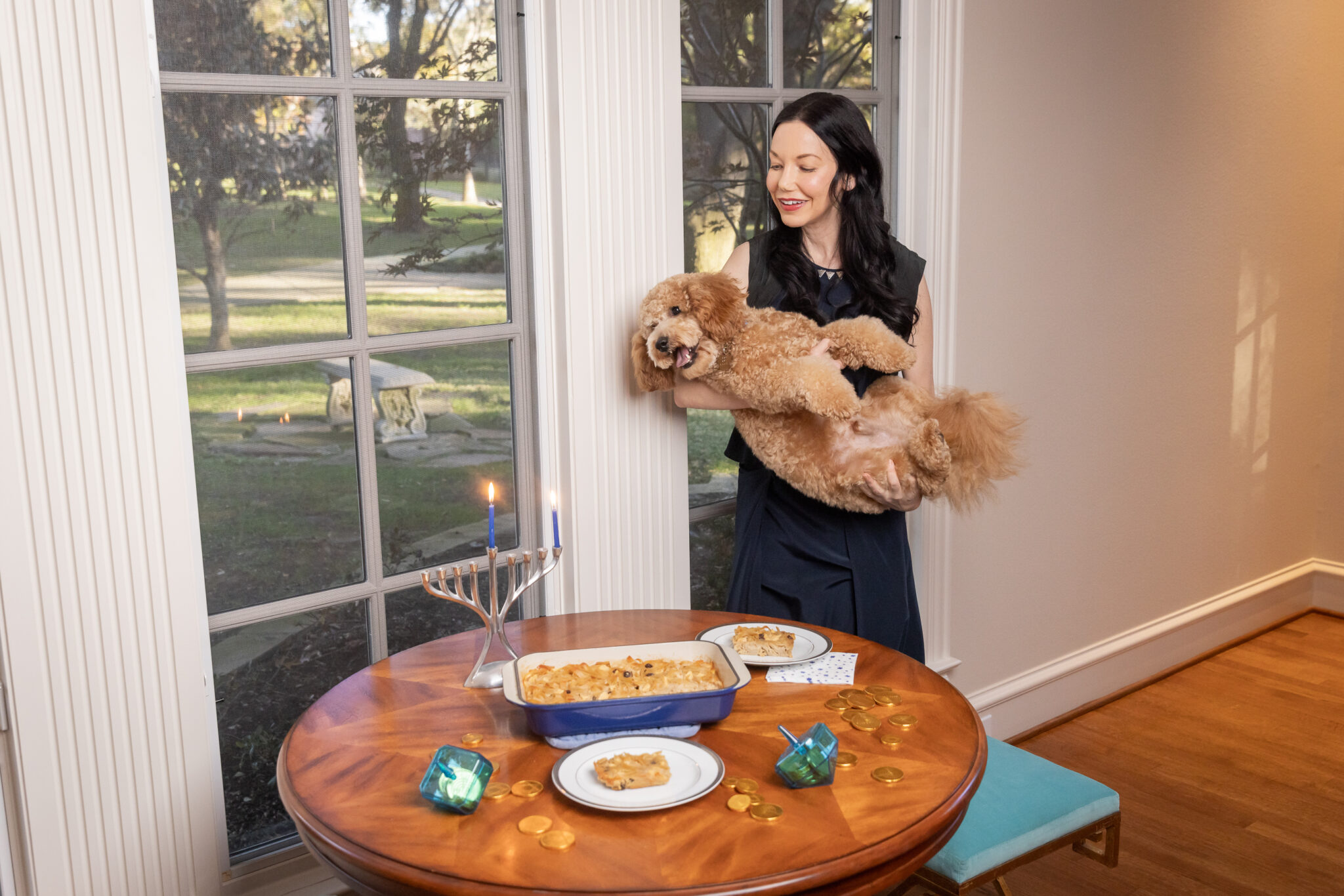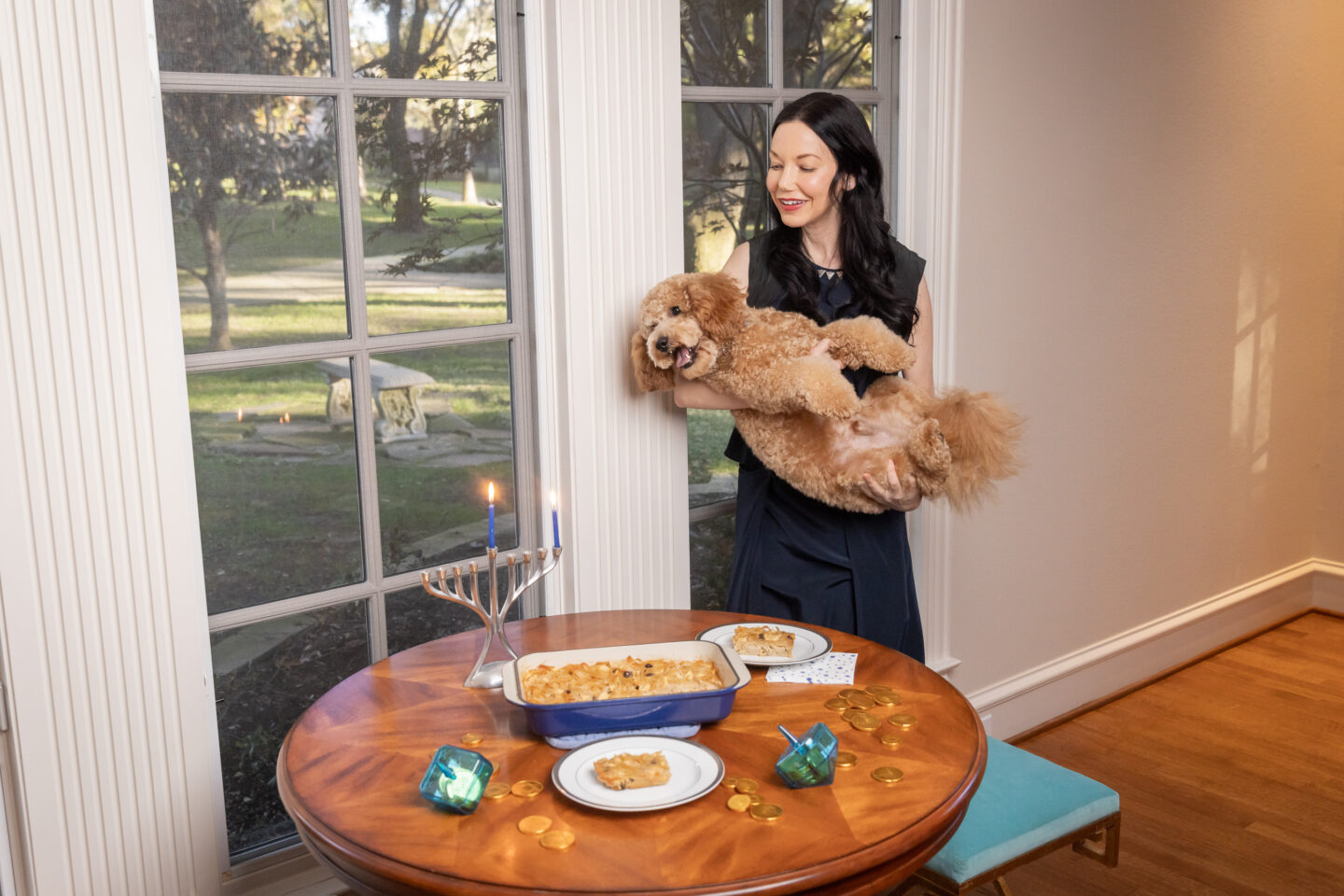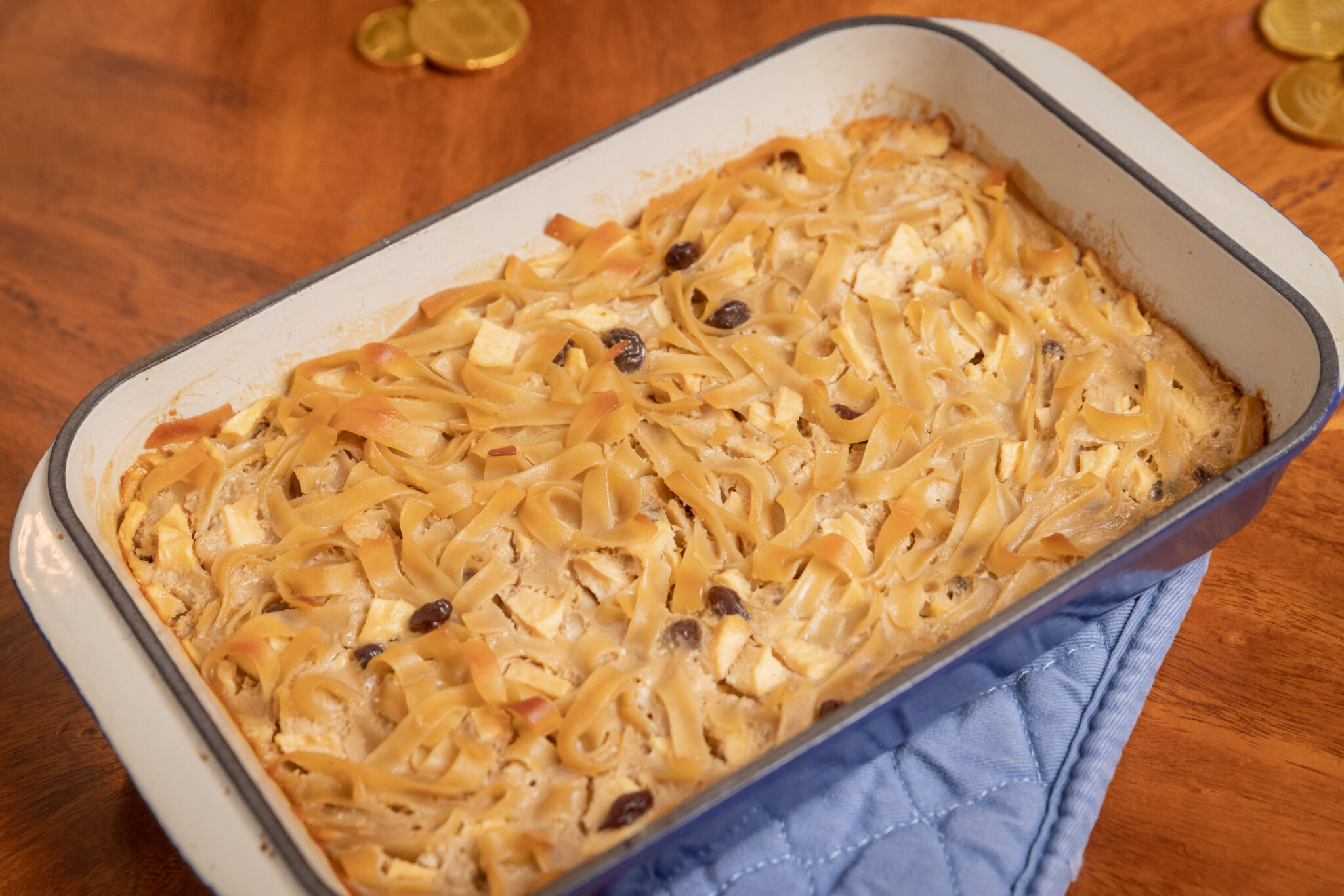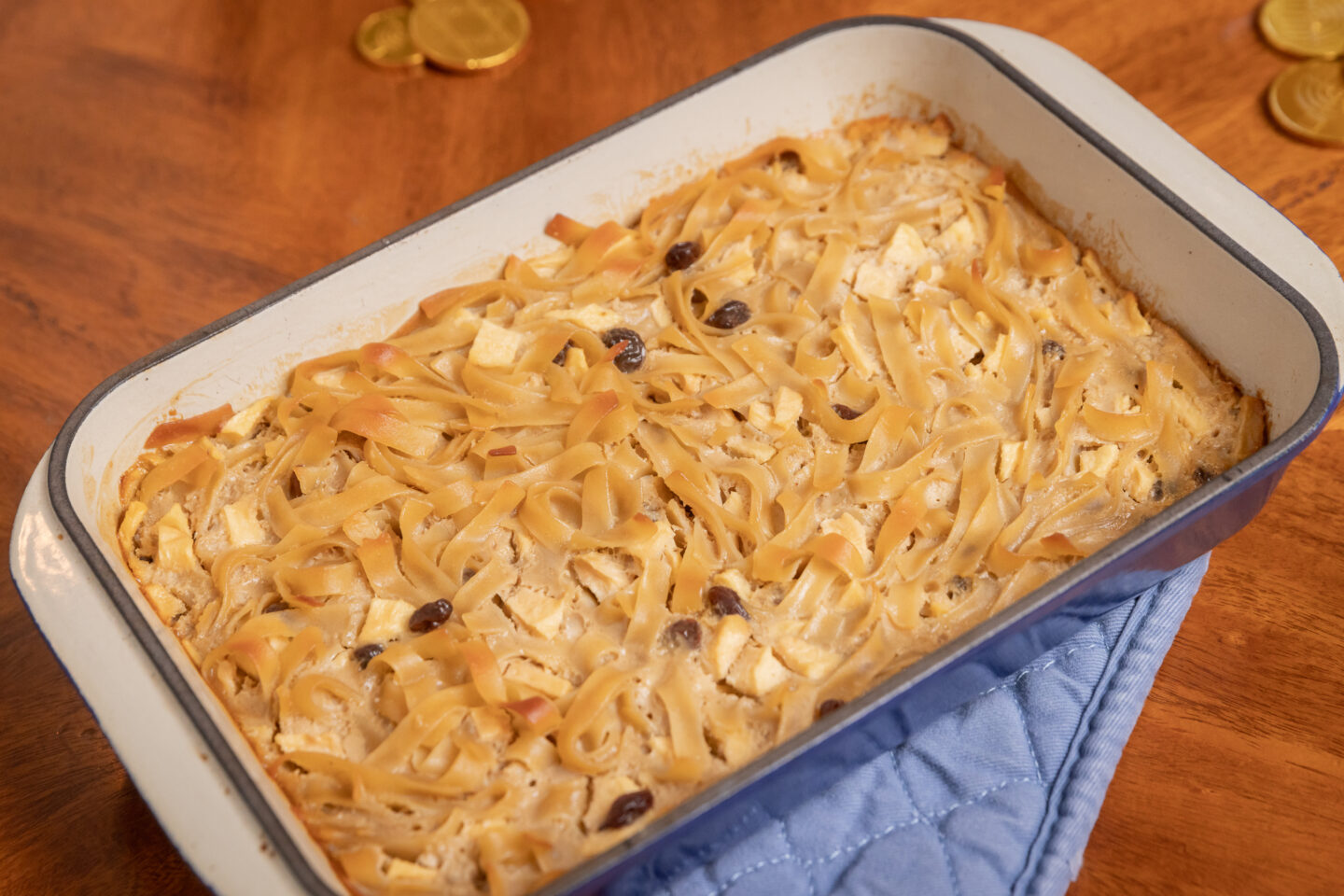 Shop the post: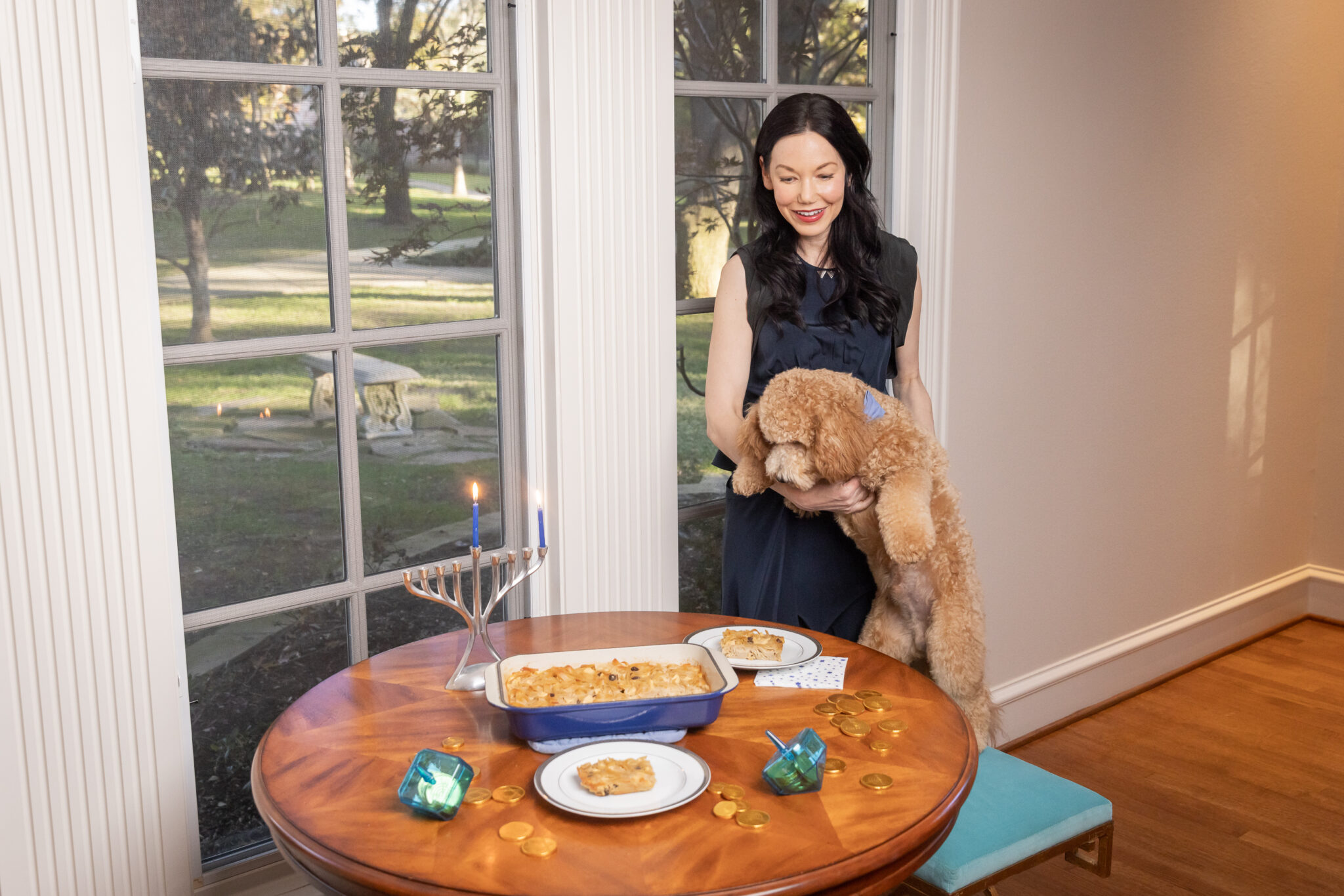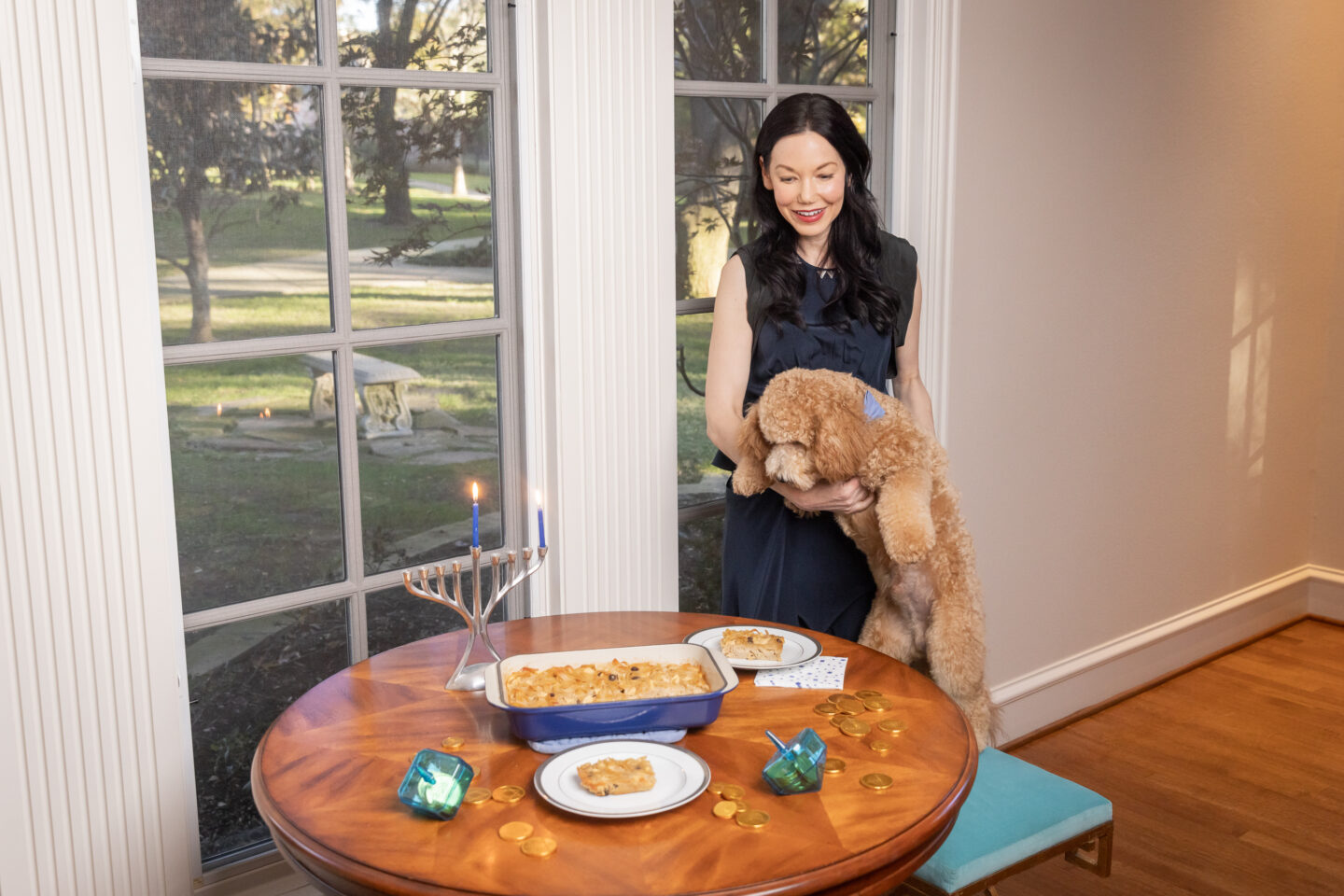 Mr. Cupcake loves helping me light the Menorah and saying the Chanukah prayers. He also really loves playing with this
dog toy dreidel
.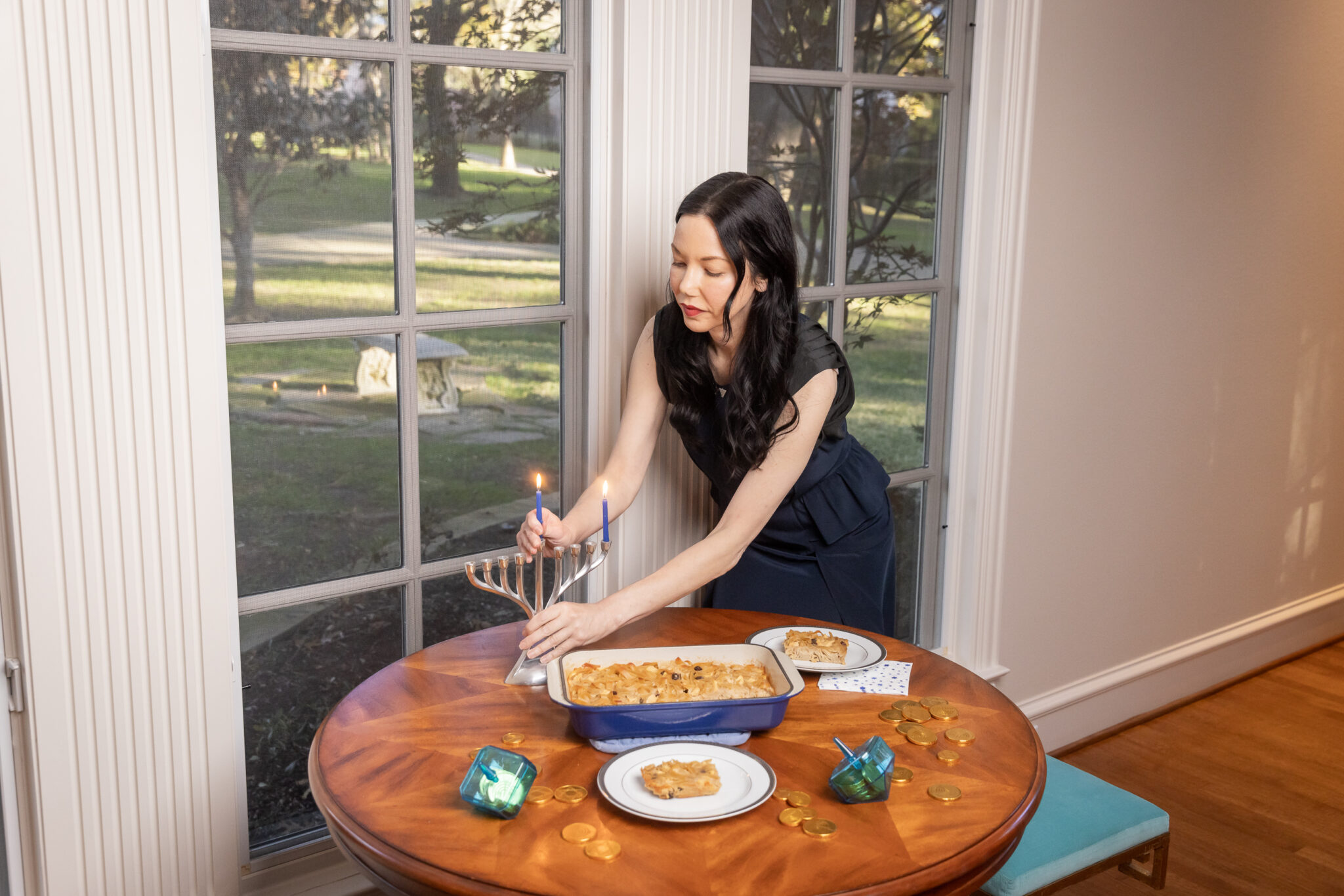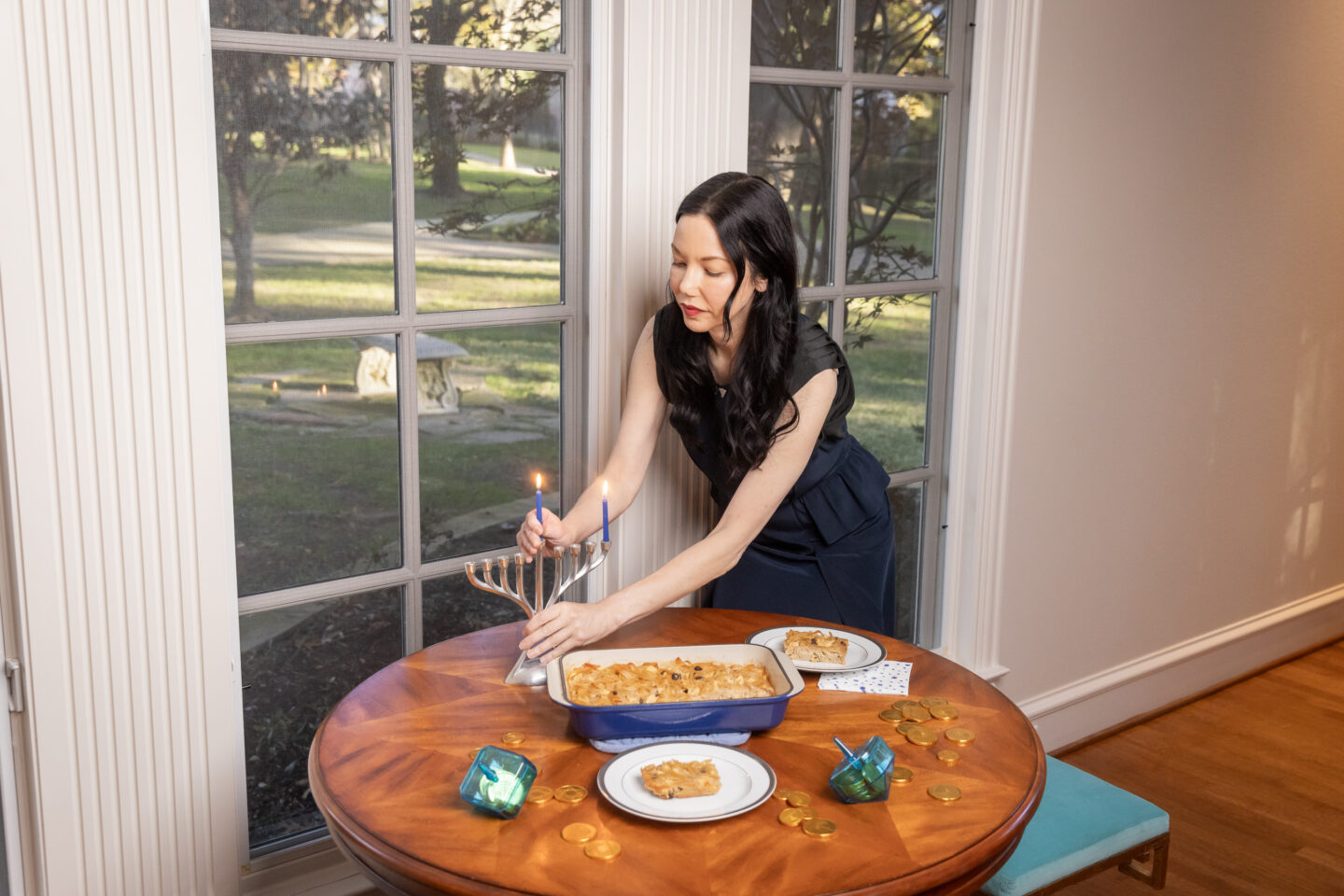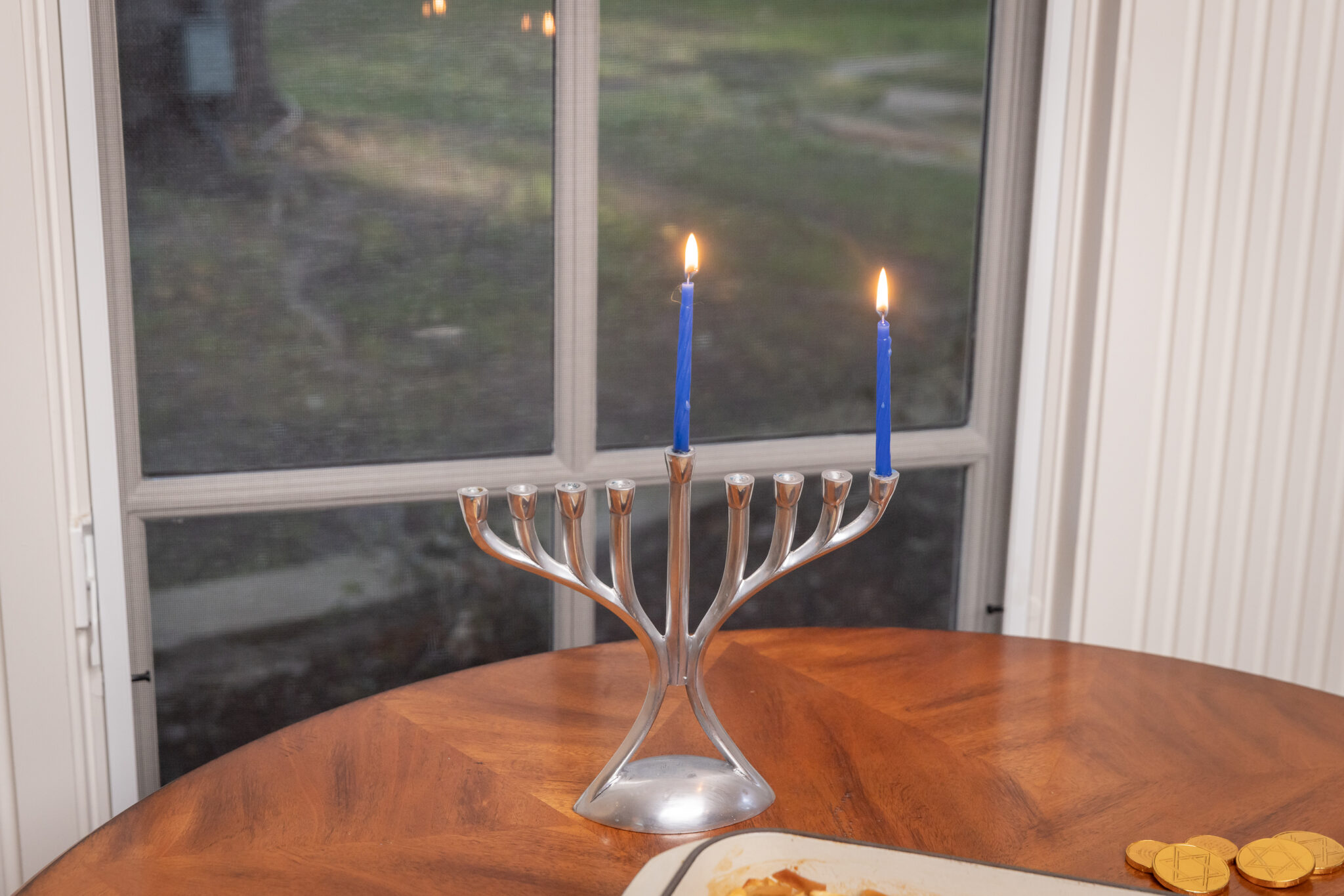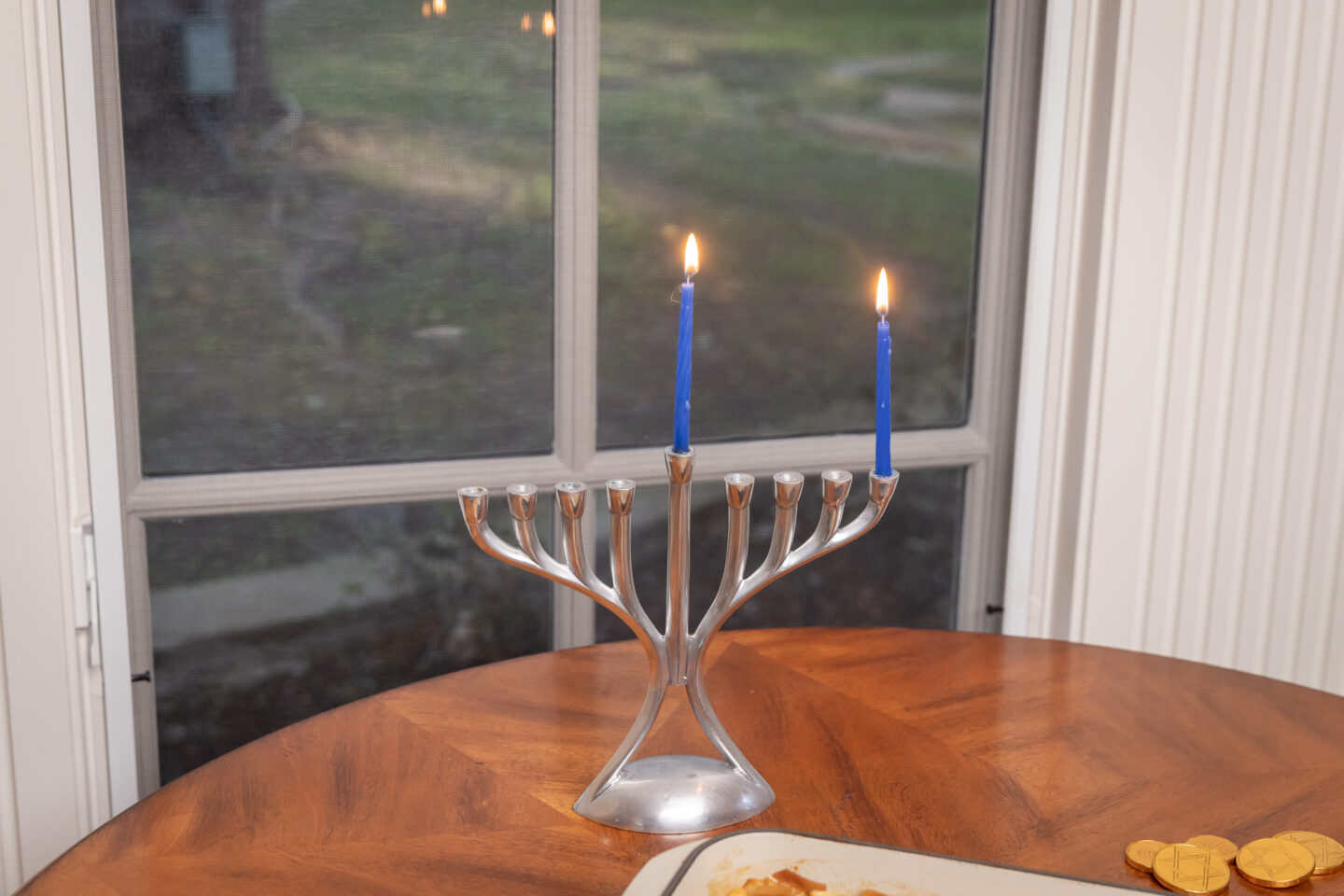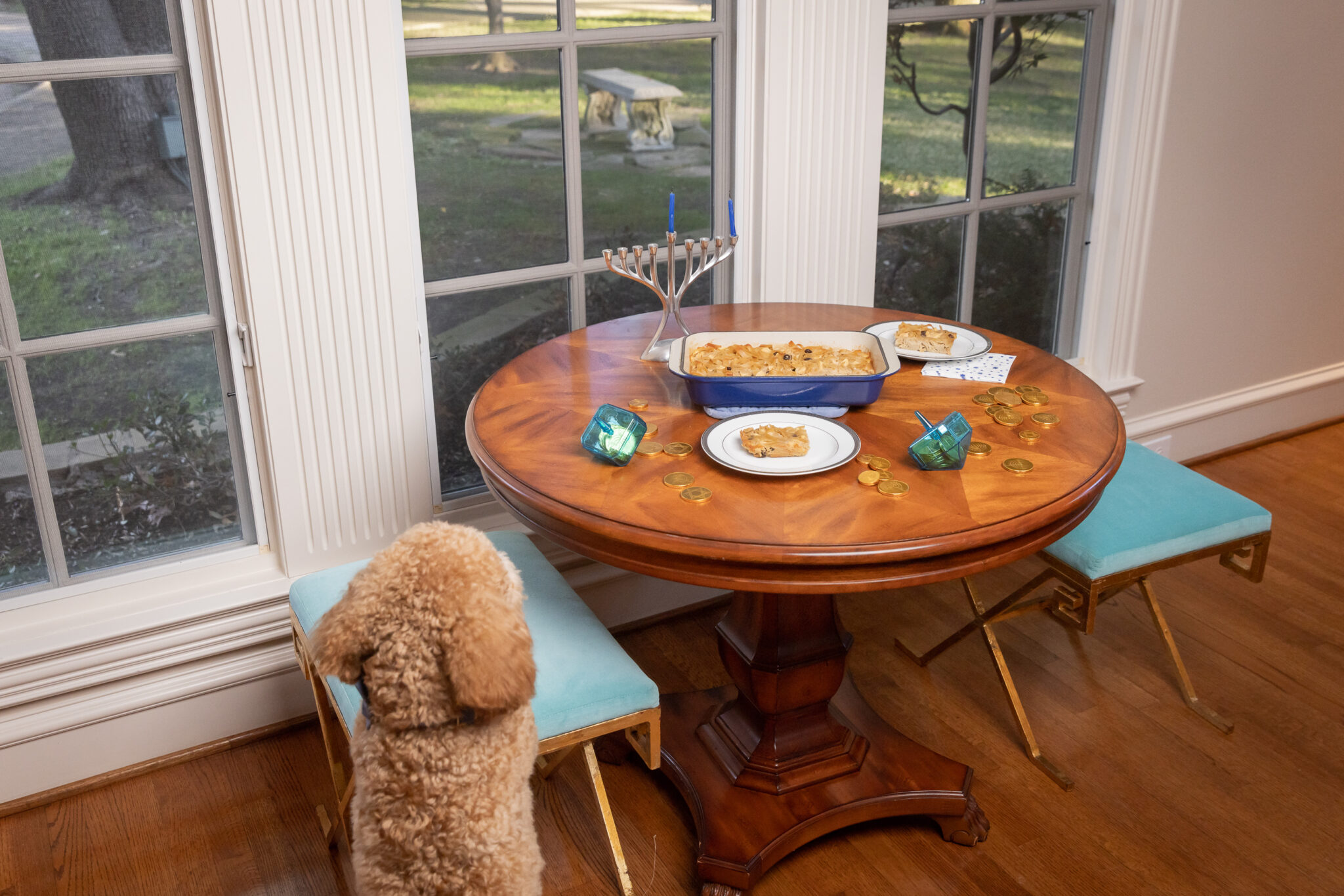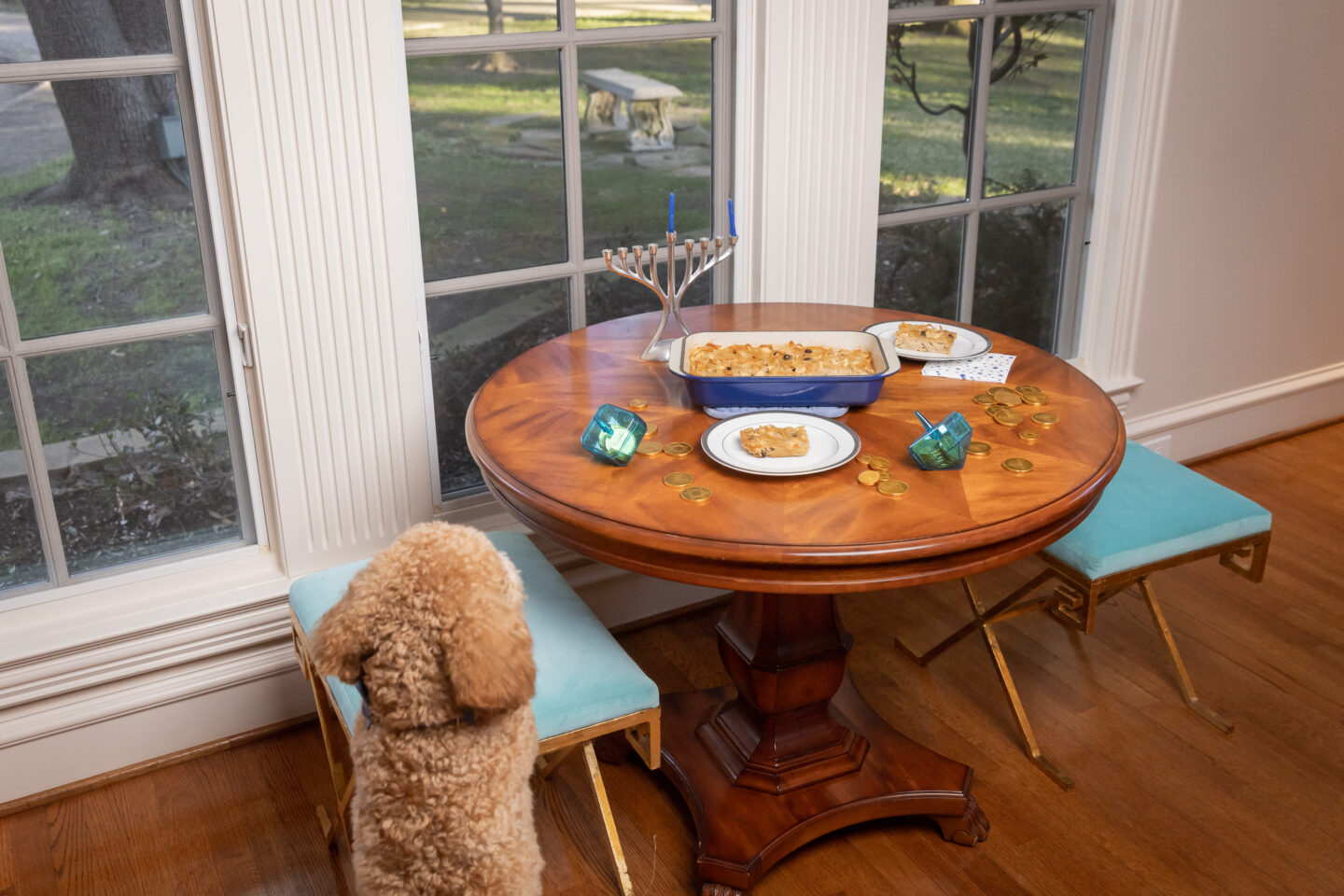 Are you celebrating Chanukah this year? Let me know what you think of this gluten and dairy-free noodle kugel in the comments below. Also, be sure to check out this super easy
gluten-free noodles, apples and cheese bowl
recipe I posted last year.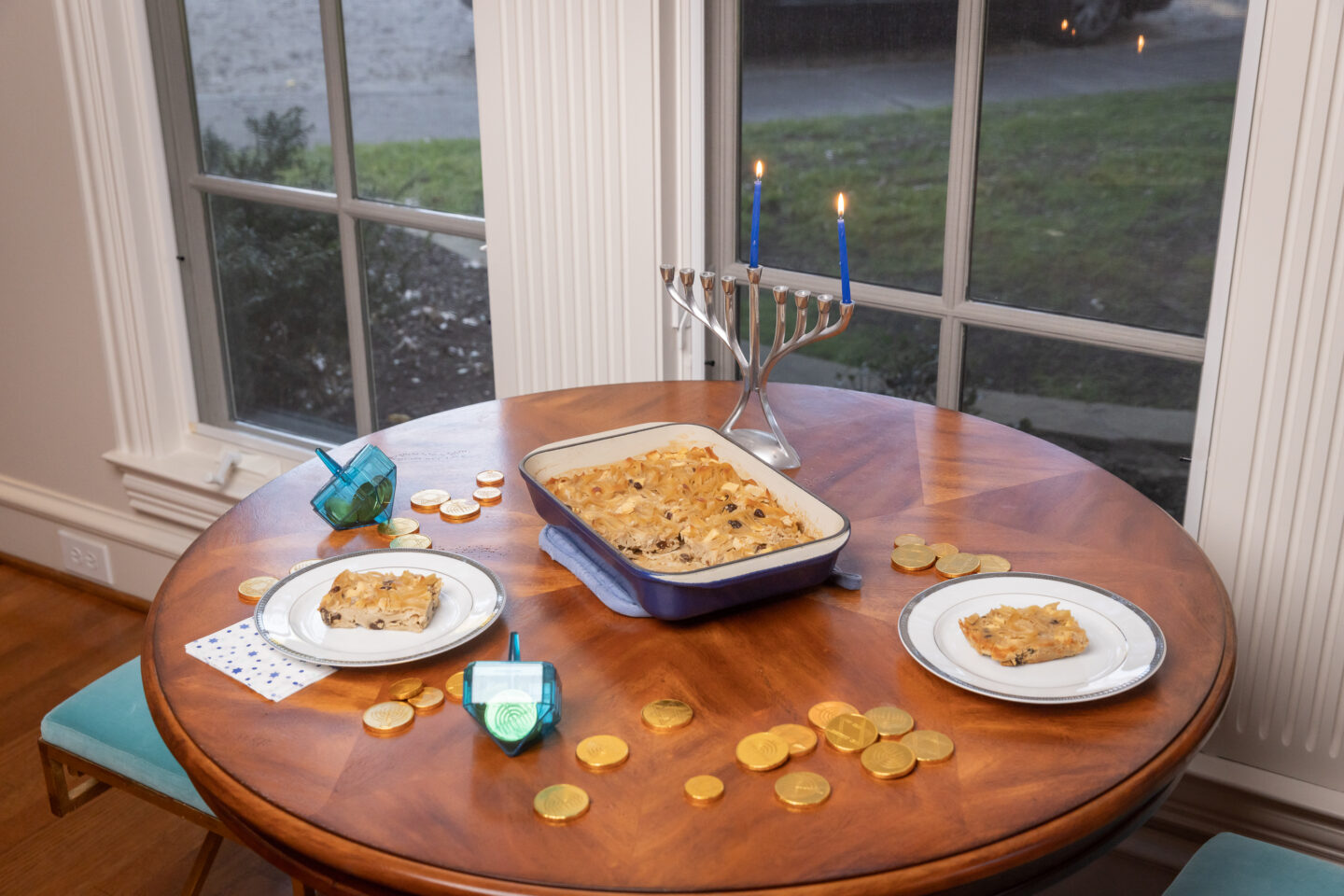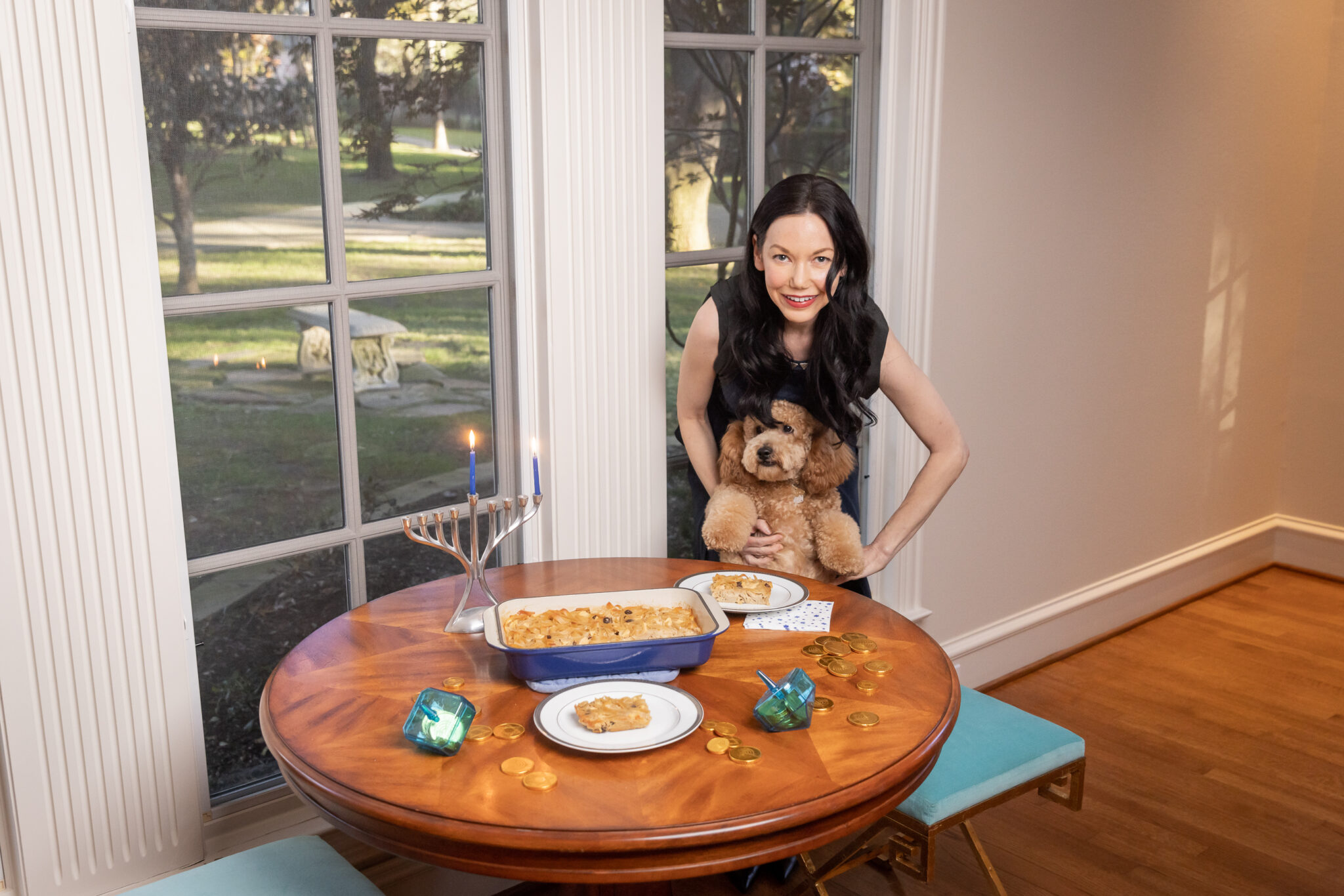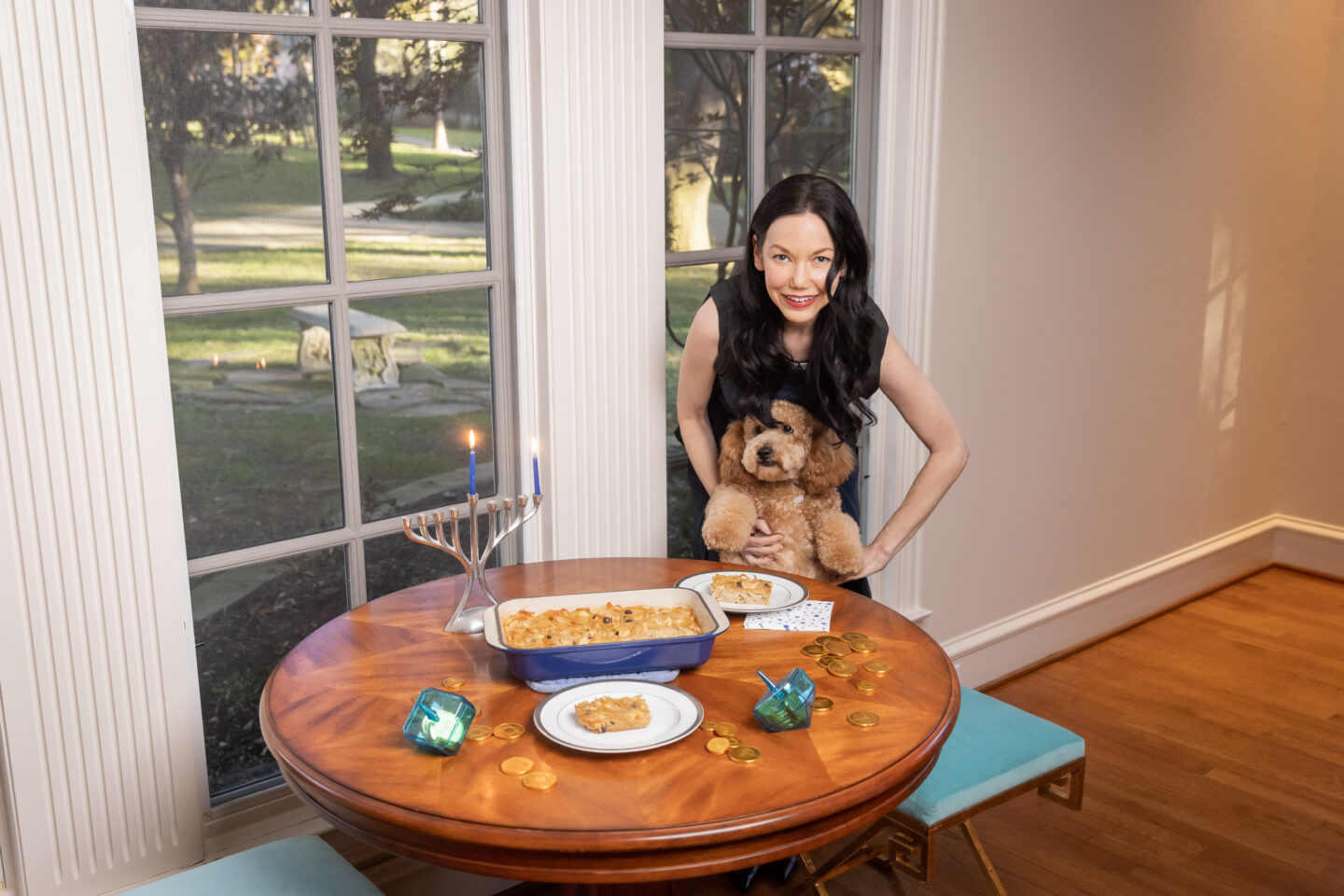 Wishing you and your loved ones a very Happy Chanukah!
Thank you so much for reading!
xoxo,
Lisa
Let's be social!