Happy Sunday! I hope you are having a relaxing weekend! I am finally going through all of my holiday photos and wanted to share with you some of my Roman adventures.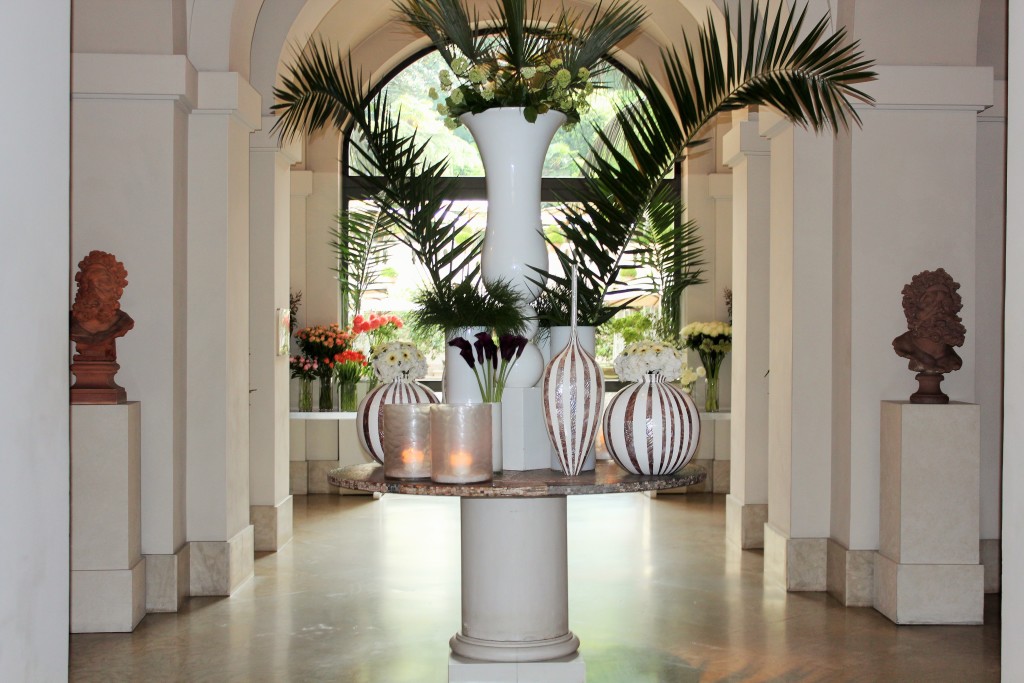 This trip was to commemorate our Anniversary, so we decided to go to the same places we visited on our honeymoon. The Hotel De Russie is just lovely and in such a great location to walk to everything. I booked a massage ahead of time for our first day in town. It's a travel ritual I've been using for my last few trips and it really helps overcome jetlag stat. The hotel has a great spa with an indoor pool.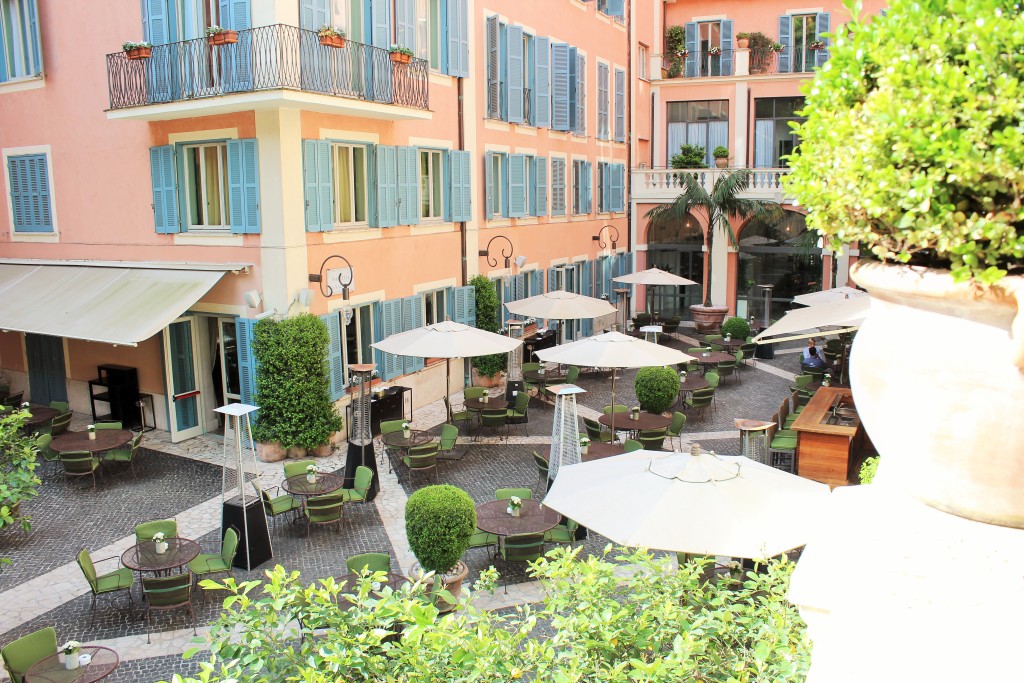 Our room overlooked this courtyard which turns into a bar at night.
The first time we stayed here on our honeymoon, we came down the escalator to go to dinner and practically ran into Owen Wilson. Sort of felt like being in LA… of course I've still never met the guy though :).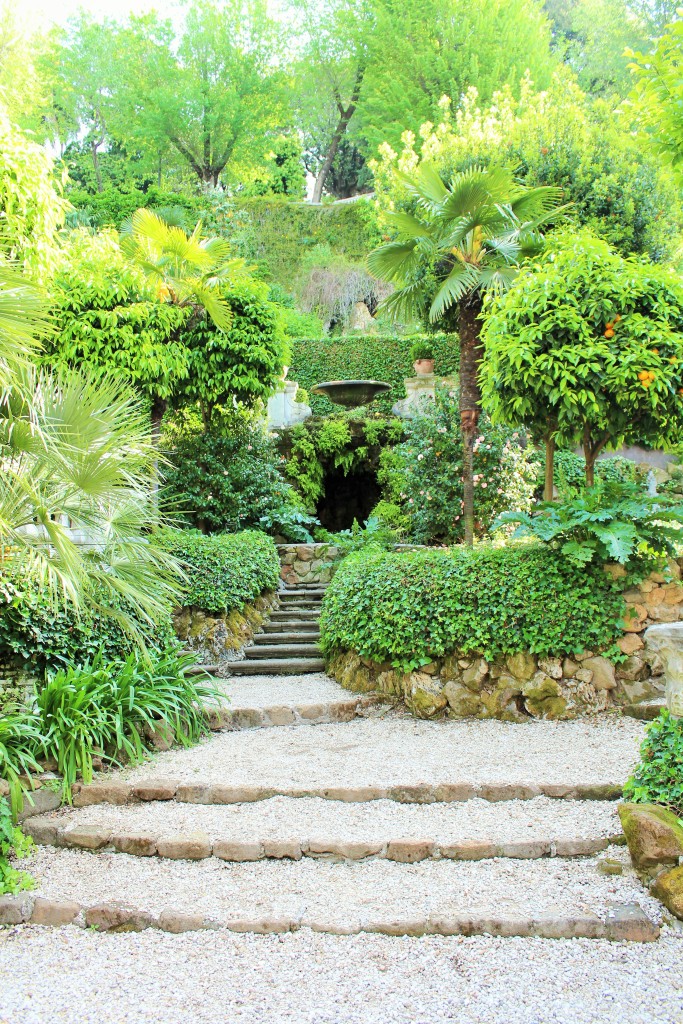 The "backyard" at our hotel.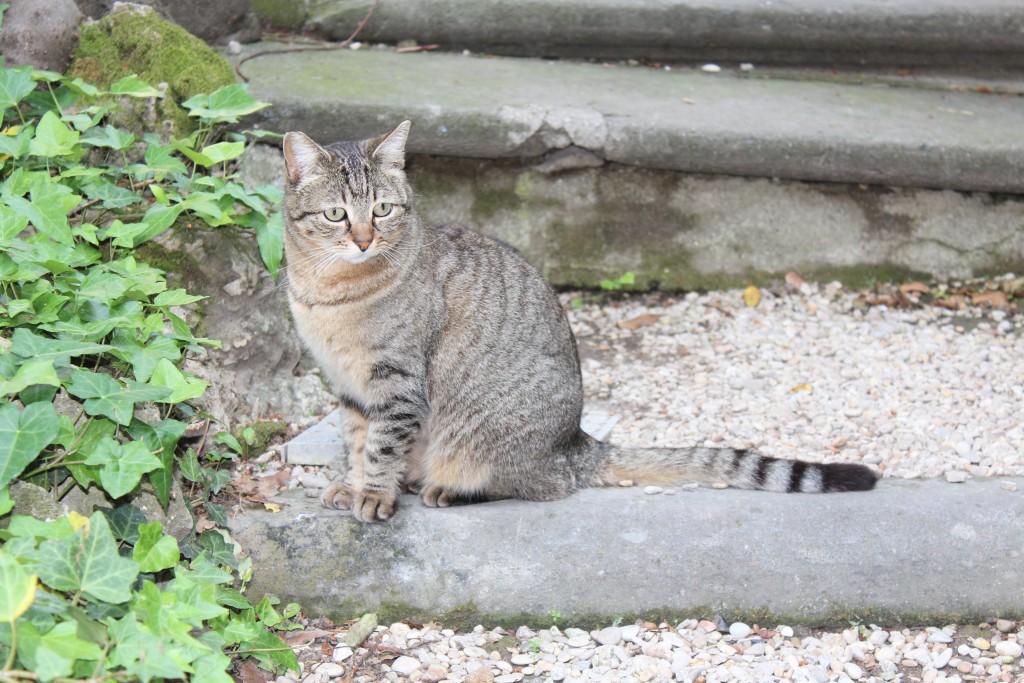 The Hotel De Russie employs two cats to keep the pigeons away. Their names are Mona and Lisa. Mona visited us one night at dinner on the patio and I think this one is Lisa.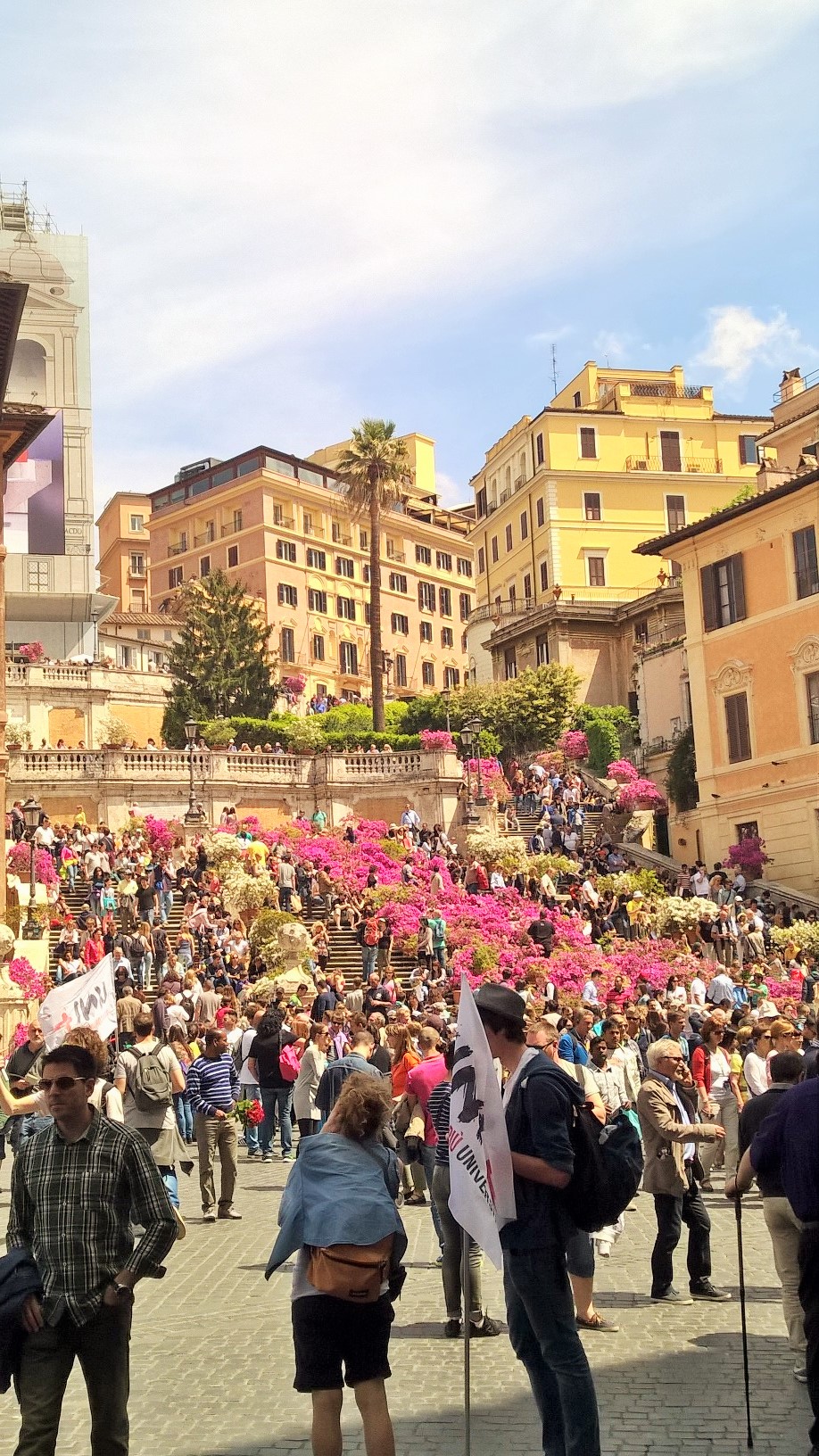 We booked this trip 6 months in advance, and didn't realize it was May Day holiday weekend (Italy's equivalent of Labor Day). There were people everywhere!!! It was bumper to bumper on the Spanish Steps.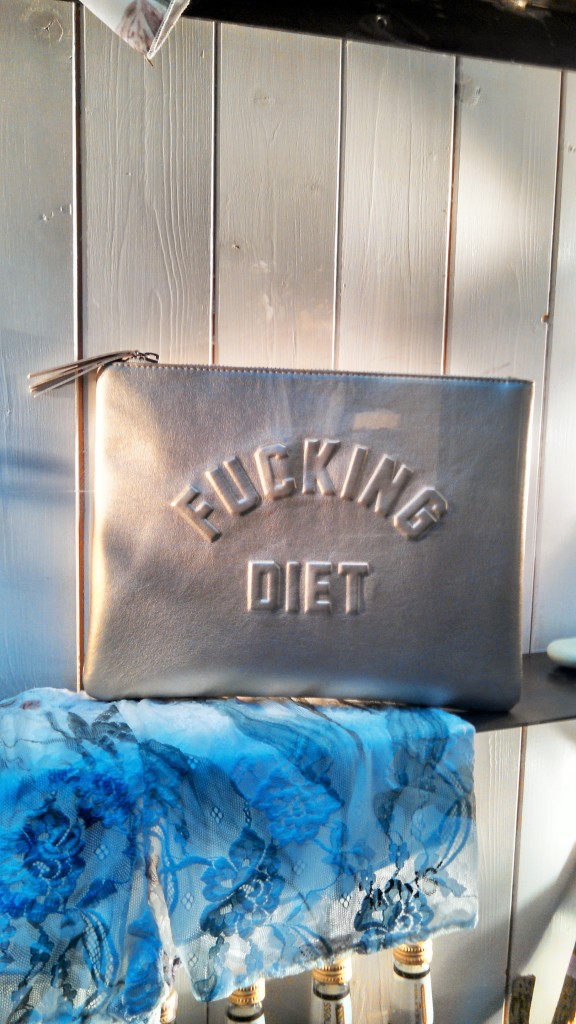 Love this clutch I saw in the window at a local shop. Very practical for Italy where every other store front serves pizza, pasta and gelato!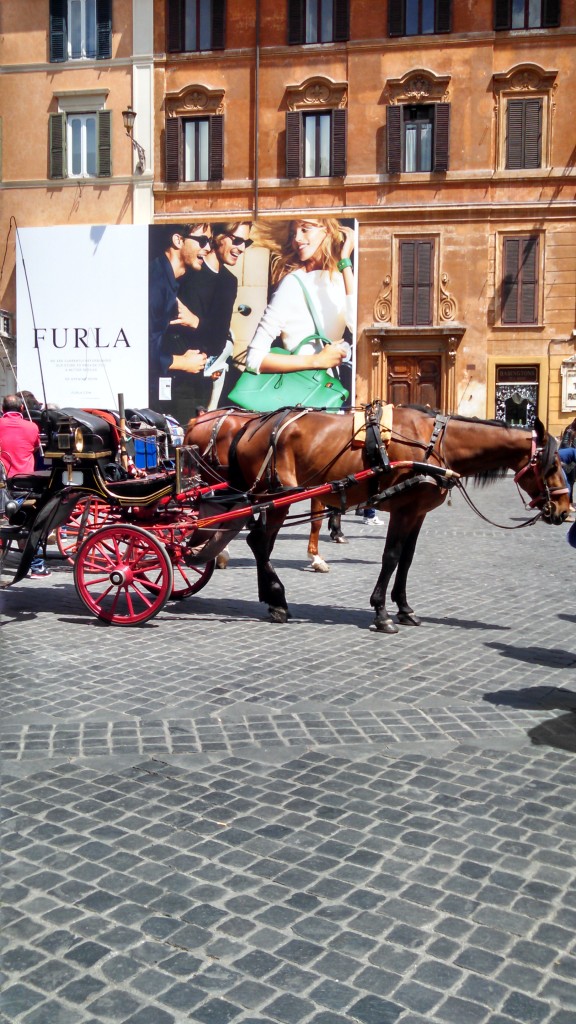 I was on a mission to find the Furla store, but it was closed for remodeling :(. I was so happy to find the Florence store open a few days later.
Evening May Day celebration outside our hotel.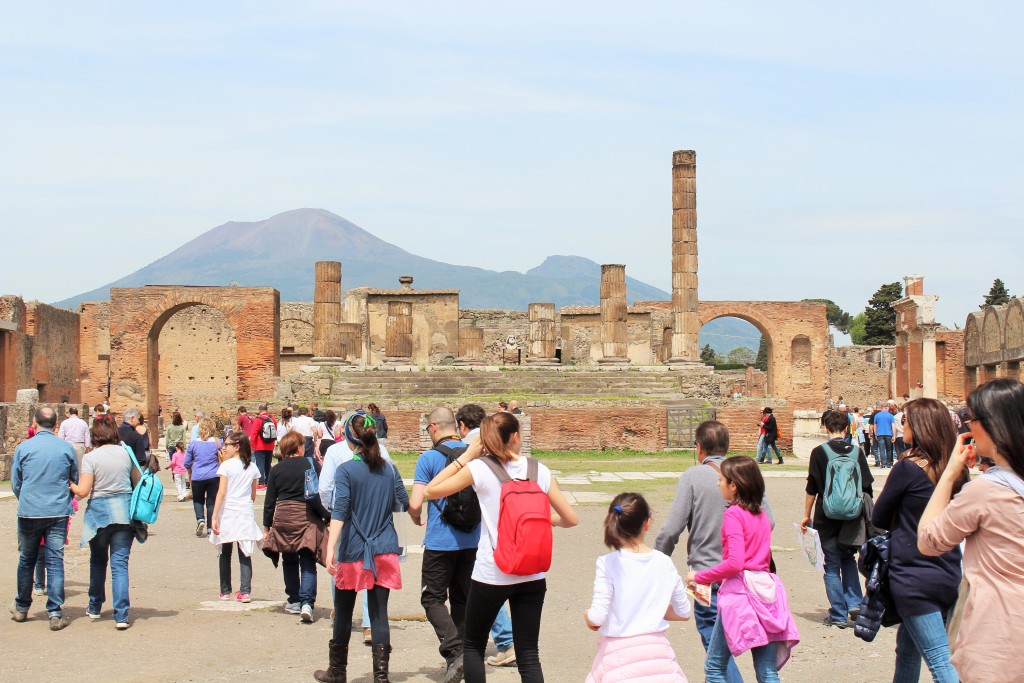 We got up early on our second day to meet our driver who took us to Pompeii and then the Amalfi Coast.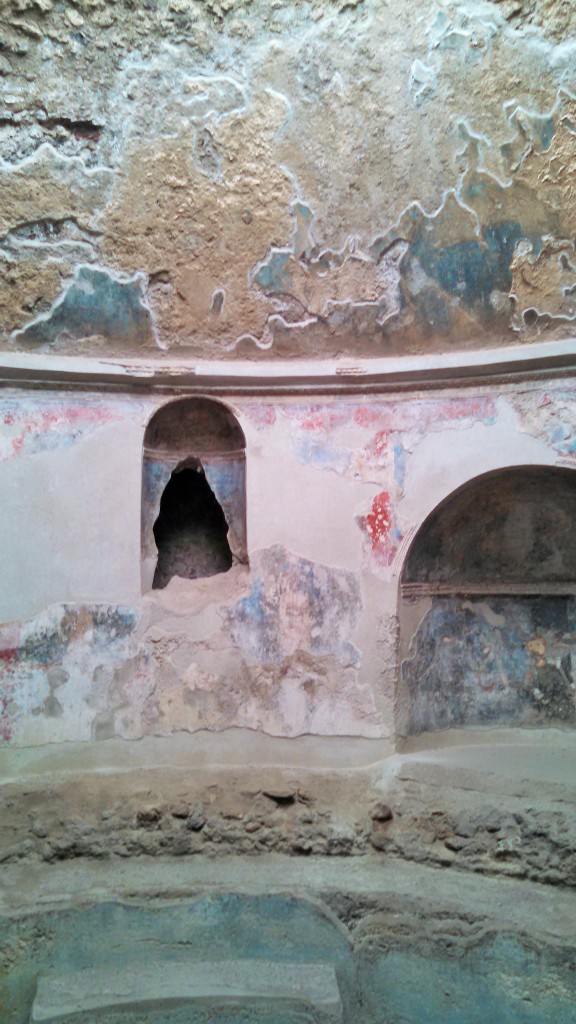 This was the equivalent of the "spa" in Pompeii. Our tour guide told us it could get up to 120 degrees!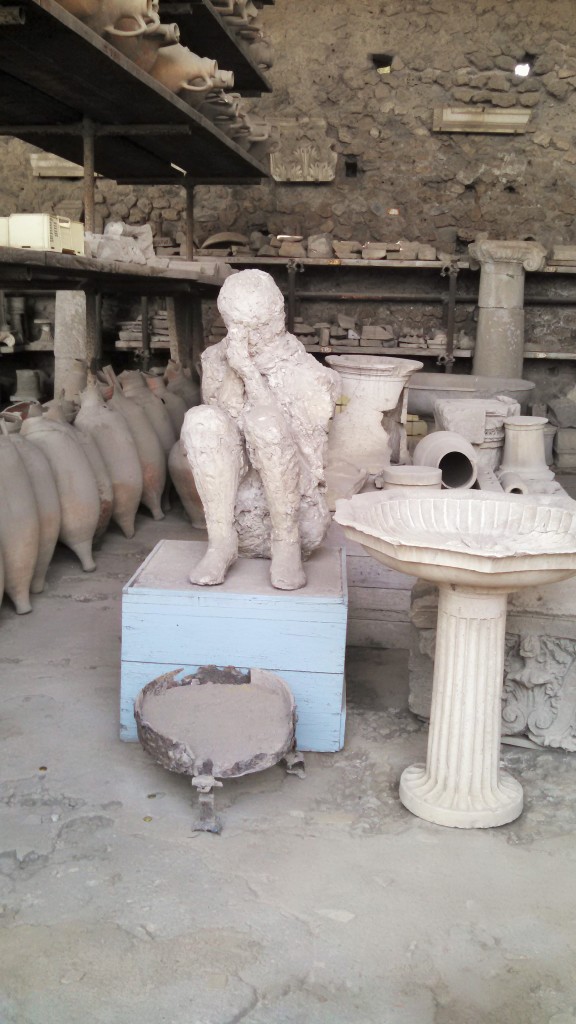 Rough day in Pompeii!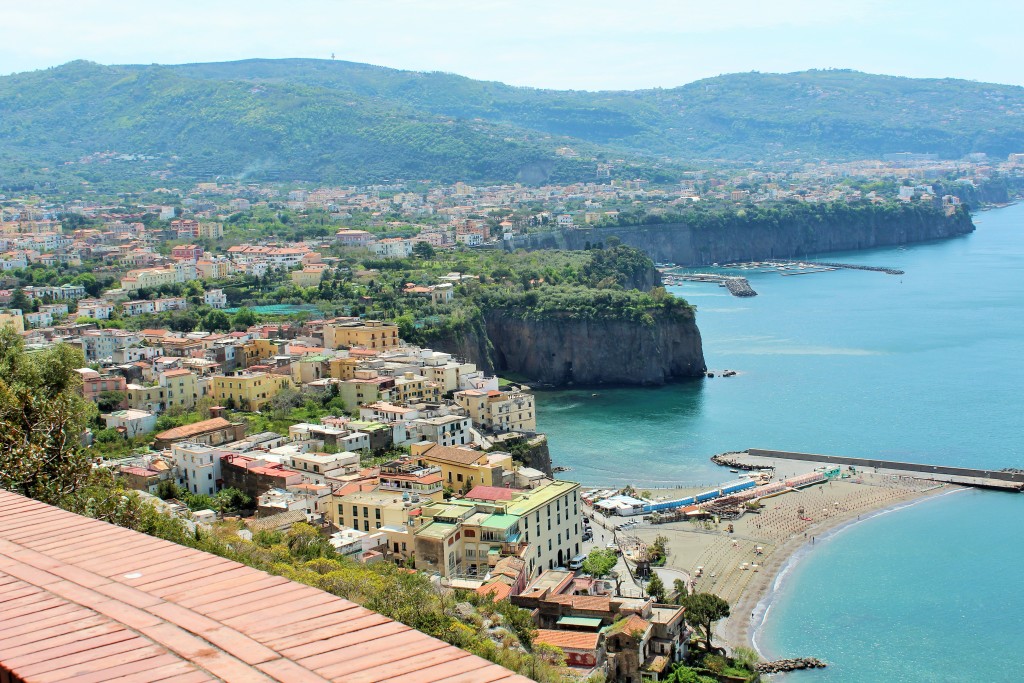 Such a gorgeous view, so our driver pulled over for a photo-op.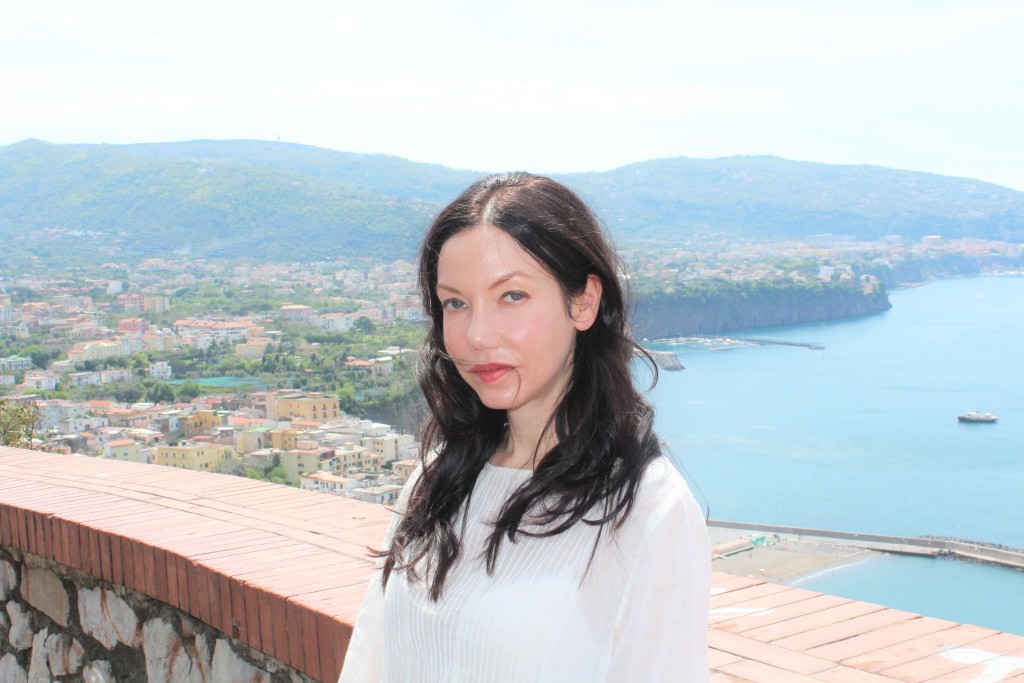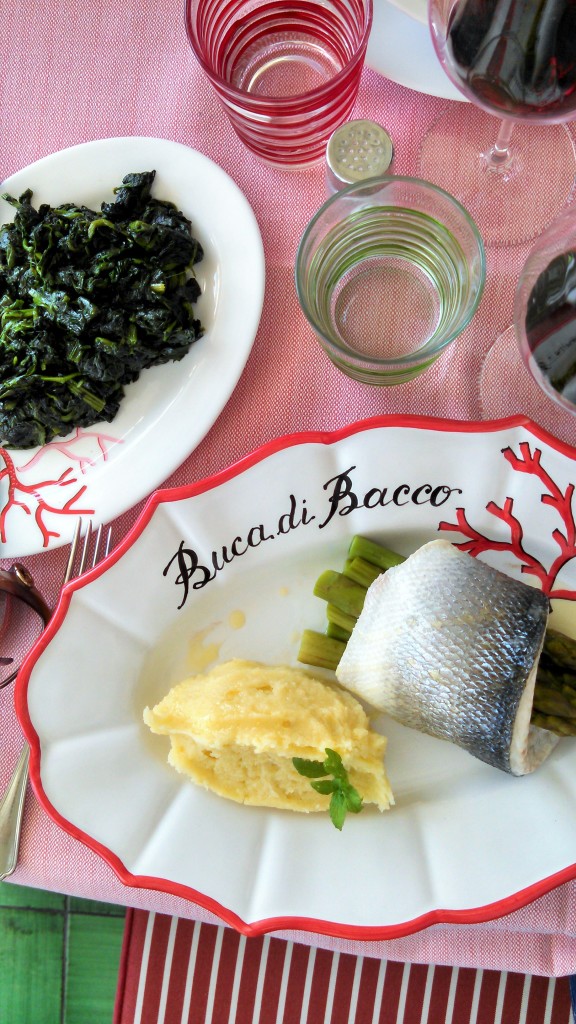 I loved this Mediterranean lunch of Sea Bass, asparagus, mashed potatoes made with olive oil, sauteed spinach and of course a glass of Brunello.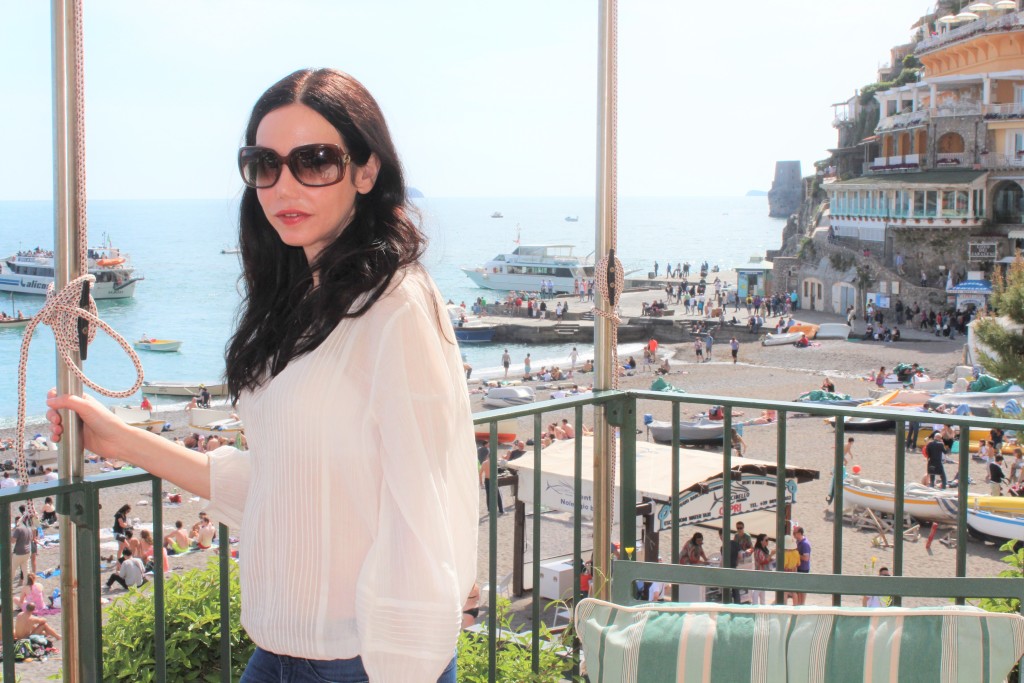 Lunchtime view of Positano.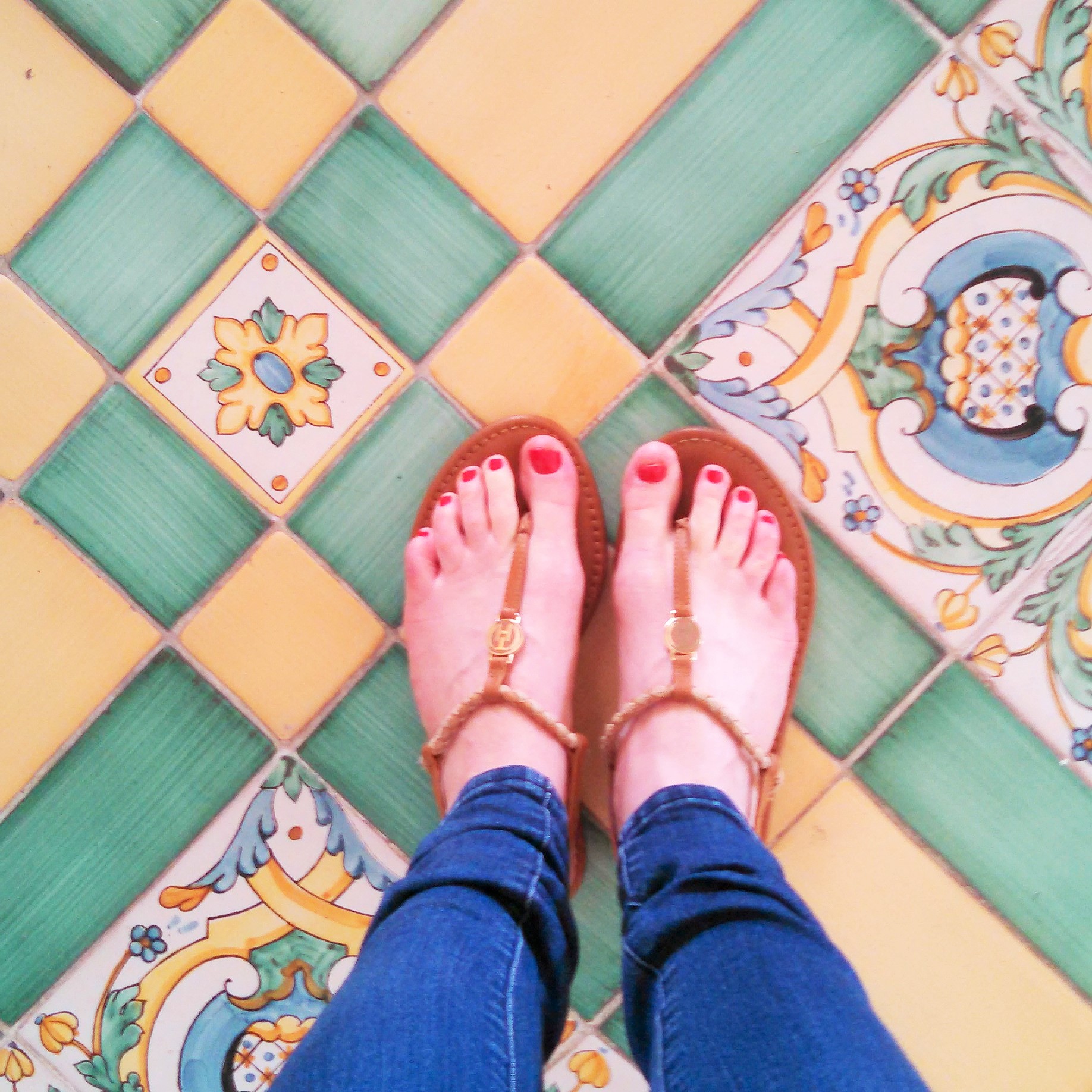 So many beautiful tiles everywhere in this little town.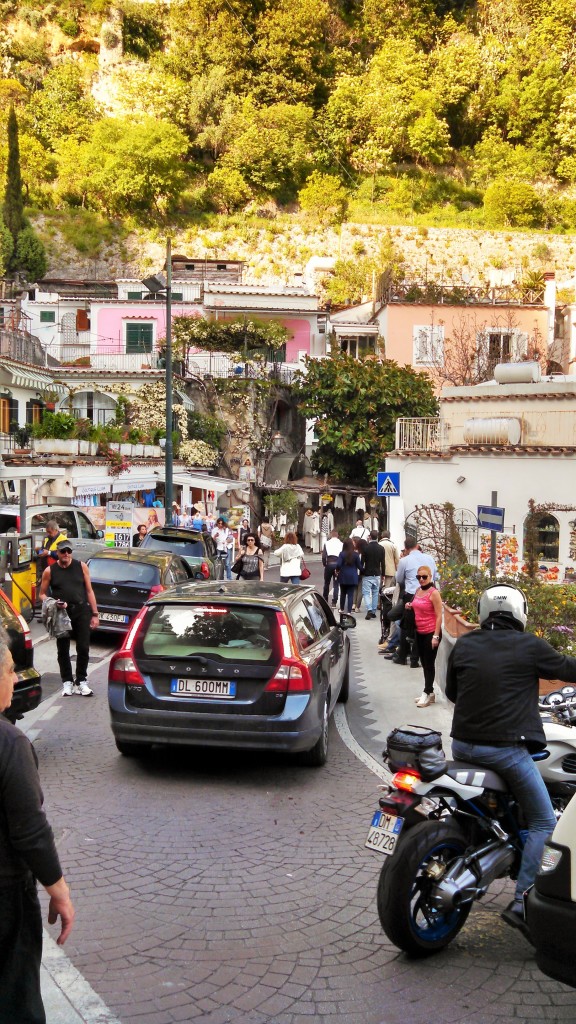 And the traffic home!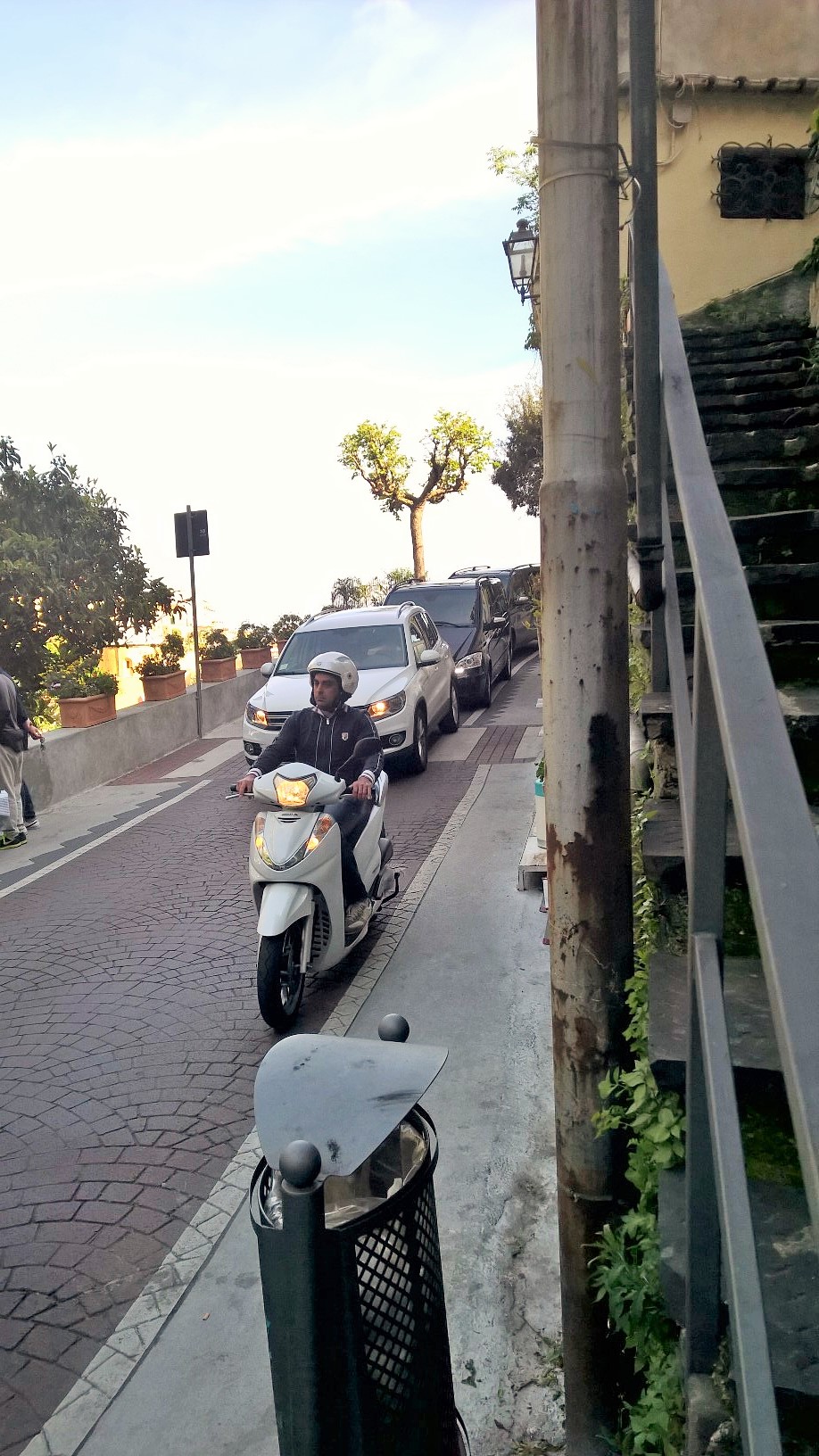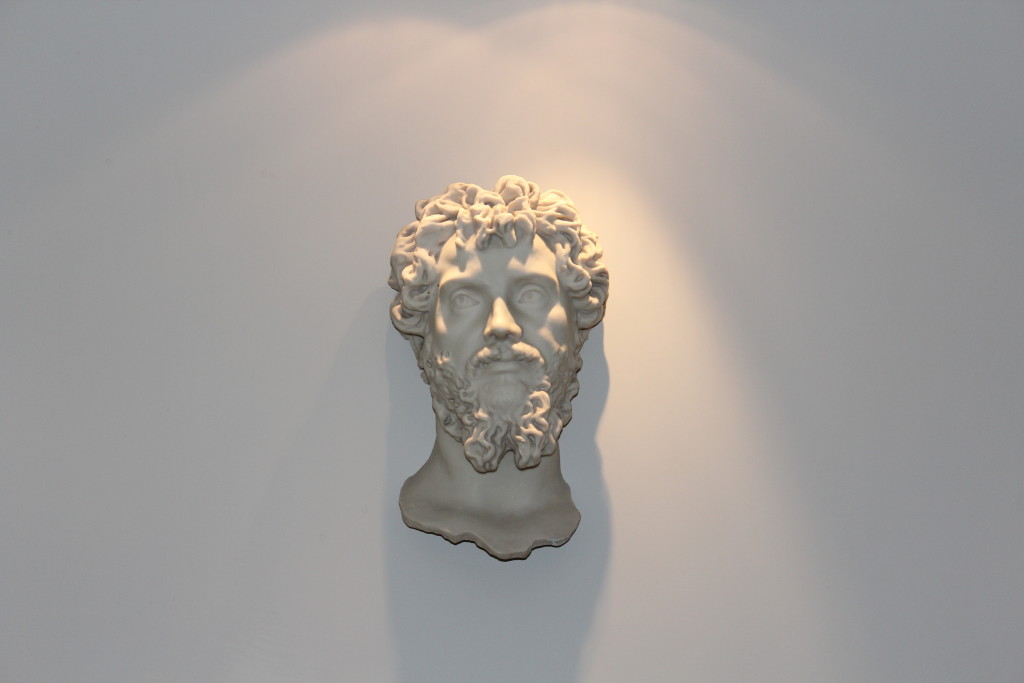 Love this statue outside the door at our hotel.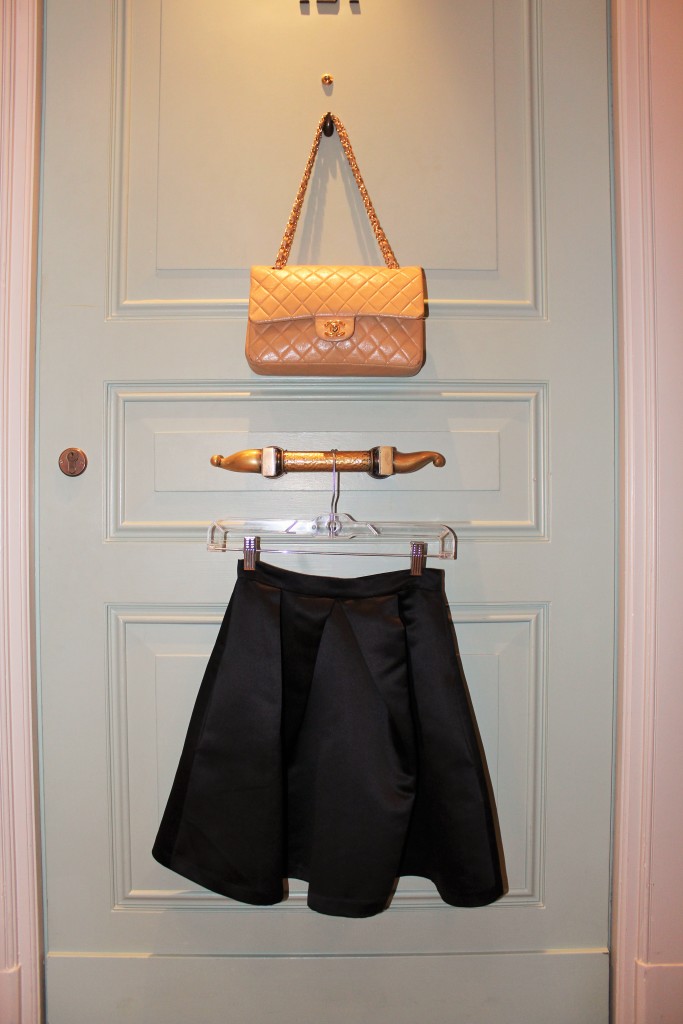 We got locked out of our room so I decided to "Coveteur" our door while Mr. Pretty Little Shopper went to get a new key.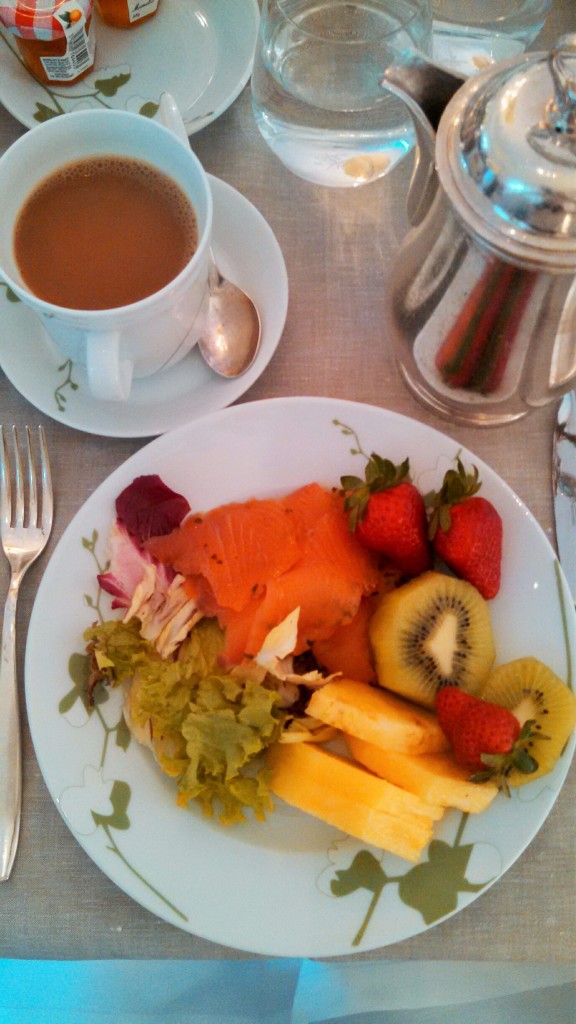 We woke up early on our last morning to shoot some blog photos and have breakfast.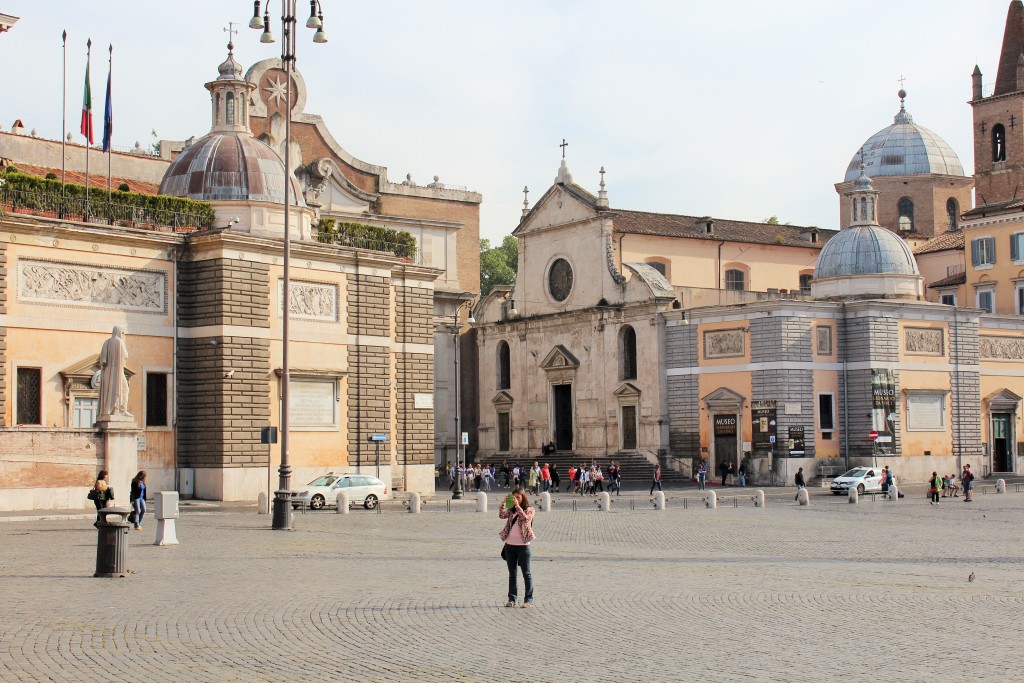 Early morning outside our hotel.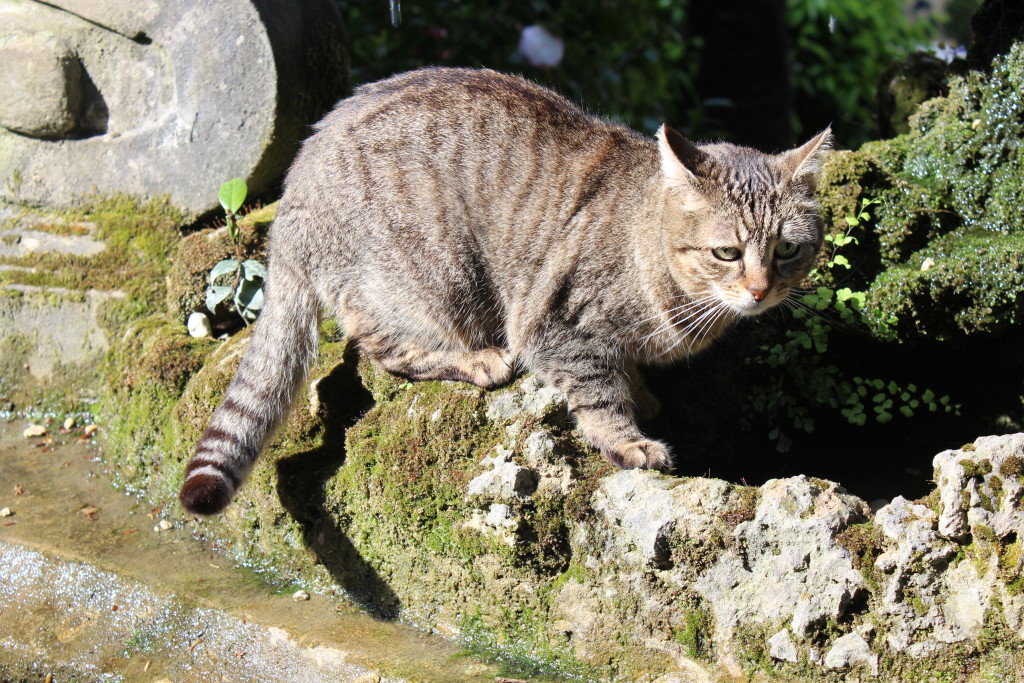 Lisa at work.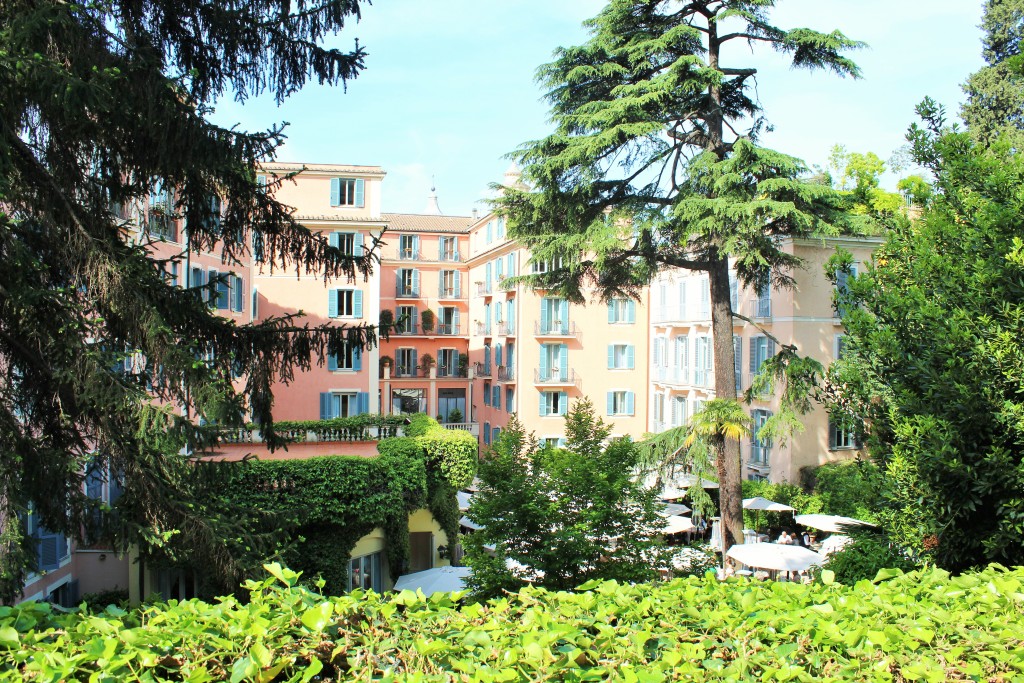 Already missing this beautiful place.
Photos by Me and Mr. Pretty Little Shopper.
Thank you so much for reading!
xoxo,
Lisa