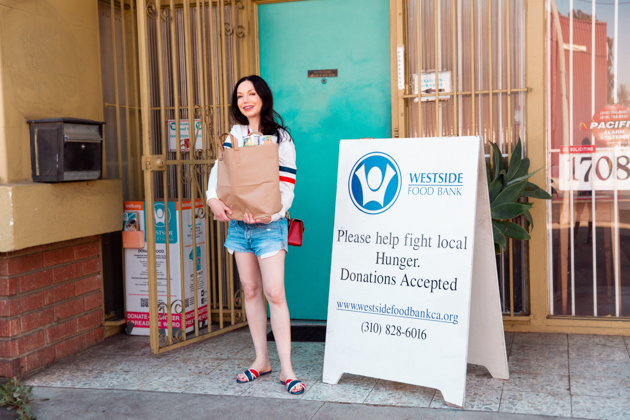 Happy Tuesday! Today I'm taking a little break from my typical fashion, beauty and décor posts to talk about a really important cause! September is Hunger Action Month to raise awareness about those that struggle with hunger in the USA. A few weeks ago I was approached to take part in Kroger's #ZeroHungerZeroWaste Challenge. Living in Southern California, I am well aware of the homeless crisis in my city. But what I didn't know is that 42 million Americans struggle with hunger! And did you know that an estimated 72 billion pounds of food ends up in a landfill every year?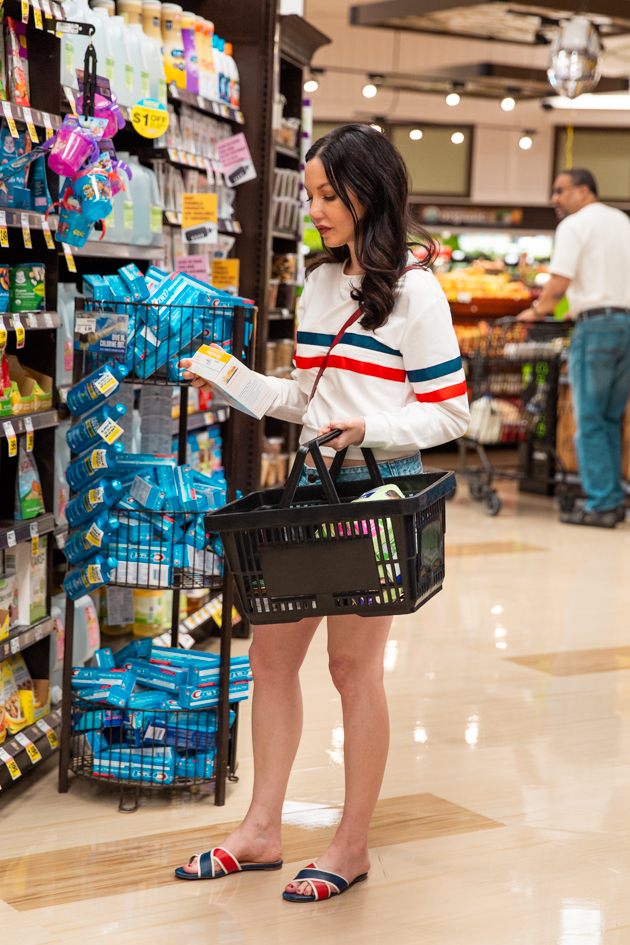 Last September (2017), Kroger's chairman and CEO Rodney McCullen announced a plan for a national effort to stamp out hunger in the US and to eliminate all waste in the Kroger company by 2025. "More than 40 percent of the food produced in the U.S. each year goes unconsumed, while one in eight people struggle with hunger. That just doesn't make sense," Mr. McMullen said. "As America's grocer and one of the largest retailers in the world, we are committing to doing something about it." Kroger's efforts include establishing a $10 million innovation fund through the Kroger foundation, accelerating food donations to give 3 billion meals by 2025 and donating not just more food but also balanced meals. They're also advocating for public policy solutions to address hunger and help communities divert food waste from landfills.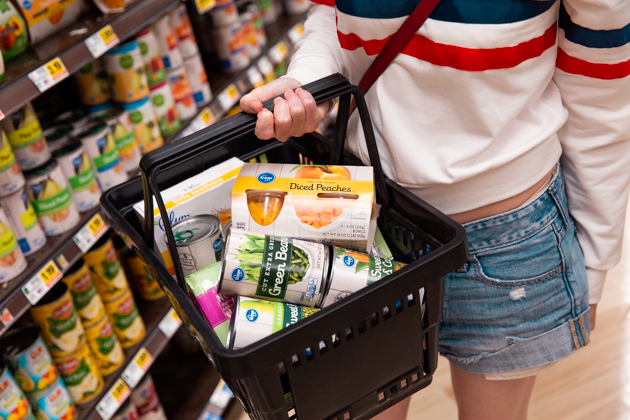 To participate in Kroger's #ZeroHungerZeroWaste Challenge, I was asked to donate a bag of groceries to my local food bank or homeless shelter and to challenge others to do the same. I started by researching local food banks in my area and stumbled upon the Westside Food Bank. Their site had a list of all the things they were currently in need of, which included canned fruits, vegetables, pork, tuna and beans as well as baby items like diapers, jarred baby food and teething biscuits. I also went through my pantry at home and packed up any items we weren't using and all the plastic utensils we get from our Door Dash and Postmates orders. We always tell them we don't need it, but it inevitably get's packed in with our orders so I was happy to find a use for it.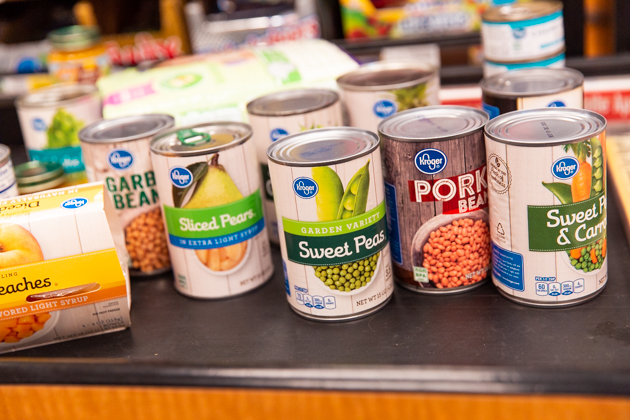 Mo and I stopped at the Kroger owned Ralph's to stock up on supplies before hitting the food bank. The Kroger brand makes so many of the items needed and at such a reasonable price!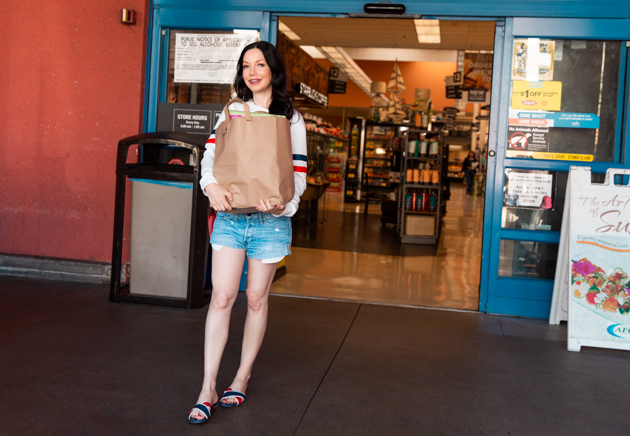 We picked up as much as we could carry and packed up the car only to realize that the Westside Food Bank was actually across the street. So convenient if you guys are in the neighborhood and up for the challenge!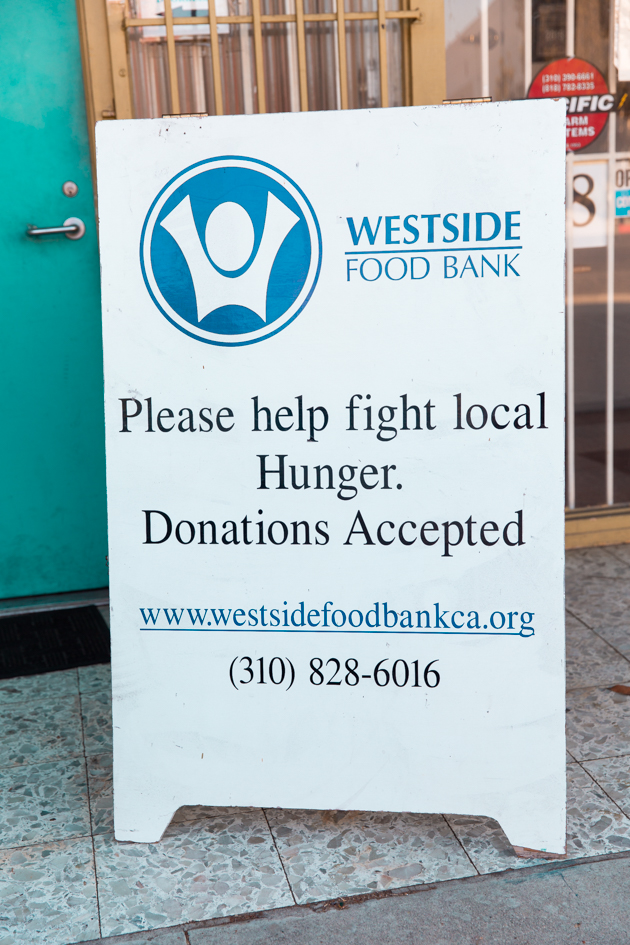 The Westside Food Bank had a drop off bin for after hours, but we rang the bell and went inside for a tour.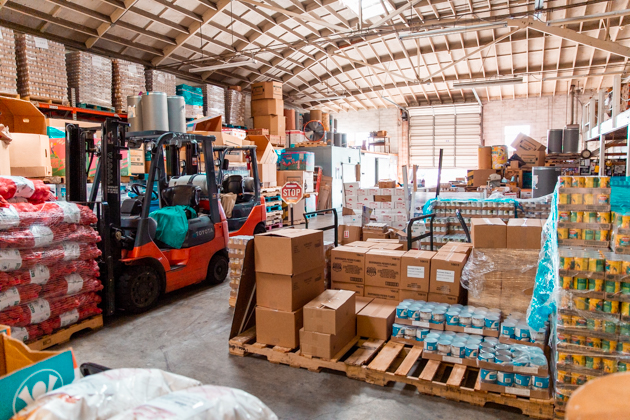 The warehouse was stocked with donations from both individuals and corporate organizations. We learned that Kroger is actually one of their big donors!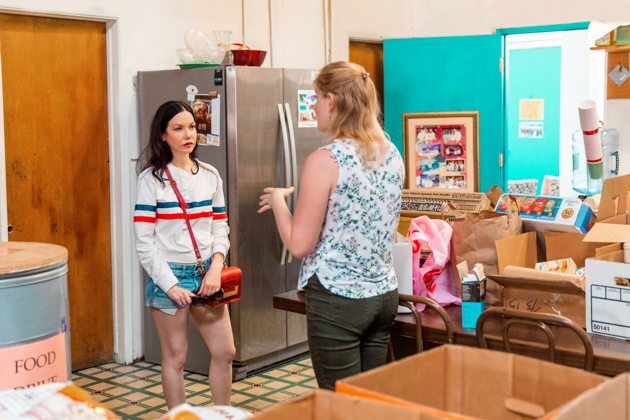 I got a lesson in how the WSFB works and all the ways to get involved, including donations, volunteering and participating in their upcoming 28th Annual 5K Hunger Walk. One thing that surprised me was when I noticed the cans I brought with pull off tops being separated to give to college kids. Somehow I had always assumed that University level financial aid programs would automatically provide a meal plan to deserving students in need. I had to fight back tears when I found out this was not always the case.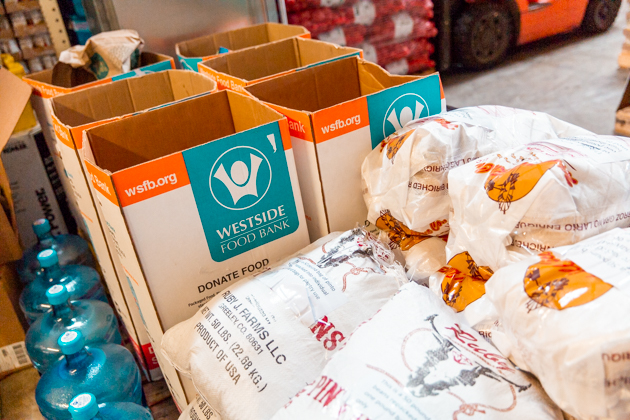 Another thing I learned is that the Westside Food Bank has weekly sessions where volunteers sort industrial sized bags of rice and beans into smaller portions for individuals and families. Also, did you know that some food banks and shelters will take fruit donations from your backyard trees?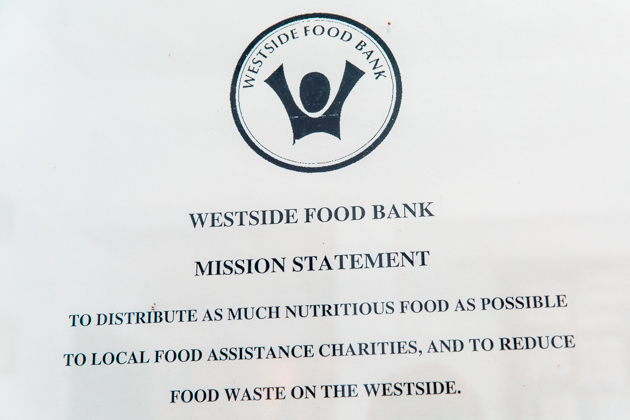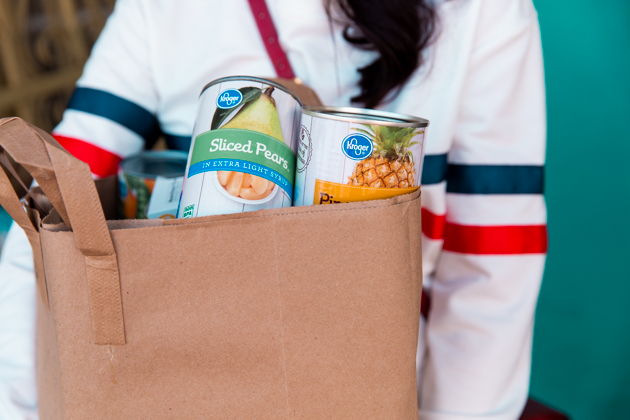 So now I want to know… will you take Kroger's #ZeroHungerZeroWaste Challenge and donate to your local food band or shelter this September? I know it's almost  the end of the month, but please consider donating to your local food bank or shelter anytime of year!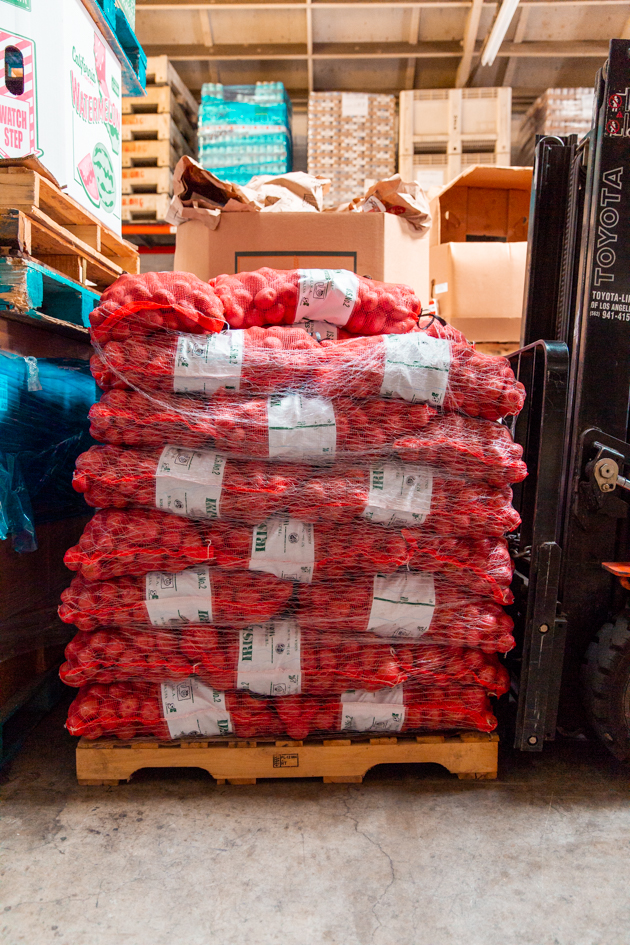 You can learn more about Kroger's #ZeroHungerZeroWaste Challenge here: https://www.thekrogerco.com/sustainability/zero-hunger-zero-waste/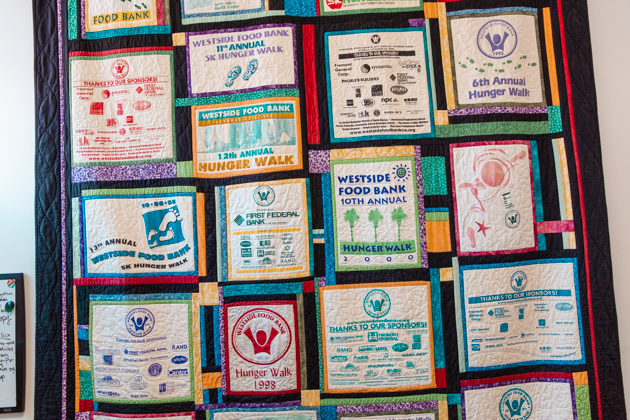 This was my first time visiting the Westside Food Bank, but I plan to make it a regular stop in the future! You can visit the Westside Food Bank at 1710 22nd Street, Santa Monica, CA 90404. Check here for hours of operation, volunteer opportunities and donations needed.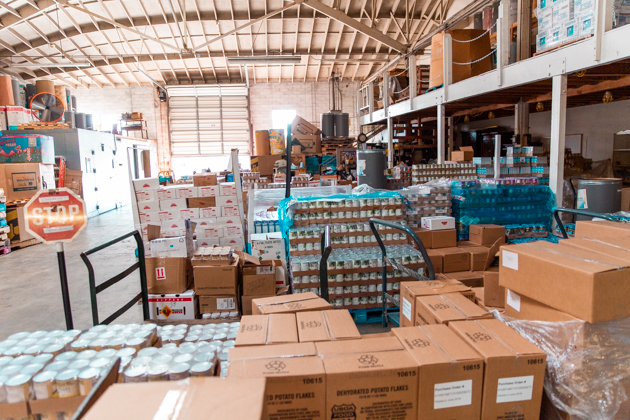 Photos by Mo Summers.
Thank you so much for stopping by!
xoxo,
Lisa
To make your Fall shopping a little bit easier, I've teamed up with a group of bloggers to give you
a chance to win a $1,000 Nordstrom Gift Card!
To enter: complete the steps in the rafflecopter below. The more steps you complete,
the more entries you receive, and the better your chance at winning!
This giveaway runs until Tuesday, October 2nd at 12am PST
Winner will be announced here. Good Luck!
*this giveaway is in no way sponsored by Nordstrom.
Let's be social!