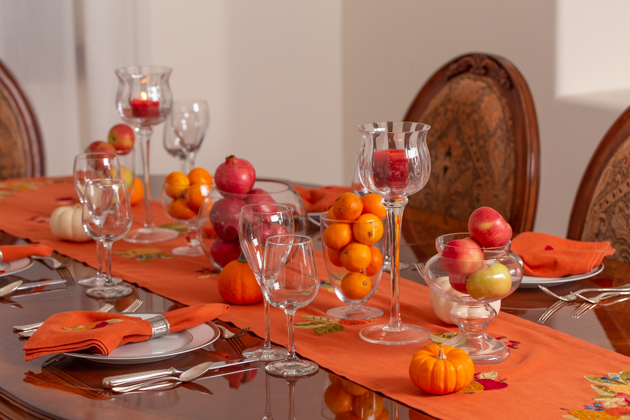 Happy Thursday! I'm still having a hard time wrapping my mind around how quickly this year is flying by. Fall has always been my favorite time of year and I'm so excited to share my Thanksgiving Tablescape and décor for this year. My inspiration was this
Spring Citrus Tablescape
I created earlier in the year. I wanted to create something fresh and fragrant, so I pulled out all my apothecary jars and raided the aisles of Trader Joe's for fresh pomegranates, mandarins and mini apples.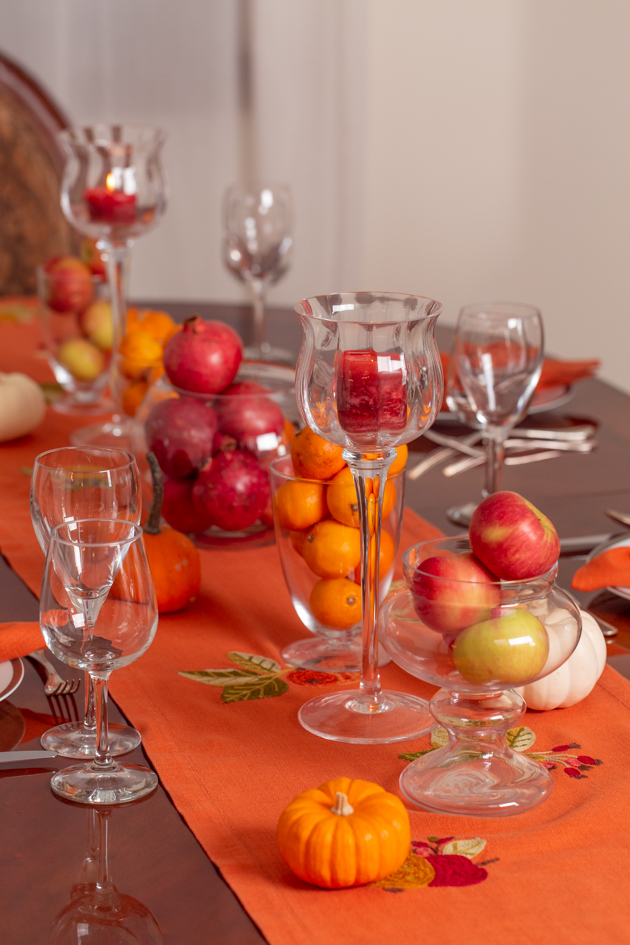 Originally I had planned to purchase a new table runner and napkins (I was thinking of something plaid of course), but I realized the one I already had would be just perfect. The mini pumpkins were leftover from Halloween and the candles leftover from Valentine's Day. I'm thankful to find so many fun ways to repurpose the things I already have to get into the Thanksgiving spirit.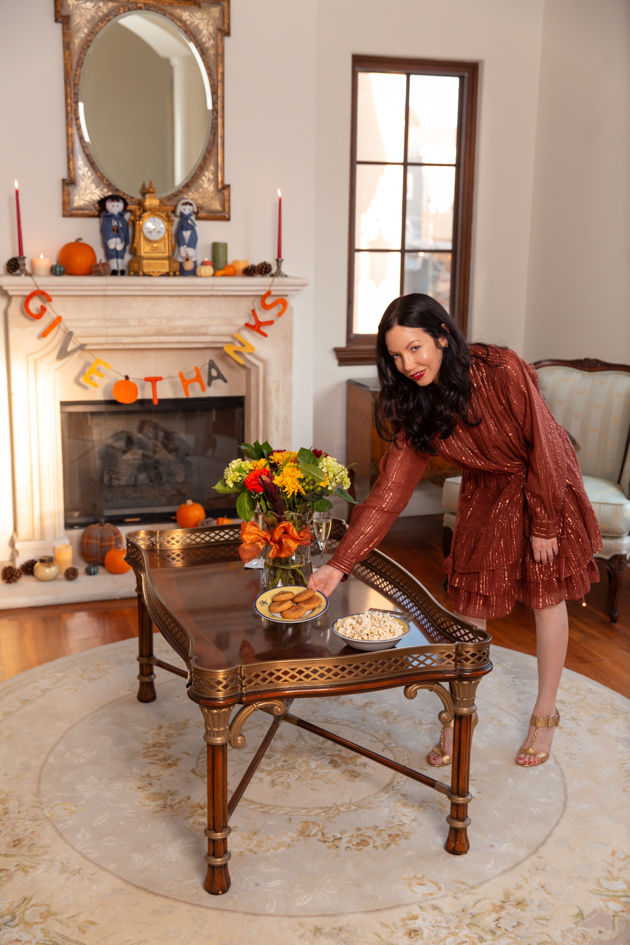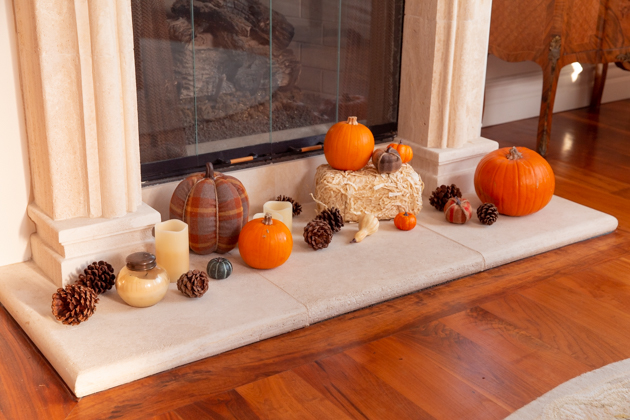 These plaid pumpkins and mini haystack (found at Target) inspired a mini pumpkin patch at the foot of my fireplace.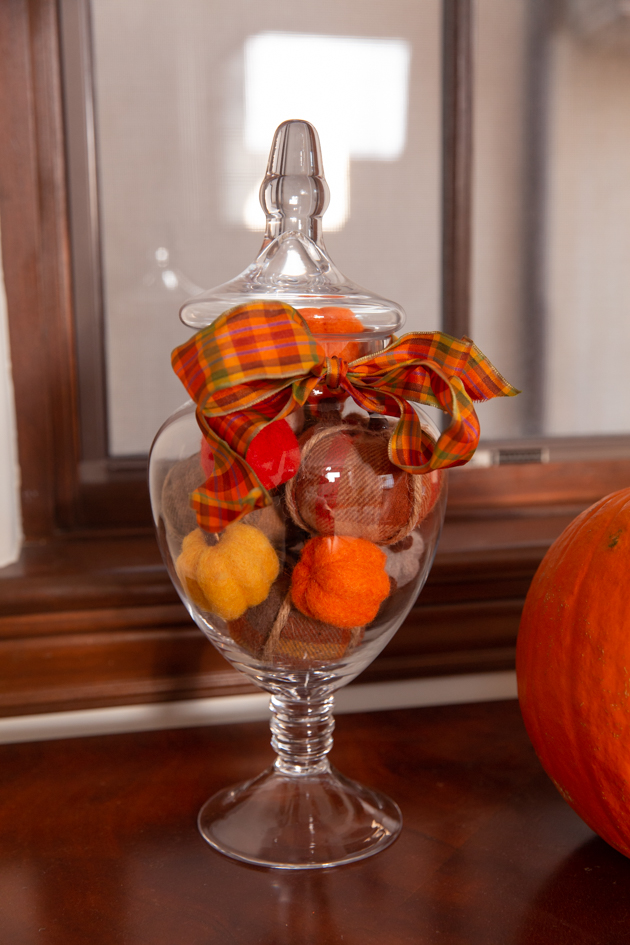 I filled one of my apothecary jars with the extra fabric pumpkins and tied it with a plaid bow.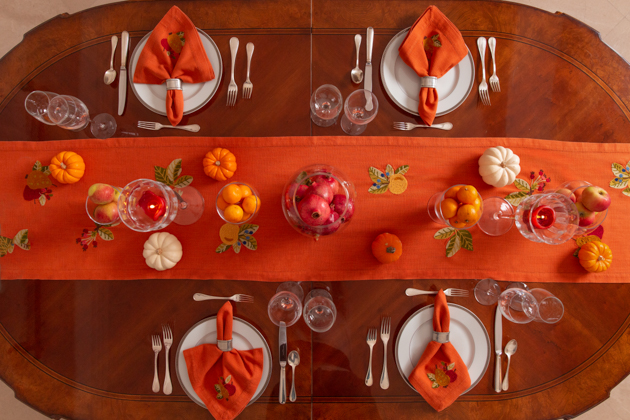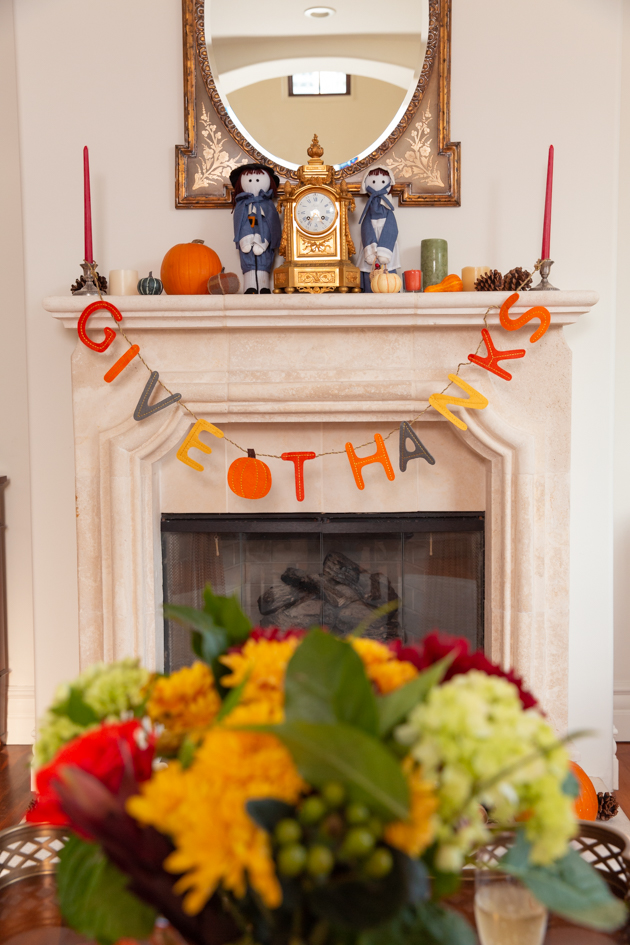 Shop Home Décor: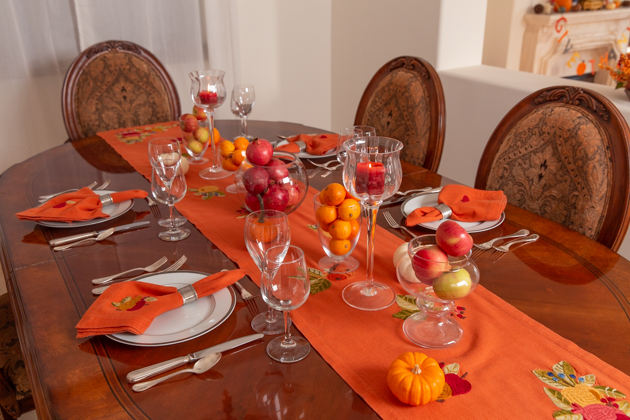 Shop Tabletop Décor: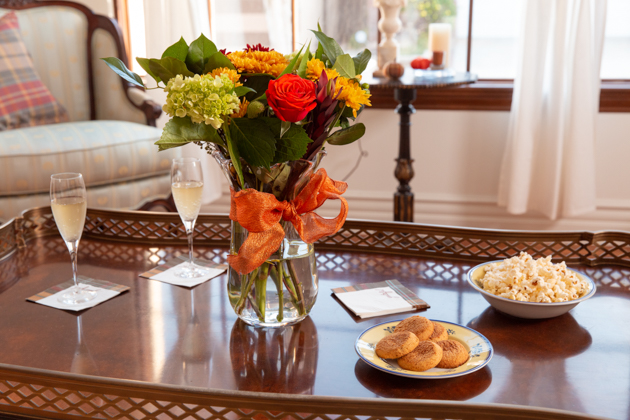 Champagne and fresh flowers are a must for every celebration! I'm also loving this healthy popcorn and these gluten-free Snickerdoodles.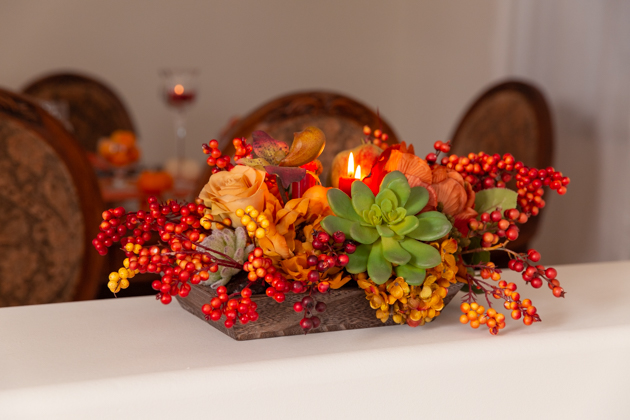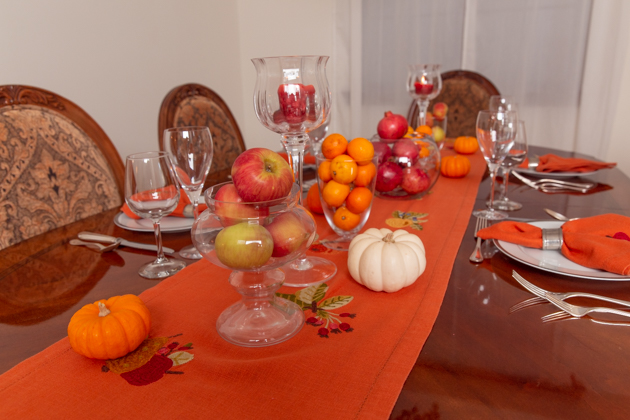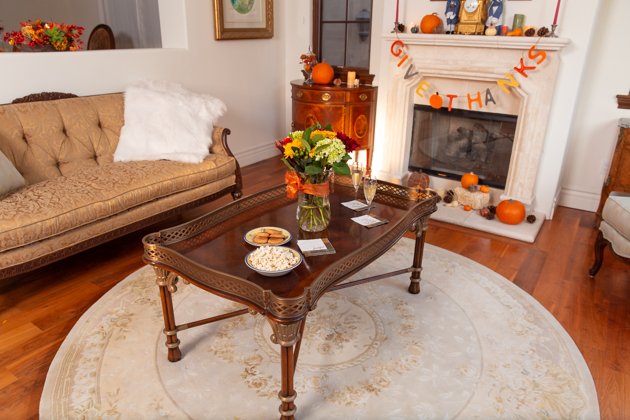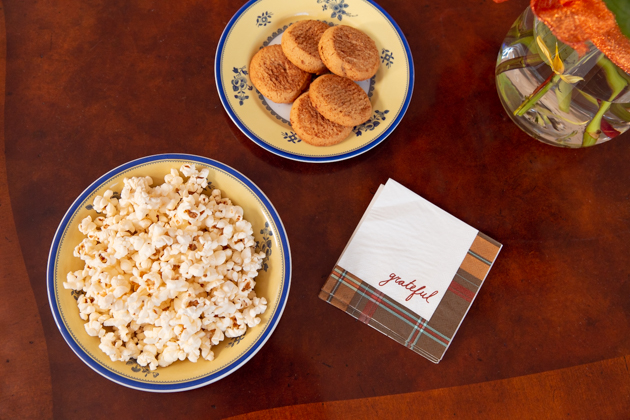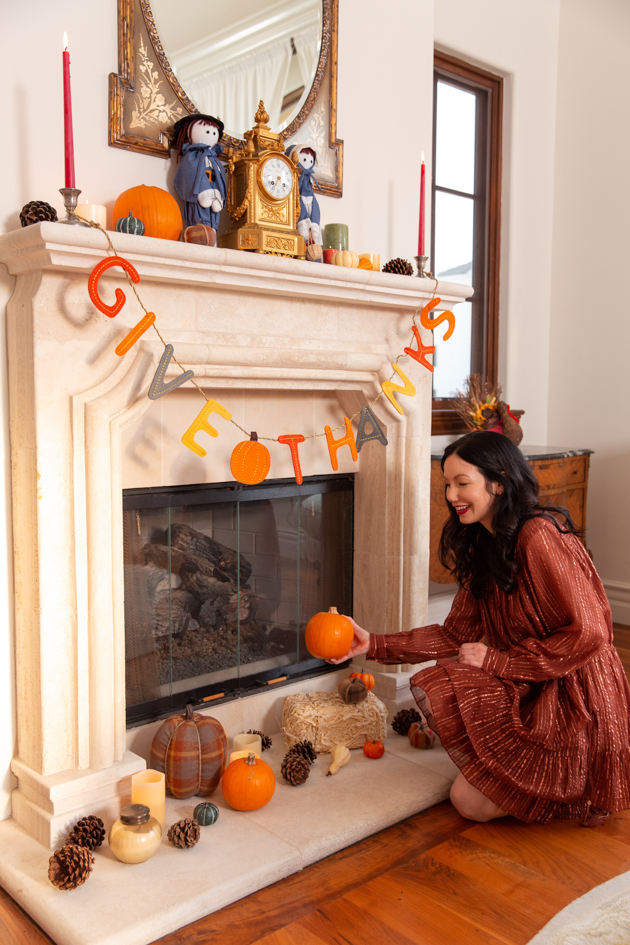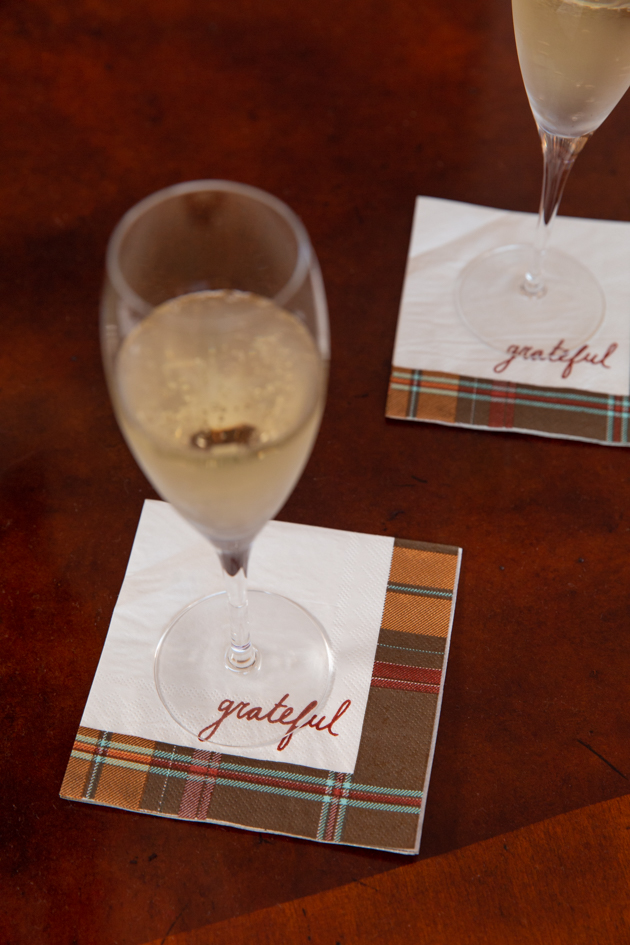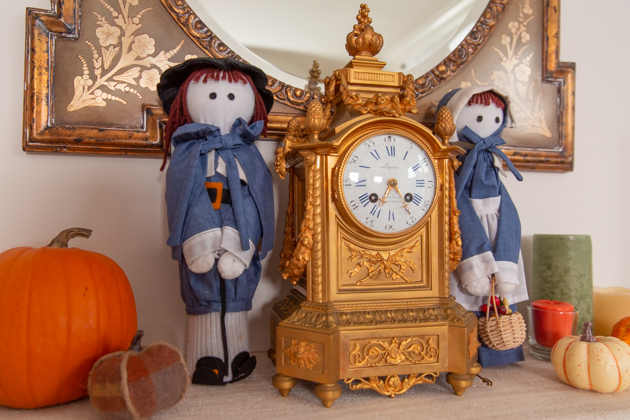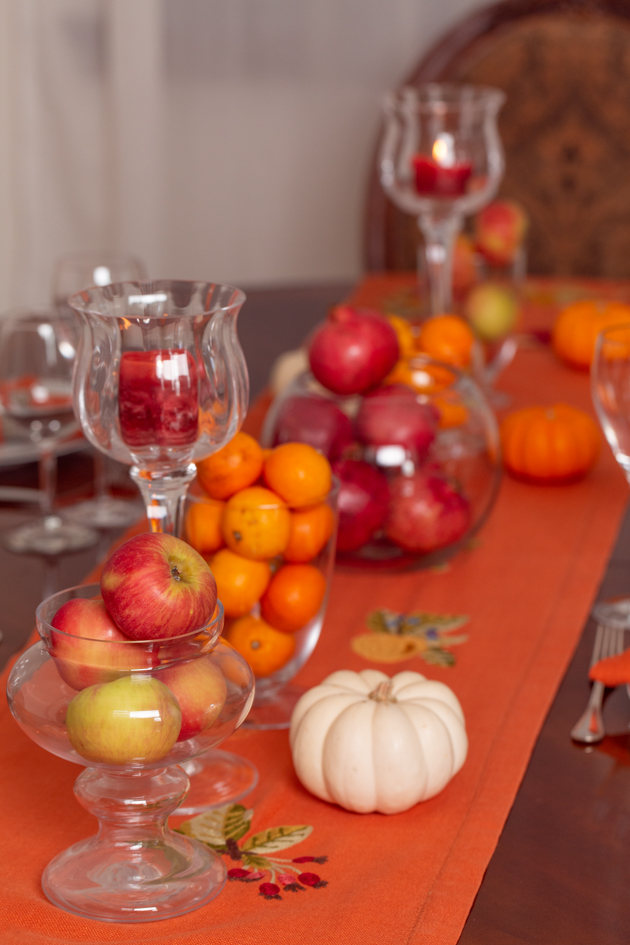 What are your plans for Thanksgiving? Please share your Thanksgiving Tablescape and Décor ideas in the comments below. Or better yet, tag me in your photos on Instagram or Pinterest.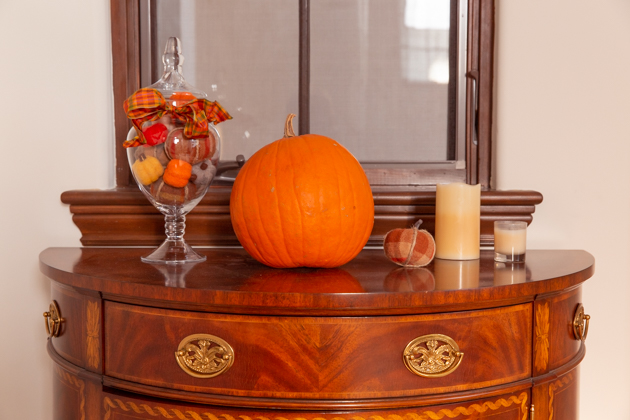 So thankful for all of you out there reading this blog! Please check back later in the week for the details on this dress, a new Fall breakfast recipe and most importantly all the Black Friday sales!!! Does anyone else out there consider Cyber Wednesday a national holiday?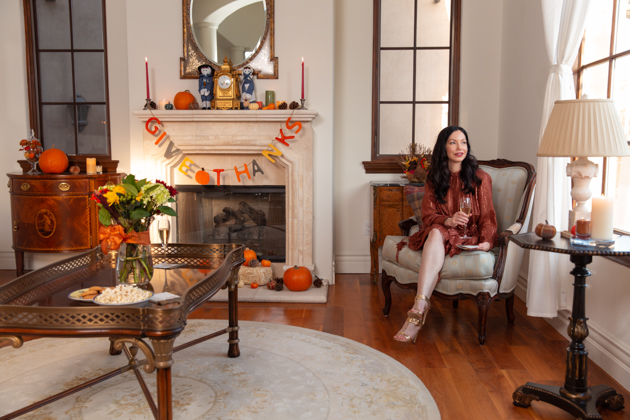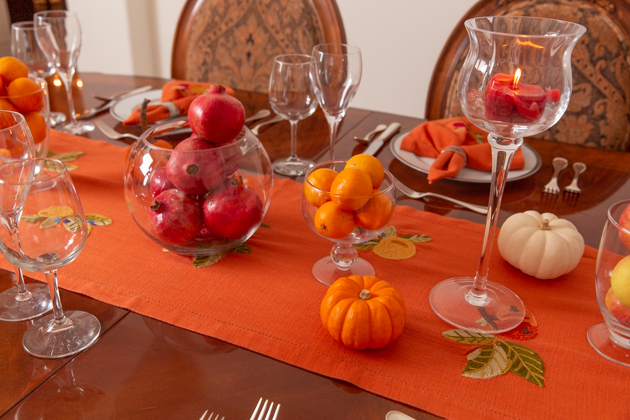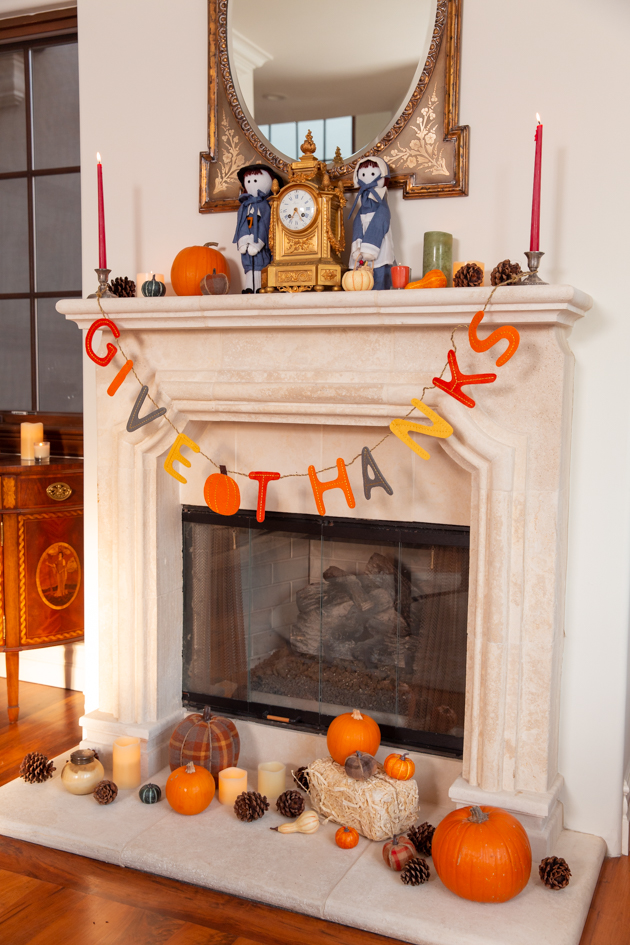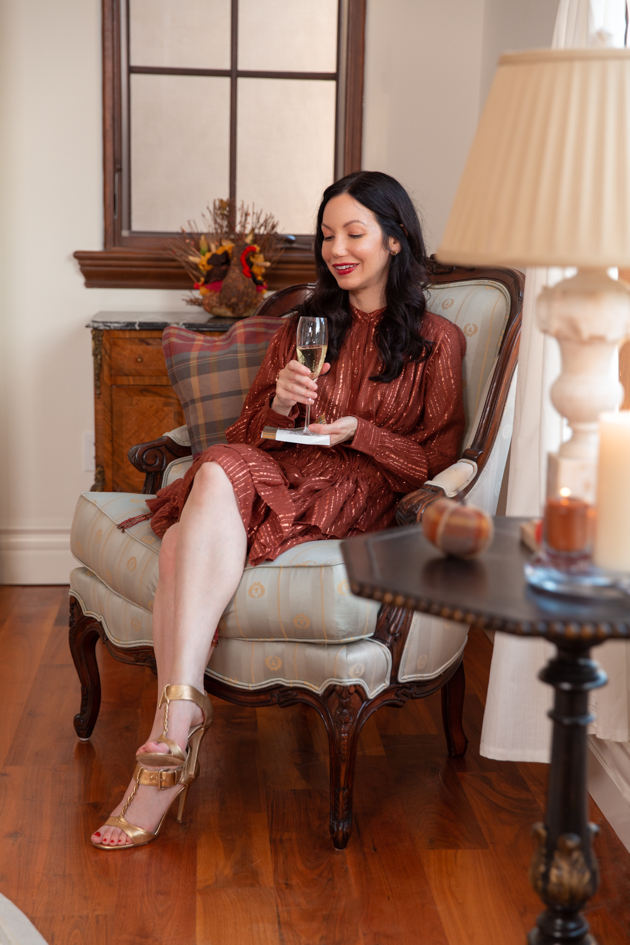 Photos by Mo Summers.
Thank you so much for reading!
xoxo,
Lisa
Let's be Social!