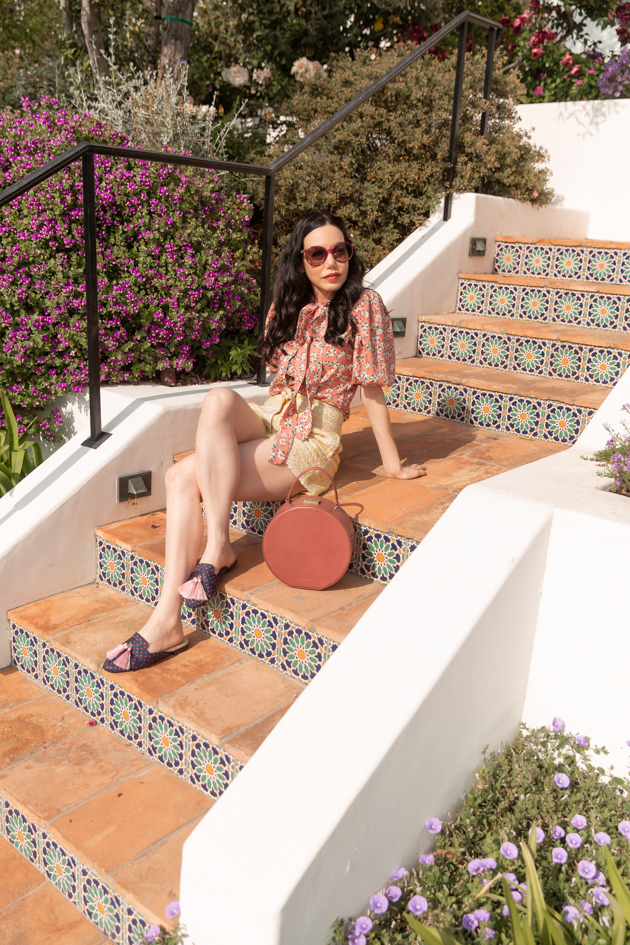 Happy Saturday! And how about this Mercury Retrograde and multiple eclipse month?? I'm already experiencing the expected technical glitches and am just trying to
go with the flow
. Mercury Retrograde is a great time to take care of unfinished business and that's exactly what I've been setting my mind to at present!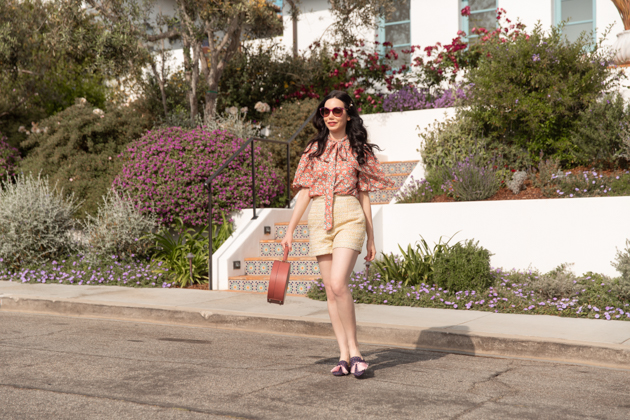 I actually got started just before 4th of July with a major (and very belated) Spring cleaning. As we were wrapping up our season one shooting for
The Fash Life
series, I began to feel super overwhelmed and run down. For the past year I have gotten deep into a guided meditation/manifestation workshop and the realization that it was time to let a few things go became crystal clear. It started with letting go of a painful business partnership that I stayed in for too long because I mistakenly considered my colleagues to be my friends, and has now moved into cleaning out every closet, drawer and cabinet in my house. I can't even begin to describe how cathartic this process of letting go is! It feels like doing a spiritual cleanse for my soul.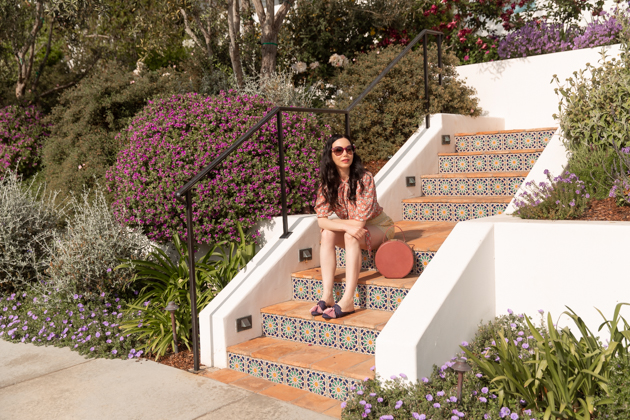 When I first began my de-cluttering process, I had no idea where to begin. Between shooting, trying to sell our house and my severe
Vitamin D deficiency
related exhaustion, I had let things get so cluttered for the past year. With our house on the market for so long, we've spent so much time "cleaning up" for Open Houses and showings, that a lot of stuff ended up getting shoved away. As soon as I got going though, I started to find this process of letting go addicting! Is it weird that I am actually looking forward to finally cleaning out my garage this weekend?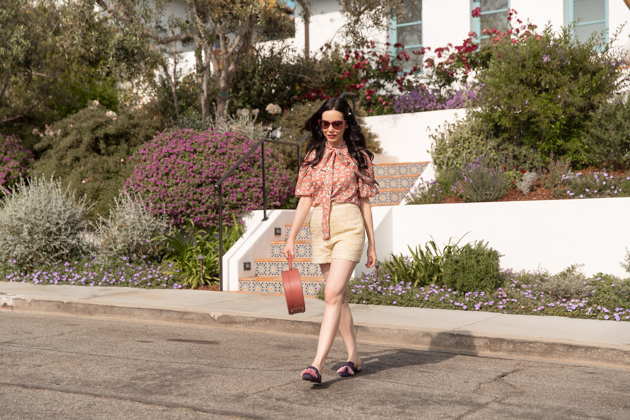 Besides cleaning though (yes, I've totally become old and boring), I'm also really looking forward to stepping out and enjoying this beautiful Summer weather. Normally we get about 9 months of Summer in LA, but this year was much different. We had a long cold Winter and a wet and gloomy Spring, so it's nice to put on a pair of shorts and sunnies.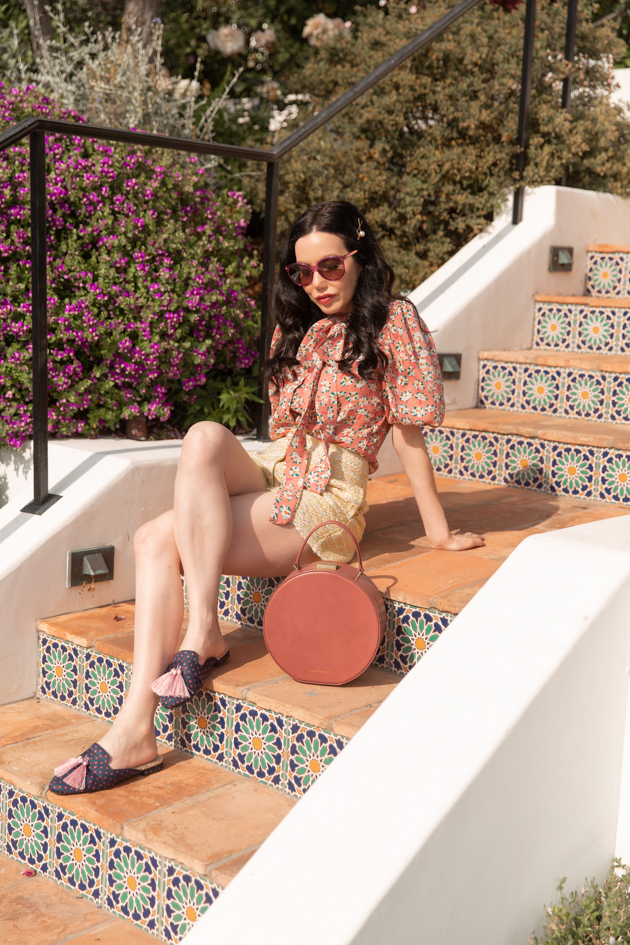 I've been rather obsessed with a UK label called
Sister Jane
for awhile and this blouse and tweed shorts were a must buy as soon as I saw them on their website. I styled this look with a couple of my other favorites… my
Birdies slippers
that I've been living in all year and my
Tammy & Benjamin
bag that has proven to be such a closet staple that I now own it in two colors. I love how both of these pieces have transitioned so easily from Winter and Spring into Summer.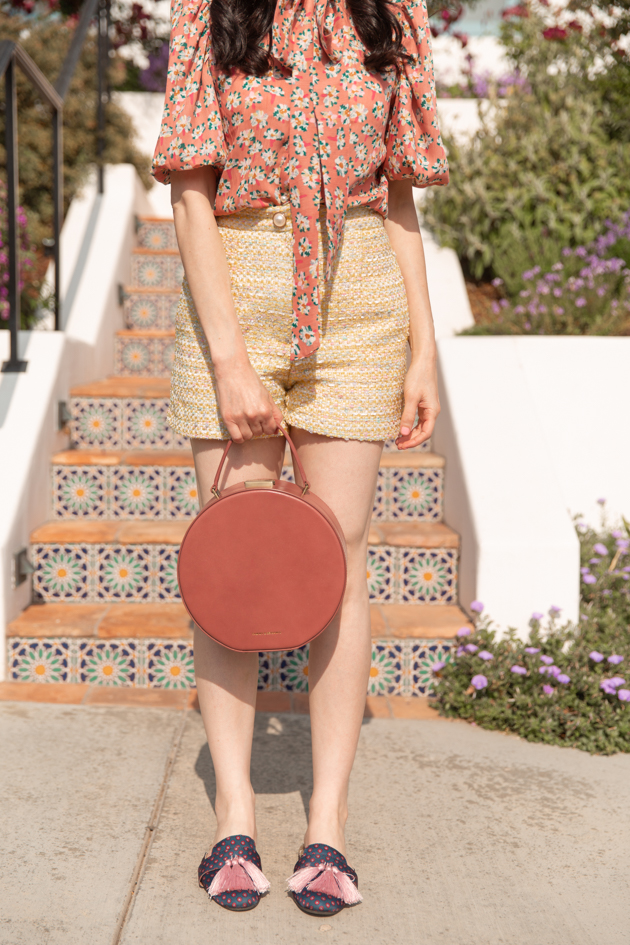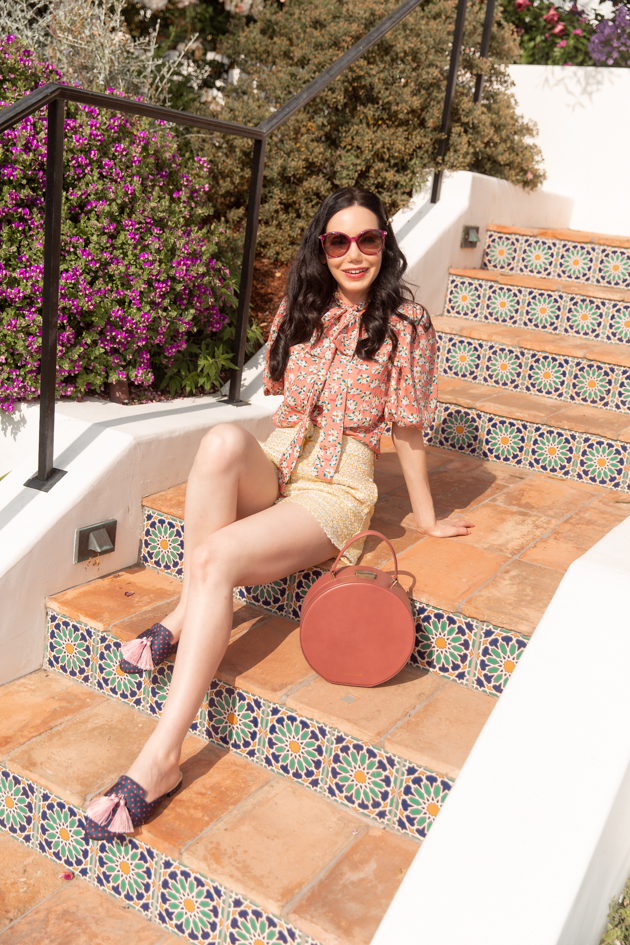 Shop my look: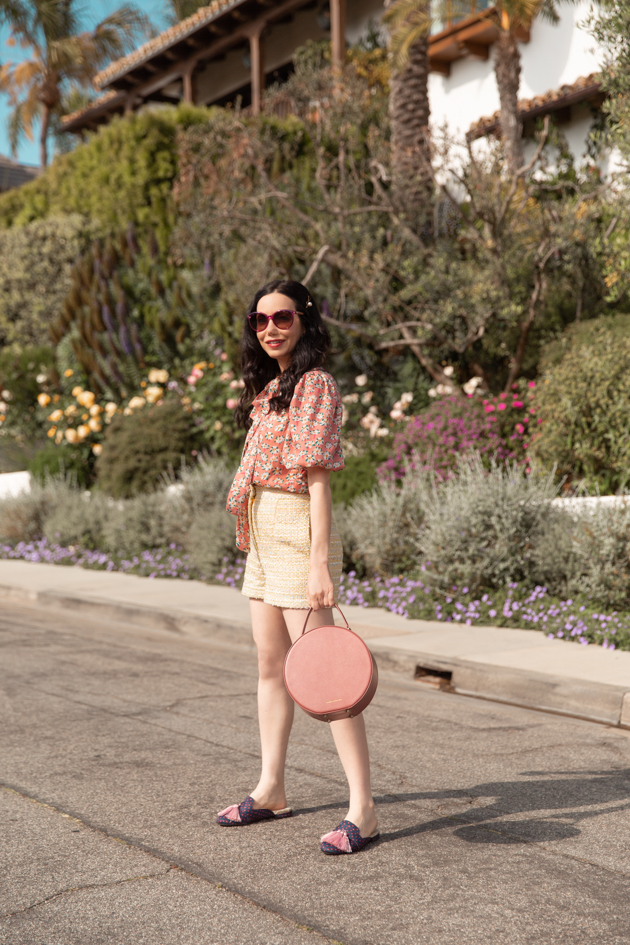 Wishing you a lovely weekend in the Summer sun! Also, do let me know if you have any good tips on organizing your house and if you've had any of your own experiences with letting go!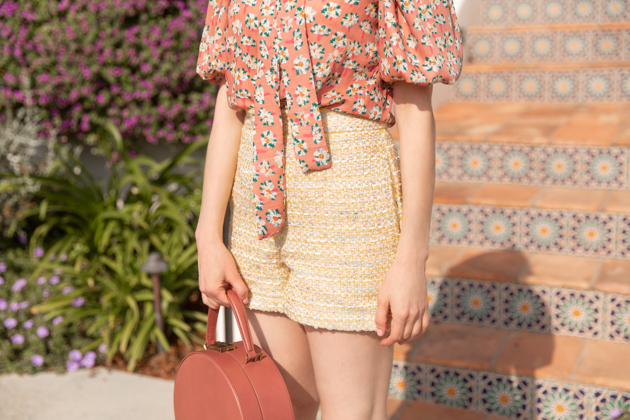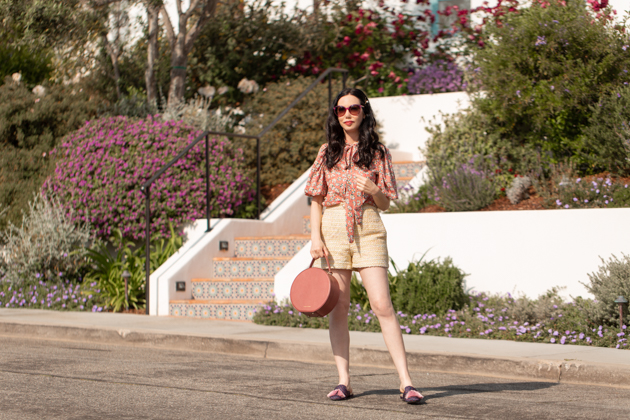 Thank you so much for stopping by!
xoxo,
Lisa
Let's be social!