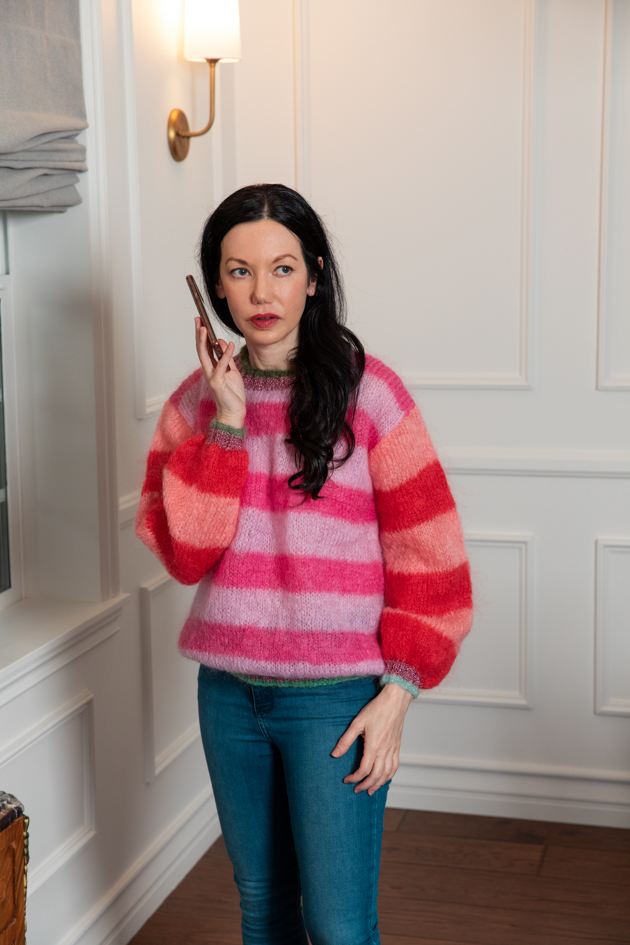 On Sunday August 16th, one of my worst nightmares came true. My husband and I were awakened by our alarm system, as we experienced an attempted home break in. The would-be burglar broke our window with a rock and attempted to bang down our door, as we hastily awakened to the deafening alarm sirens and tried to make sense of what was going on.
It was the dead heat of Summer and we were both barely dressed in sleep shorts, with the hubby in a tee shirt and me in a barely there tank. I think my feet somehow made their way into a pair of sandals, as my husband grabbed our gun (loaded it) and proceeded to open the front door. The alarm was blaring and I could have sworn I heard a woman screaming as I proceeded to make sense of what was happening around me. As I was about to call 911, our phone rang and I answered to our alarm service asking if we were okay. I let them know that someone was attempting to break down our door and they told me to hang up and dial 911.
While my extremely brave husband, literally held down our less than three month old fort, I sat on line for 20 minutes with the 911 dispatcher until police arrived. To say I was terrified probably doesn't begin to describe my emotions, but today I want to give you a rundown of everything we did right, what we did wrong, and what I learned from our attempted home break in.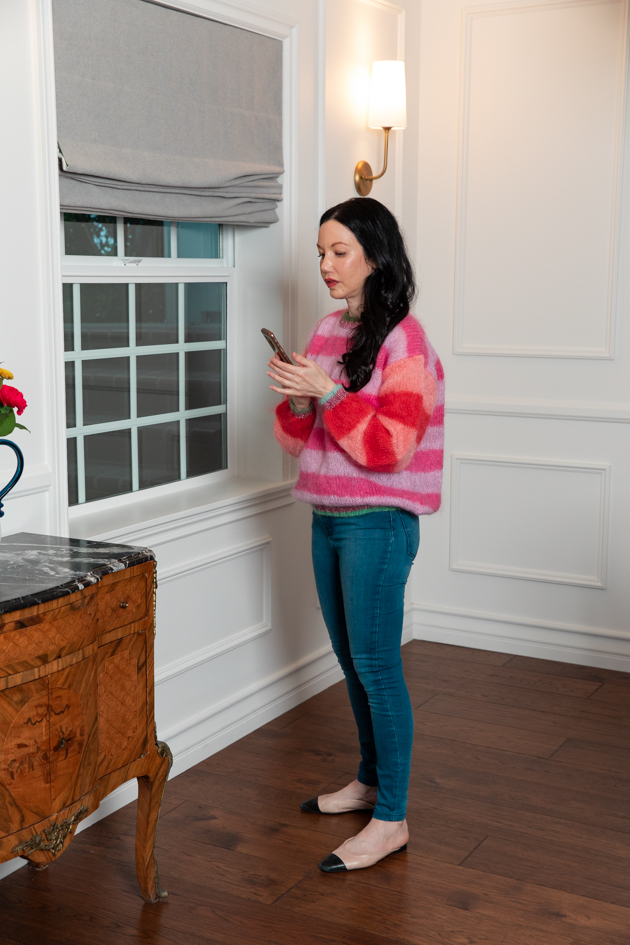 Our Attempted Home Robbery Experience
Setting Up Our Alarm System Before We Moved In
We got the keys to
our new house
a week before we moved in, and one of our first calls was to the alarm company
ADT
. Moving into our new neighborhood, we were aware that burglaries were an issue and we decided to go with ADT because they were highly rated and the previous owners already had their system installed. The service agent at ADT explained some basic safety protocols, added additional sensors and gave us a bit of insight into the growing burglary issue in Los Angeles. A lot of the robberies that take place are inside jobs and some are group efforts where people watch your home, learn your patterns and know exactly when you leave you for yoga or a grocery trip, so they can get in and clean out your home. Ours was neither of these.
To put things in perspective I should probably disclose that our new home is in a rather upscale suburban neighborhood in Los Angeles, where most homes have alarm service signs. One of the biggest differences between my old neighborhood and this one, is that in Manhattan Beach the police station is about 5 minutes away from any given home. It's also a tiny town with 38,000 residents and definitely far enough out of the city to be off the beaten path. Many of the homes are large, but also relatively close together as you near the ocean and any crime or burglaries are much more noticeable than where I now live up in the hills.
Added to the situation of increased crime rate in Los Angeles, are an extensive homeless population (our city now has over 66,000 residents living on the streets), rising racial tensions and the Covid pandemic causing idle hands to delve into crime. Additionally our California government somehow thought it would be a good idea to
release over 17,000 prisoners early (including some who are considered dangerous
), due to the pandemic.
With all this being said, we definitely made sure to turn on our alarm every single night before bed, as well as when we went out (in Manhattan Beach we had an alarm, but never used it).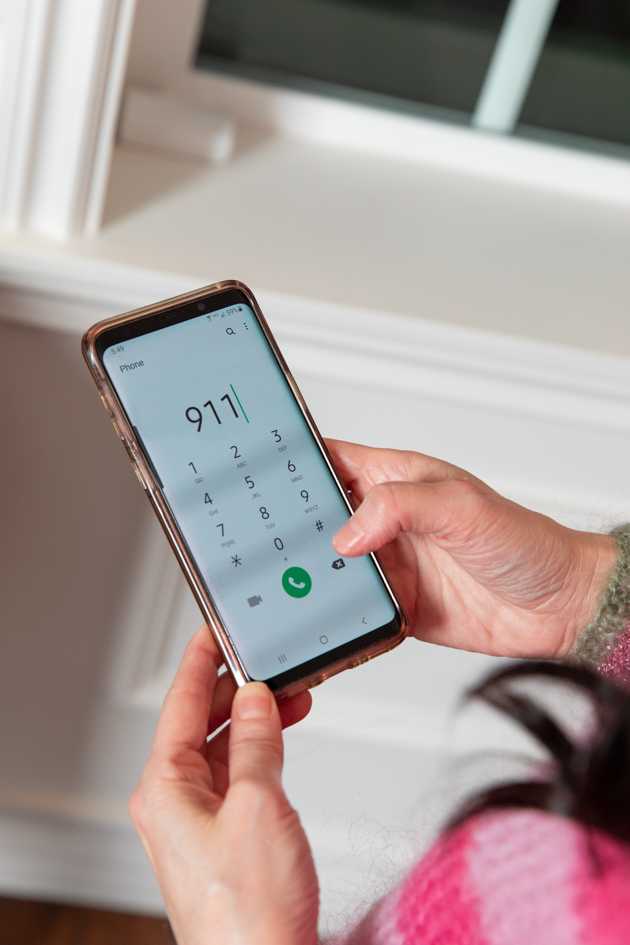 Calling 911
As soon as I hung up with the alarm service, I immediately dialed 911. There was something about the tone of the dispatcher, that made me feel as though she wasn't taking my call seriously and she kept asking me questions about what the perpetrator was wearing and what he looked like. As soon as I explained to her that my husband was holding the man at gun point until the police came, she suddenly seemed to take the call more seriously. She then asked what my husband was wearing and what he looked like. I stayed on the phone with the dispatcher for 20 long minutes until the police arrived, but it felt like forever as I really didn't know what was happening outside. It took 15 minutes for our ADT patrol service to arrive and they simply waited with my brave and barefoot husband until the police arrived.
It Took 20 Minutes for the Police to Arrive
When the police did arrive they asked my husband to put down his weapon and lay on the ground, as they took care of our attempted burglar. They also patted him down in spite of my giving the dispatcher his description and the fact that he was wearing just a tee shirt and sleeping shorts. I'm sharing this information, because I know a lot of people (including me) were surprised by this, but if you have a weapon, this is considered safety protocol whether you are the victim or perpetrator. I then joined my husband outside to give our information to the police (about 6 officers were at our house at this point) and to ask them to check on our neighbors. As mentioned earlier, I thought I had heard a woman screaming, but the police didn't find anything that corroborated this.
The police asked us to check our
Ring cameras
and to send them all of the videos. We found that the burglar had been lingering outside our front door since at least 4:30 am, when he tried to force the front door open and removed our window screen. The video showed him talking to the camera and singing and dancing. He was strangely lucid, but also likely under the influence. We also found out that he had been caught on our neighbors Ring camera as well (although he apparently decided against breaking in there) and that he had left his car down the hill, somewhat blocking our winding road.
The police asked us how much it would cost to fix our window so they could file charges. This was important because the dollar amount of the damages determines how charges are filed, as opposed to the intent of the crime. The 6 officers left and to our surprise we had a knock on our door half an hour later by two detectives following up. A couple of weeks later we learned that the man had been arrested at least twice in 2020 (once for another attempted break in and another time for assaulting a Highway Patrolman during a traffic stop) and had warrants out for previous arrests. A few days later, the Public Defender called and asked if we would consider dropping the charges if her client agreed to pay for our broken window. Obviously this was a NO on our end, not even adding on the irony that we knew the man had previously defaulted on a loan in 2019.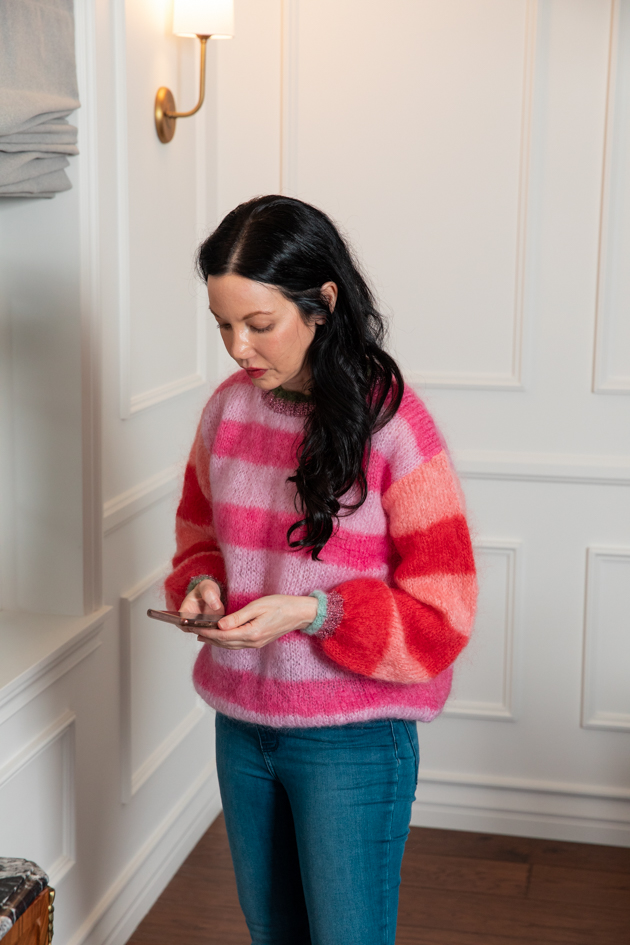 The Aftermath
The next few weeks I was extremely shaken up. As if 2020 hadn't brought enough drama, we had barely been in our new home for three months and our sense of security was shattered. I turned to wine and Xanax to help me cope with our home robbery attempt, while my husband began watching real estate shows where Americans move abroad to Portugal, Spain and France. While we were both physically safe and ended up not experiencing financial losses beyond the broken window, the
PTSD from a break in
is real (and for some never goes away).
When I asked one of the officers what else we can do to stay safe, the only suggestion he had beyond an alarm system and owning a gun, was getting a dog. We have been on a wait list for a puppy for months now, but are planning to get a rather small dog. Nonetheless, apparently dogs act as a bit of a second alarm as they are sensitive to strangers (and animals) approaching the house and often time scare would-be burglars away. The other thing the police told us was not to open the door… hard to do when your window has been broken in and someone is banging your door down, but definitely noted!
One of the things that really shook me up the most about our attempted home break in, was that the perpetrator proceeded to try to break our door in, even after he knew we were home. While I will of course never know his true intentions, it definitely felt like more of a domestic terror assault than an attempted home break in.
My Thoughts on the 2nd Amendment and Why I'm 100% Against Defunding the Police
I find it rather amazing that the same people who would like to see the 2nd Amendment abolished are often the exact same people who would like to see the police defunded. Honestly, I have been racking my brain for months and I think it is a rare scenario where a social worker might be called instead of a police officer. The politicians and activists that will tell you that "defunding" the police, doesn't actually mean "defunding" but rather re-distributing funds and resources are not being honest. If they truly wanted to restructure or reform the police, wouldn't they call the movement such? Have we ever actually gotten a straight answer from any of these folks as to what
"Defunding the Police"
really looks like?
I mentioned this earlier, but it took twenty minutes for the police to arrive at our house (we live in the hills). If we didn't have a gun, two scenarios could have played out with our attempted home robbery… the guy could have broken down our door, or he might have left and hit the next house. Contrary to popular belief that burglars are scared off by alarms or people at home, statistics from the U.S. Department of Justice would tell otherwise. Over 27% of break ins happen while people are at home, with the majority happening during the day. In my neighborhood, the new trend is for burglars to climb up to the second story to clear out the master bedrooms where many keep their valuables. While alarms and cameras do help, they don't completely deter would be criminals and most burglaries are committed in under ten minutes… well before most police or alarm services would be able to respond, unless you are fortunate enough to live in a gated community or have private security.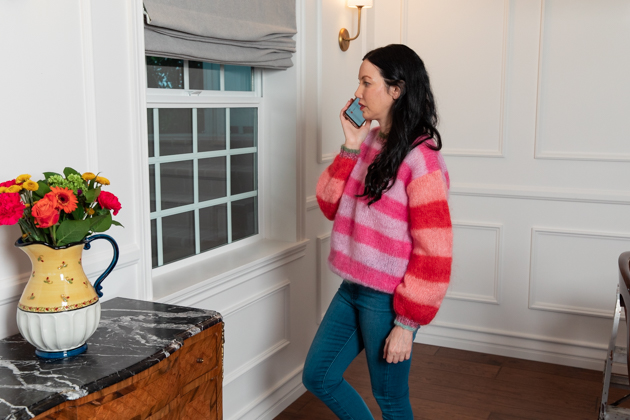 What I've Done and What I plan to do Since Our Attempted Home Robbery
*I joined our neighborhood watch group on
NextDoor App
– I definitely want to follow up on this and get more involved.
*Find ways to support our neighborhood police and sheriff's department – With the attacks on our police department and
the recent shooting of two of our LA sheriff deputies
, I really want to look into ways to show support for the men and women who put their lives on the line to protect our community. Last month, I attended an online neighborhood meeting where our Los Angeles Sheriff Alex Villanueva explained how his department was responding to civil unrest, homelessness and other issues affecting our community. It was extremely eye opening and made me realize there are a lot of situations where police have very little support and our elected officials and policies are deterring their success. So much more to learn!
*I signed up to attend our Community Police Academy Class – This has been postponed due to Covid, but I'm hoping it's something I will be able to do next year.
*Take Shooting Lessons and Learn More About Gun Safety and Laws – While my husband did take me to the shooting range once when we first got married, at the time I saw the idea of shooting as merely another skill set that I might add to my acting resume. Never did I possibly imagine that over a decade later our world would change the way it has. The time has come for so many of us to step out of our comfort zones in so many ways and I believe taking responsibility for our own safety has become one of them.
Have you ever experienced a home robbery or an attempted home break in? How did it affect you and what changes did you make?
Thank you so much for reading!
xoxo,
Lisa
Let's be social!