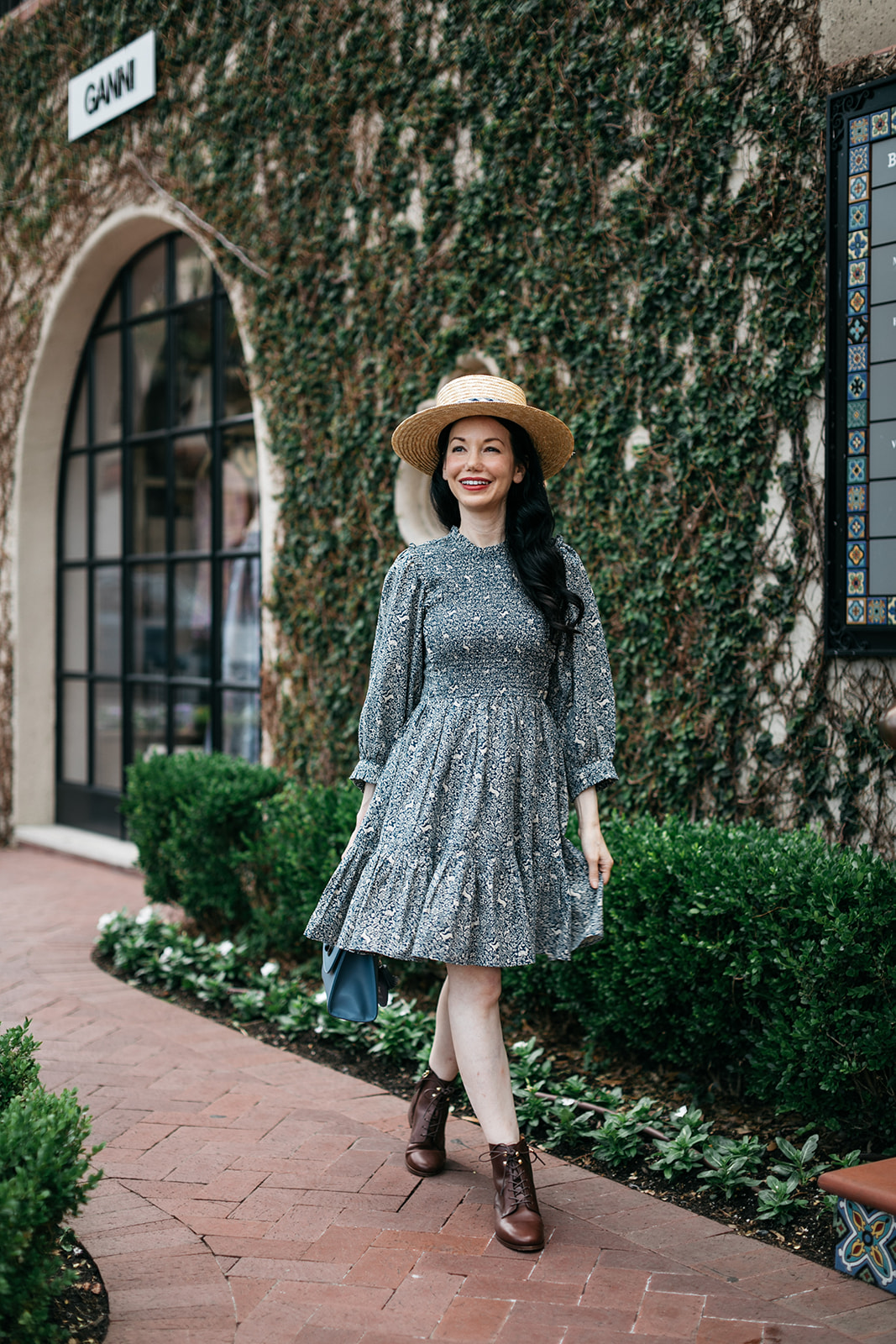 Happy Sunday! I'm feeling ready to stroll through the
European Countryside
in this romantic dress with boater hat and booties look… but alas, travel is still restricted so I'll have to settle for long strolls with
Mr. Cupcake
in our Dallas neighborhood.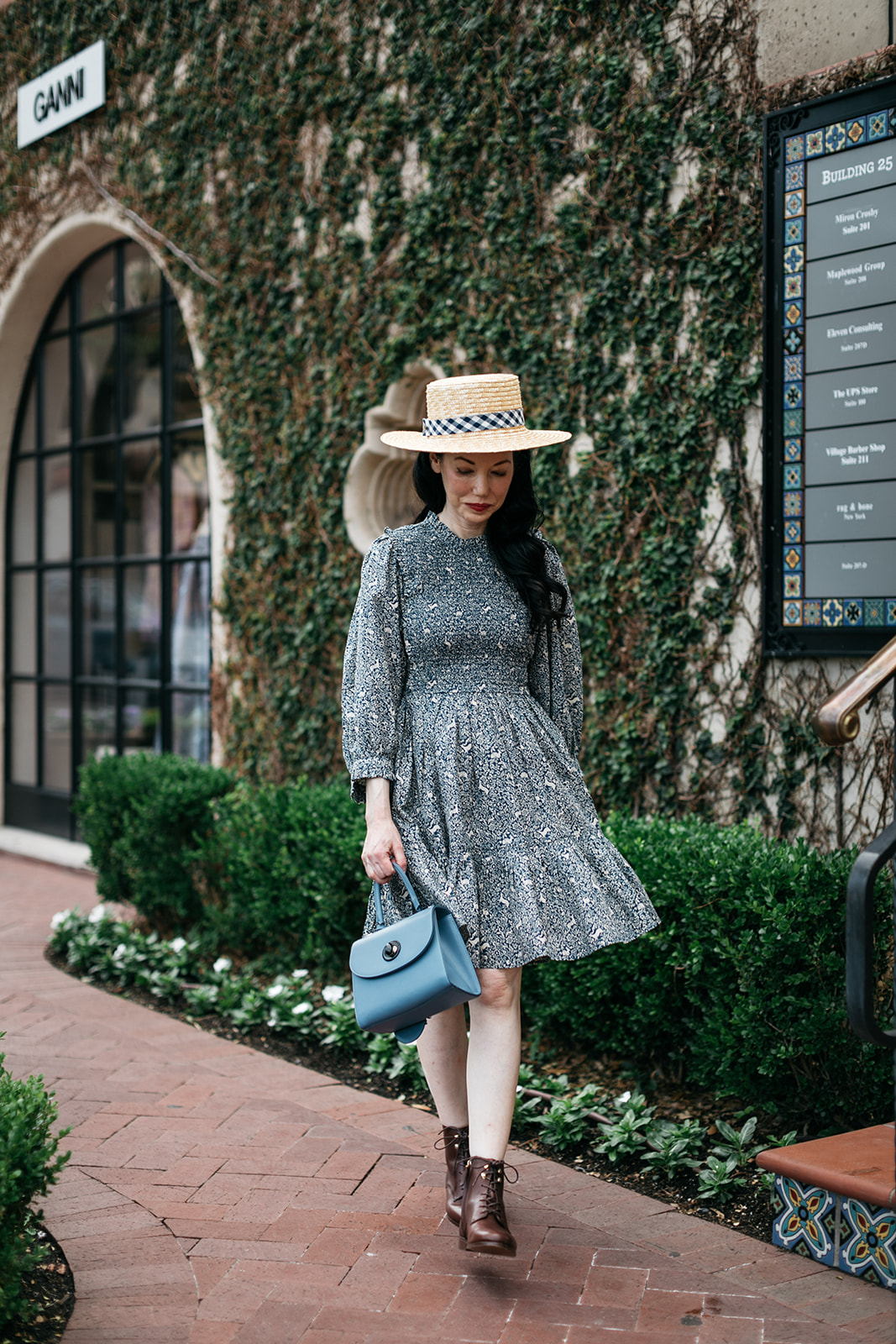 Romantic Dress and Boater Hat
I got this beautiful romantic dress (previously
featured on the blog here
) from Doen last year and while it's since been sold out, I'm linking to a few of my favorite similar dresses below. If you're a fan of Doen like I am, you also might want to check out their Spring
SuperBloom sale
online this weekend! I'm trying to narrow down the items in my cart right now.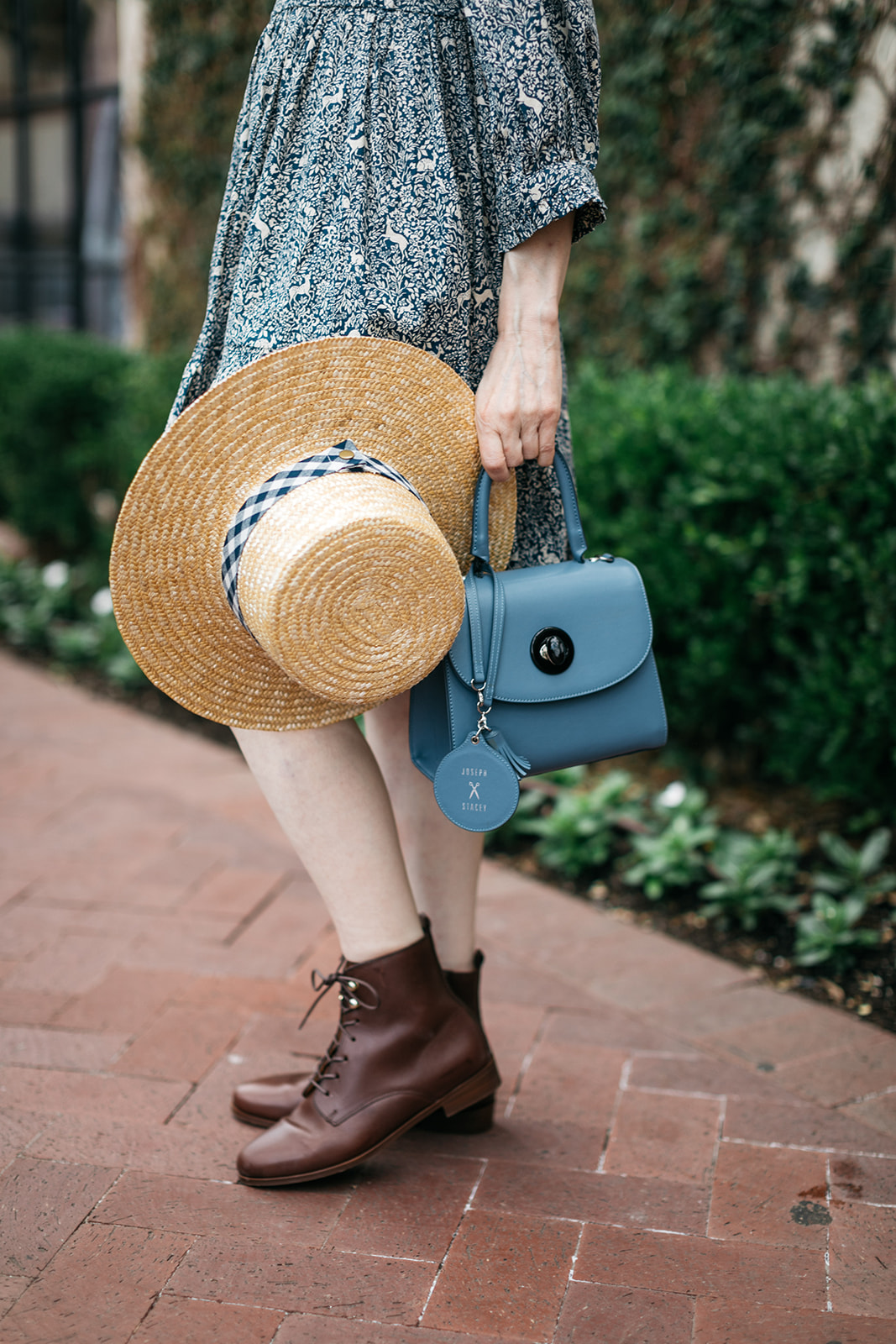 I styled this romantic dress with one of my favorite boater hats and these new
Sezane booties
I got for Christmas last year and am just now finding an opportunity to break in. They are so chic and comfy, so I hope you won't mind seeing more of them here on the blog.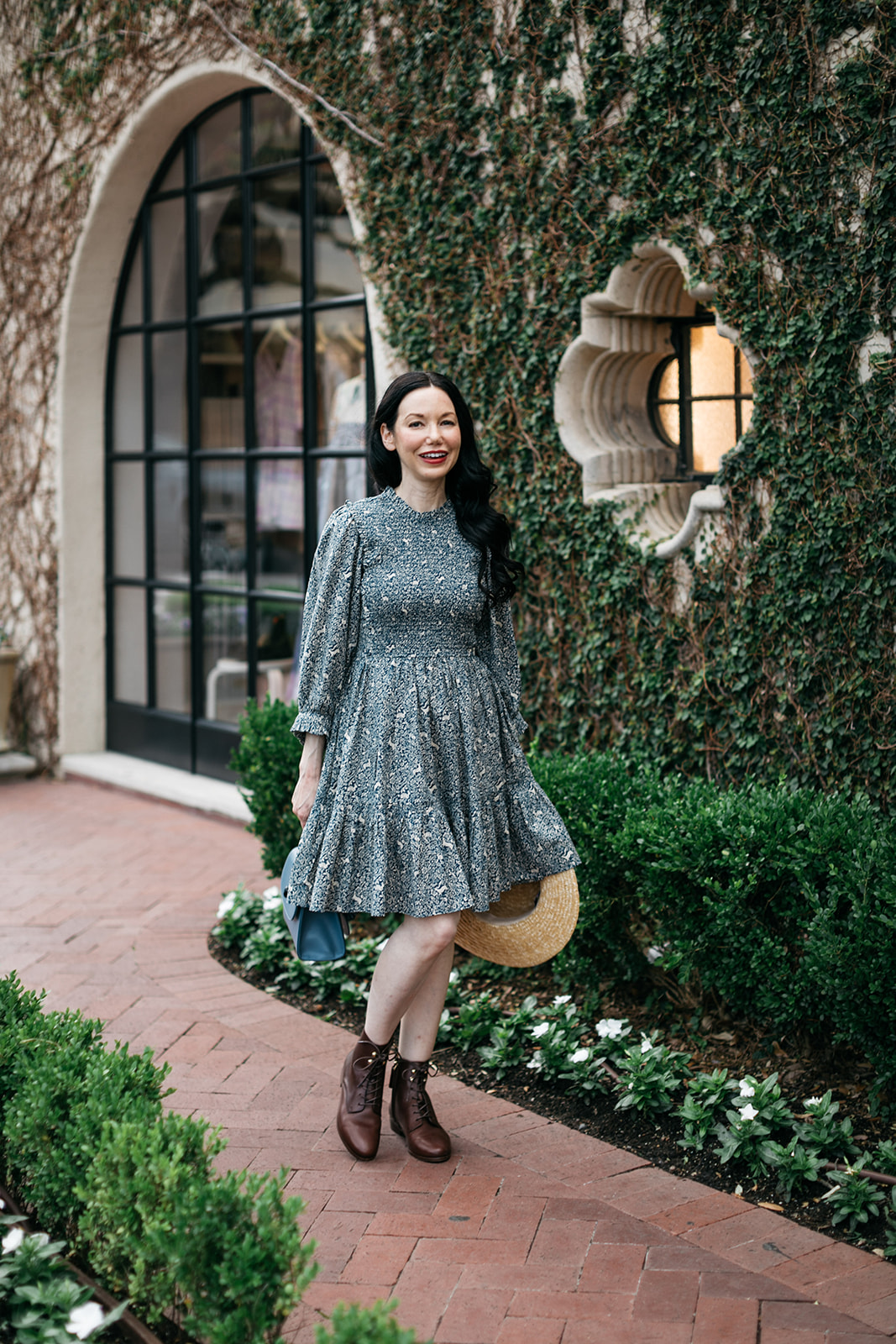 We've been experiencing what I would call a rainy season here in Dallas, which is such a big change coming from Los Angeles! I must say I am rather enjoying it and it makes everything so beautiful and green here. It is a challenge to schedule photo shoots though, and of course making sure
Mr. Cupcake
gets in a walk or two between storms. This photo shoot was my first with
Beckley Photography
, who I had wanted to shoot with for months, but had to reschedule three times because of rain. The weather was lovely on this late afternoon, but after we finished up, I made a stop at
Royal Blue Grocery
. When I popped out 45 minutes later I was surprised to find myself in the middle of yet another storm! My car radio programming kept alerting me of impending tornados and Mister Pretty Little Shopper called to let me know it was hailing at our house and to drive safely on my way home!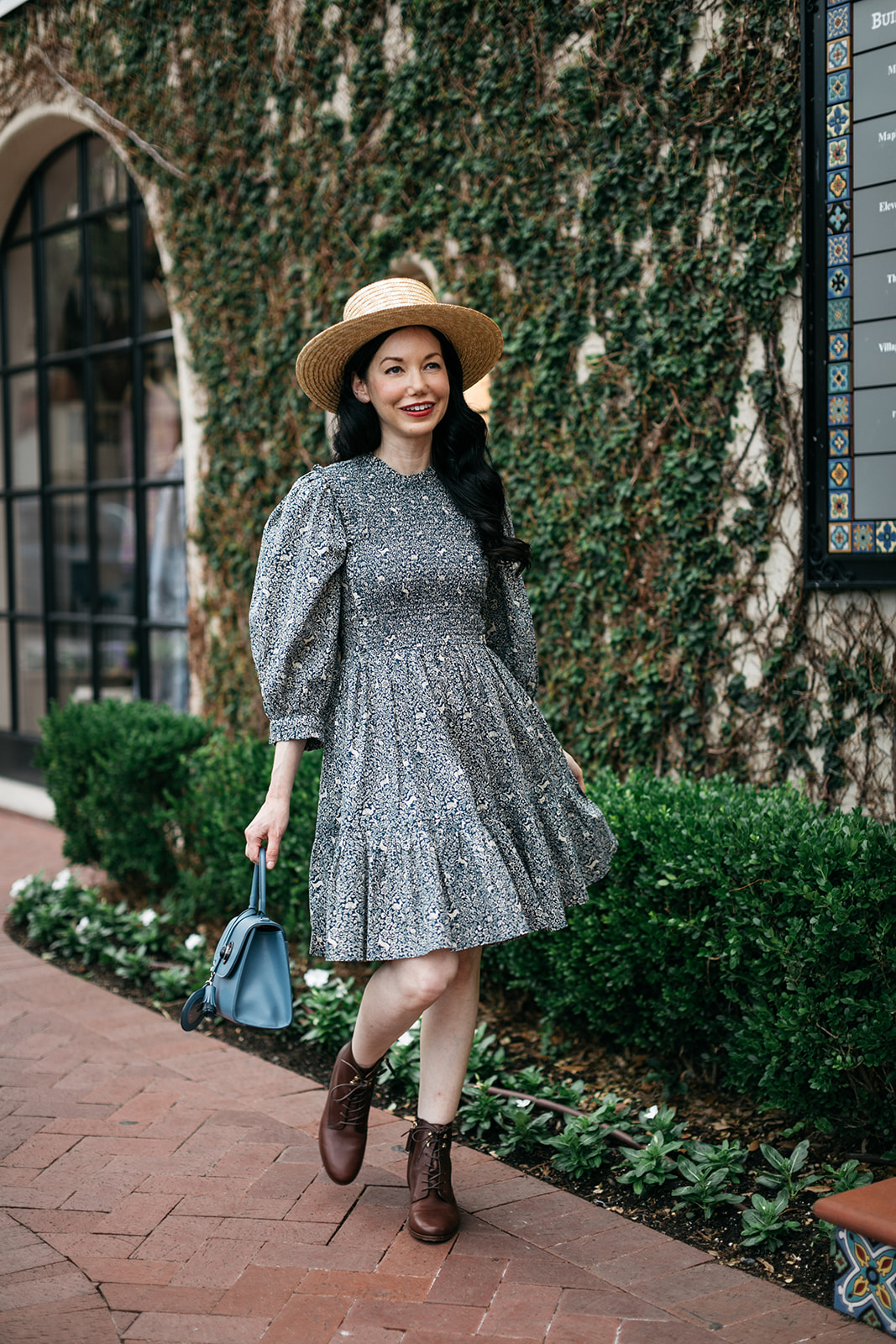 Shop Romantic Dresses: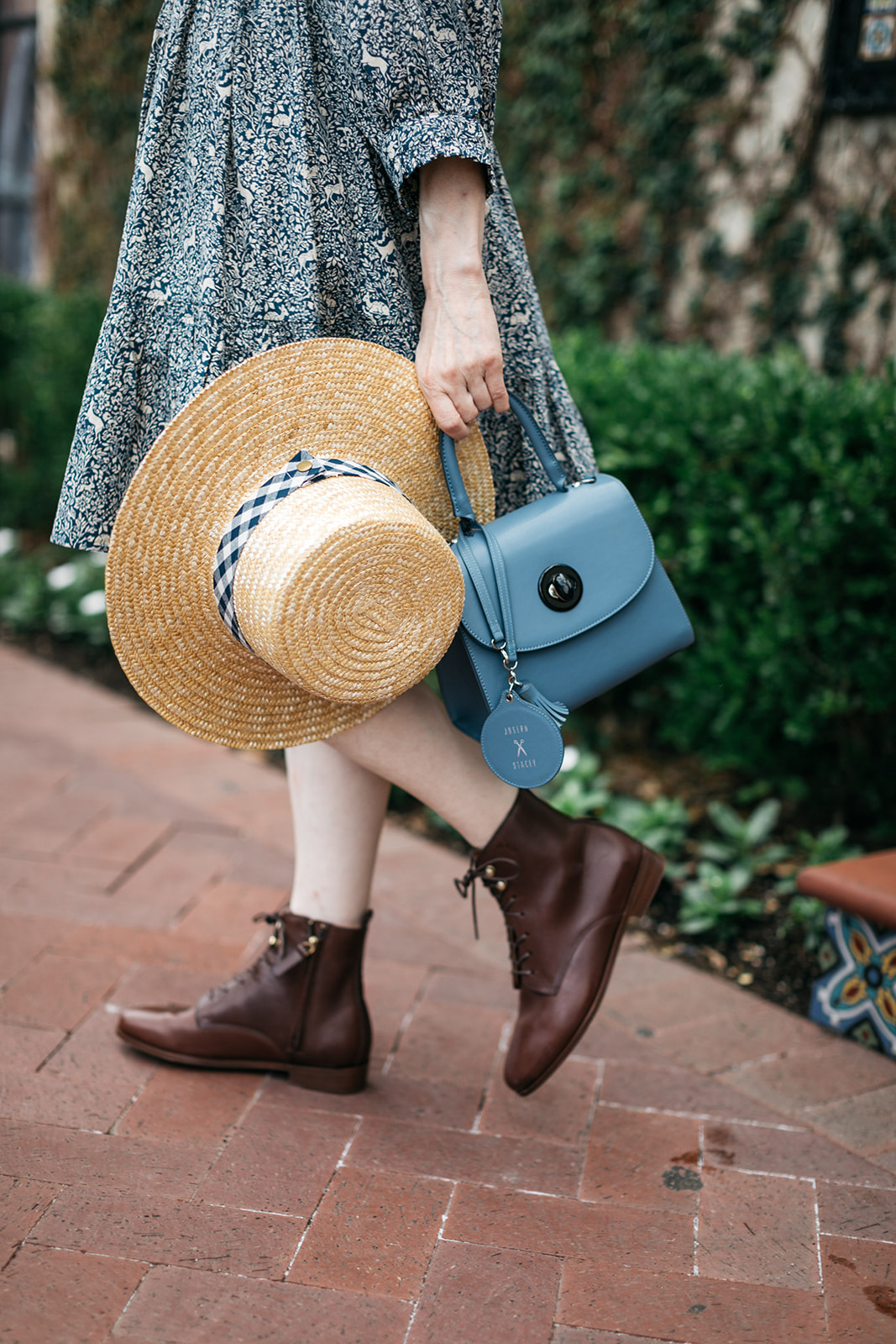 Shop Boater Hats: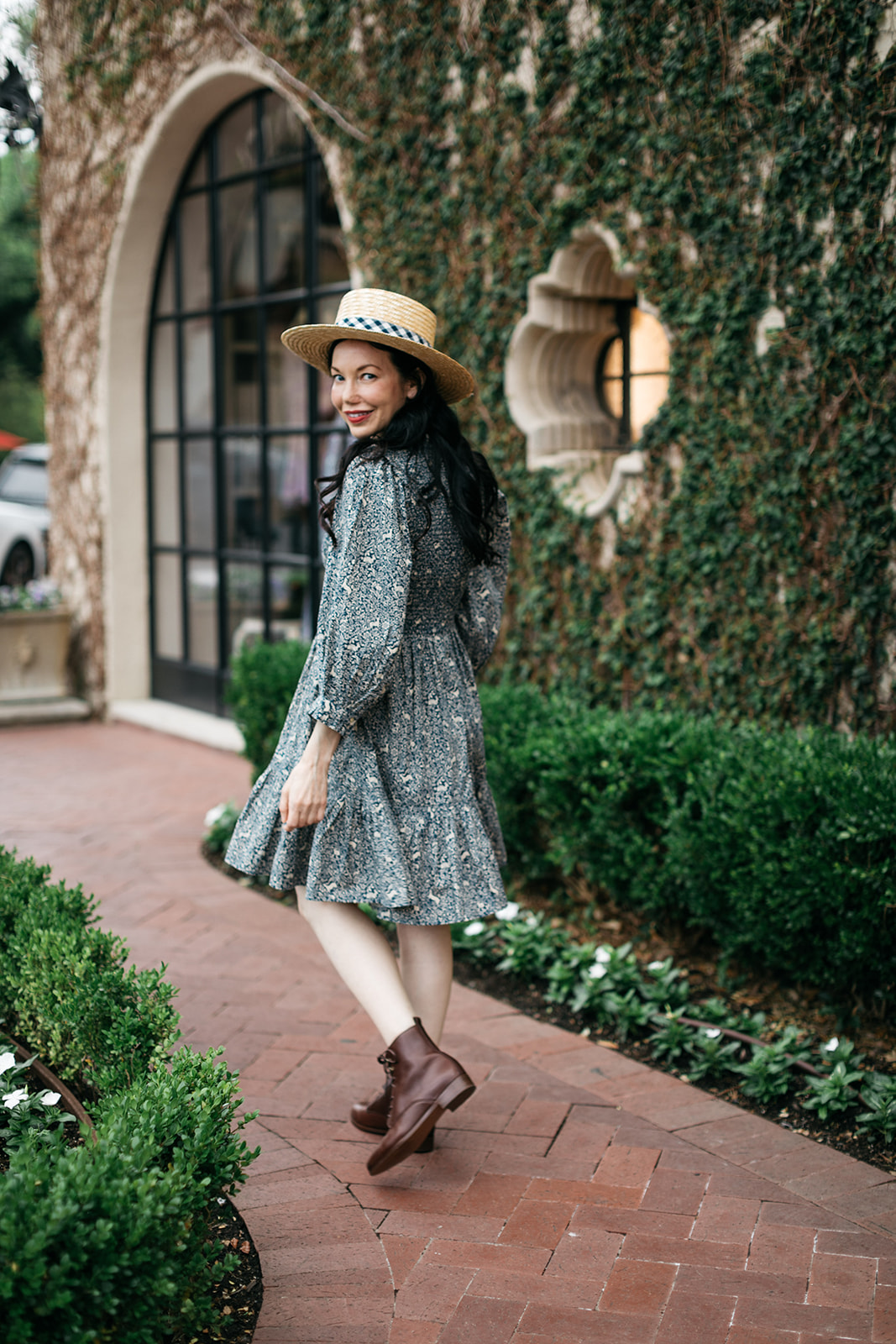 Do you have a romantic dress that you love wearing? Let me know in the comments below.
Thanks so much for stopping by!
xoxo,
Lisa
Let's be social!