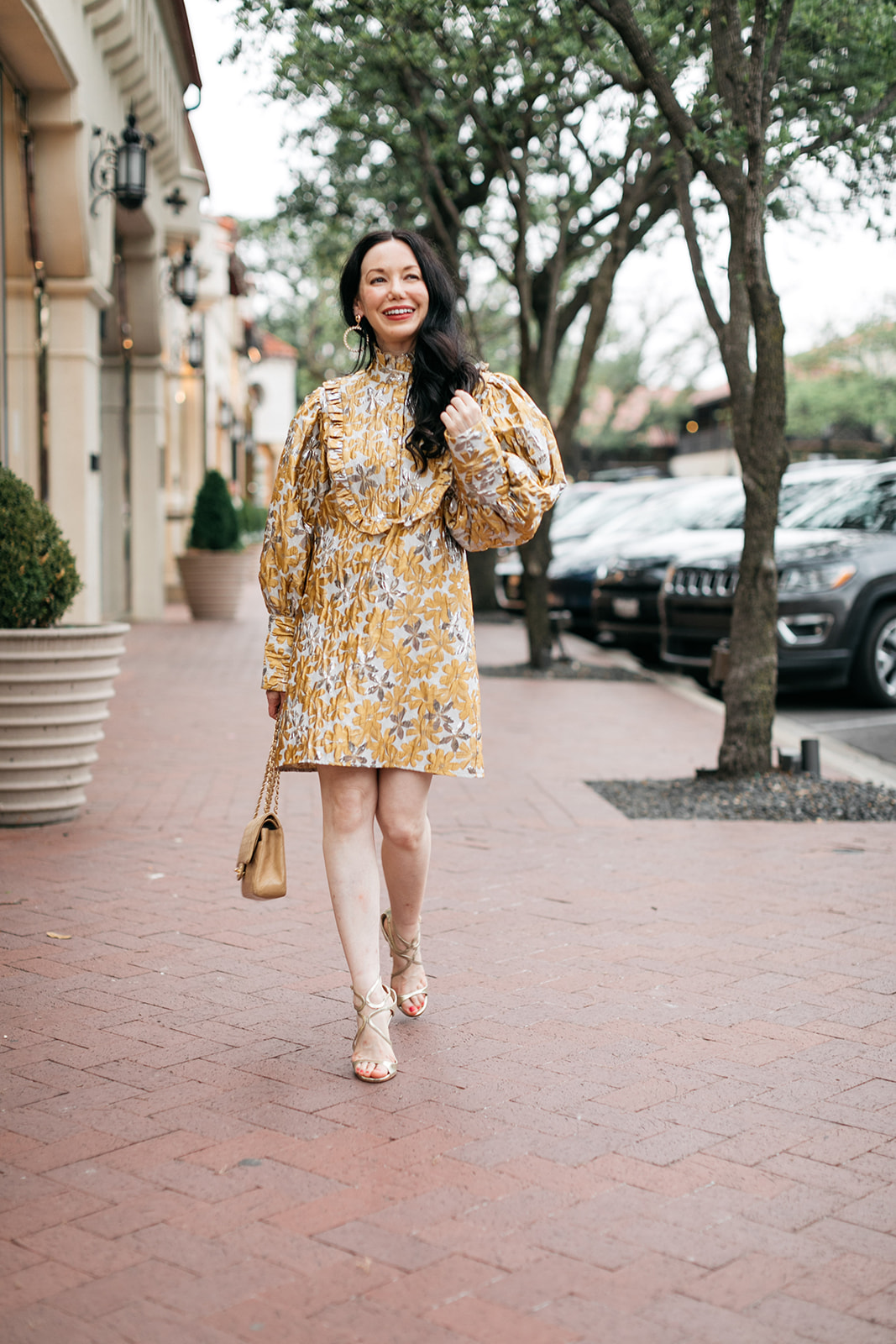 Happy Sunday! With social engagements and Happy Hour's back on the horizon, it's (long overdue) time for the return of the cocktail dress!
The Return of the Cocktail Dress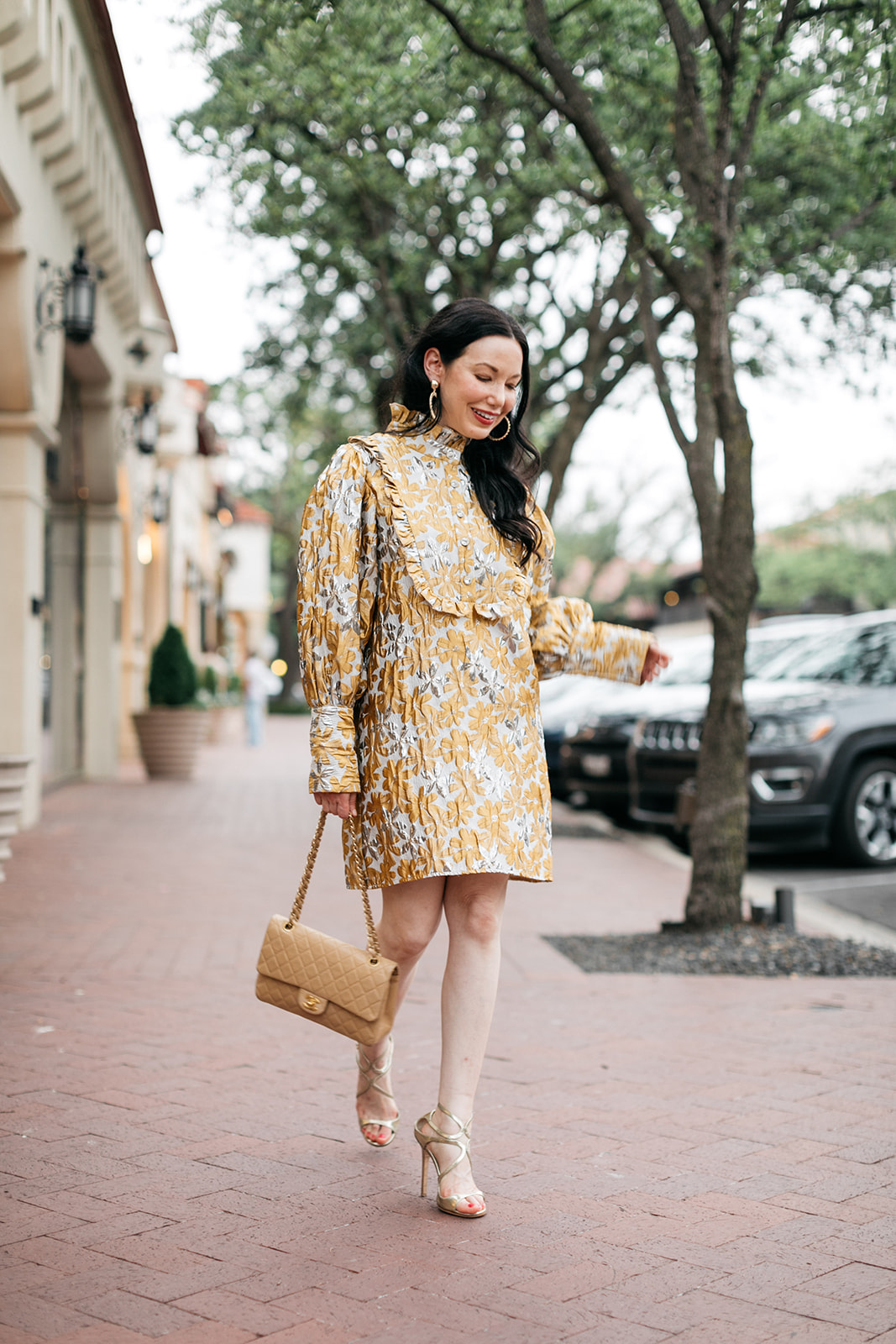 I bought this cocktail dress at the beginning of the pandemic when
Sister Jane was having a major sale
. At that point I assumed the world would be back to normal soon and I'd be wearing this dress to
entertain in my new home
. I did end up getting to wear it to a Summer dinner at Spago (during the few weeks that outdoor dining was actually open in Los Angeles) and more recently at one of my new neighbor's houses for cocktails. It's really the perfect post quarantine dress if you're like me and put on a few extra pounds eating
too many carbs
and indulging in too many
drinks
during lockdown.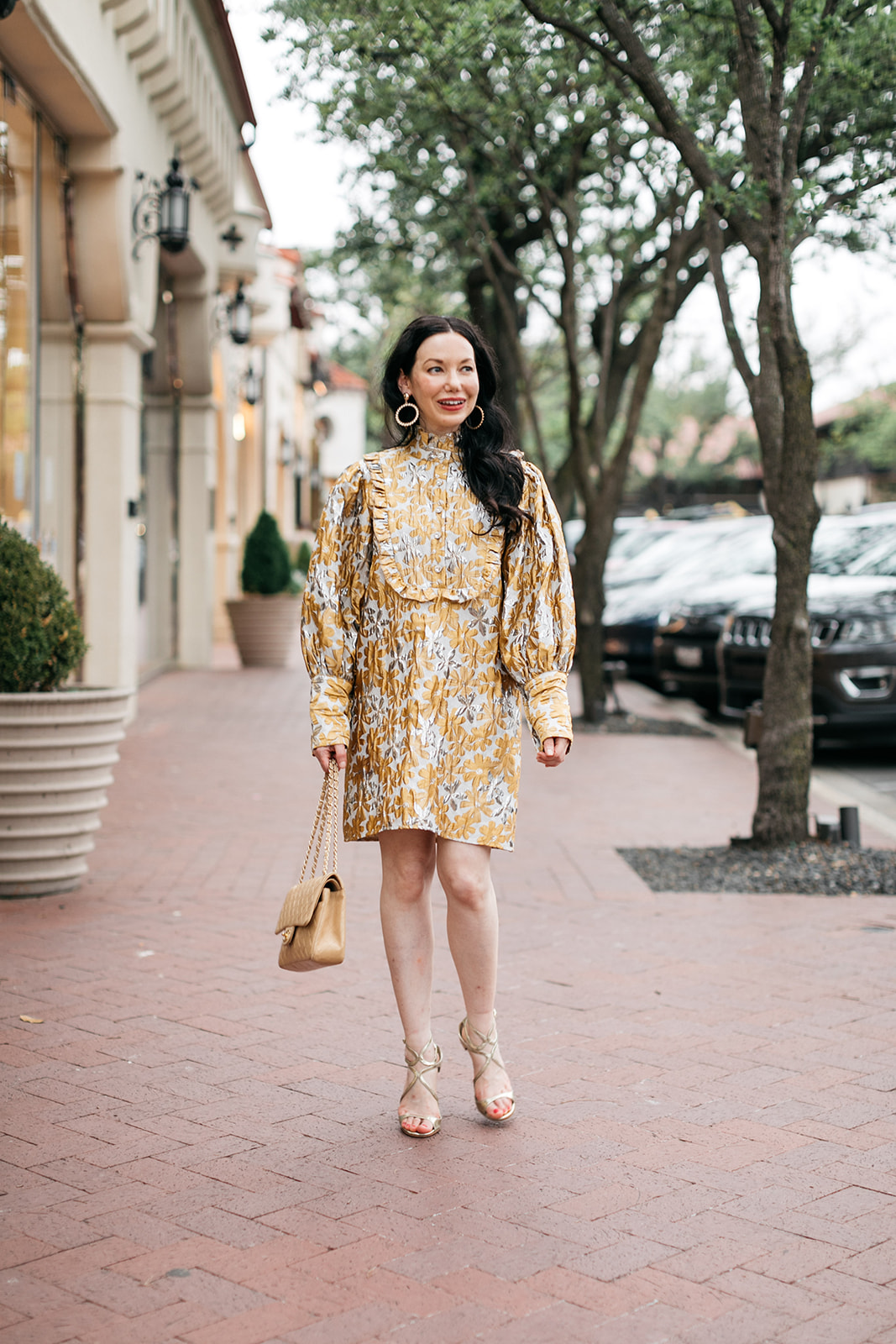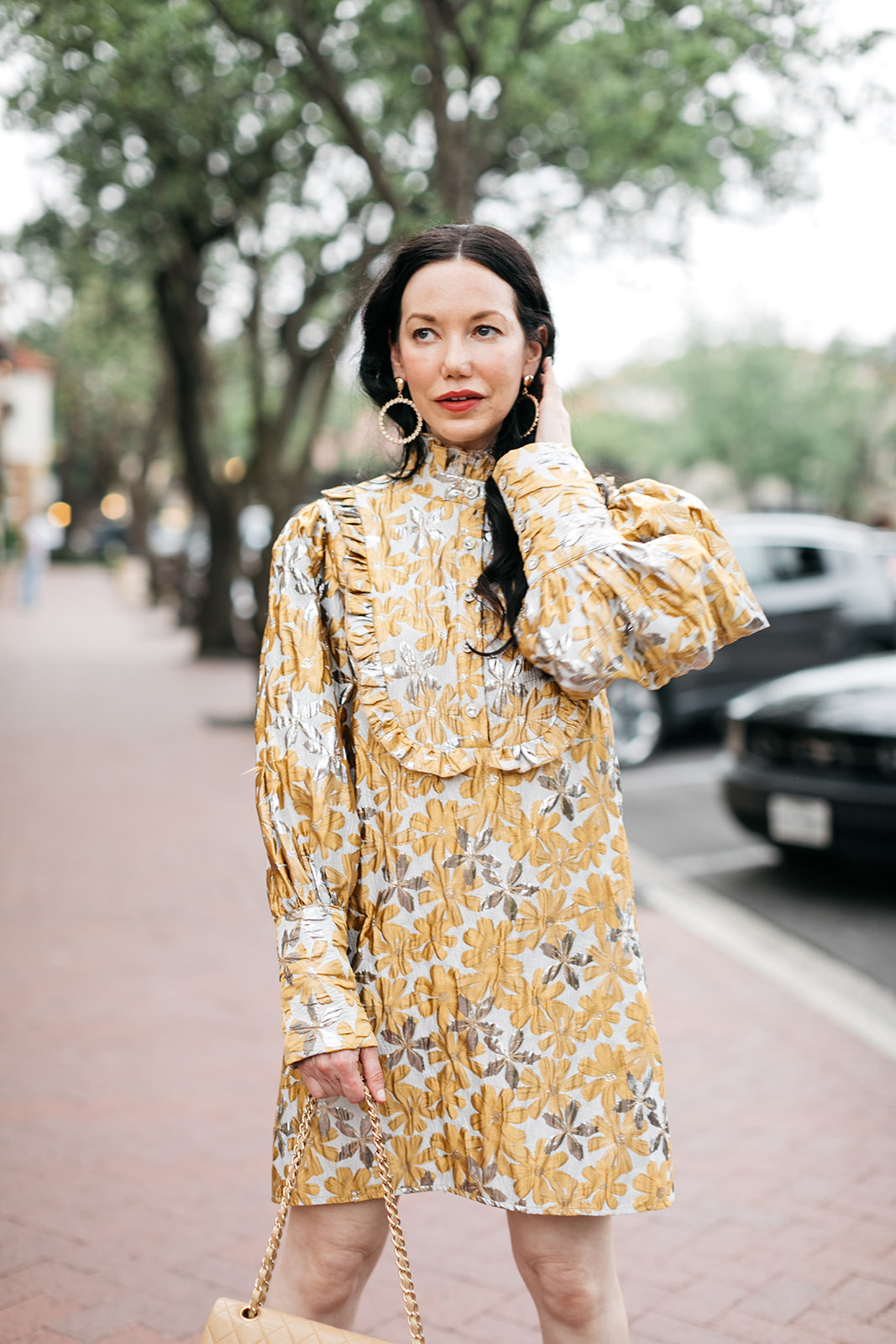 I styled this fabulous jacquard cocktail dress with a pair of statement earrings from Ettika. Since this dress makes a statement on its own, it really didn't need much in the way of jewelry, but these earrings are a perfect complimentary pairing. Also, if you're anything like me, you're probably ready to get out and make a statement after over a year of sweatpants and leggings on constant repeat.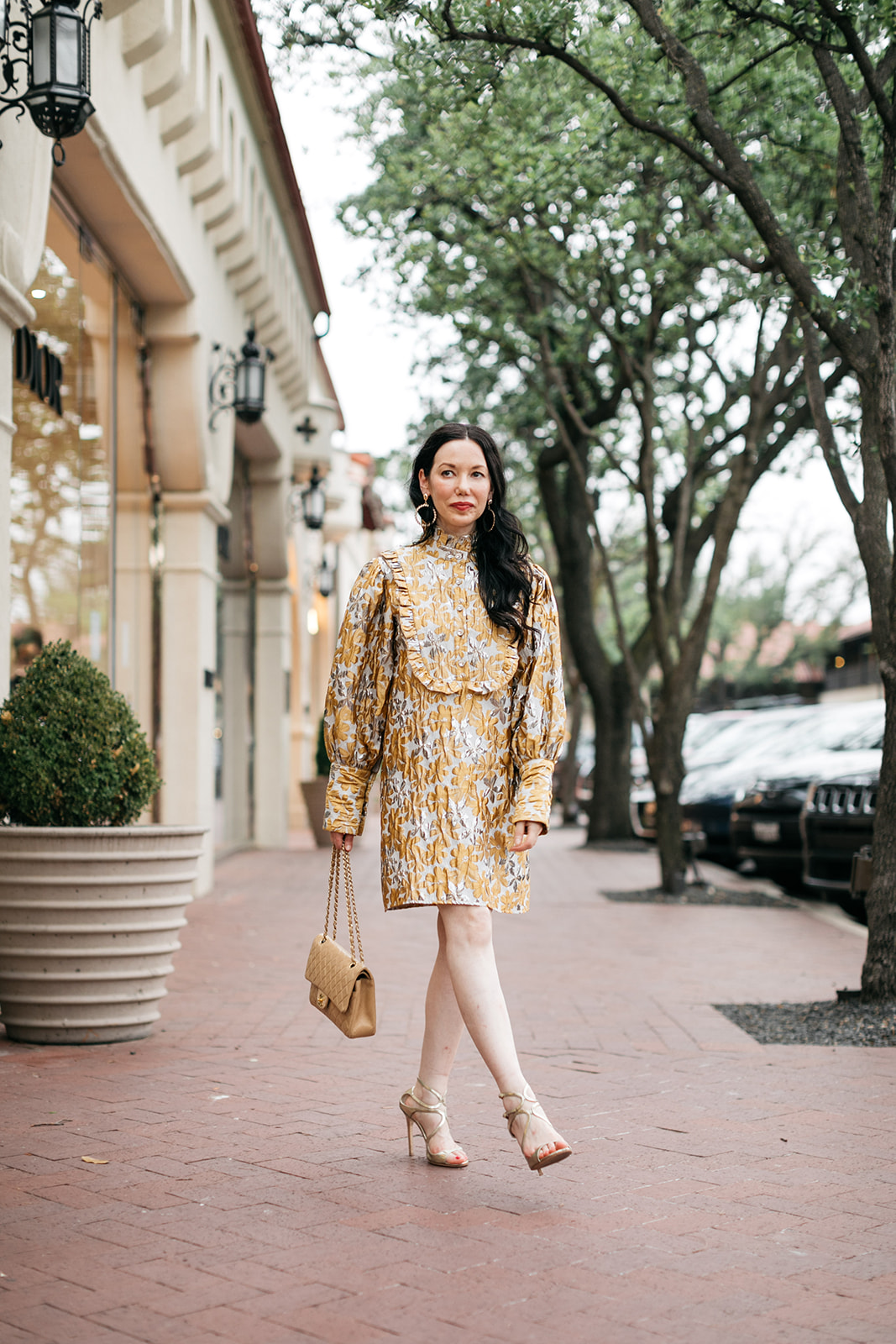 Shop Cocktail Dresses:

Shop Statement Earrings: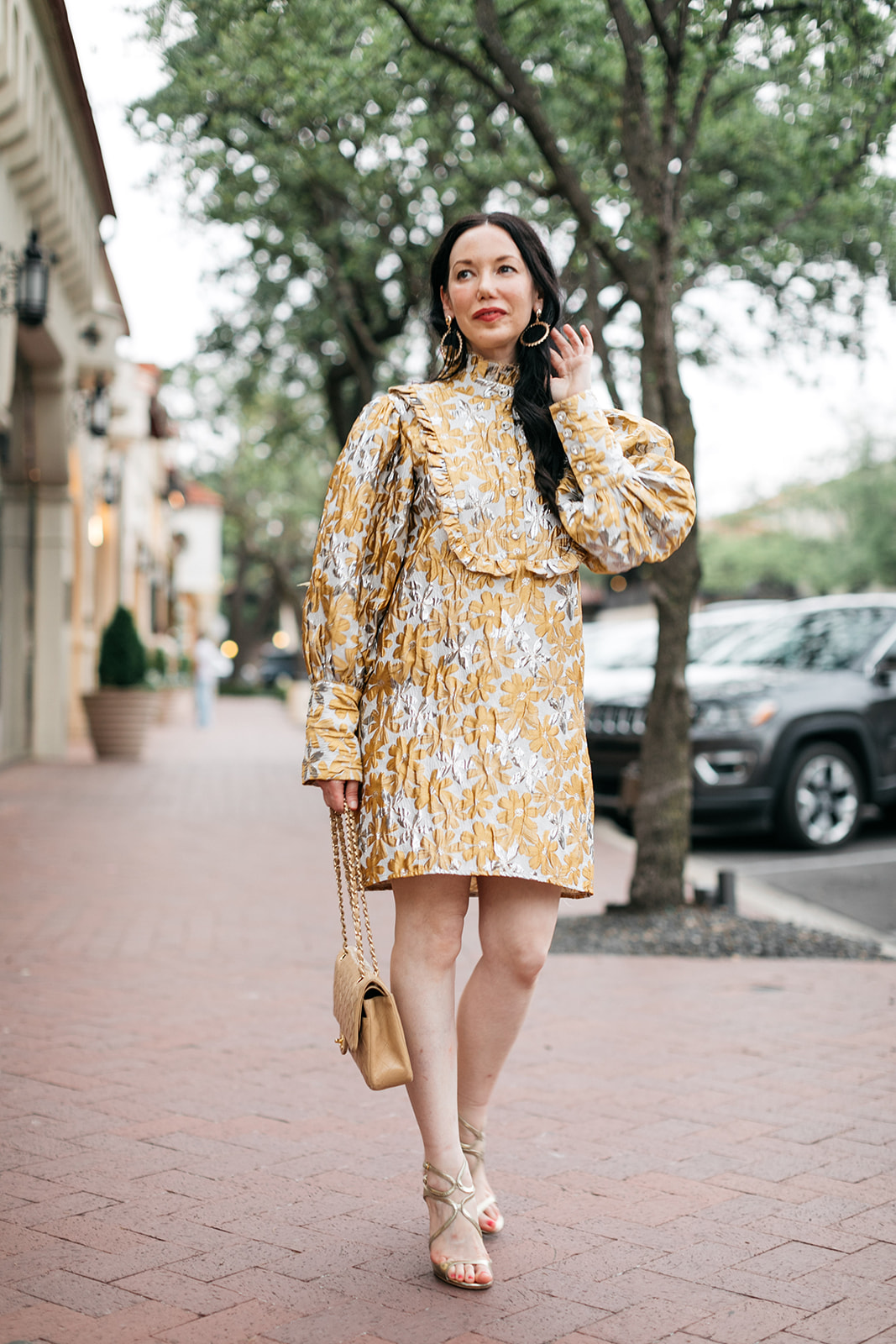 We're still getting settled in to our new life in Dallas and I'm slowly starting to reach out and make friends beyond our tiny gated neighborhood. Most of my cocktail hours right now are still just tiny at home gatherings with Mr. Pretty Little Shopper and
Mr. Cupcake
. I dress the little one in his bowtie when we go on play dates, so he knows something exciting is happening and he should be on his best behavior. He's getting to be quite a "party-animal." 🙂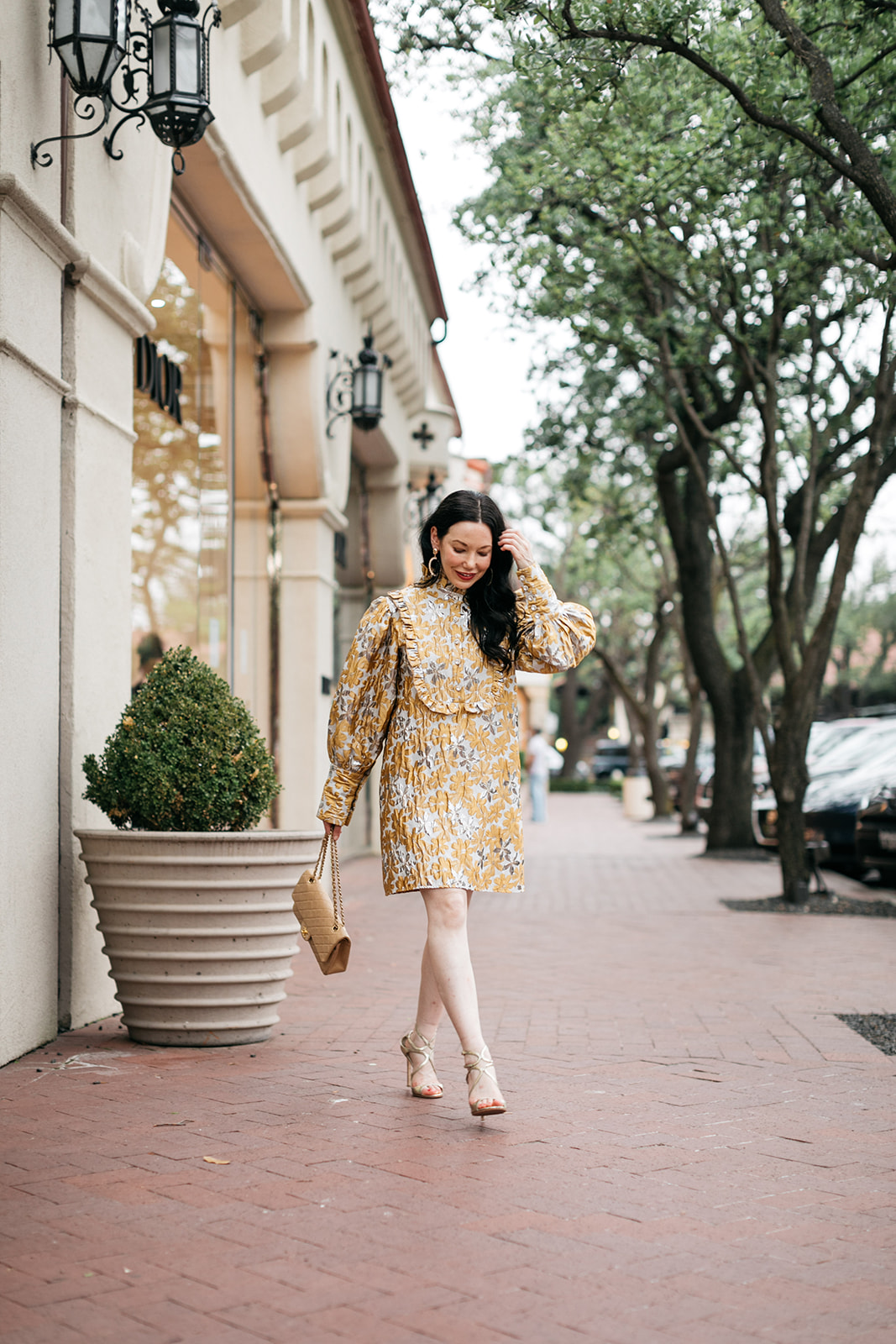 Do you have any social events coming up? Let me know what you think of this cocktail dress and what you've been shopping for lately.
Thank you so much for stopping by!  Do you own a cocktail dress?  Let me know in a comment below!
xoxo,
Lisa
Let's be social!