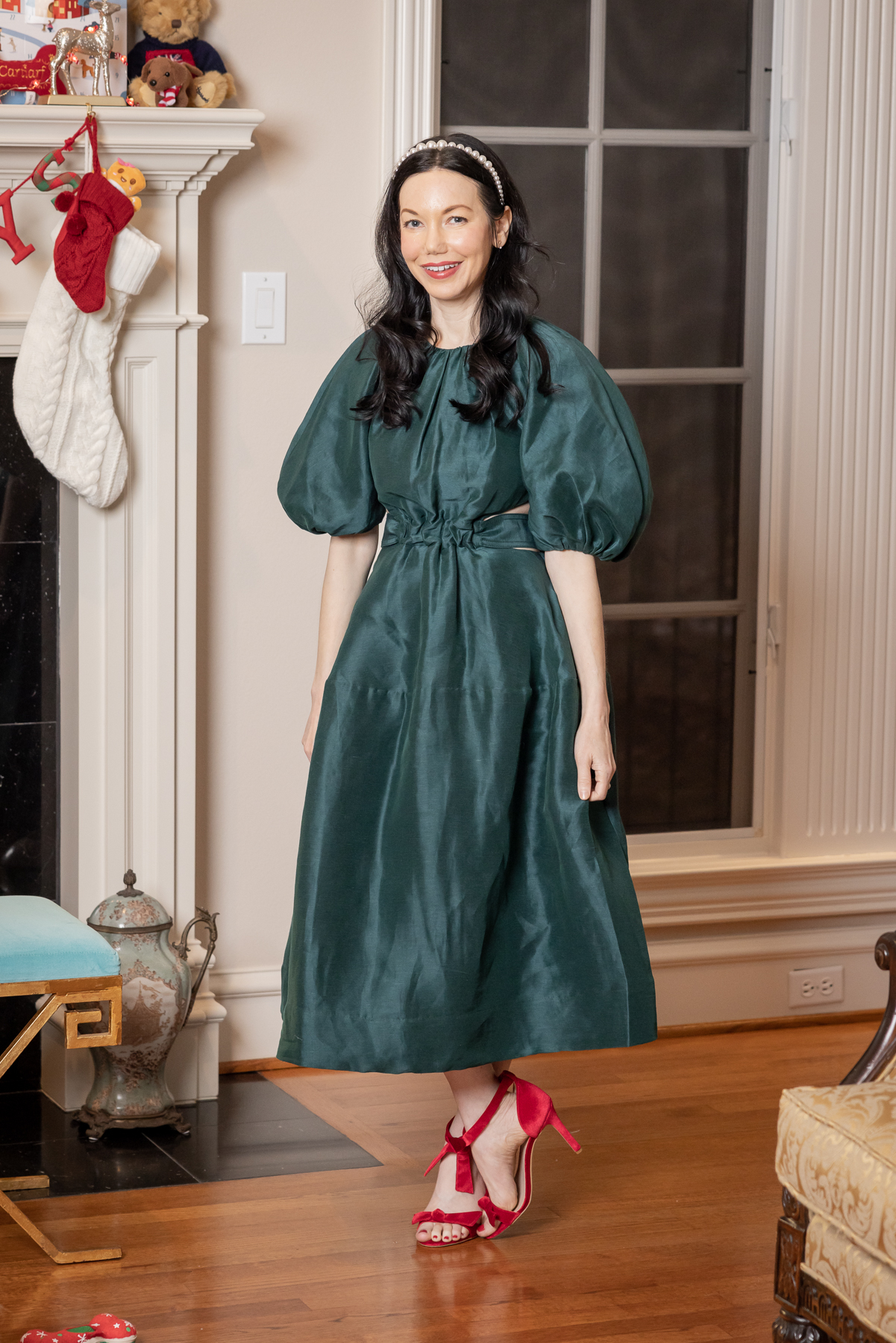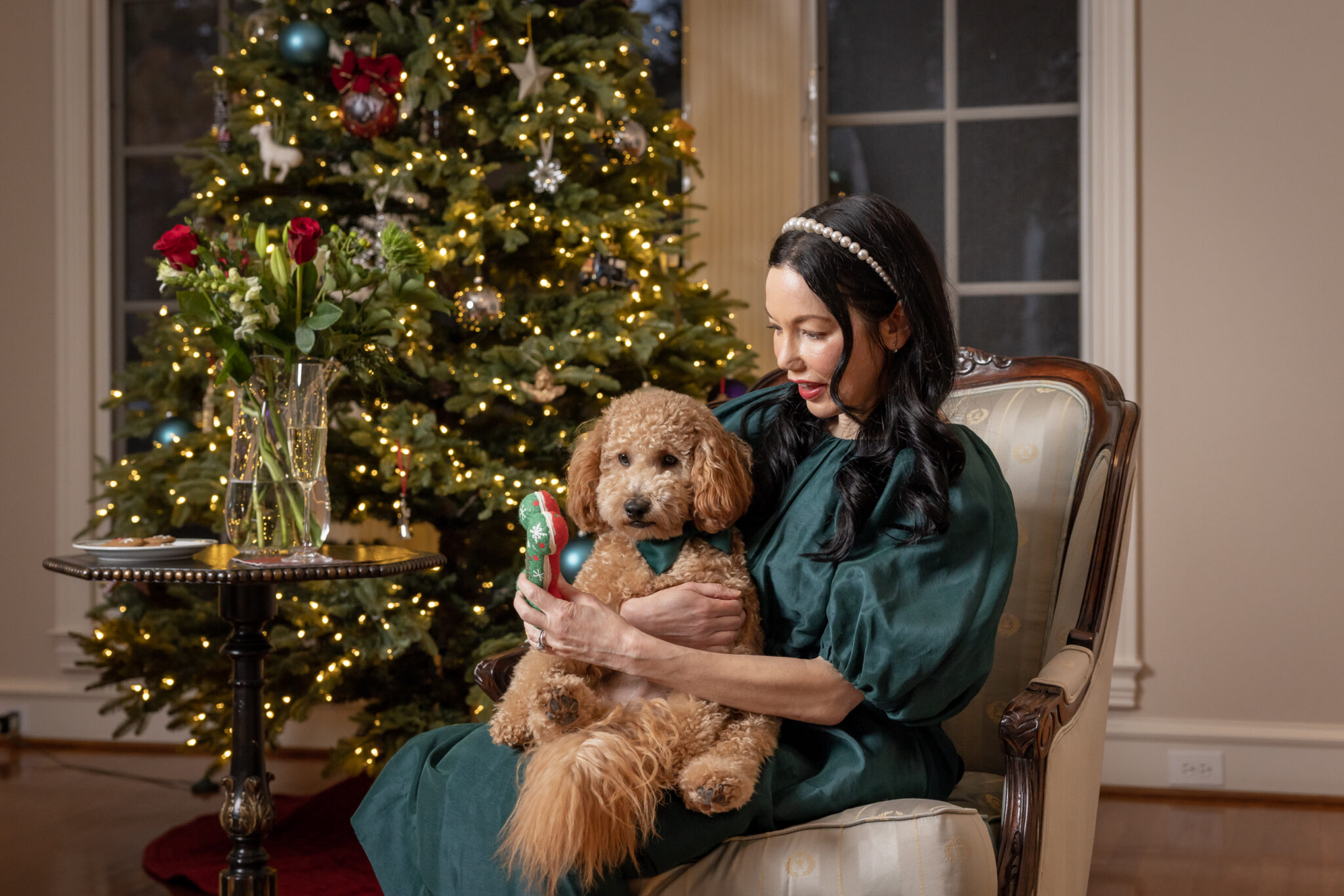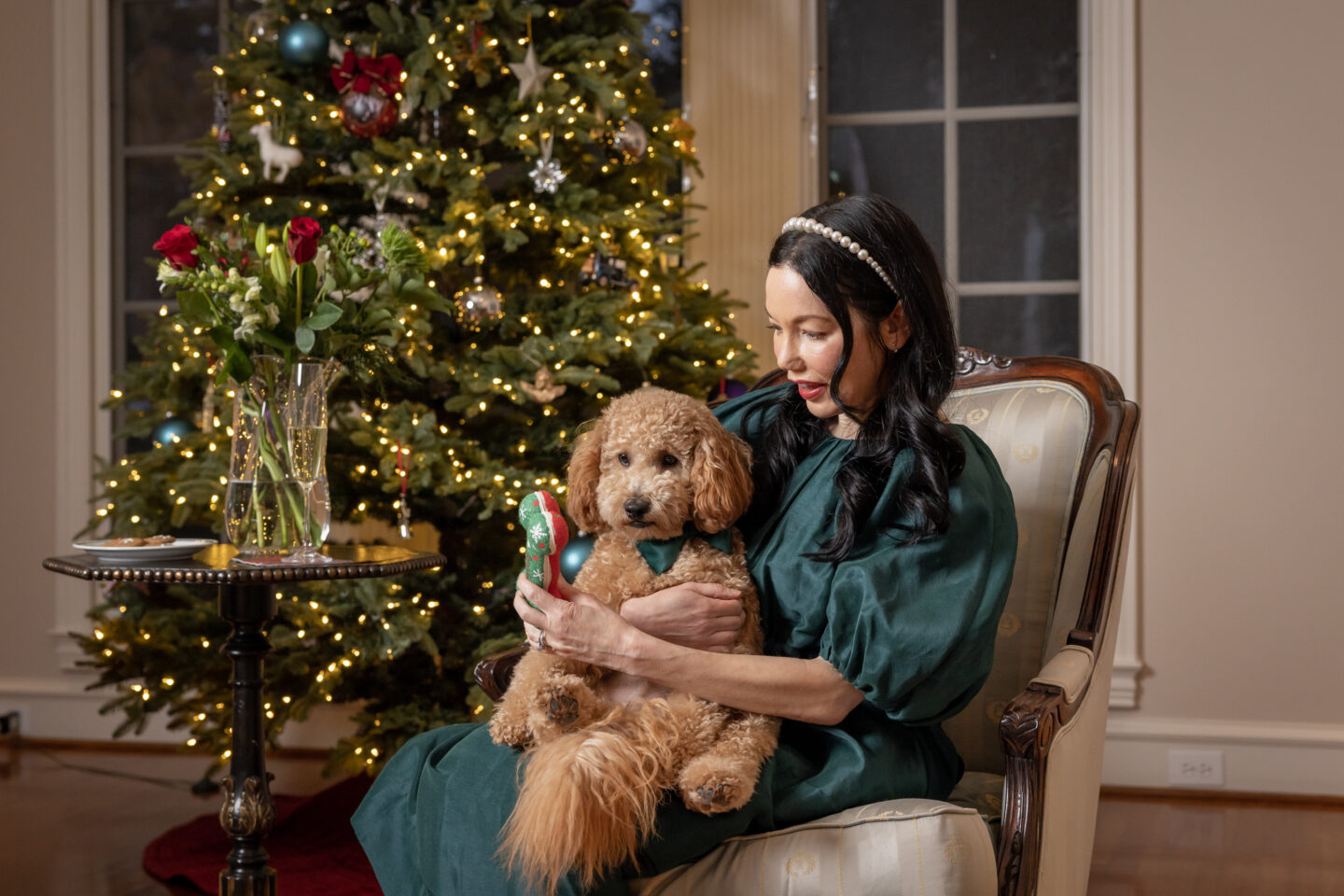 This emerald color is to die for and of course I had to get Charlie Cupcake a
matching bow tie
!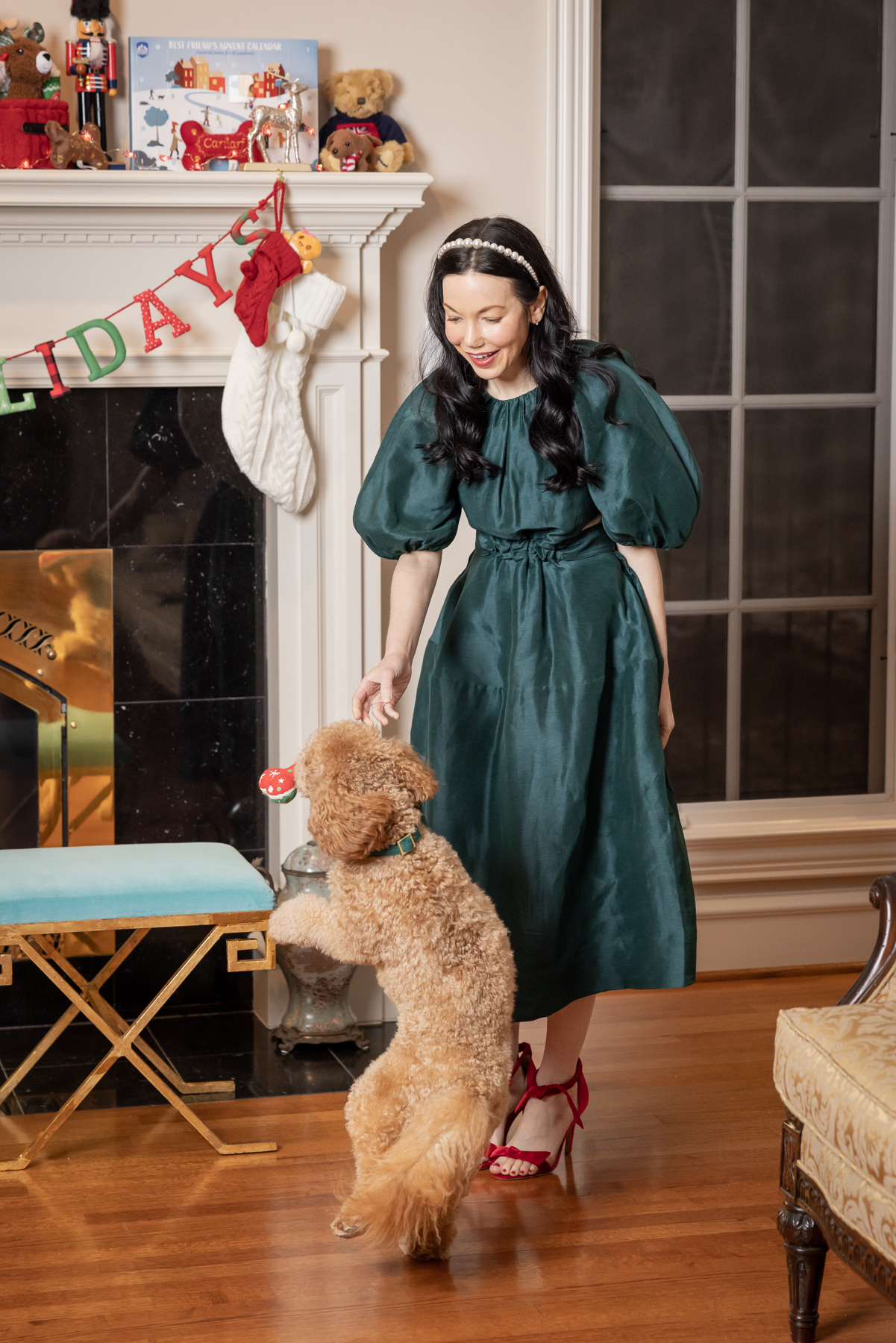 This is my first dress from Aje and I hope it's the first of many. It's stunning emerald color makes it a perfect holiday dress for Christmas or New Year's! It also comes in
black
and
pink
… either of which would be lovely for Valentine's Day.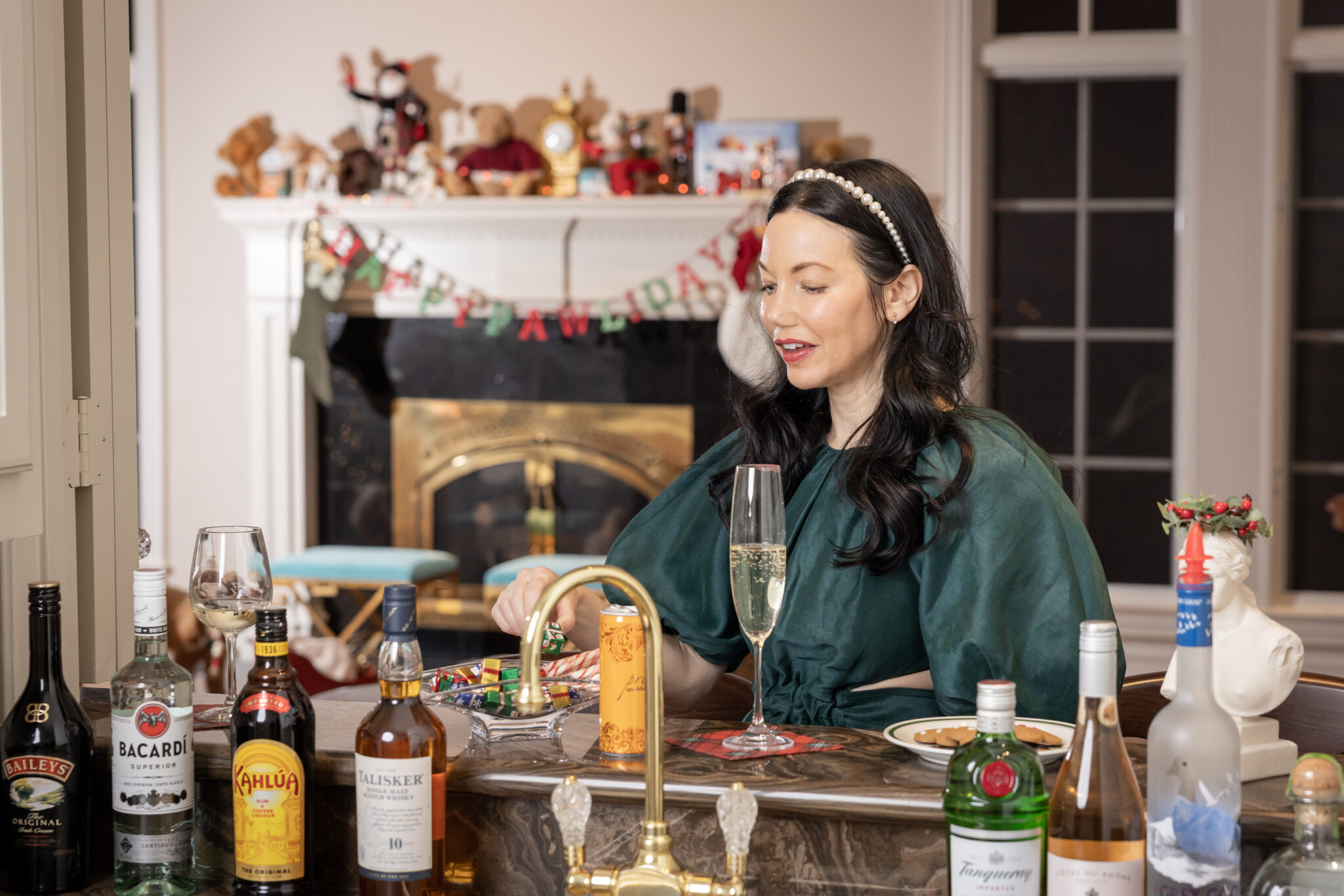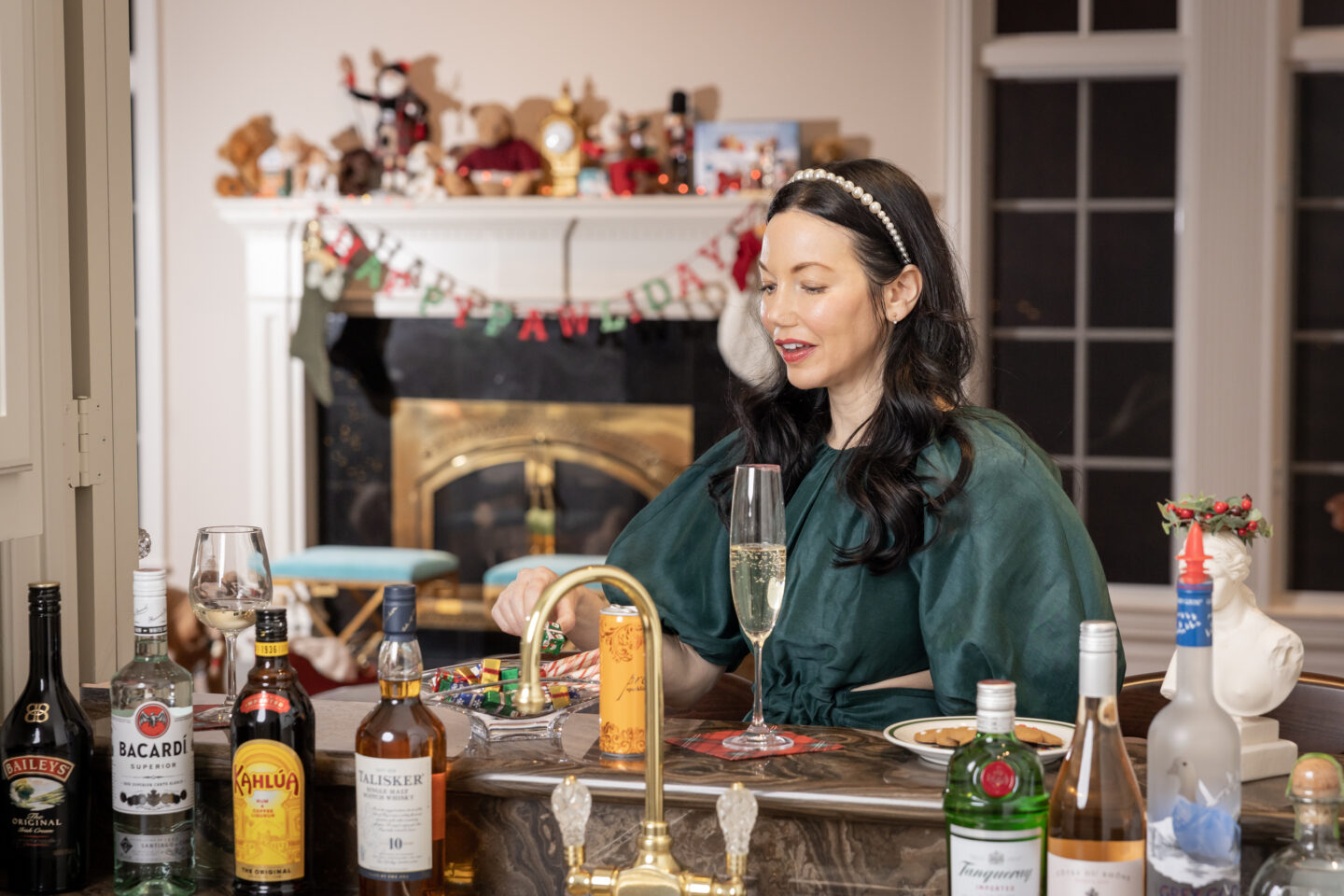 Or you can just wear it around the house for happy hour, if you're feeling a little bit extra. 🙂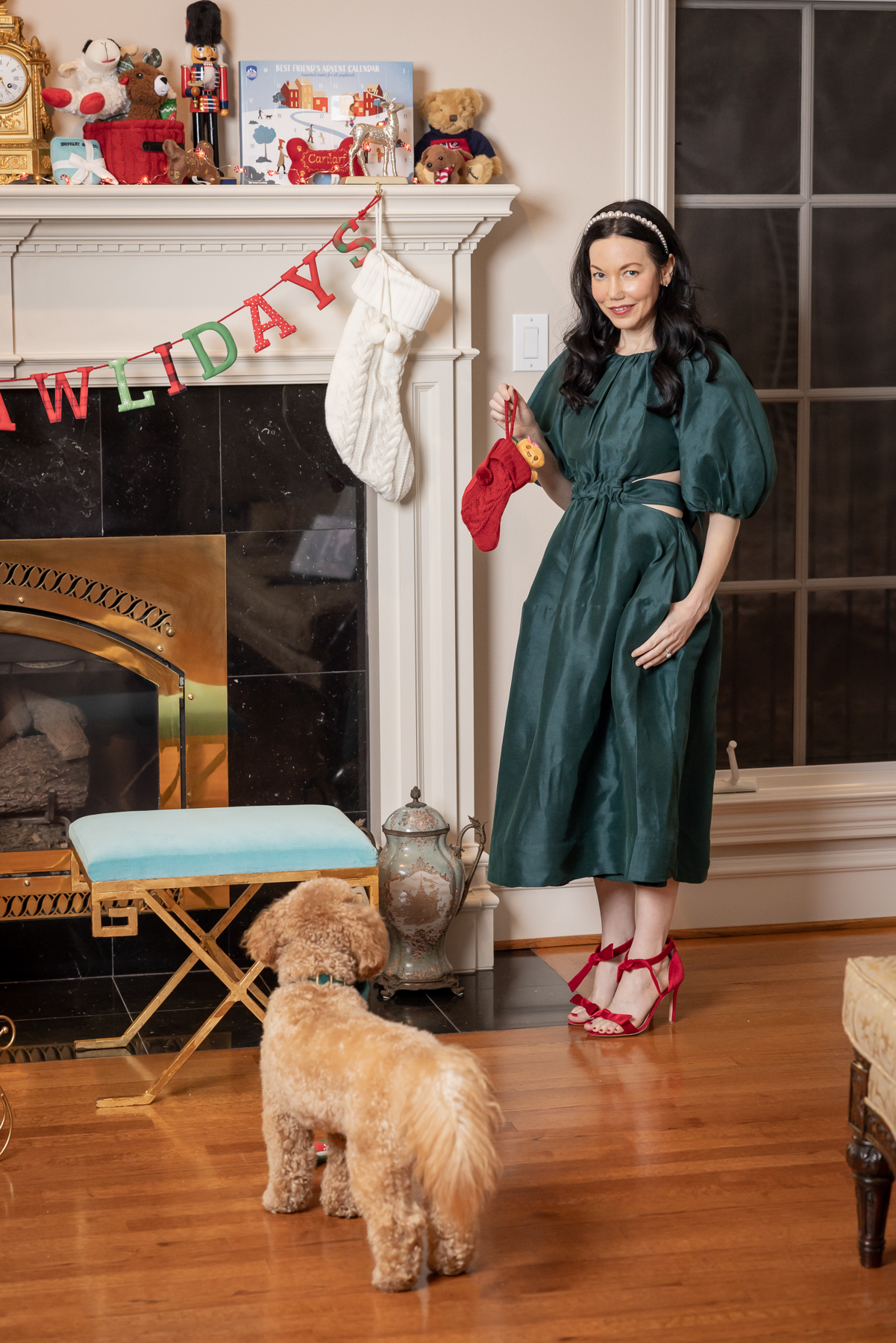 The
cut-out trend is going to be everywhere
this coming year…. I'm not super into trends, but I love how this dress incorporates a classic silhouette which will make it a staple in my closet for years to come.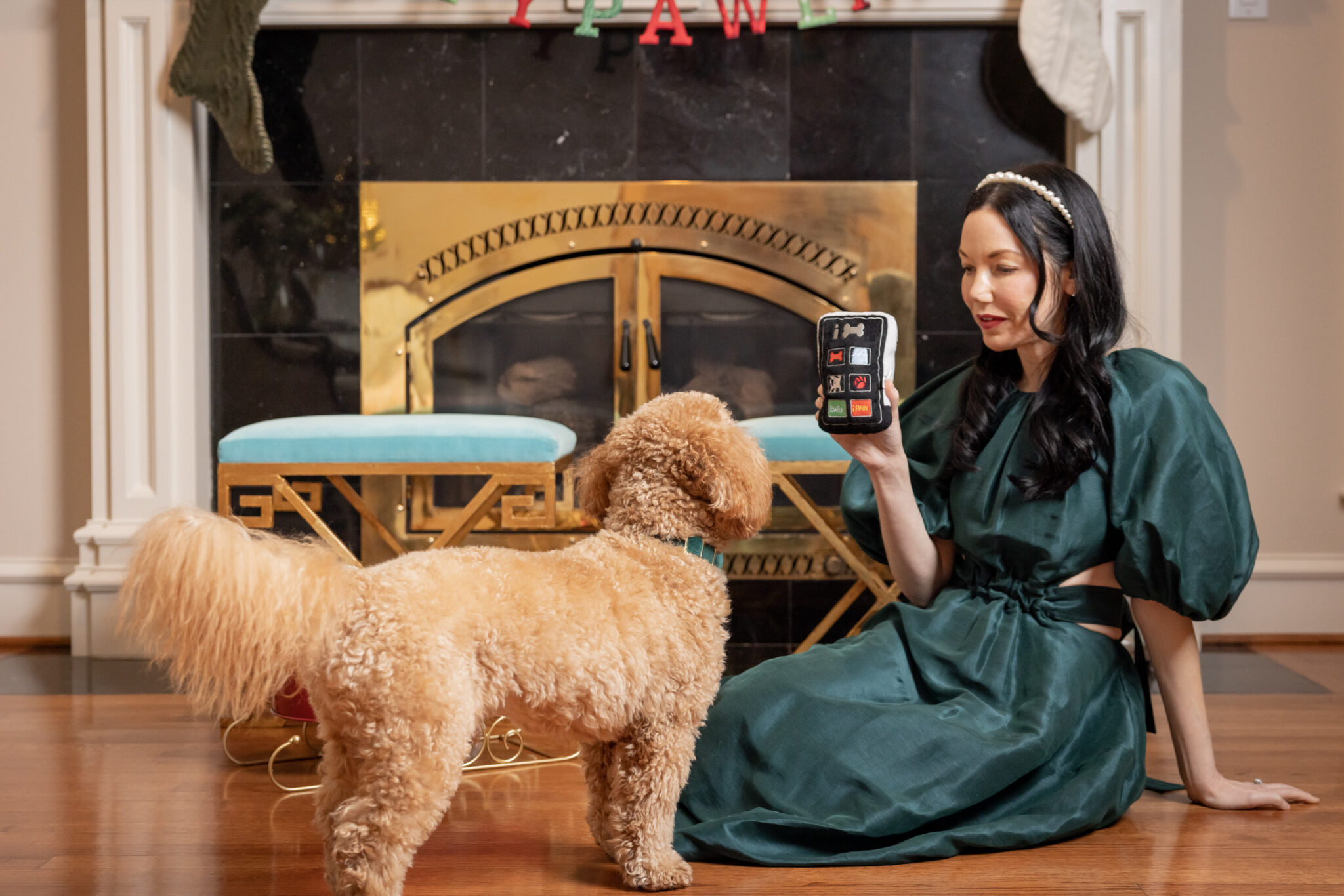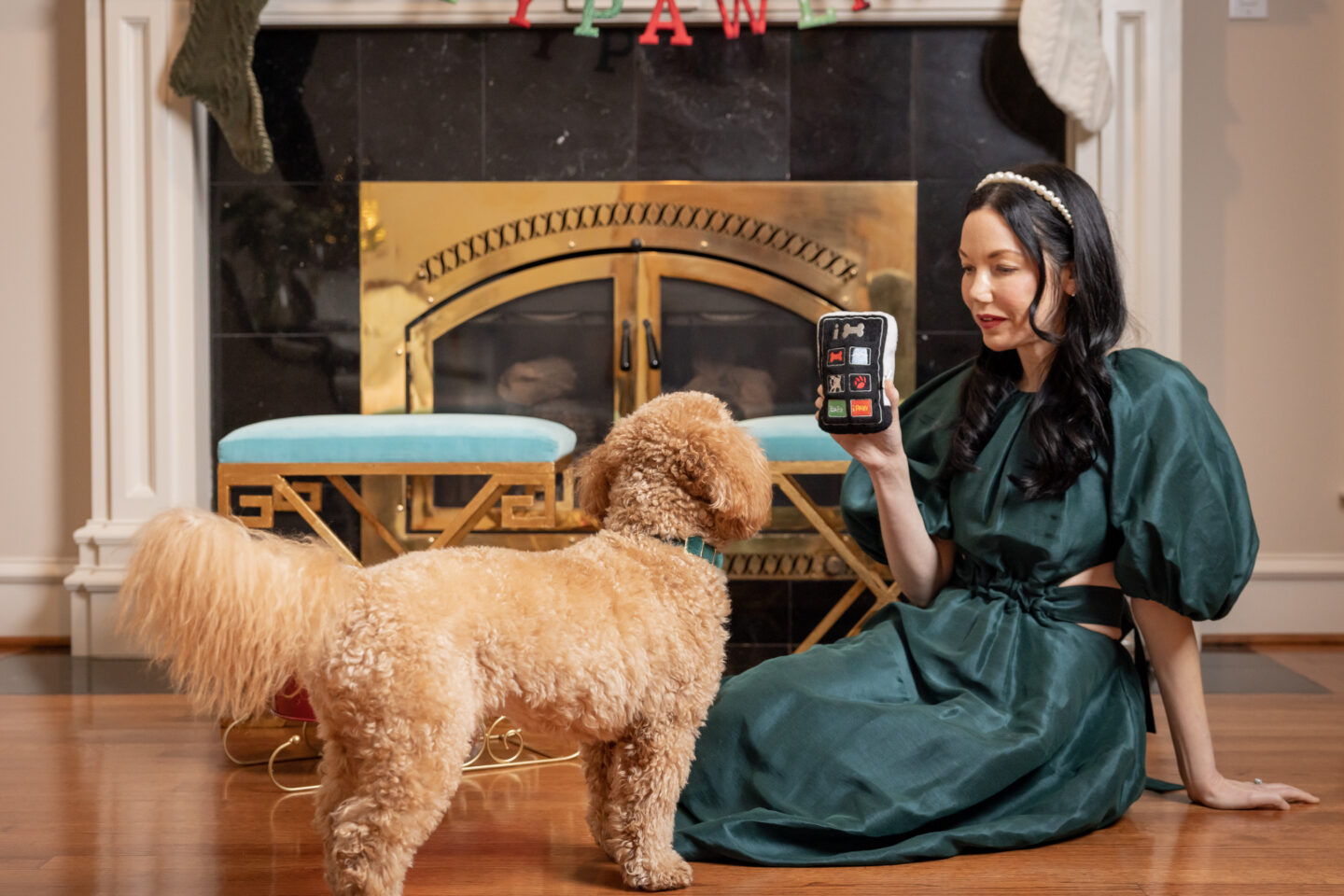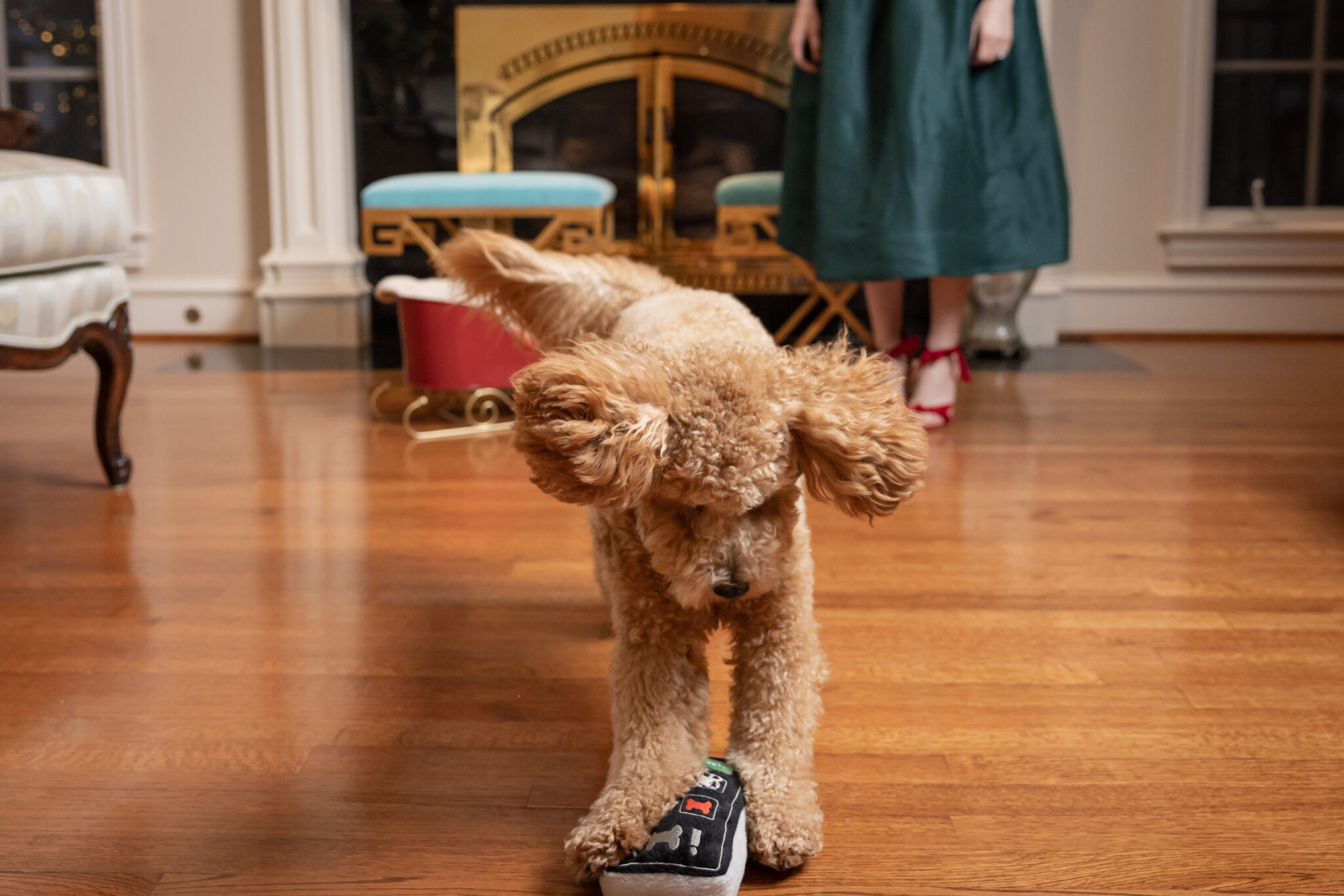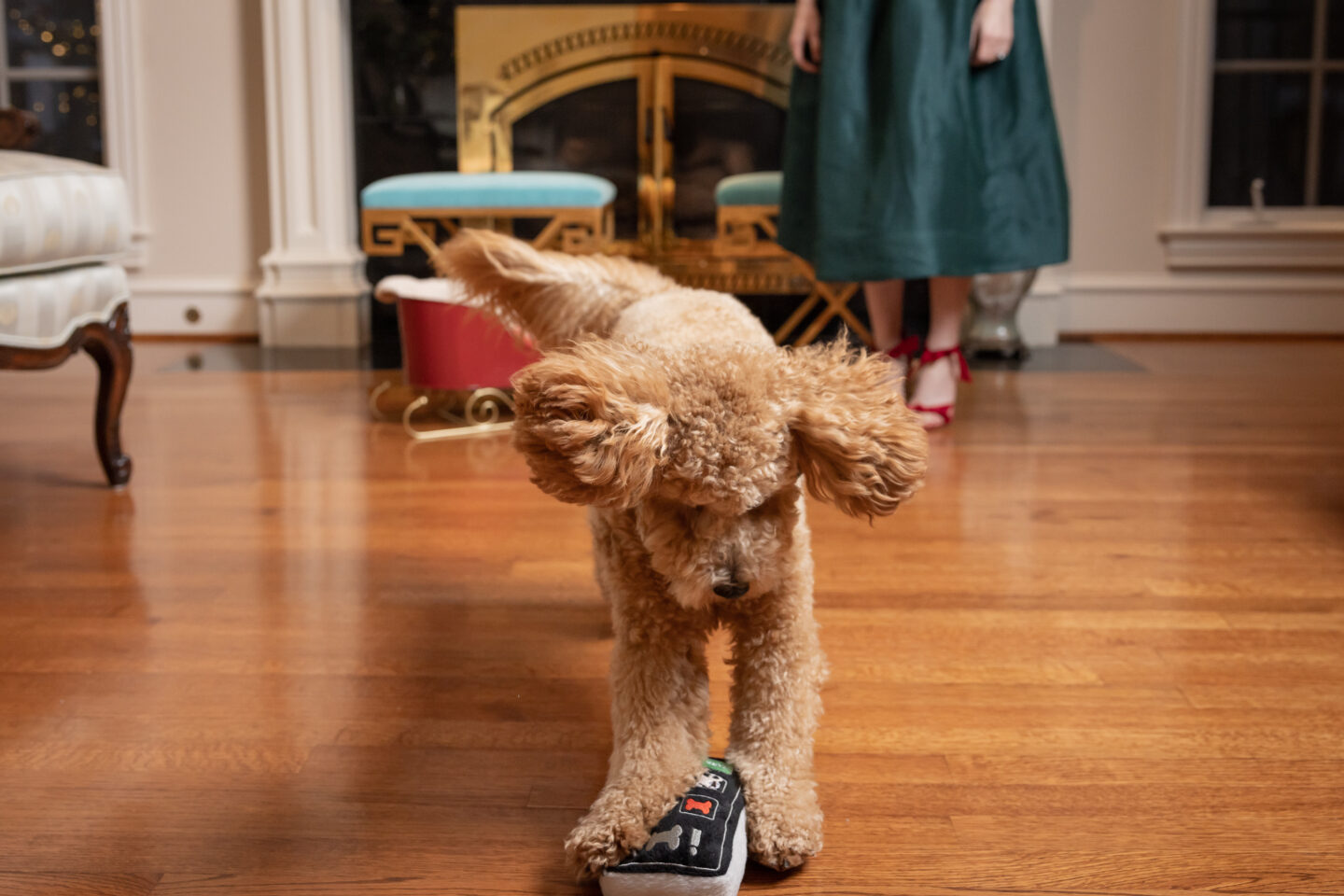 I think he likes having his first
I Bone
! 🙂 He's become such a little tween-ager lately.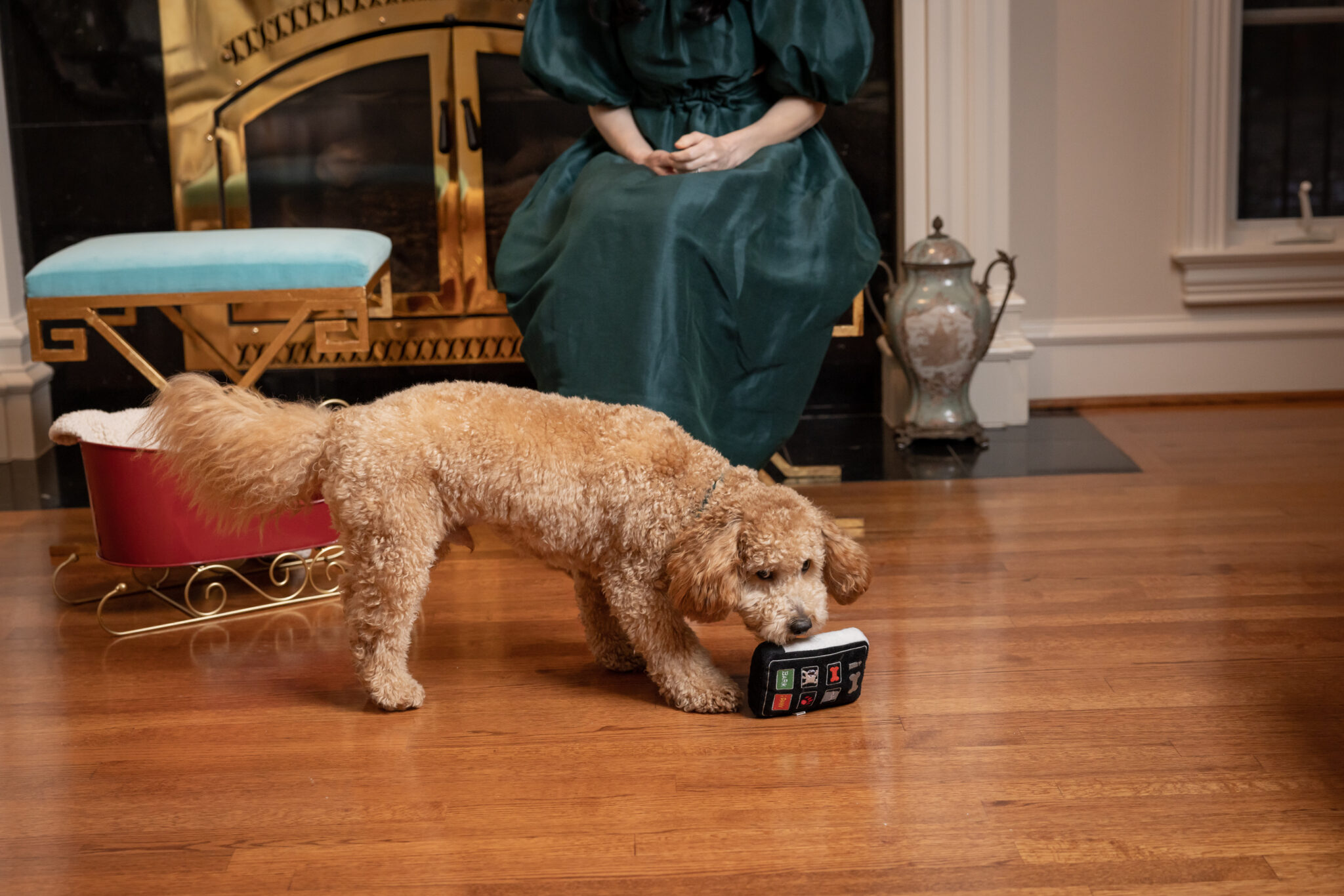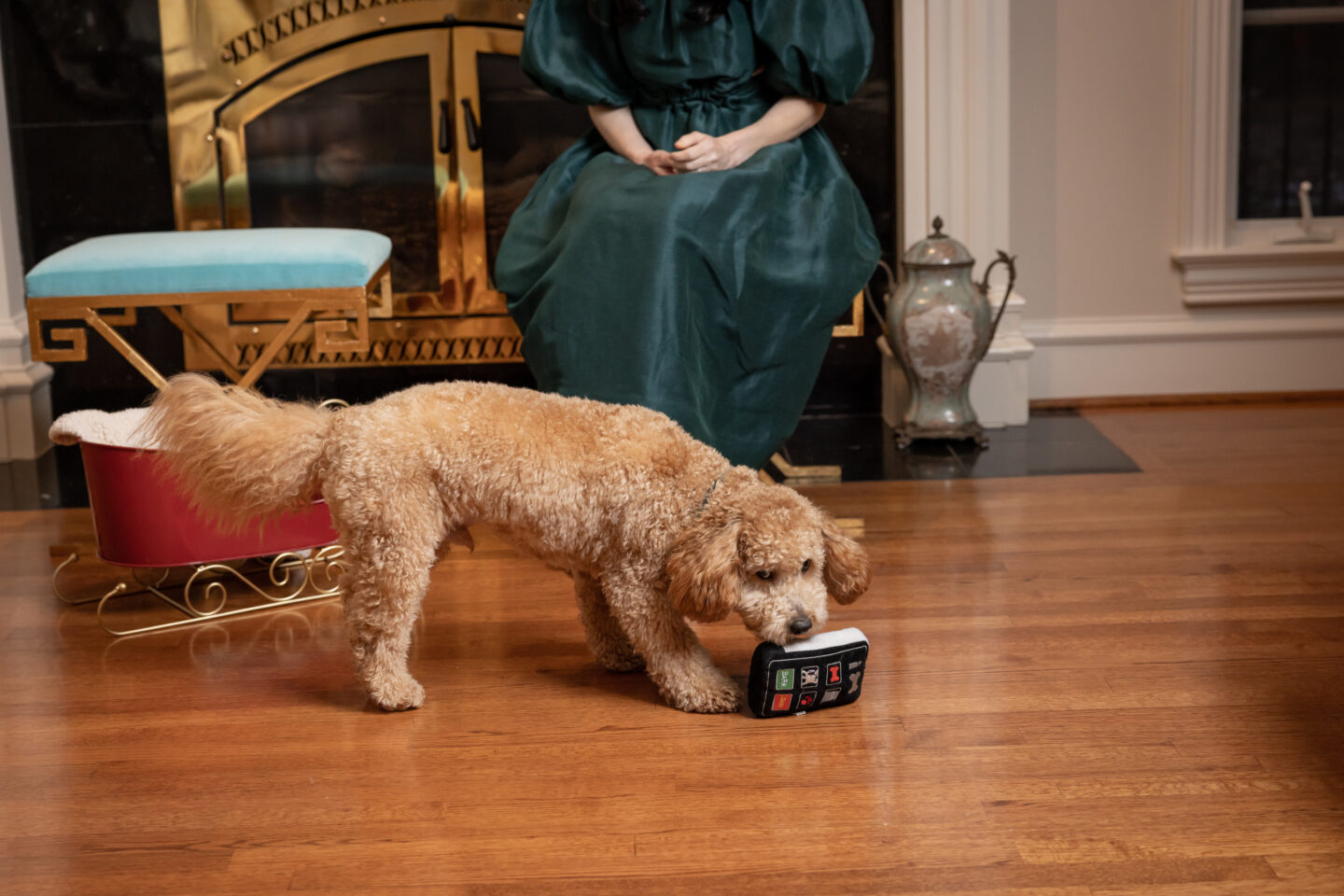 Just message him with your digits… he's love to Face Time. 🙂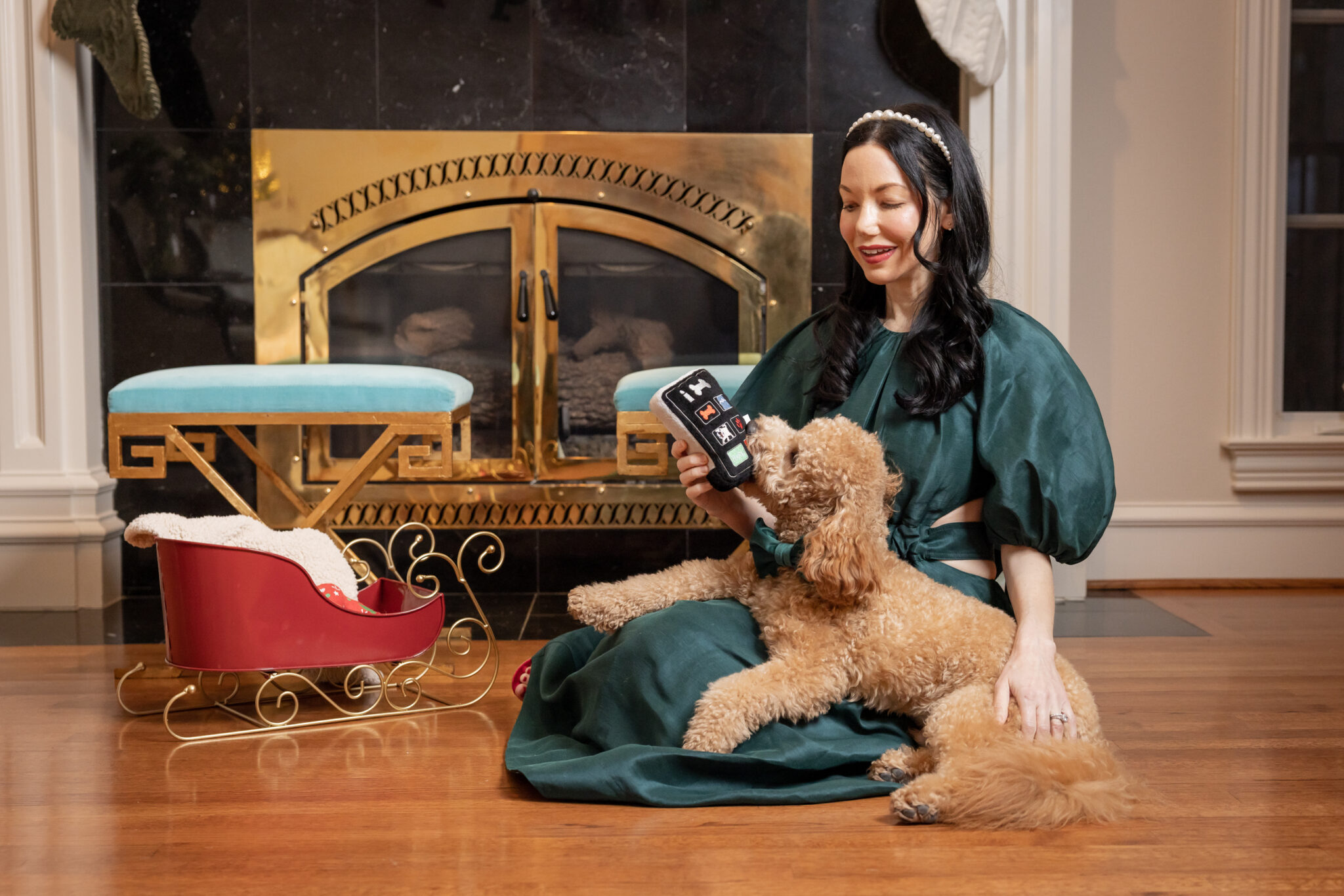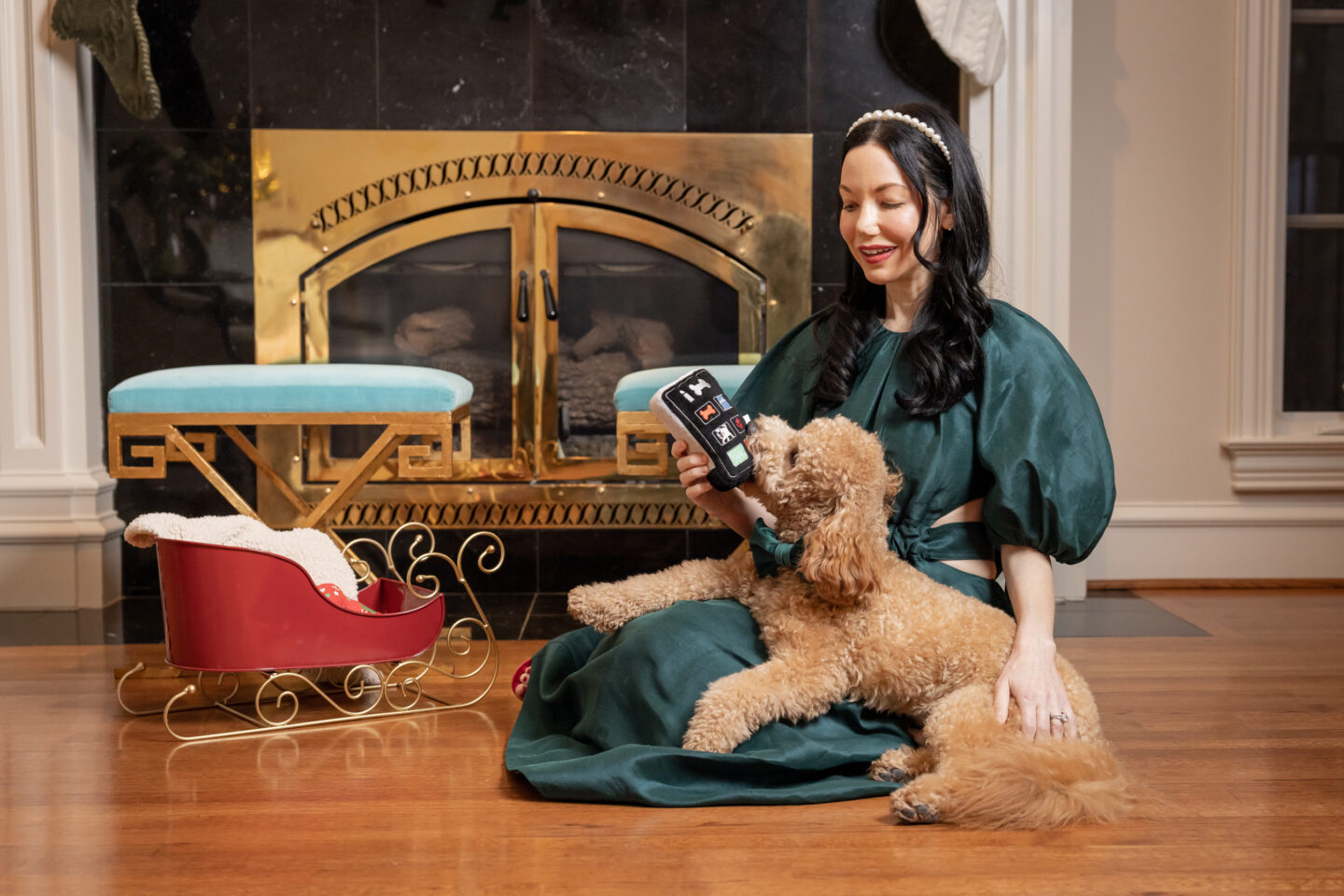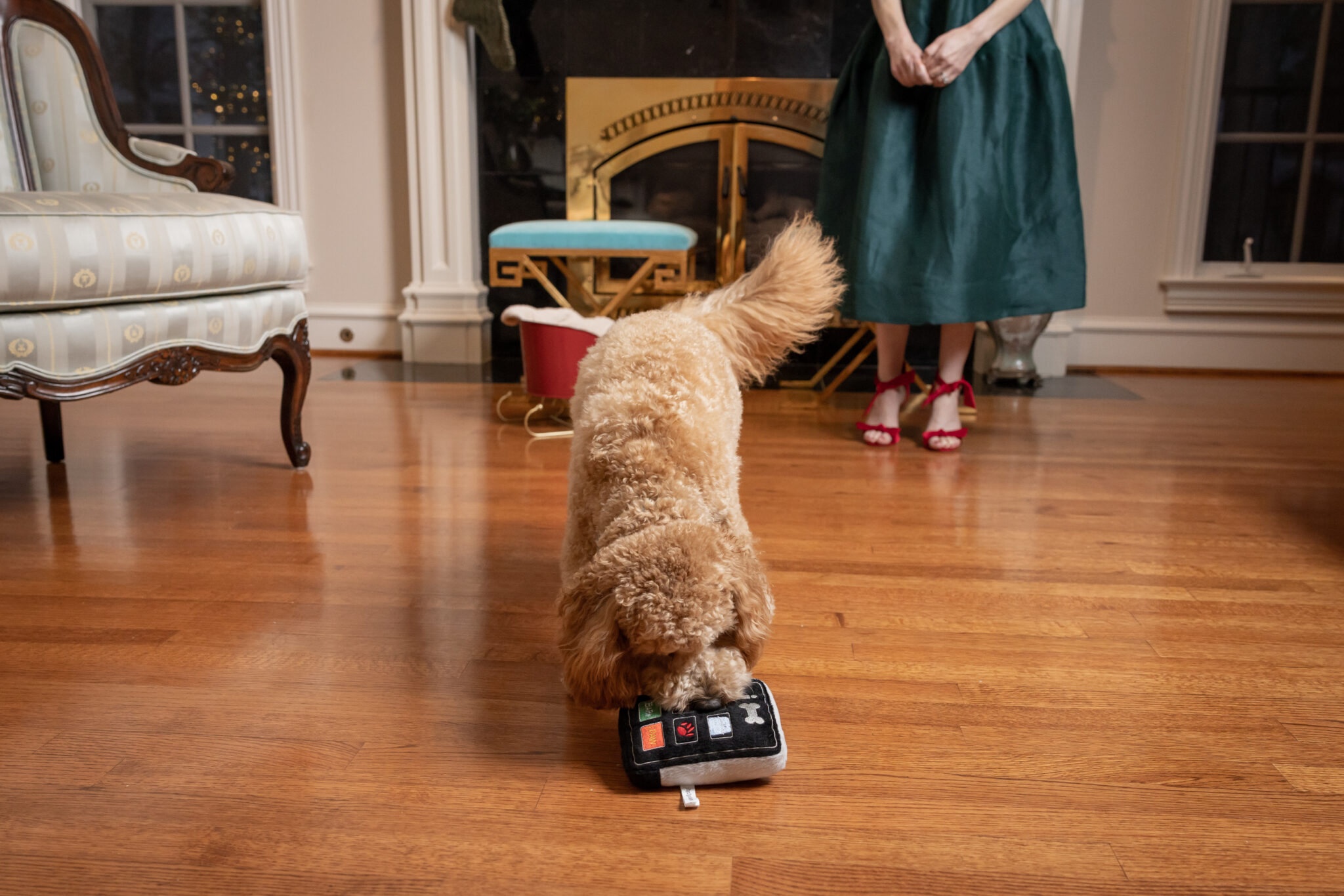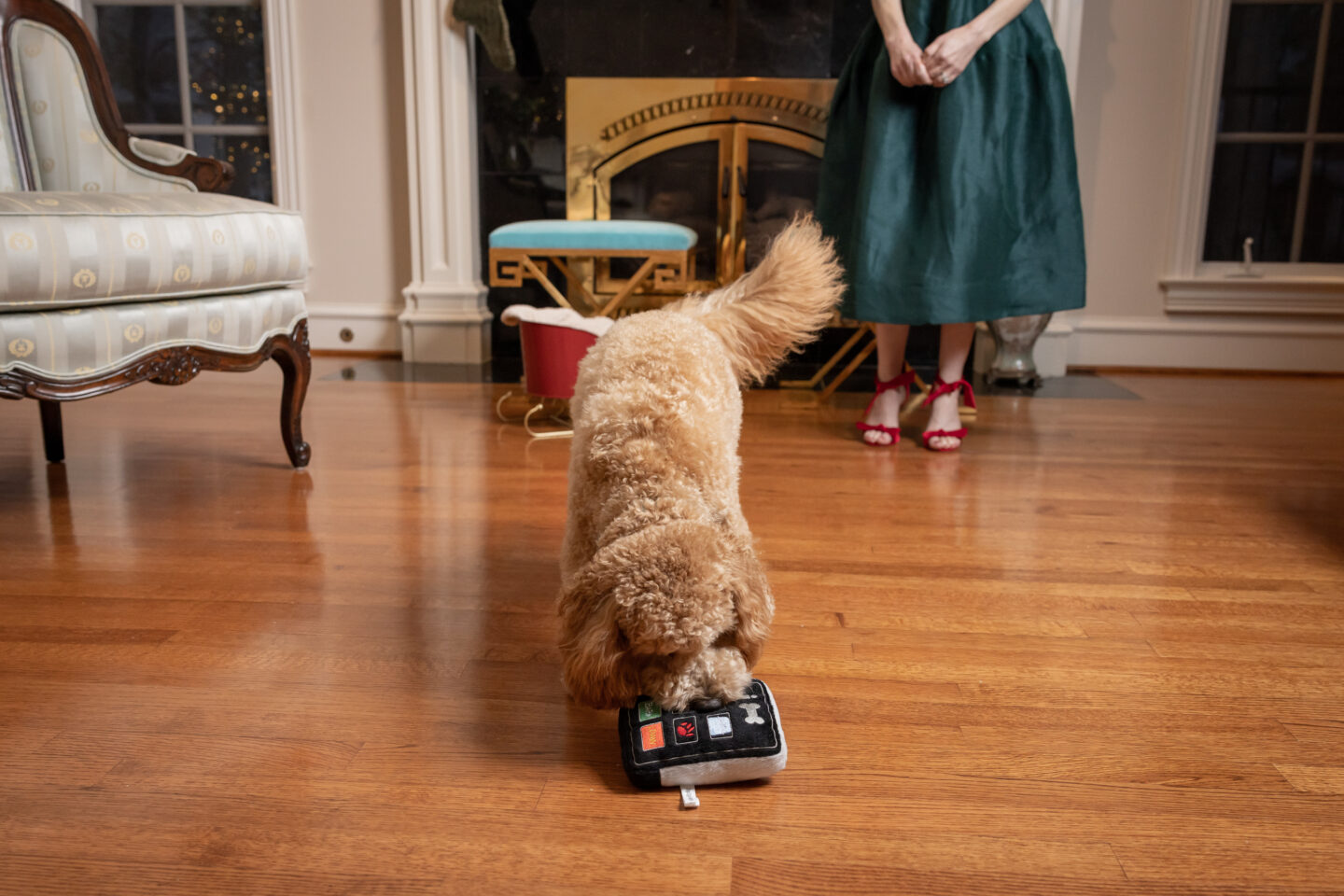 Shop my AJE Mimosa Dress Holiday Look: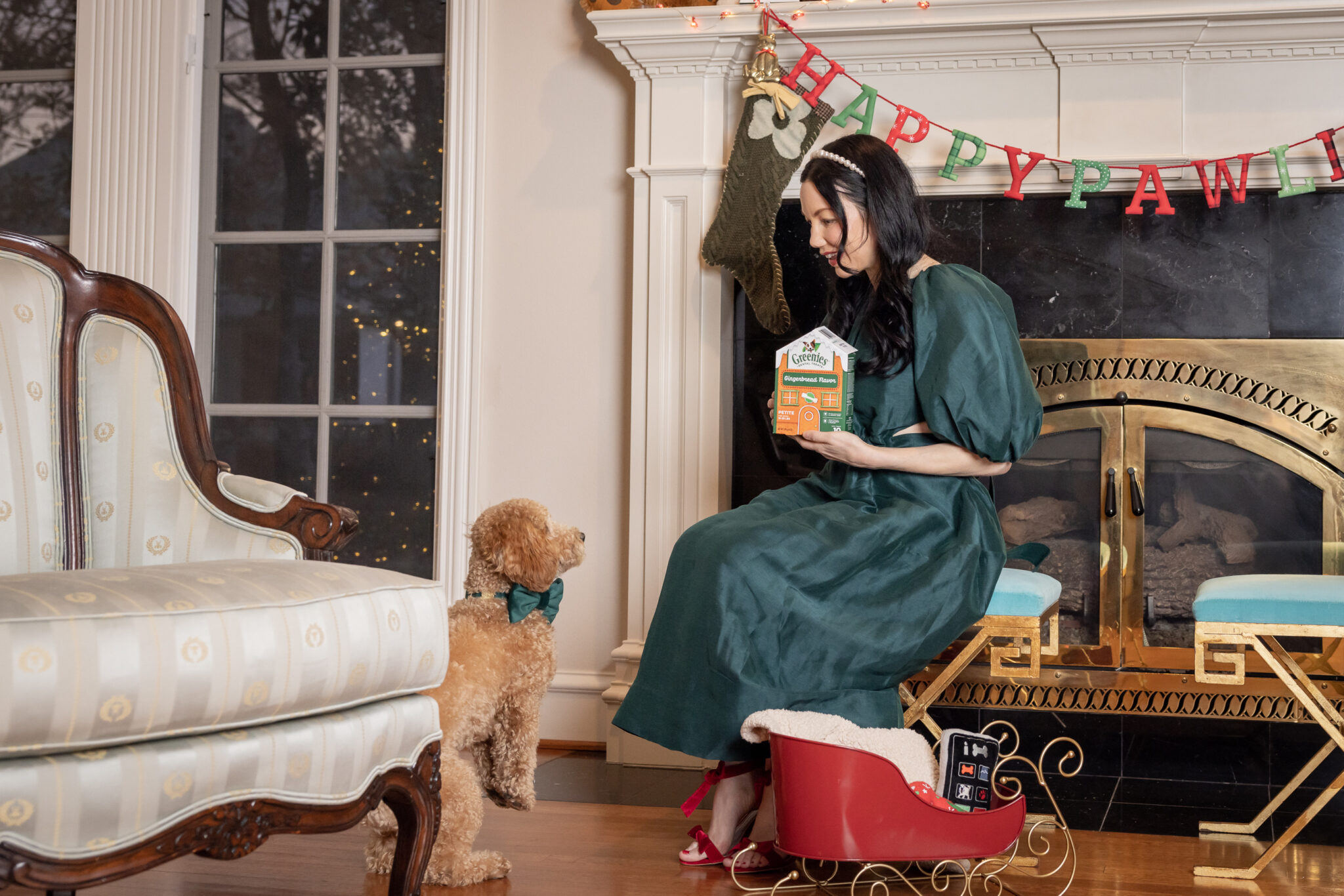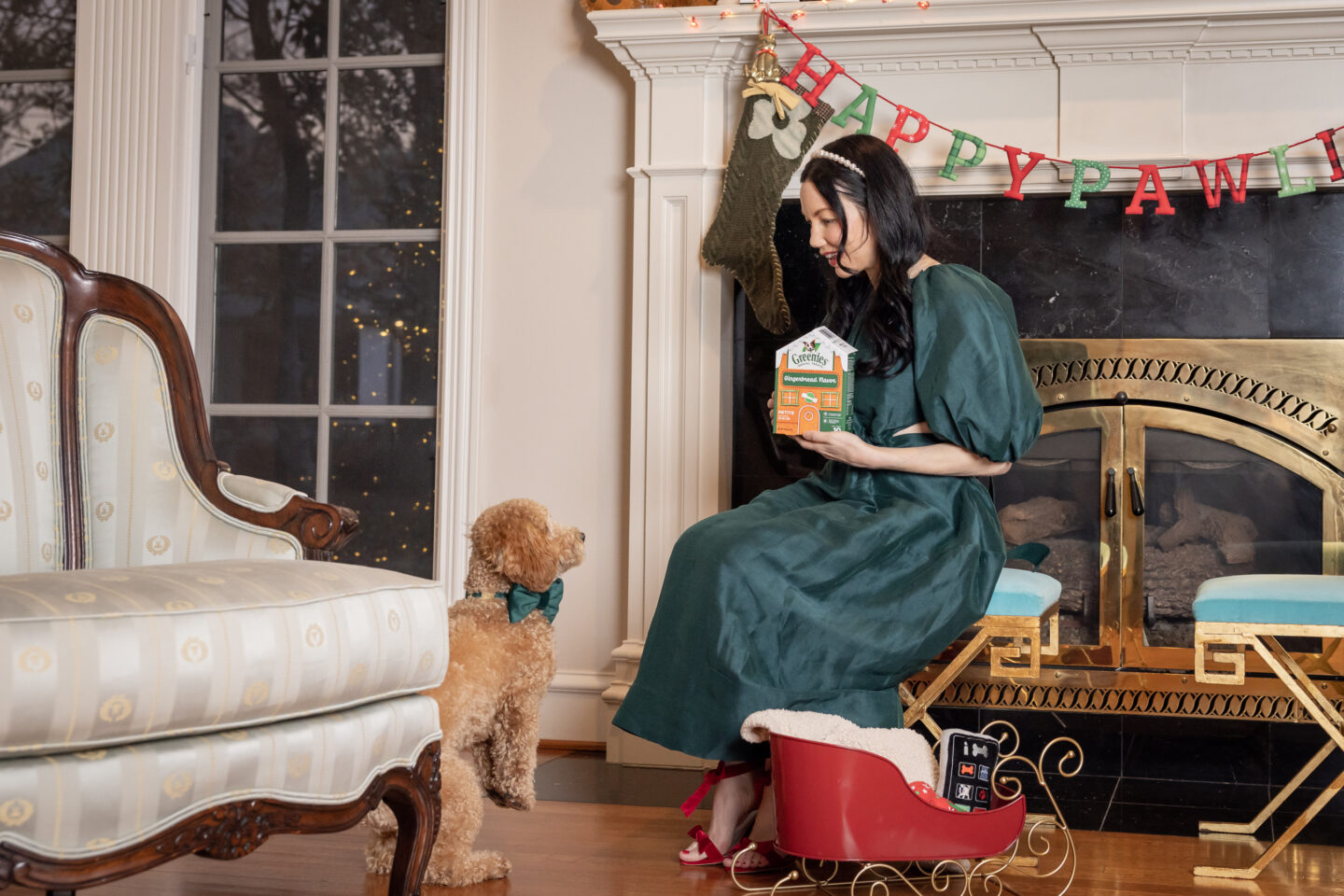 Cupcake is a really independent little Dood lately, so I always try to sneak in a mini training session every time I find a treat he really loves. He has been obsessed with
Greenie's Dental Treats
since he was a puppy and he is especially loving this holiday
Gingerbread version
.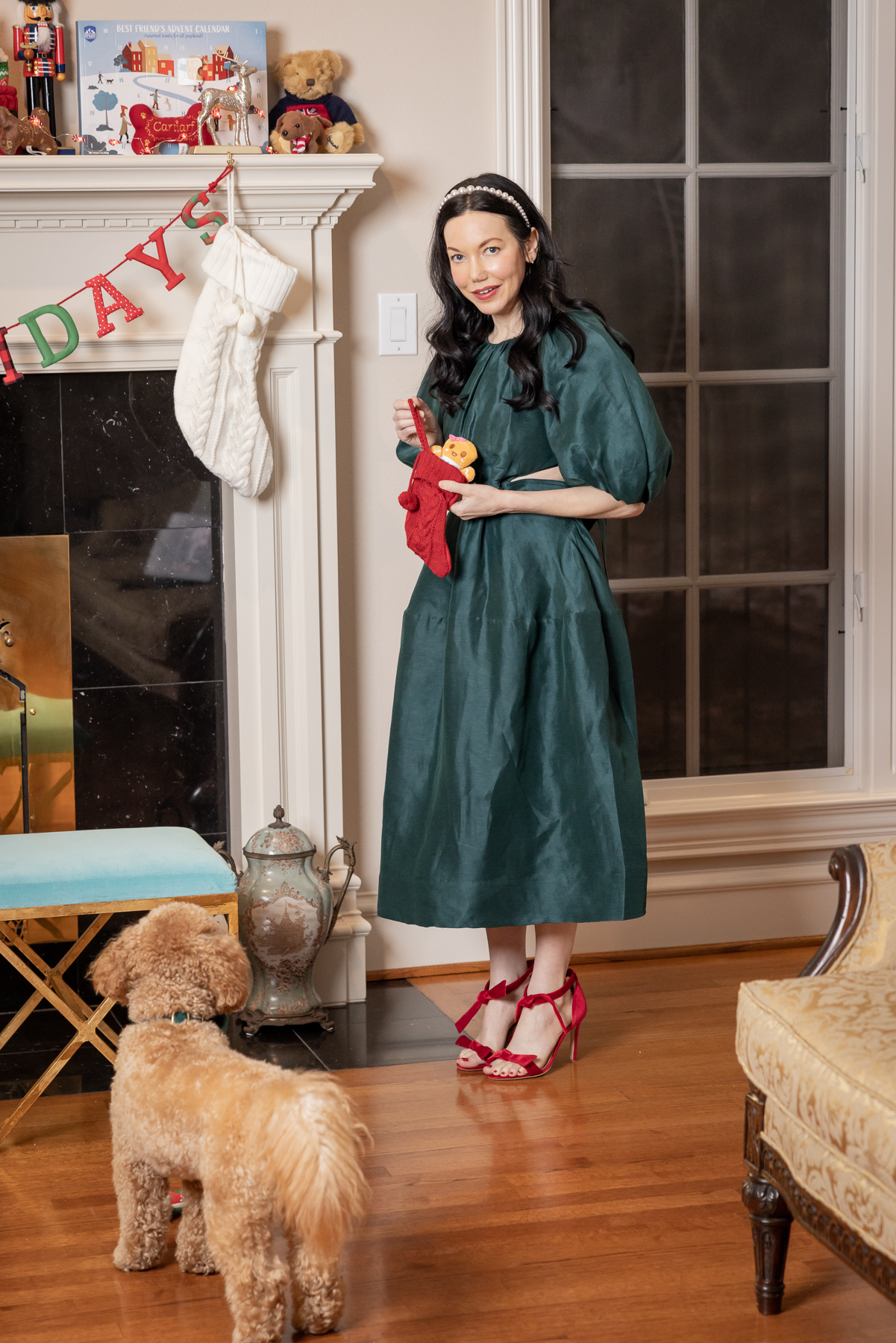 I can't wait to give Charlie Cupcake his first Christmas Stocking tomorrow night… I'm surprising him with a lamb flavored chew he picked out in the store at
his school
. And I can't wait for to see his cute little wagging tail when he wakes up to
this present
on Christmas morning!!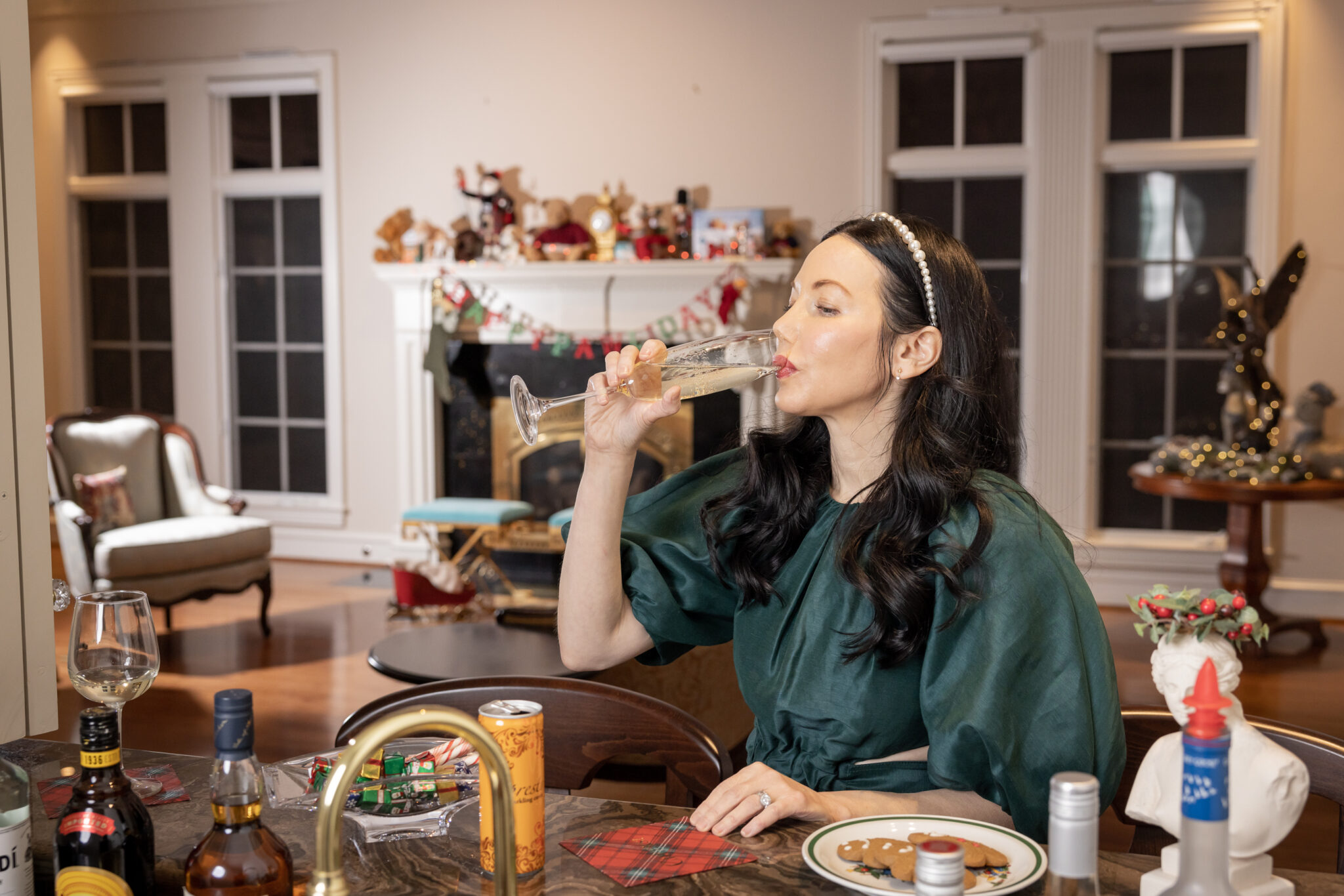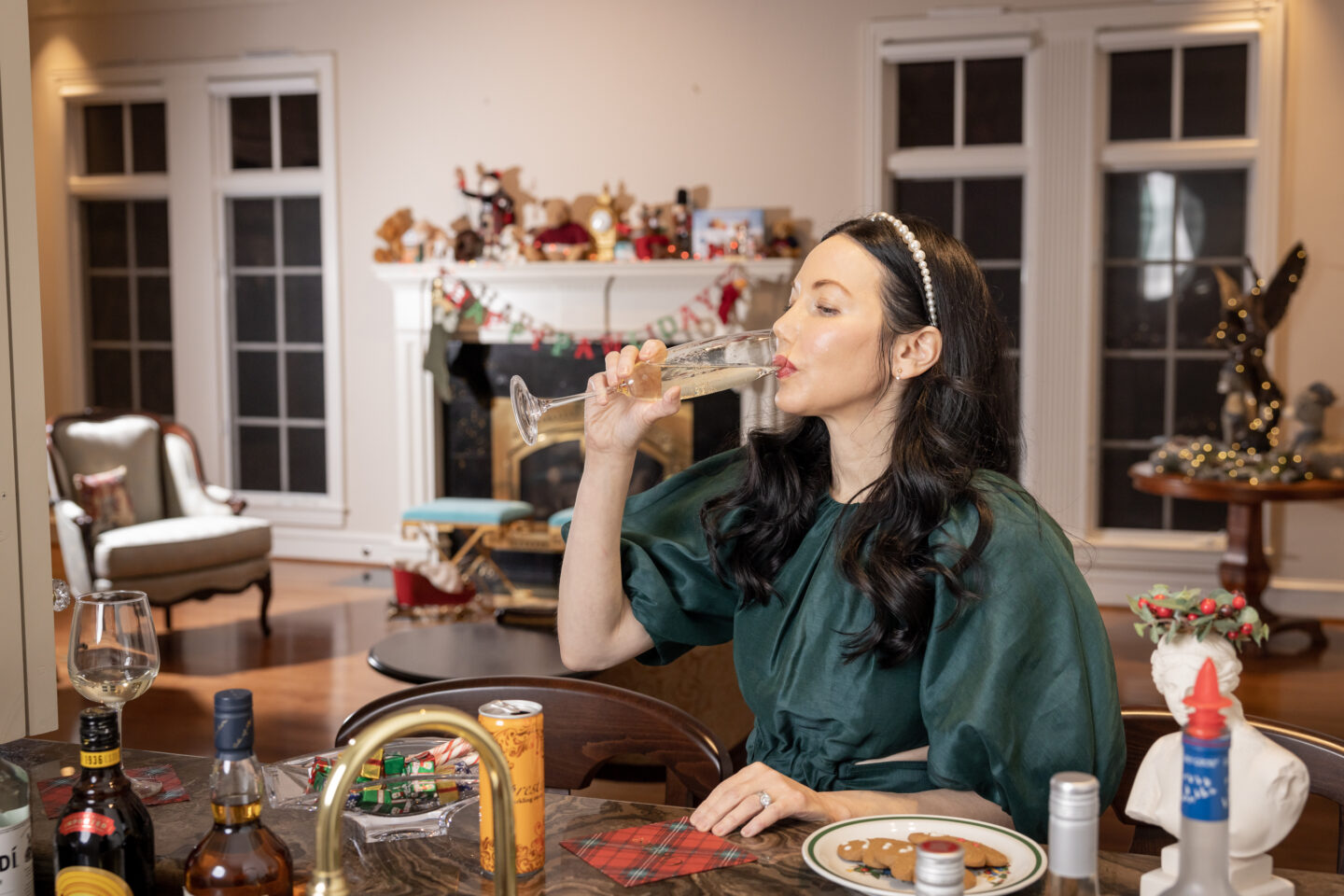 Are you ready for Christmas? Let me know what you think of this AJE mimosa dress in the comments below.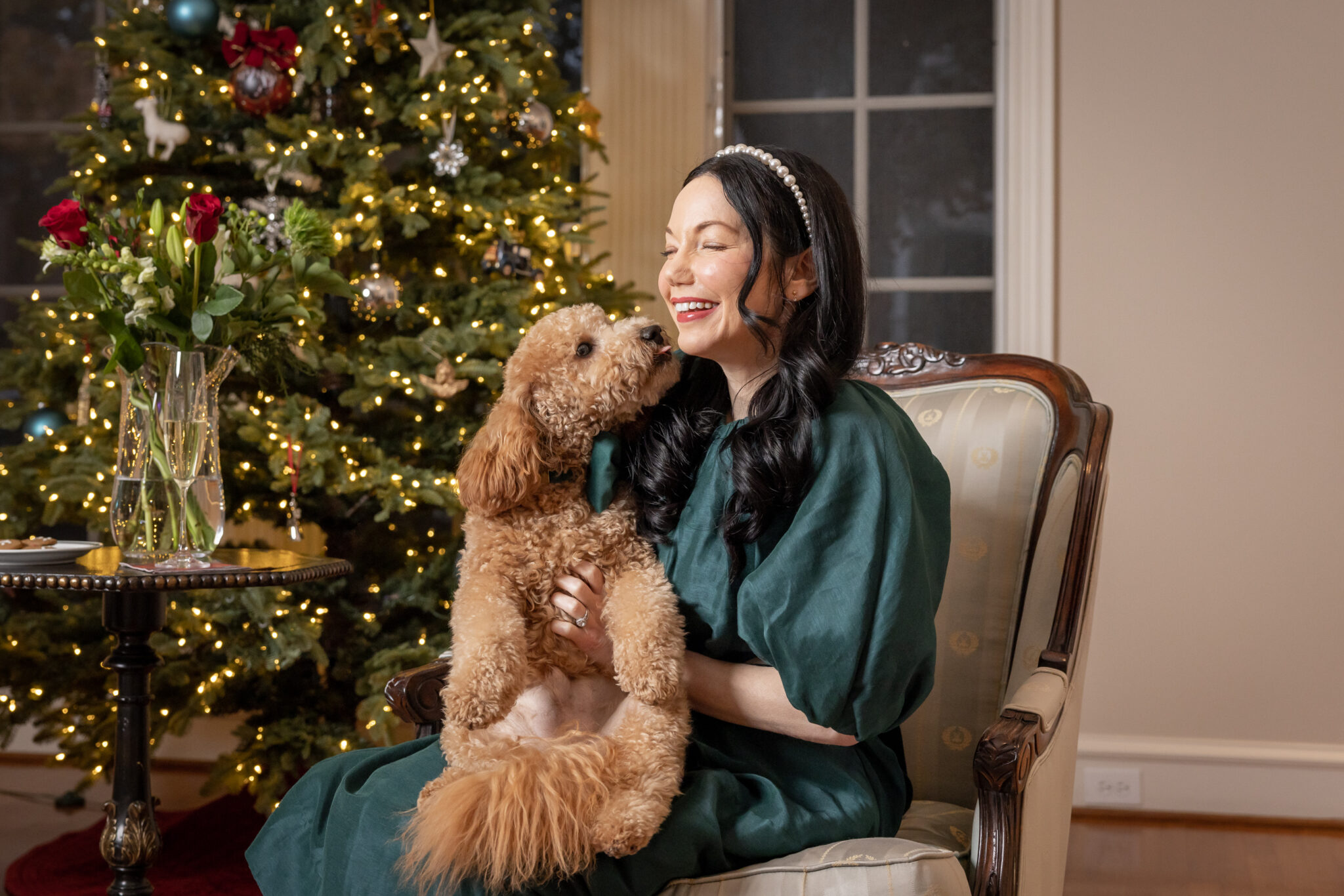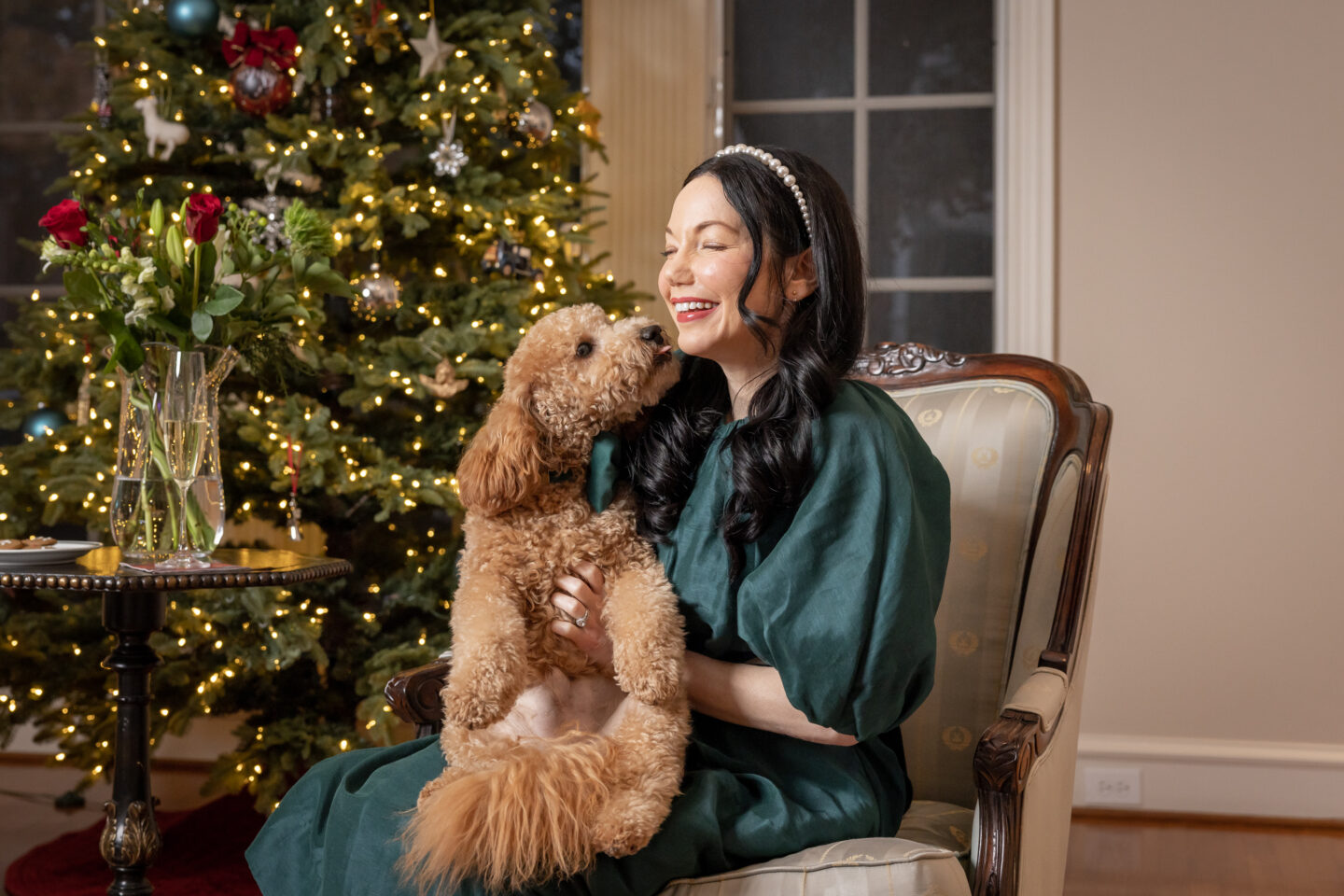 Wishing you a Very Merry Christmas full of love, treats and puppy kisses!
Thank you so much for stopping by!
xoxo,
Lisa
Let's be social!