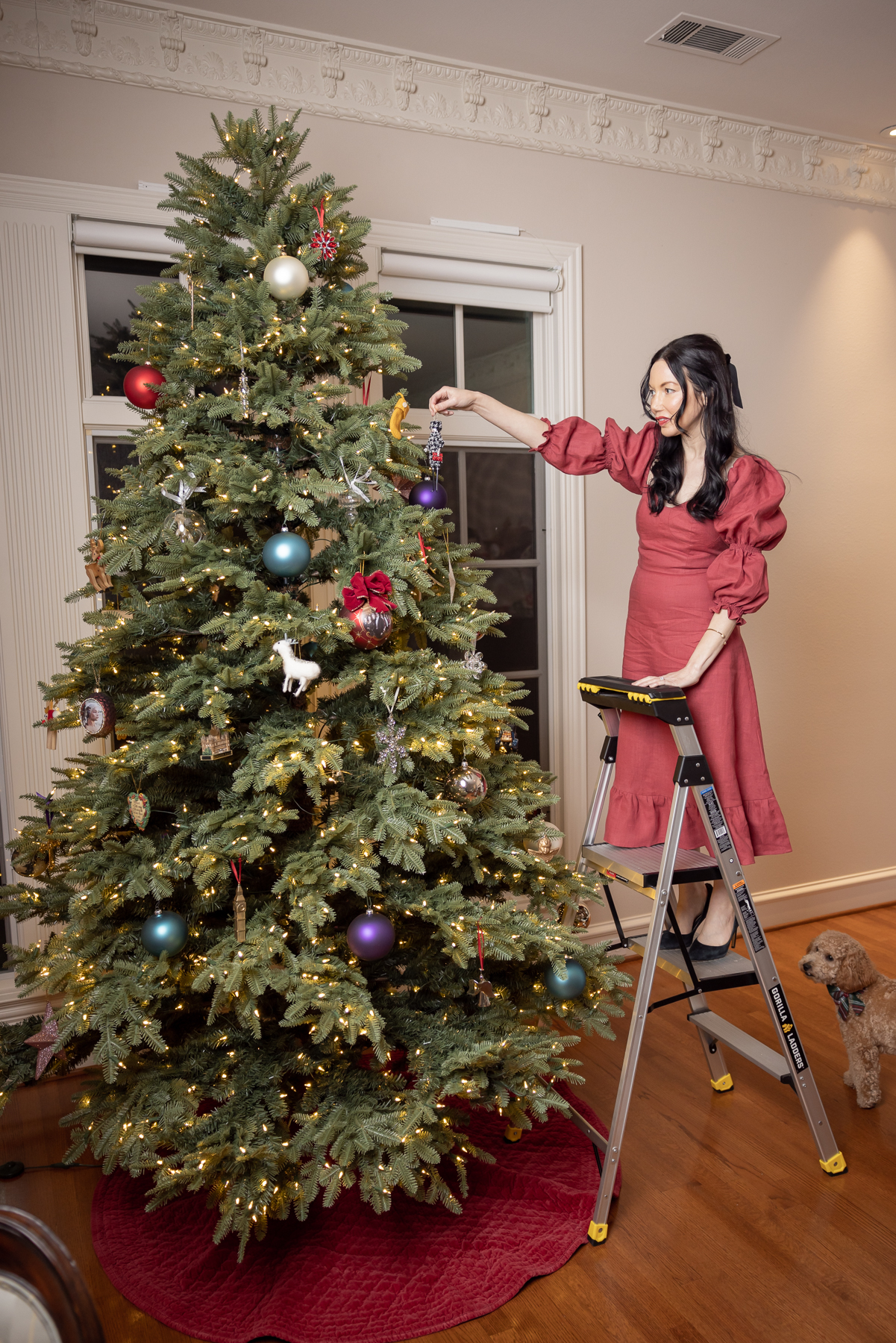 Happy Holidays Y'all! I'm so excited to share our 2021 Christmas Home Decor and Happy Pawlidays Mantel design.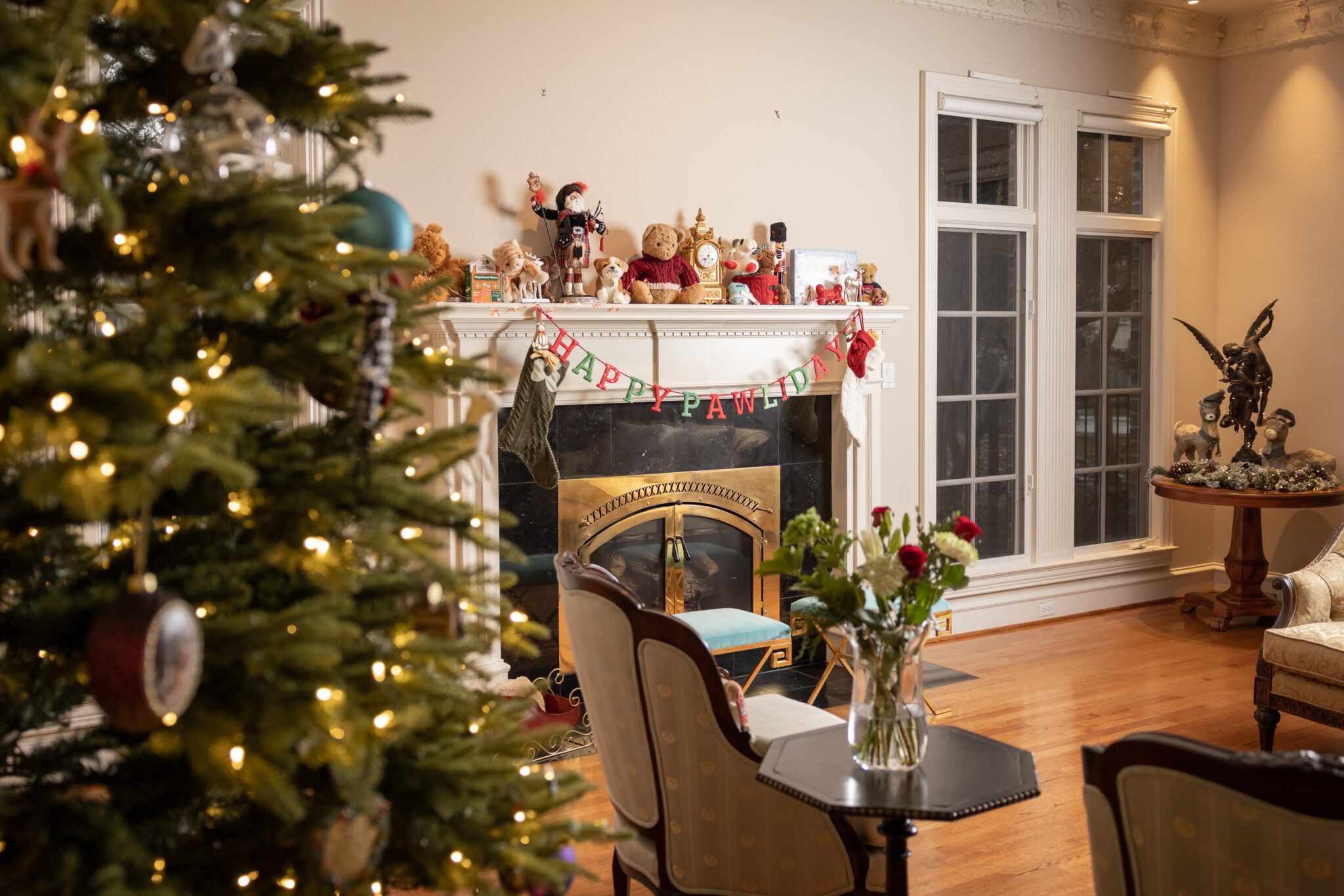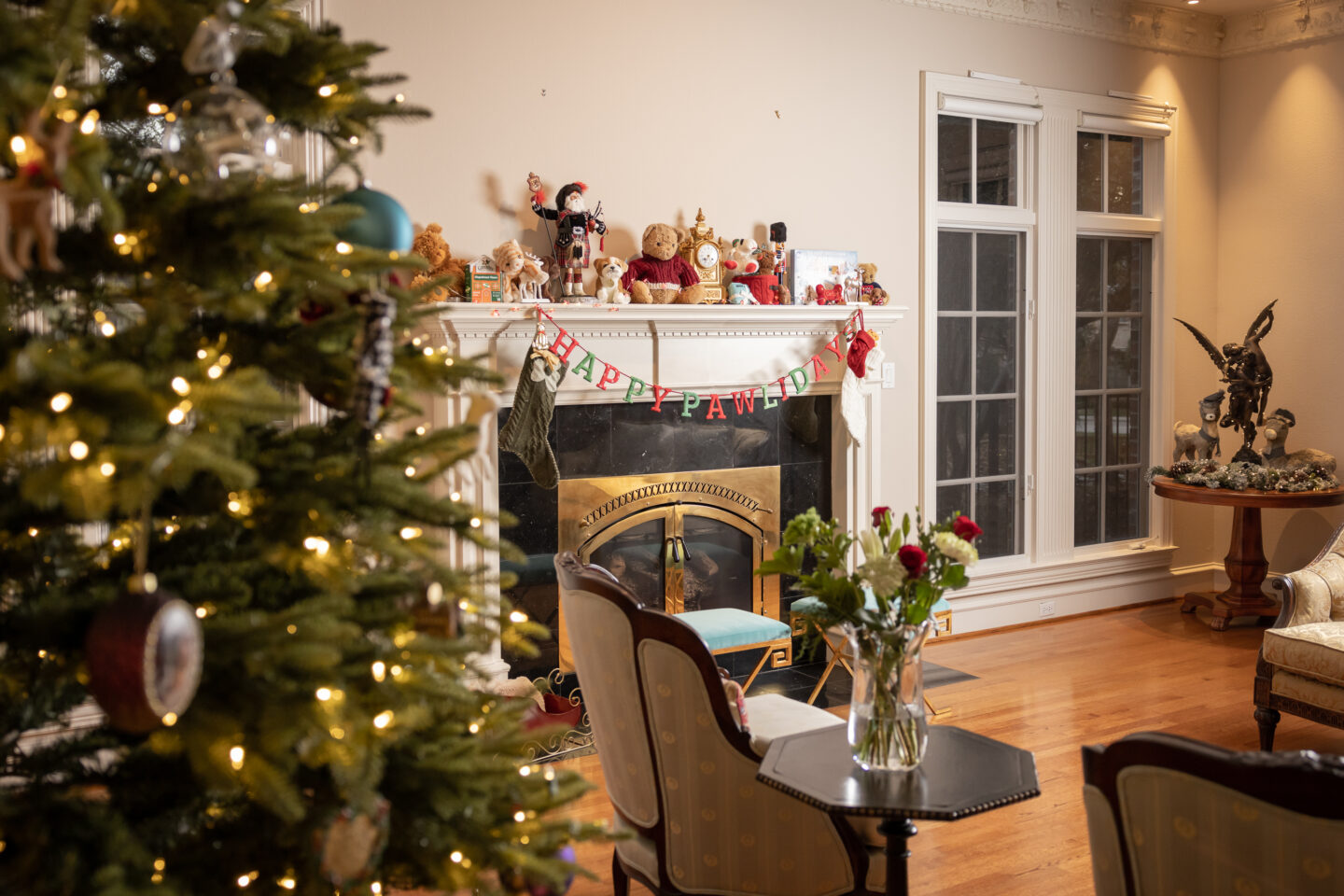 Full disclosure… I started off this year's Christmas home decor with no inspiration or theme whatsoever. For the last few months, I've been knee deep in
working on renderings for our upcoming home remodel
which we will be starting in March of 2022. As I consider indecisiveness to be on the top of my list of worst qualities, the amount of design decisions I've had to make over the past few months have been beyond overwhelming! And on top of that, I spent a good portion of our Black Friday weekend trying to find the best deals on some of our lighting fixtures, chandeliers and furniture. Combine that with
moving to a new city
for the first time in my life and
raising my (first) furry child
, needless to say my decision making abilities were on serious overload.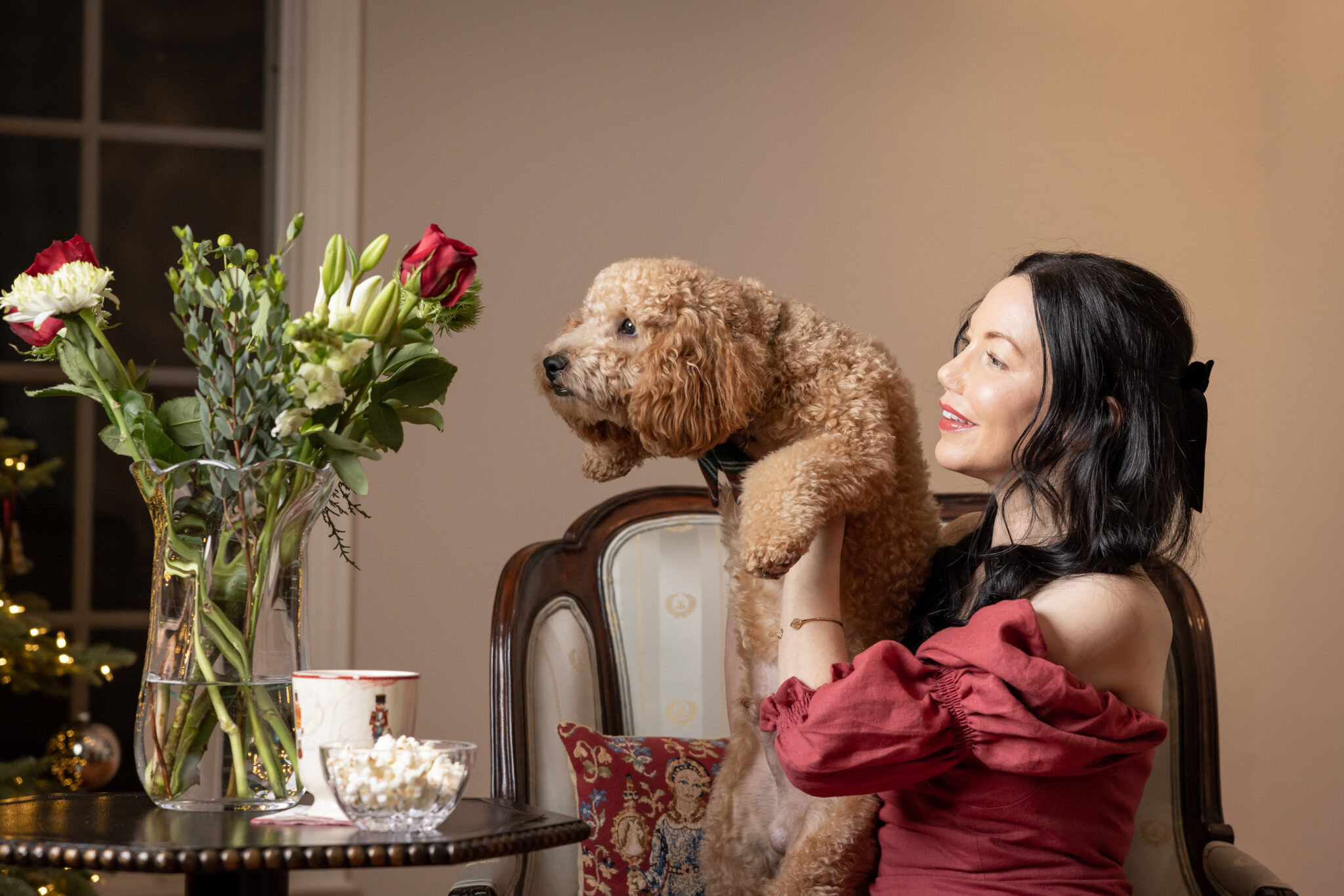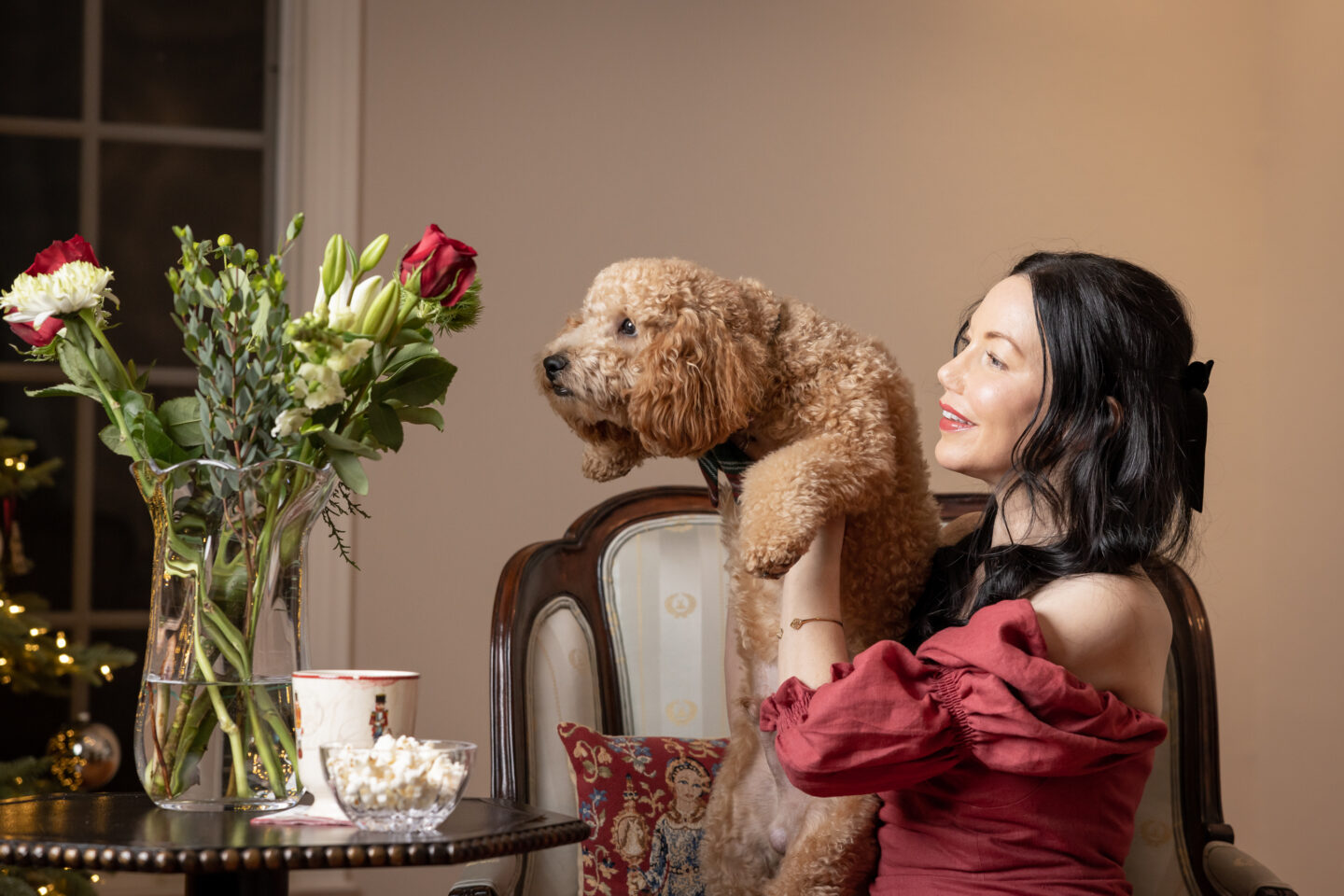 But this little Dood has a way of making the holidays extra special. For starters, he's definitely taught me to live in the moment and to always stop and smell the roses.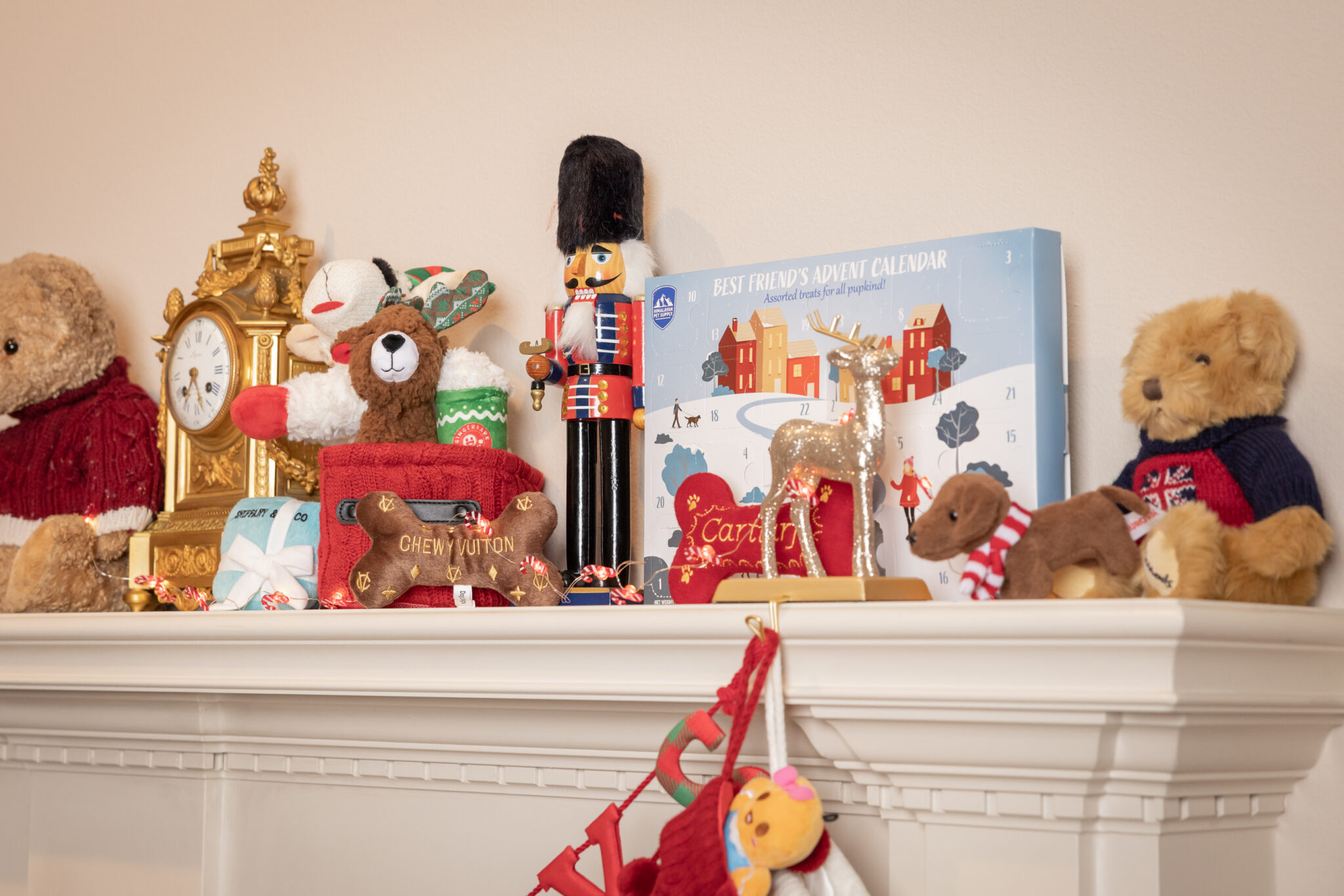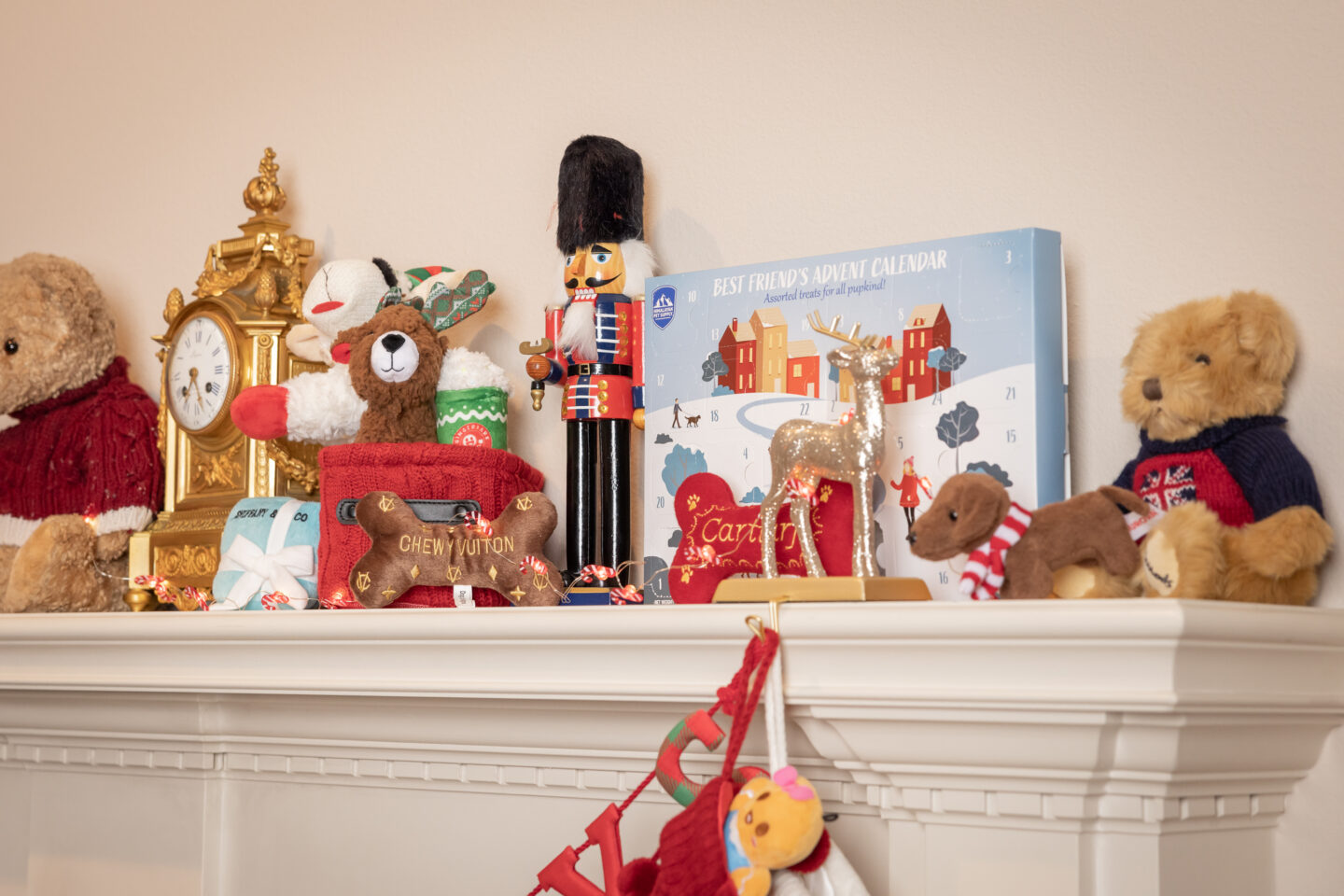 This Happy Pawlidays mantel came about by happy accident while I was shopping for Mr. Cupcake's Christmas presents.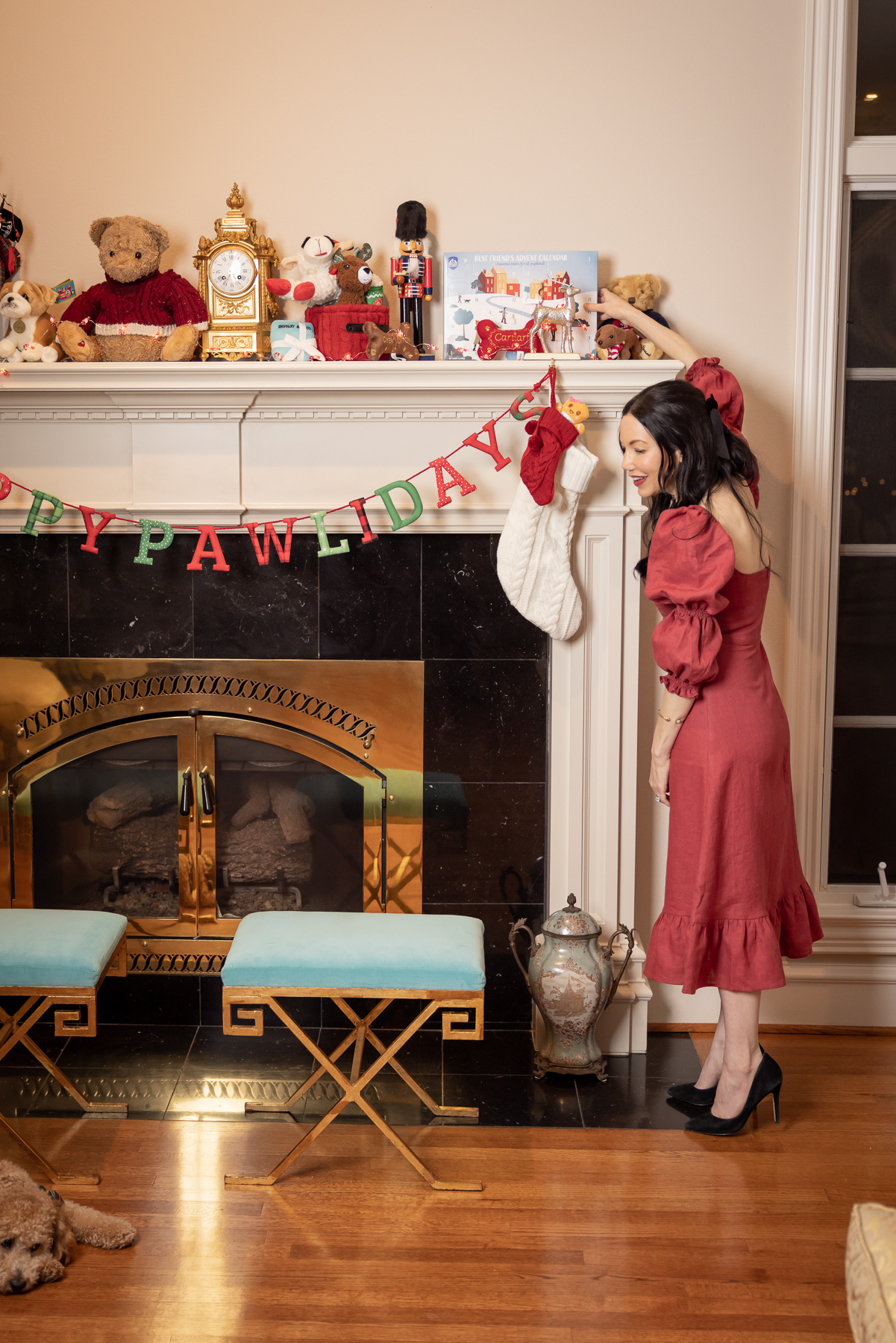 I was looking for a last minute replacement for our
Merry Christmas garland
that broke a few years back and I somehow stumbled upon the last
Happy Pawlidays garland
left on the shelf in Target. Sometimes things are just meant to be. 🙂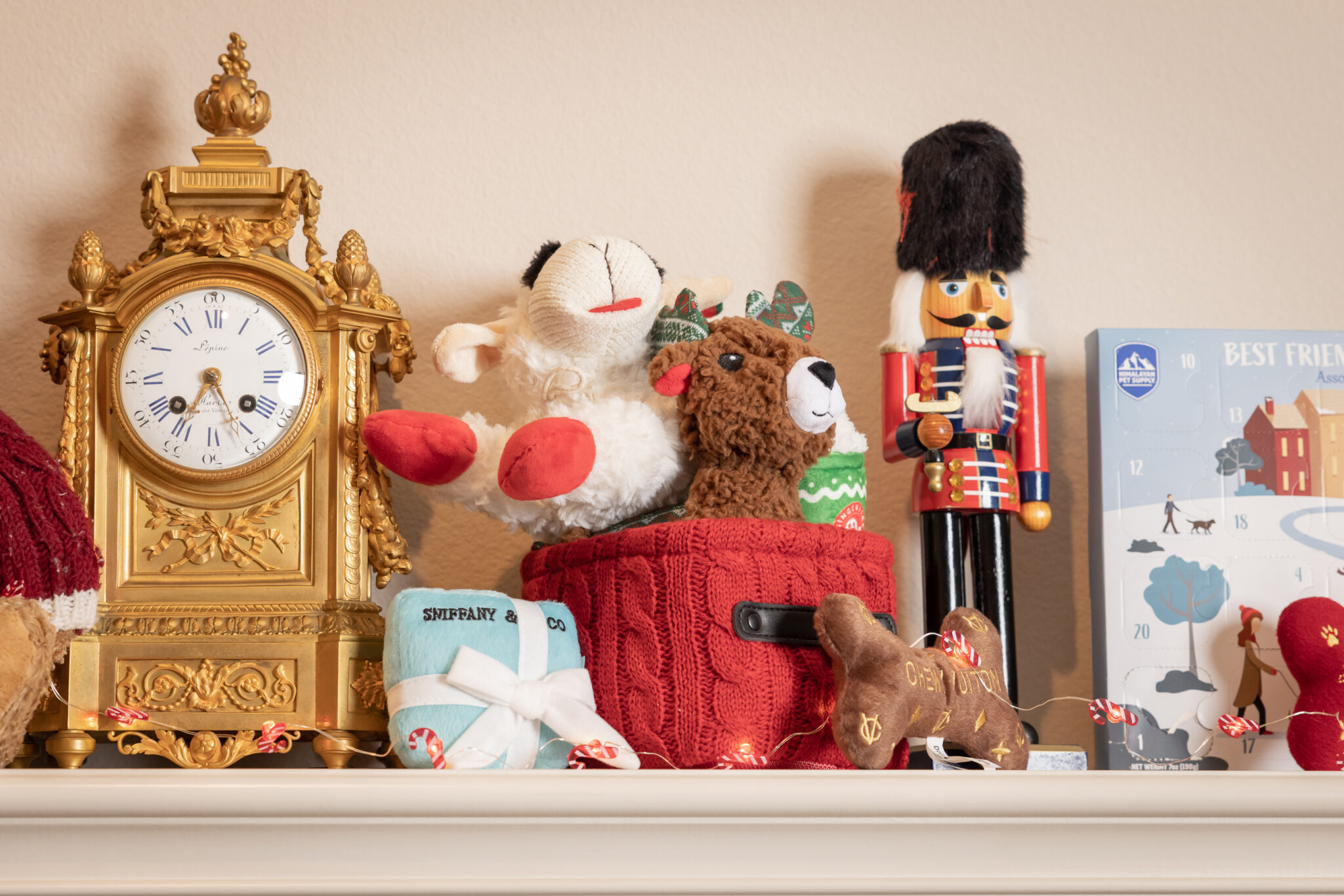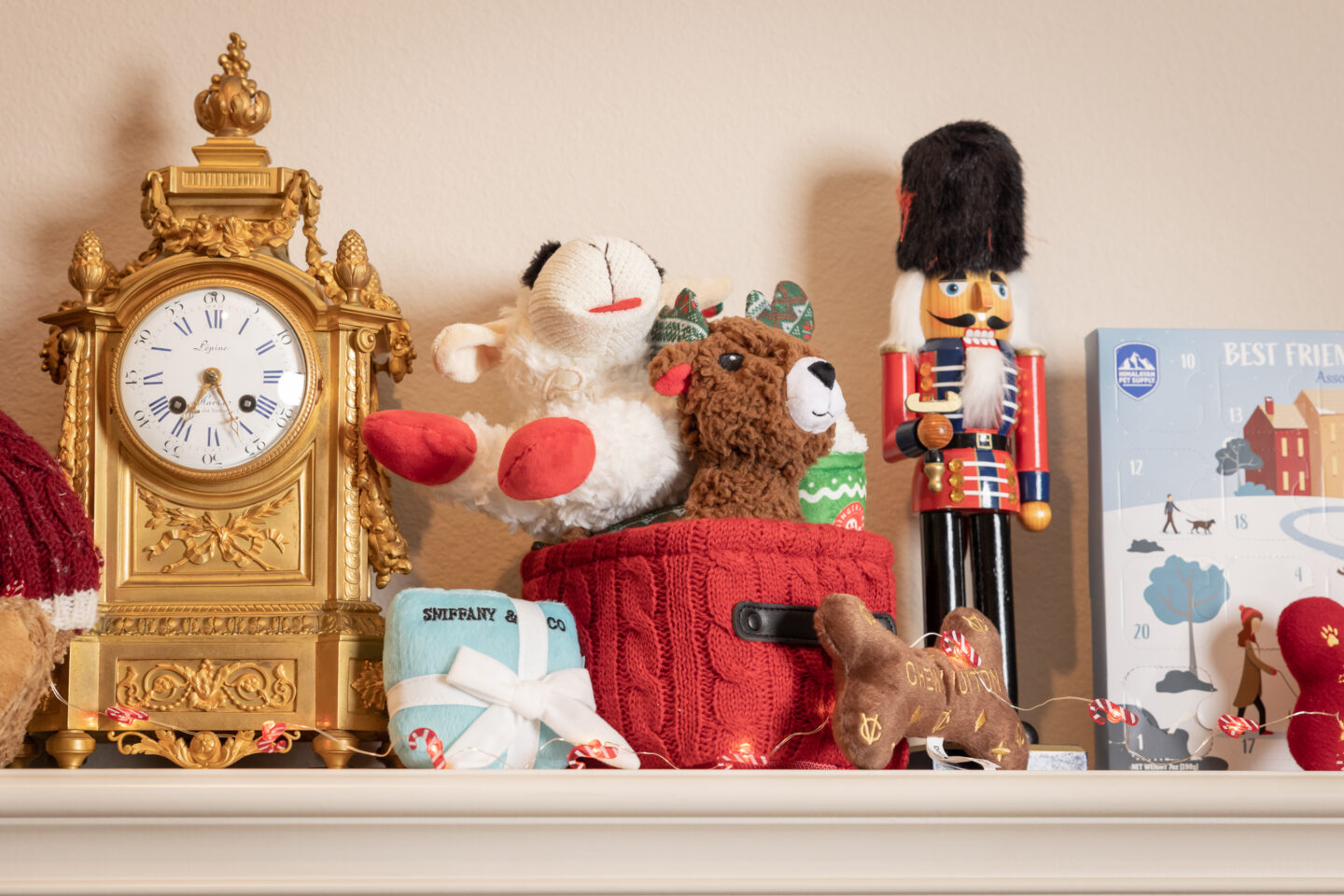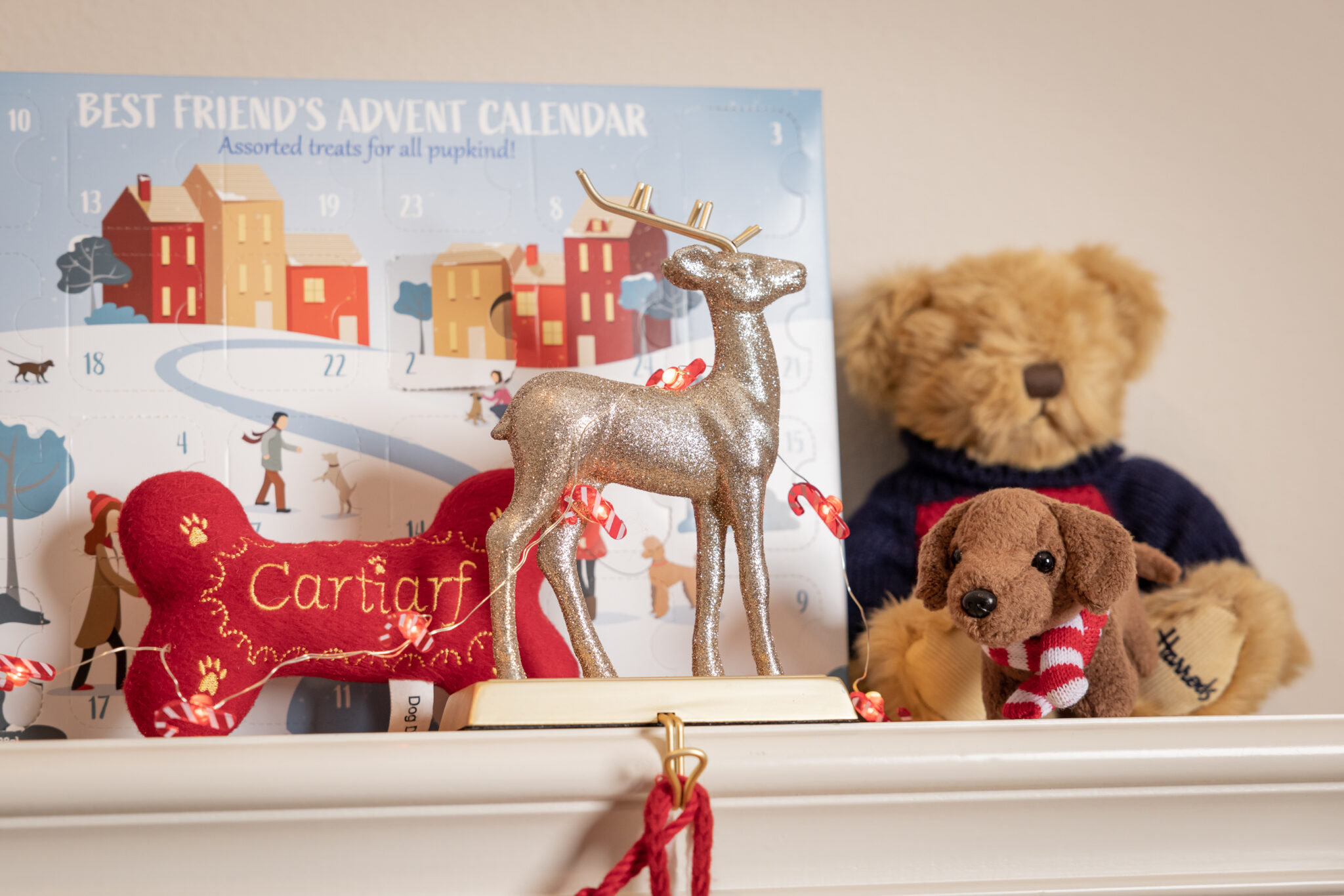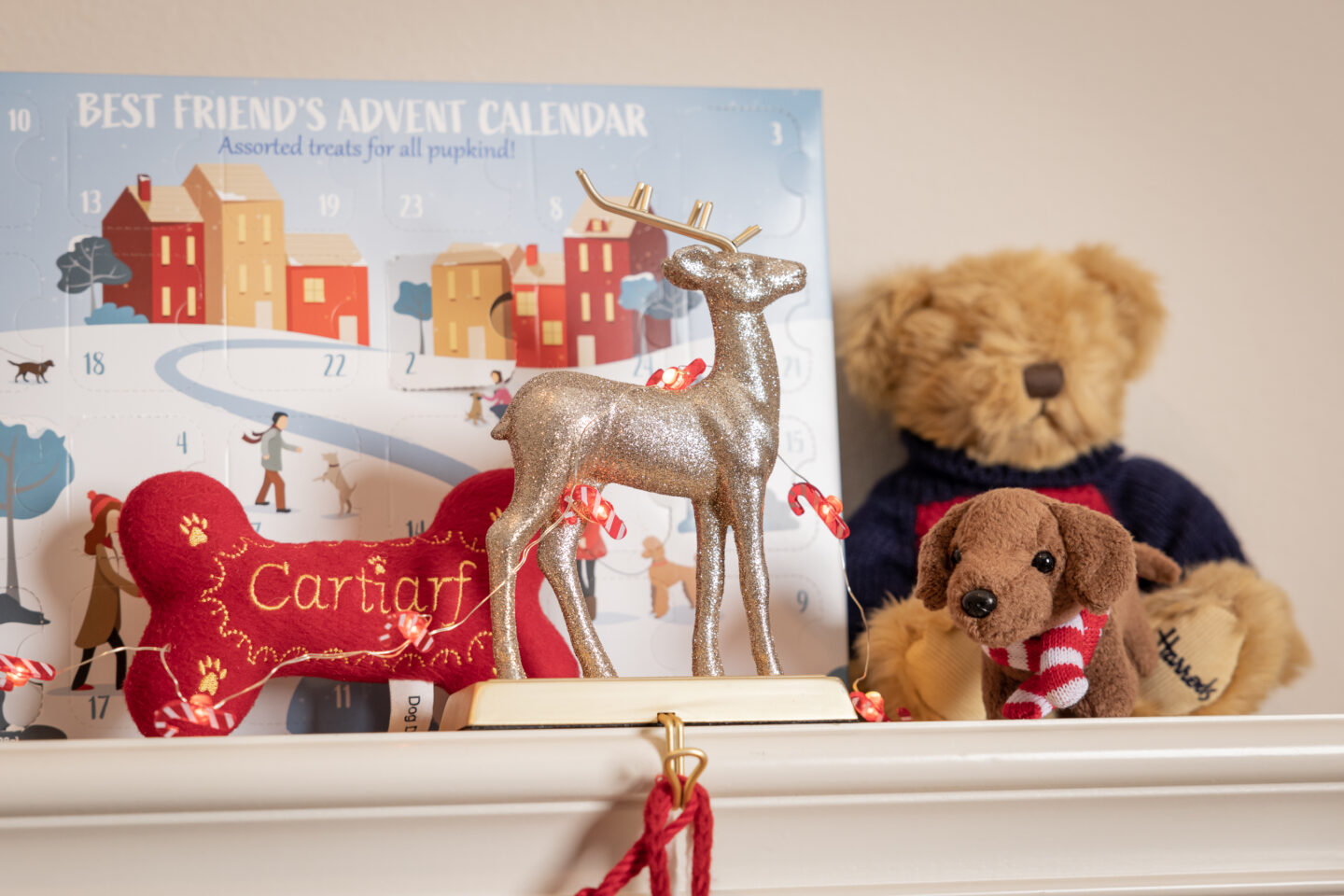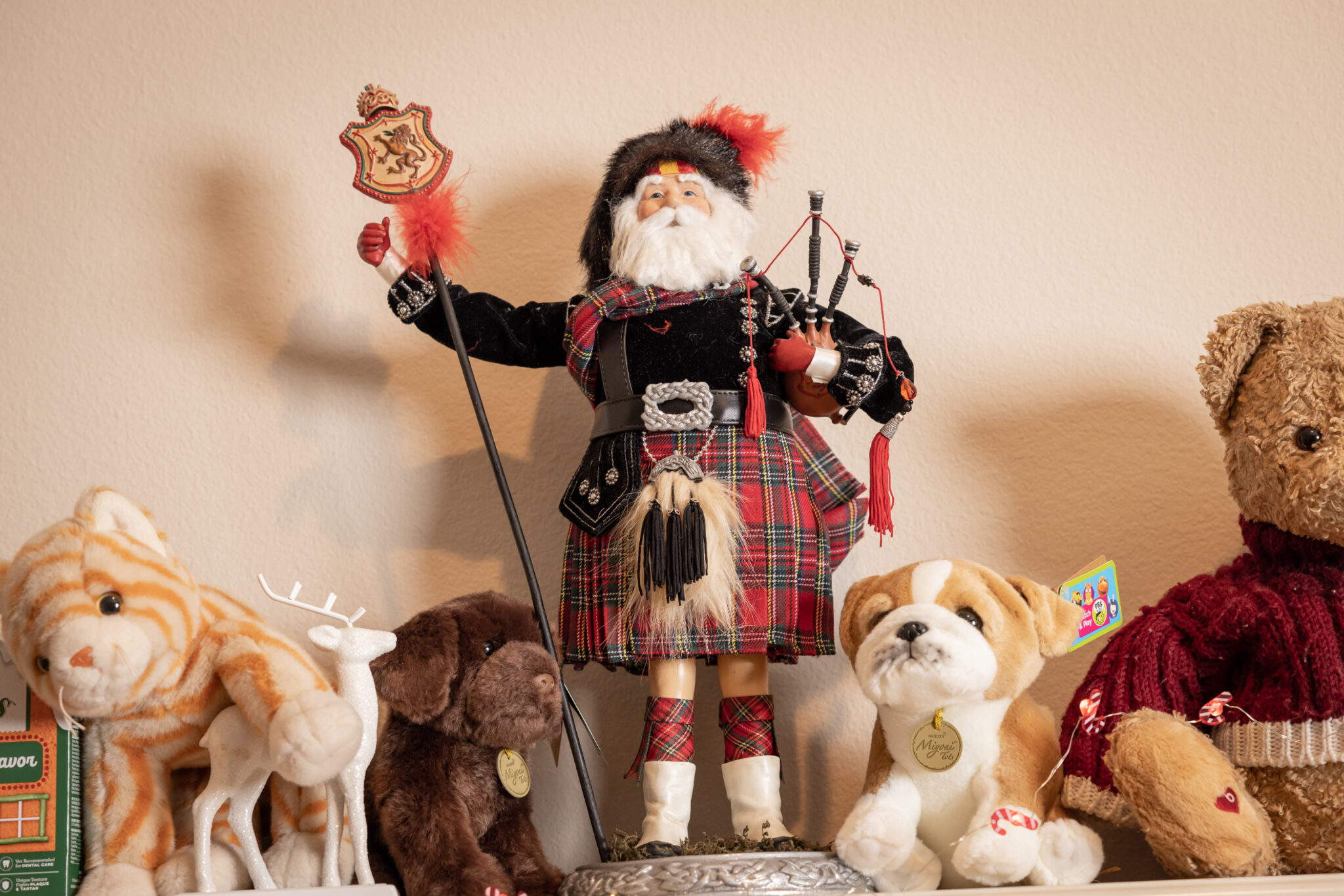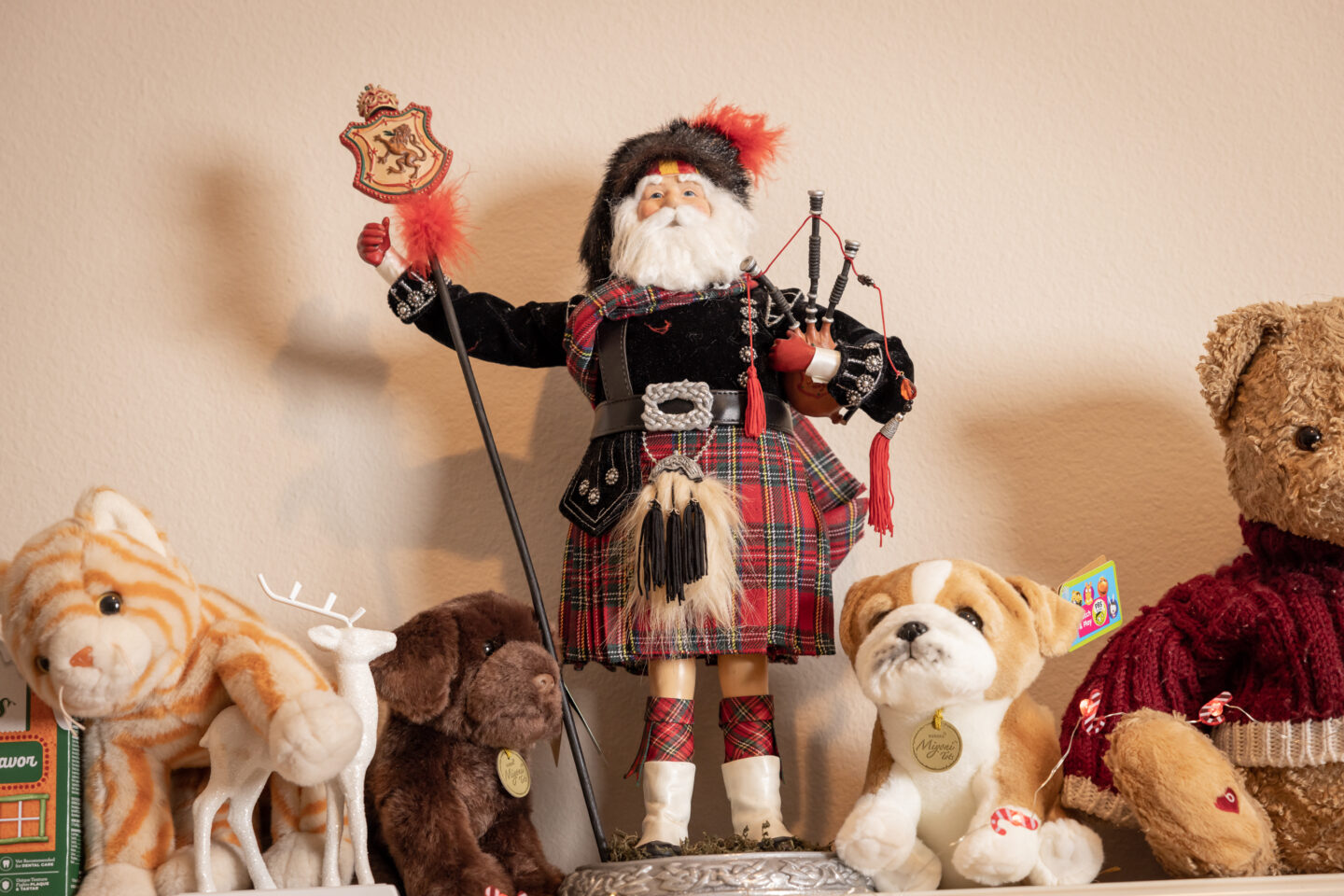 These cute little stuffed pups were a recent purchase from Whole Foods… I'm just planning to foster them, until I find them fur-ever homes through
Toys for Tots
.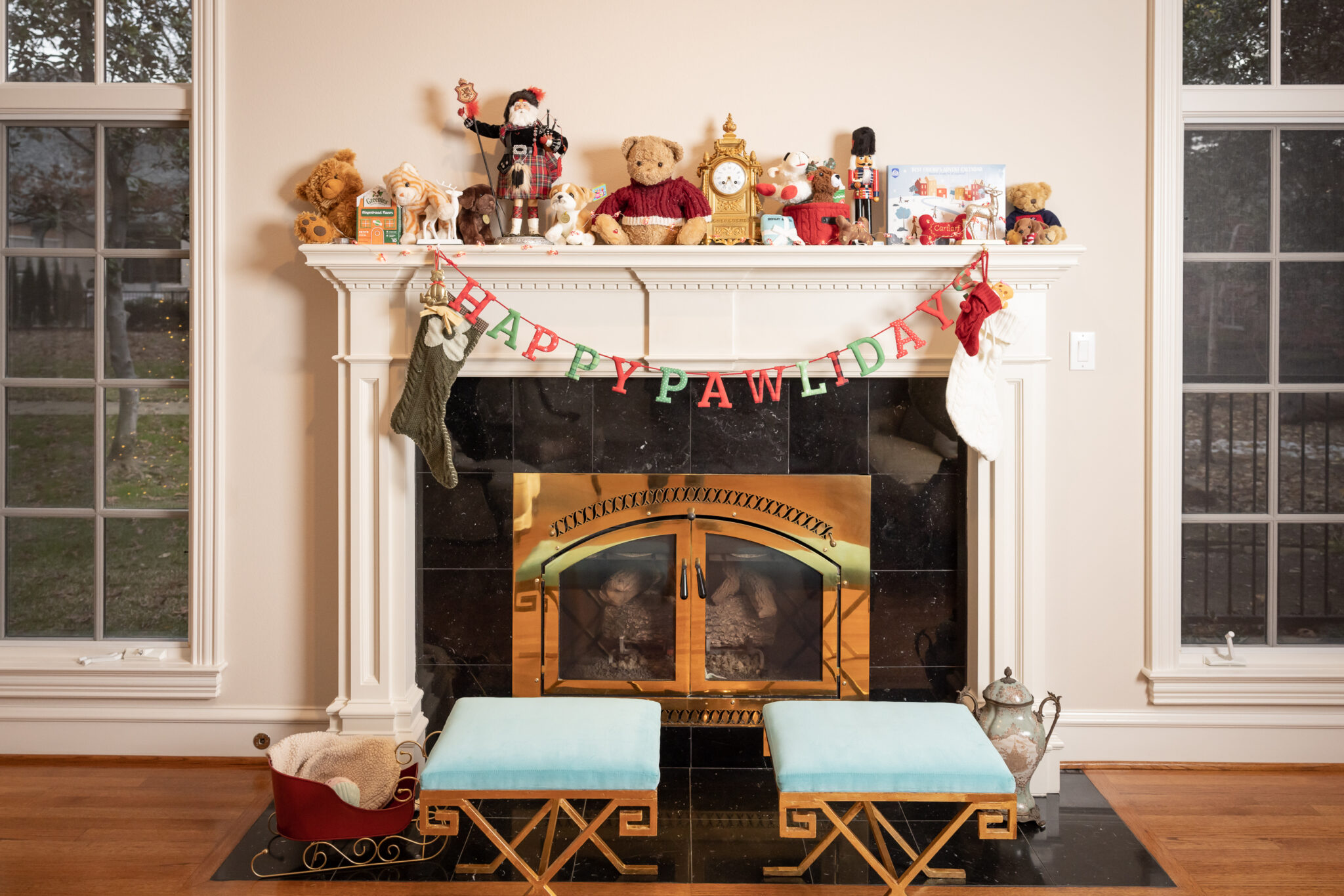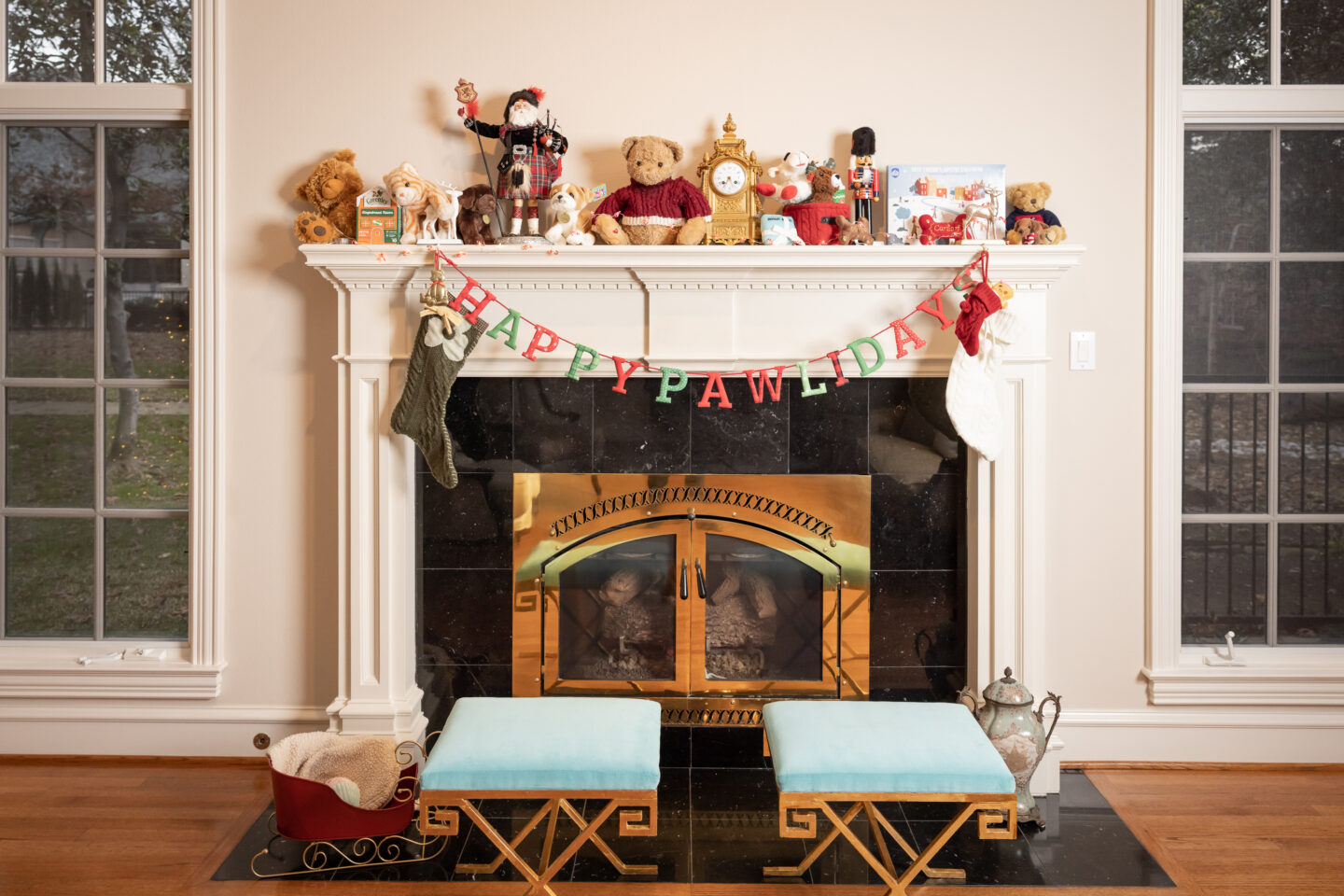 Shop my "Happy Pawlidays" Mantel: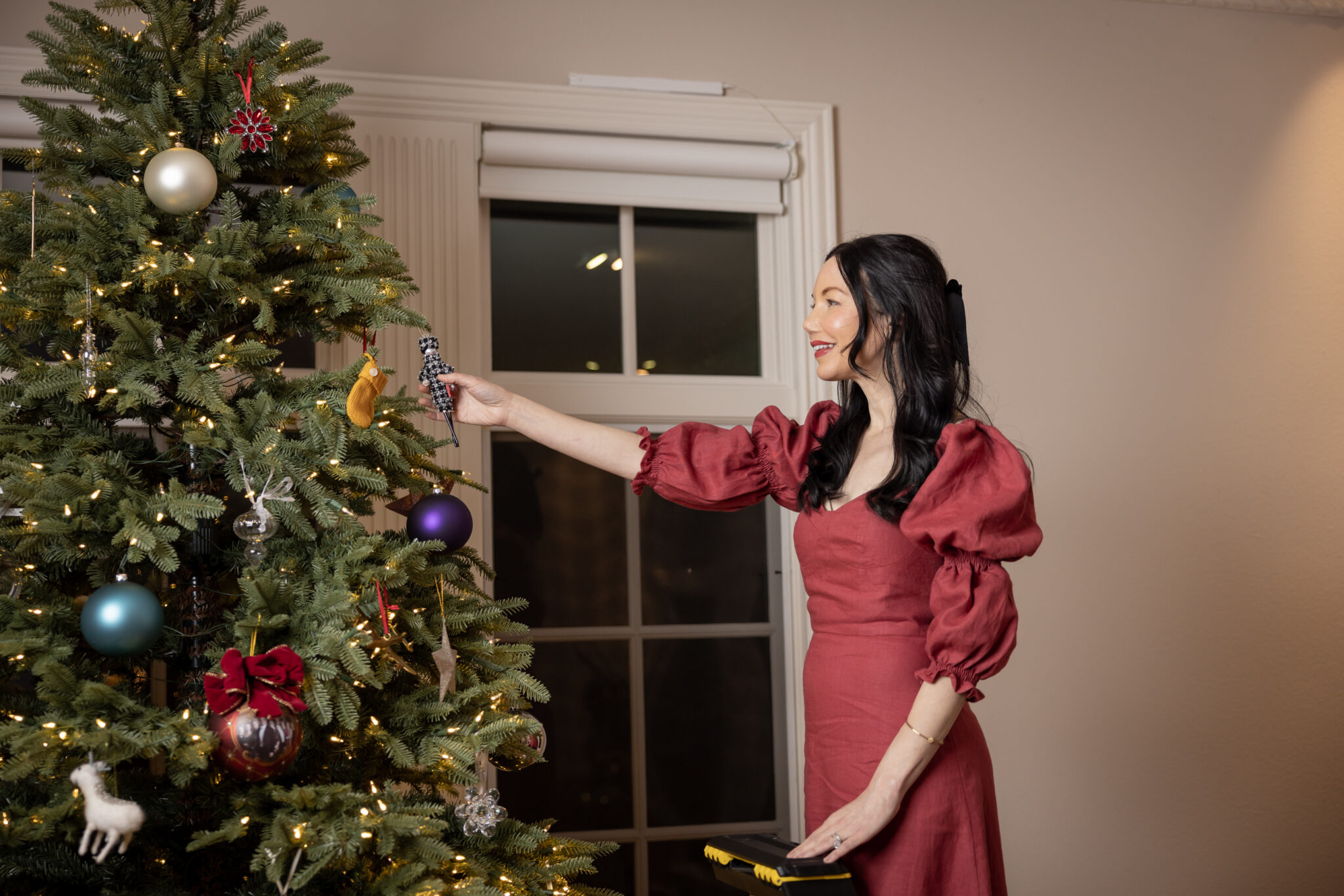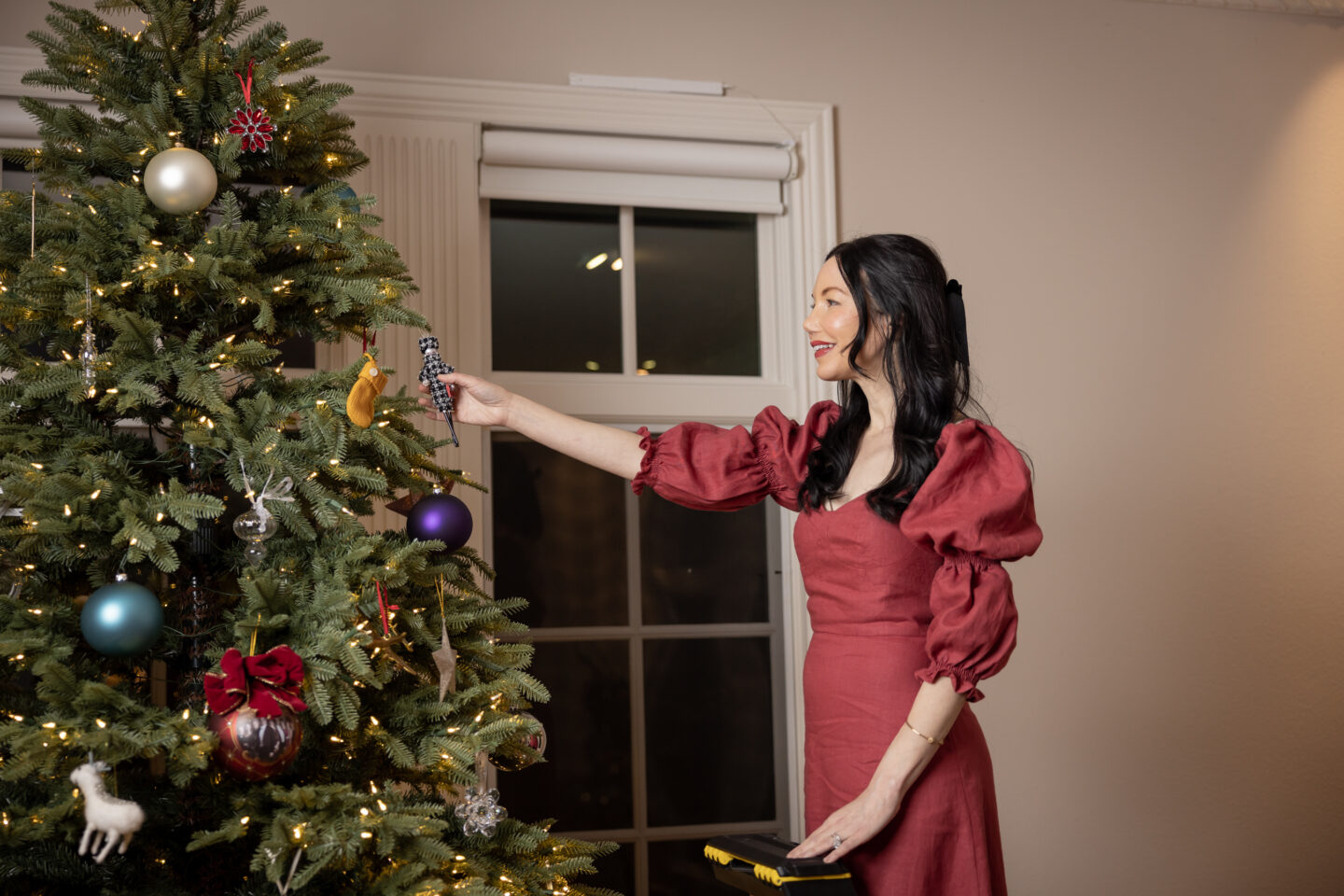 After not having a tree last year, I was so excited to add a couple of brand new ornaments to our new
Balsam Hill Tree
!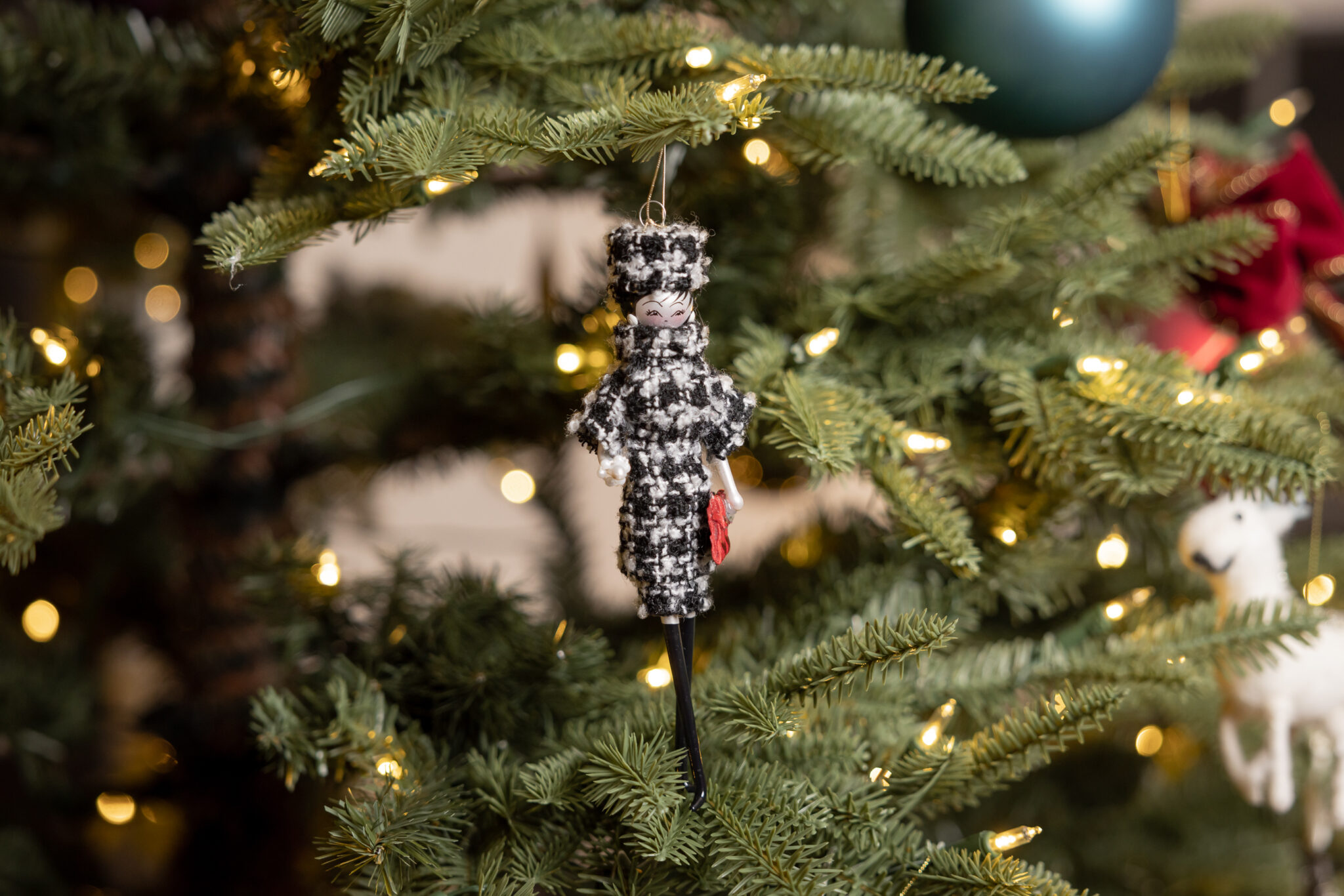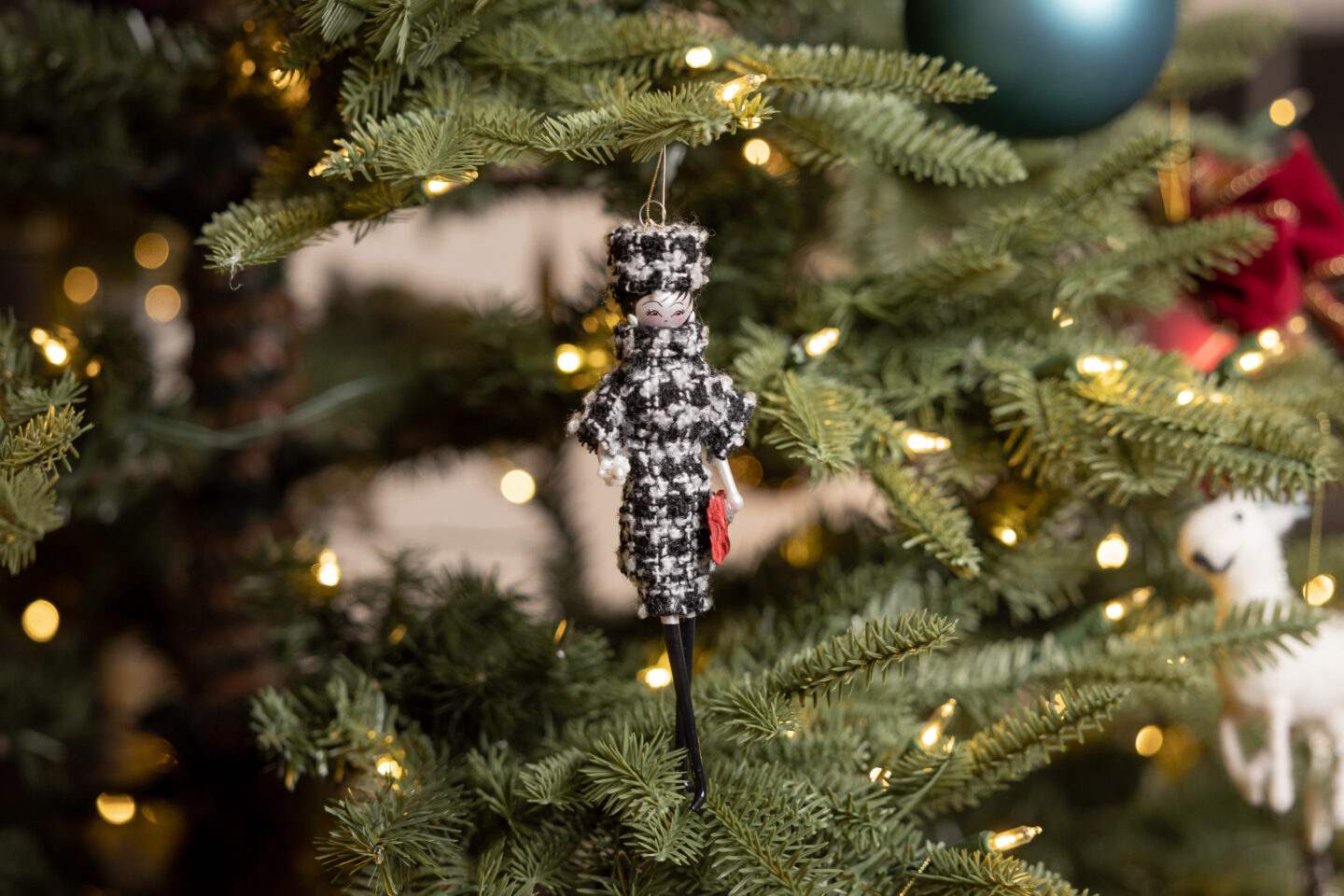 This
fashionable lady
was a gift from my Sister-in-law last year a couple of years ago, after I posted
this gift guide
. I eventually want to collect the entire set (hint, hint)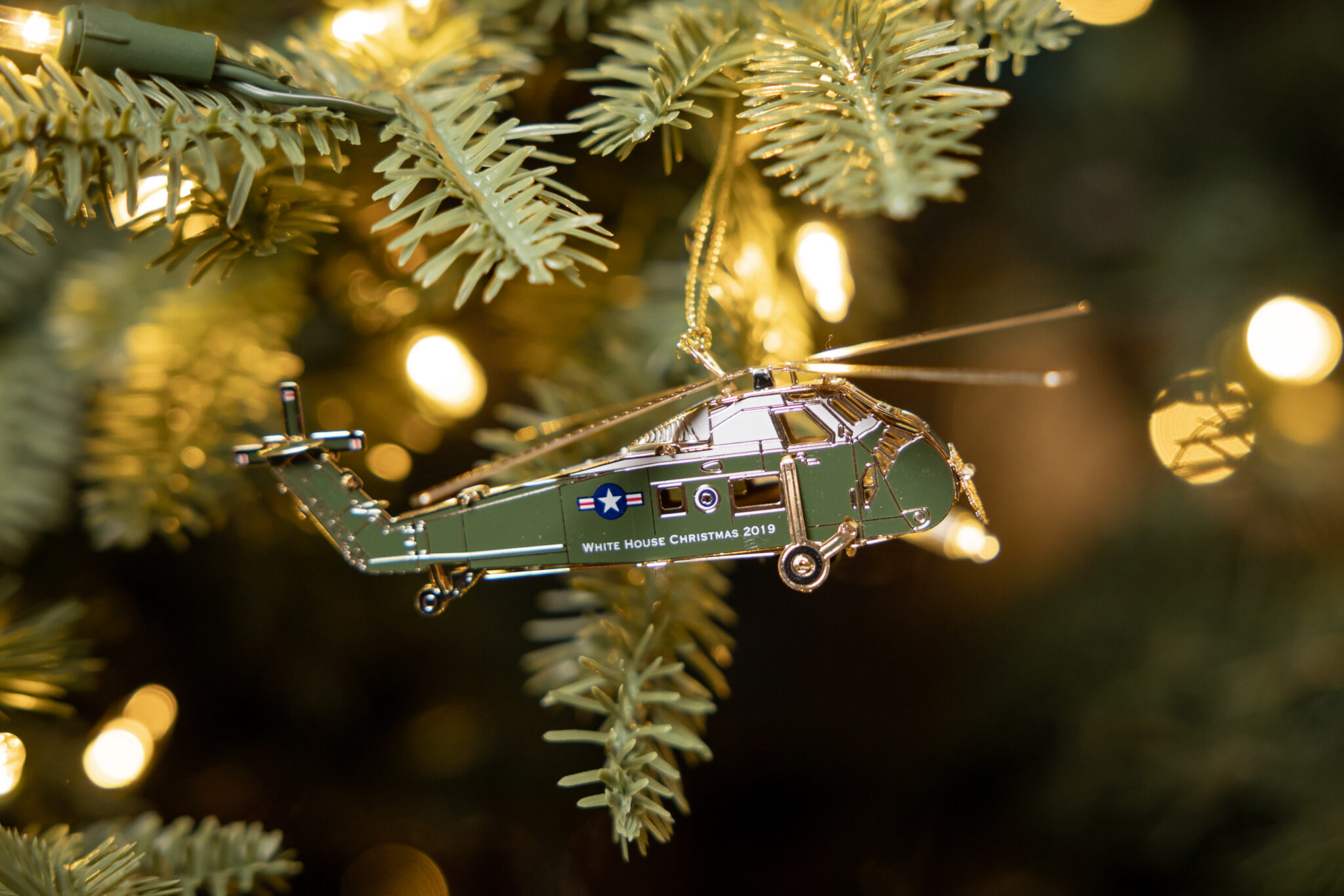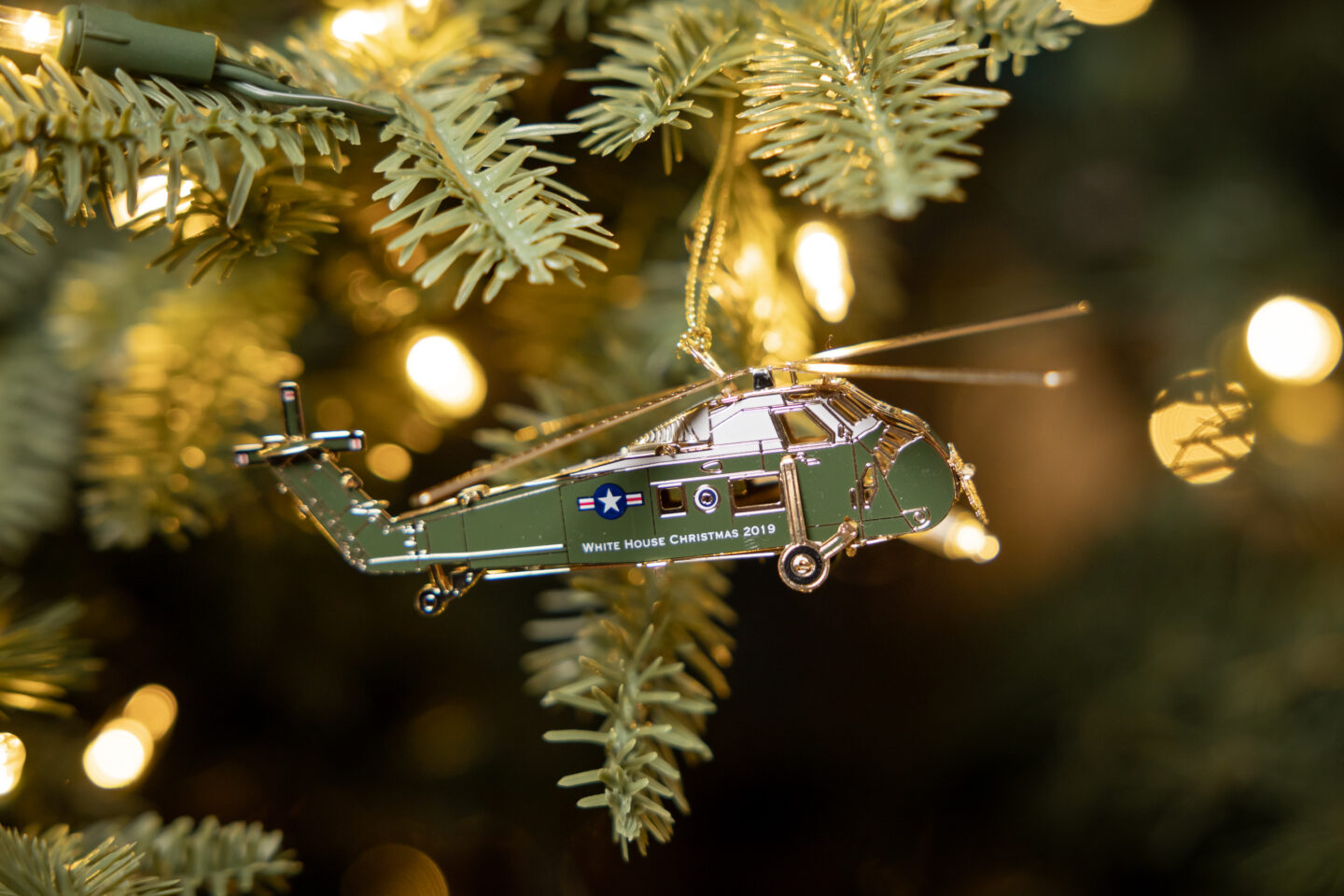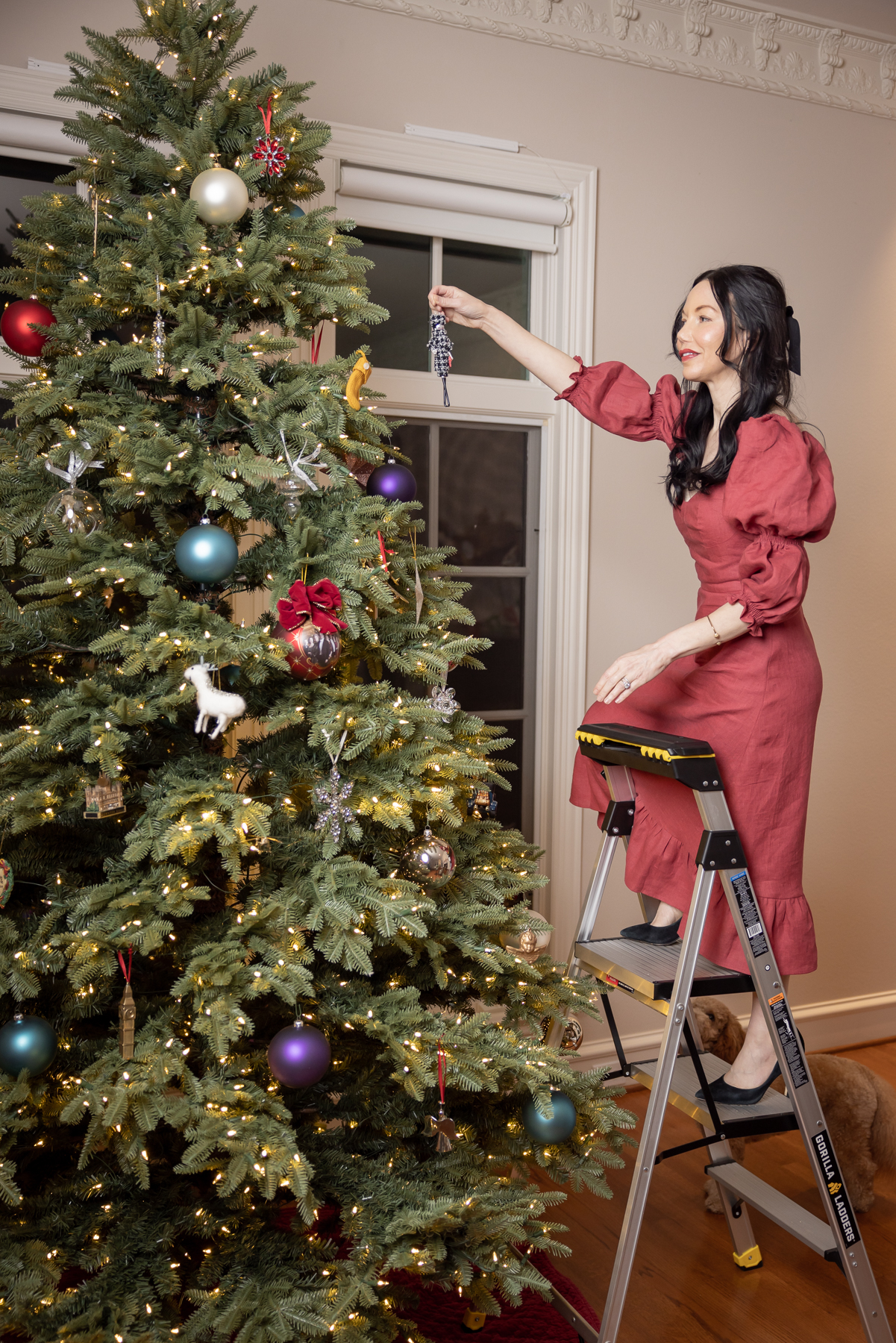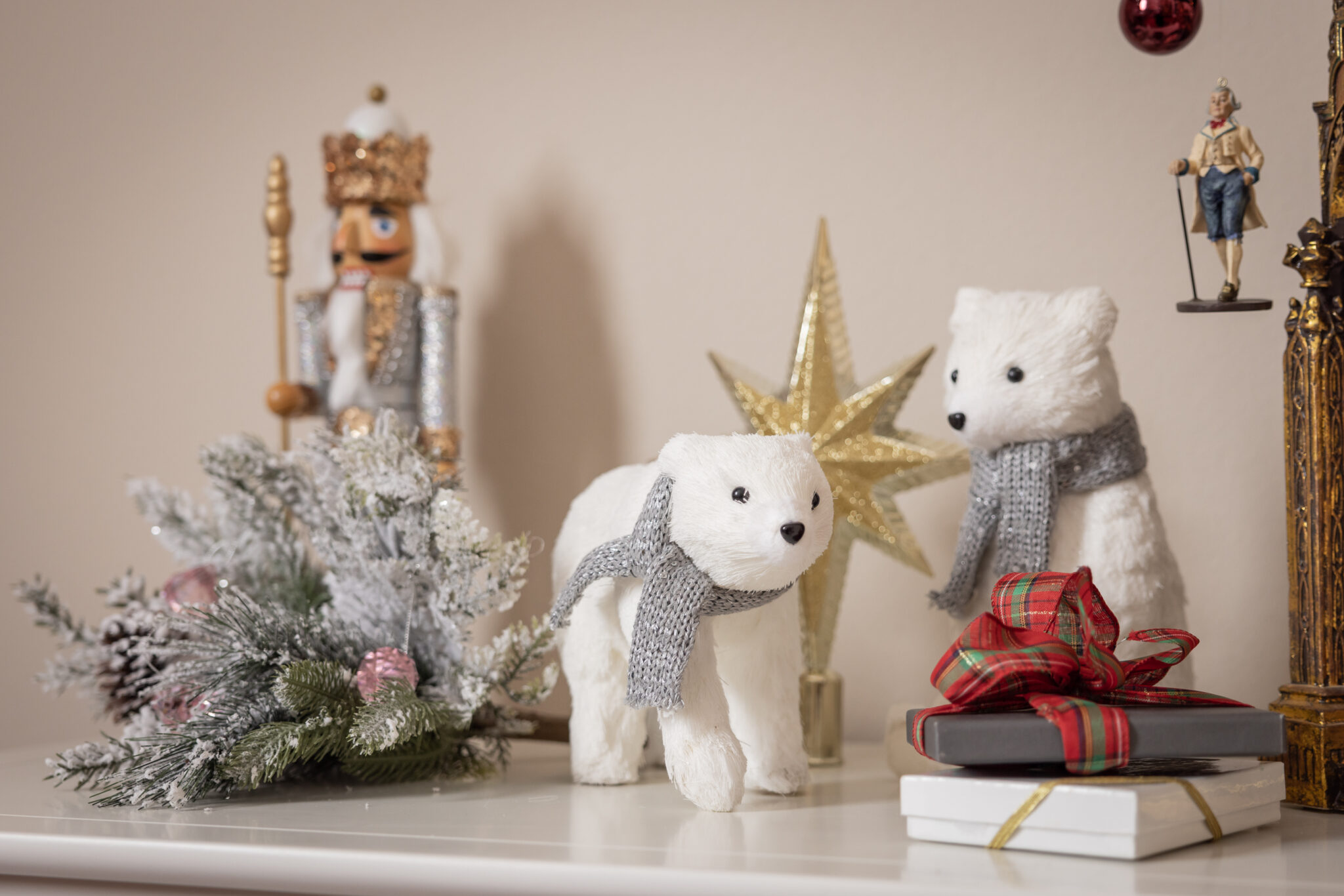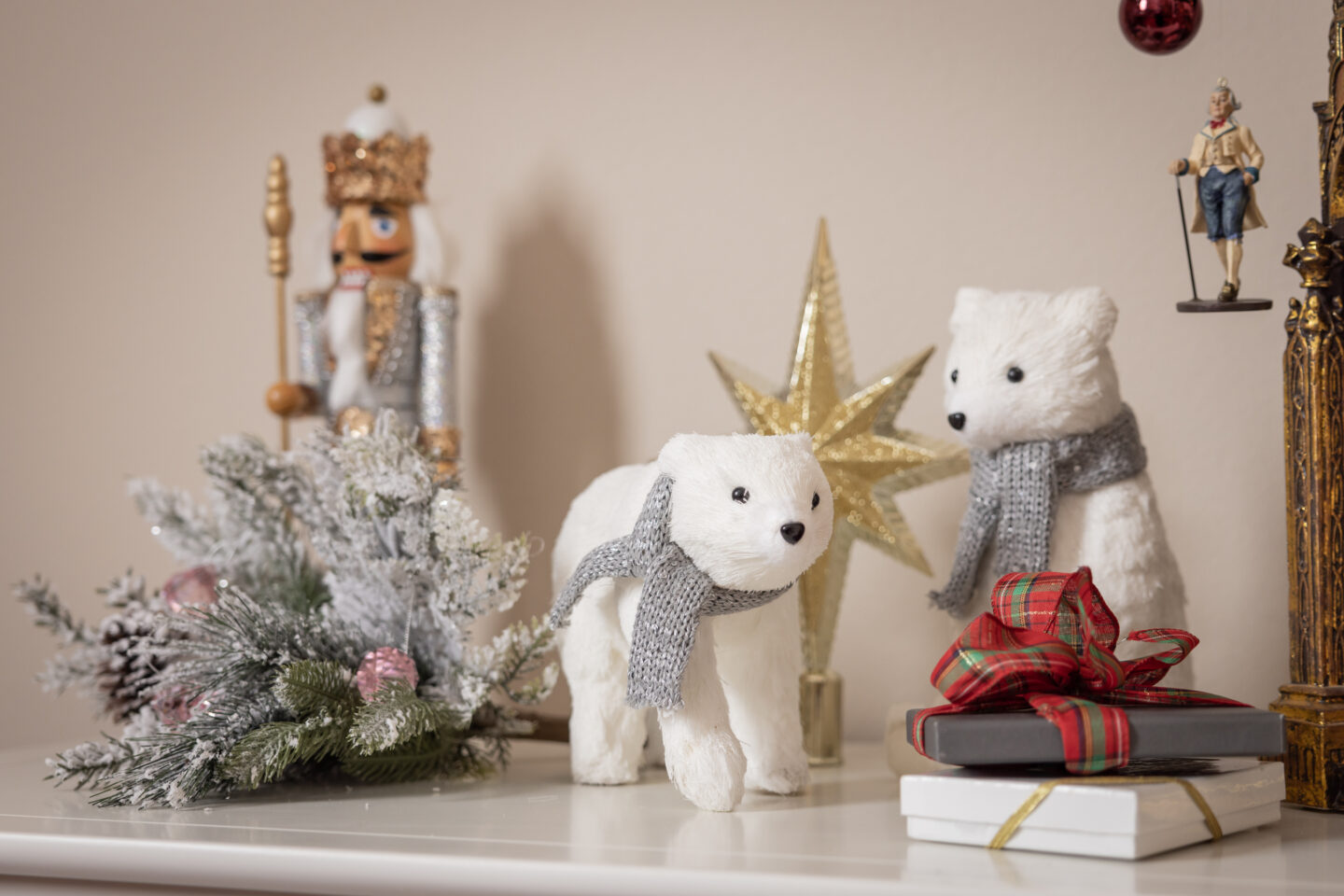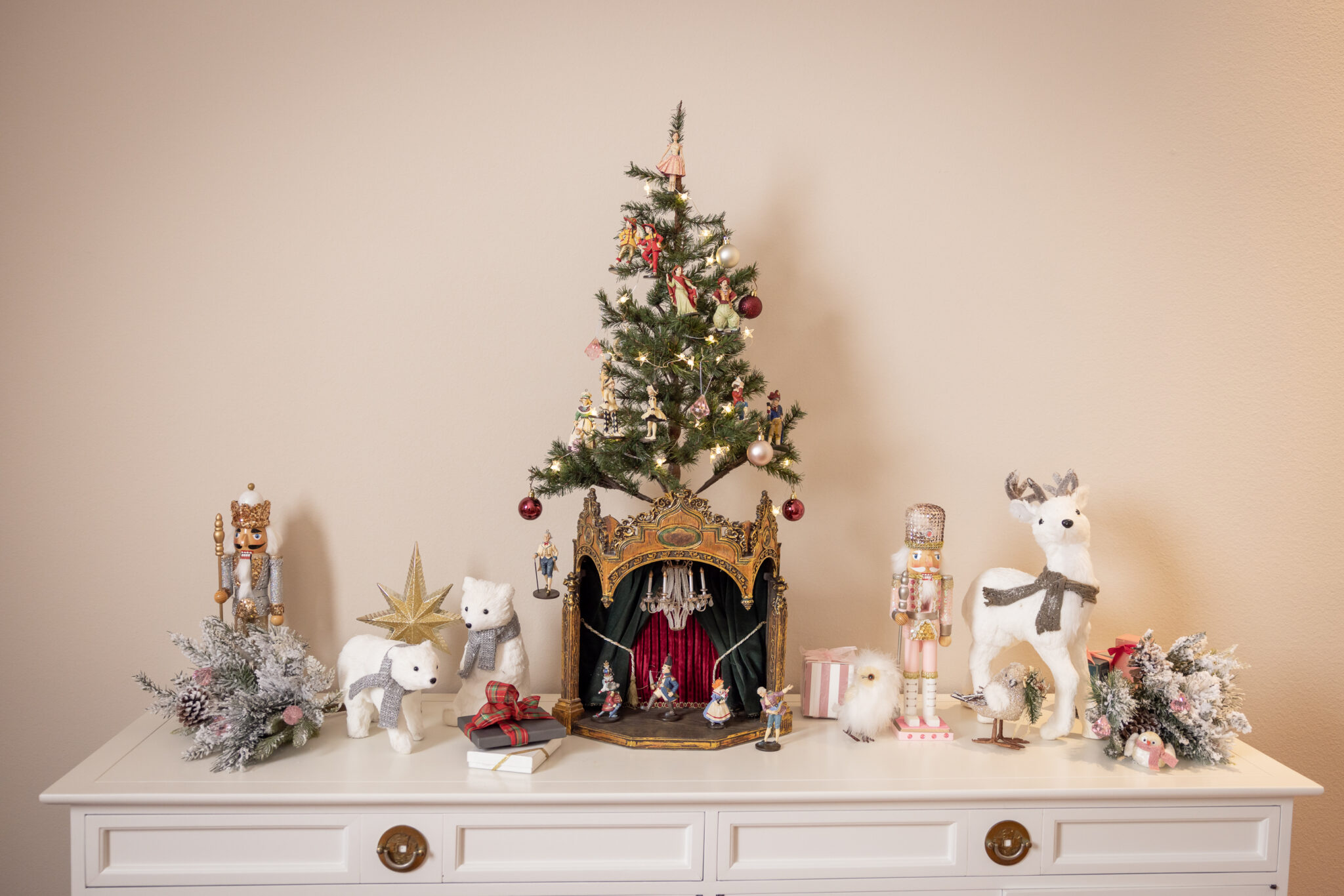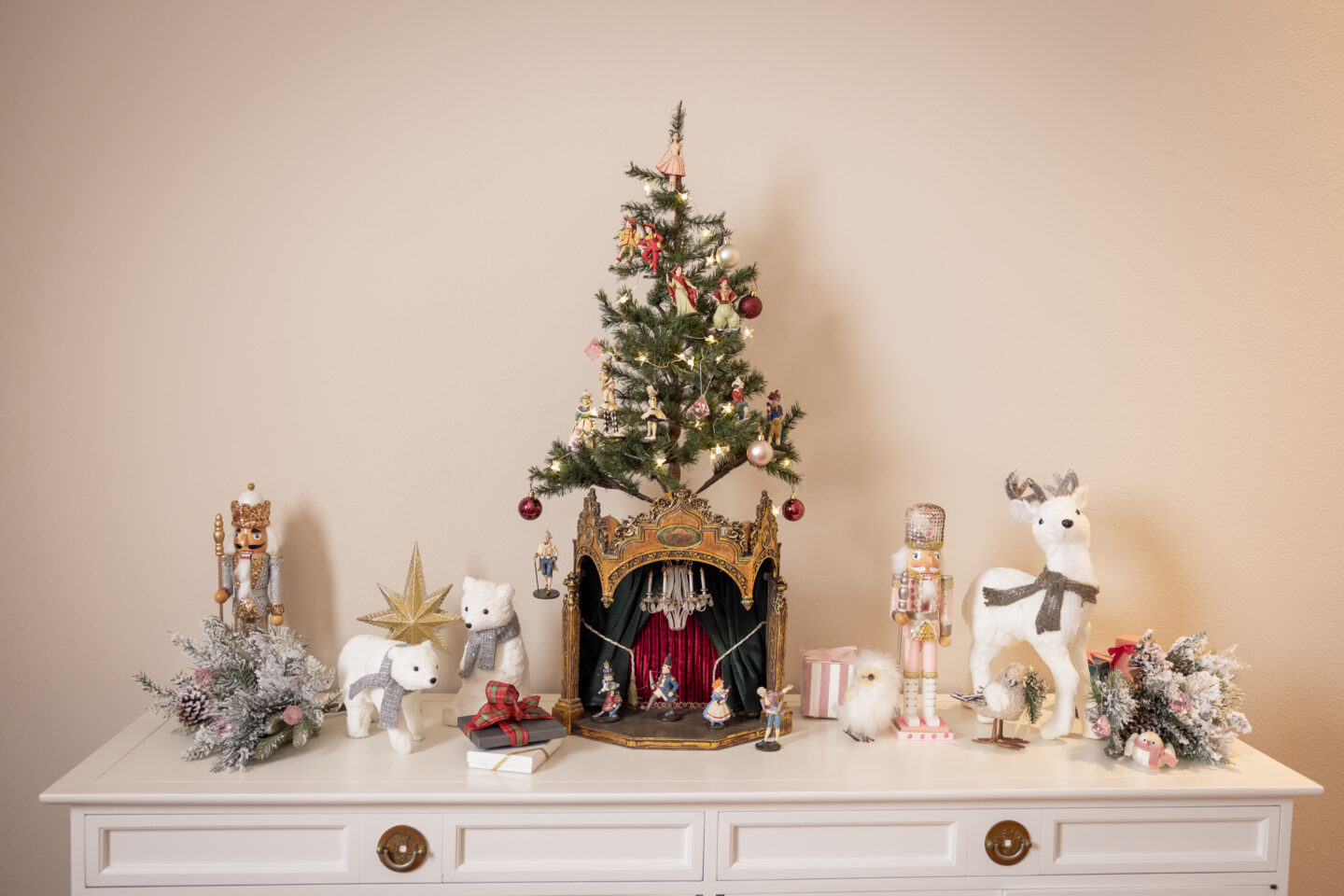 Nutcracker Tree and Stage with Ornaments (similar
here
and
here
) / Polar bears (similar
here
and
here
) / Reindeer (similar
here
and
here
)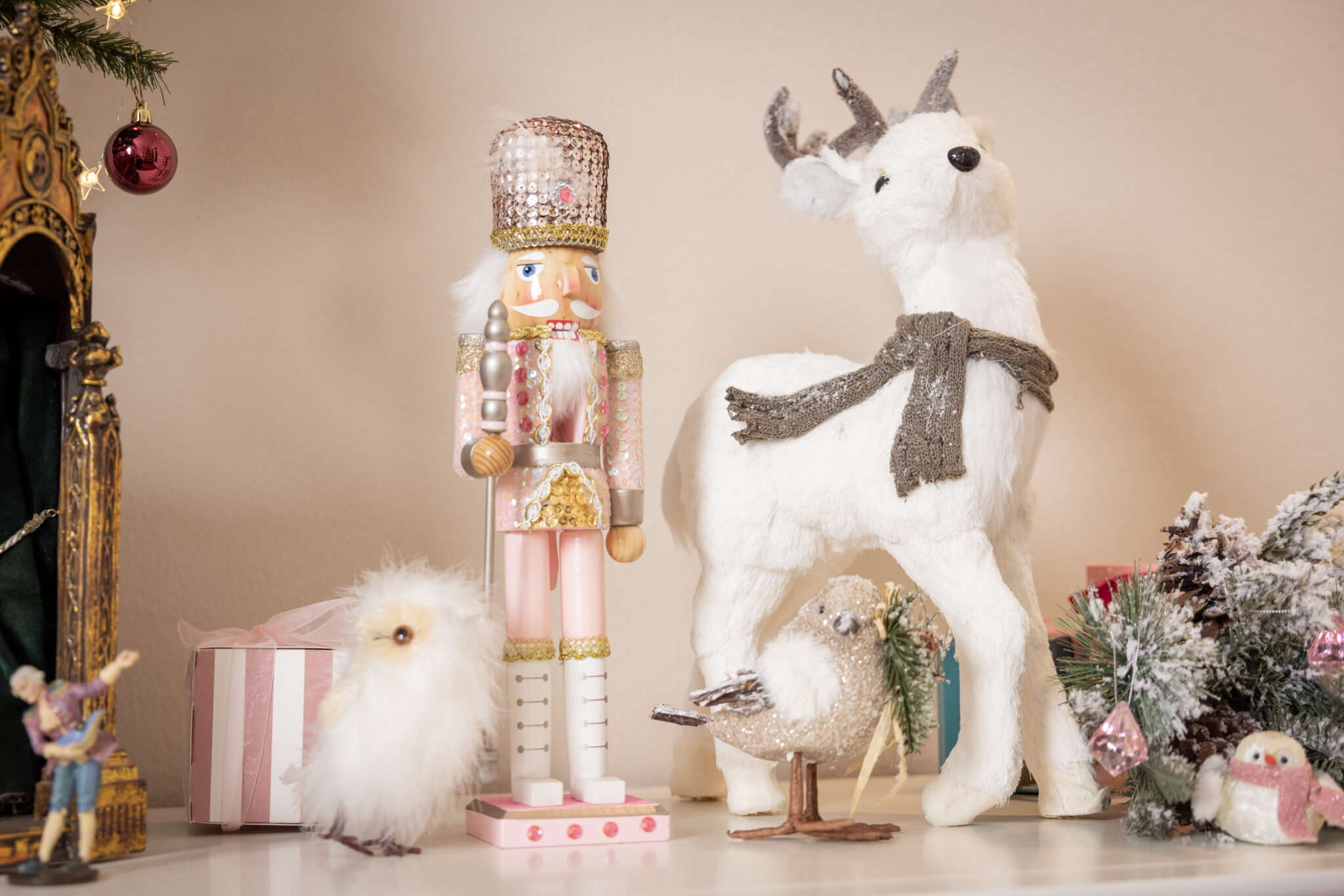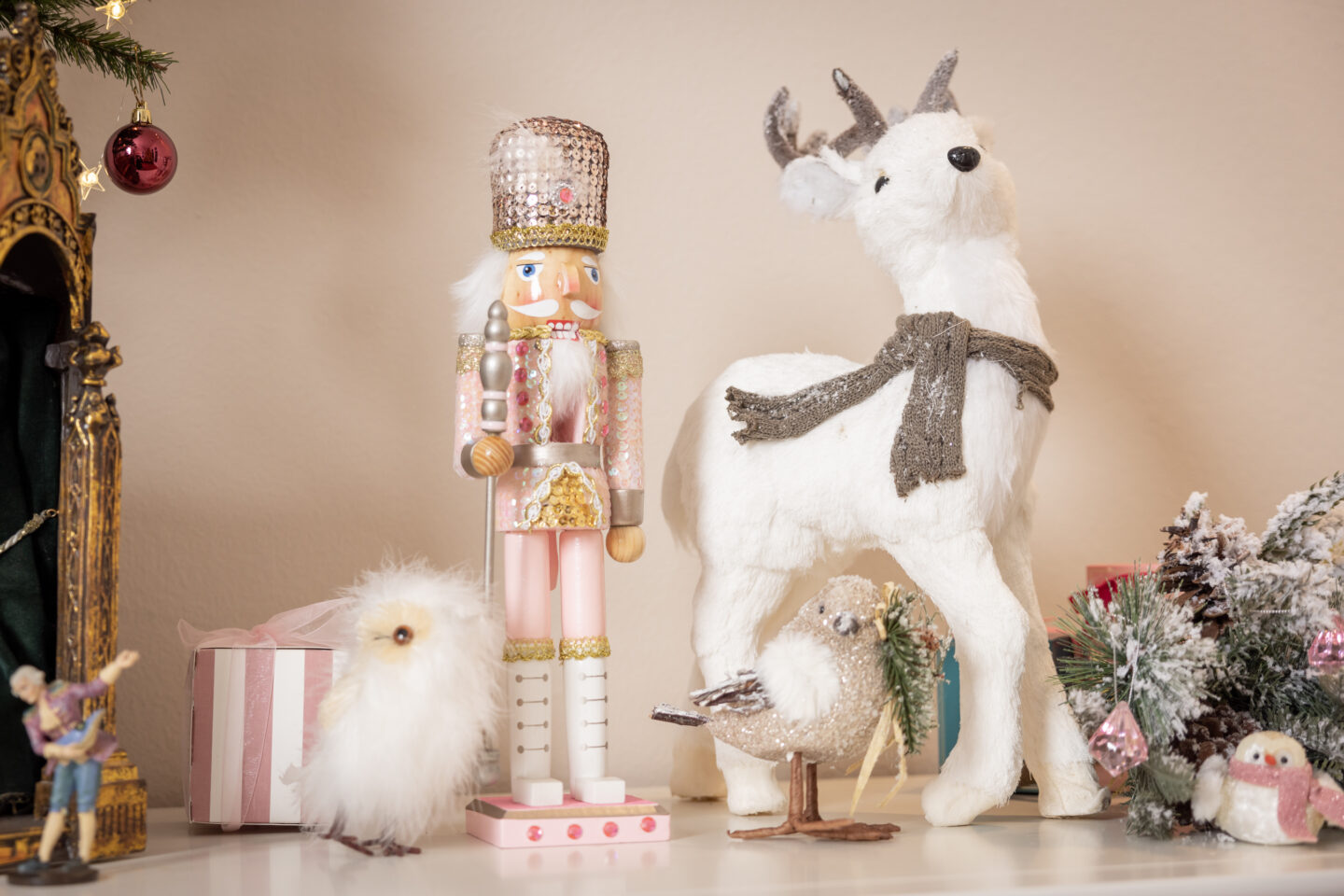 Shop my Christmas Home Decor here: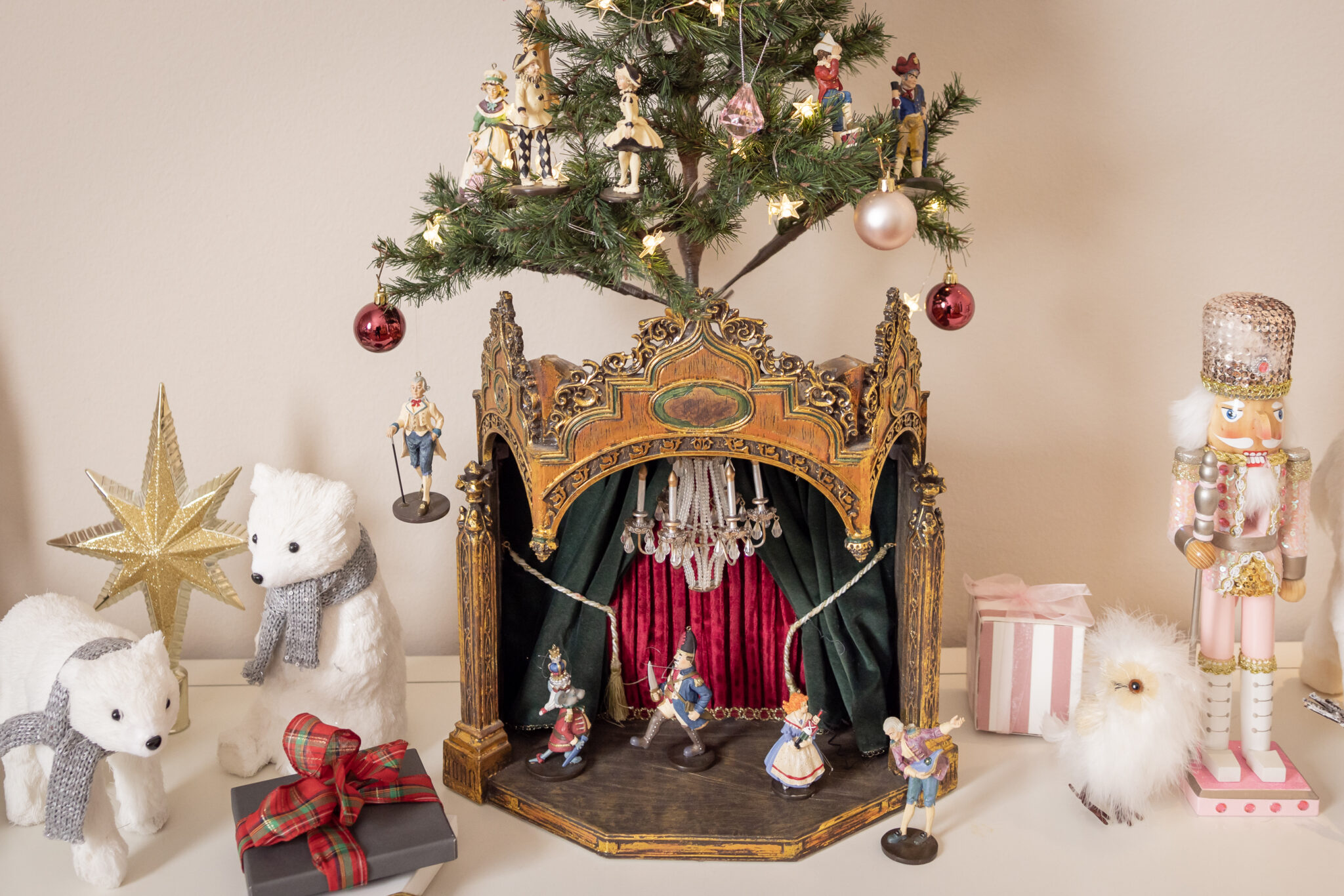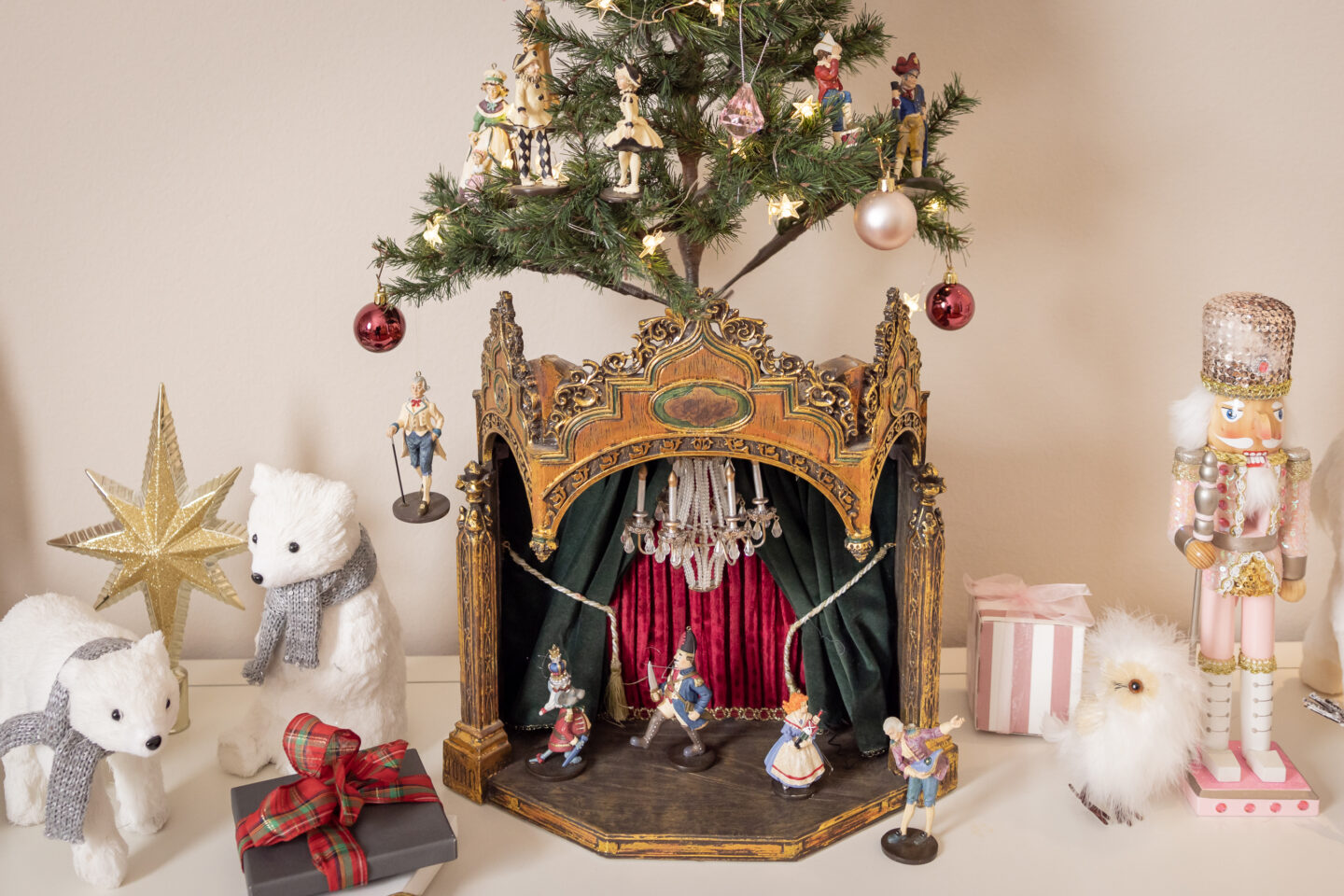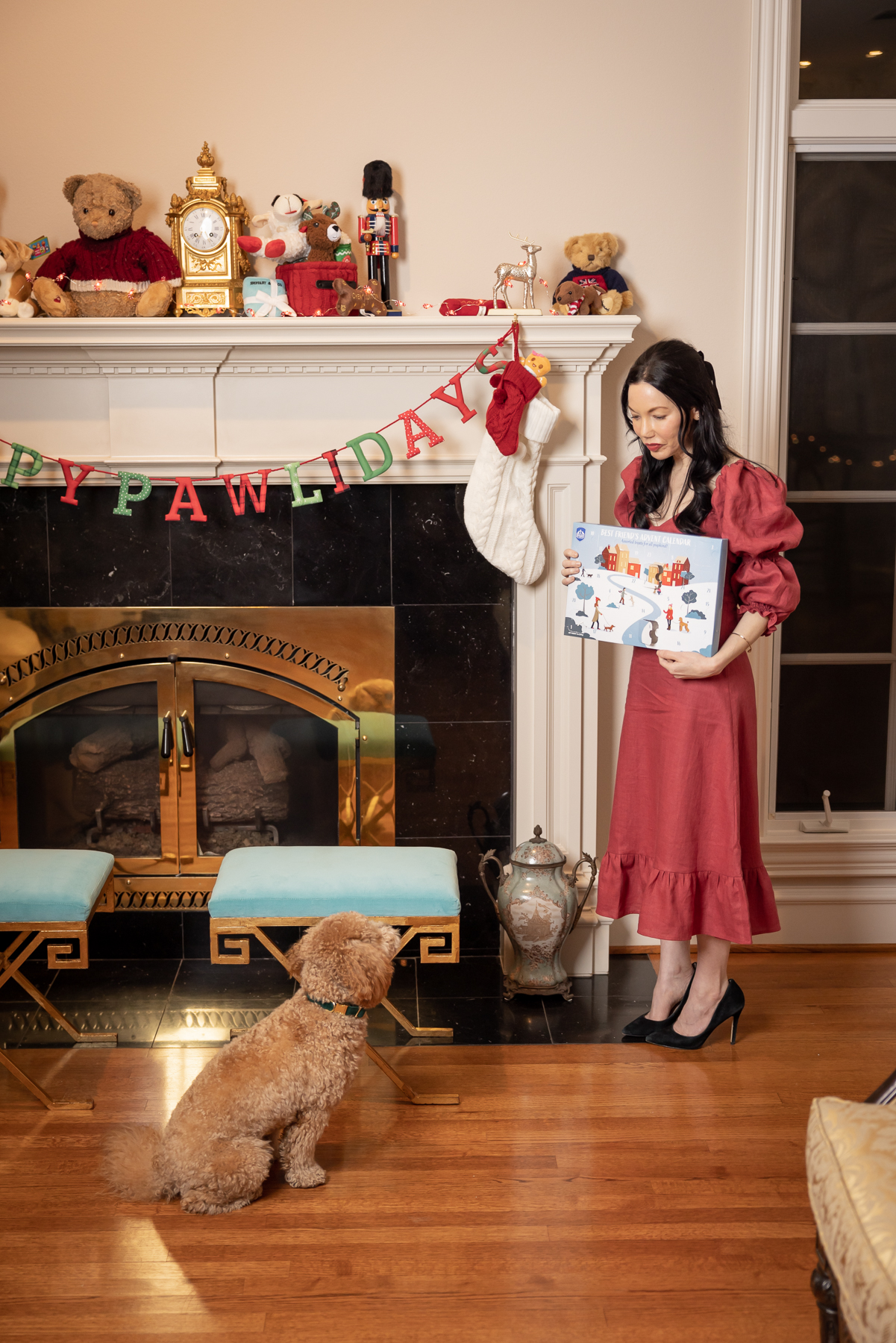 Mr. Cupcake sat at full attention when he first learned about his Puppy Treat Advent Calendar. He got to celebrate the last few days of
Hanukkah
and the first days of Advent simultaneously. Needless to say he's gotten a lot of treats the past few weeks. 🙂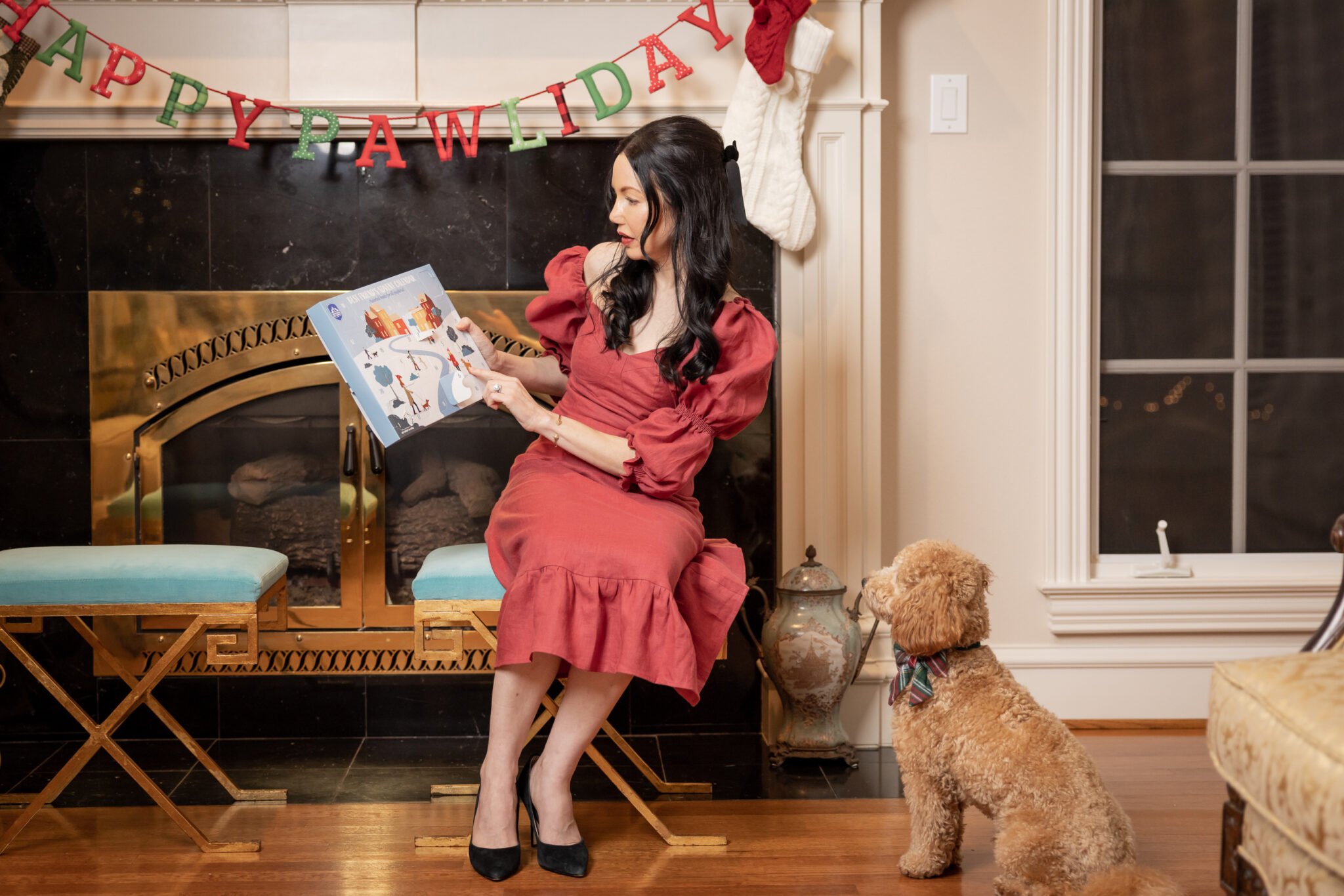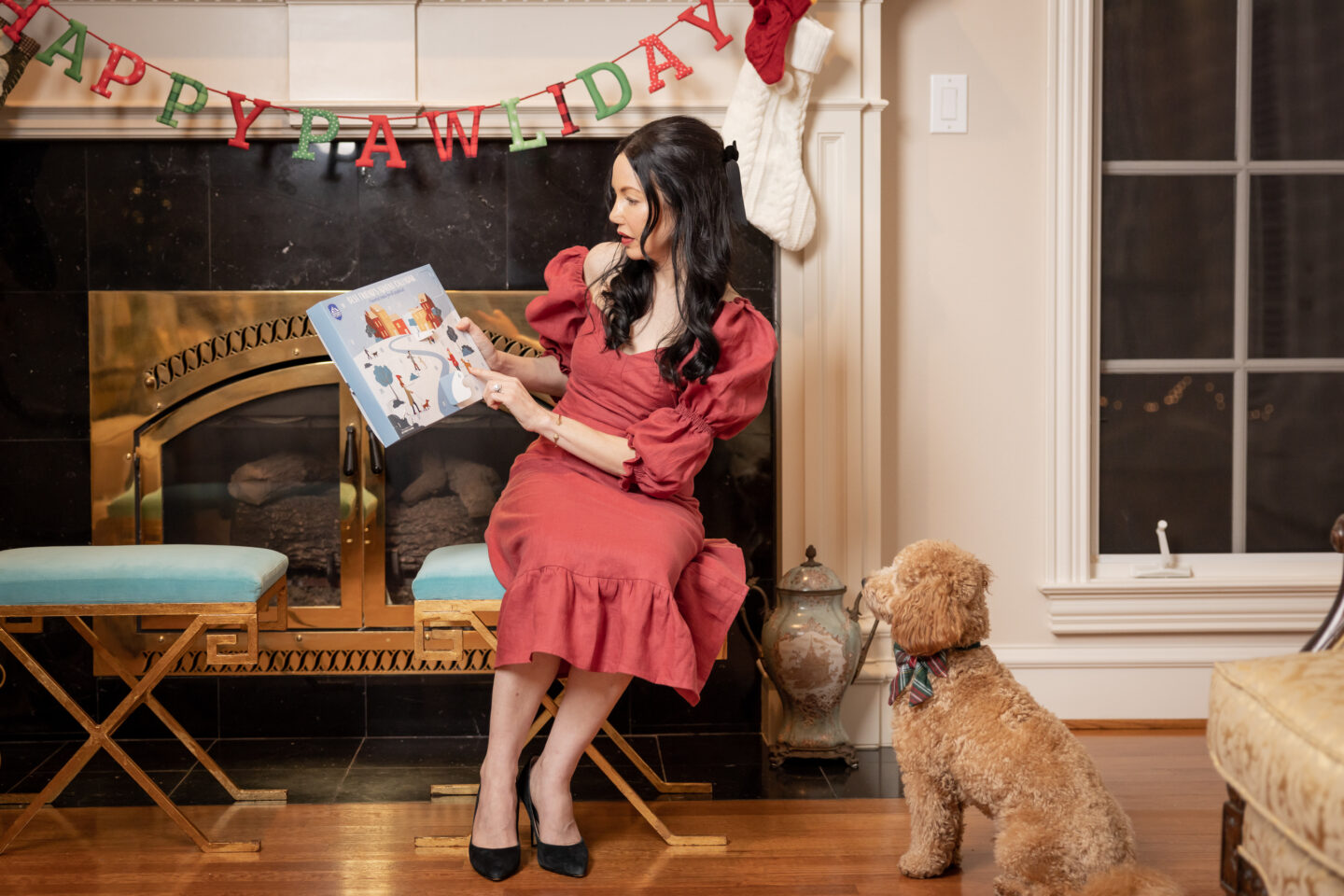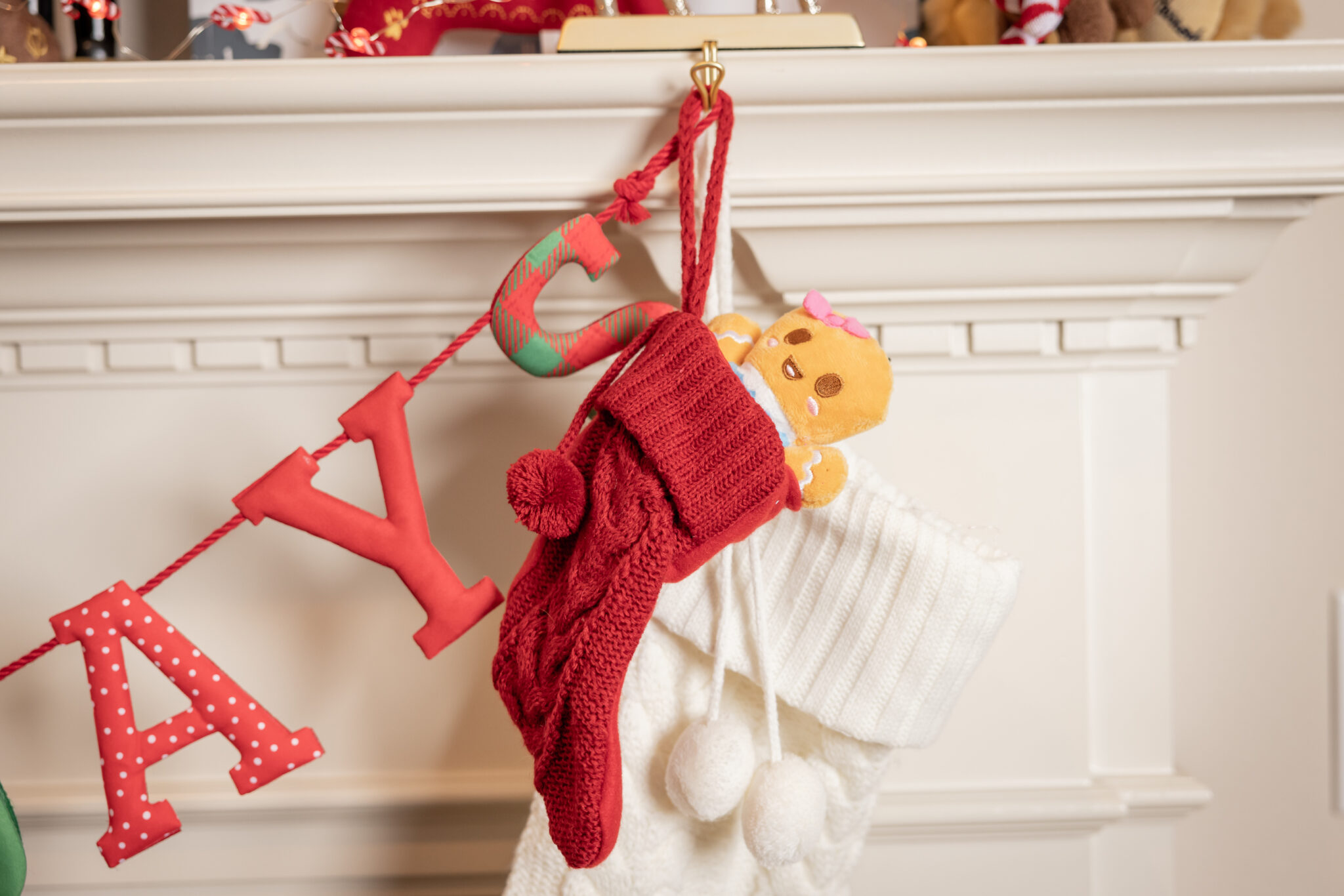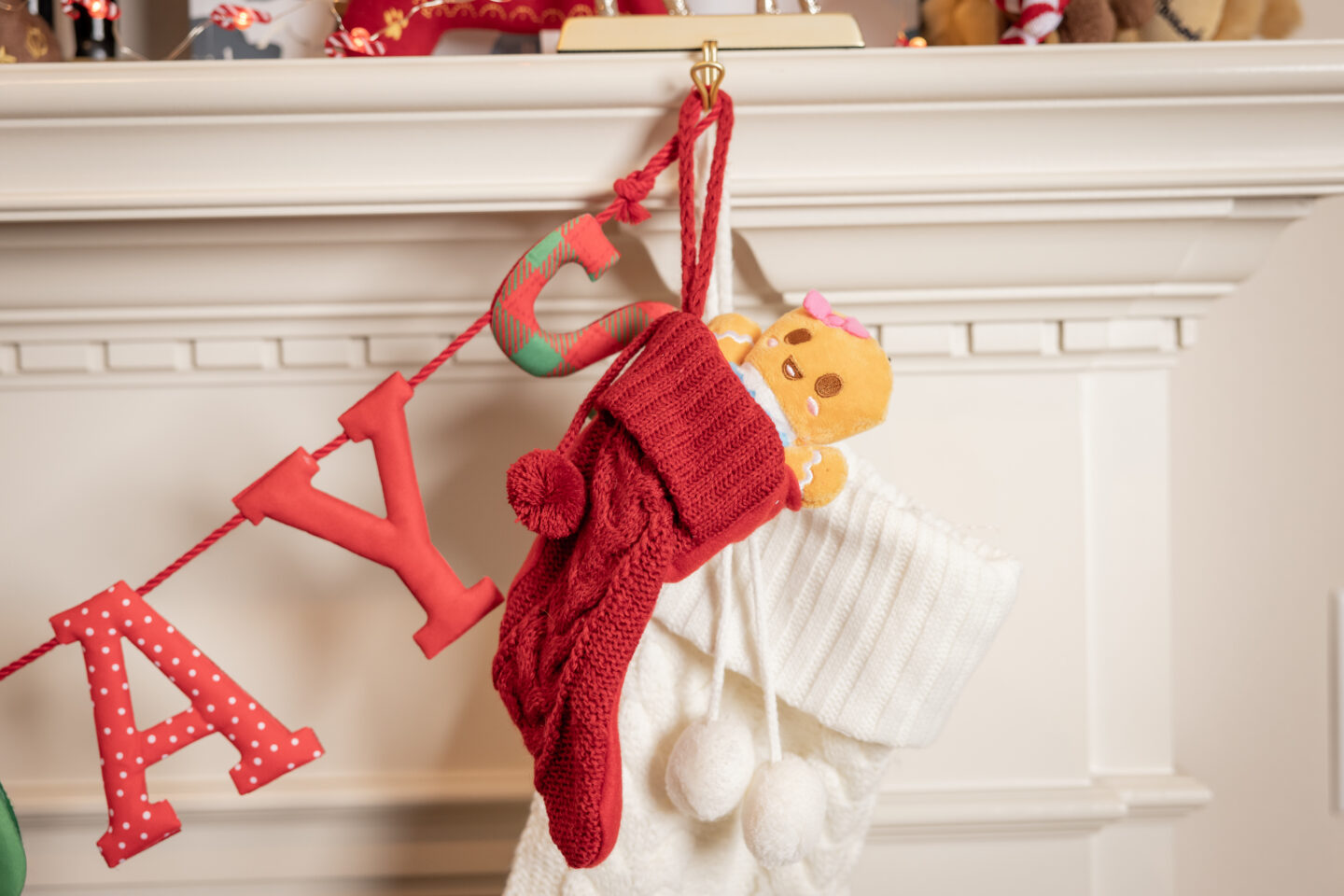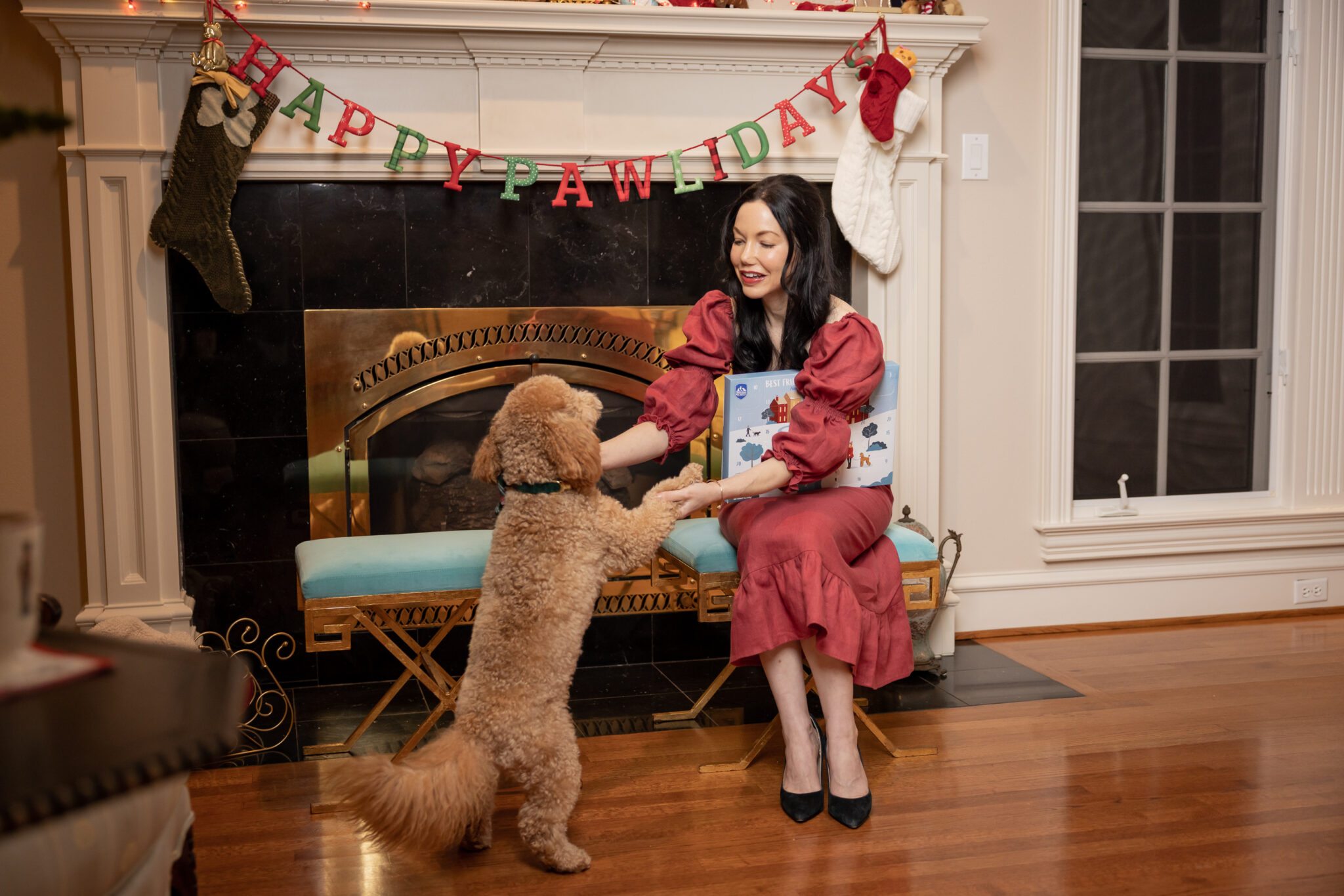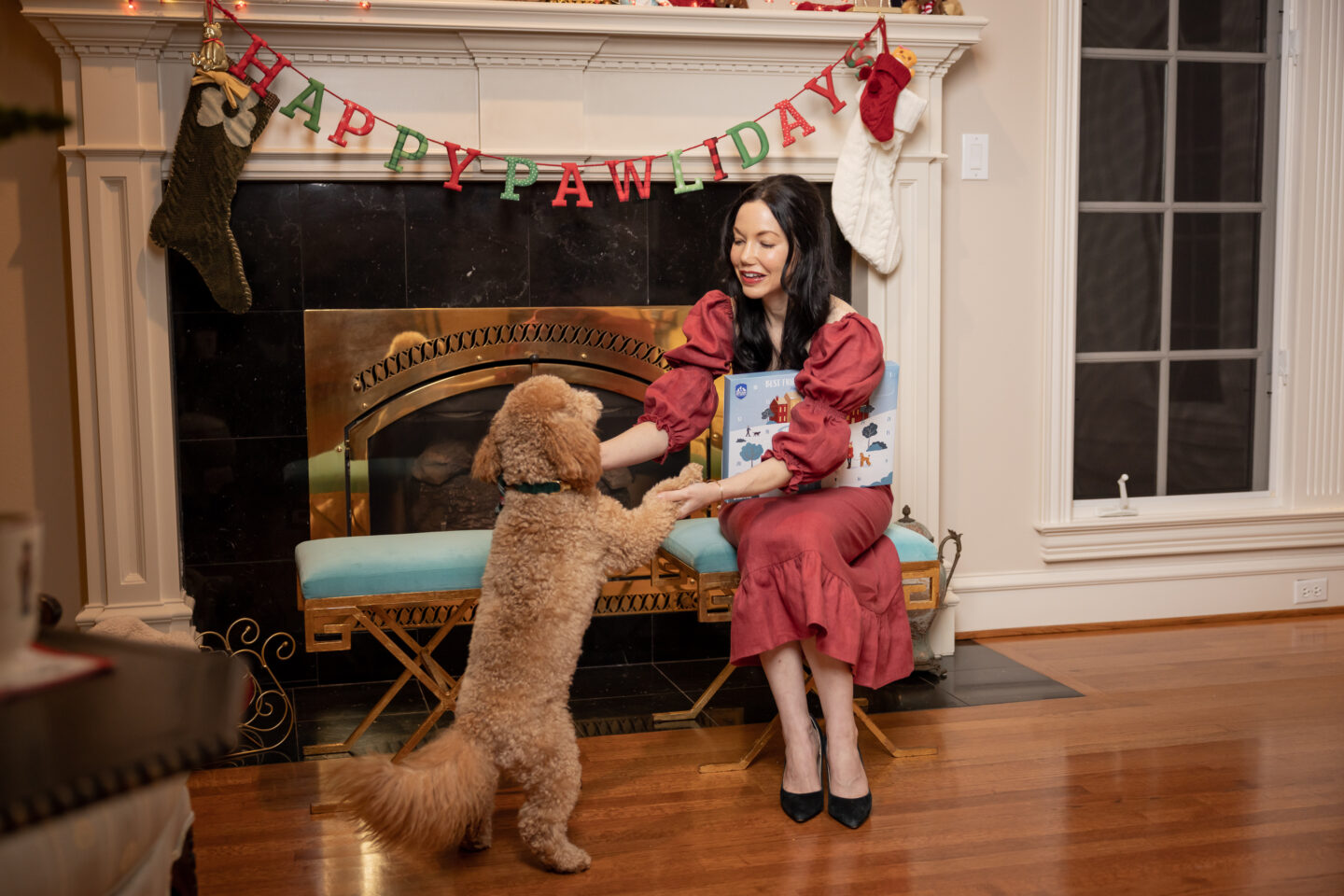 I always try to sneak in a mini training session every time I give him a treat. He's gotten really good at waving and shaking hands, but he's very mercenary about it. Don't expect him to perform for nothing. 🙂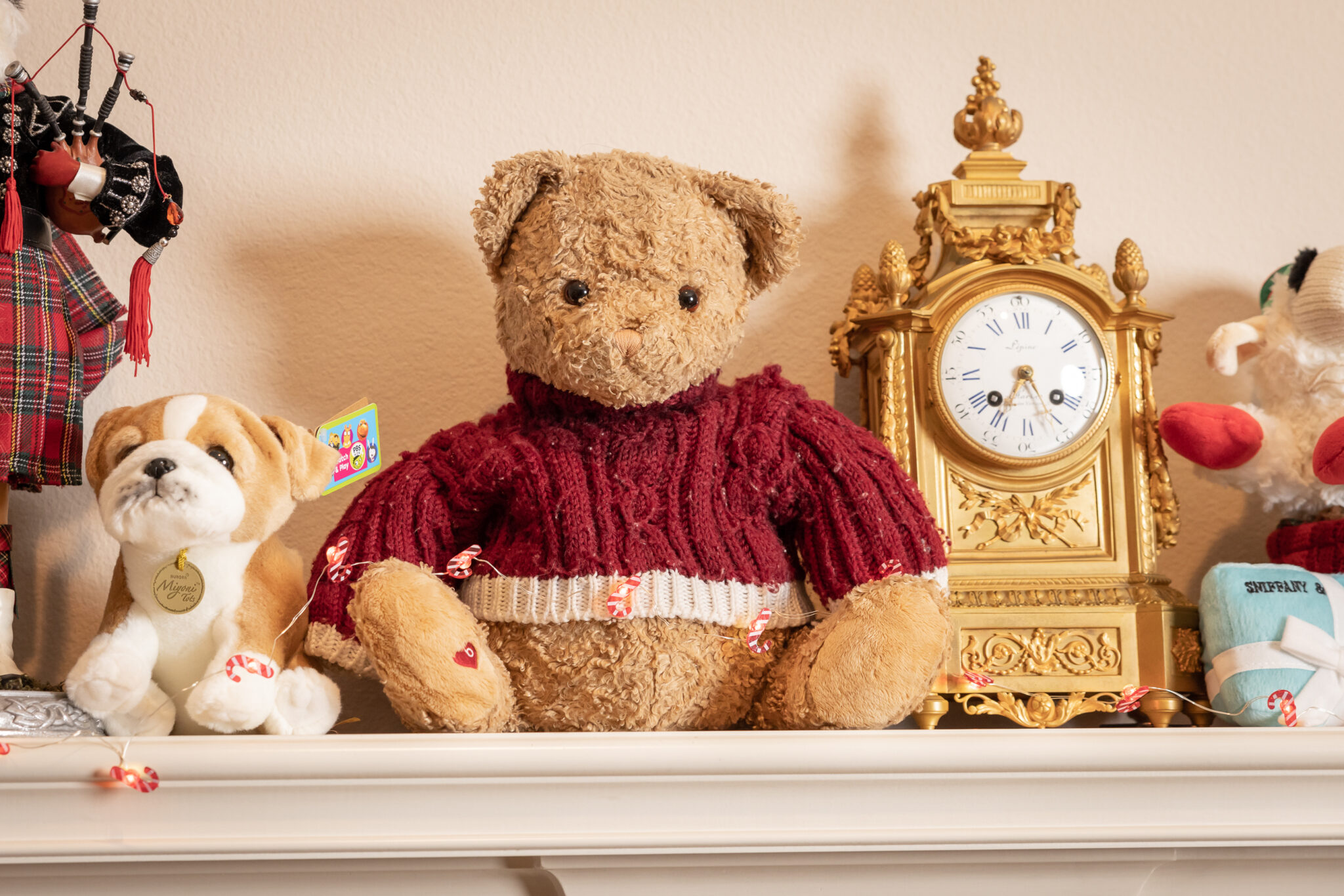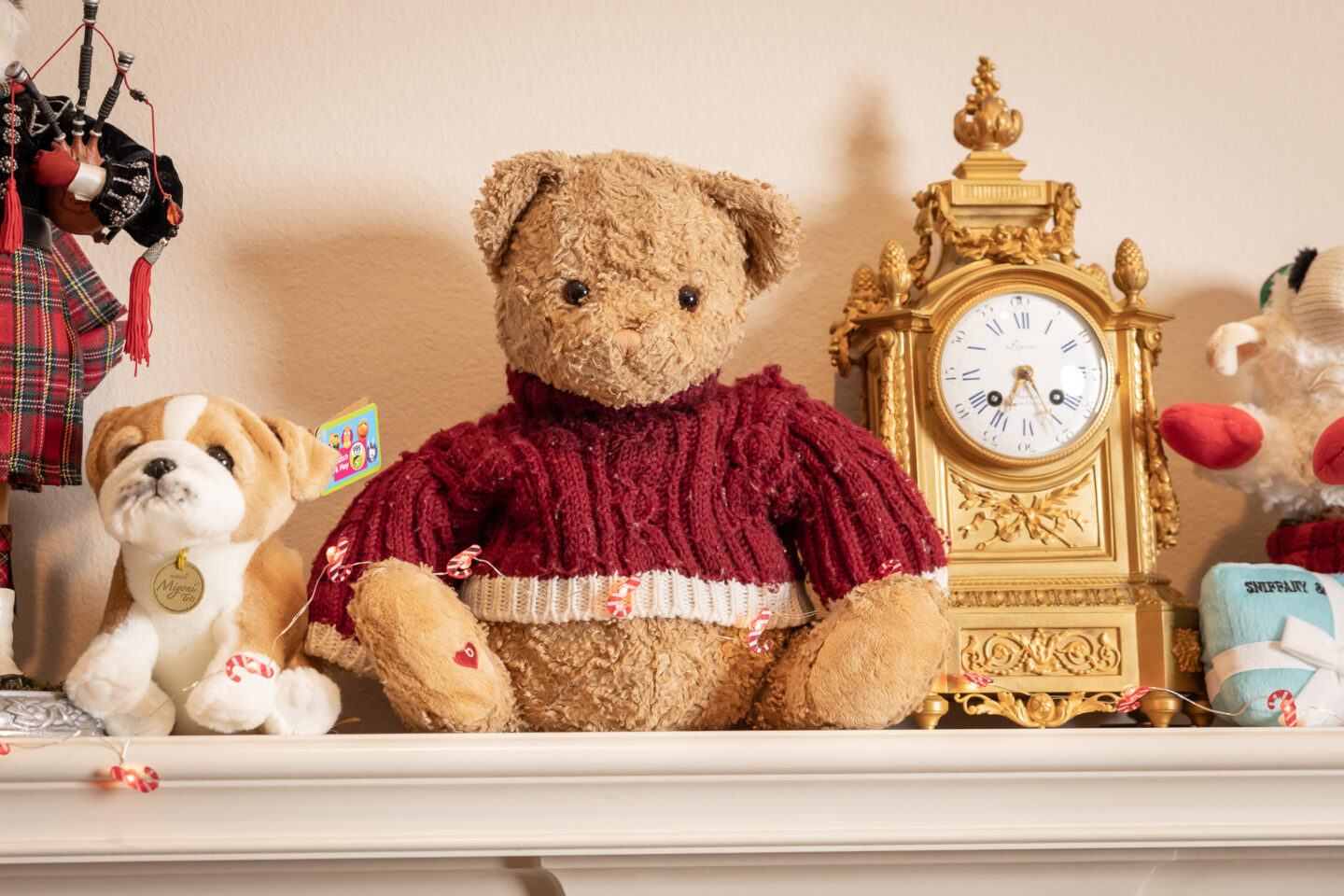 Mr. Bear is still a beloved member of our family. I'm really grateful that Charlie Cupcake has never tried to eat him. 🙂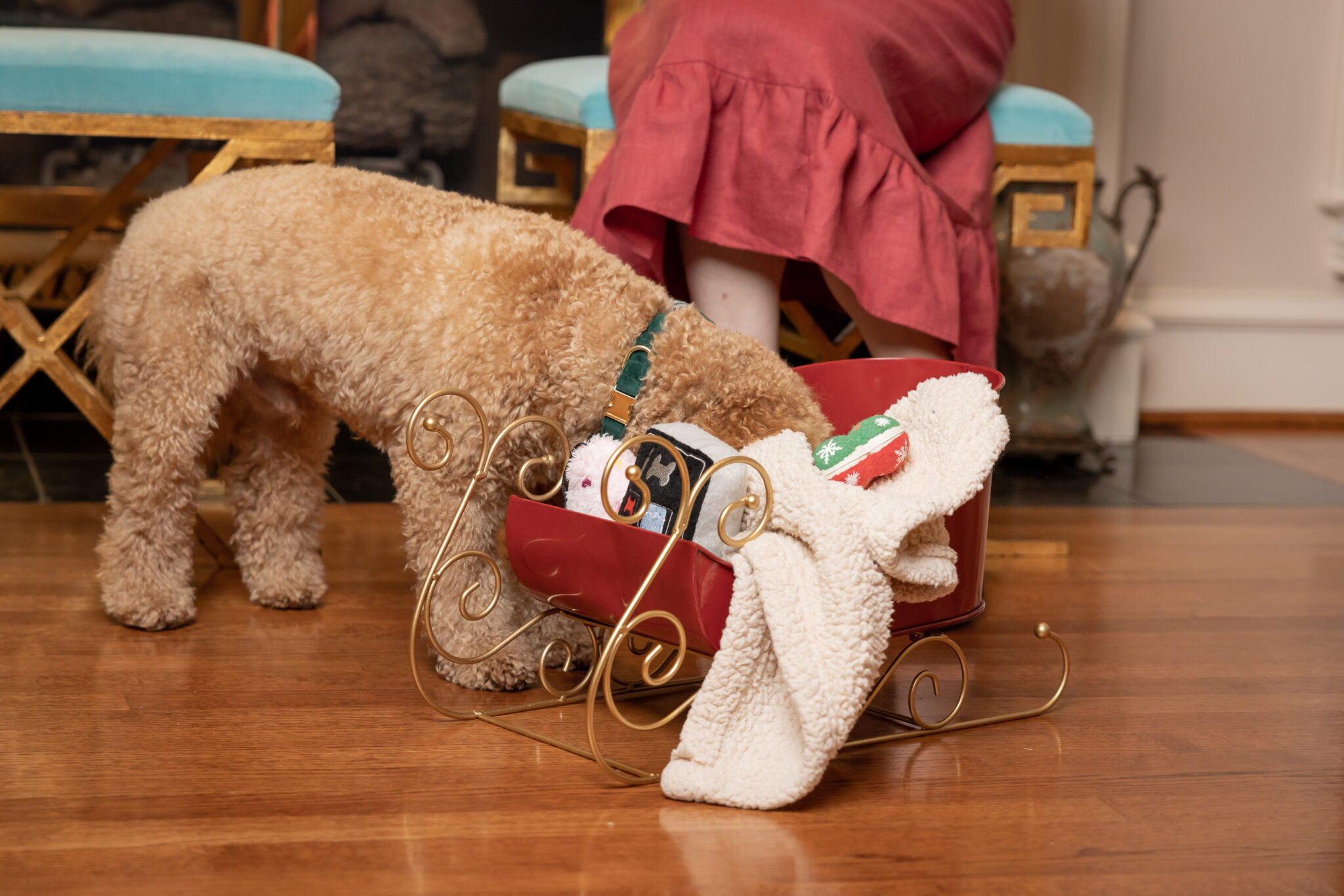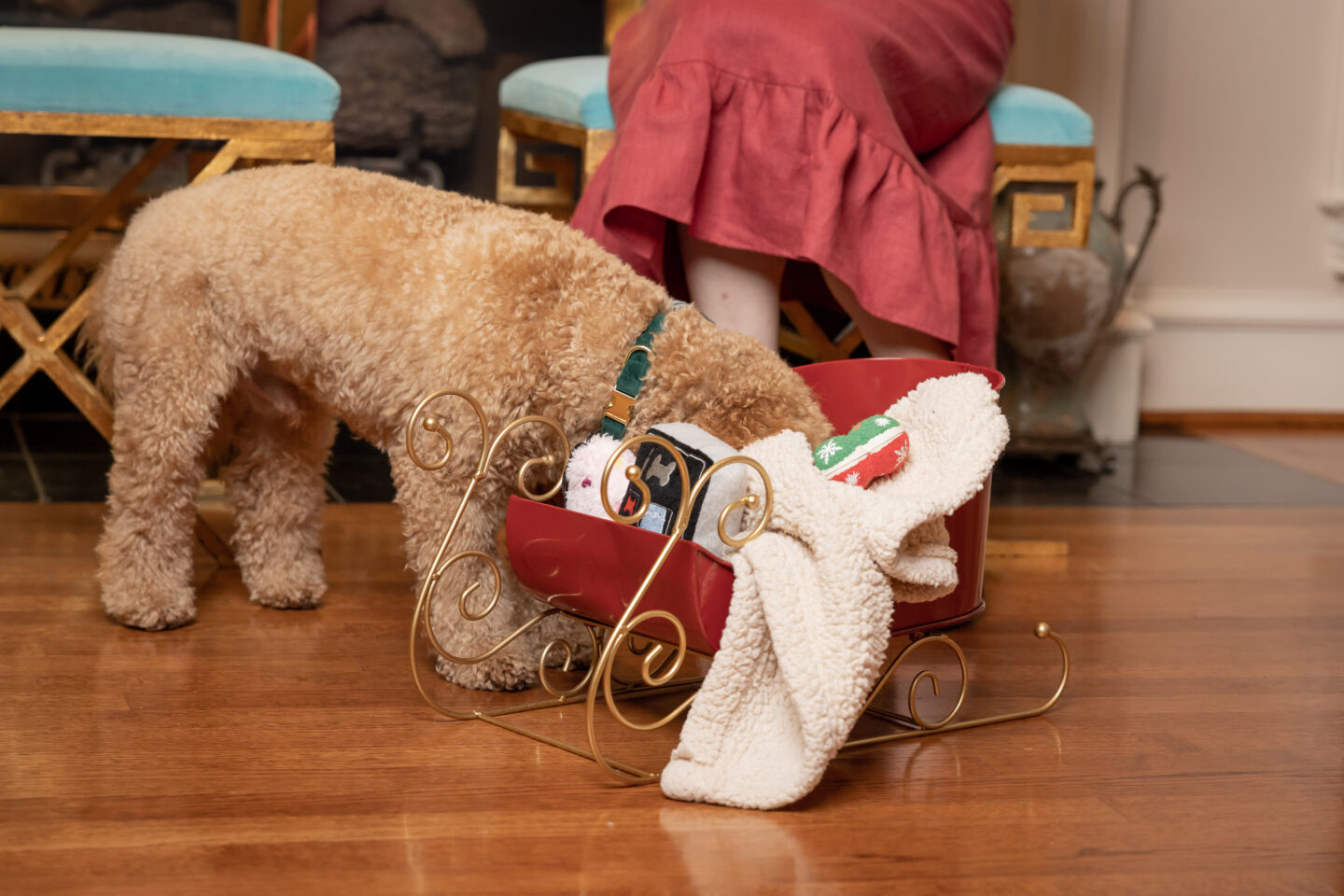 I found this darling
vintage style sleigh
at Michael's. It's the perfect place to store holiday toys for our little Cupcake.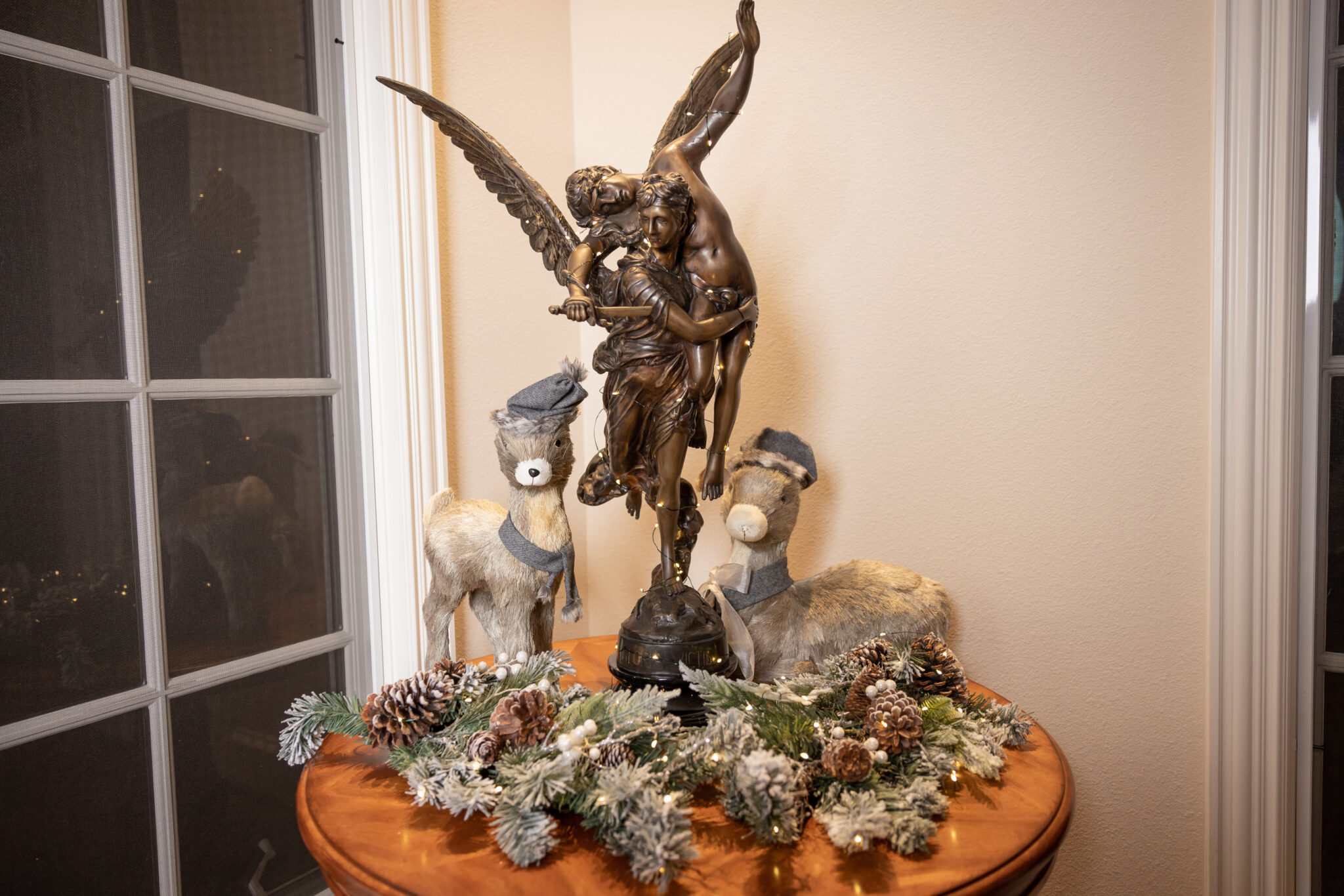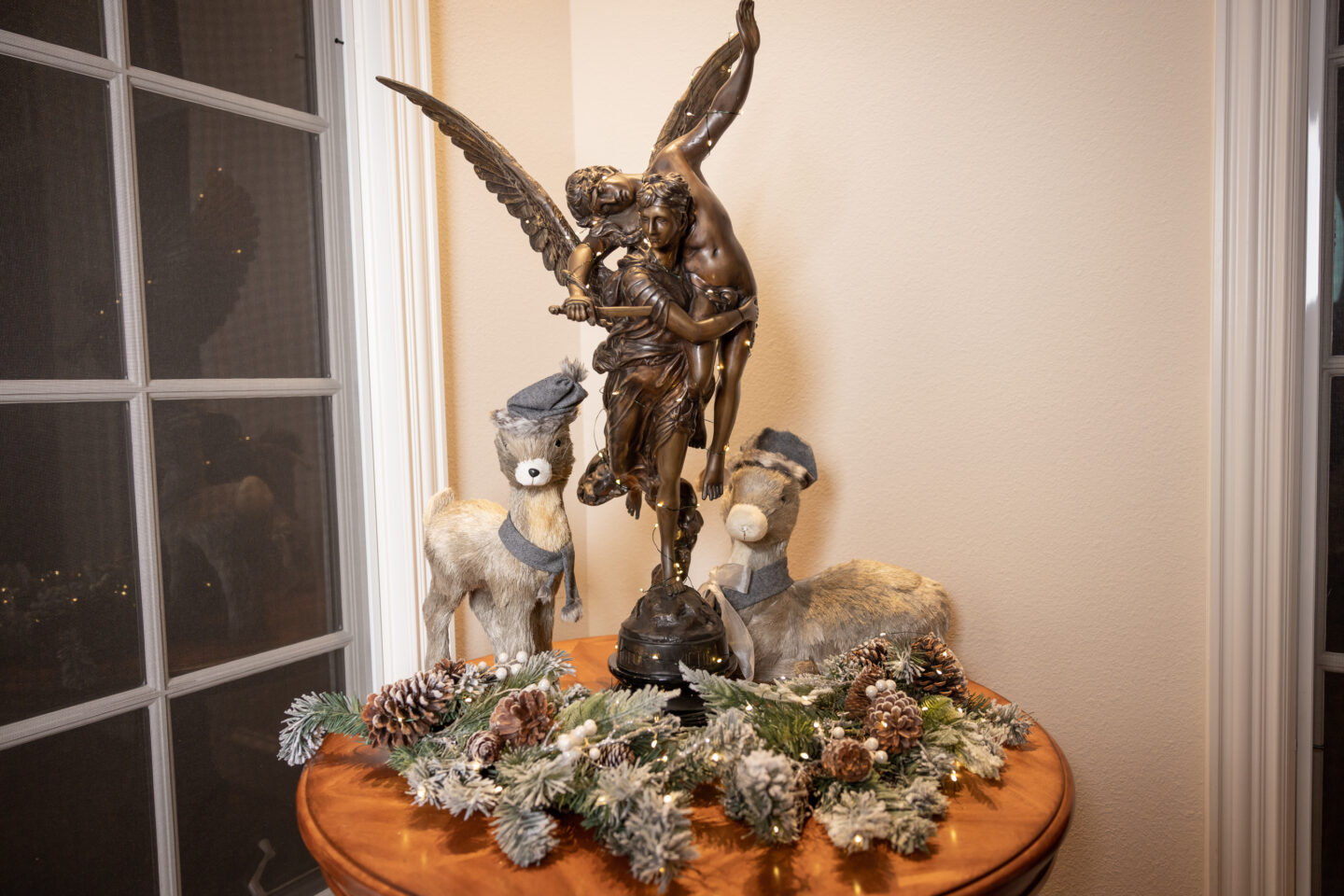 The rest of our decorations have been relegated to table tops, as Mr. Cupcake is still a curious little munchkin with sharp teeth. I tried to put
the reindeer on the right on the fireplace mantel
. All was good for the first night, but the next morning I found him strung out in the middle of our living room. 🙂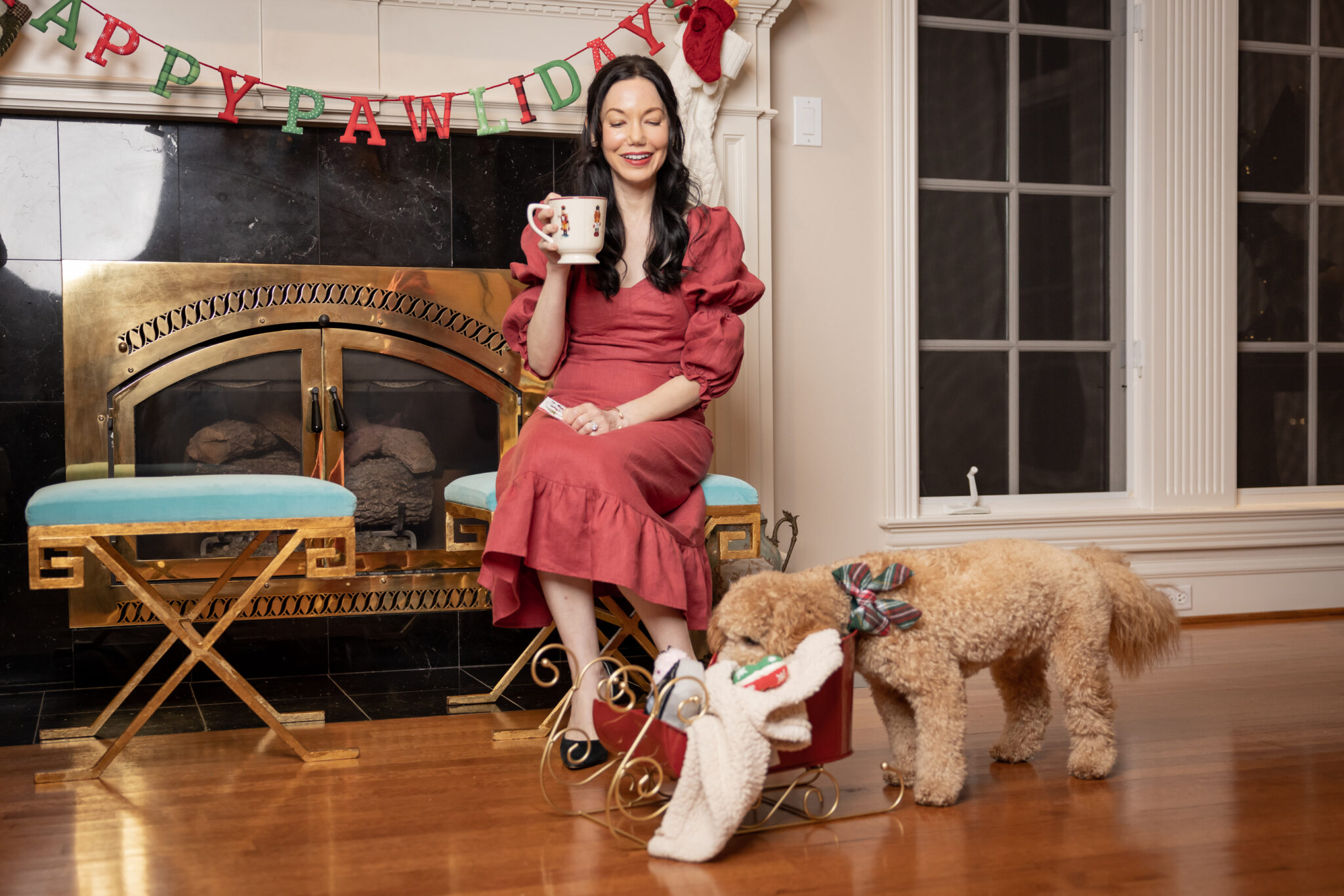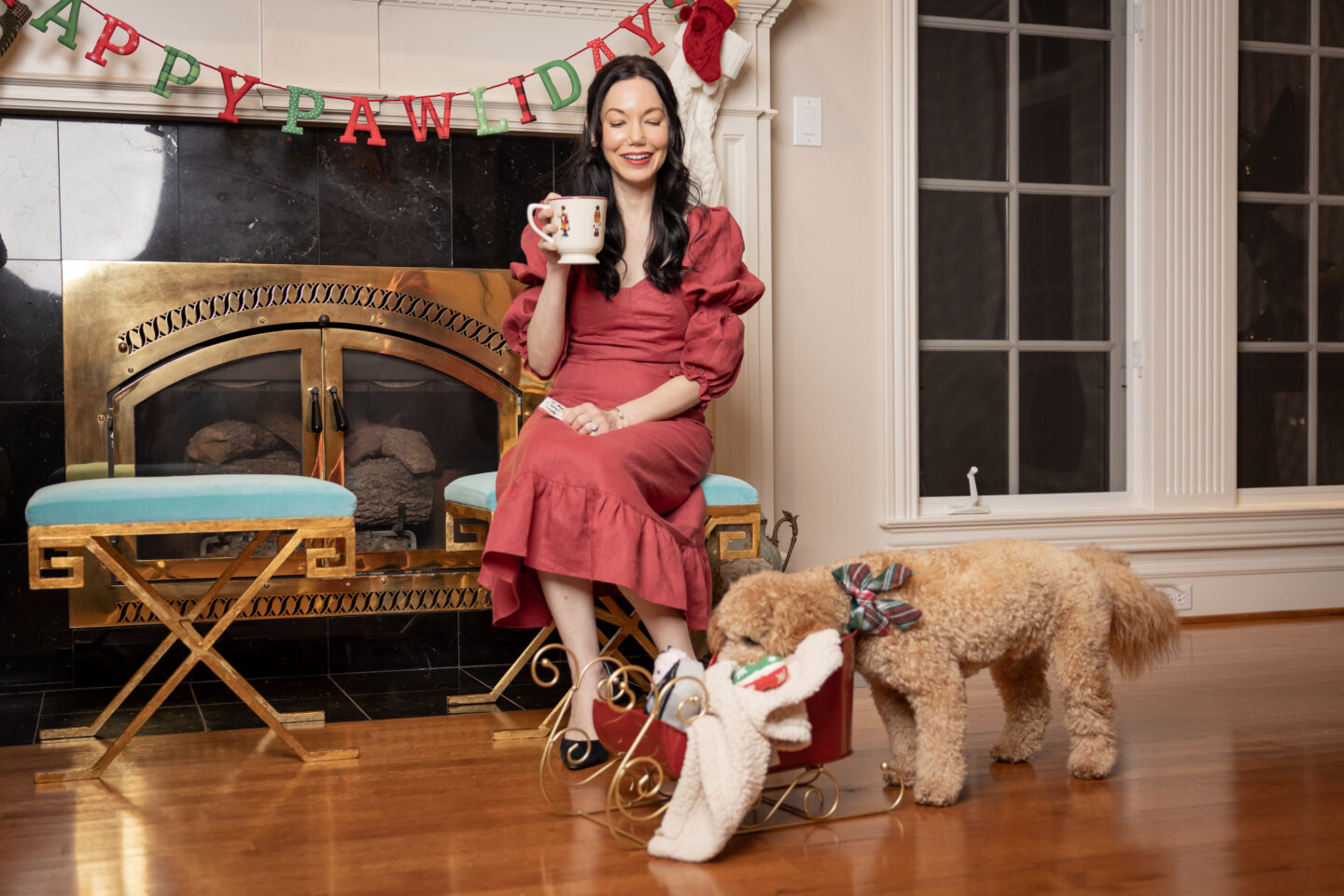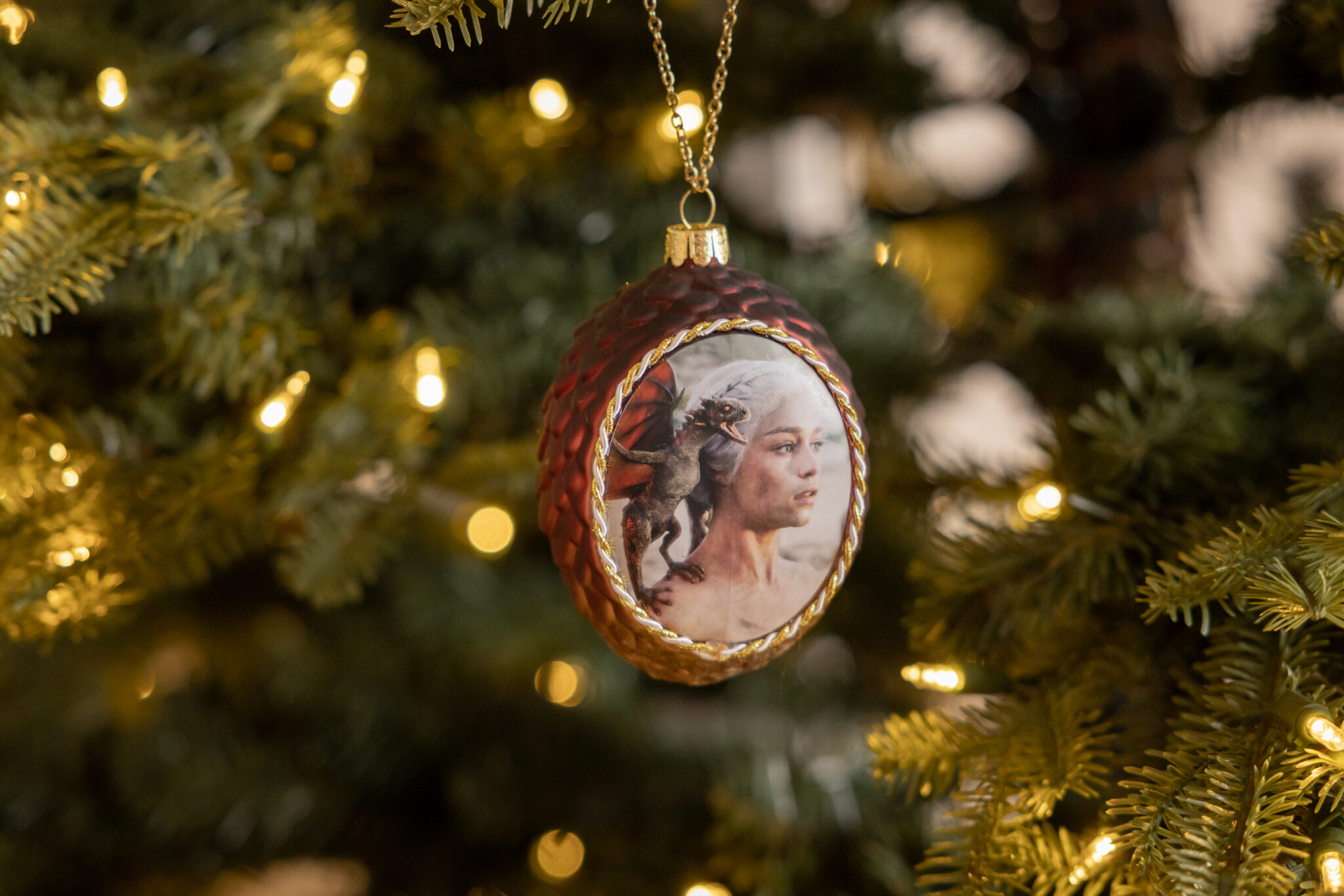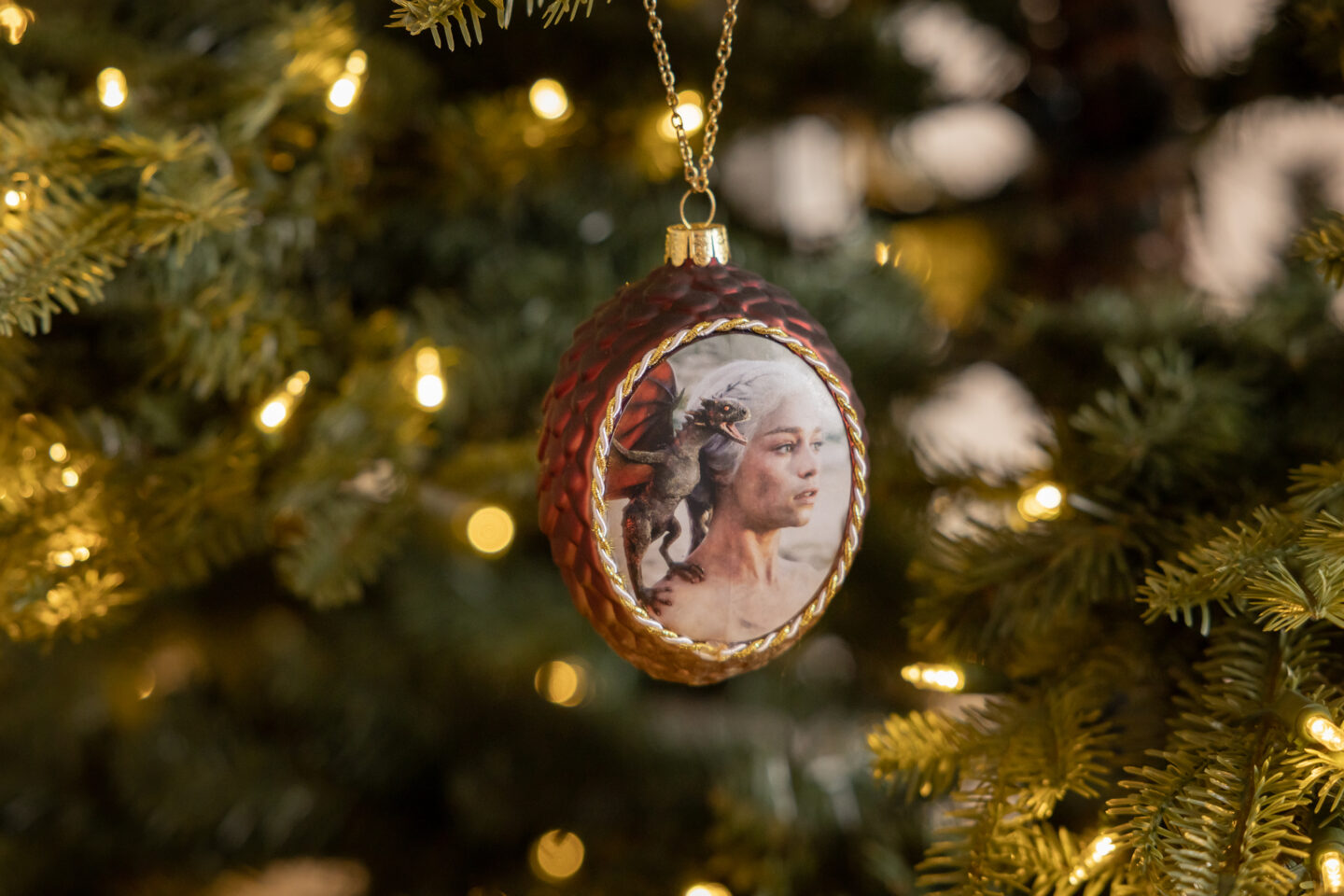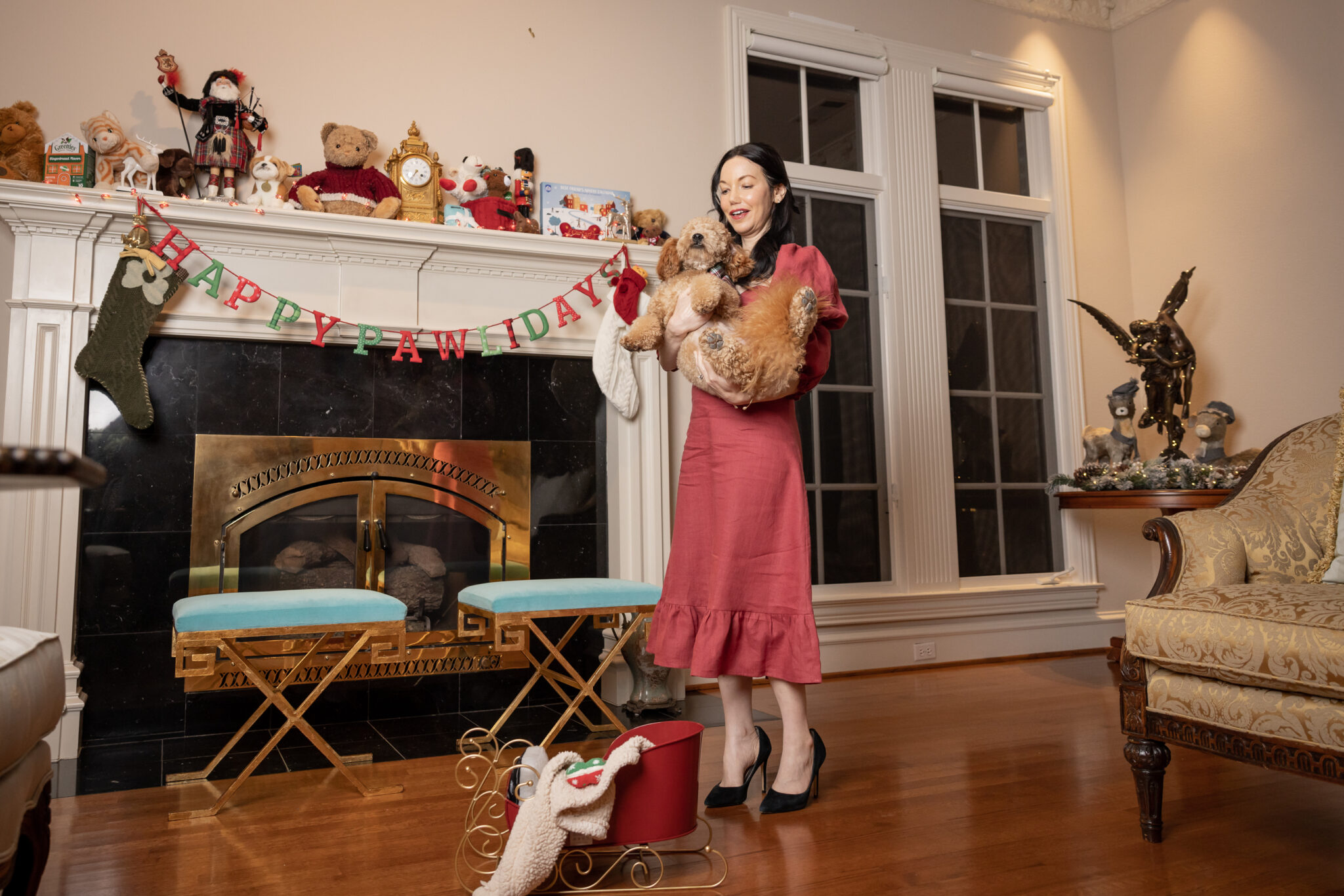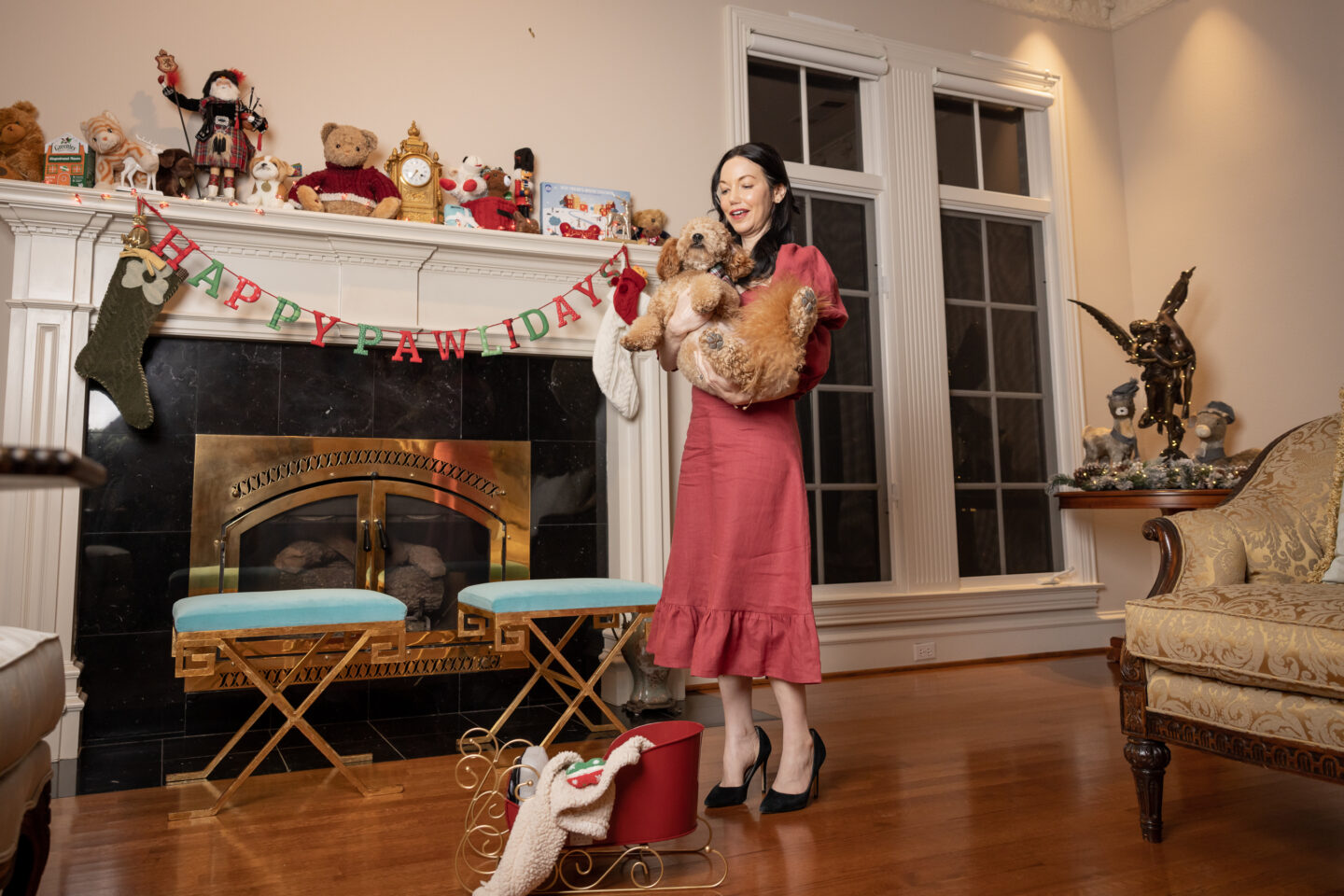 Have you finished your 2021 Christmas Décor? Please let me know what you think of our Happy Pawlidays mantel and dog friendly holiday decorations this year.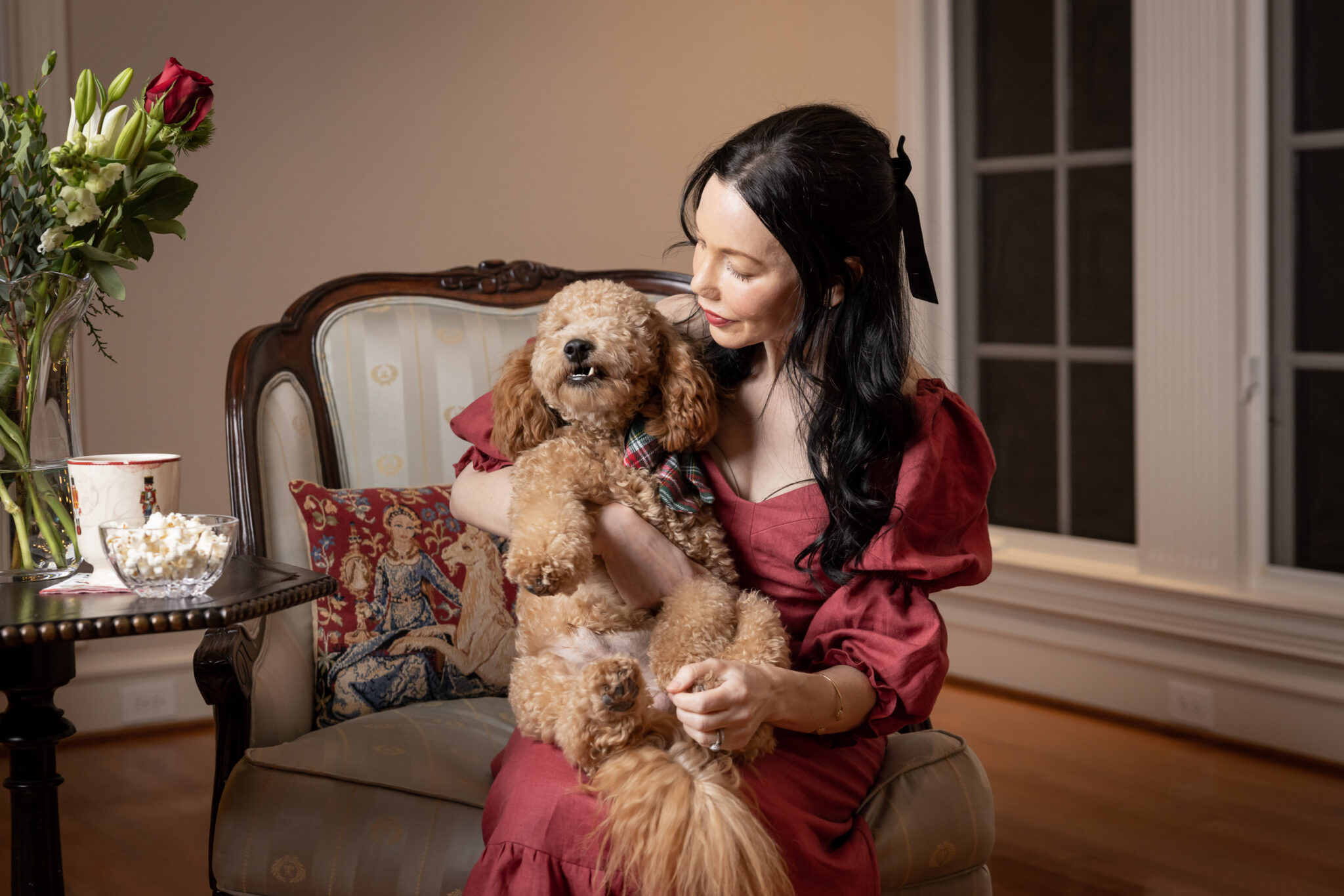 Thank you so much for stopping by!