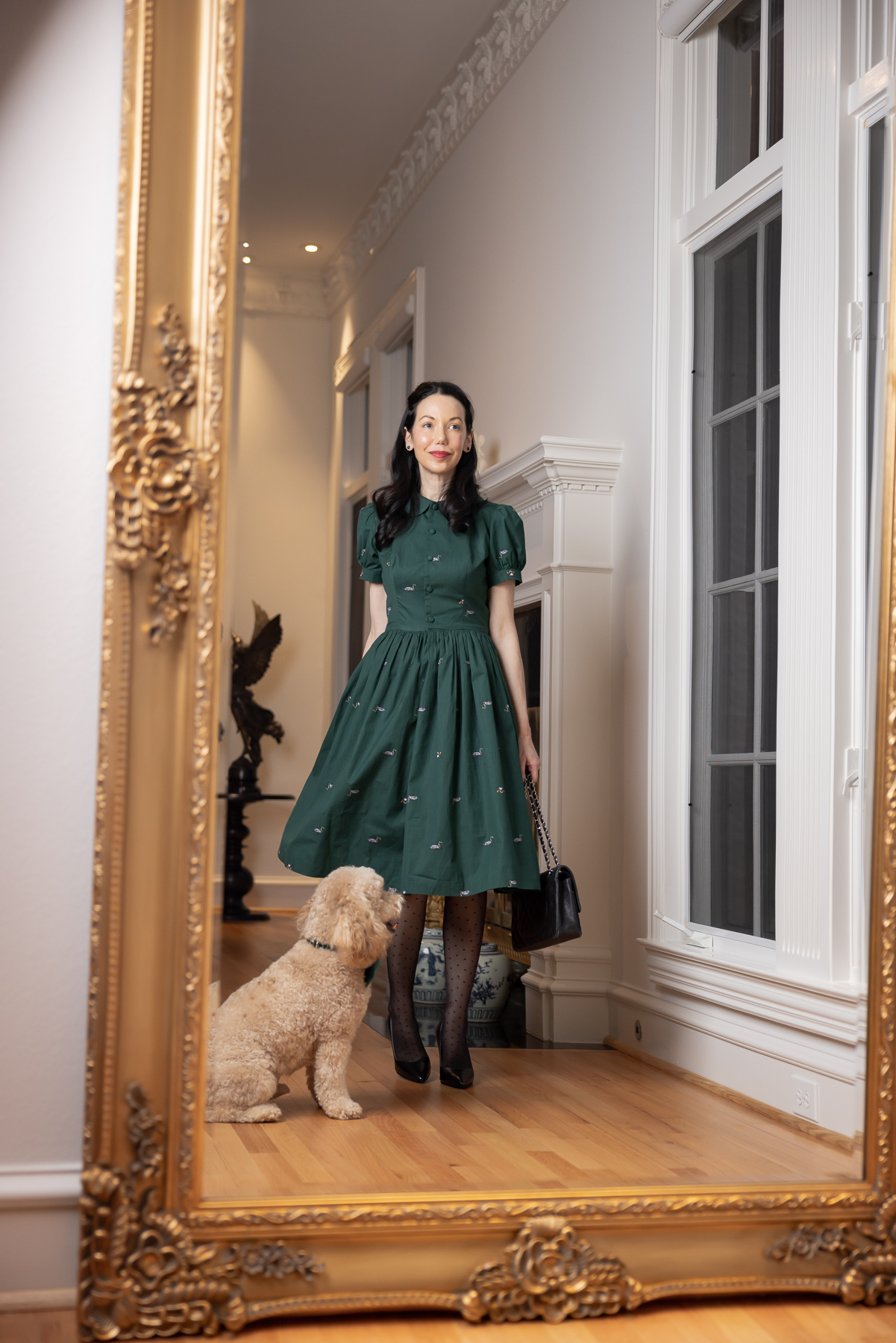 When I began binge watching the AMC series Mad Men a few months ago, I immediately began scouring the internet for the perfect Betty Draper dress!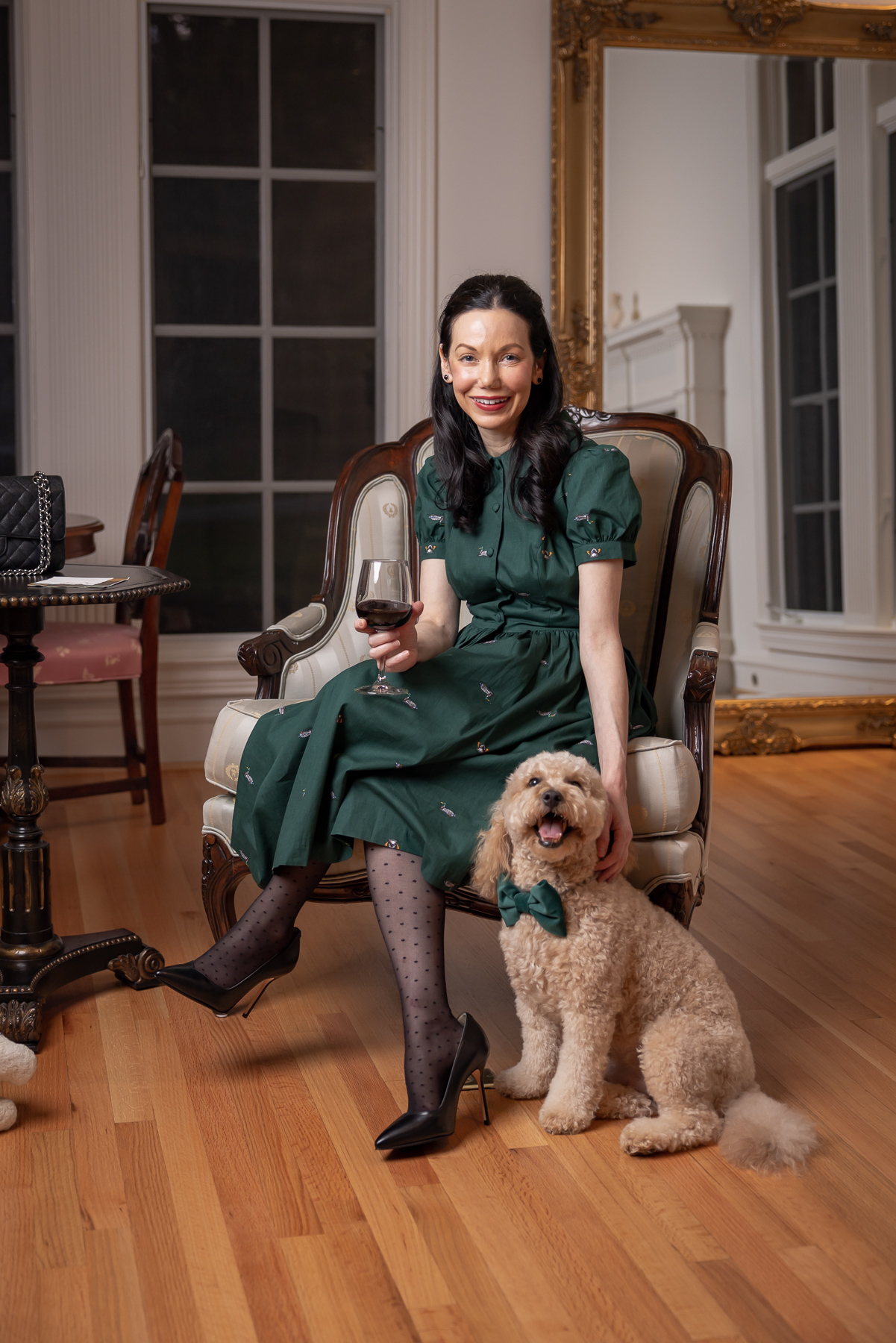 After somehow missing this brilliant period drama when it first began airing in 2007 (possibly because I was often to be found onstage in period dramas opposite many of Mad Men's guest star cast), I spent the last 3 months devouring all 92 episodes! The show is a beautifully crafted depiction of the men and women of Madison Avenue's advertising heyday that covers a ten year period beginning in March of 1960. The creative team and actors exquisitely capture the era and every historical detail is in place down to the wardrobe by costume designer Janie Bryant.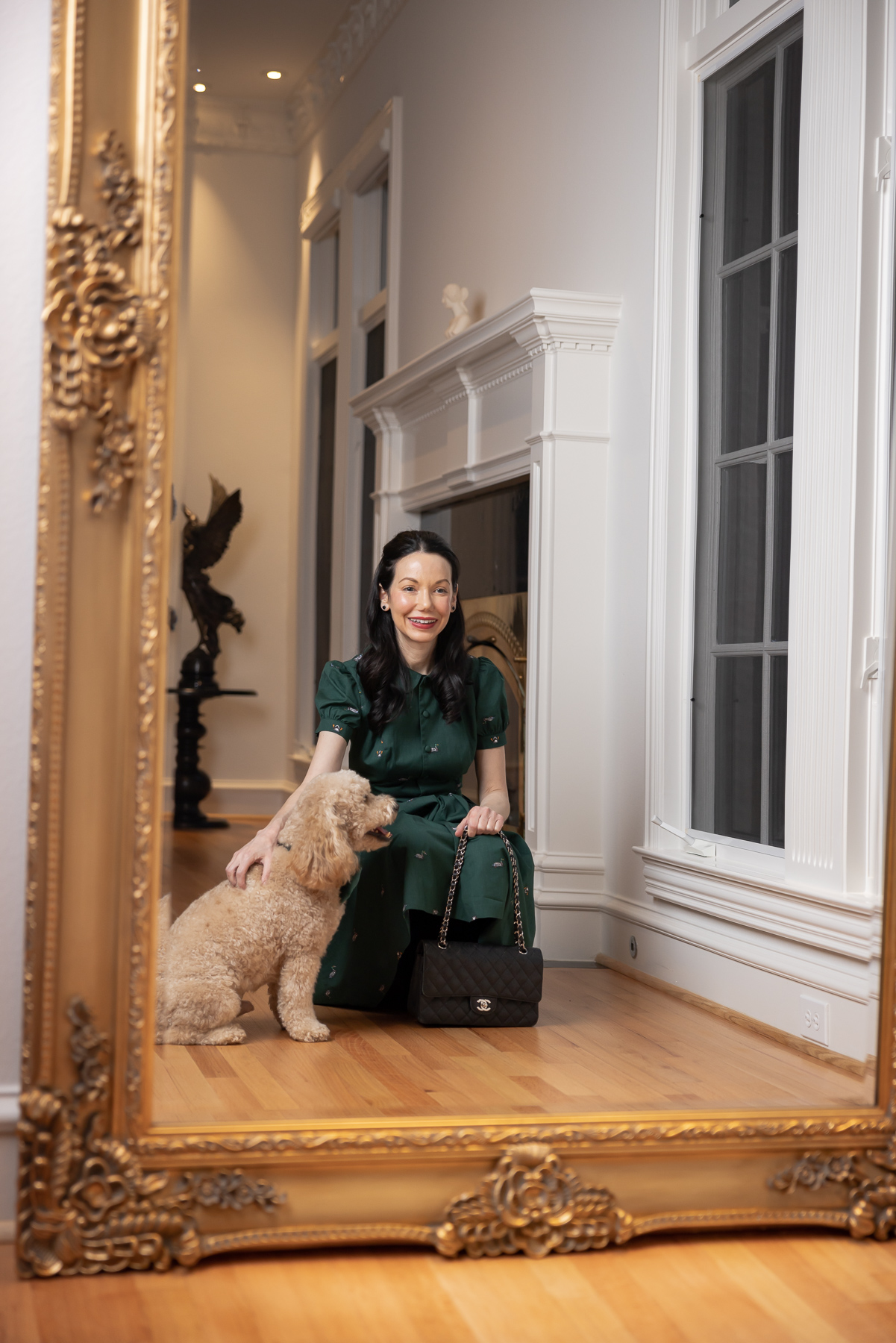 A Google search for Betty Draper dresses led me to Heart's and Found on Etsy where I snagged this gorgeous hunter green beauty with puffy sleeves, a cinched waist and a whimsical duck print. Most of Heart's and Founds dresses are custom pieces that you can order in a range of styles, colors and prints. The style I'm wearing is the Amelie Dress and this color and print is perfect for the upcoming holiday season.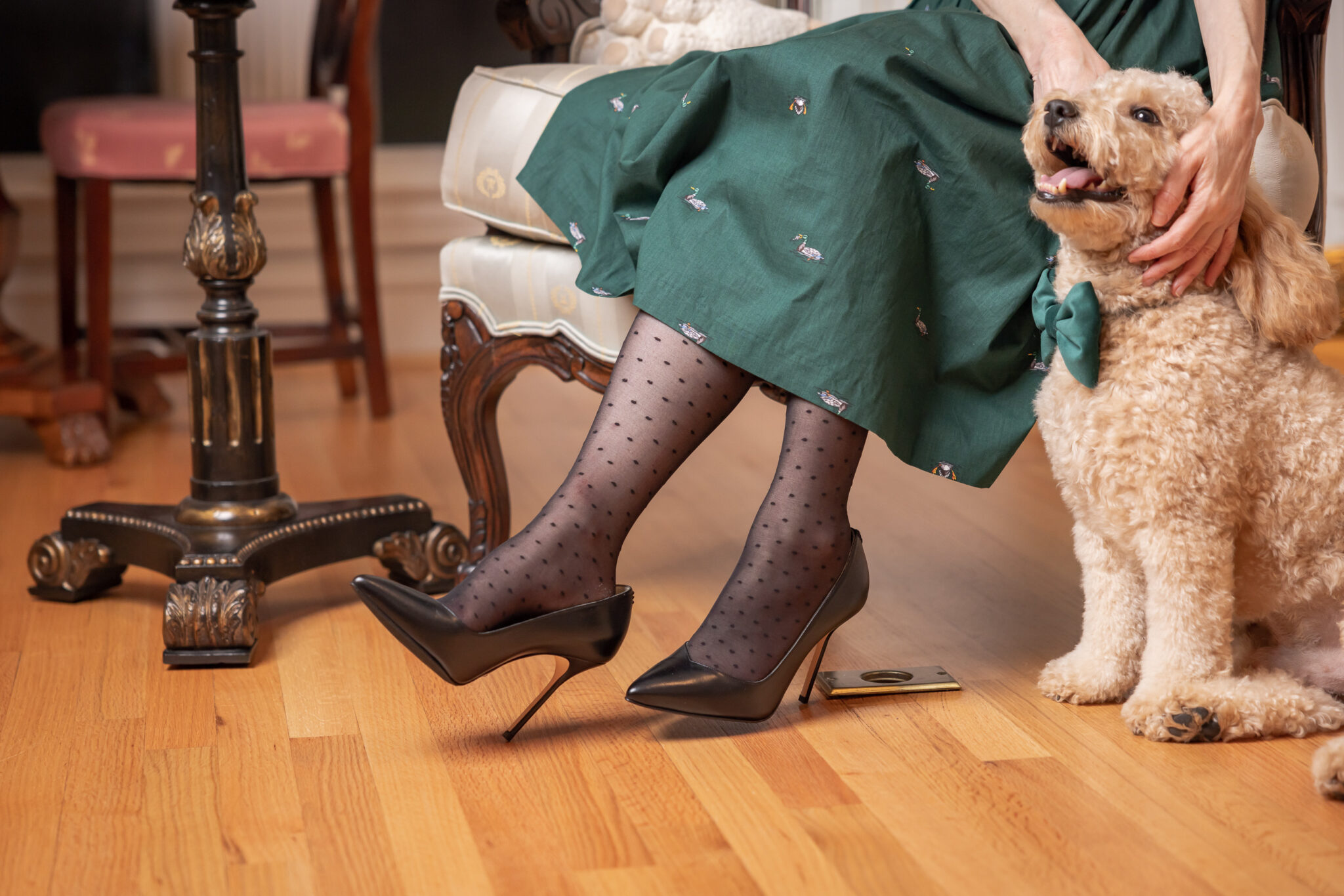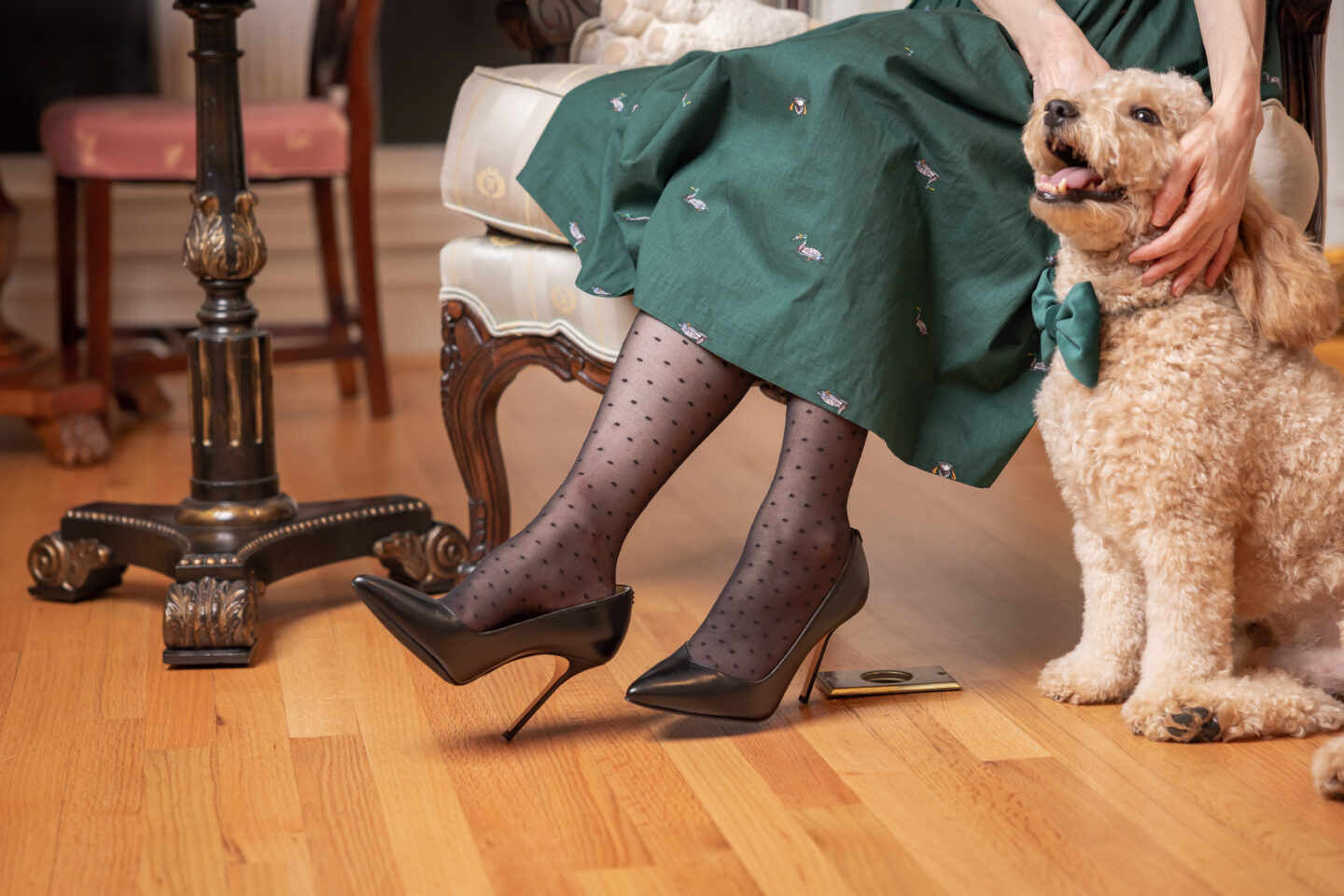 Of course no Mad Men moment would be complete without the perfect shoes (and booze) and Sarah Flint's Perfect Pump is just the classic beauty to complete the look! The pump comes in three different heel heights (I'm wearing the highest which is 100 mms.) and over a dozen different colors and prints. Sarah Flint's shoes are made for both beauty and comfort and the padding in this stiletto heel really makes it the perfect pump sure to be a classic staple in my wardrobe for years to come. Be sure to use my code SARAHFLINT-BALISAM for $50 off your first order.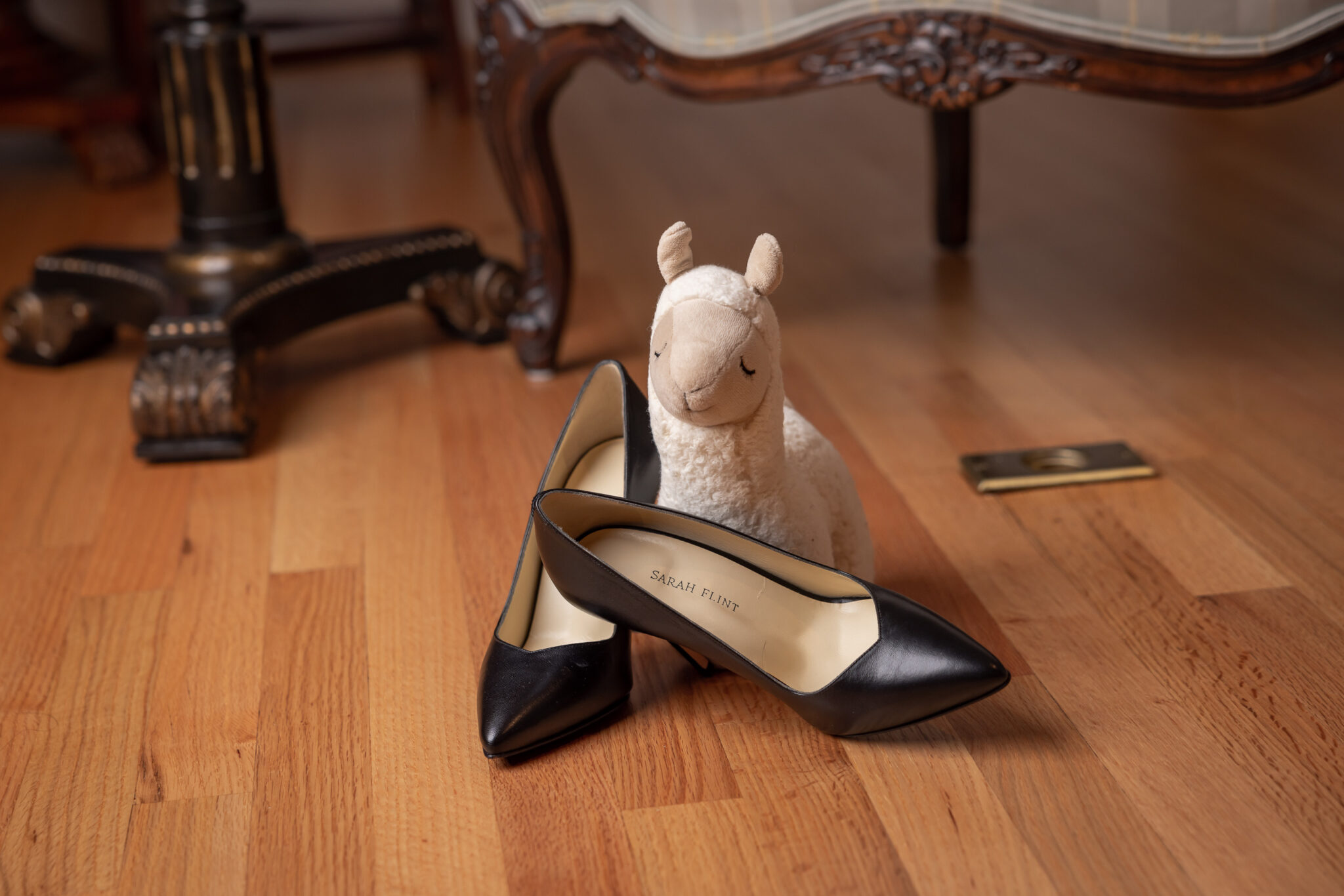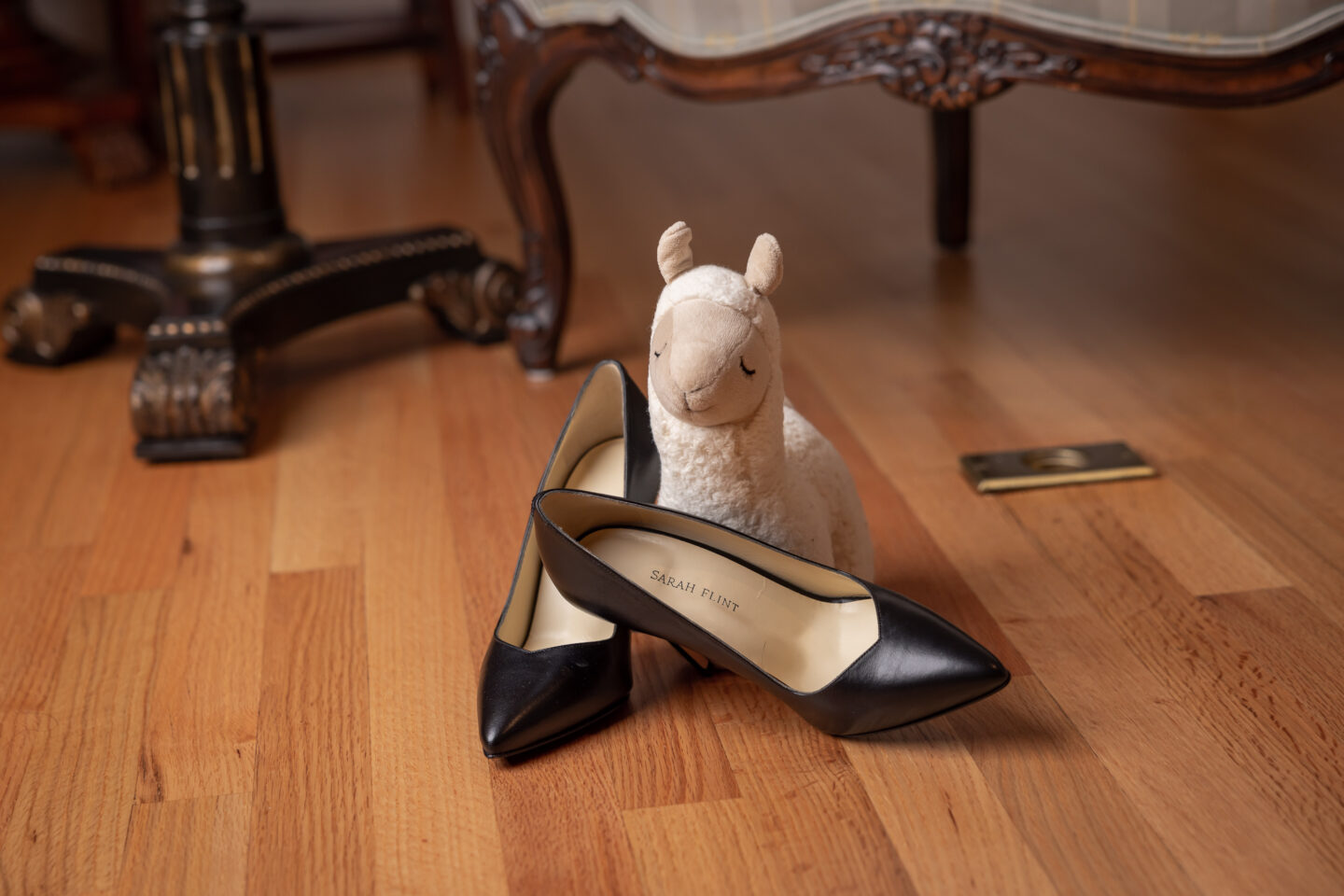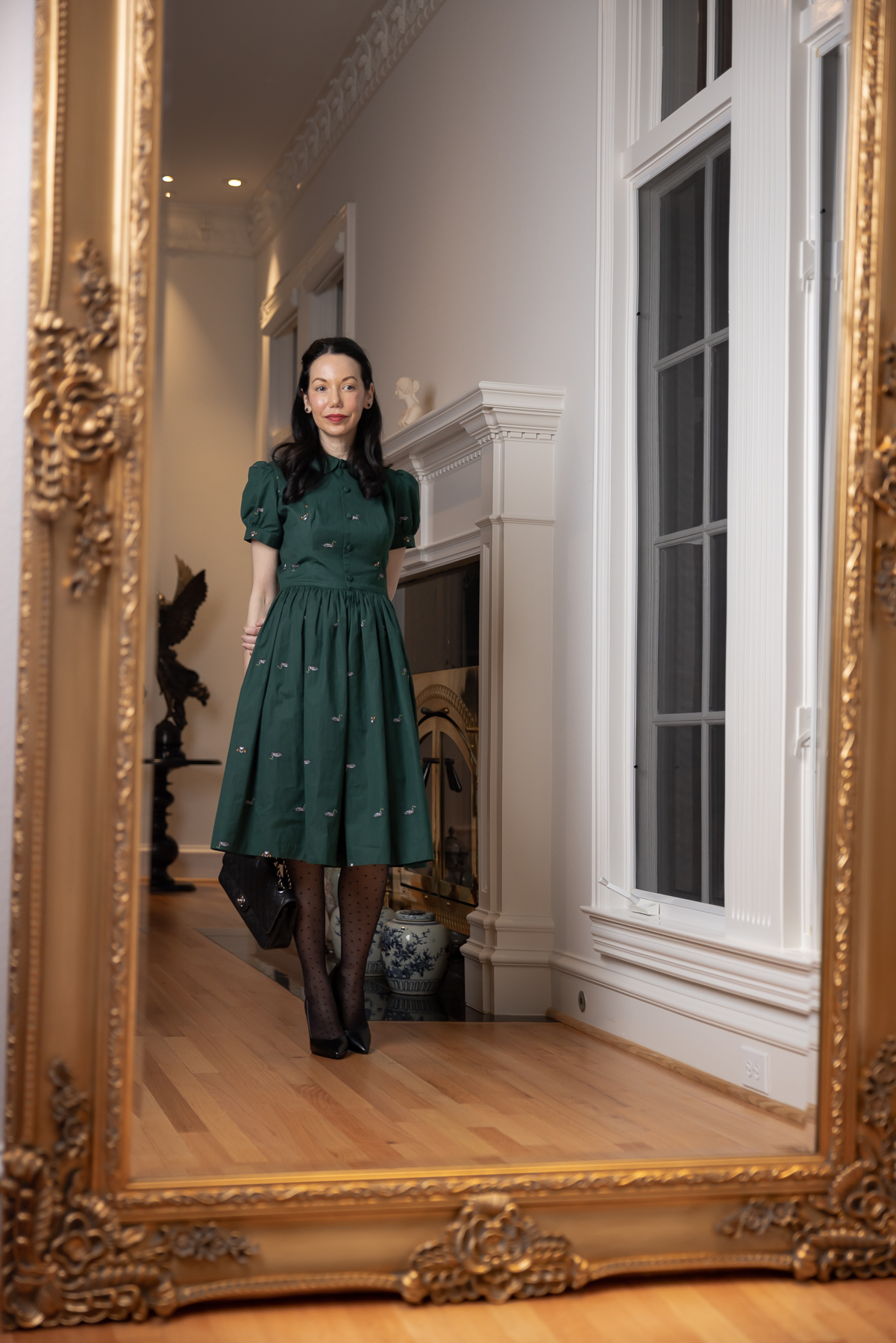 Sarah Flint Perfect Pump 100 in Black Calf c/o / Heart's and Found "Amelie" dress / Polka dot stockings (here and here) / Chanel bag (affordable here, here and here) / Charlie Cupcake's bowtie from The Foggy Dog and toy llama from Harry Barker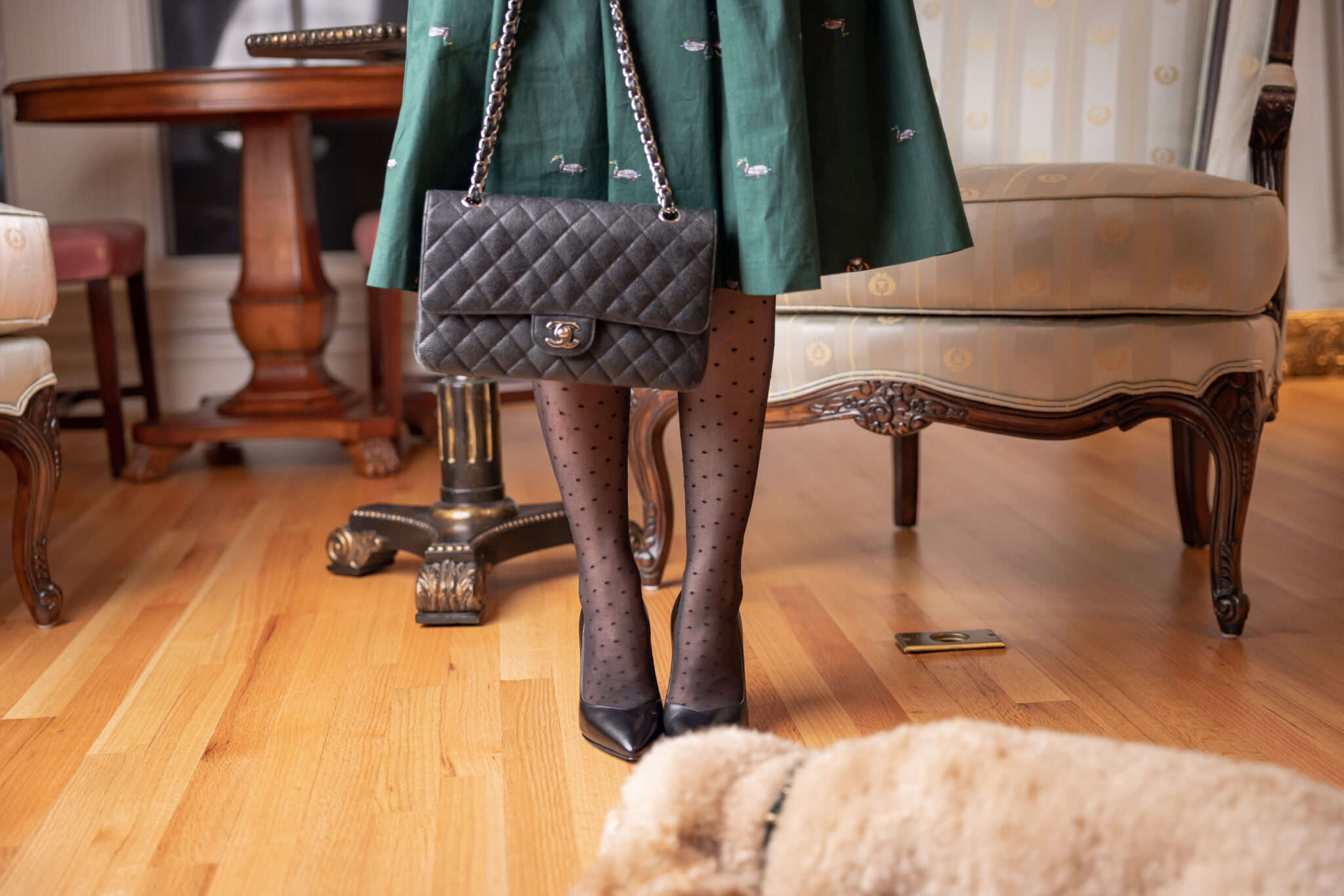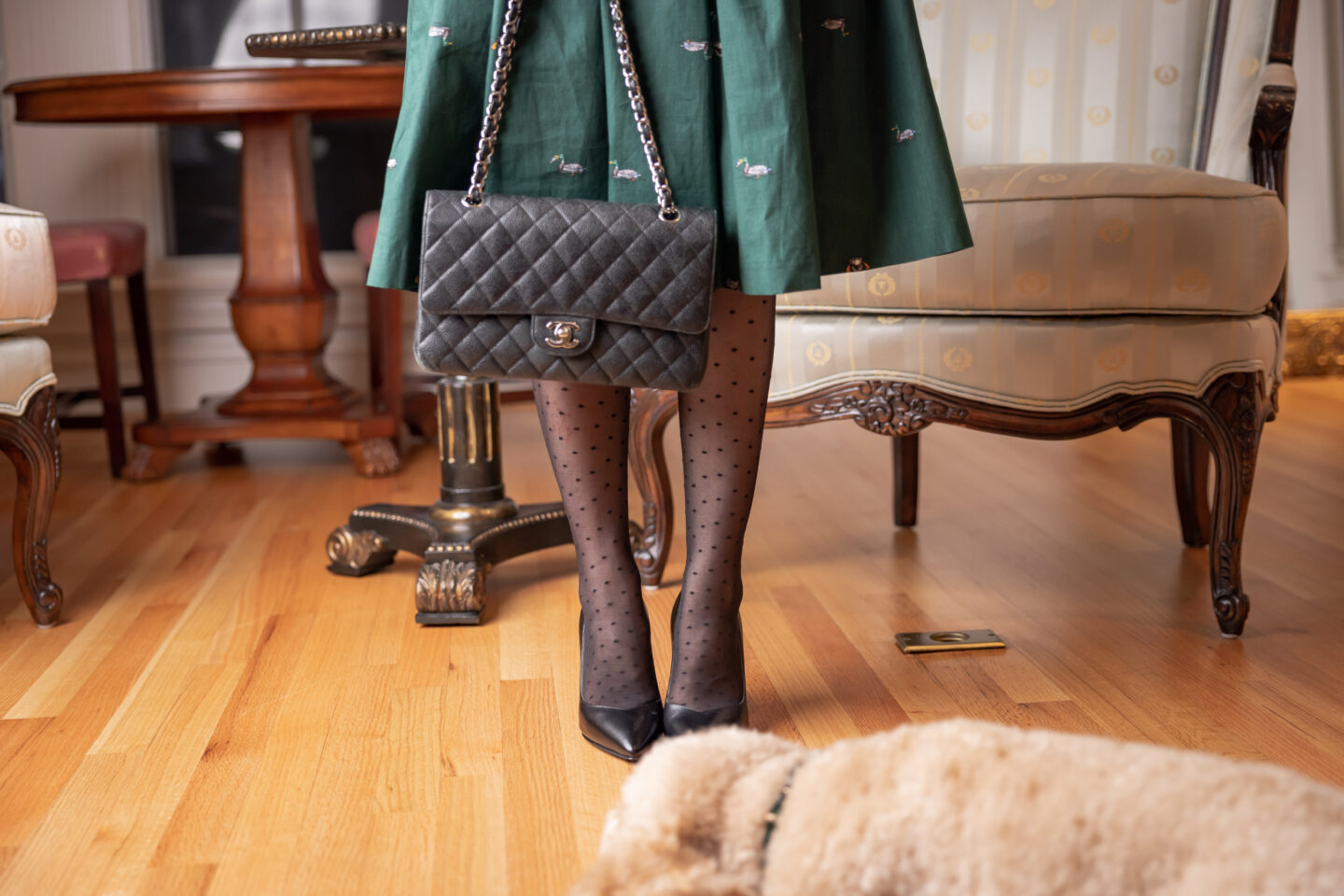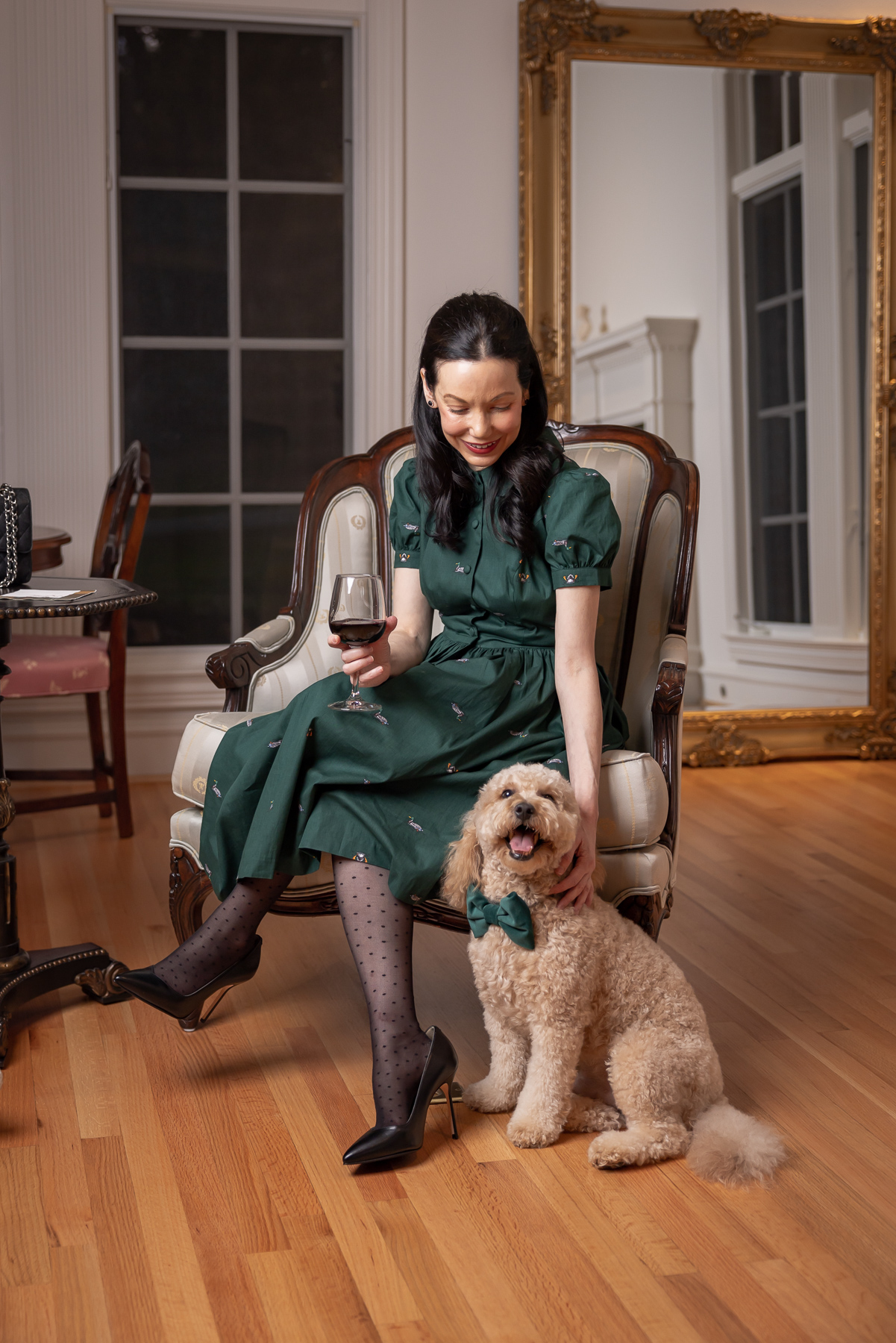 My dapper date Mr. Cupcake is wearing his finest formal bow tie from The Foggy Dog. He typically prefers to wear his birthday suit, but he's a good sport about dressing up for photo shoots and paw-ties!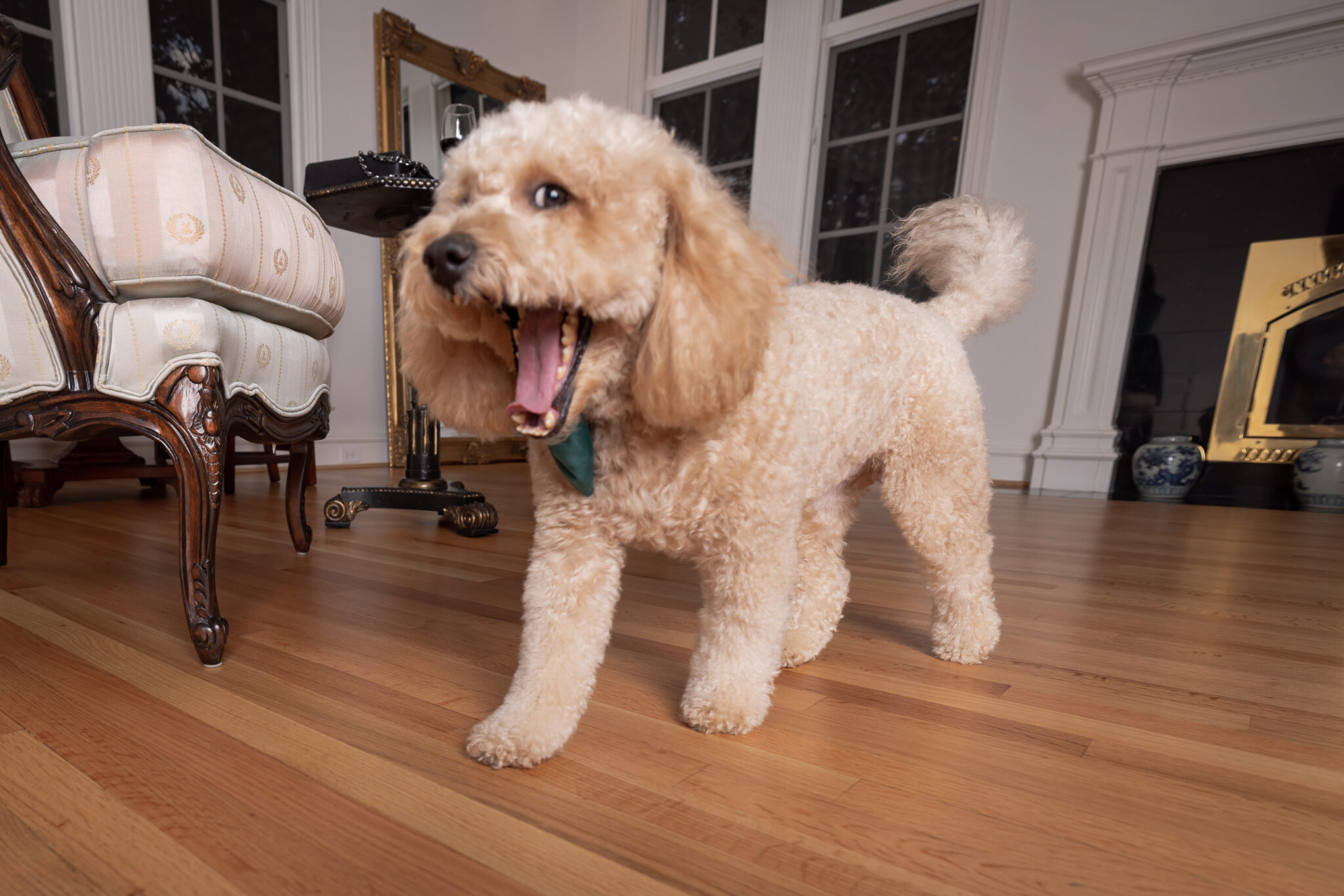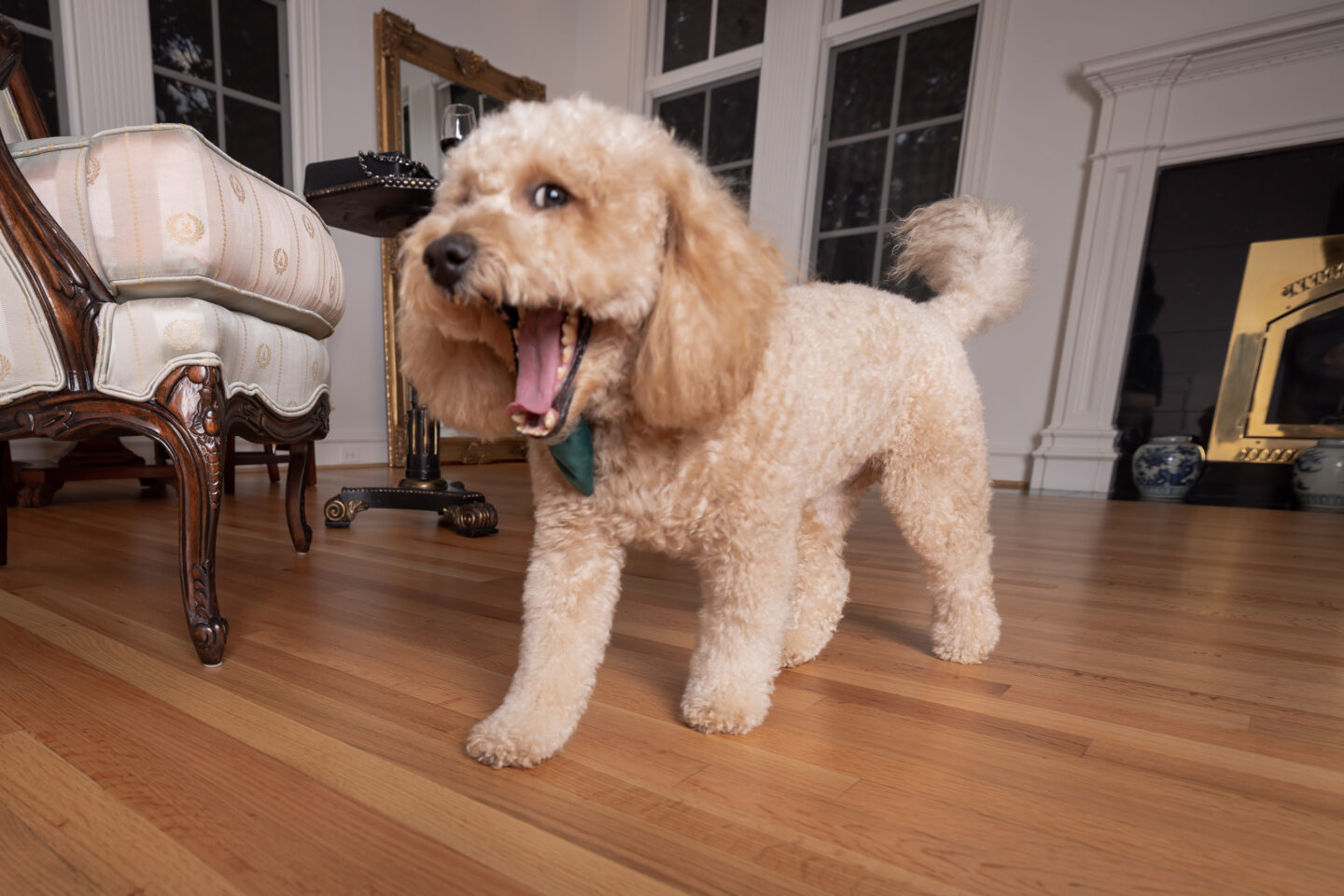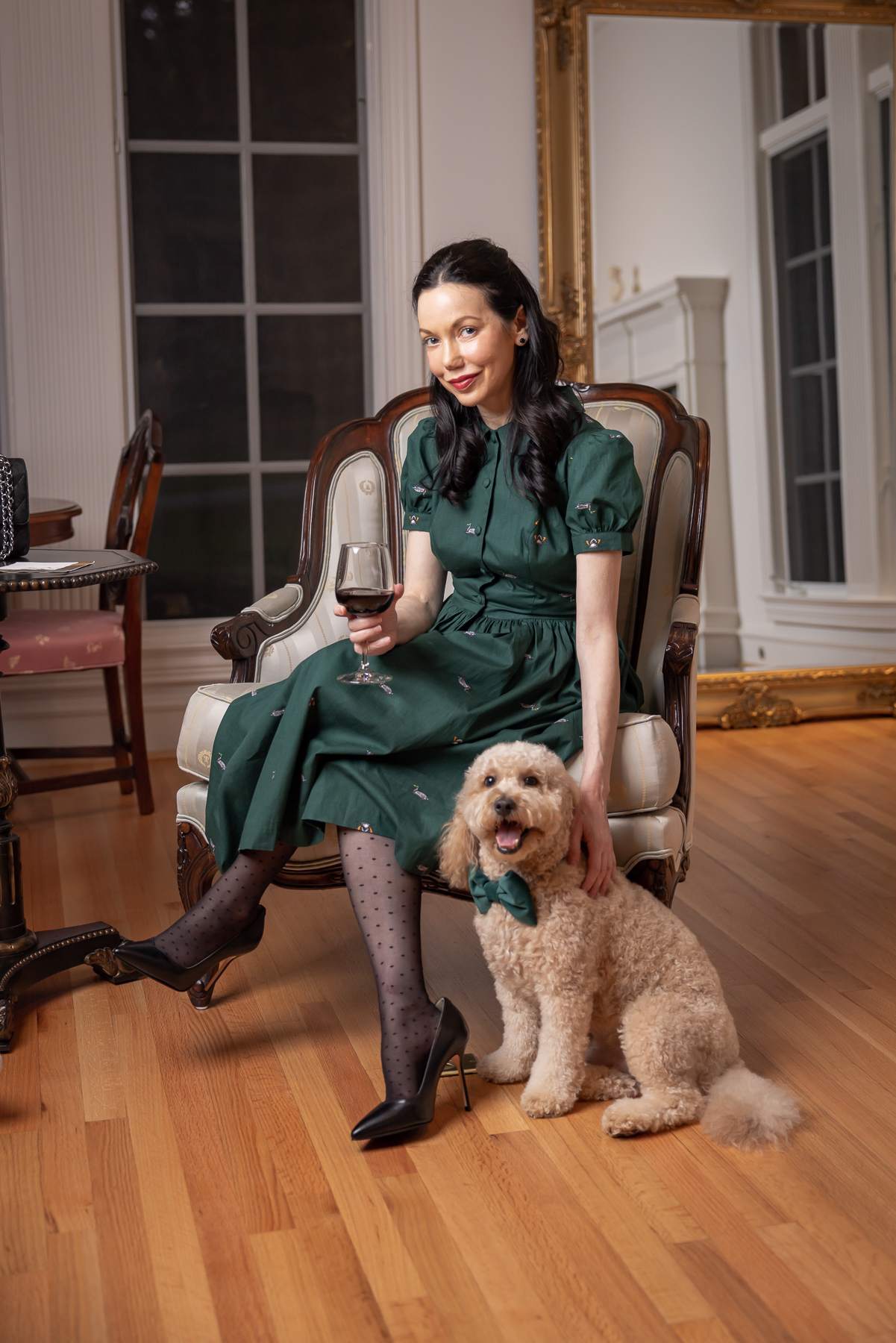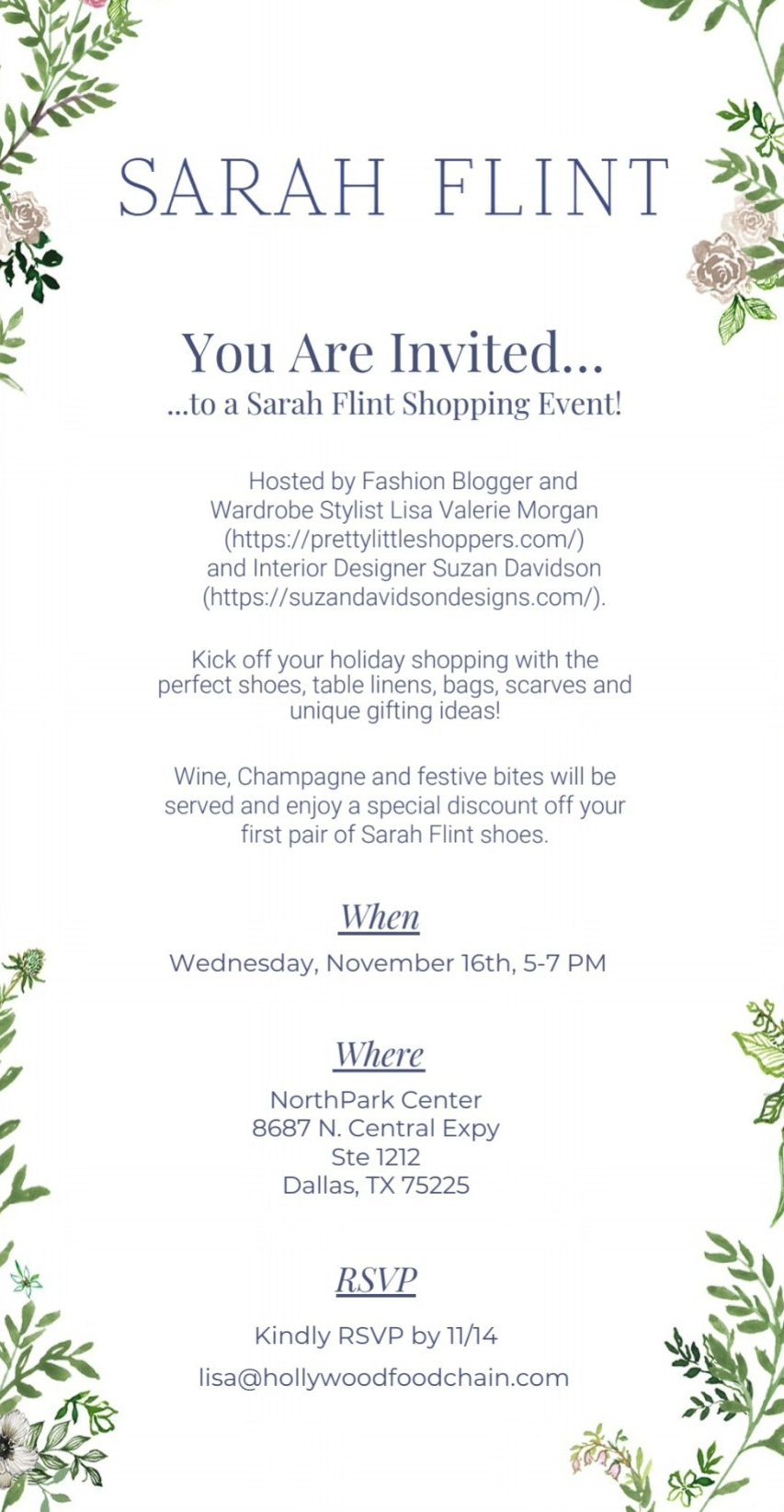 If you happen to live in the neighborhood, or will be visiting the DFW this month, I would love to invite you to a private shopping event I will be hosting at the gorgeous new Sarah Flint store in Dallas's North Park Center. Hope to see you there!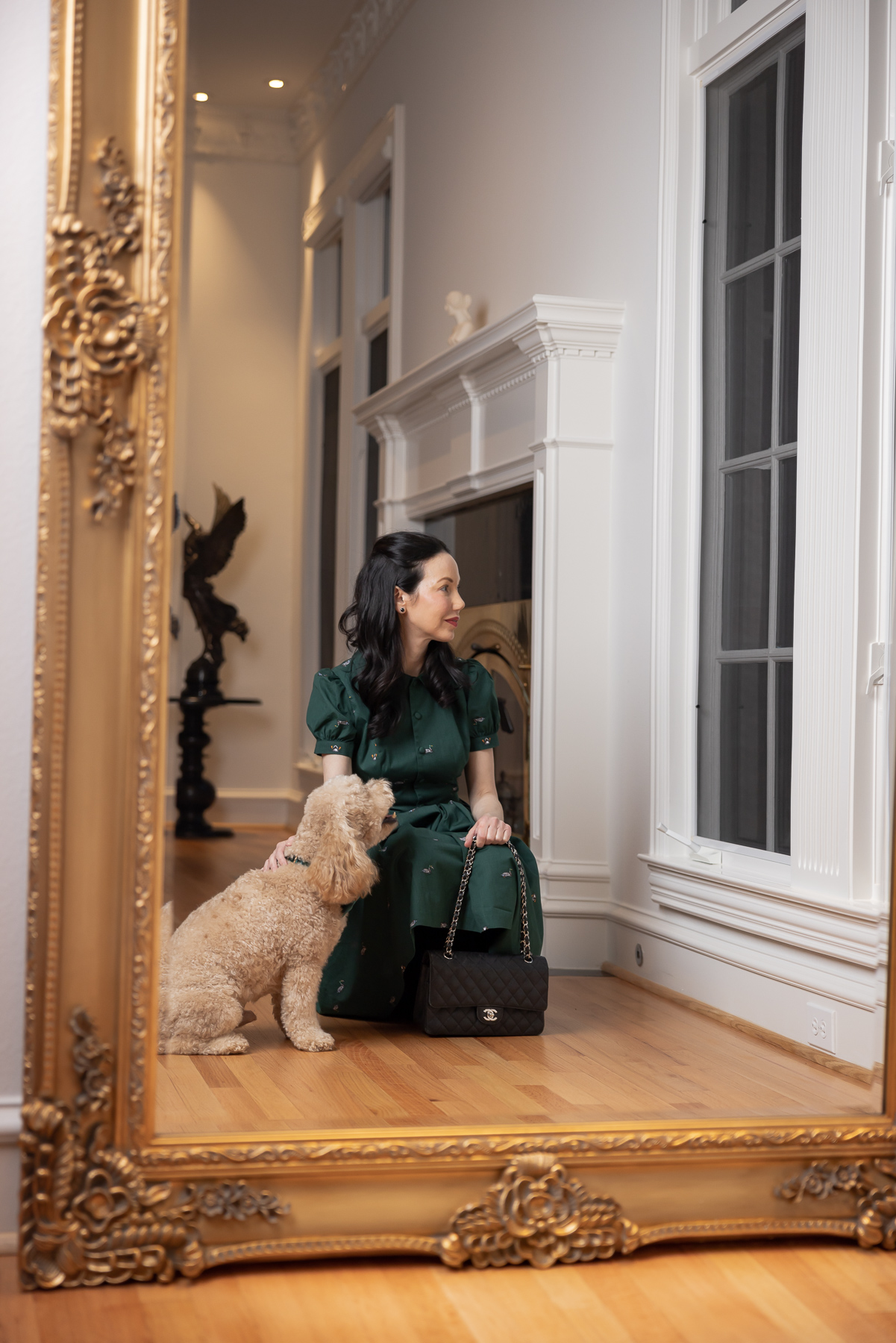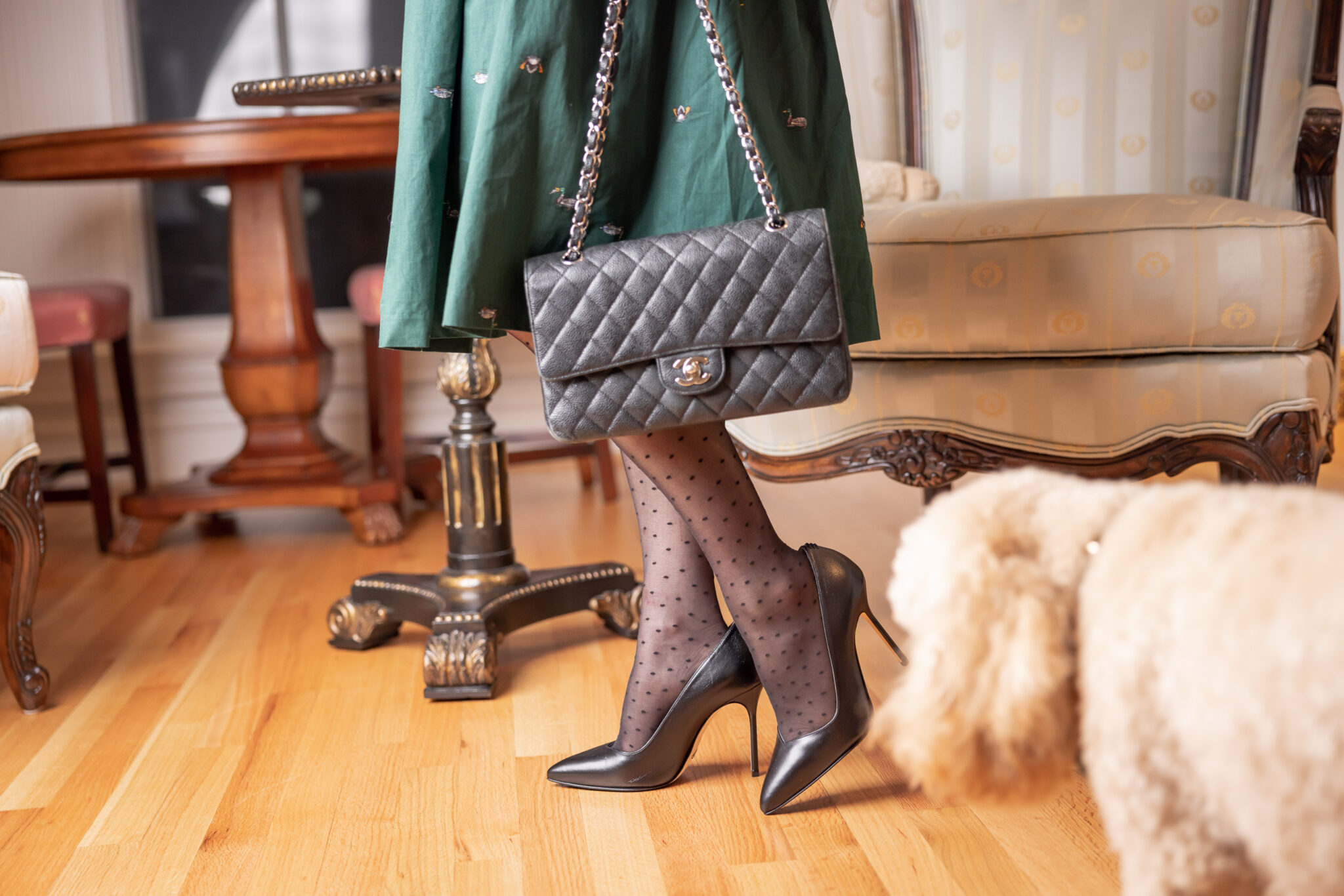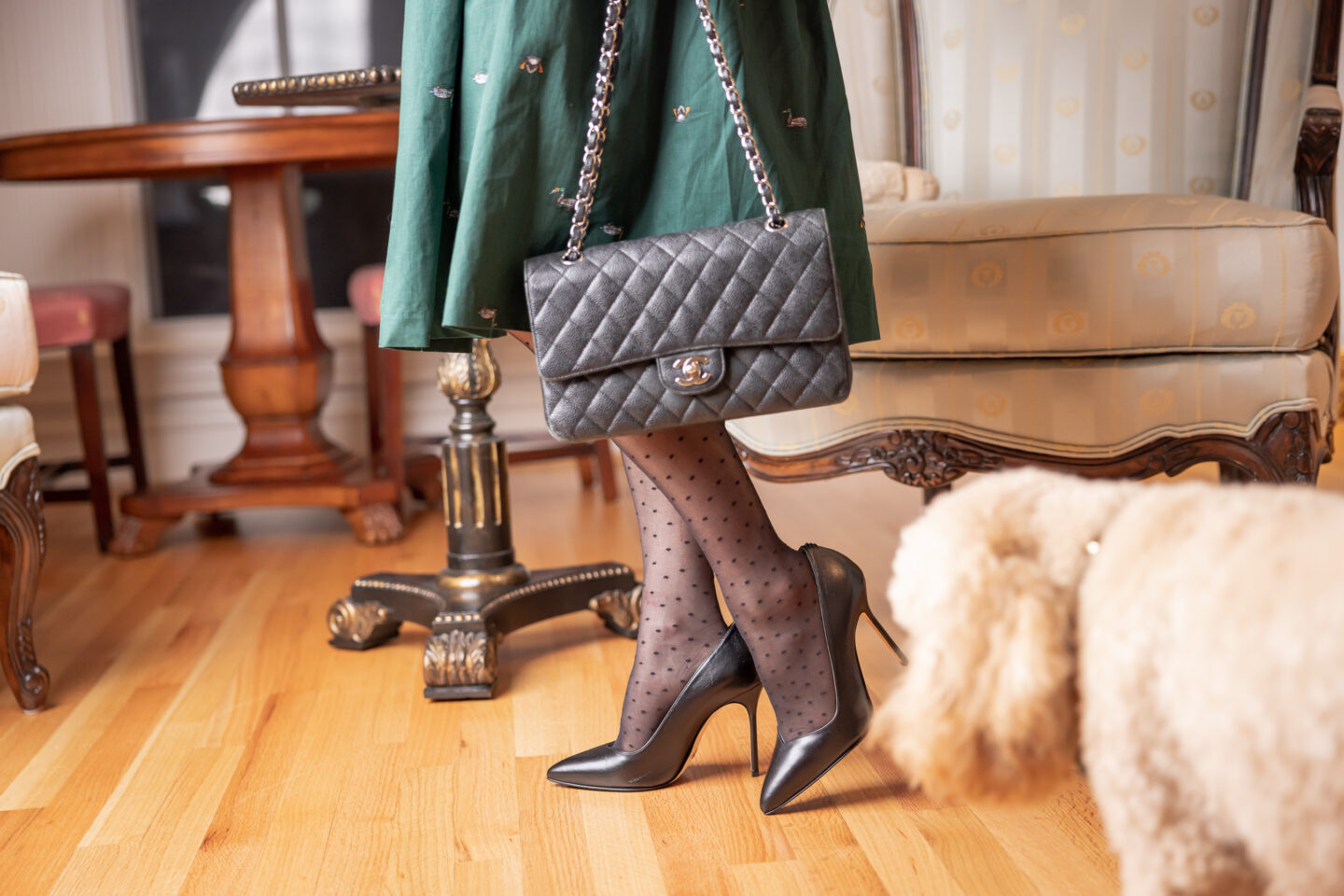 Photos by Thomas Garza.
Thank you so much for stopping by!
xoxo,
Lisa