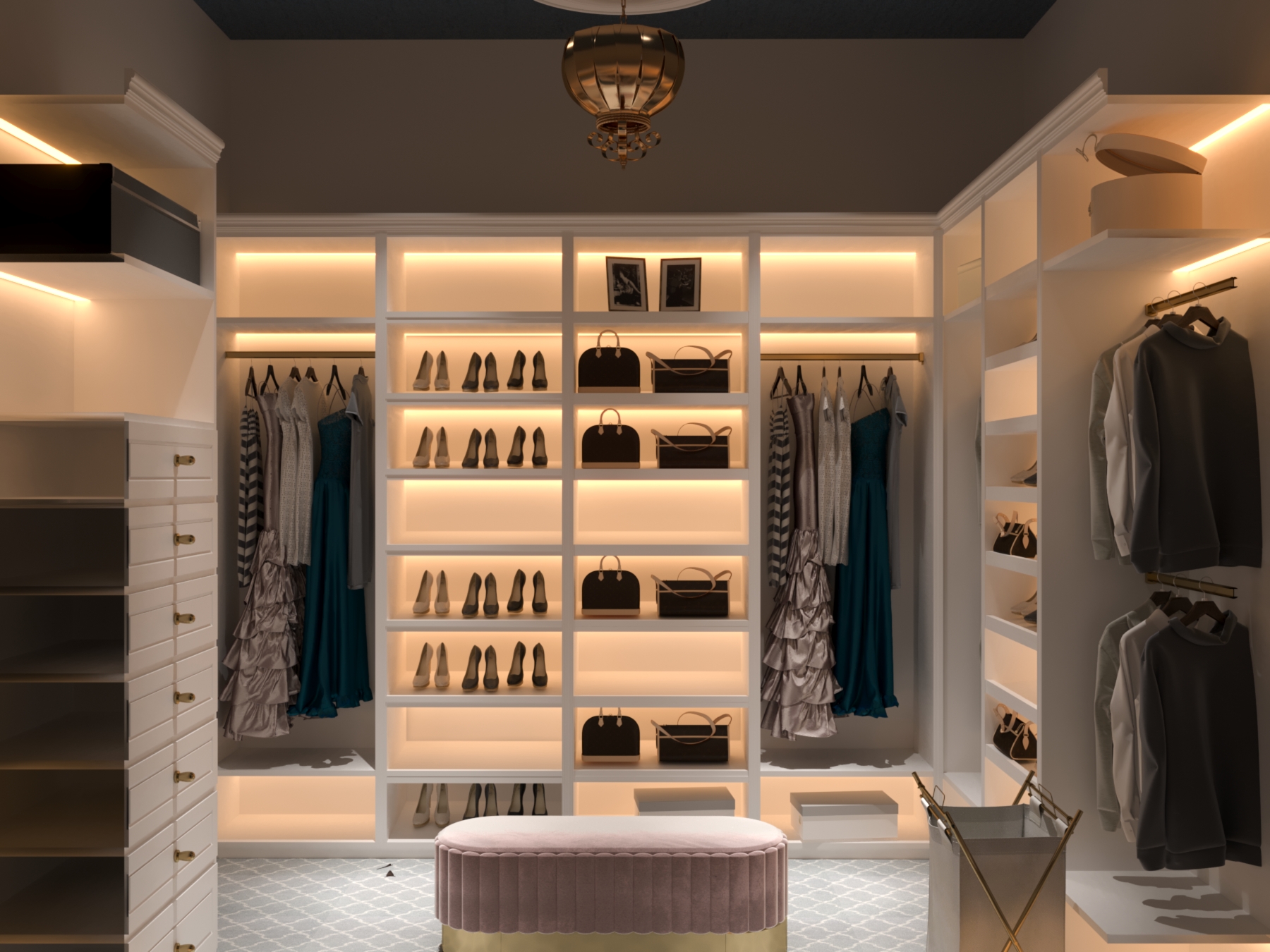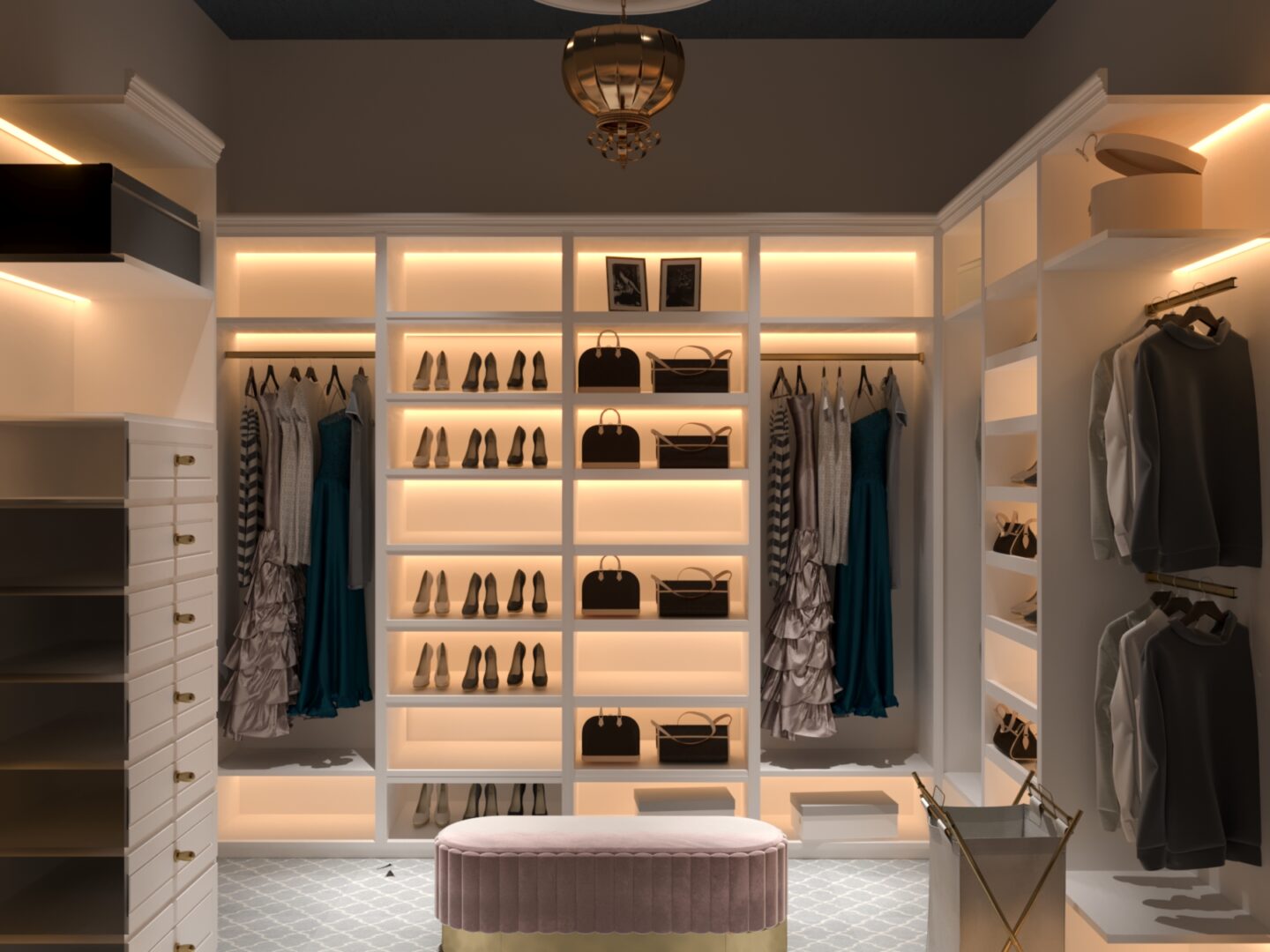 Show me a girl who is obsessed with fashion and I'll bet you my Lady Dior bag that she's not only dreaming of her next designer handbag or shoe purchase, but also a gorgeous space to house her collection of beauties! If she's anything like me, she probably spent endless hours dreaming of this space and all it's glorious possibilities and perhaps created an
extensive Pinterest board
collection full of design ideas. My own personal dream closet journey began when we decided to put our
Manhattan Beach house
on the market and started looking at potential new homes.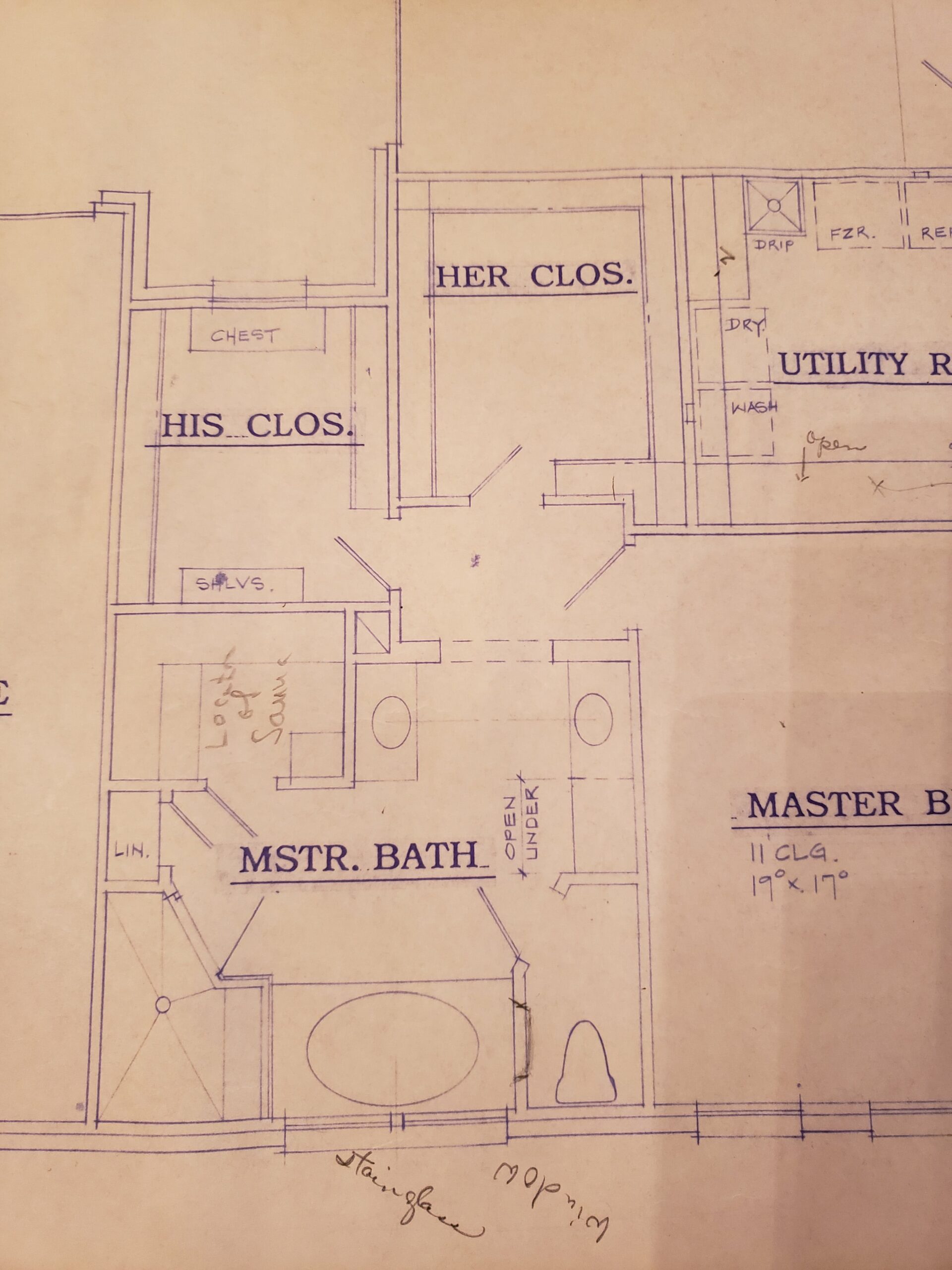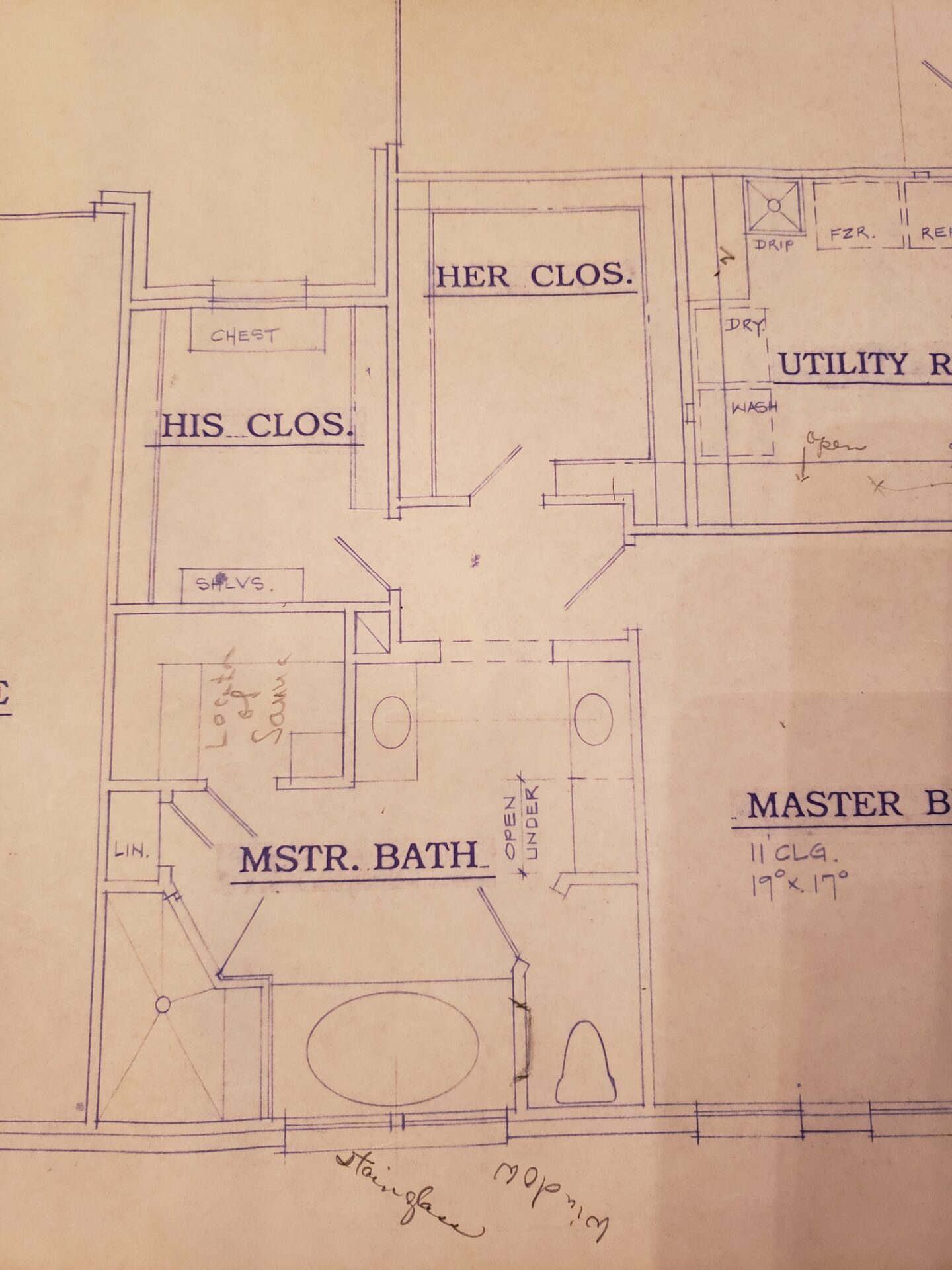 If you've been following me for awhile, you might already have read about how
our home selling didn't go as planned
. On the upside I ended up looking at over 400 homes in person (and thousands more online), leaving my imagination working overtime on how I would finally display my sartorial collection. At first I had imagined having a cloffice (aka a closet/office), which is ultimately what I ended up with in the house we bought in the Los Angeles hills, before moving to Texas…. and that closet/office ended up also doubling as a meditation room, yoga and kickboxing studio during the height of the lock down. 🙂
When we started looking at homes in Dallas, I was immediately struck by a big difference in home design in this new city. Let's just say that Texans really takes closet space (and as I've now learned shopping) seriously! Many of the homes we viewed also had primary bedrooms located on the first floor with the remaining bedrooms upstairs, so the idea of a cloffice no longer made sense. Now the question became how to turn the space that I had into my dream Hollywood Regency closet?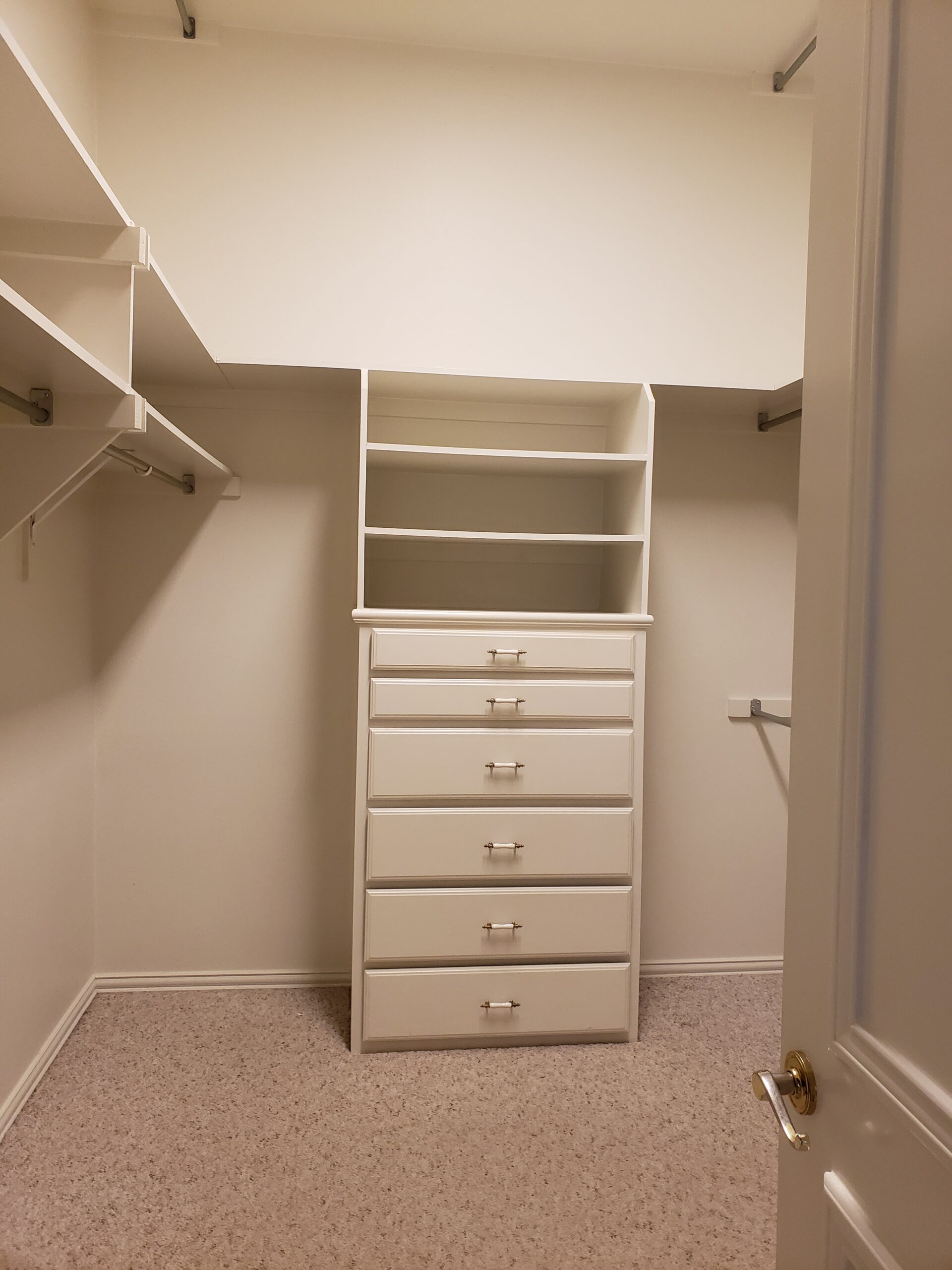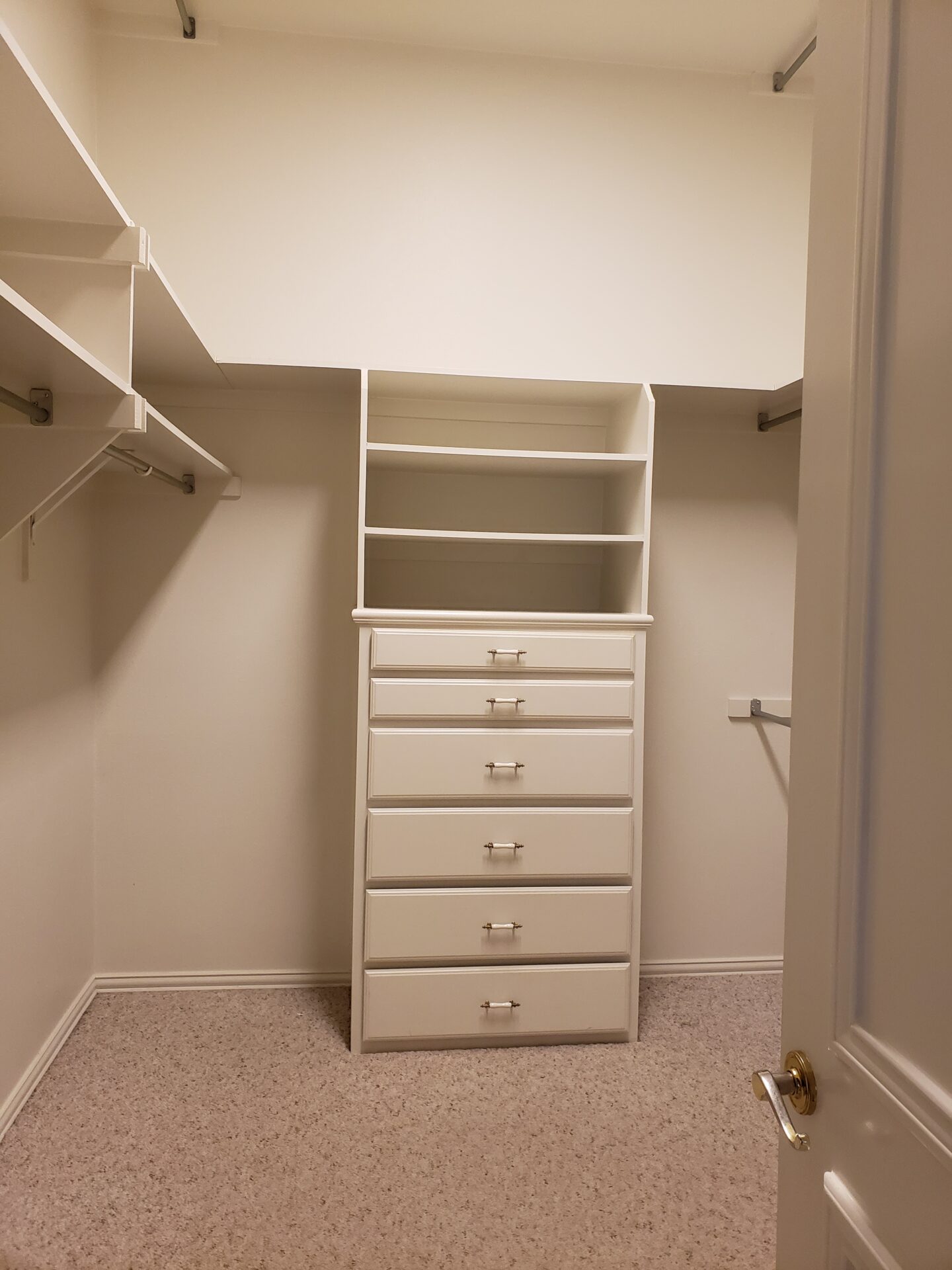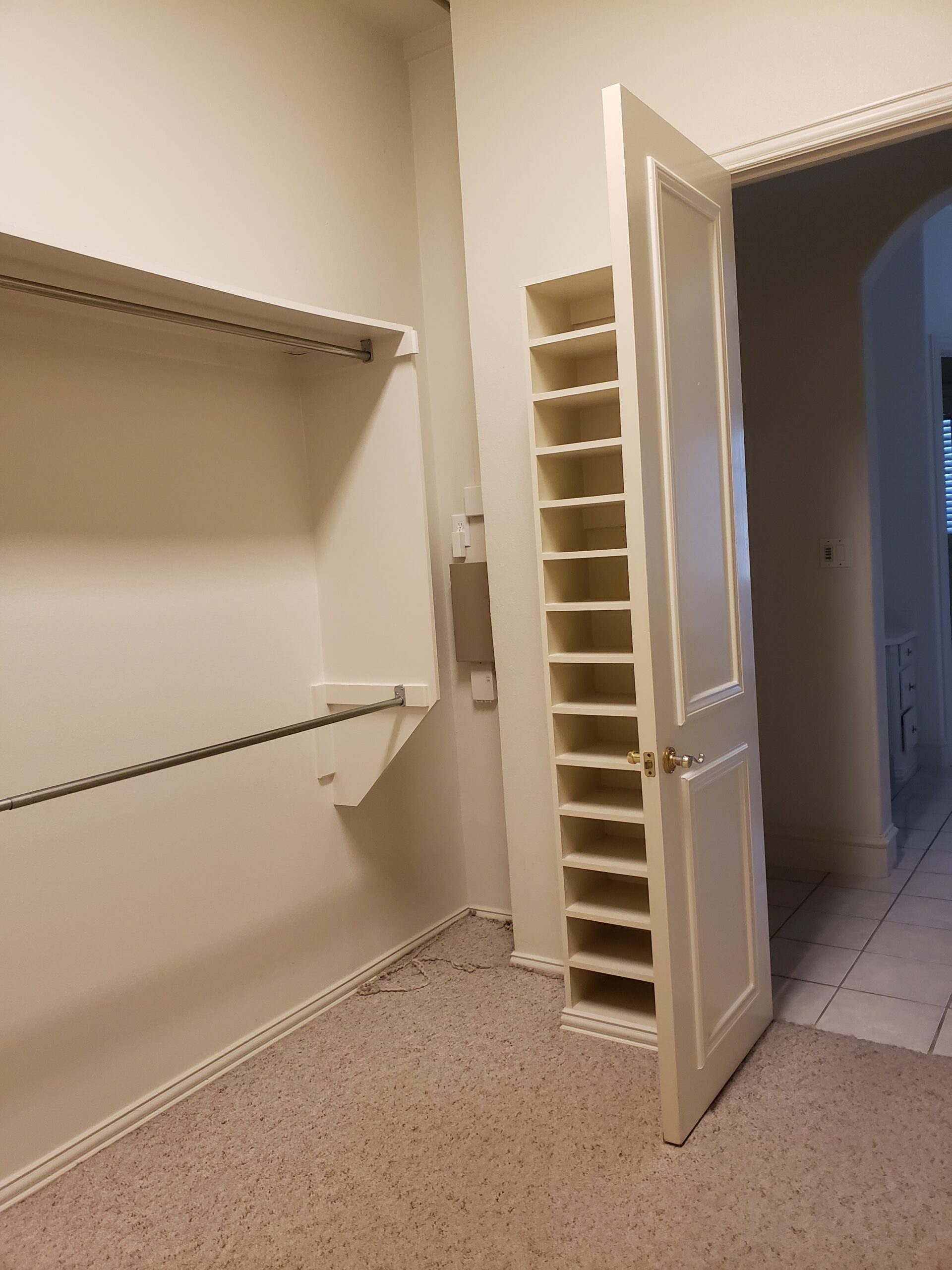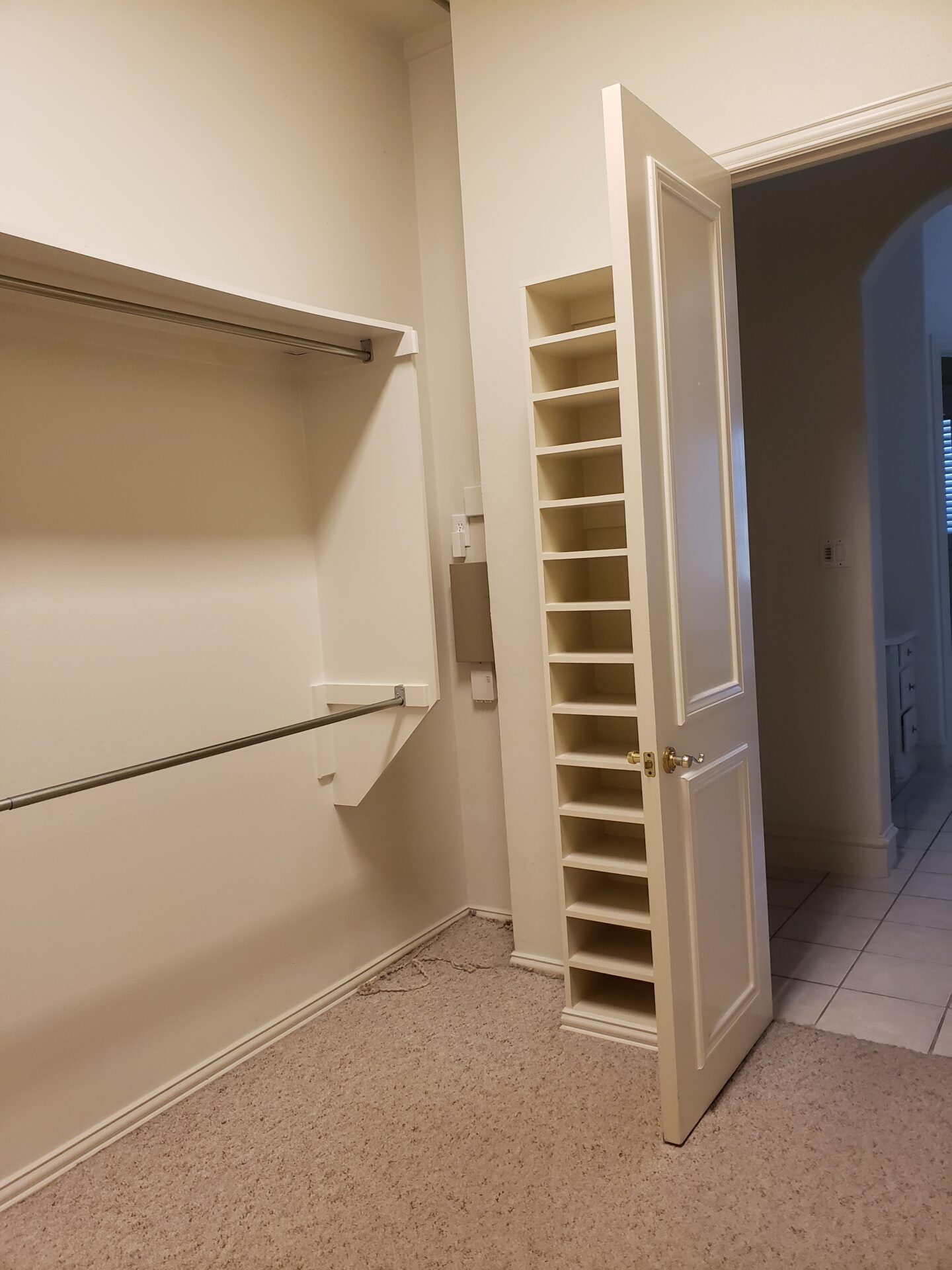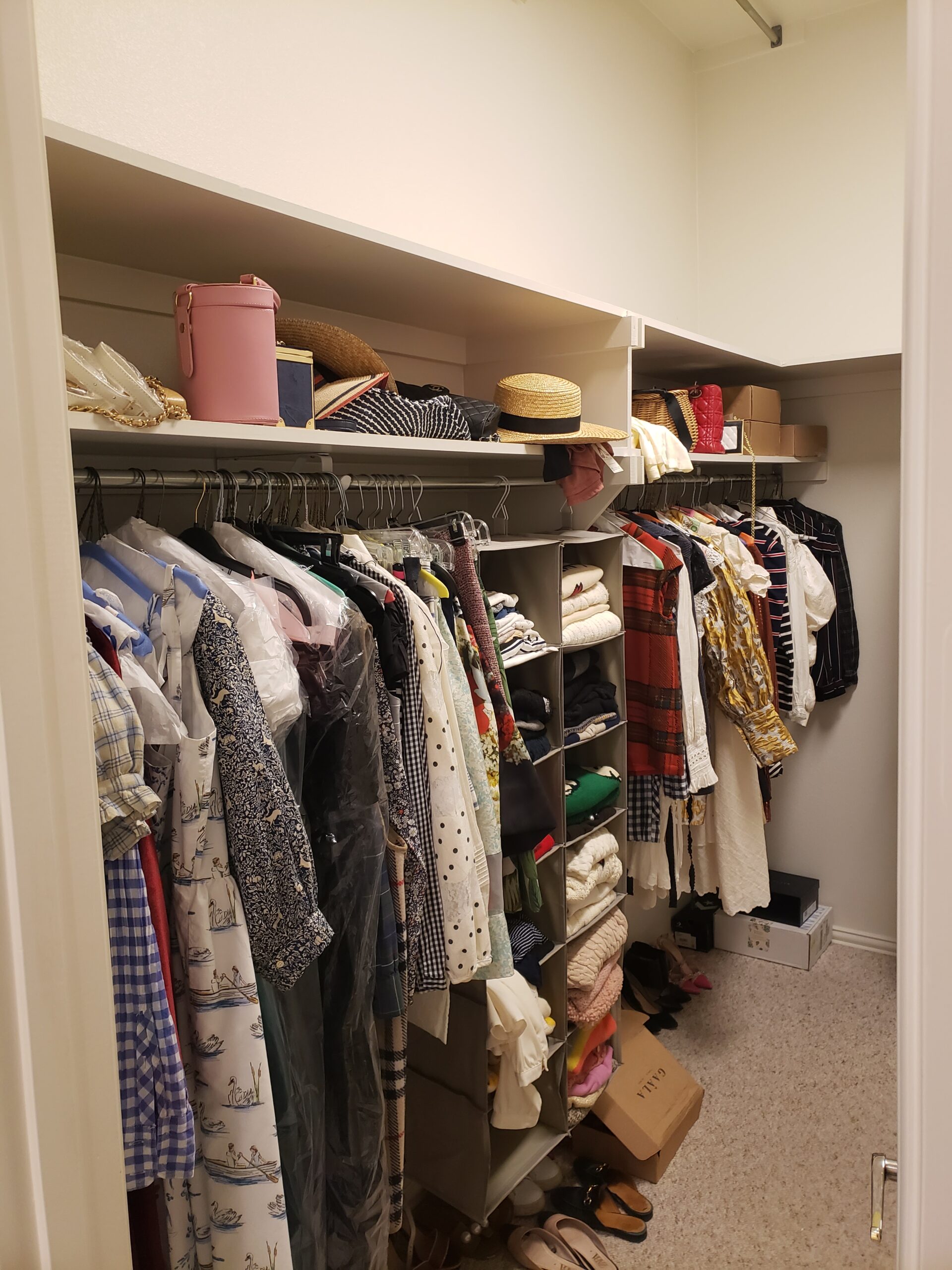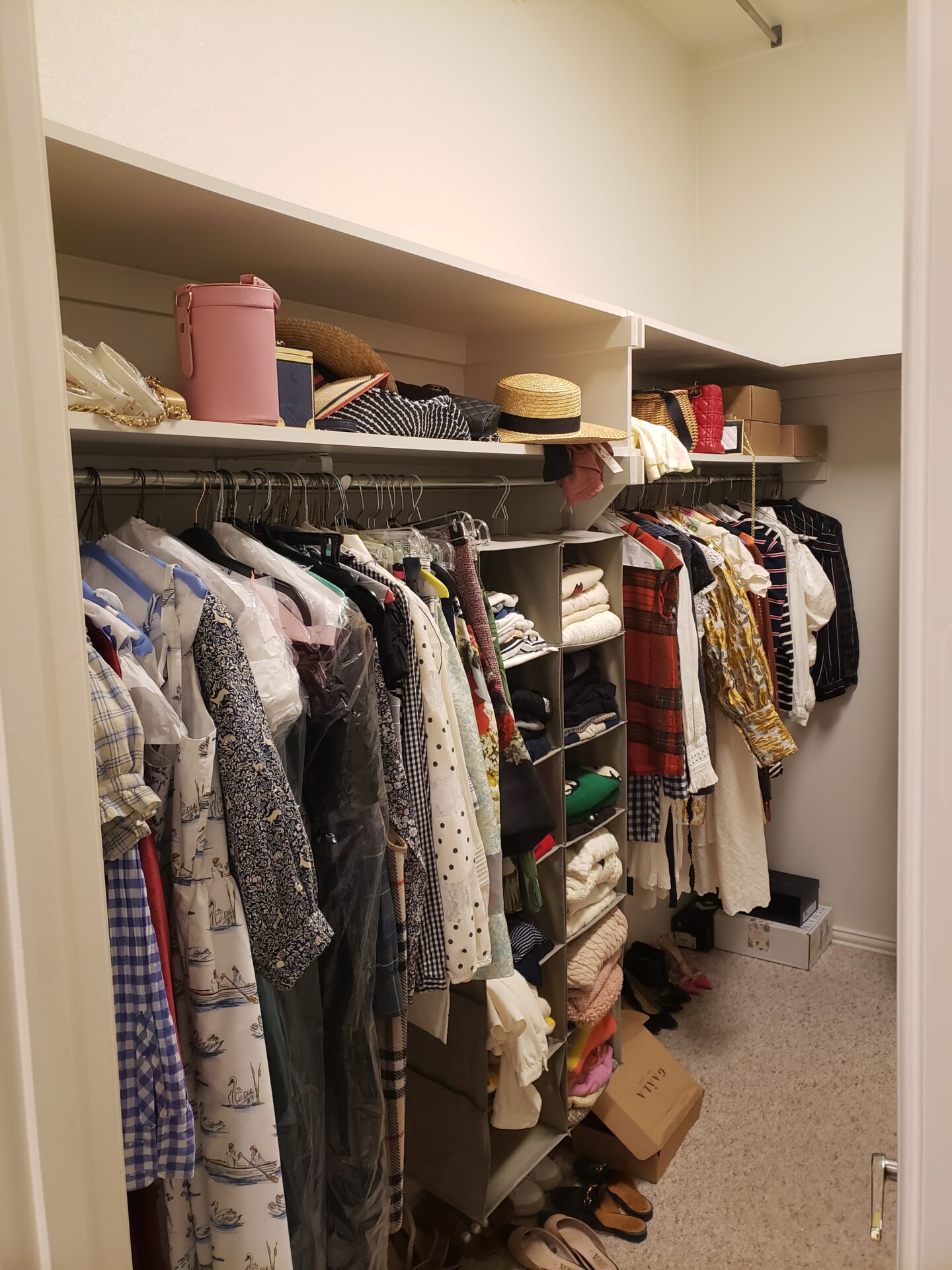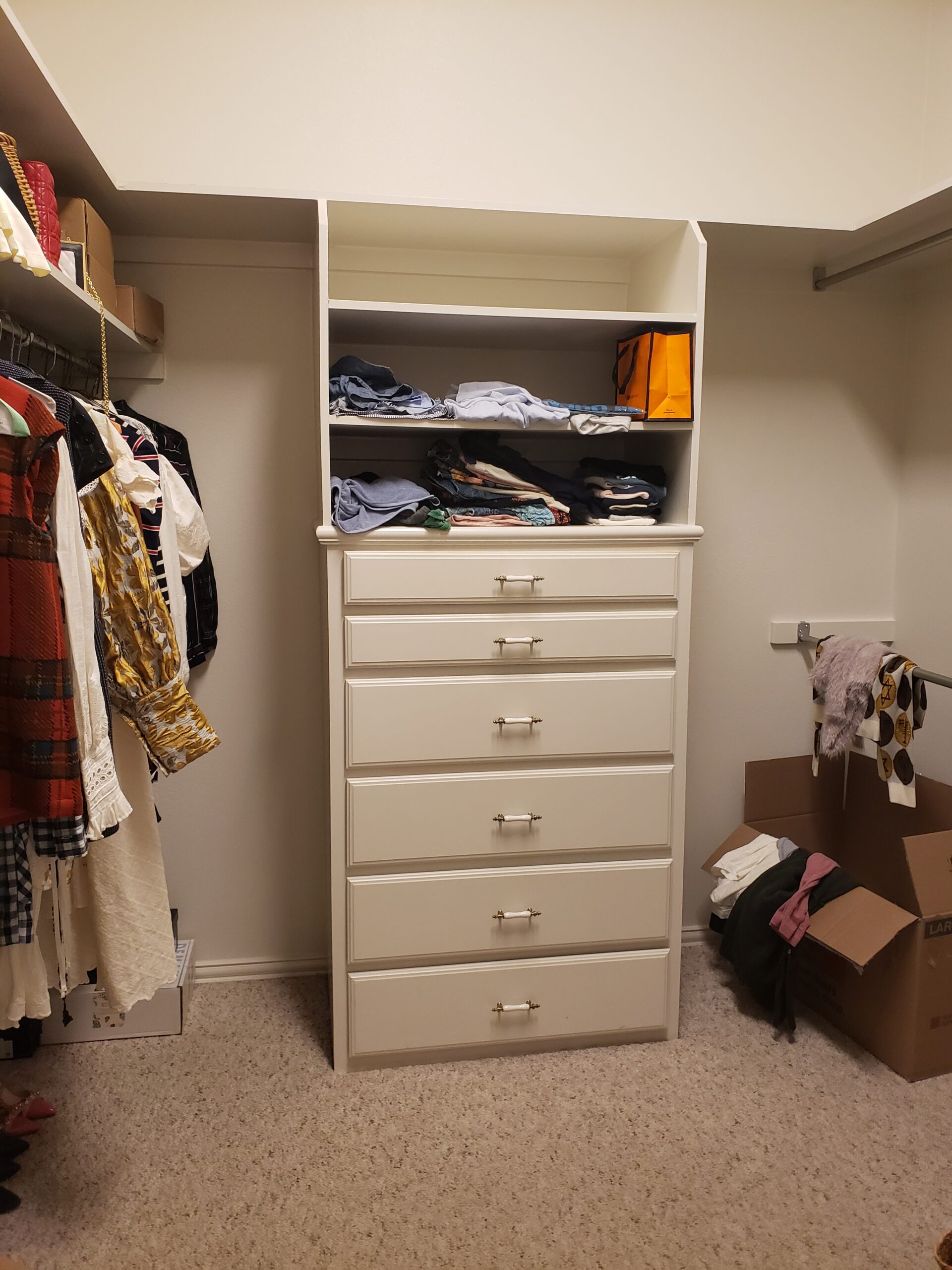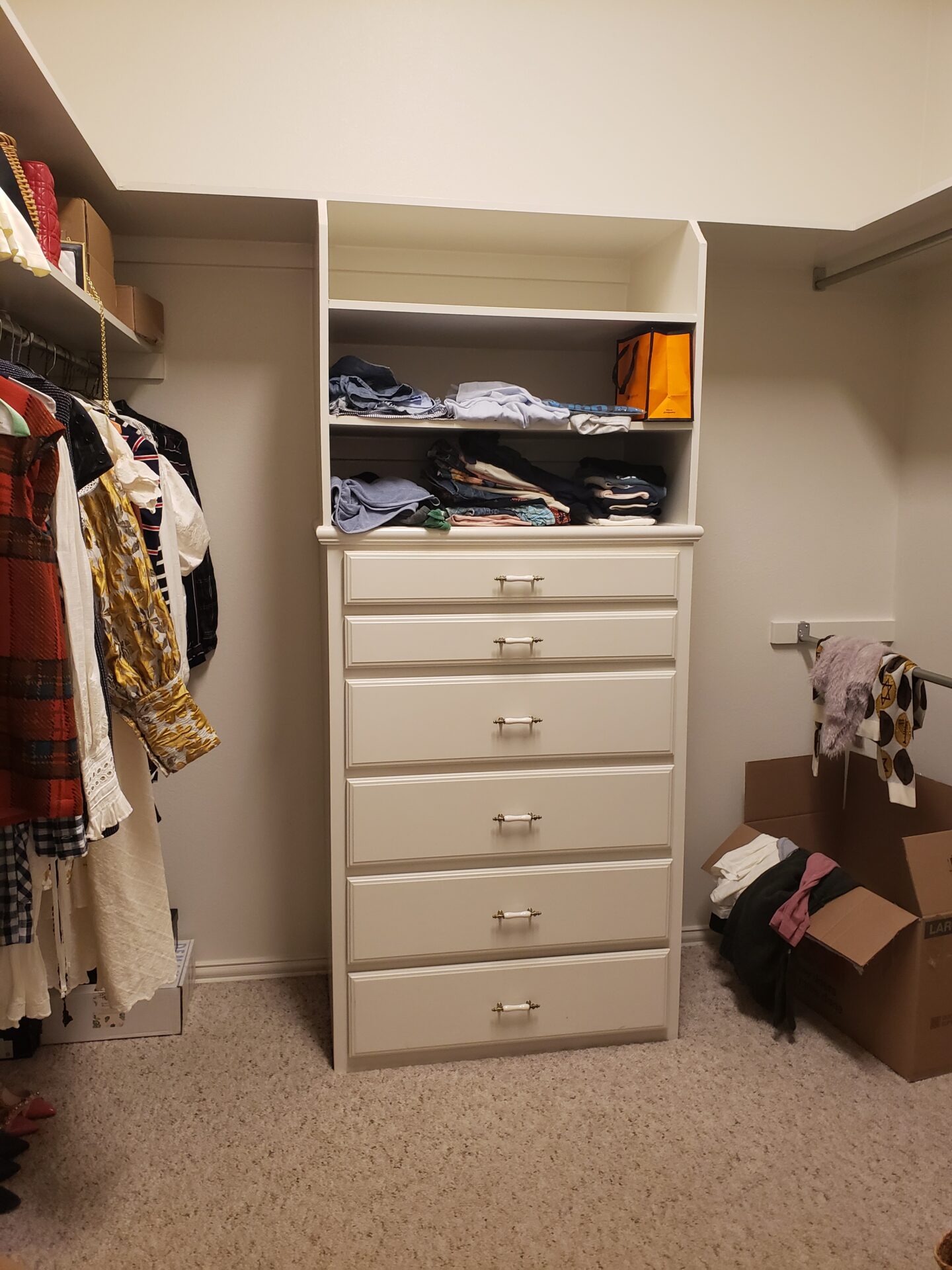 As you can see from the photos and floor plan above, the closet in my new house was roomy and full of possibilities, but hopelessly dysfunctional in terms of housing my wardrobe… not to mention that the aesthetics were quite abysmal. While I did really love the built in dresser and plenty of room to hang my dresses, the closet had almost no shelving to store shoes and sweaters and was in desperate need of a major refresh.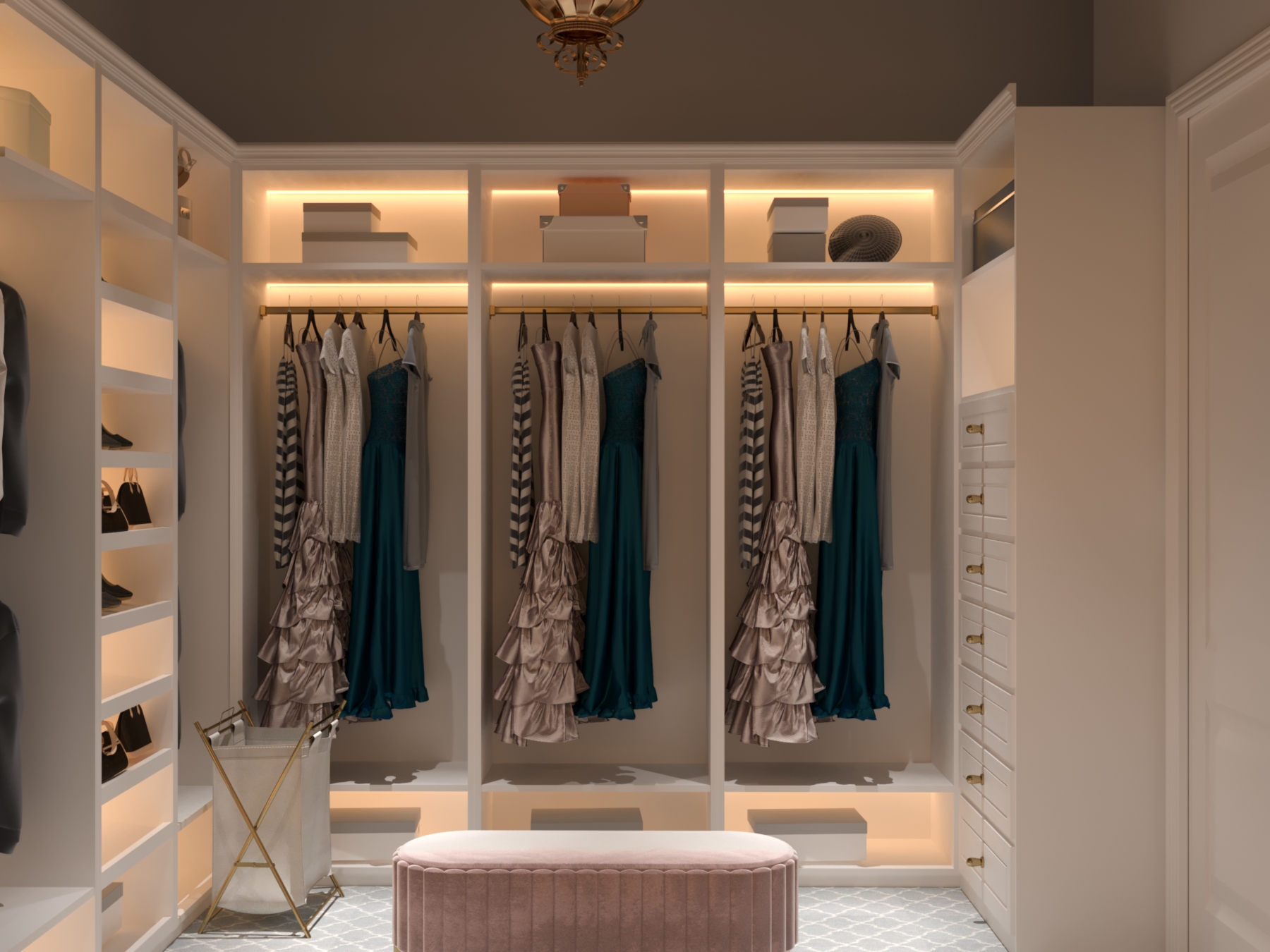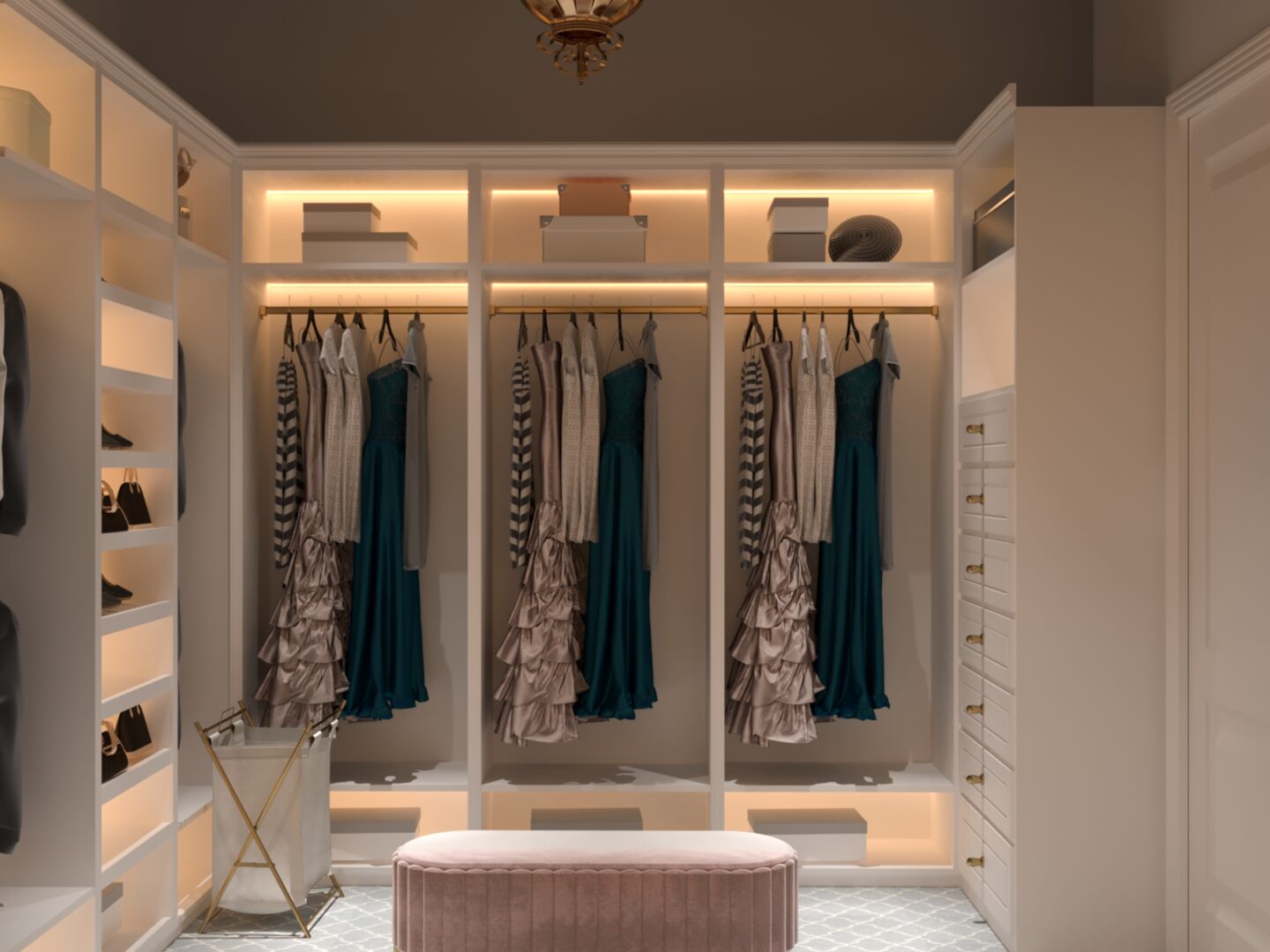 I got to work narrowing down my design ideas with
Joseph
(the brilliant
artist and interior designer I hired from Turkey
to help me visualize my designs). This was the fourth area of the house I worked on with Joseph and after messaging back and forth through the copious notes and links I sent him, I can honestly say he began to read my mind. When Joseph sent back the sketches for my closet (along with sketches for my husbands closet and our master bathroom which we were working on at the same time), I had absolutely no revisions to make, as they came out exactly as I had envisioned! The only note I had was that the sketches made the closet look a few feet wider than the actual closet dimensions (about 8 1/2 feet x 10 1/2 feet)…. but as I previously mentioned Joseph did read my mind in wanting/needing a few extra square feet. 🙂
As soon as I had my dream closet design in hand, I sent it to my contractor who unfortunately quoted me about double what I was expecting, to bring it to life. Since his team mainly does kitchens and bathrooms, it's actually more time consuming for them to switch up to closet building. I started scouring the greater Dallas area (and beyond) to find a closet contractor and was quoted yet even higher rates by some of the couture closet designers in town. While I was starting to lose hope that I could afford to bring my dream closet to life, I explored some of the bigger names in attainable luxury closet remodeling, but I just couldn't wrap my mind around the rather basic, modern and cookie cutter like designs these companies typically do, that really didn't mesh with my more traditional aesthetic.
I was just starting to lose hope when I stumbled upon Closet Factory's website and learned that they had quite a few creative design options including Traditional and Hollywood Regency style moldings. I immediately contacted
Closet Factory
and set up the first available appointment with their senior designer
Shelli Dierck
.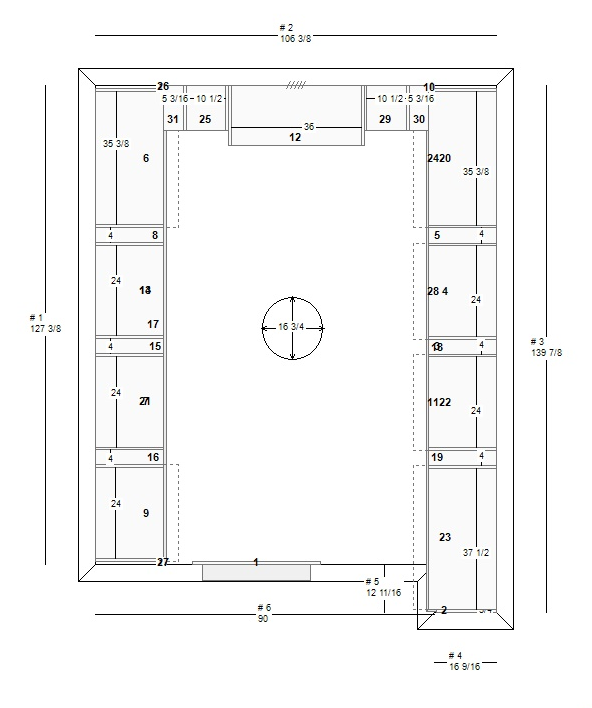 Shelli and I hit it off from the start and I knew she understood the design aesthetic I was going for. Now it was just a matter of if the numbers would fit into my budget. Shelli was extremely understanding and budget conscious and we agreed upon a realistic number that would work. We set up a Zoom meeting to go over sketches a few days later and I was thrilled with the plans she put together! We messaged back and forth on a few design ideas including whether or not to leave the cabinet open or enclosed above the dresser and how many inches to build out the cabinetry. In addition to the fluting and crown molding that was one of the design aspects I couldn't live without, I asked Shelli if she could add a Rosette molding to the top and bottom of the fluting. I was absolutely thrilled to find out that not only could this be done, but it would also fit into my budget! It was already late April at this point and Closet Factory had around a two month wait list, so I put down a deposit and set about getting the rest of the project organized while I awaited my dream closet.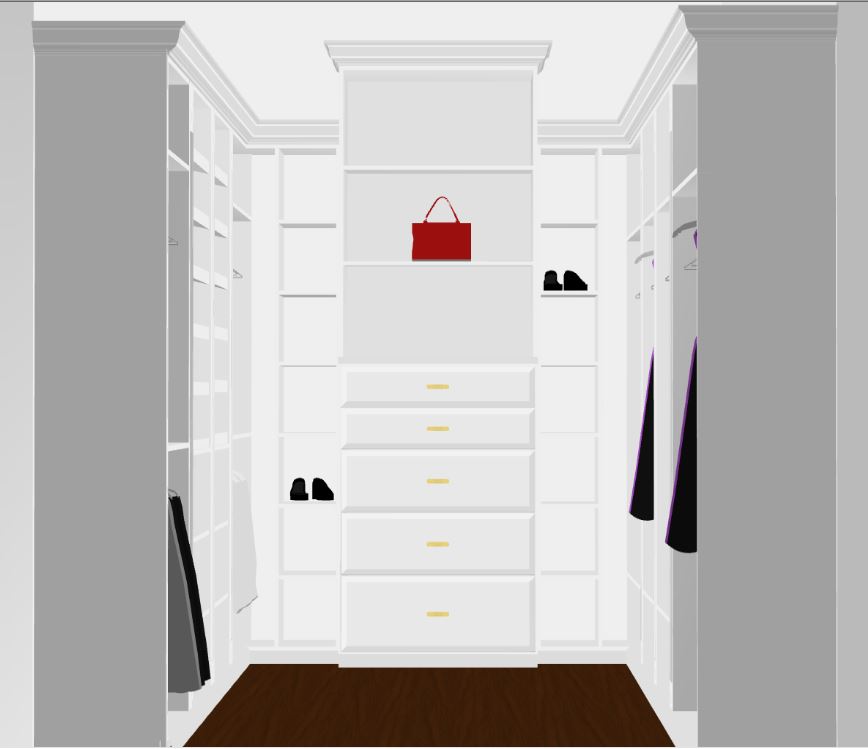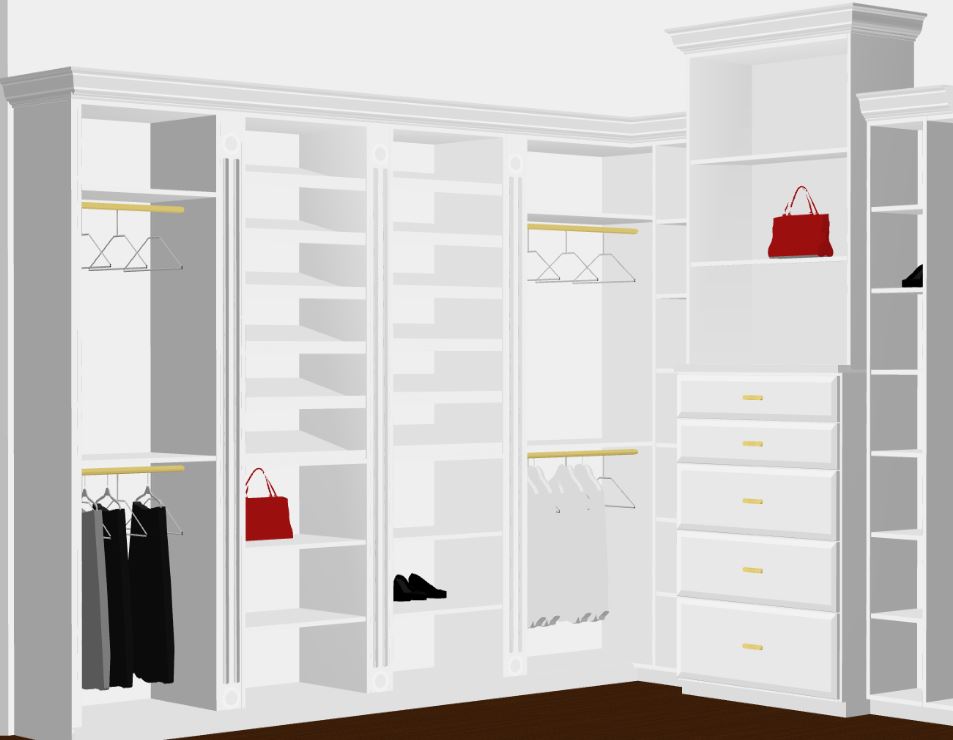 Now it was time to pick out the rest of the details including carpet, paint colors, lighting and hardware. I had my eye set on a gorgeous lattice carpet I had seen on a few interior design sites and one of my neighbors told me it was from
Stark Carpets
. When I finally made my way to their showroom in the Dallas Design District, I instantly found the exact carpet I was looking for as if I was a Queen Bee making her way to the Royal Jelly in the Hive. Sadly this carpet and the other geometric carpet pictured ended up being out of my price range (almost double what I had budgeted), so I had to choose a few new options from another carpet store.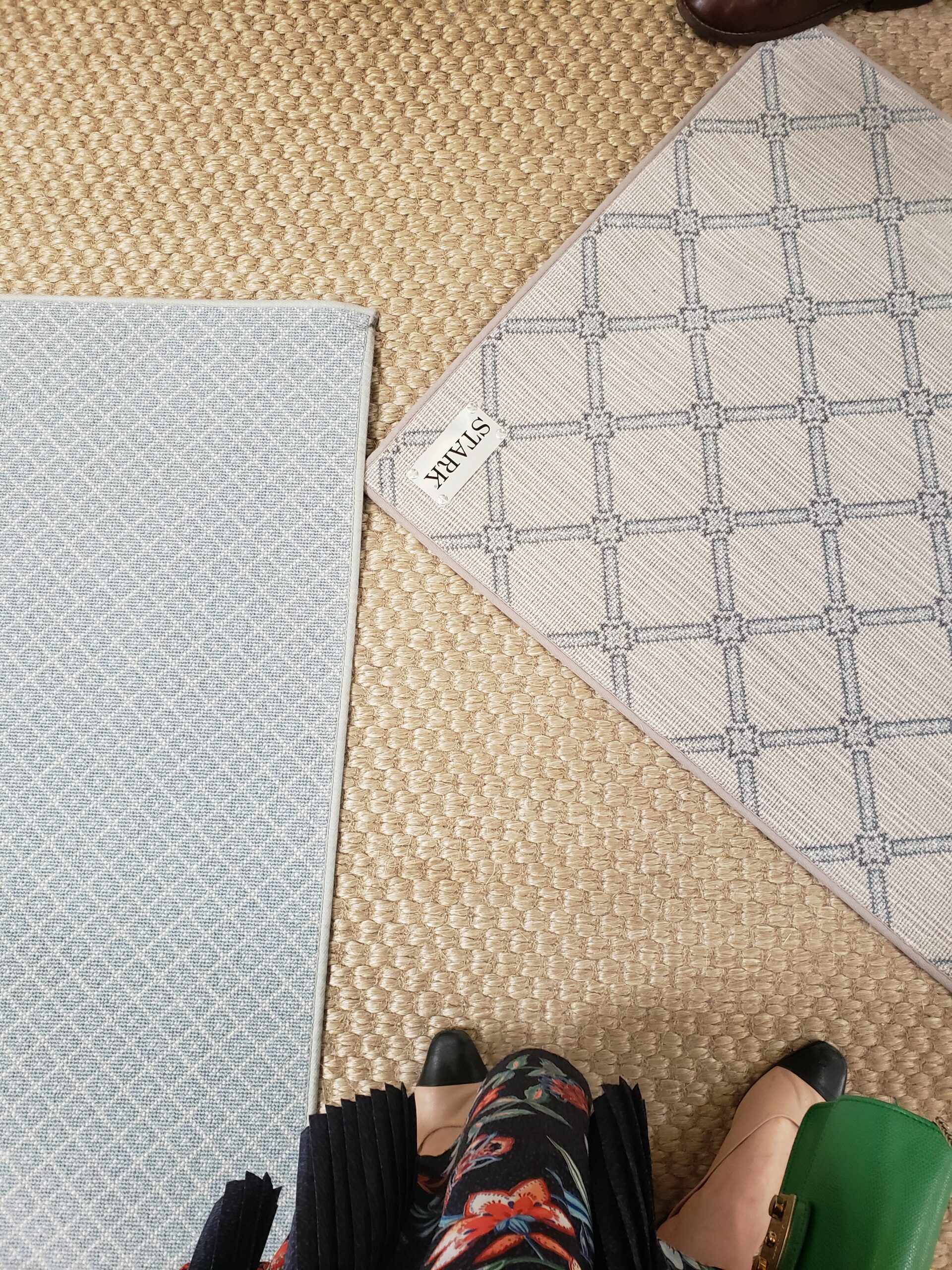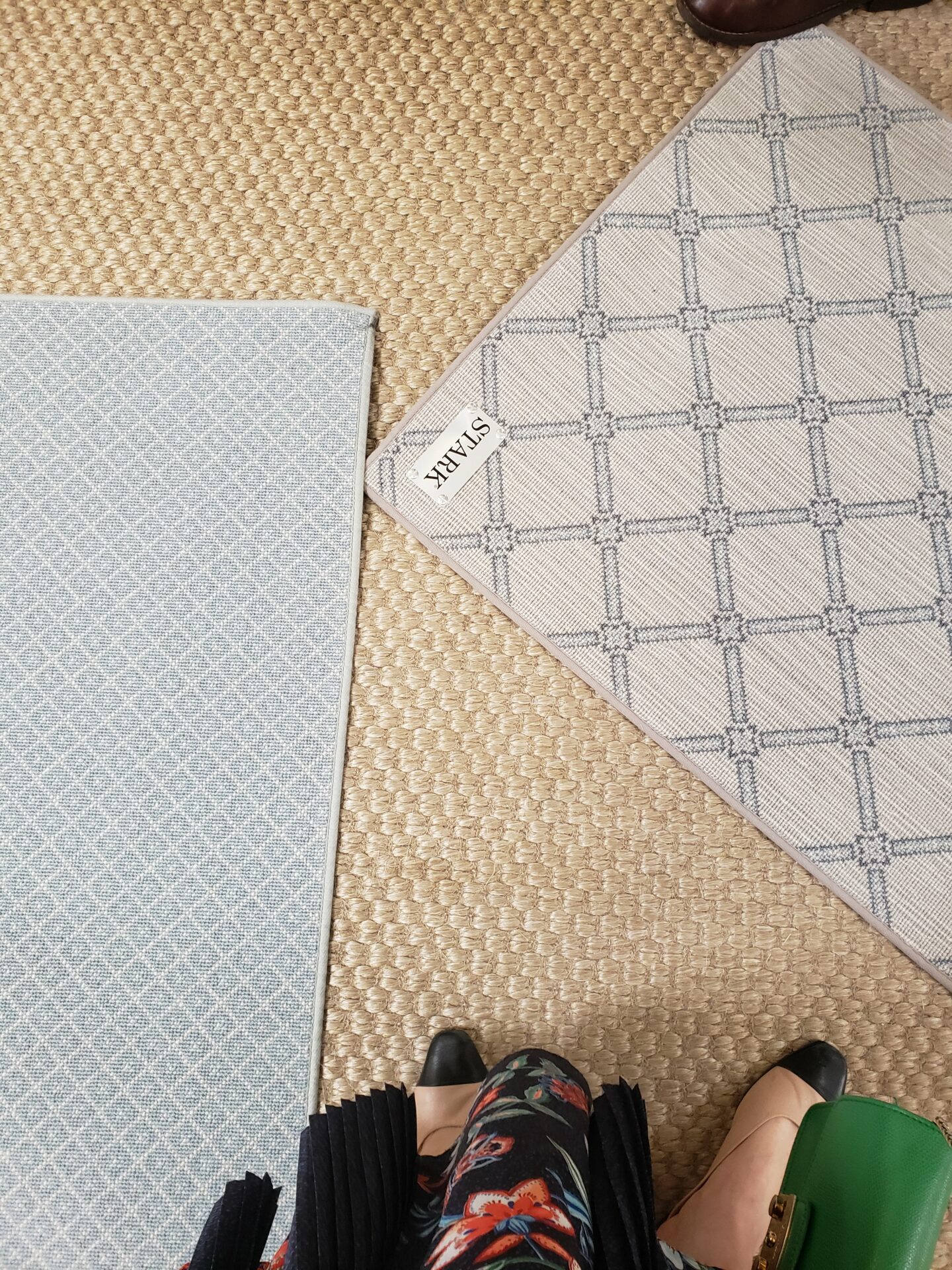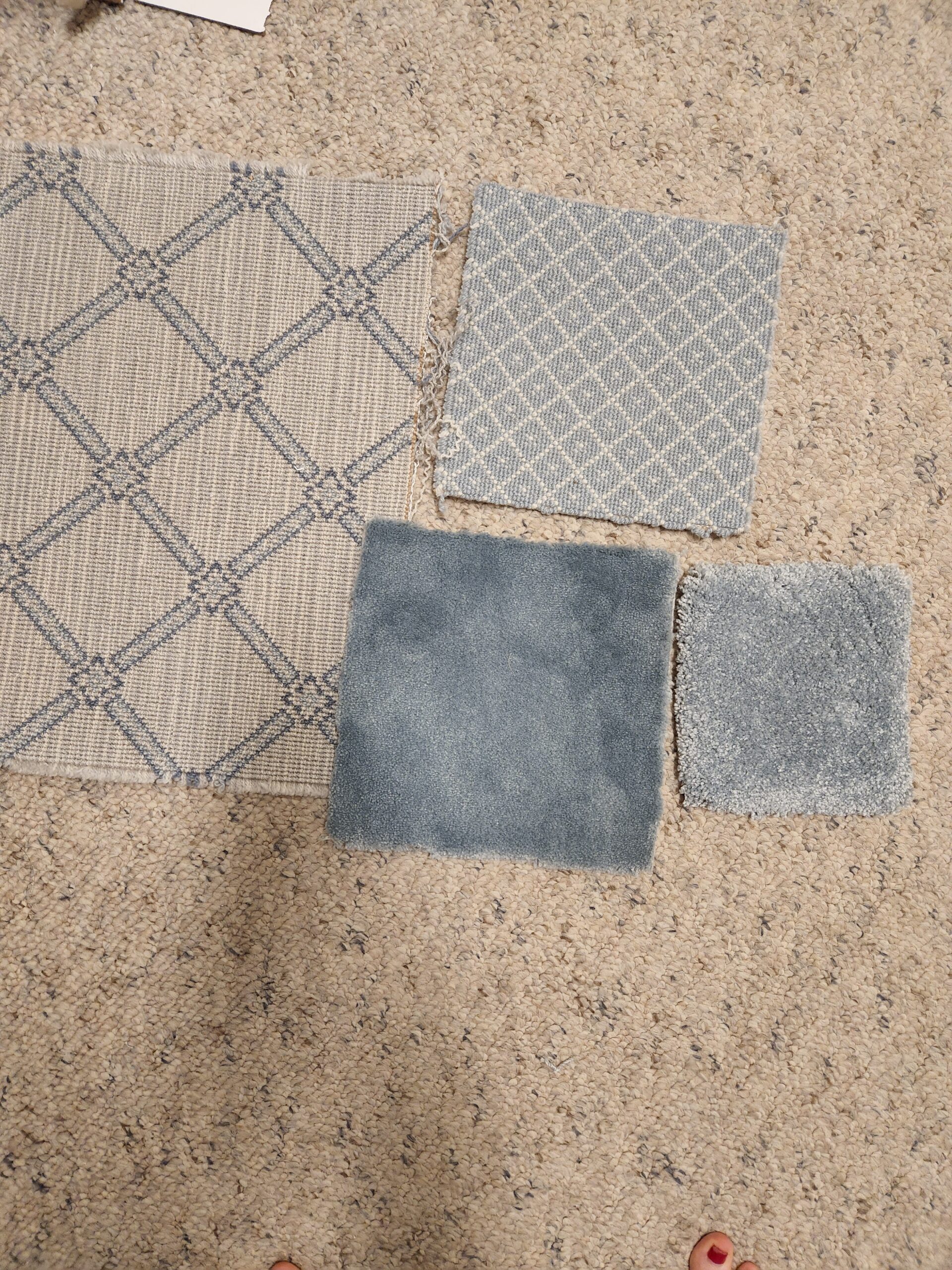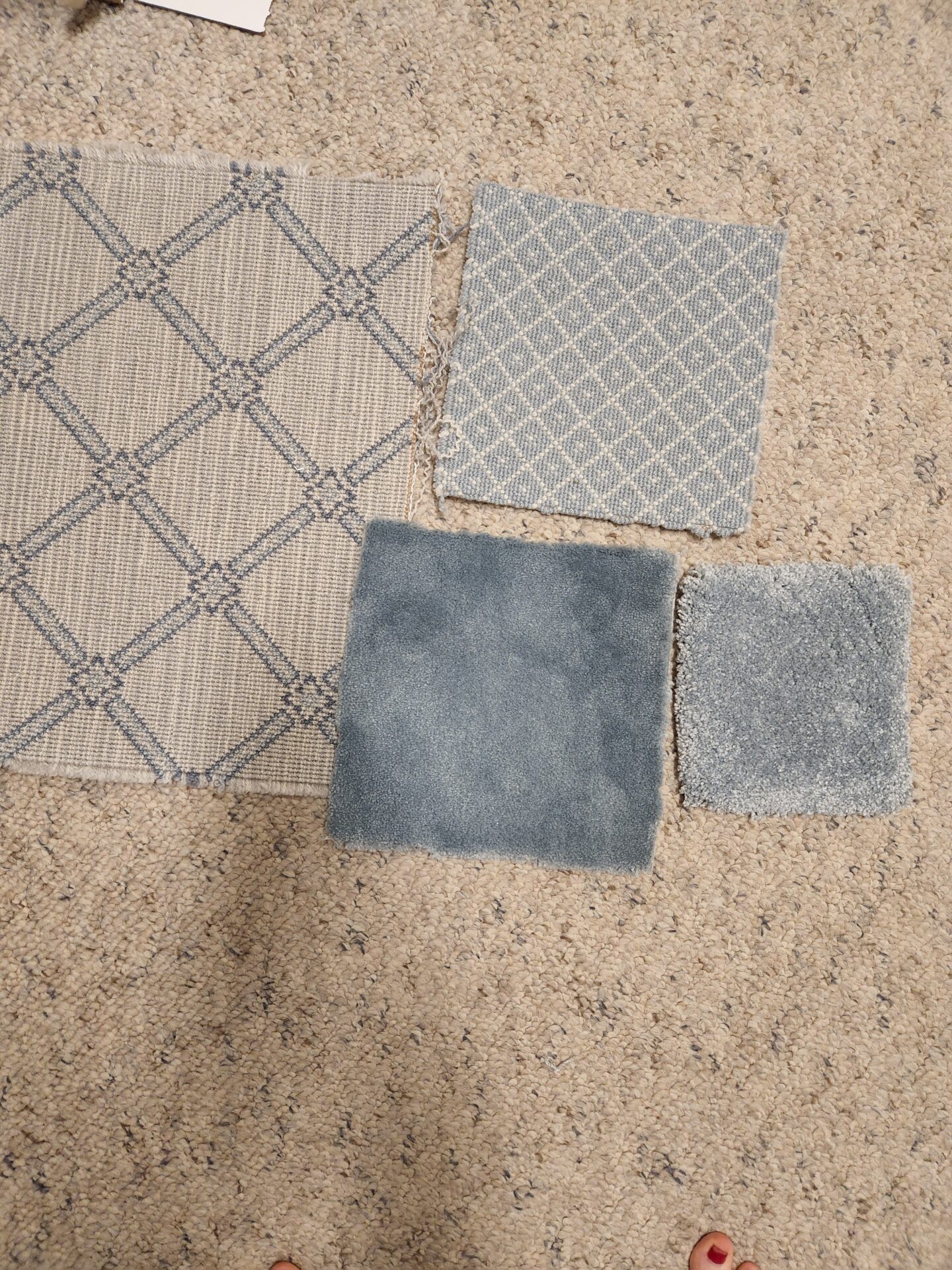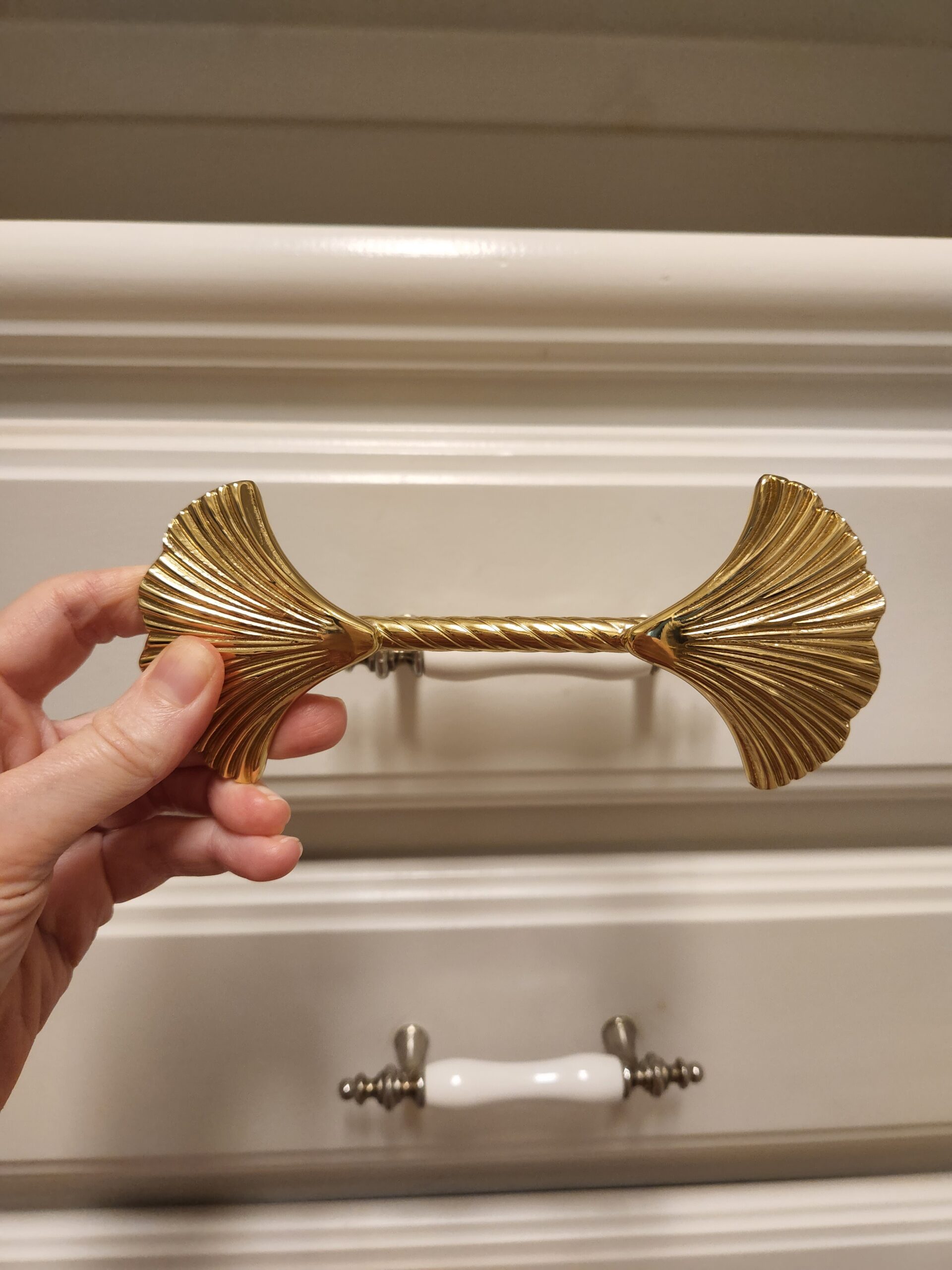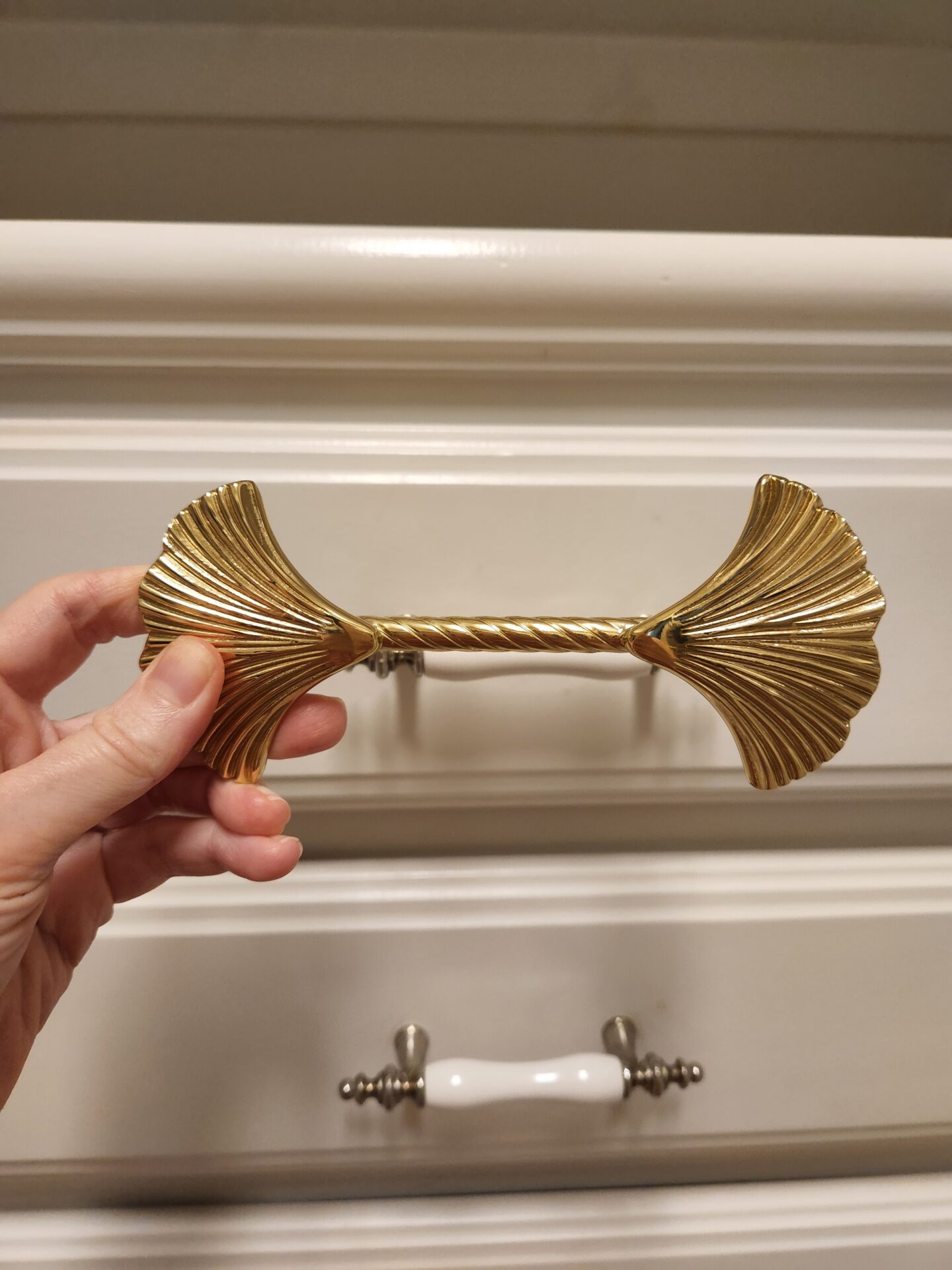 Drawer pulls proved to be much easier to budget. I found these
Gold Ginkgo Brass Pulls
on Etsy, which has proven to be my go to shop for unique finds.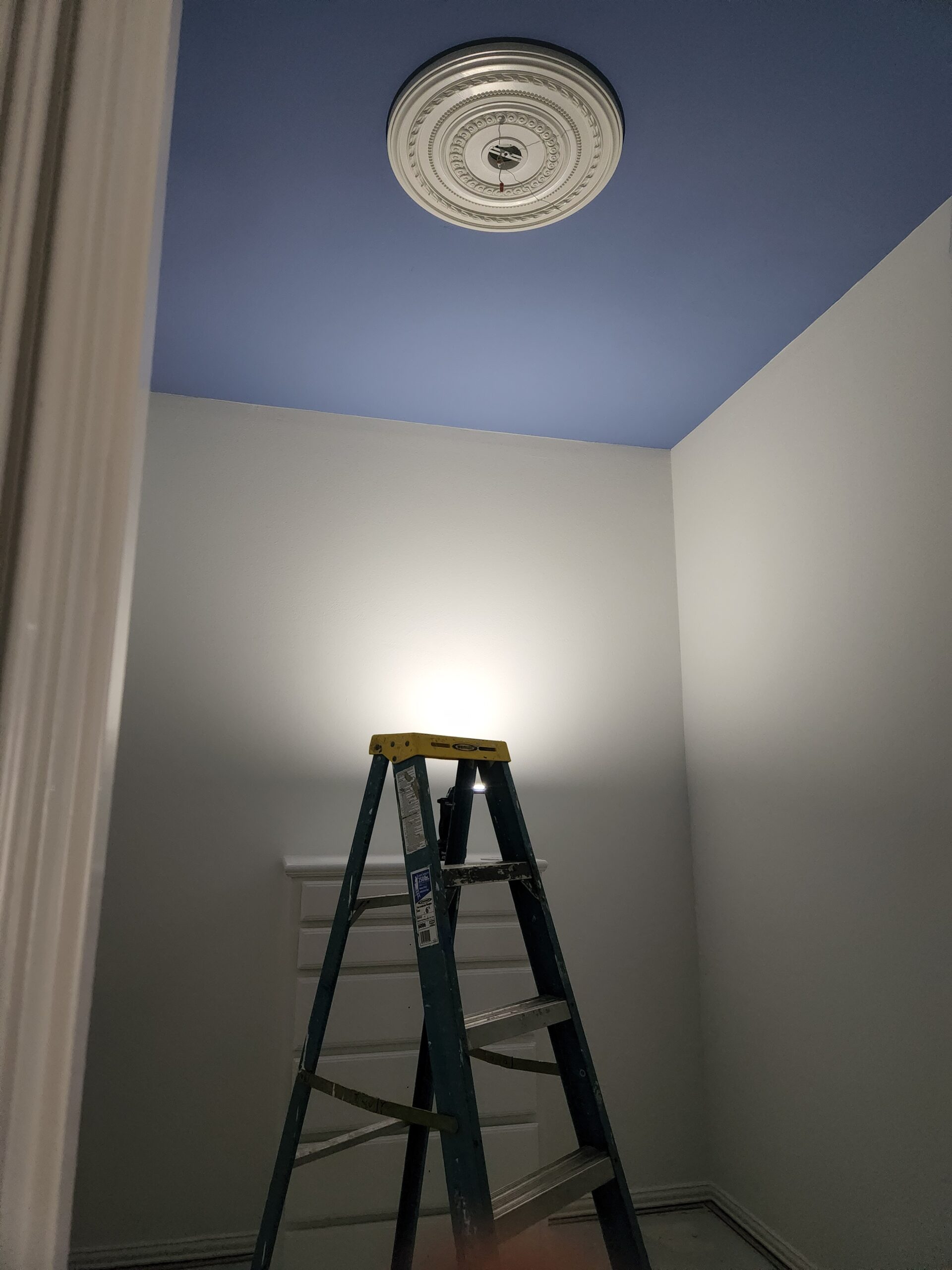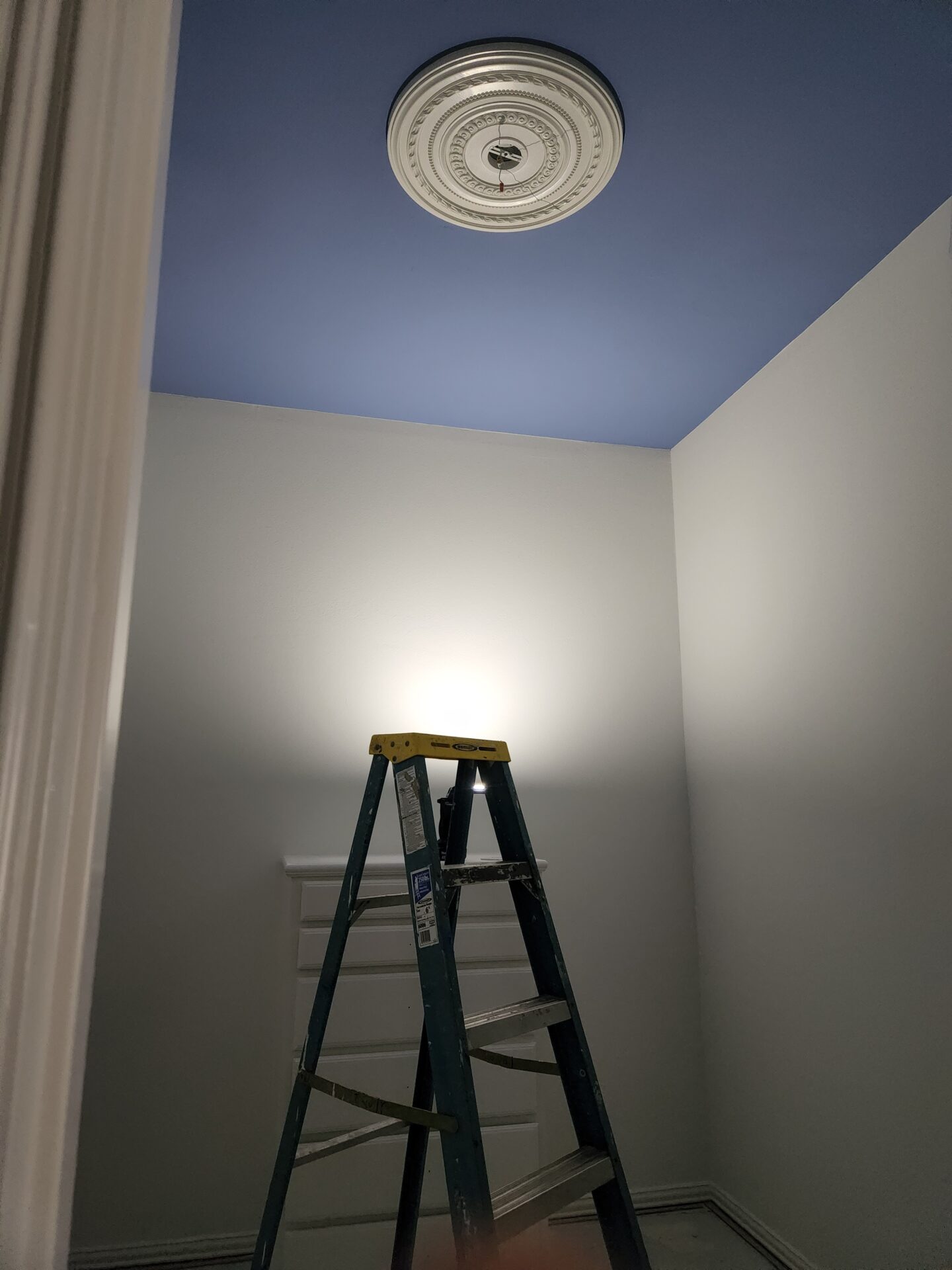 A couple of weeks before my Closet Factory installation, I scheduled
my handyman Joe
to come in and demo my closet and paint. Shelli and I decided to work the closet design around my existing built in dresser, which happily ended up saving a bit of my budget!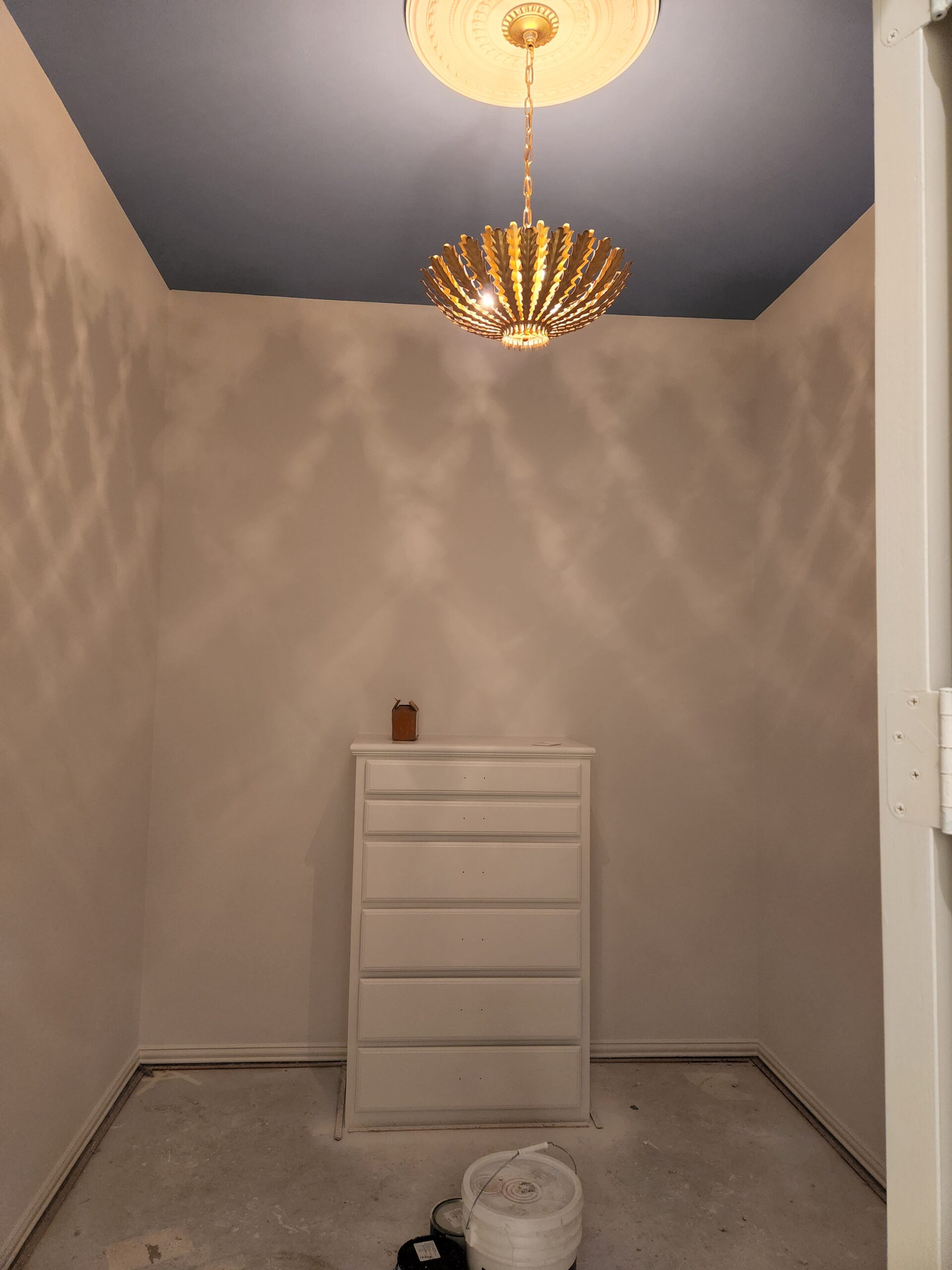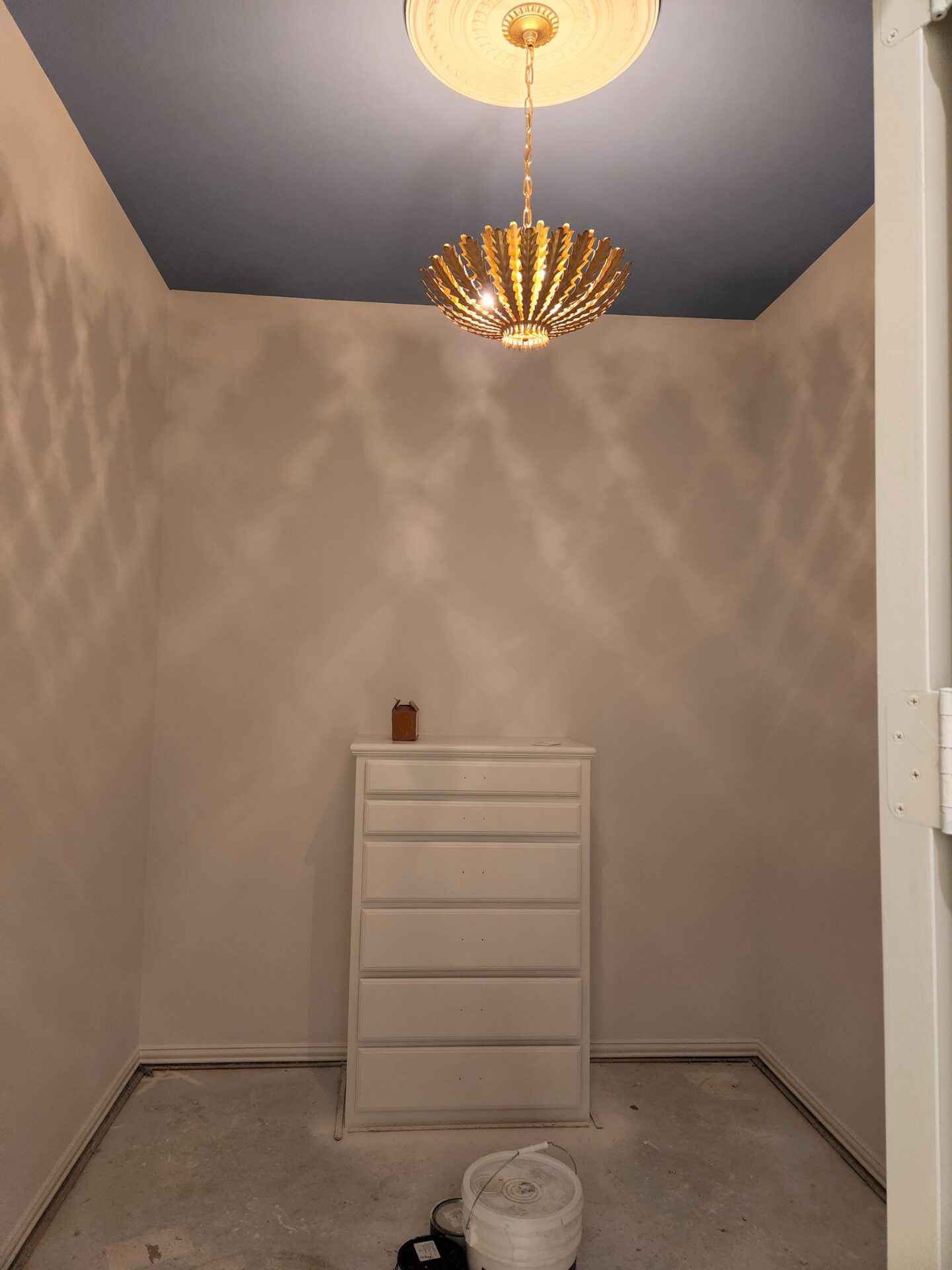 As you can see I made good use of the save by splurging on this
Aerin Lauder Hampton Chandelier
! I am absolutely obsessed with this lighting fixture which I have affectionaely  dubbed "the Chanel bag of chandeliers" because I see it so often used on interior design sites. It's an absolutely stunning design that comes in three different sizes and colors (gild, silver and white) and just looks truly beautiful in every room I've seen it placed. My Aerin Lauder Hampton Chandelier is the gilded bronze in size medium and I purchased
this large ceiling medallion
on Amazon to accommodate my closet's 11 feet ceilings.
The closet walls are Benjamin Moore White Dove to keep in line with the rest of the house and the ceiling color is Benjamin Moore Blue Dragon at 50%… I may or may not have had 9 paint samples on my wall before deciding cause obviously I'm not obsessive or indecisive at all. 🙂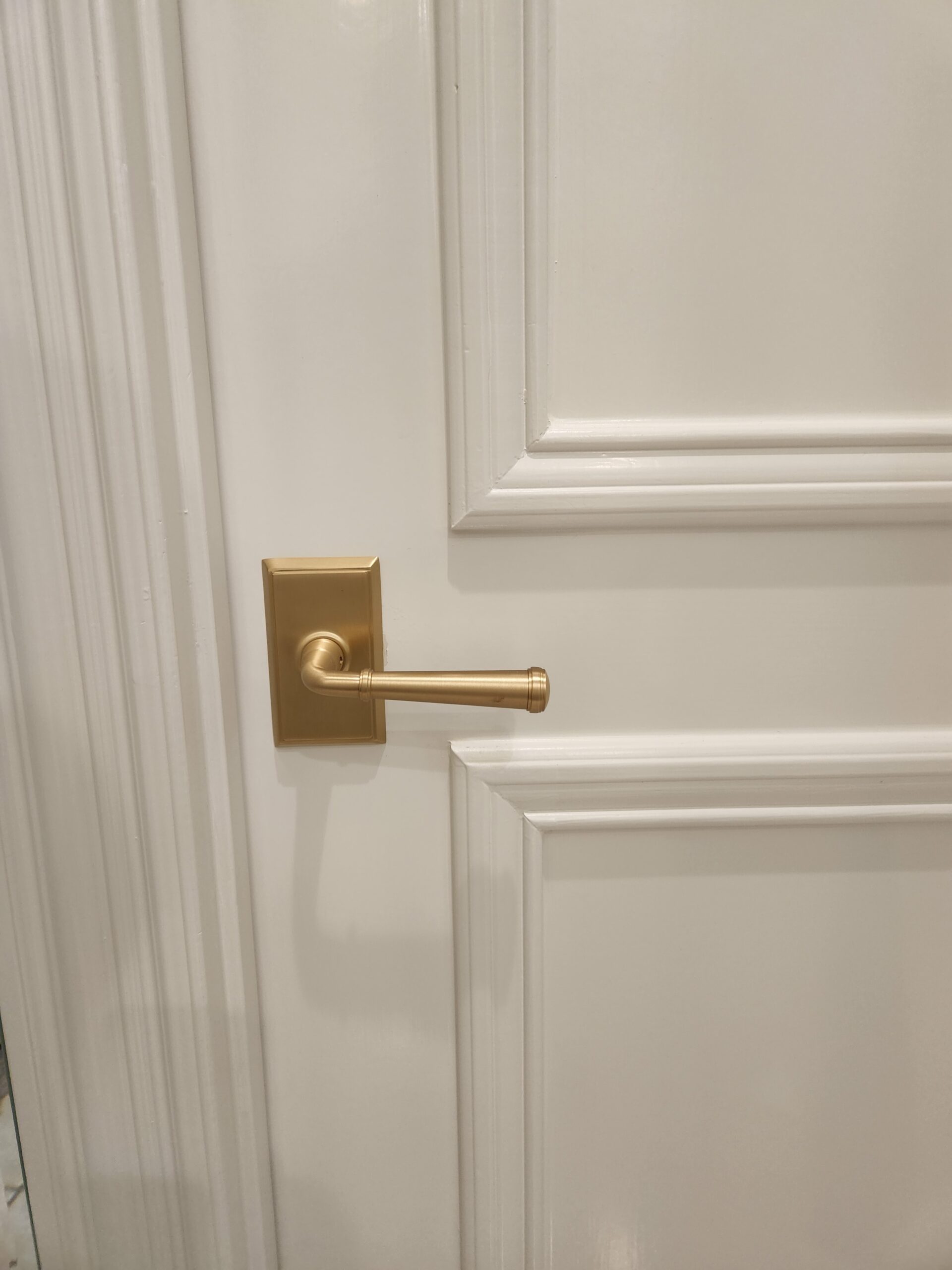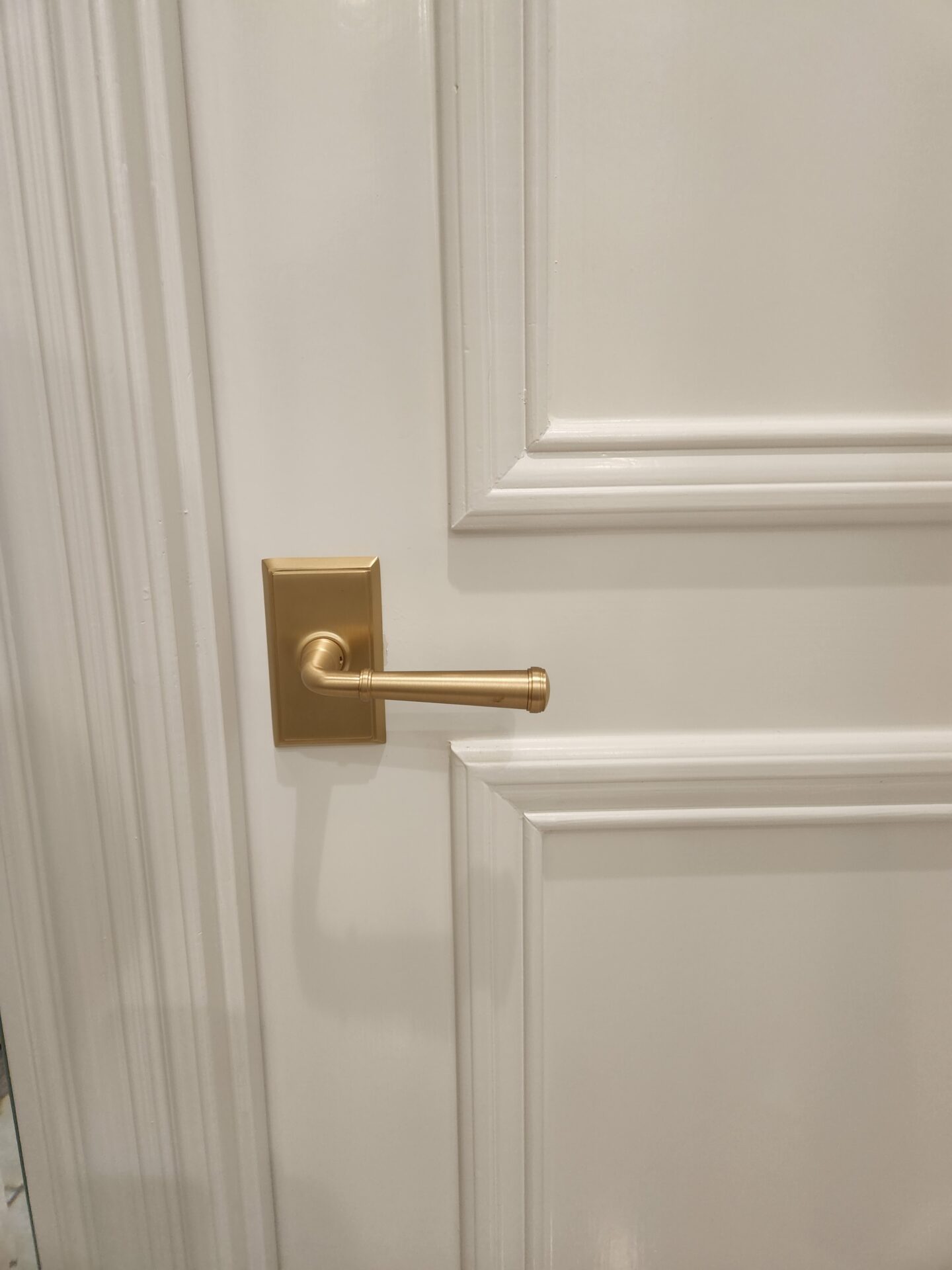 We replaced all of the door hardware on our first floor with these brass plates and levers from
Emtek
. I had originally wanted something a little more ornate, but after spending endless hours with
Kerry Terpak at Nob Hill Decorative Hardware
, we decided that these levers were far more practical and affordable. In hindsight I am so happy we choose these because I absolutely love how they give our home a chic modern luxury hotel vibe.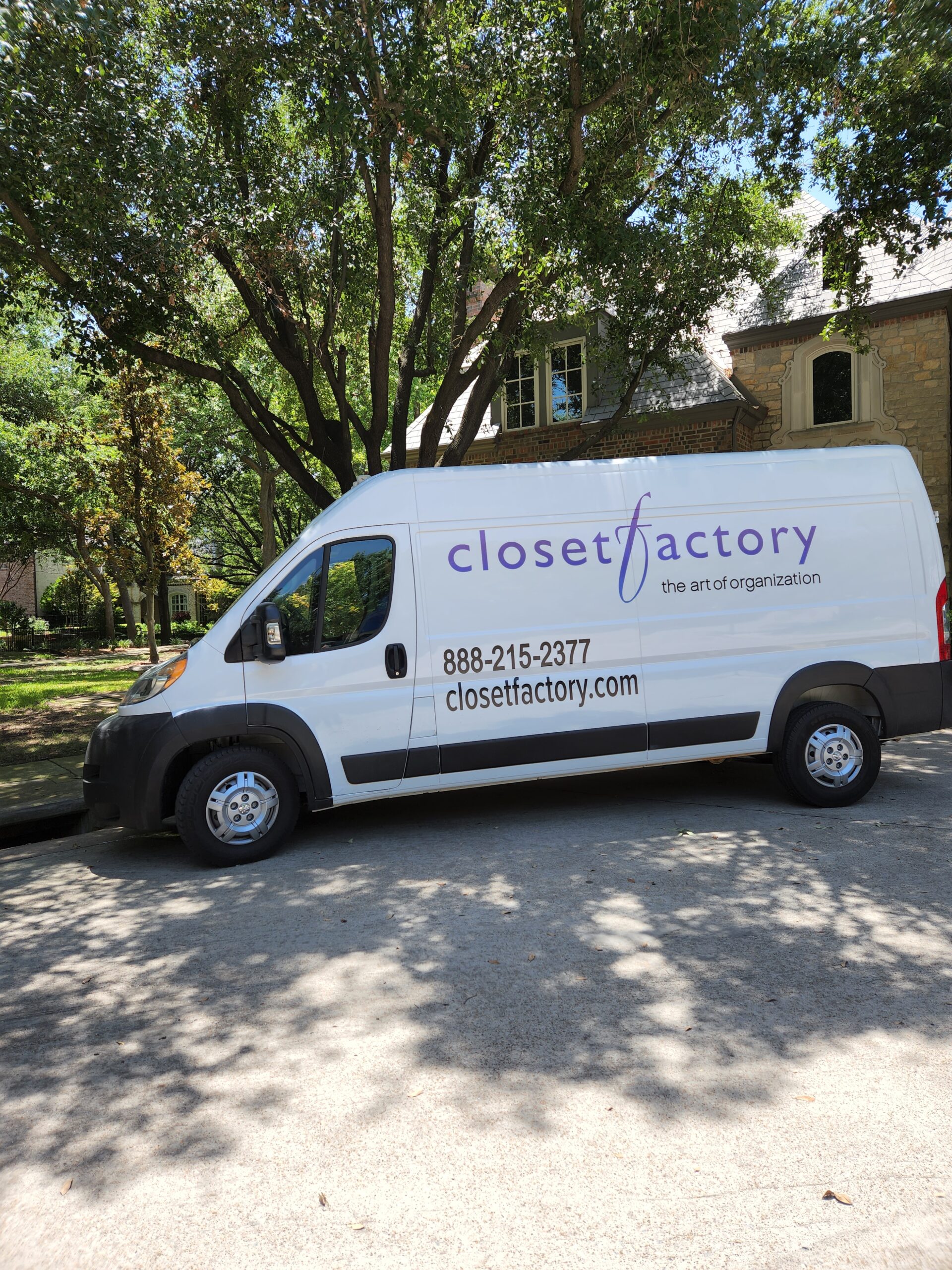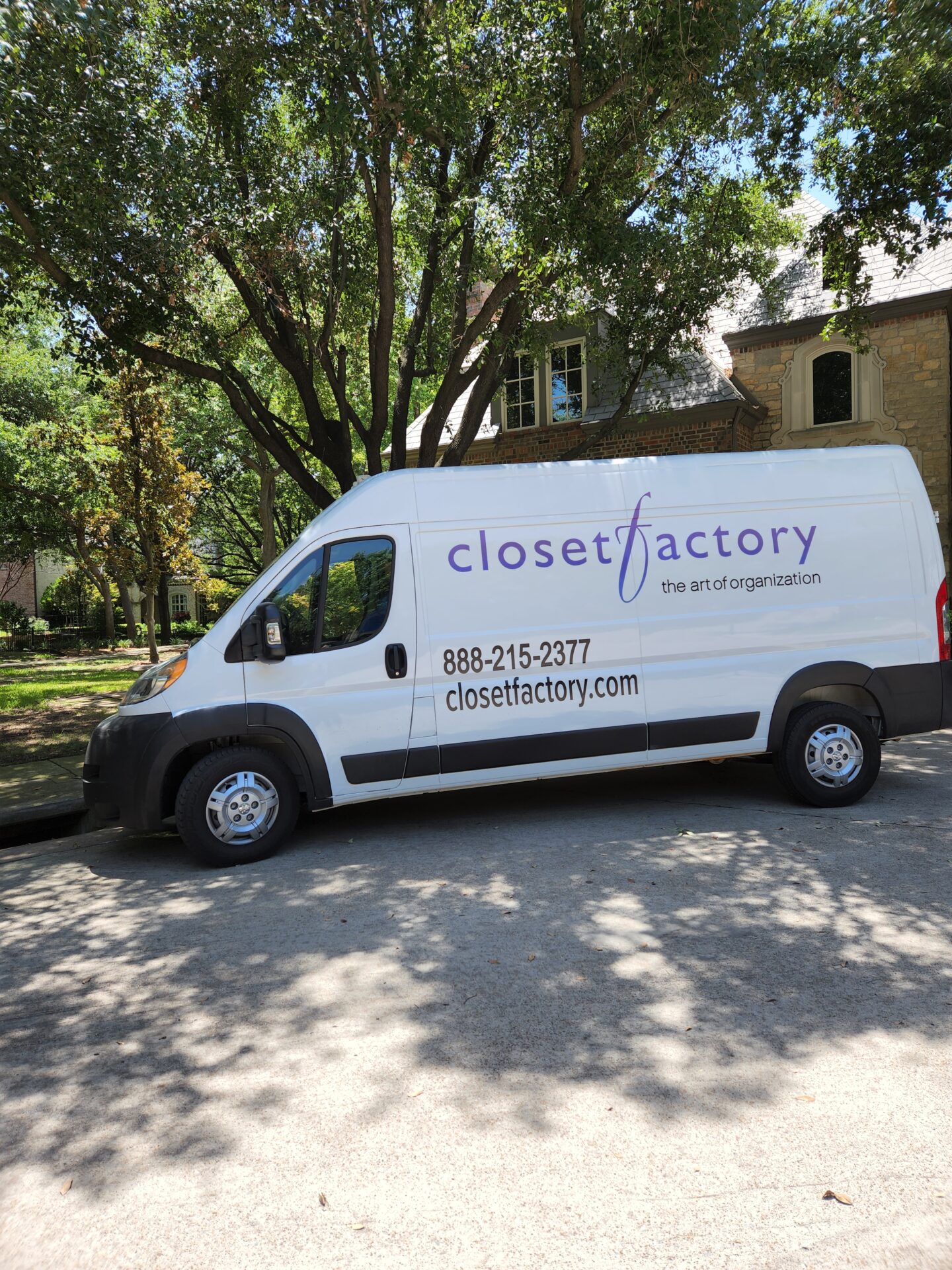 I was so excited when my installation date finally arrived! My
Closet Factory team
was so fantastic and did a beautiful job putting everything together.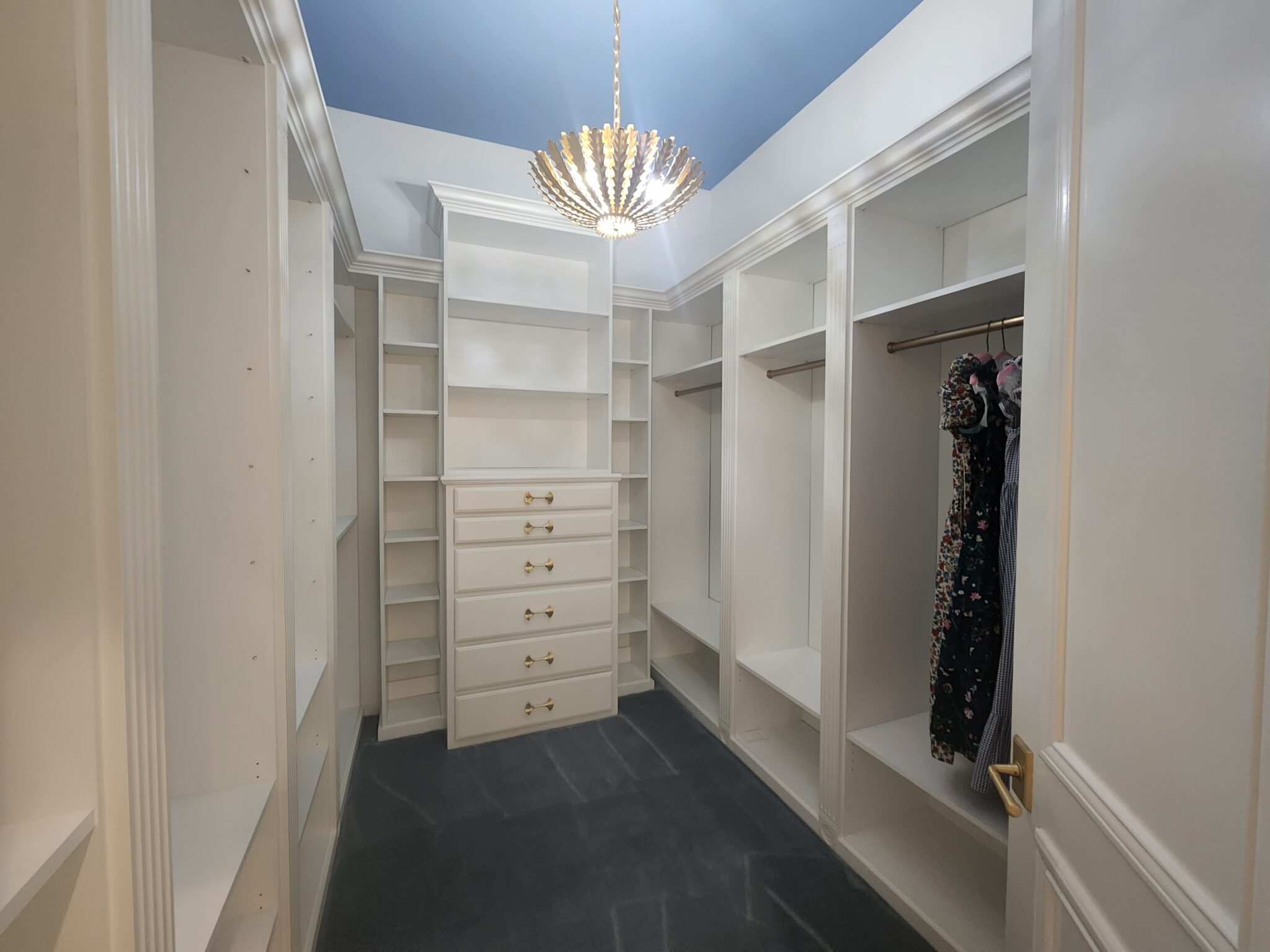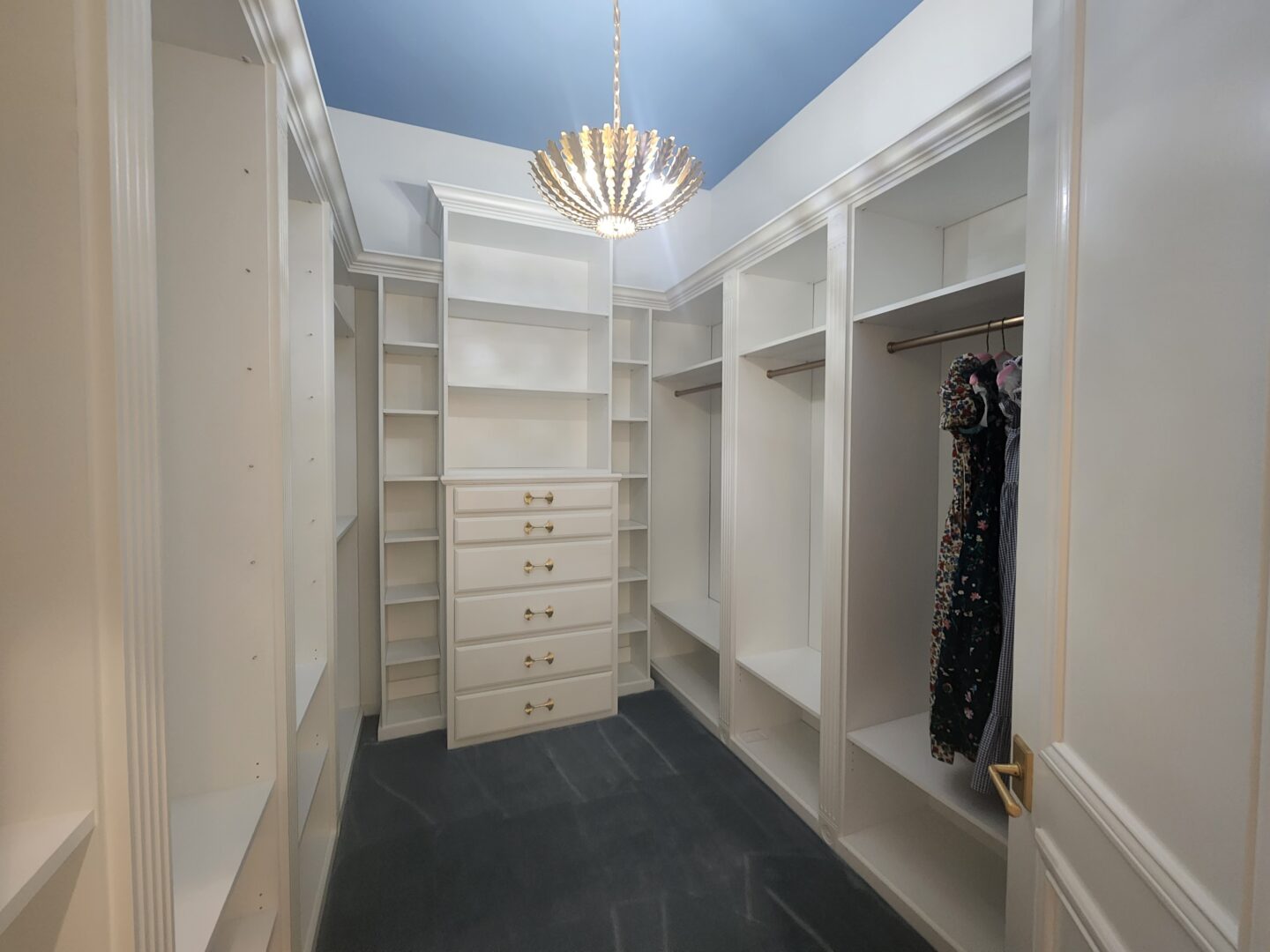 Here's a sneak peek of the final result. Check back later this week for the full reveal and a look at how I curated my closet.
Have you been dreaming of a custom closet or had one designed already? Let me know your thoughts on the process in the comments below.
xoxo,
Lisa
Let's be social!