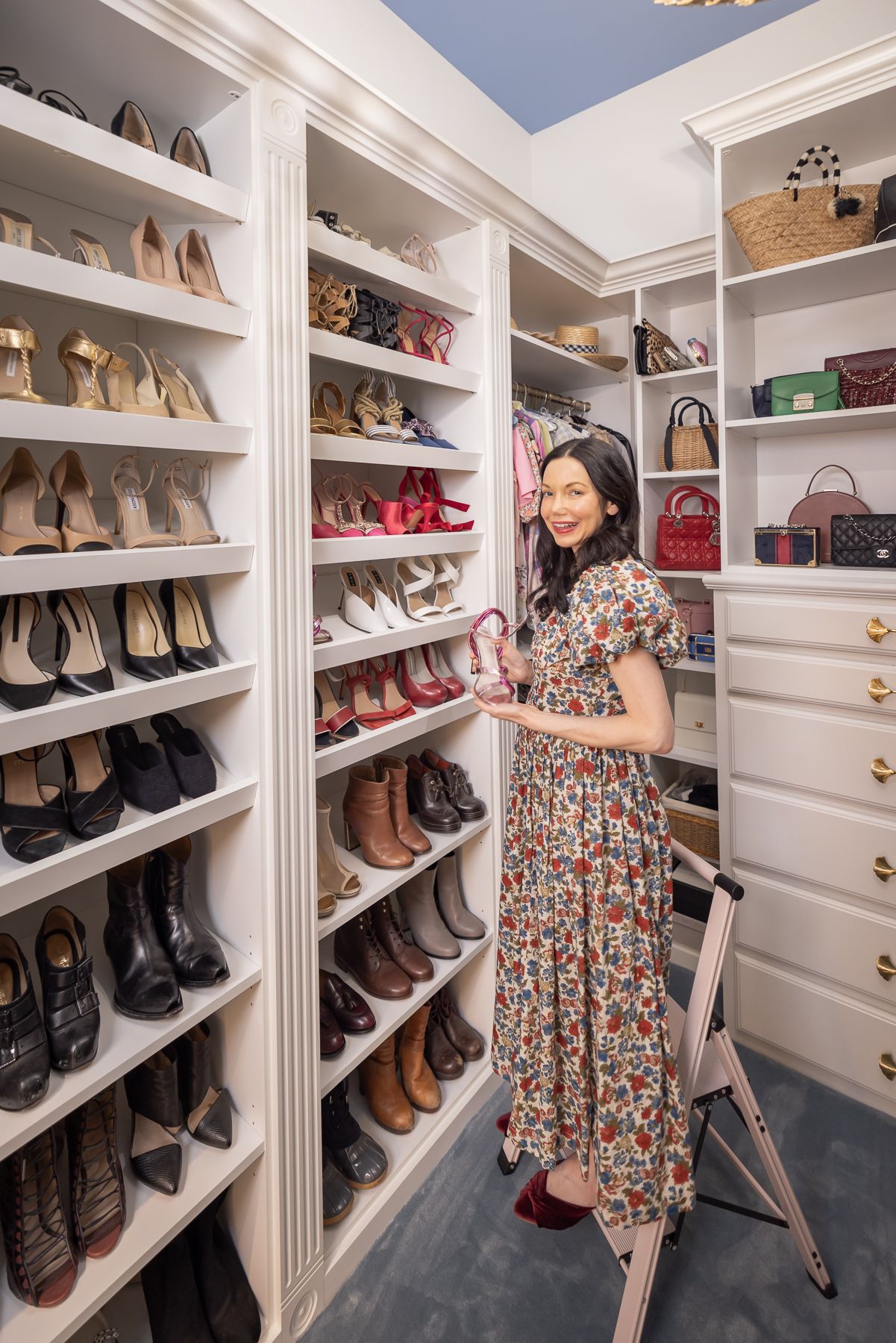 Why is this gal smiling you ask? Because she's hanging out in her very own Hollywood Regency Dream Closet by Closet Factory and has finally reunited with her shoes, bags and dresses. This project has not only been
a dream manifestation come true
, but also a welcome relief after
two moves between 2020
and
2021
.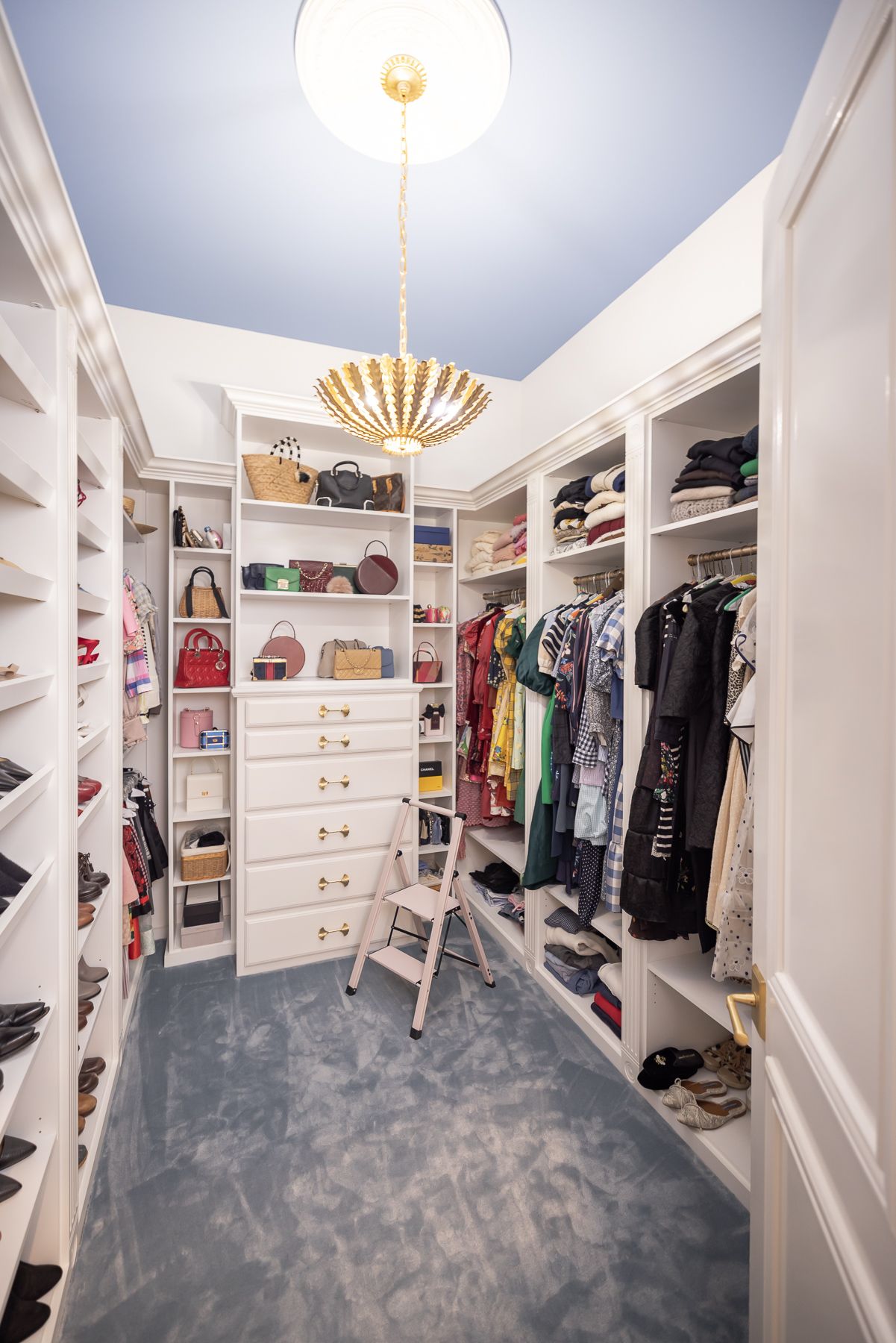 If you happened to catch
my previous post
, I shared Part One of my Hollywood Regency Dream Closet before photos, design process and renderings from
Closet Factory
senior designer
Shelli Dierck
. I'm so excited to share the final reveal and how I curated my closet… although final is probably not quite accurate as I have plans to add a few details including
valet hooks
, an
ottoman
, and some
decorative storage baskets
. I'll keep you updated on the process.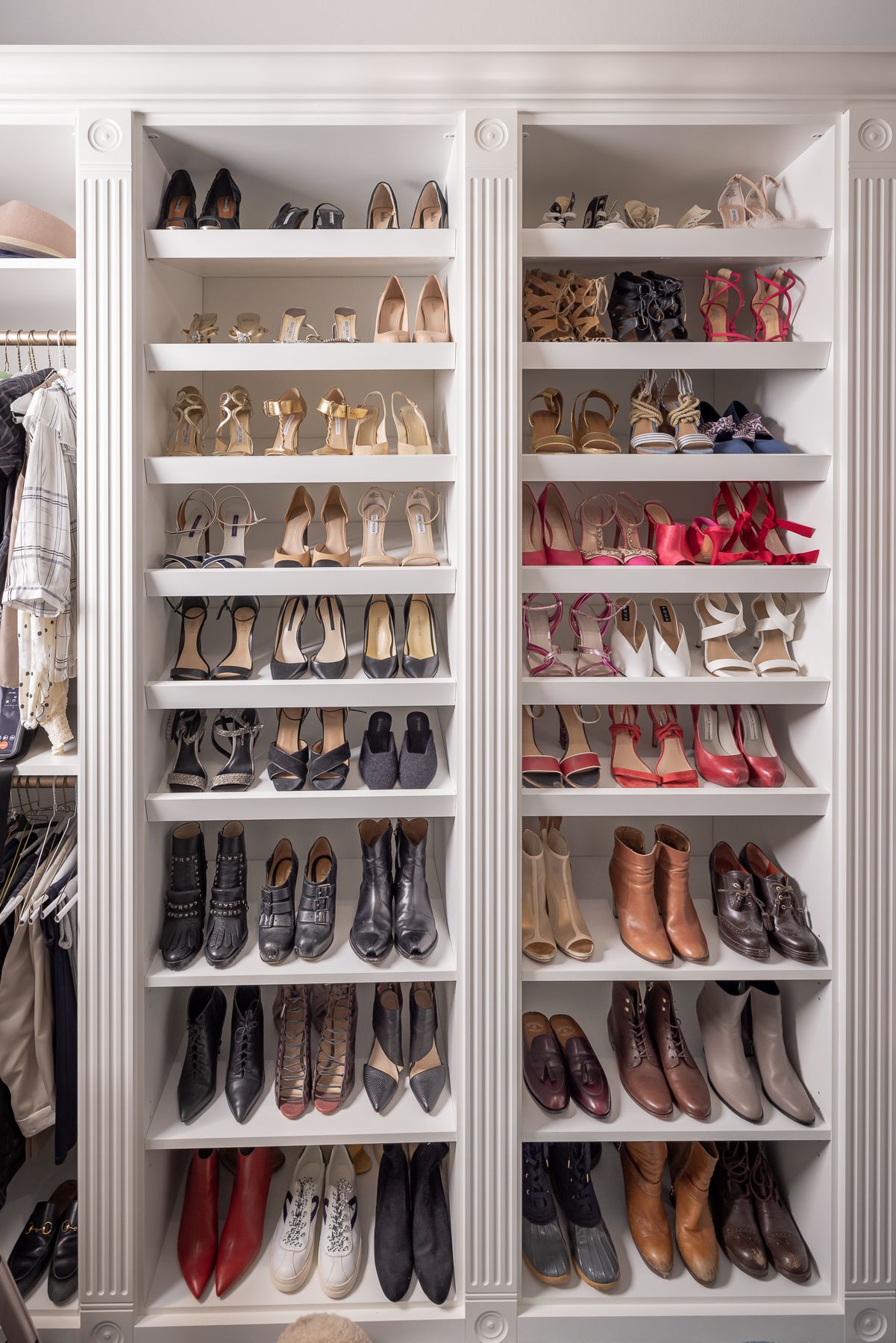 It's been so exciting to have all of my wardrobe in one place with the exception of my coats which are in a separate closet. I'm loving the work that Shelli and the Closet Factory team did so much that I'm hoping to have them back in the next year or two to work on the hubby's closet and our laundry room!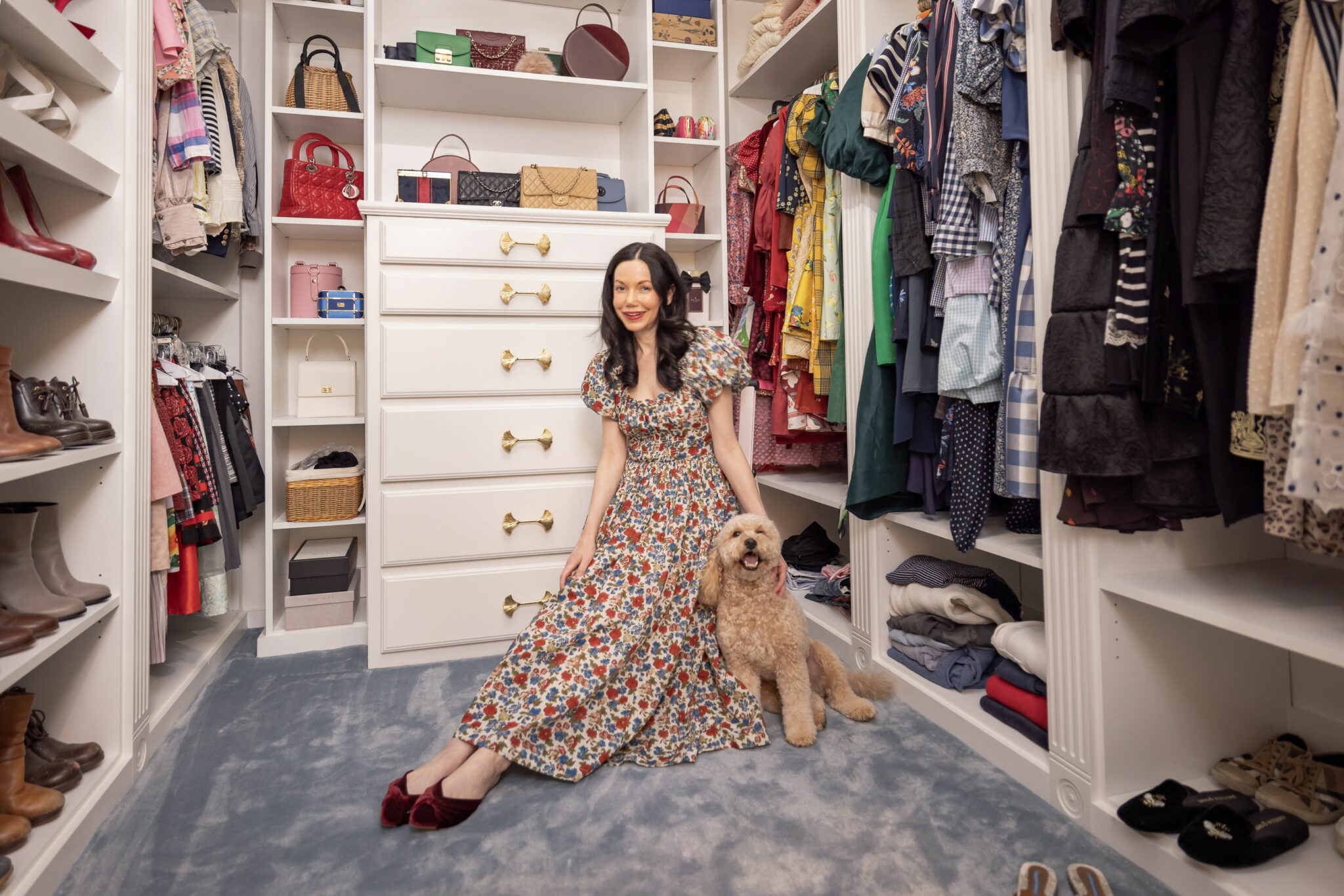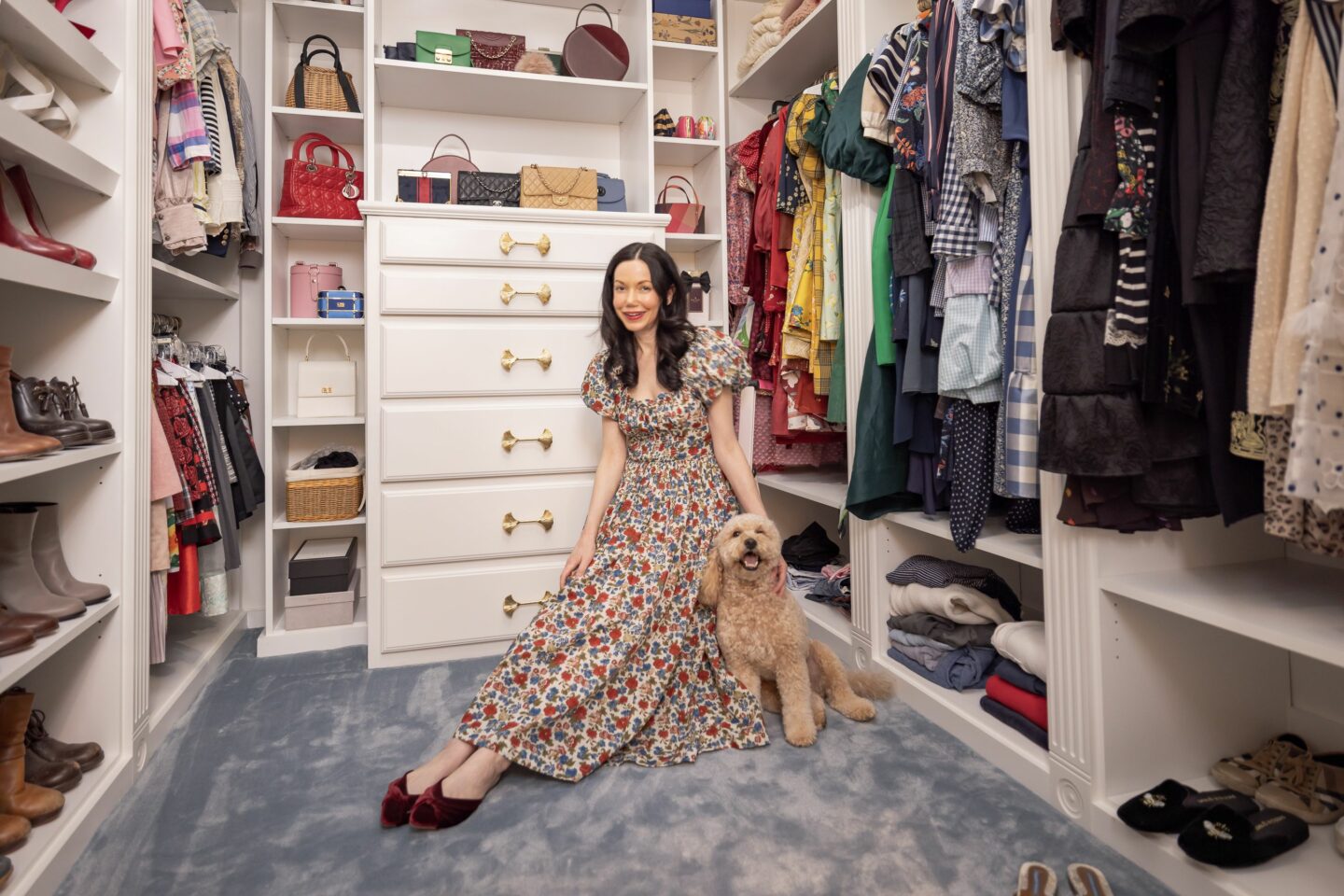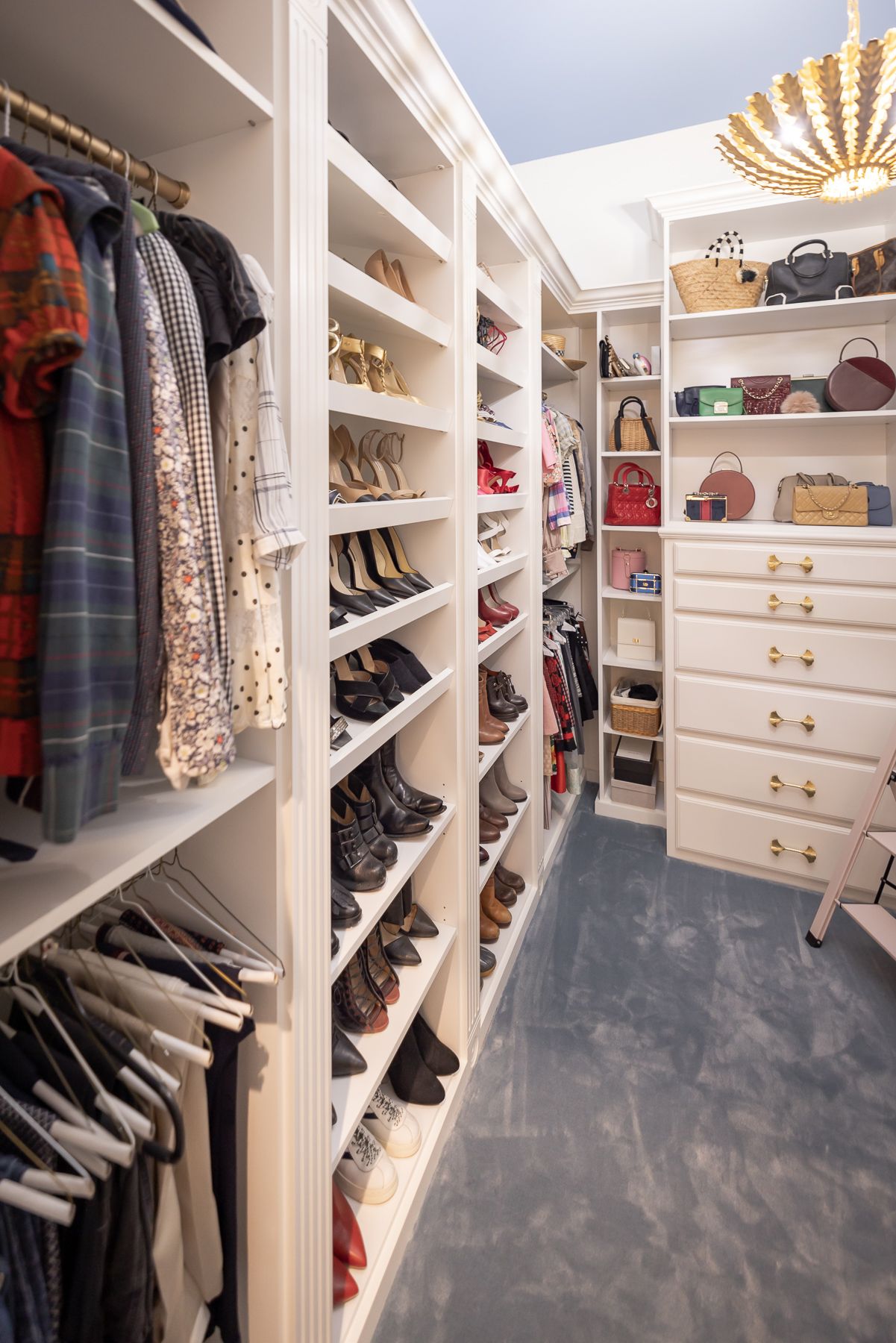 With all the discussion around self care that dominates the gram, I will definitely stand behind the idea that organizing your closet will help you find peace of mind. After running around my house for the past two years and digging through boxes to find things that I needed, I am finding a newfound calm in having a beautiful place for my wardrobe. It's gotten my creativity flowing again and not only brought the fun back into styling and shopping, but also made it much easier to get dressed in the morning and clear out pieces that no longer suit me. I periodically donate or
list items on Poshmark
that I no longer need or want.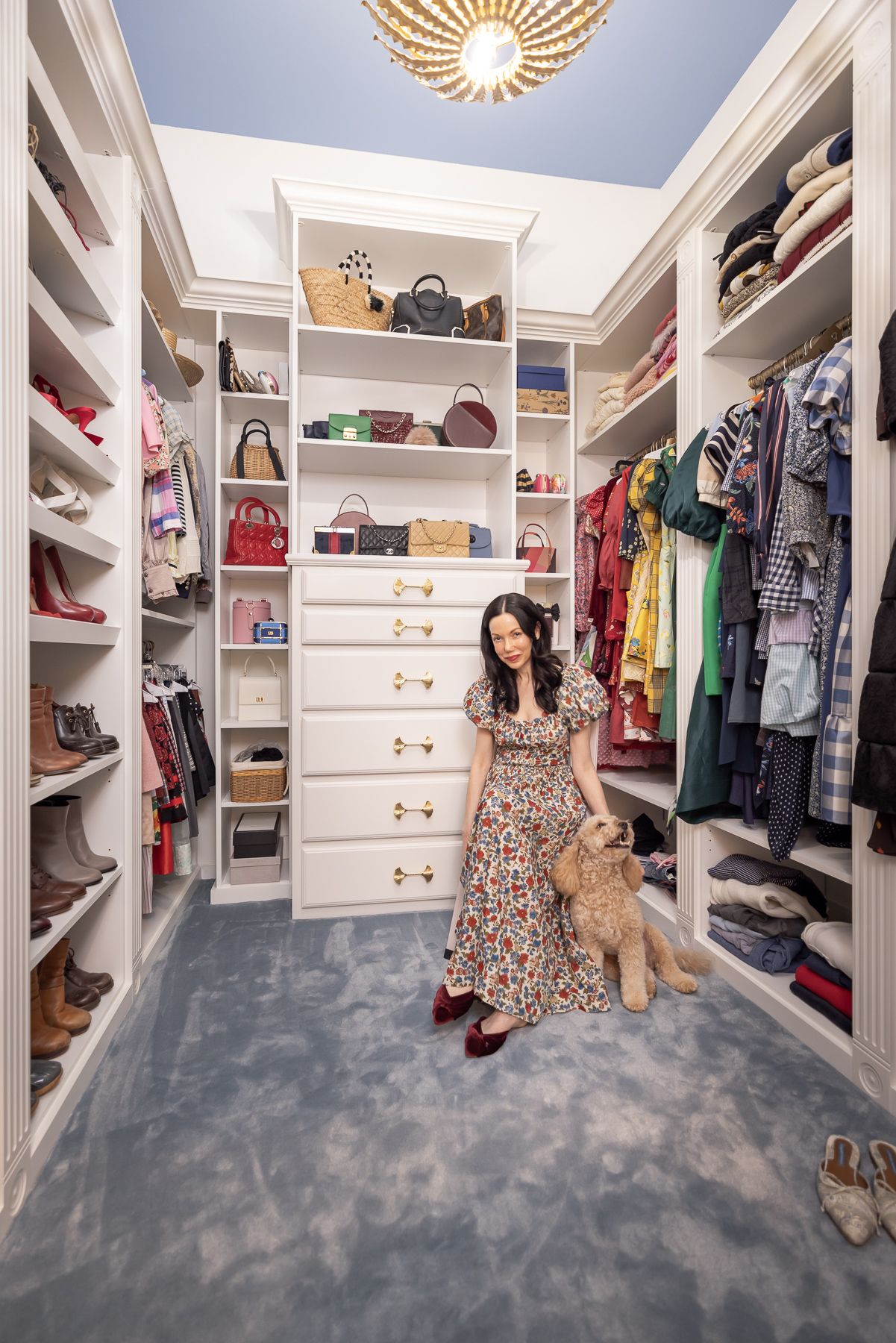 Mr. Cupcake really loves my new closet too… I think he thinks it's his though. He follows me into the bathroom when I'm getting ready for bed and disappears into the corner cubby underneath my skirts. 🙂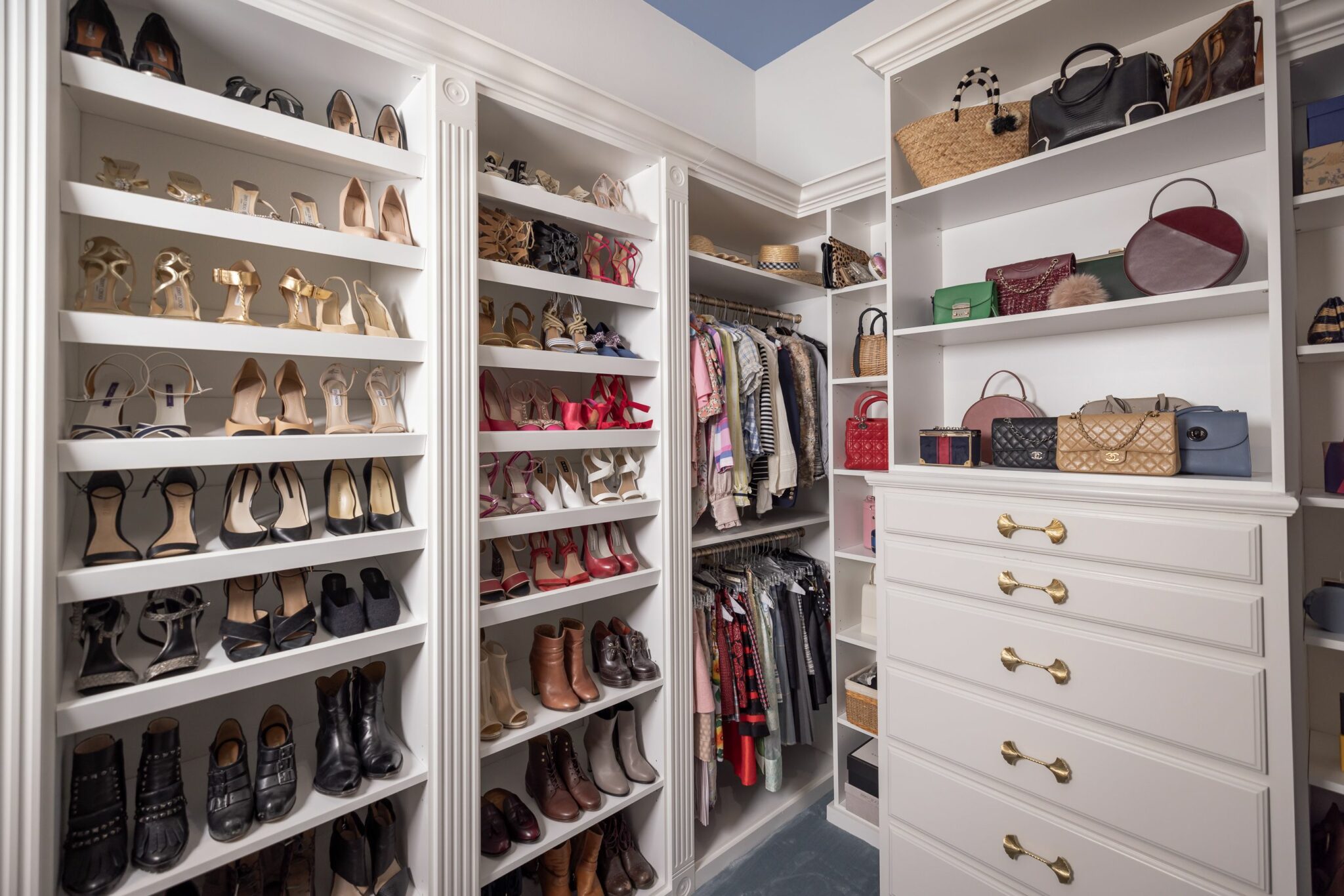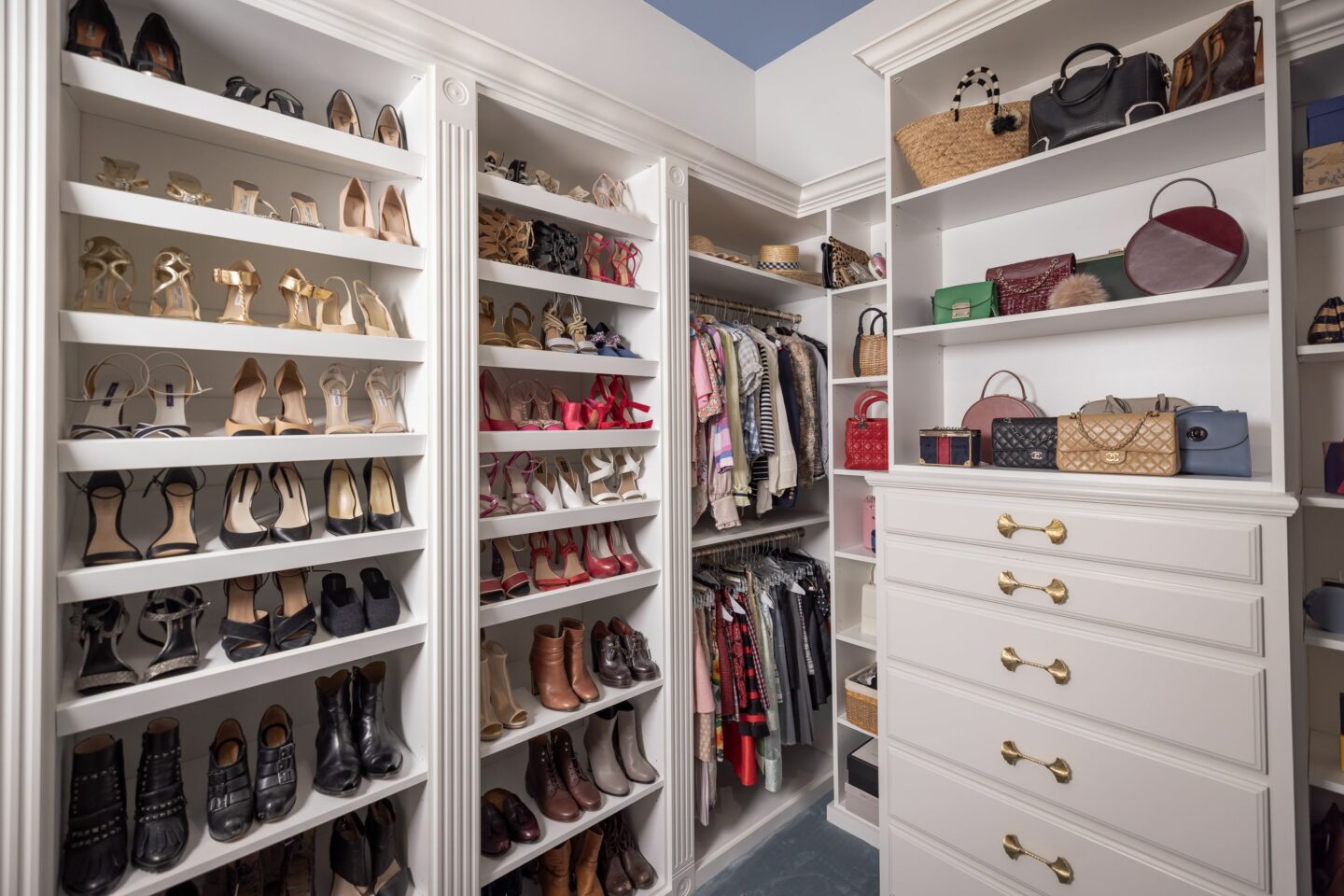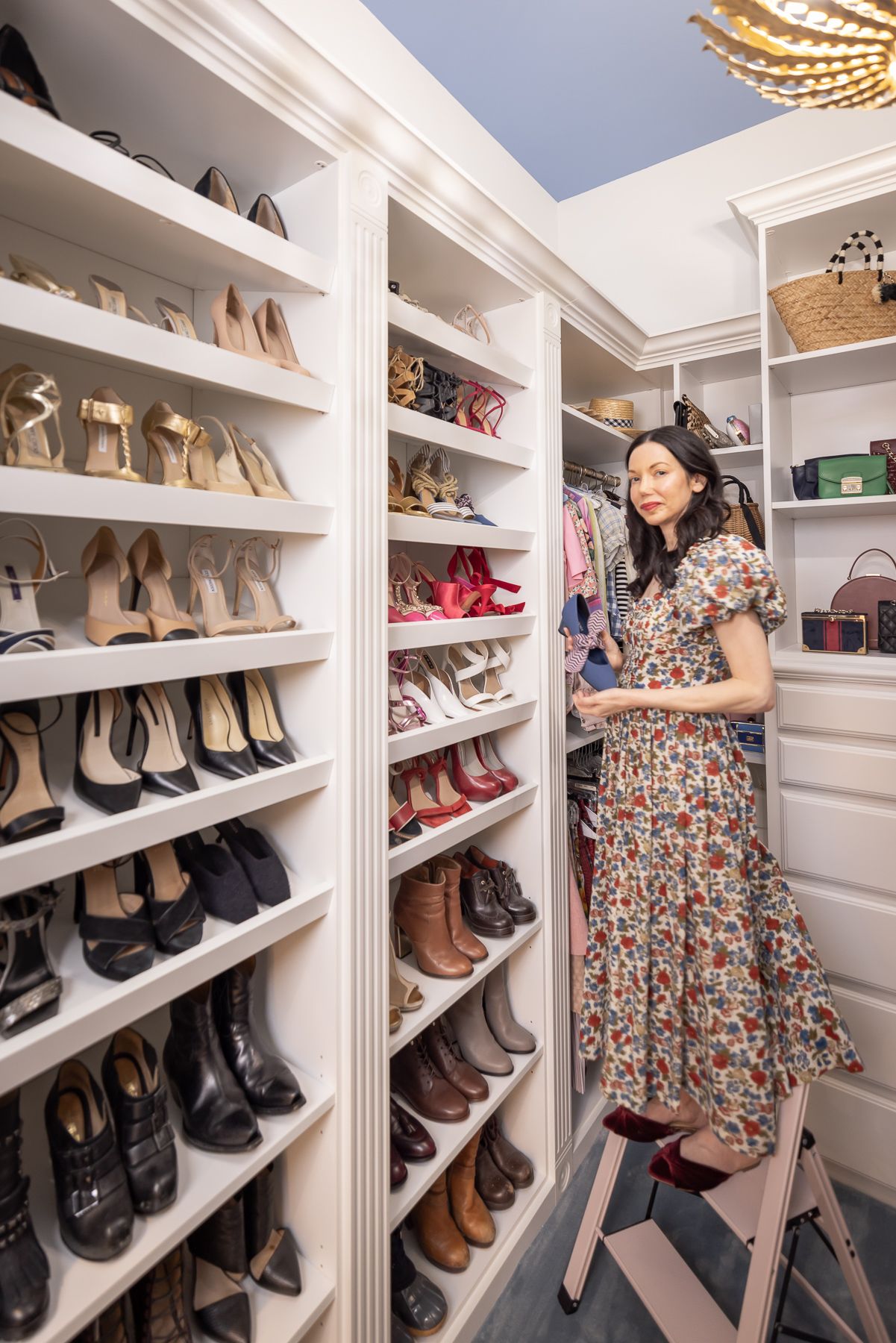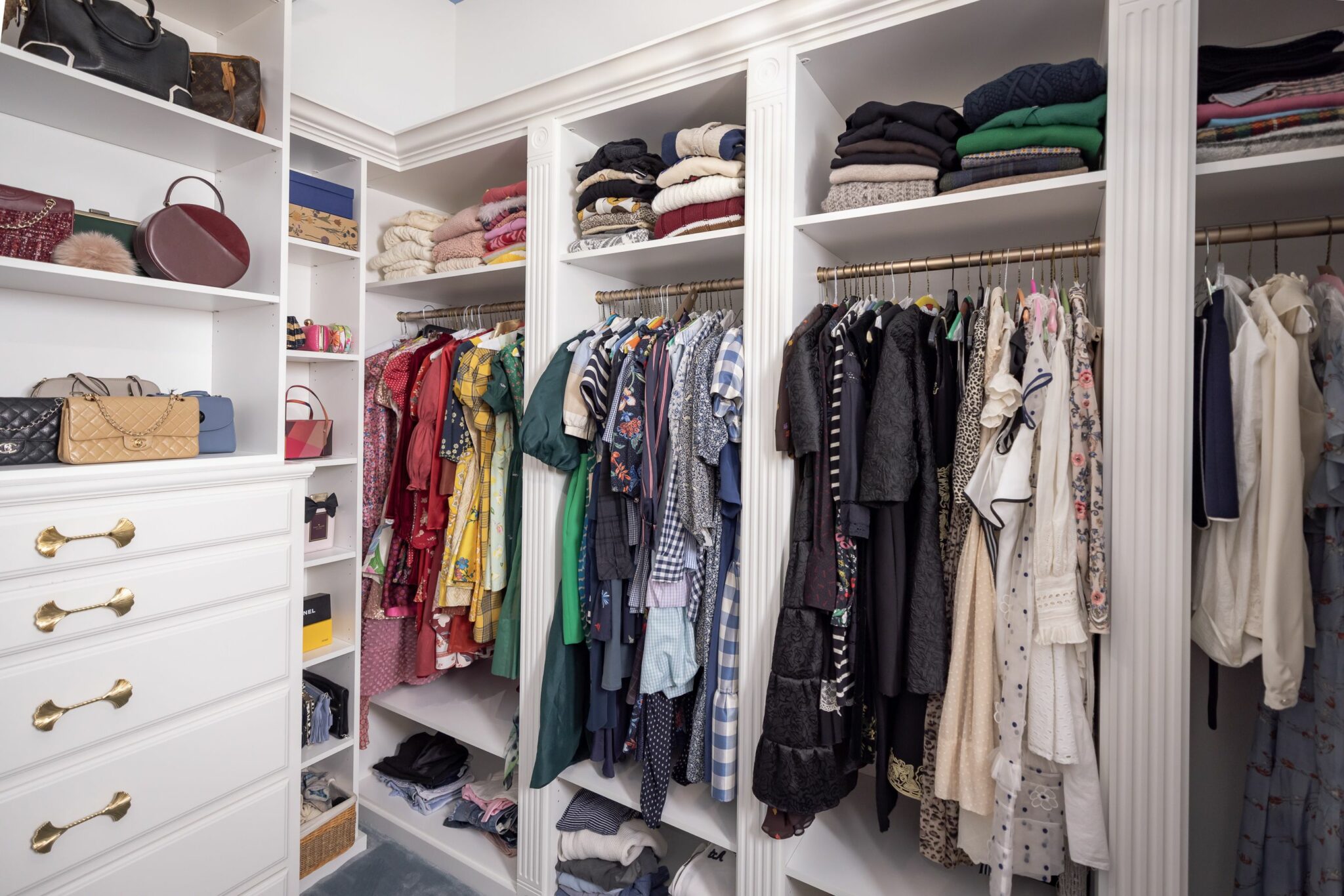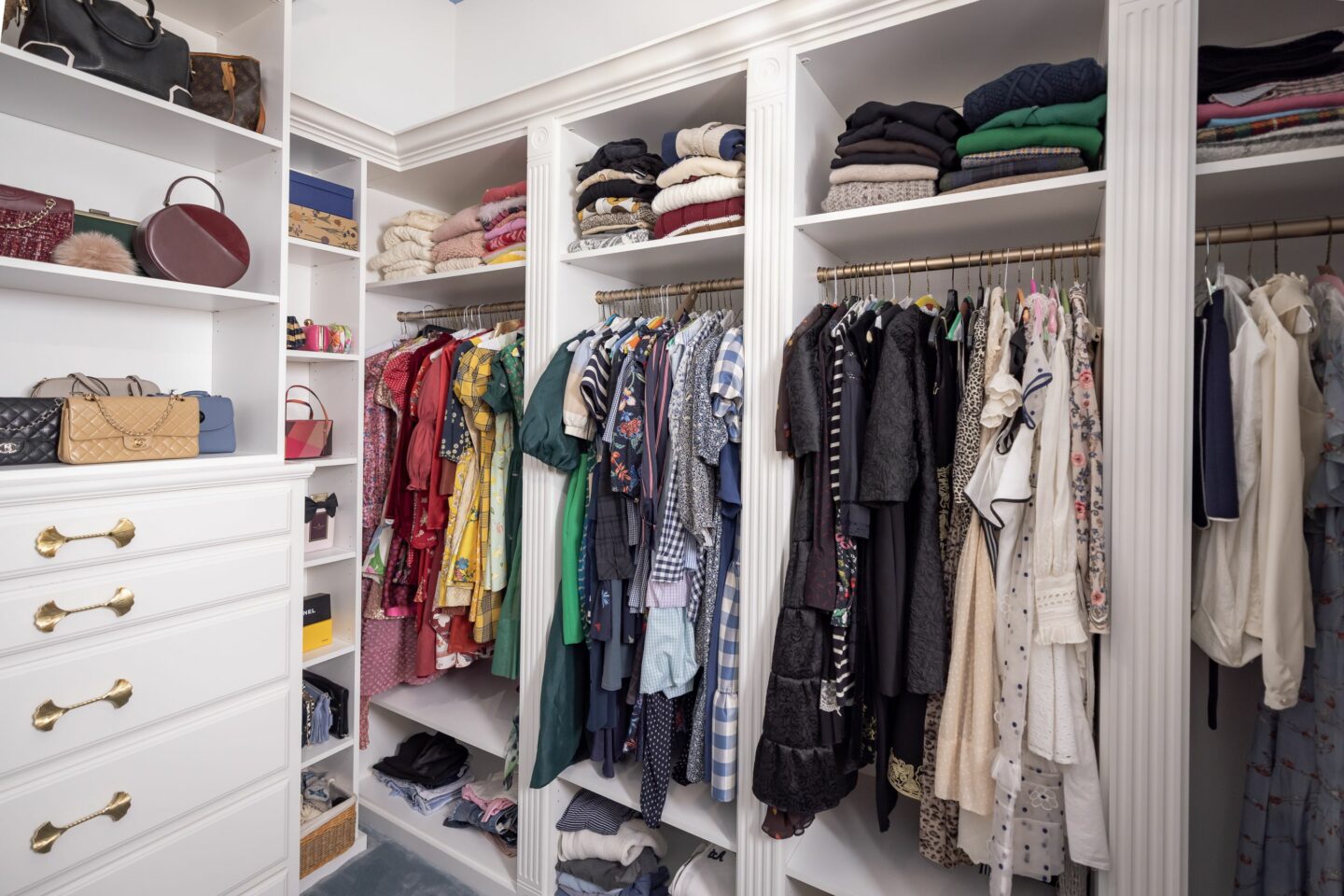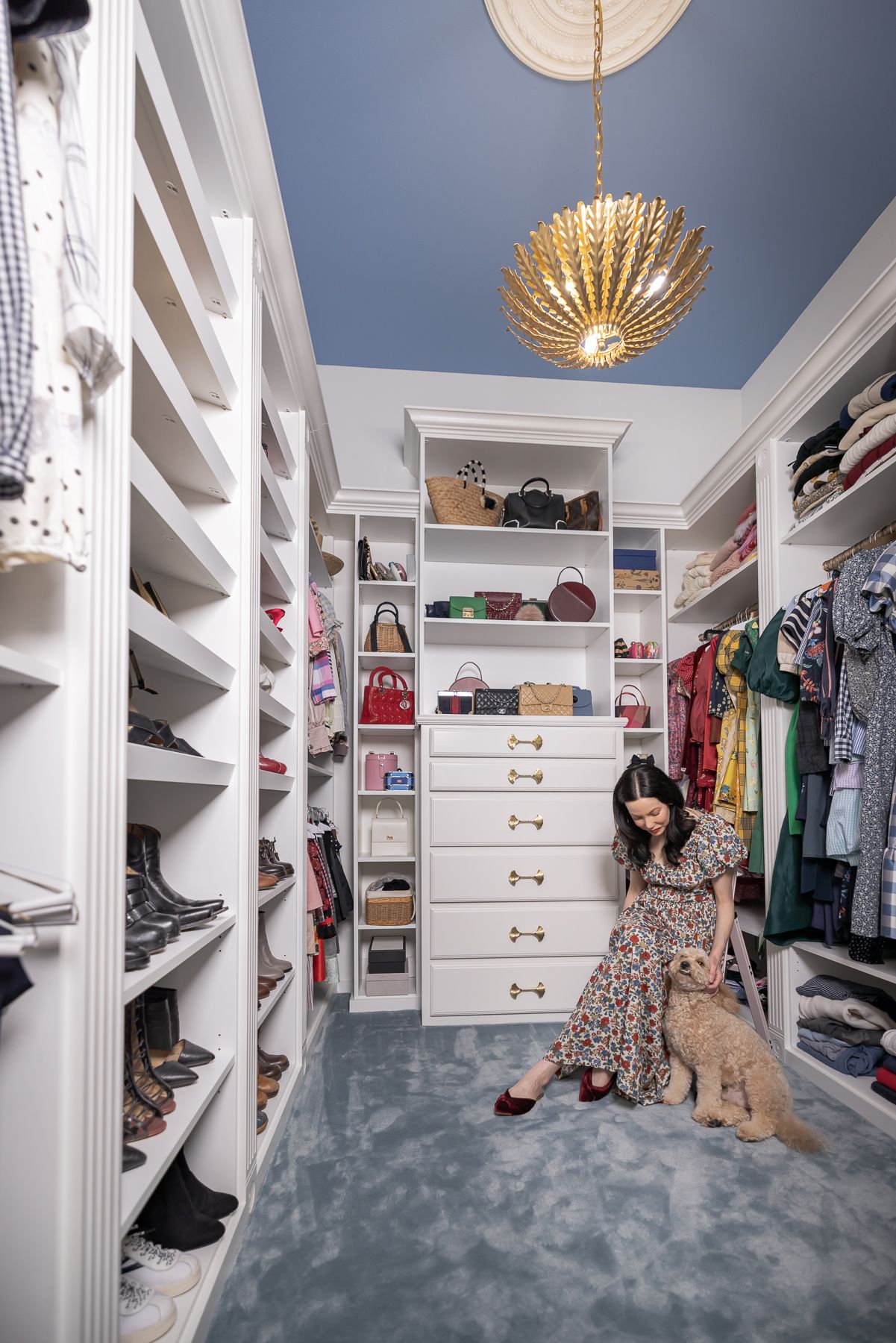 Door Levers and Plates:
Emtek
via Nob Hill Decorative Hardware
Paint: Benjamin Moore White Dove and Benjamin Moore Dragon Egg 50%
Have you designed and installed your dream closet yet?
Tag me on Instagram @lisavmorgan
so I can see your photos. And as always, please leave a comment below if you have any questions about the design and installation process that I haven't answered.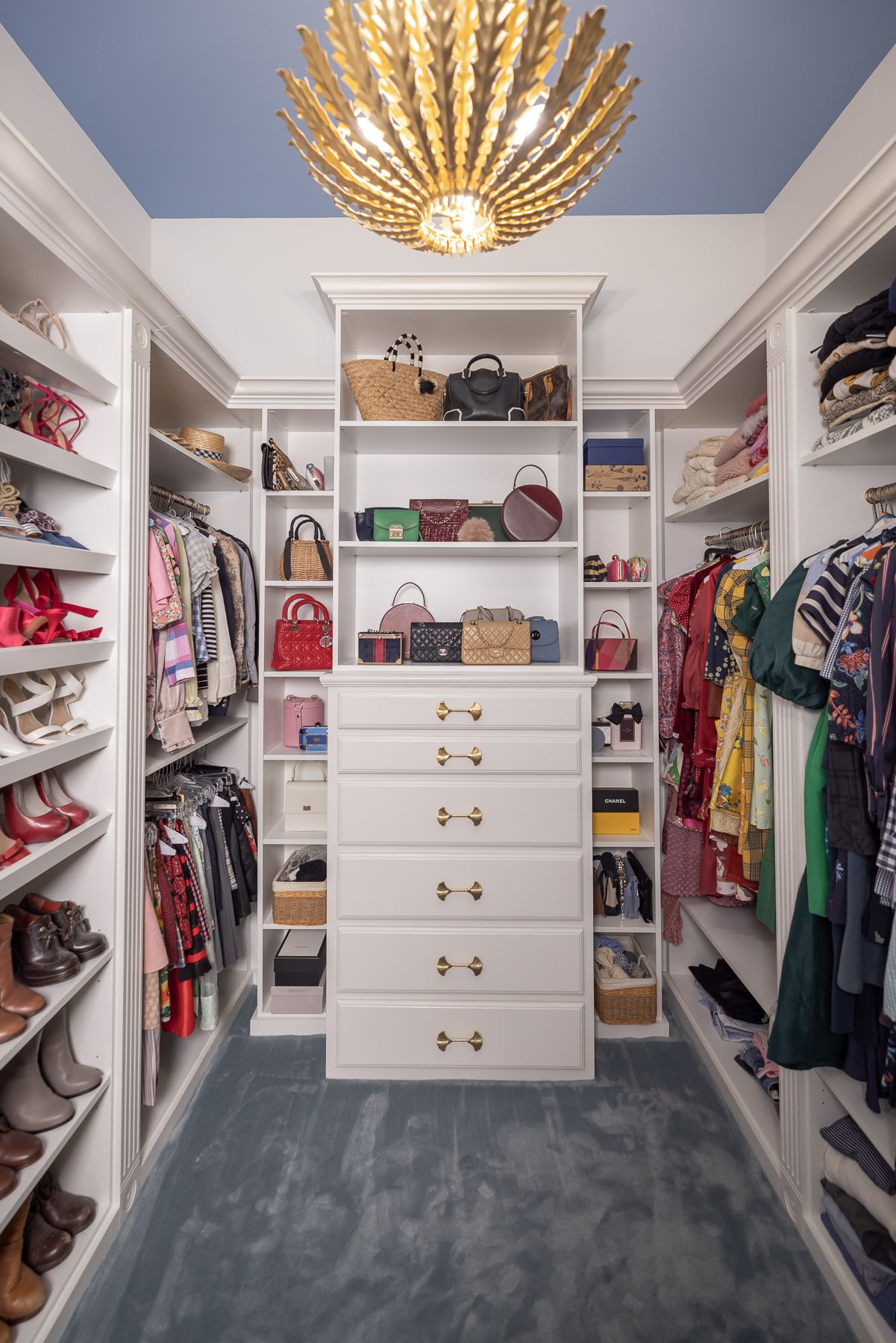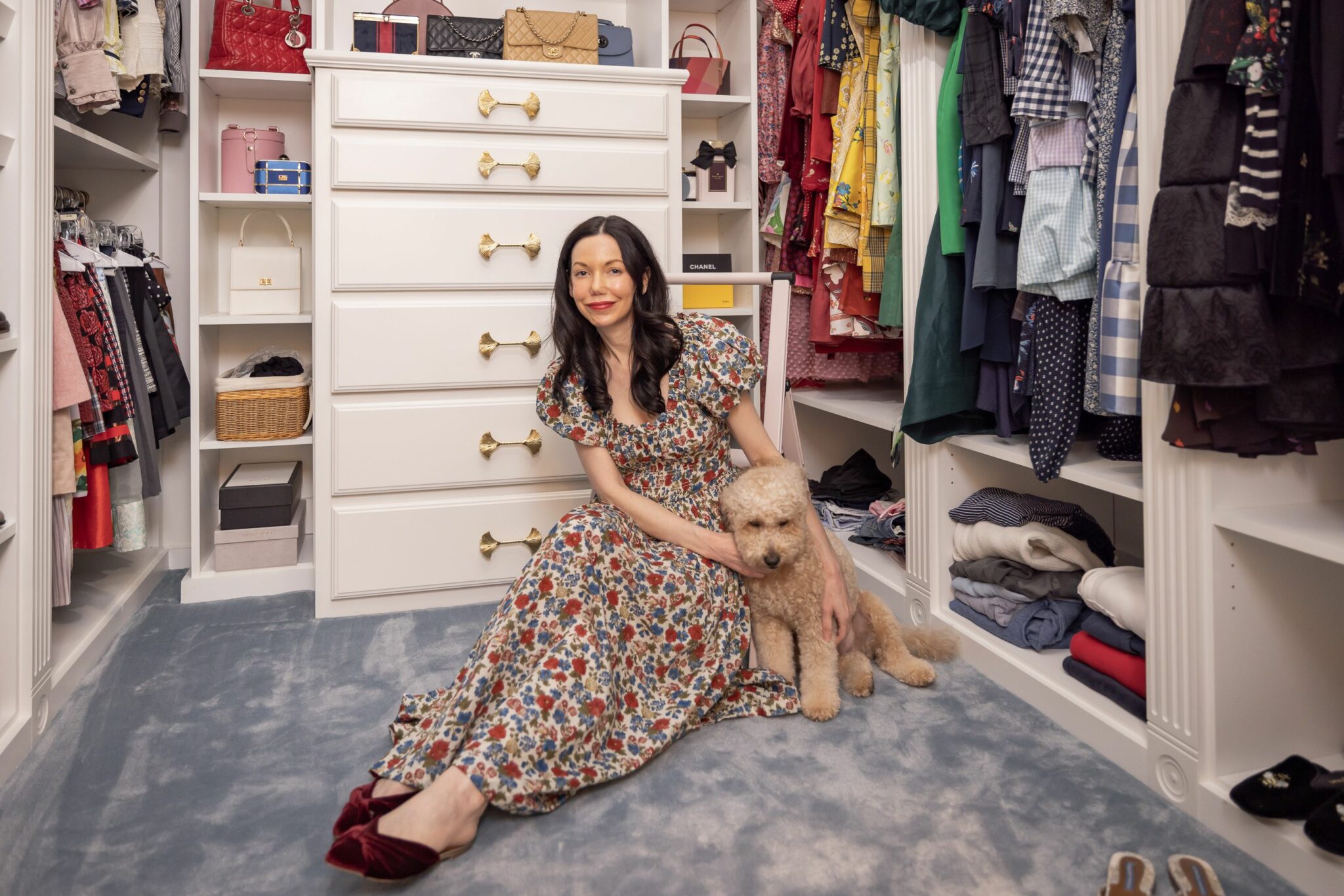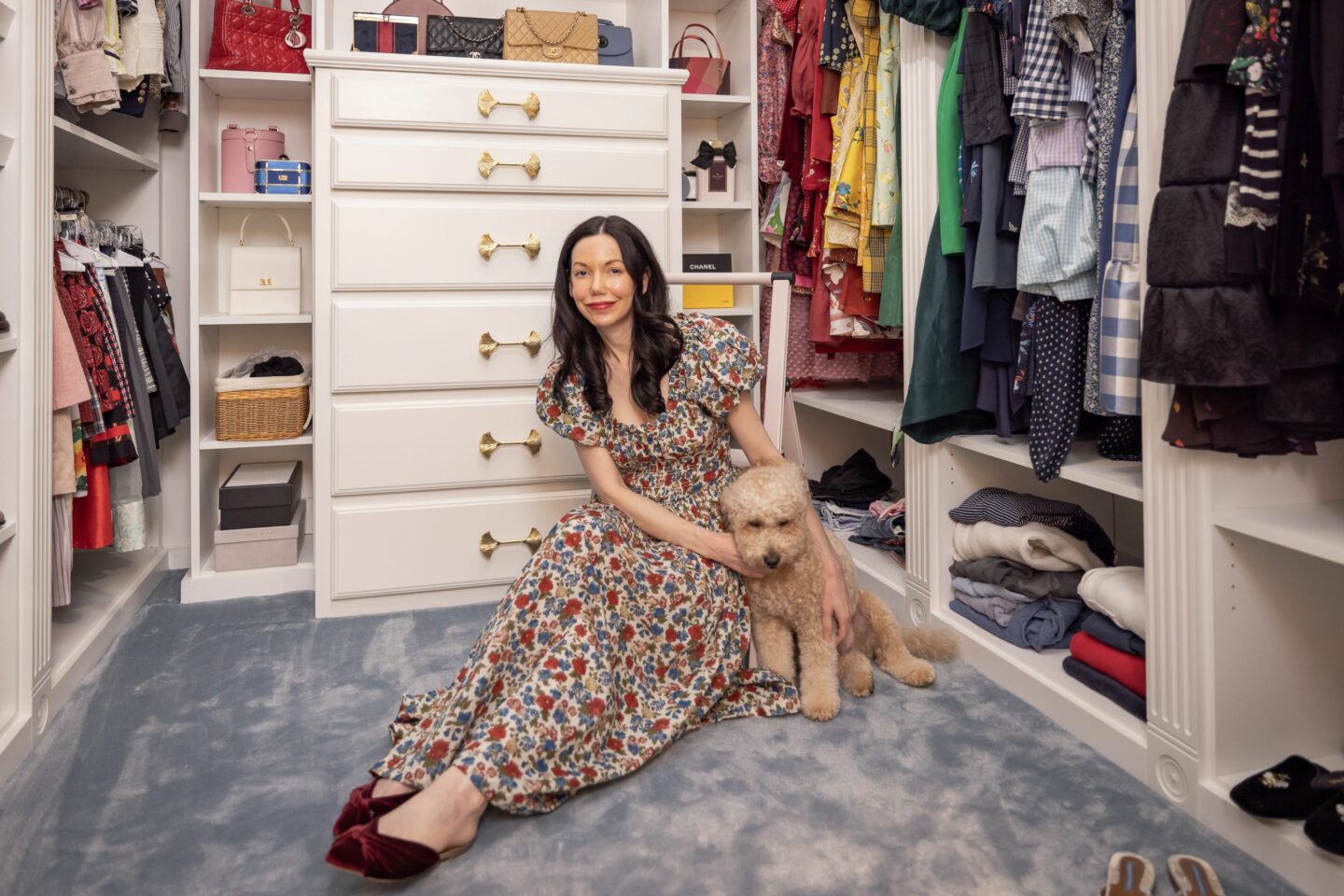 Thanks so much for stopping by!
xoxo,
Lisa
Let's be Social!