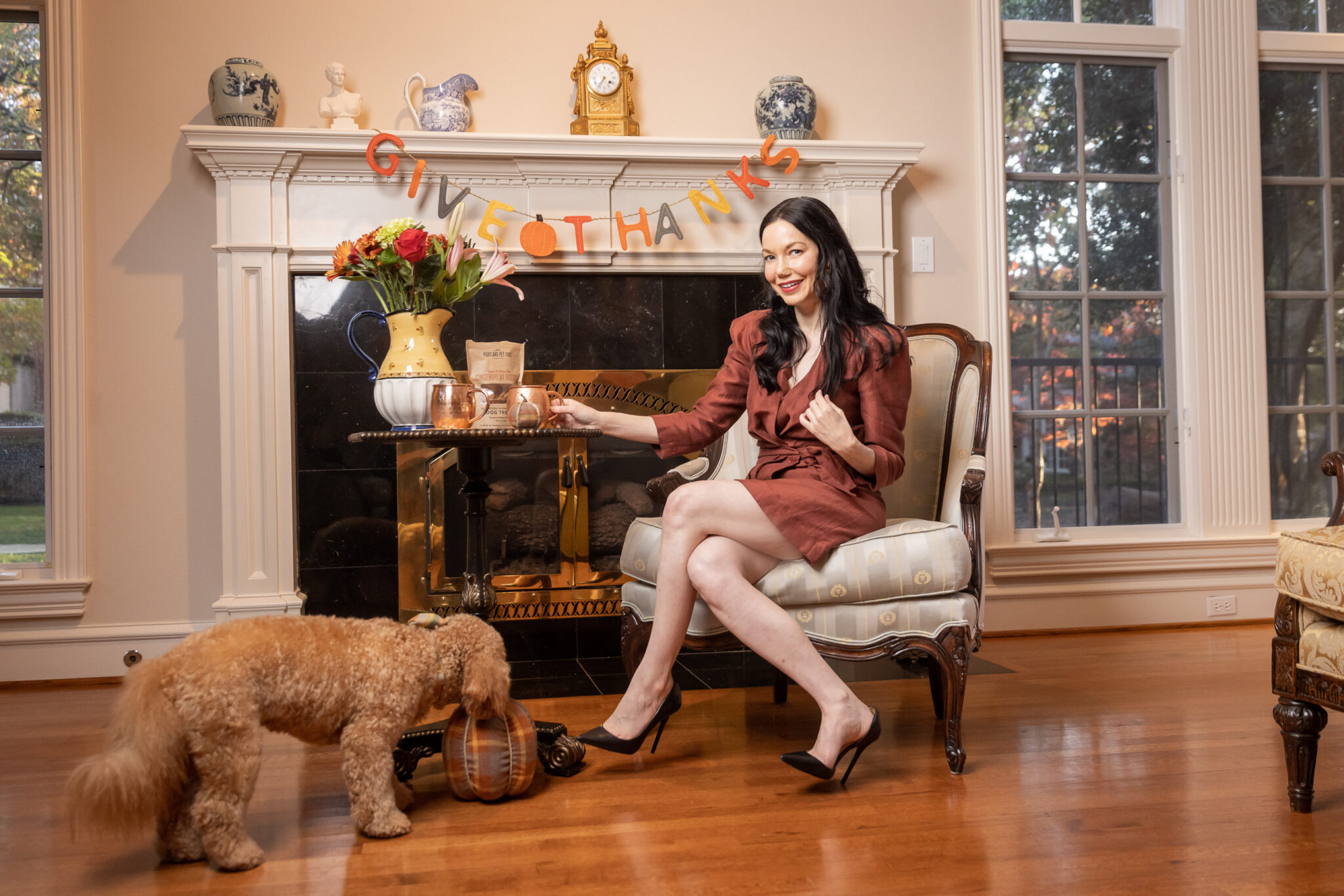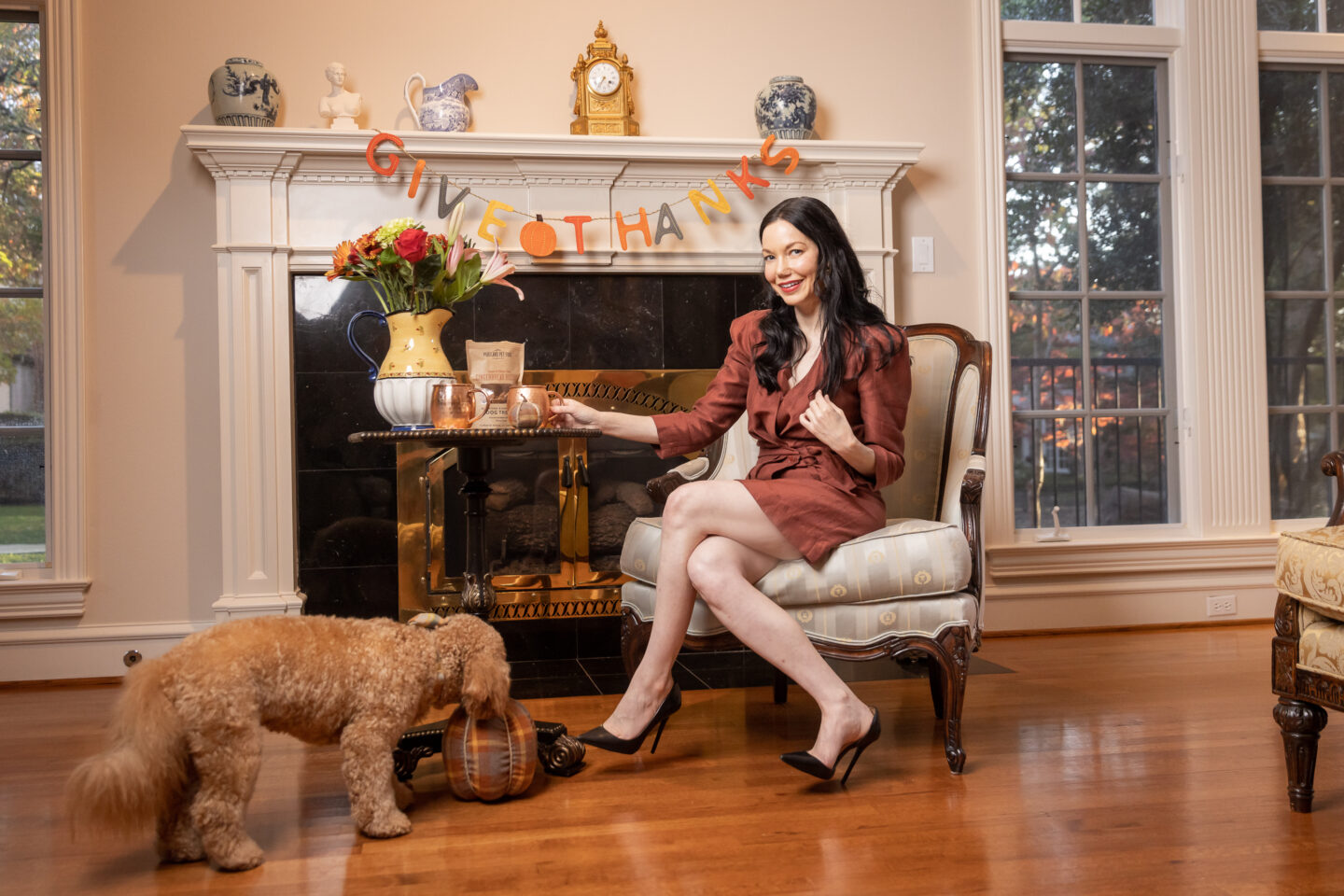 Happy Tuesday! I am so excited to celebrate Mr. Cupcake's First Thanksgiving celebration! Sadly our family is not able to join us in Texas this year, but we're certainly not expecting it to be a quiet holiday with
this little Dood
running around the house.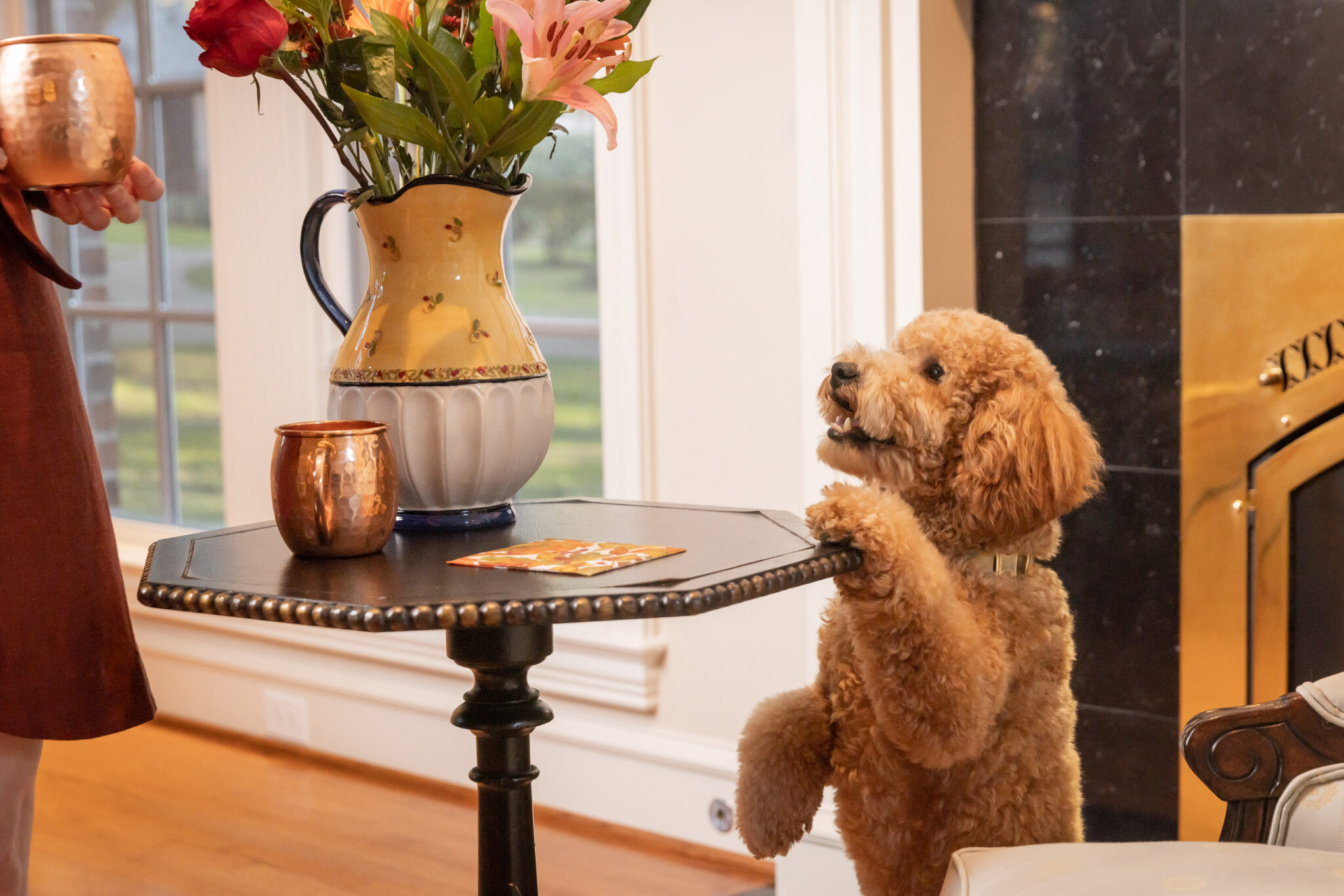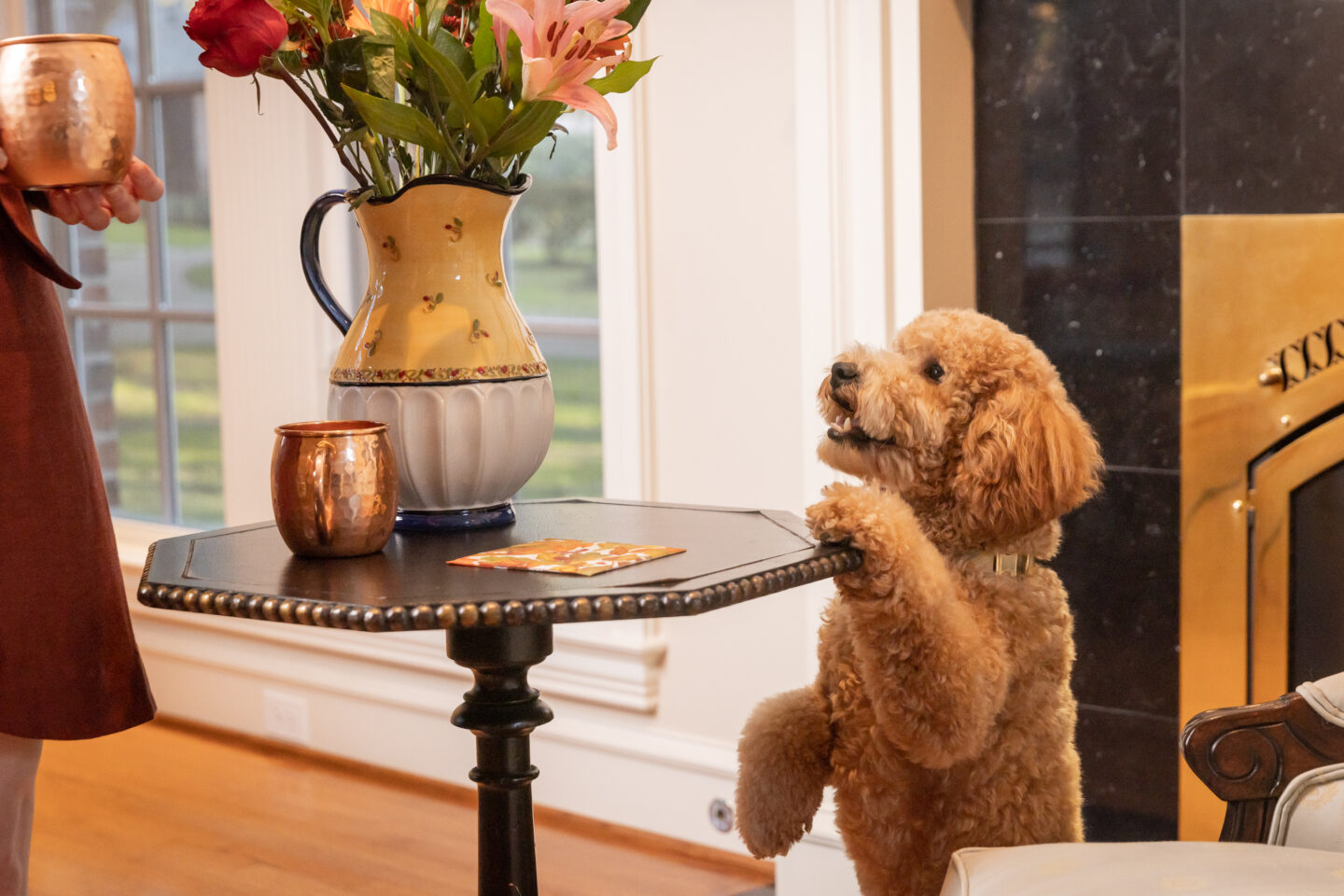 Charlie is now eleven and a half months old and I think he is starting to understand the concept of holidays after
his first Halloween
pawty last month. He followed me from room to room to help me get ready and he definitely knew something exciting was about to happen. We only had eight guests, but it felt like a huge party as it was the biggest crowd I've entertained in two years! Everyone had such a fun time, but Charlie Cupcake had the BEST TIME EVER! He was absolutely thrilled to have so many of his favorite people over at the same time, and one of his best dog friends Luna came over too! They both wore Halloween bandanas and got lots of treats and ran around the house having a blast.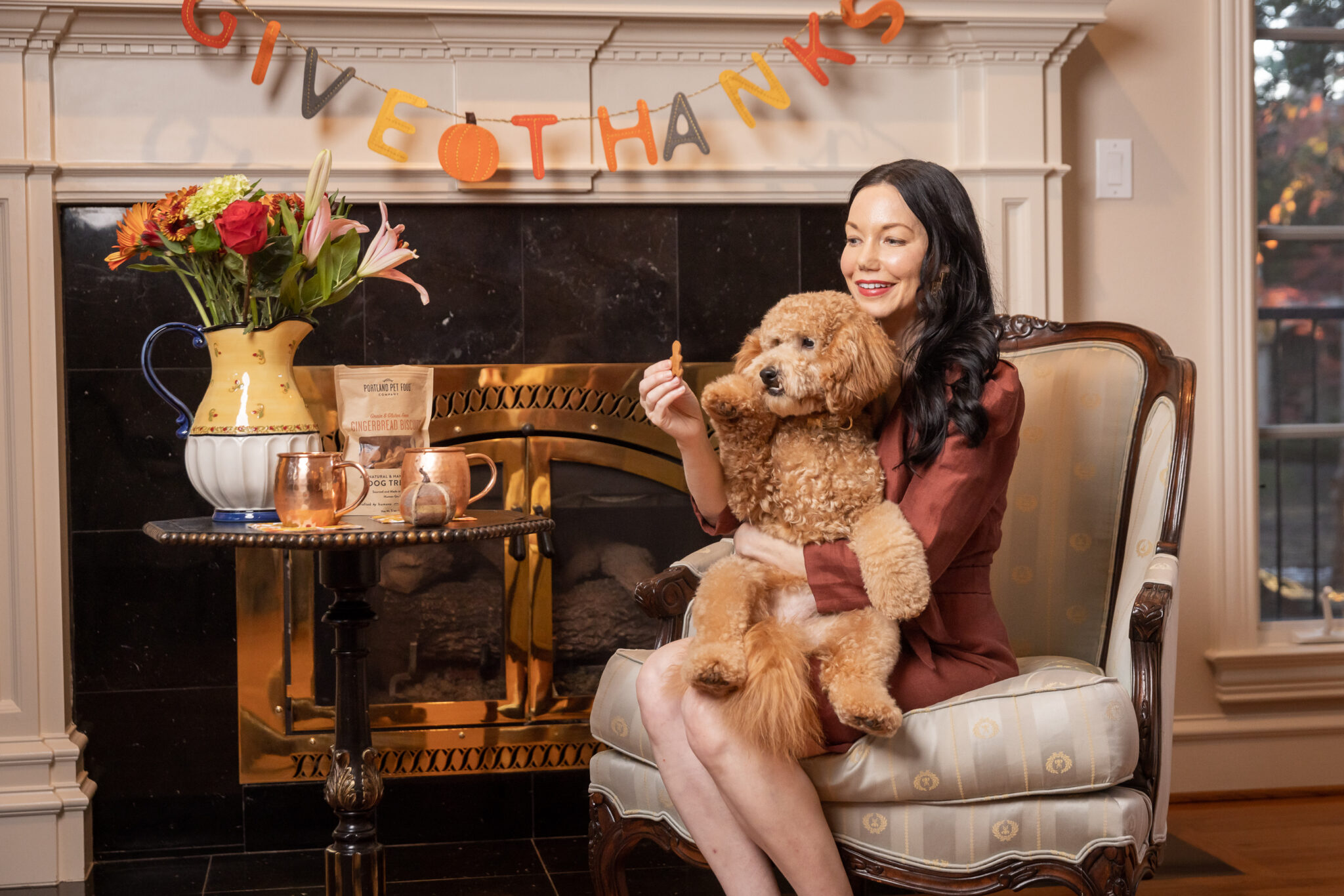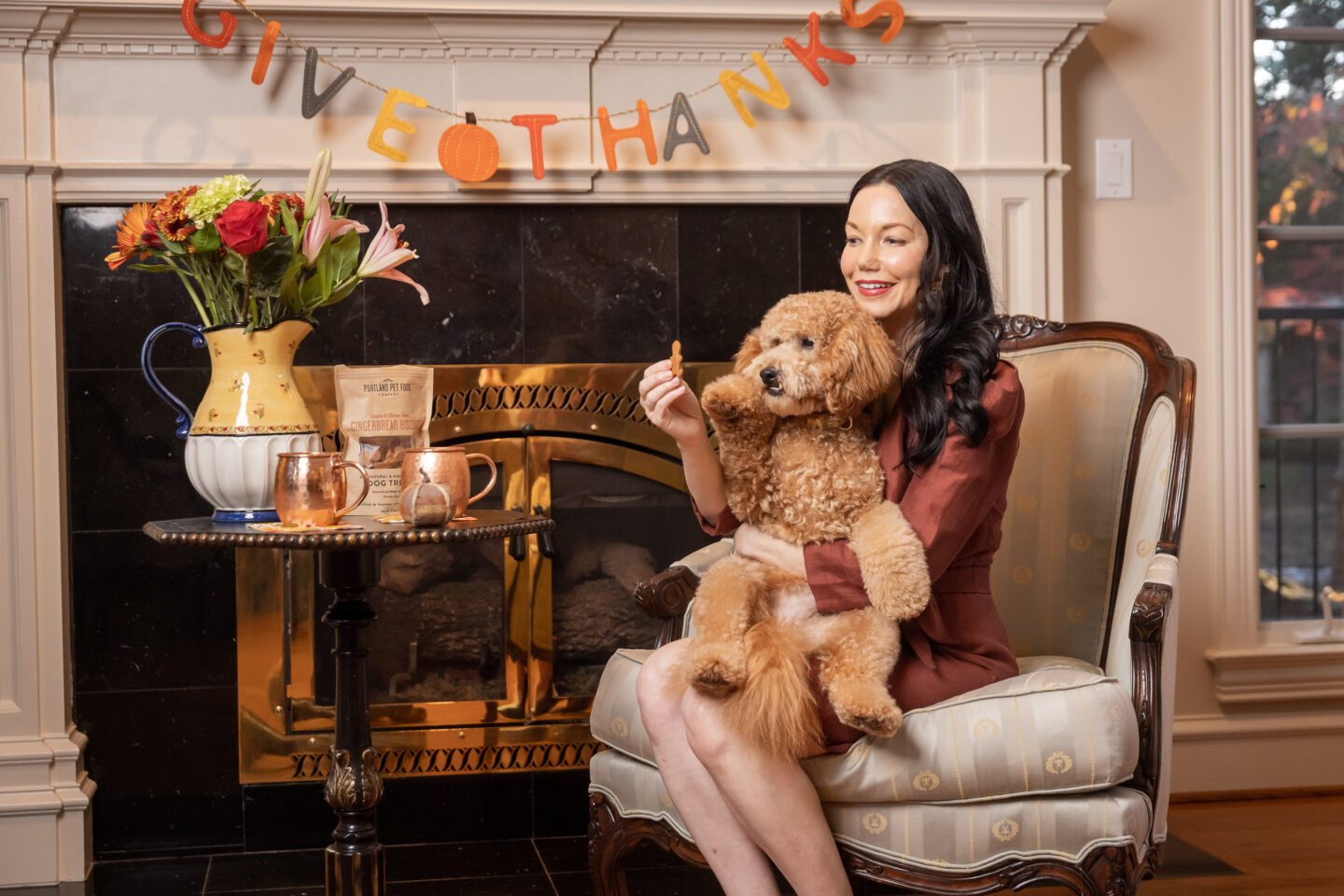 To celebrate Mr. Cupcake's first Thanksgiving, I finally got him a new "Big Boy"
elevated dog dish
, since he's gotten so tall in the past few months. I think he'll enjoy all of the turkey and sweet potatoes so much more if he doesn't have to hunch over his
baby dish
. We also got
these Gingerbread treats
from Portland Pet Food Company. They smell so delicious, and they're shaped like cute little gingerbread men.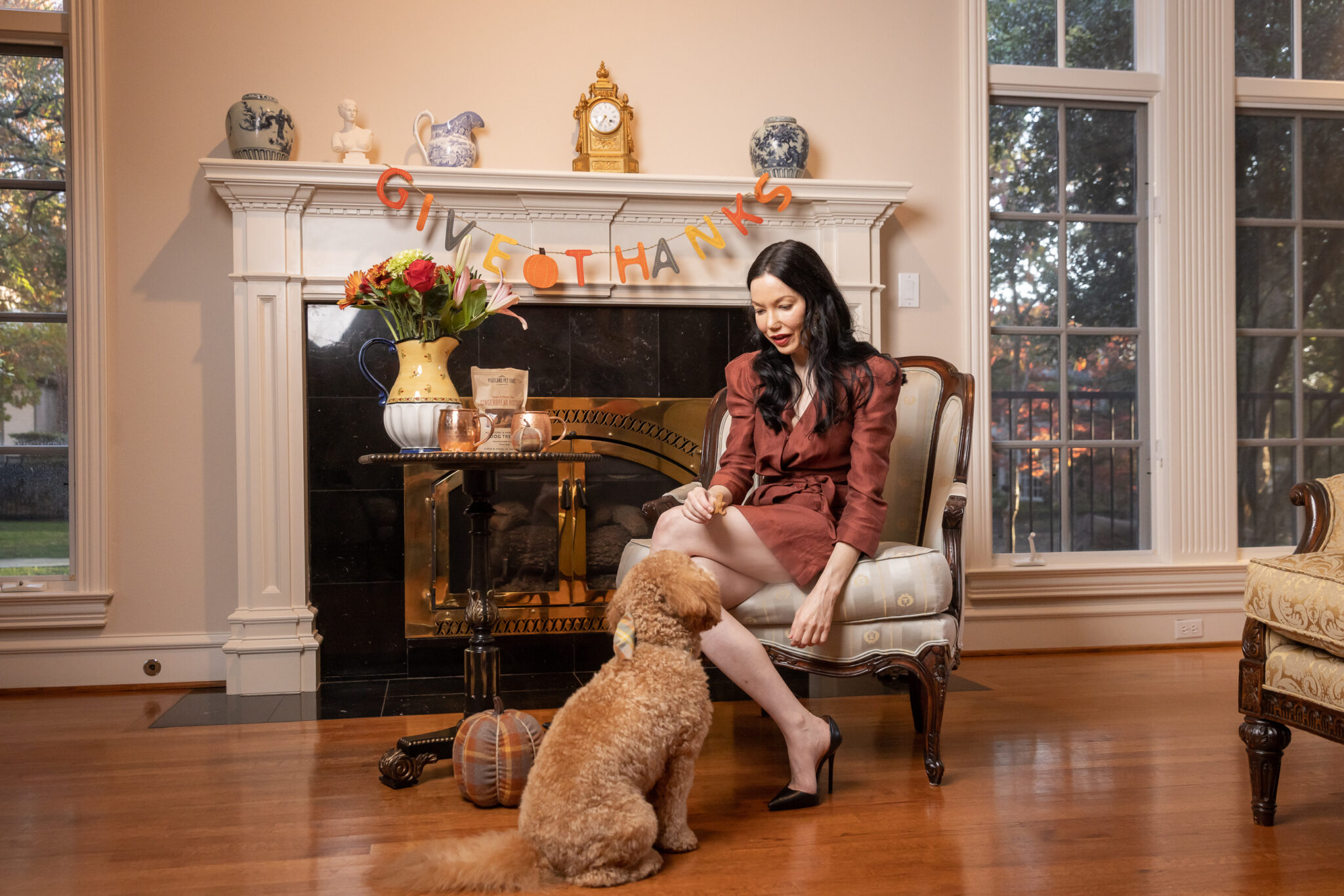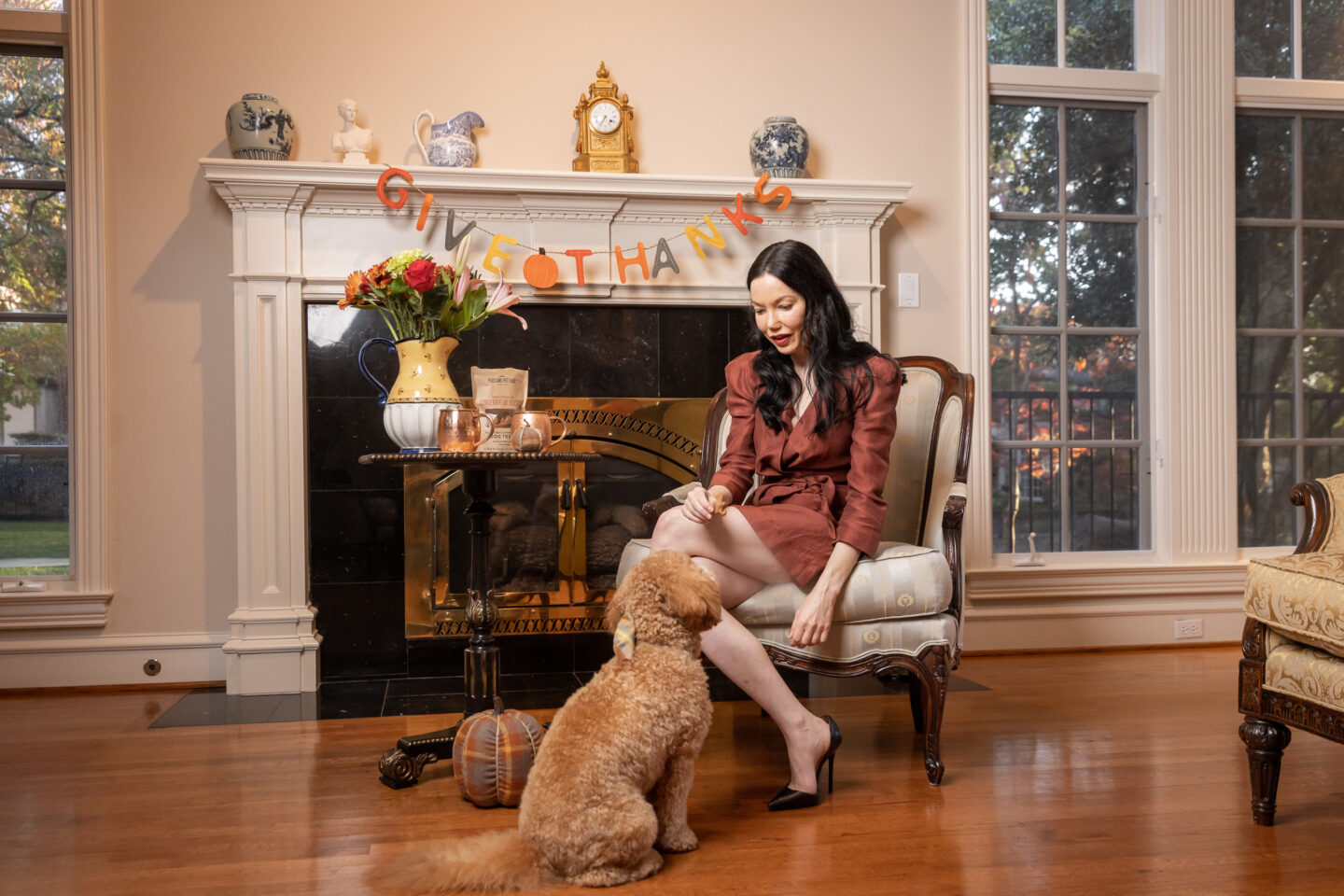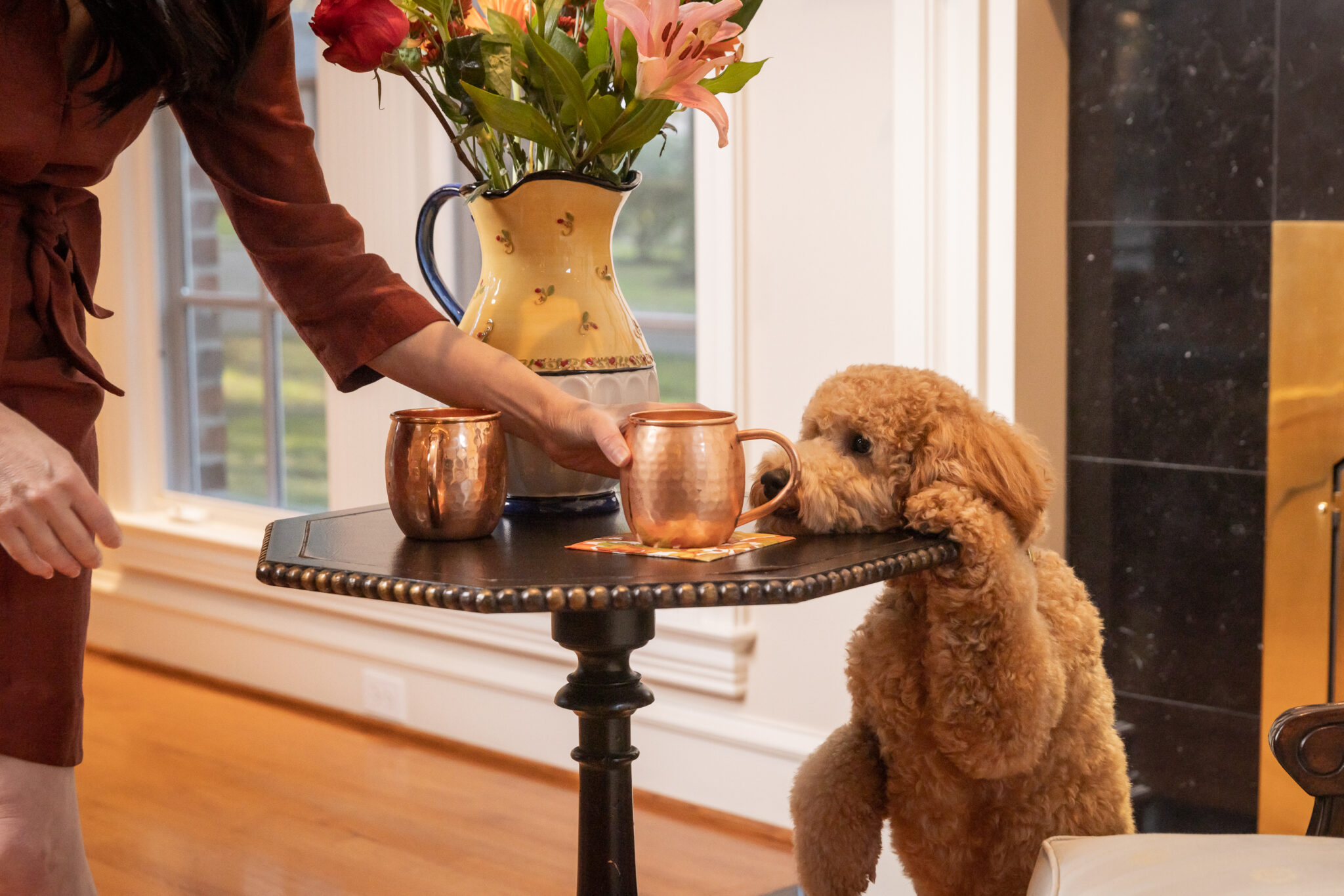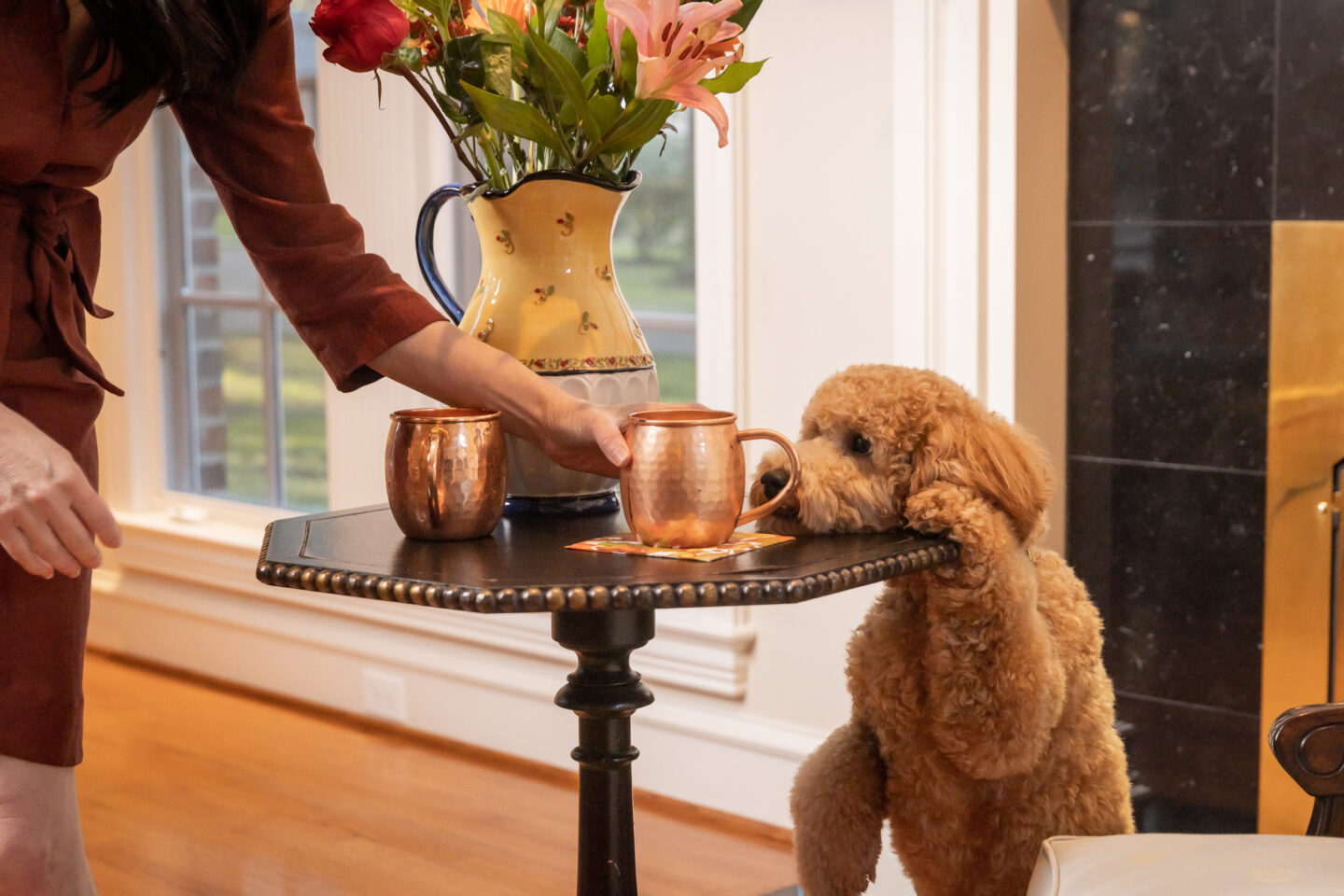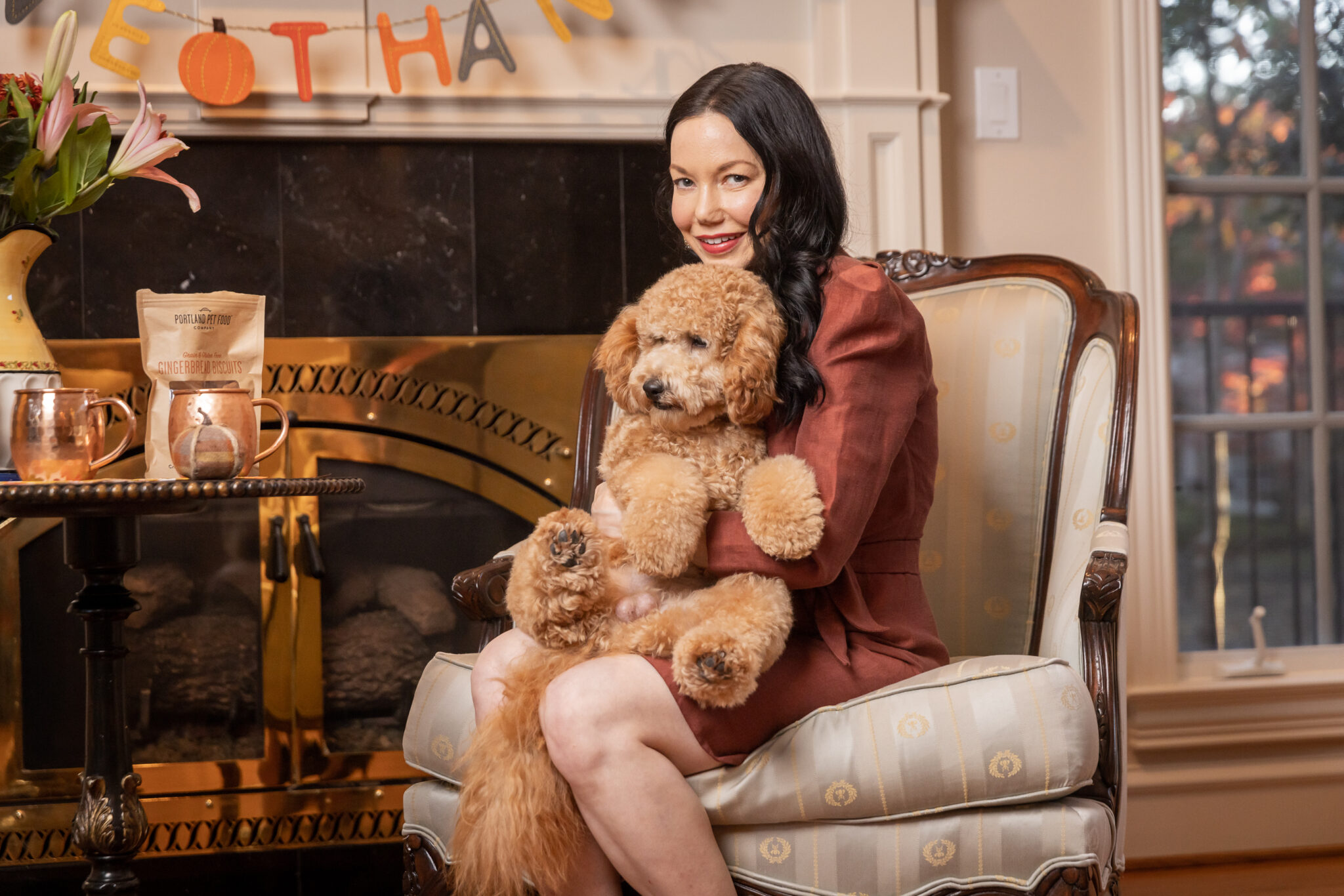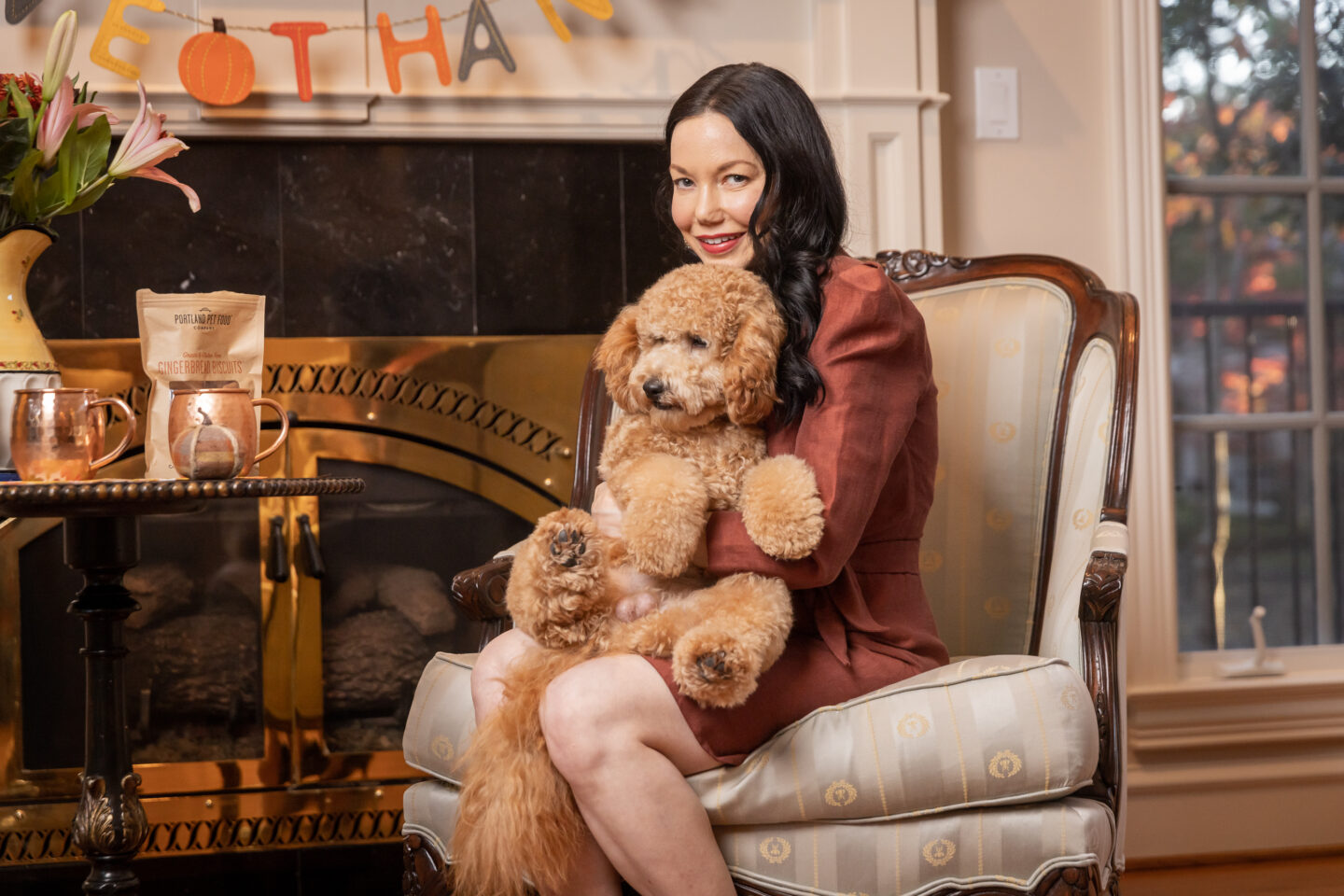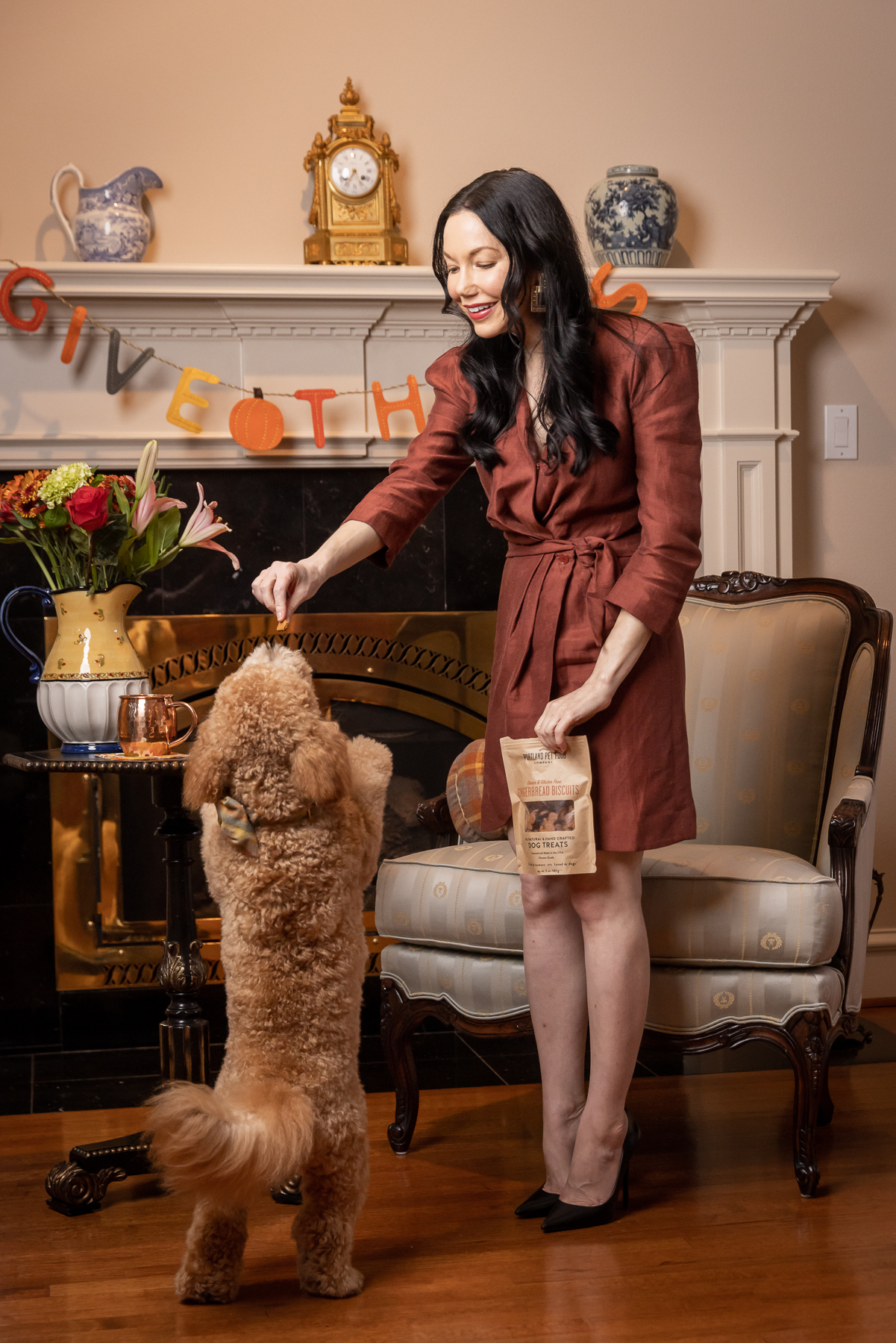 Charlie earned lots of treats while we were shooting this post…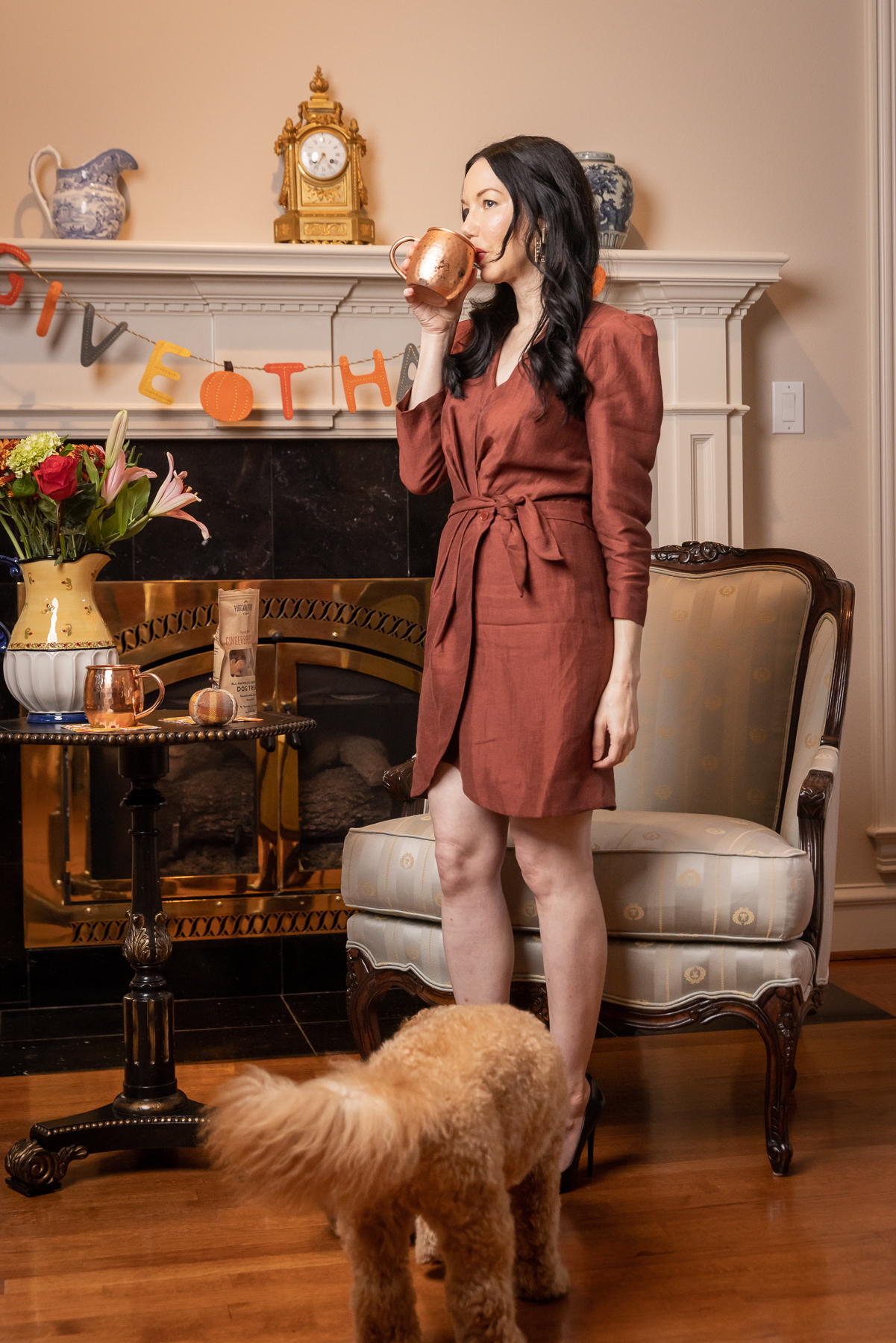 And I earned a sip of my favorite
Holiday Moscow Mule
, cause this little Cupcake is quite a handful. Lately I have been describing him as a slightly insane stuffed animal. 🙂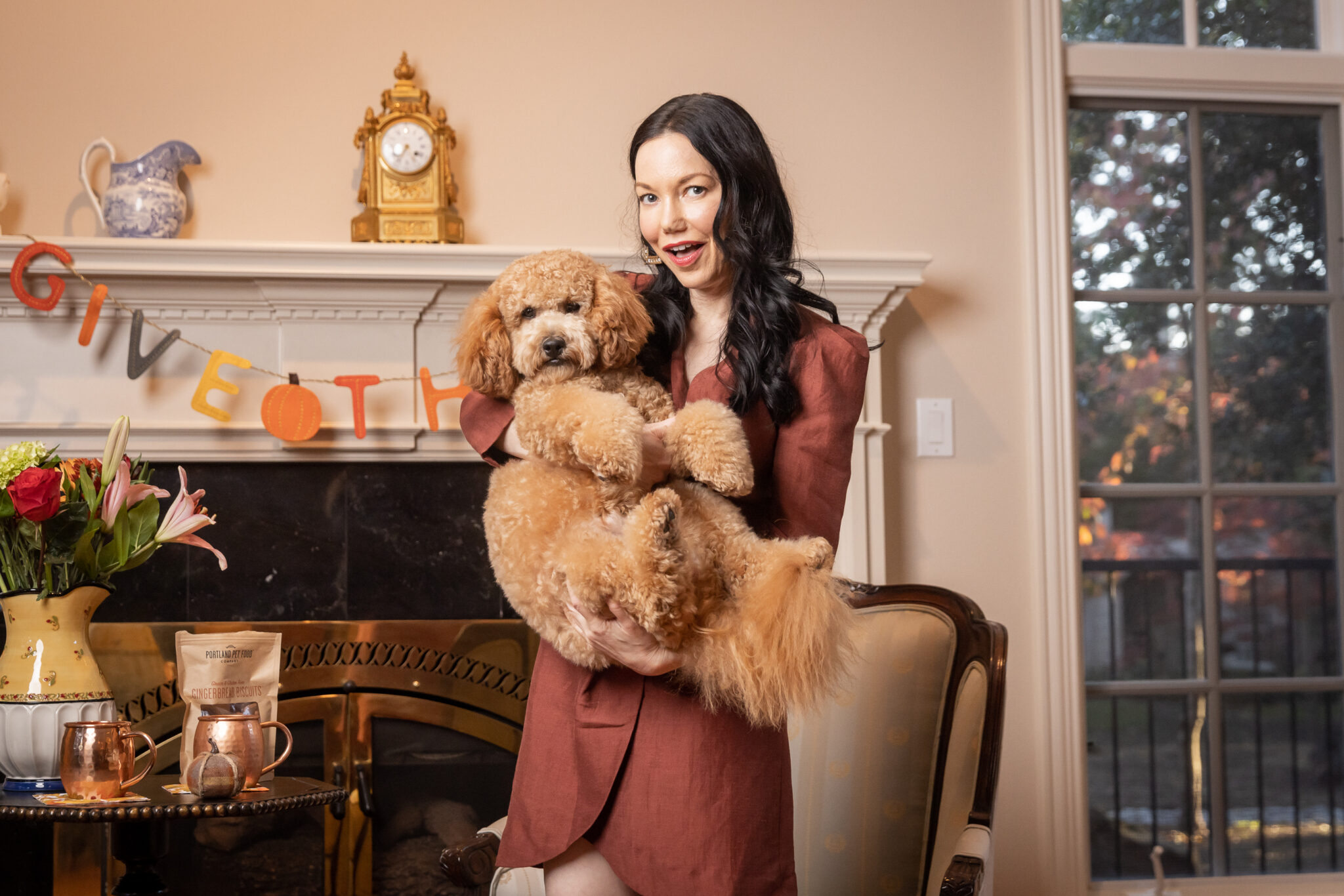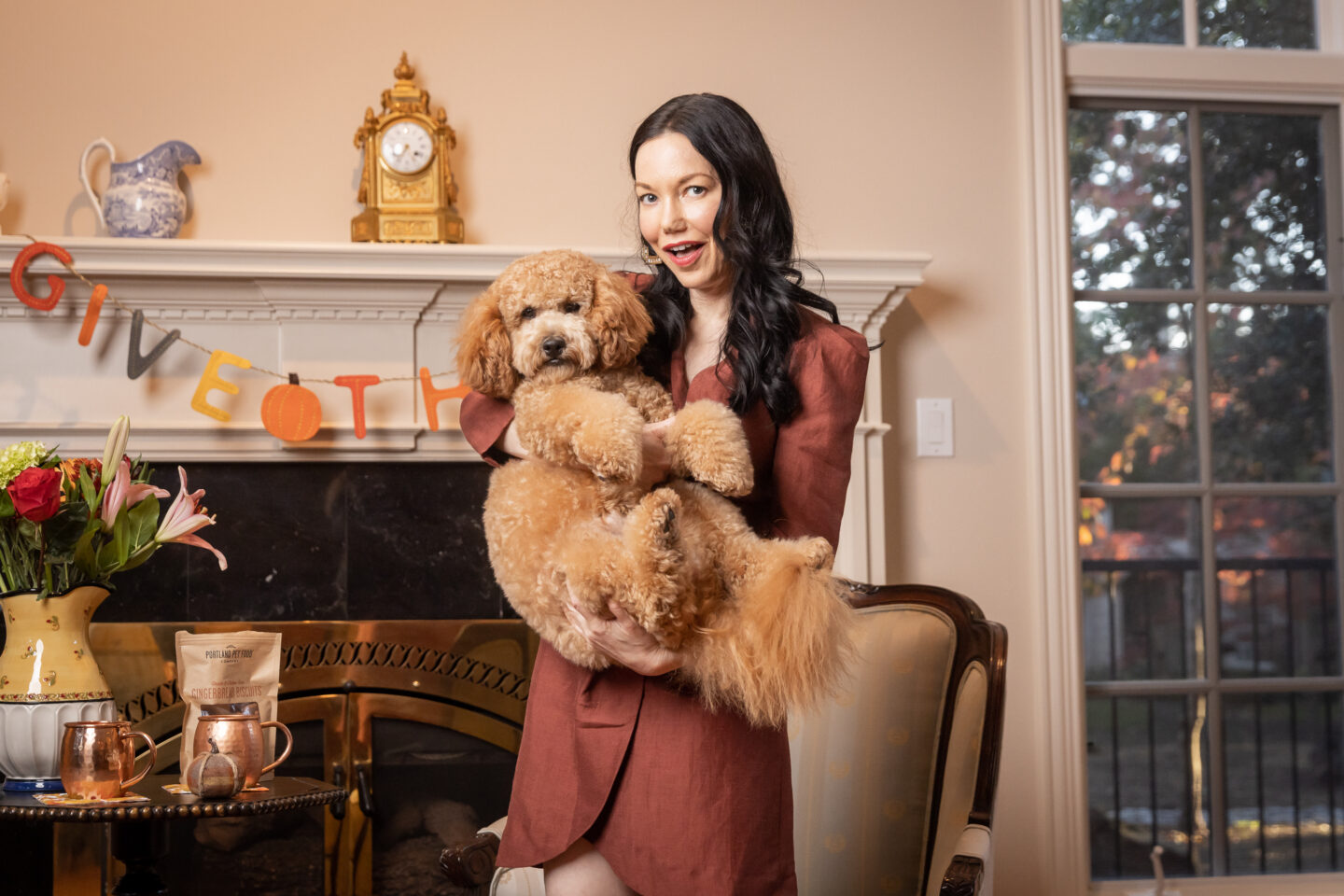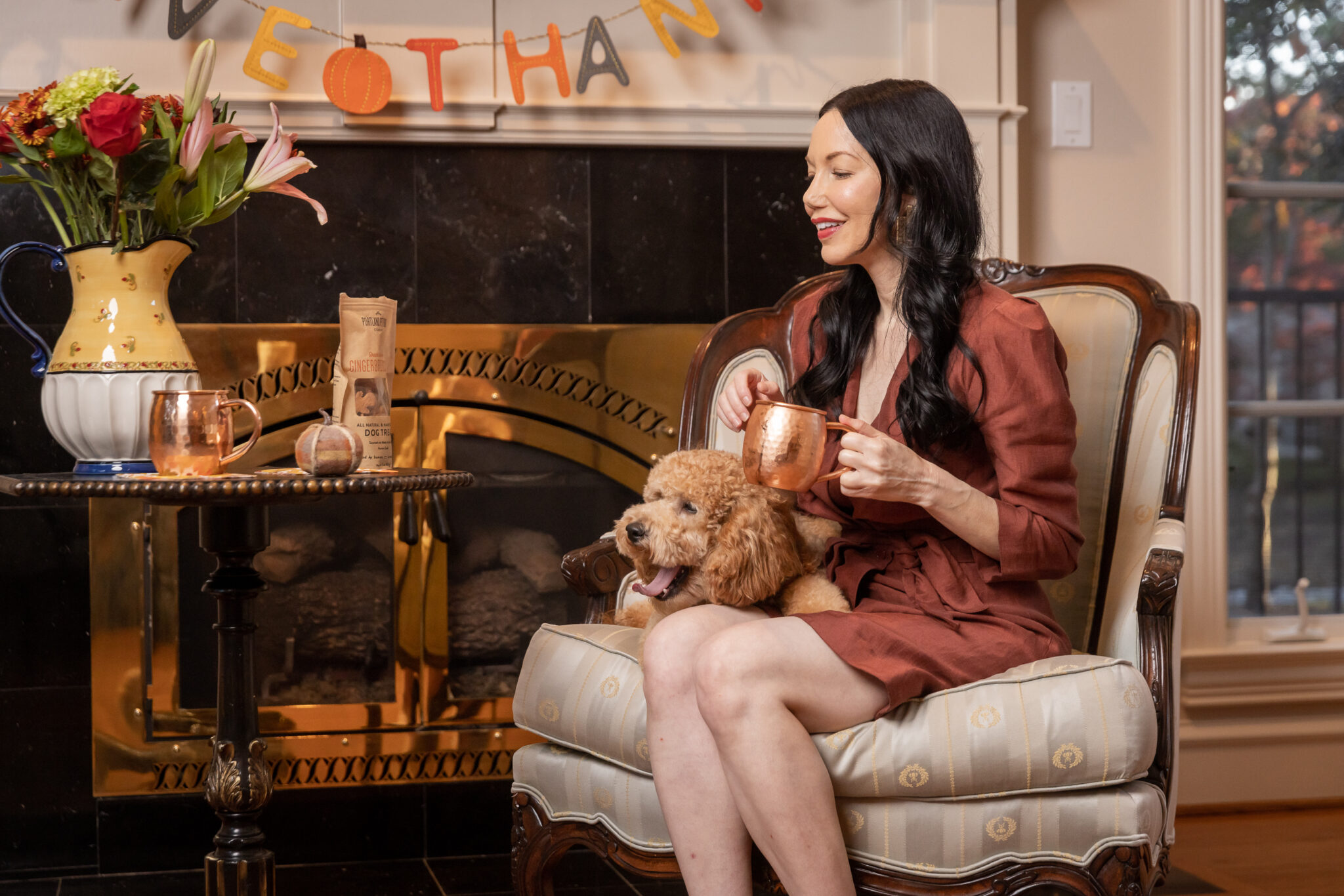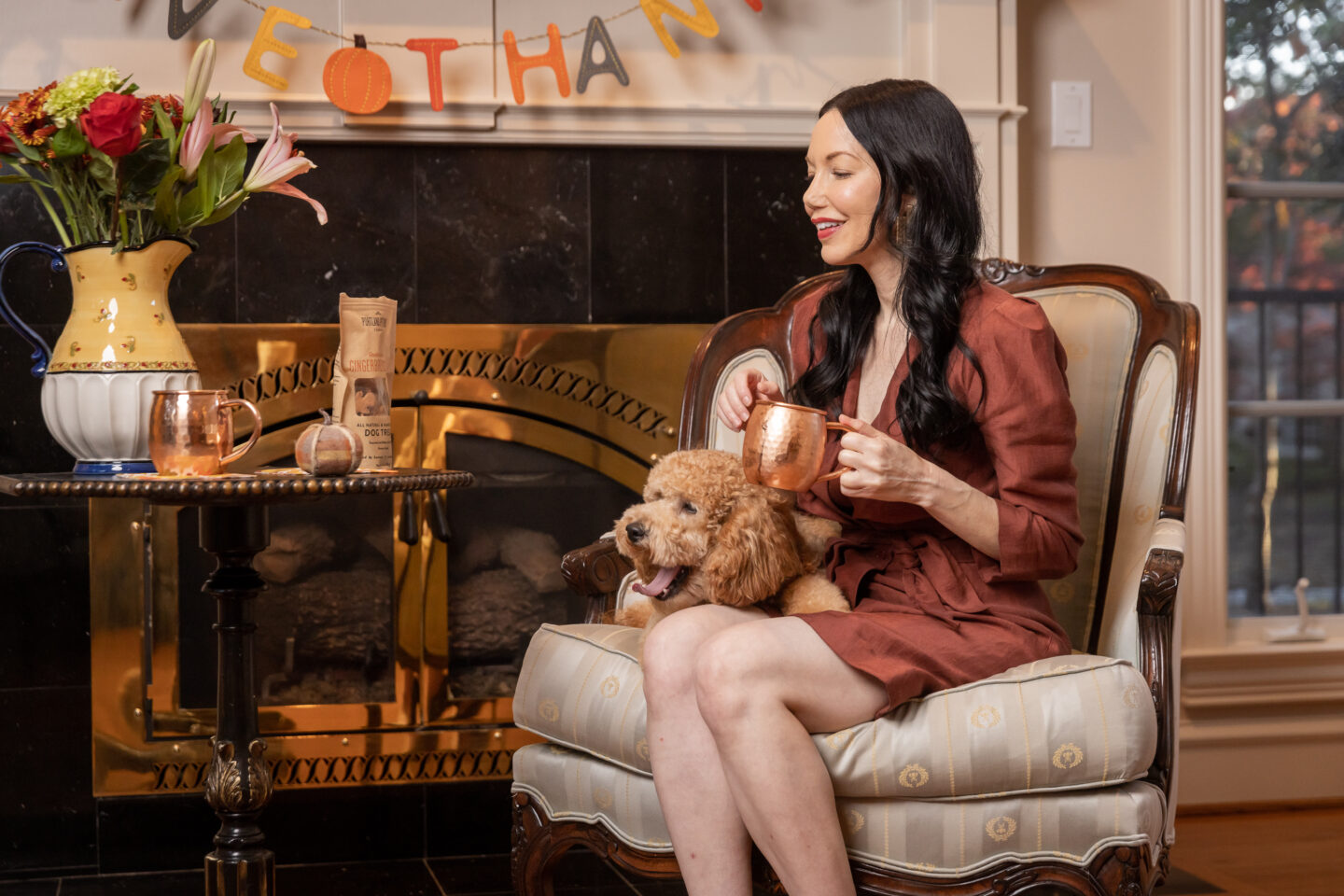 He's recently turned into a teenager and want's to stay up until the wee hours of the night.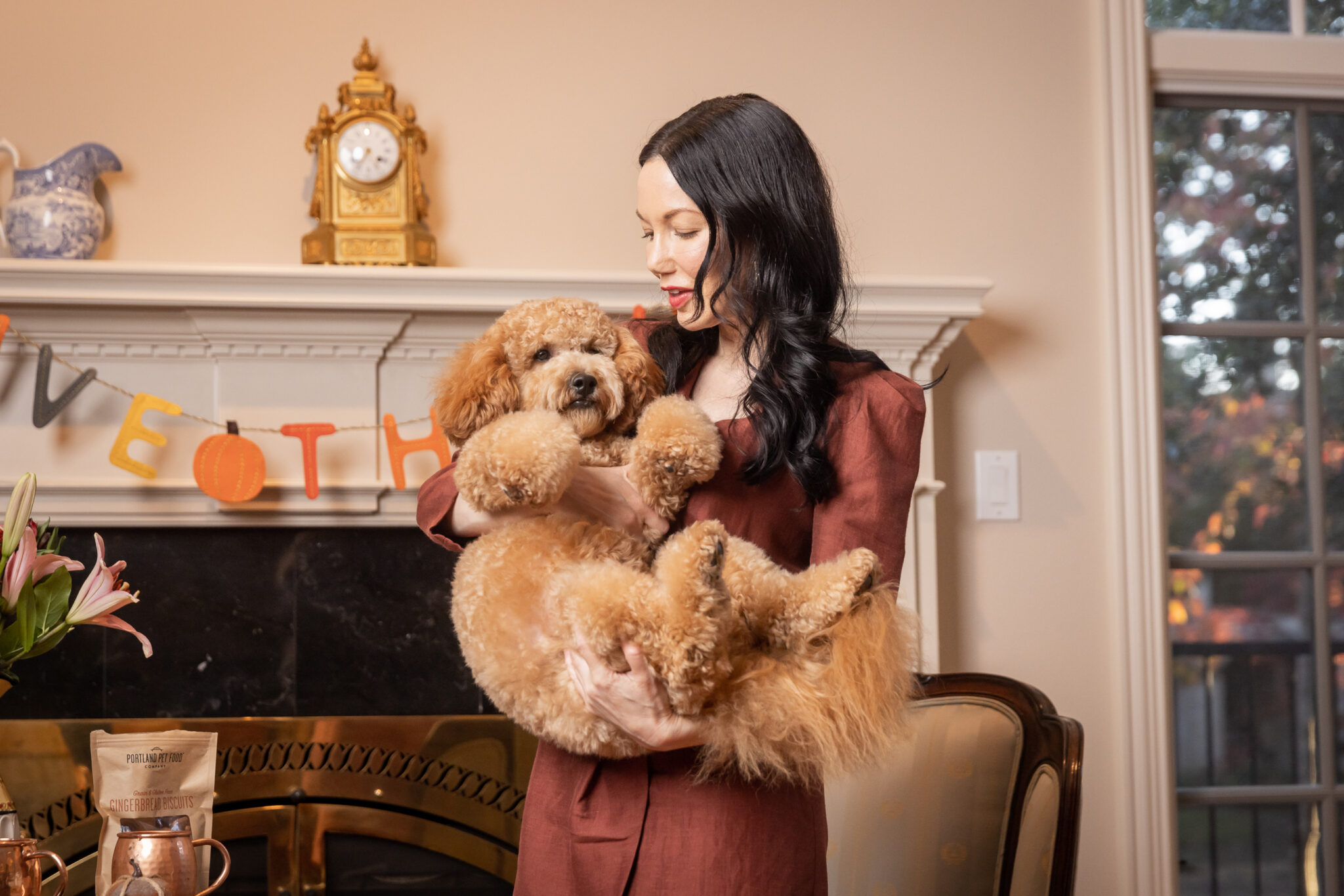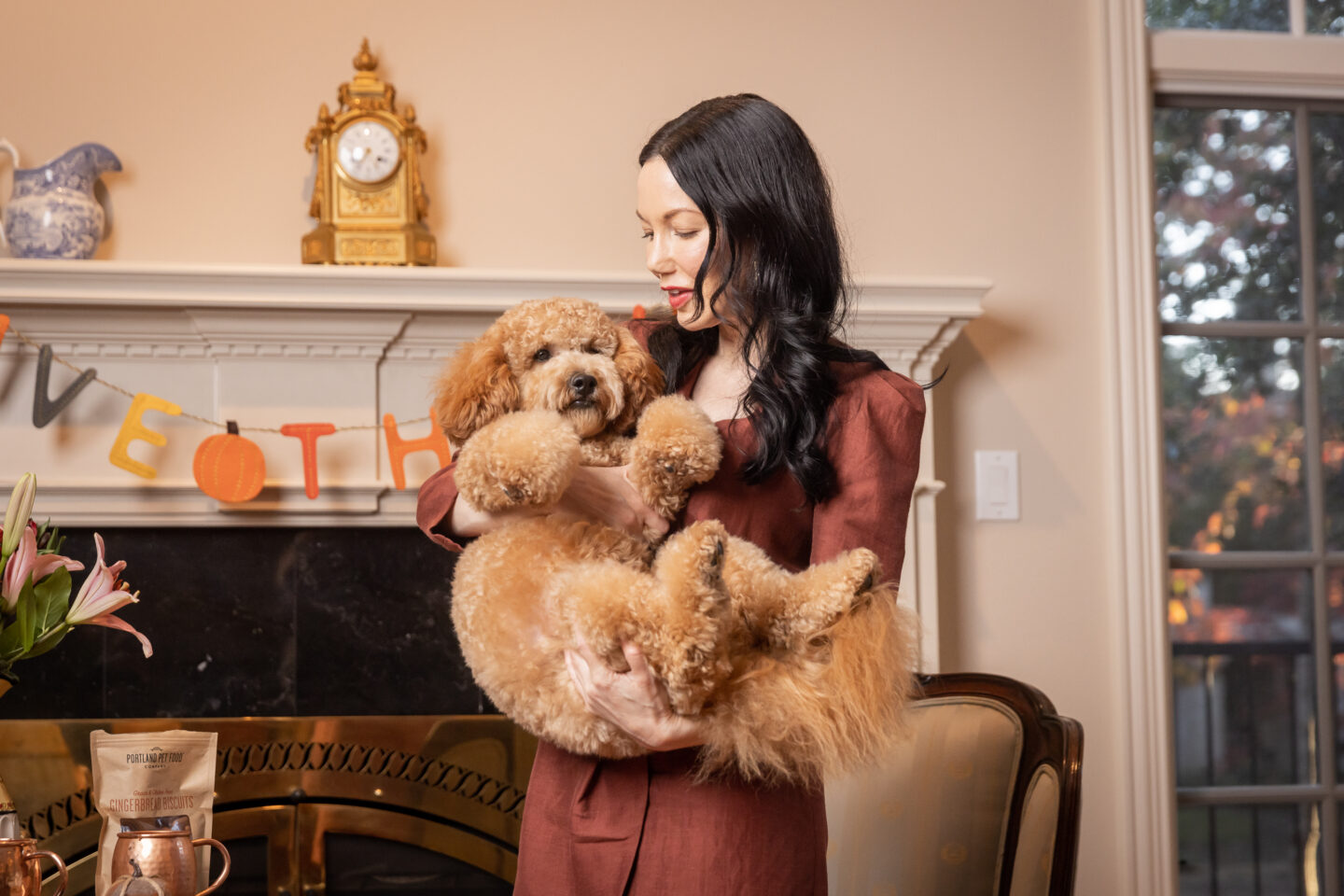 I keep trying to explain to him that nothing exciting happens after he goes to bed, but he is just not having it. Little dood has a mind of his own. 🙂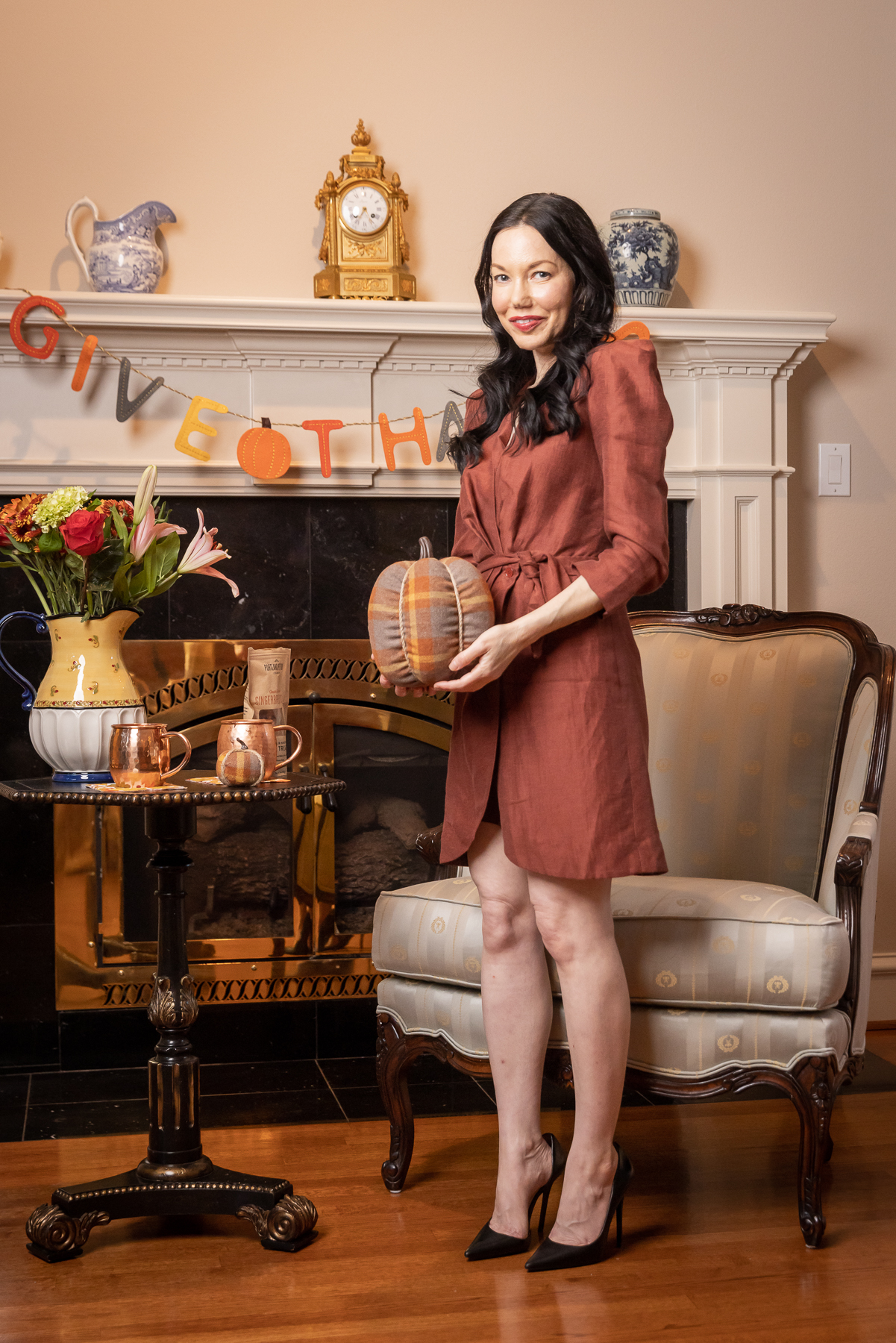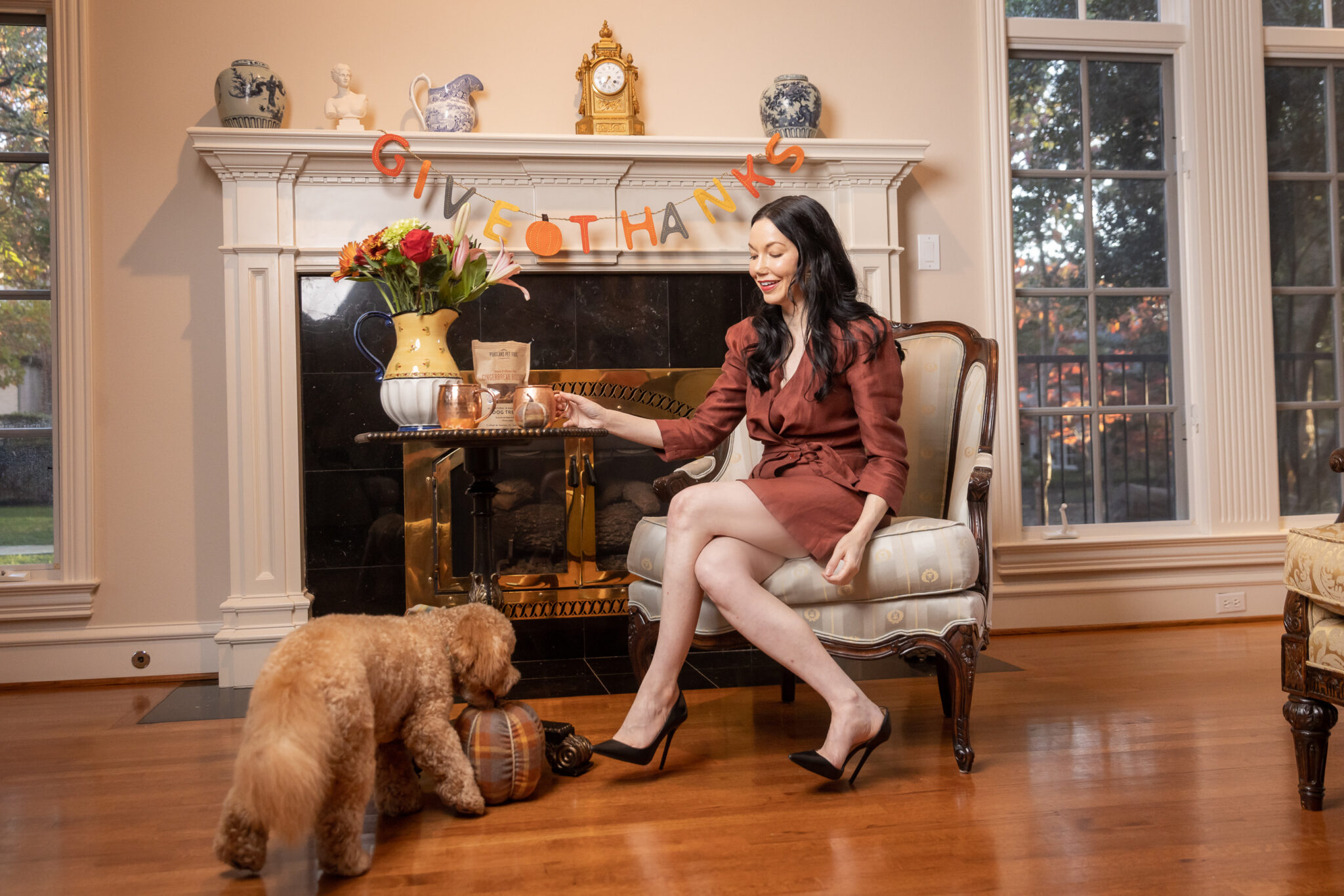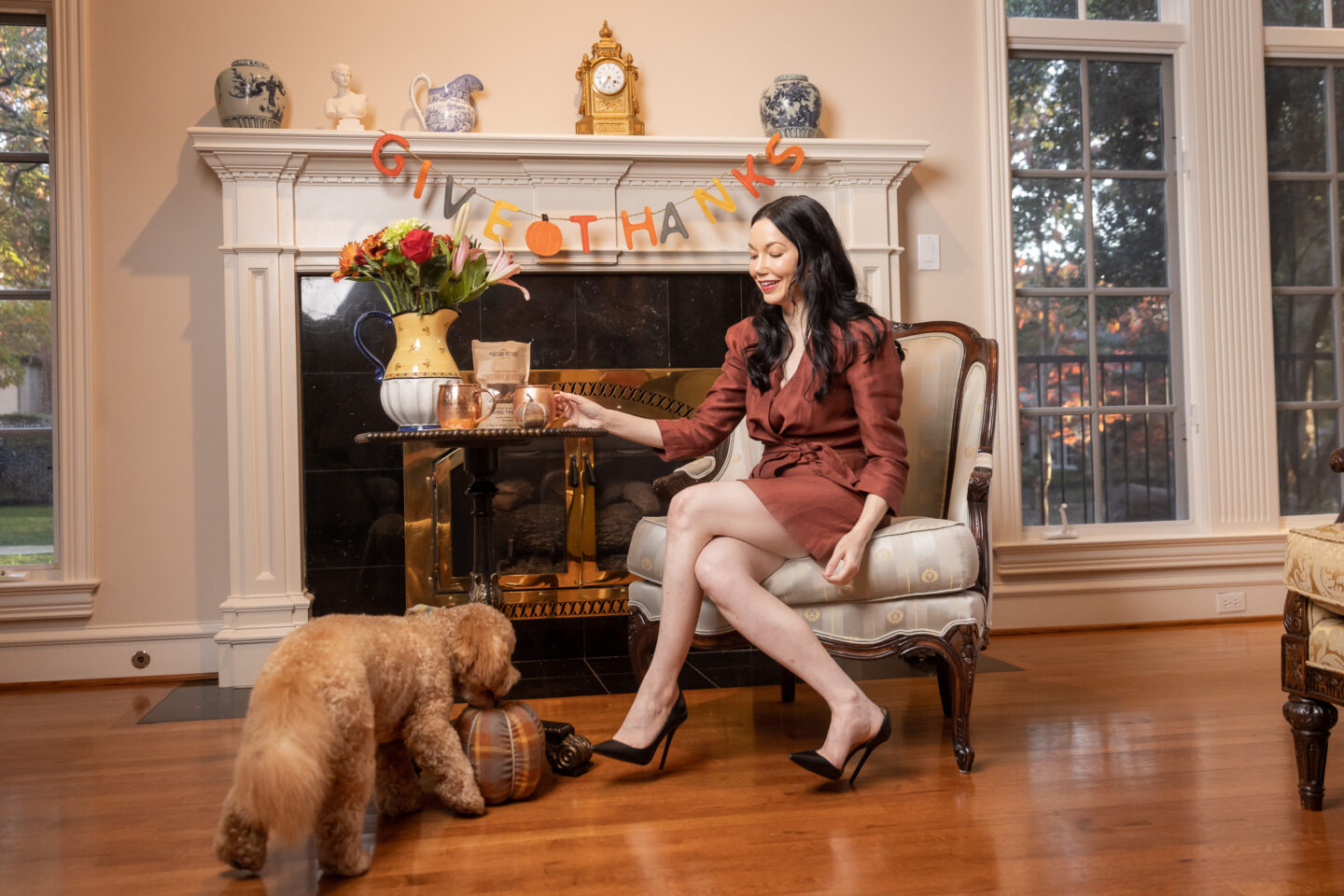 Shop my look: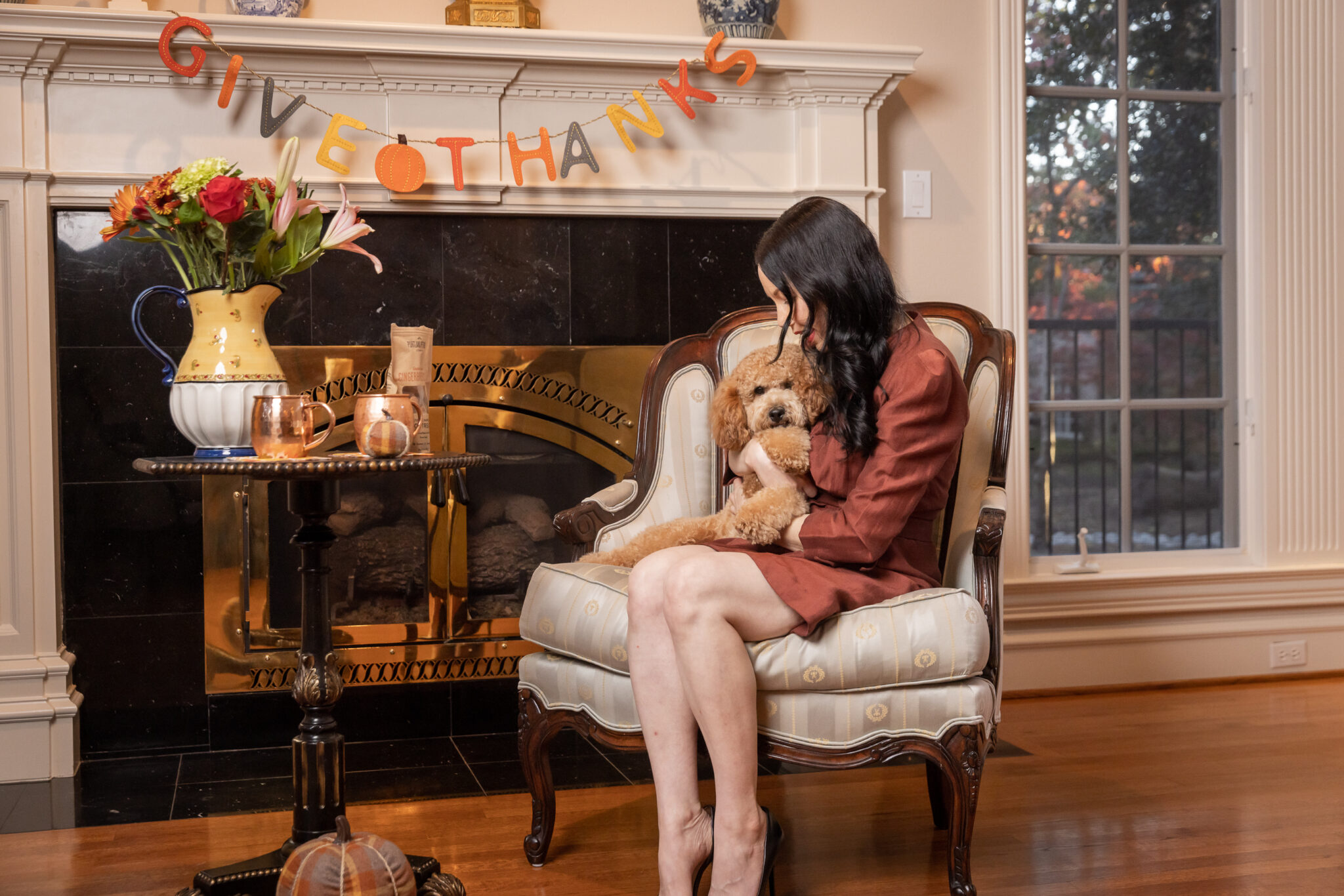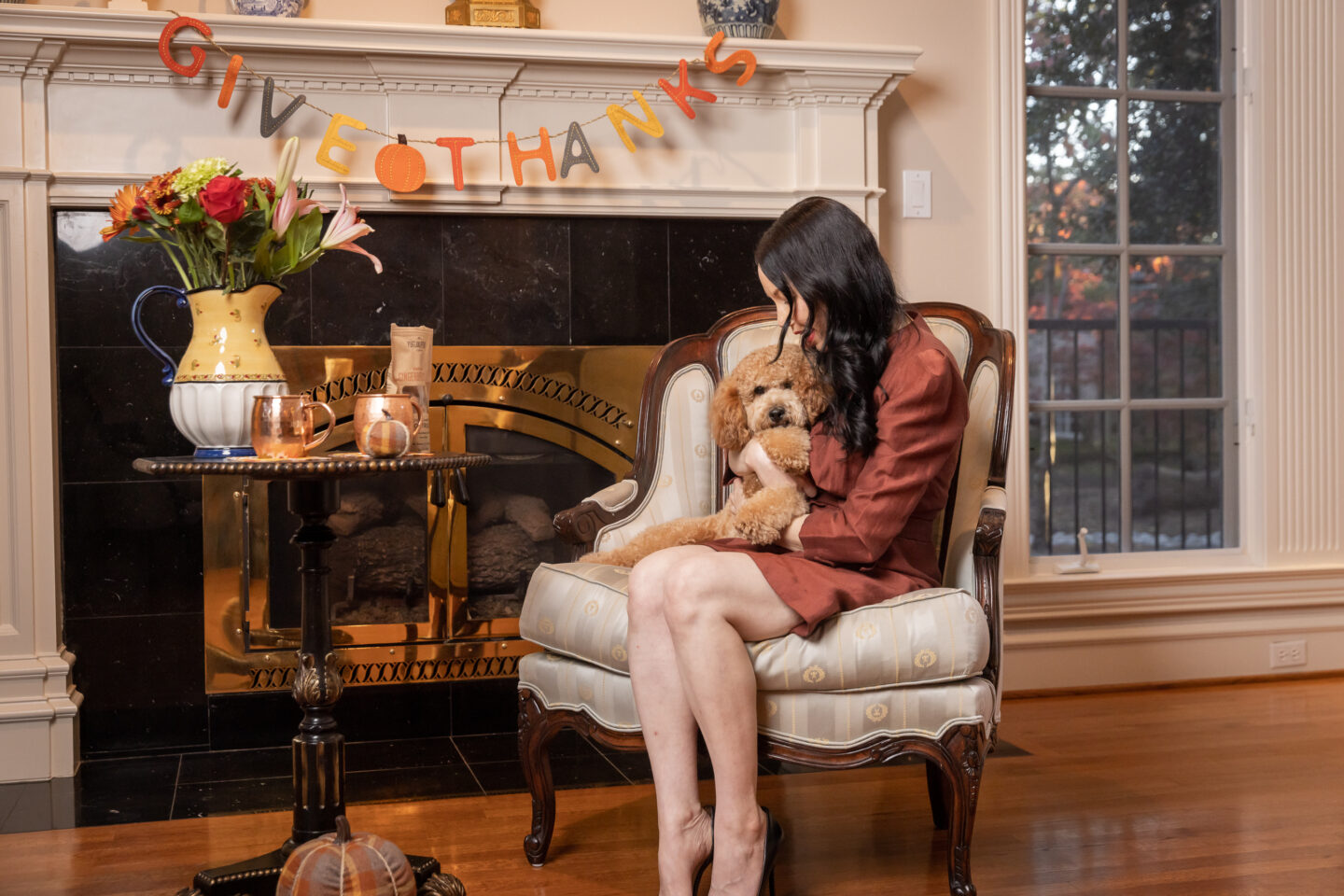 What are you up to this Thanksgiving weekend? Let me know your plans in the comments below. And be sure to check back on the blog tomorrow for a round up of my favorite Black Friday sales!
Thank you so much for stopping by!
xoxo,
Lisa
Let's be social!