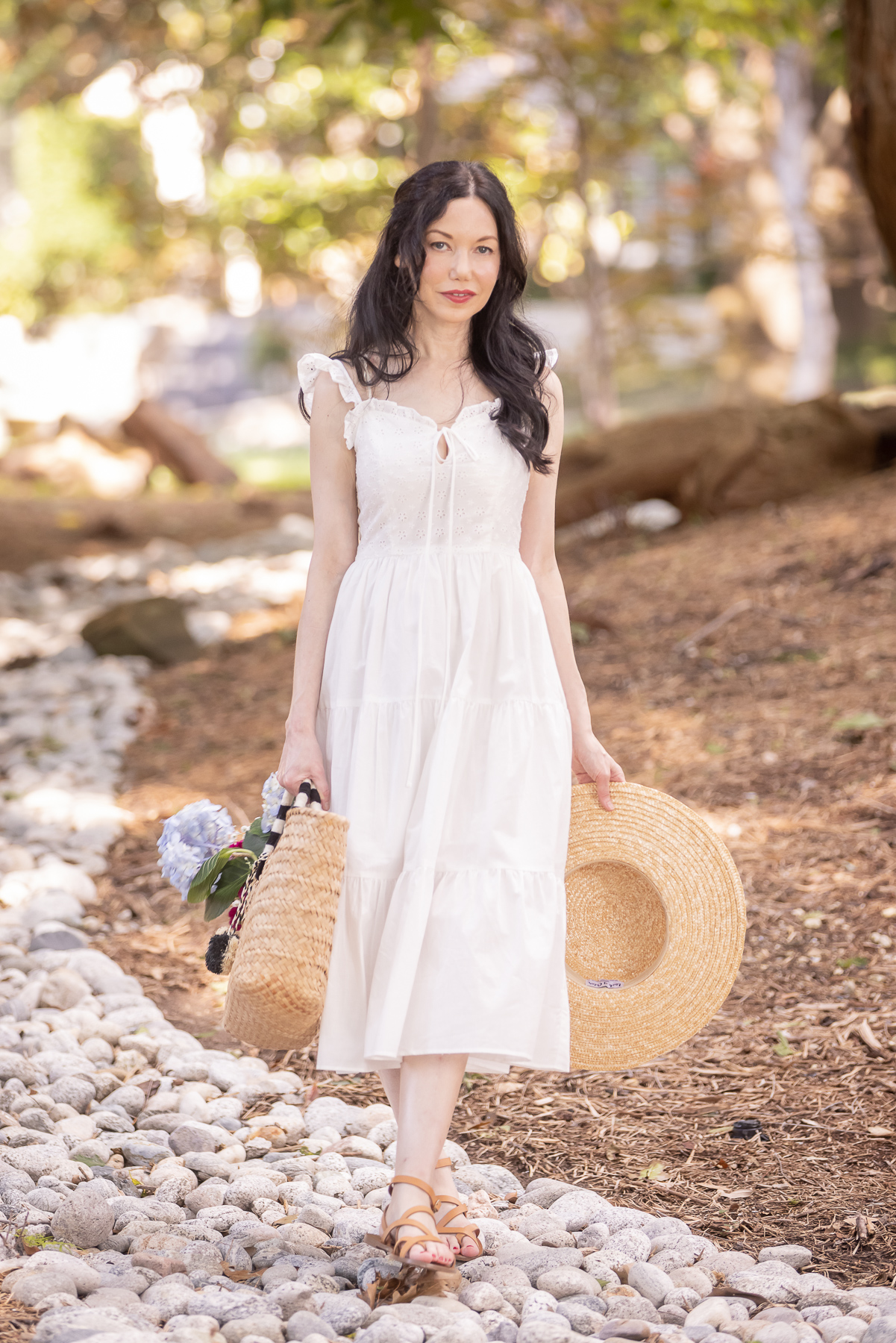 Lately there are days that I
walk through my new neighborhood
and have to pinch myself! I often feel like I am living in a Disney movie (or a
Jacquie Larson animated card
) as
Mr. Cupcake
and I make our way through the greenbelt adjacent to our new house, amongst a lively group of rabbits, squirrels and birds. If I don't cover up with enough bug screen though, I can skip the pinching myself part… A mosquito will inevitably beat me (or rather bite me) to it. 🙂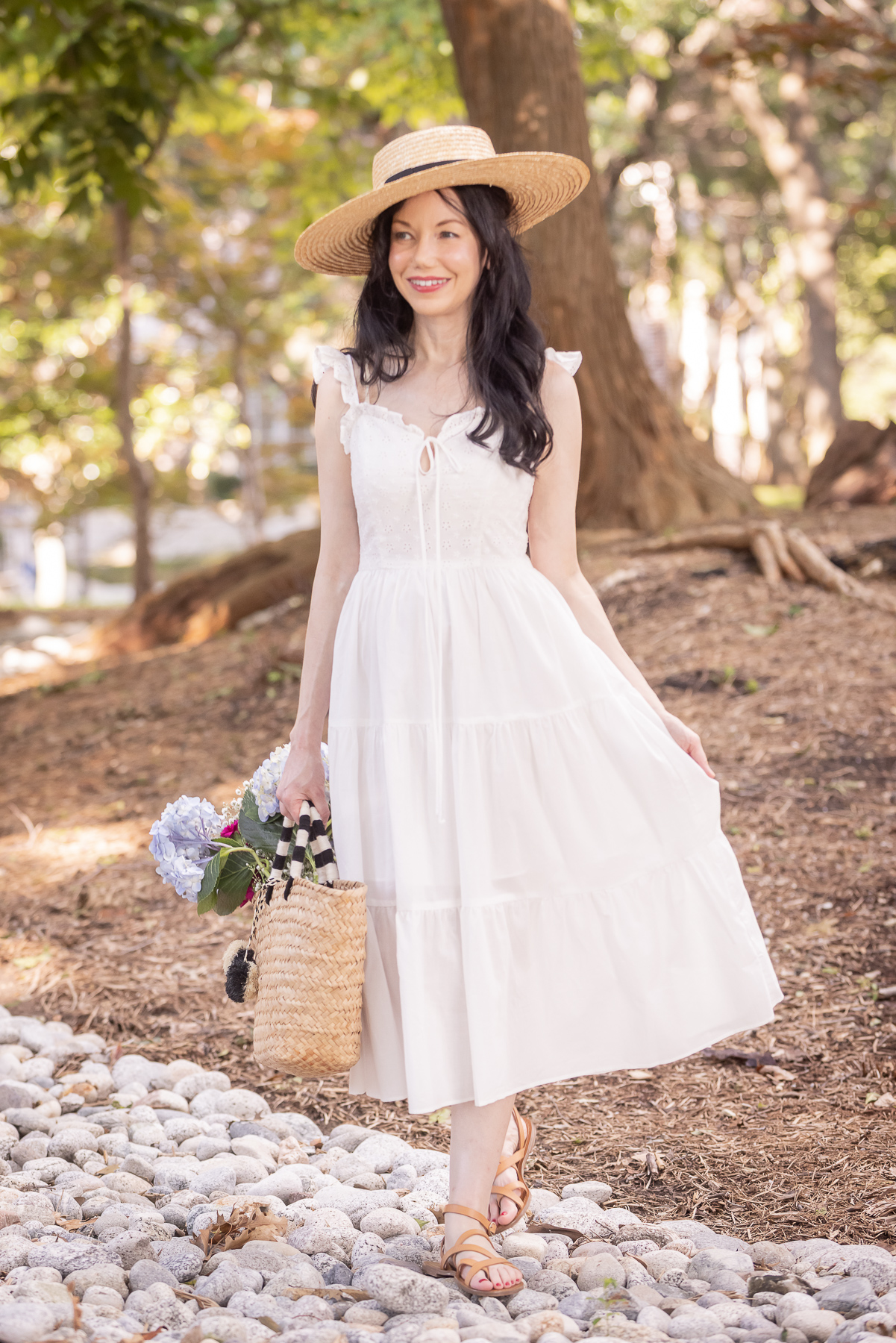 Just over a year ago, we had moved into
our new house in the Los Angeles hills
, and I never imagined we would be moving to Dallas and living in a French Country cottage style home just a few short months later. One of the biggest surprises I found with moving to Texas, is how perfectly suited my style sensibility is to the Lone Star state! Like most romantics,
I embraced the cottagecore style
before it was a thing, and I'm so thrilled at how many brands have adopted this dreamy lifestyle.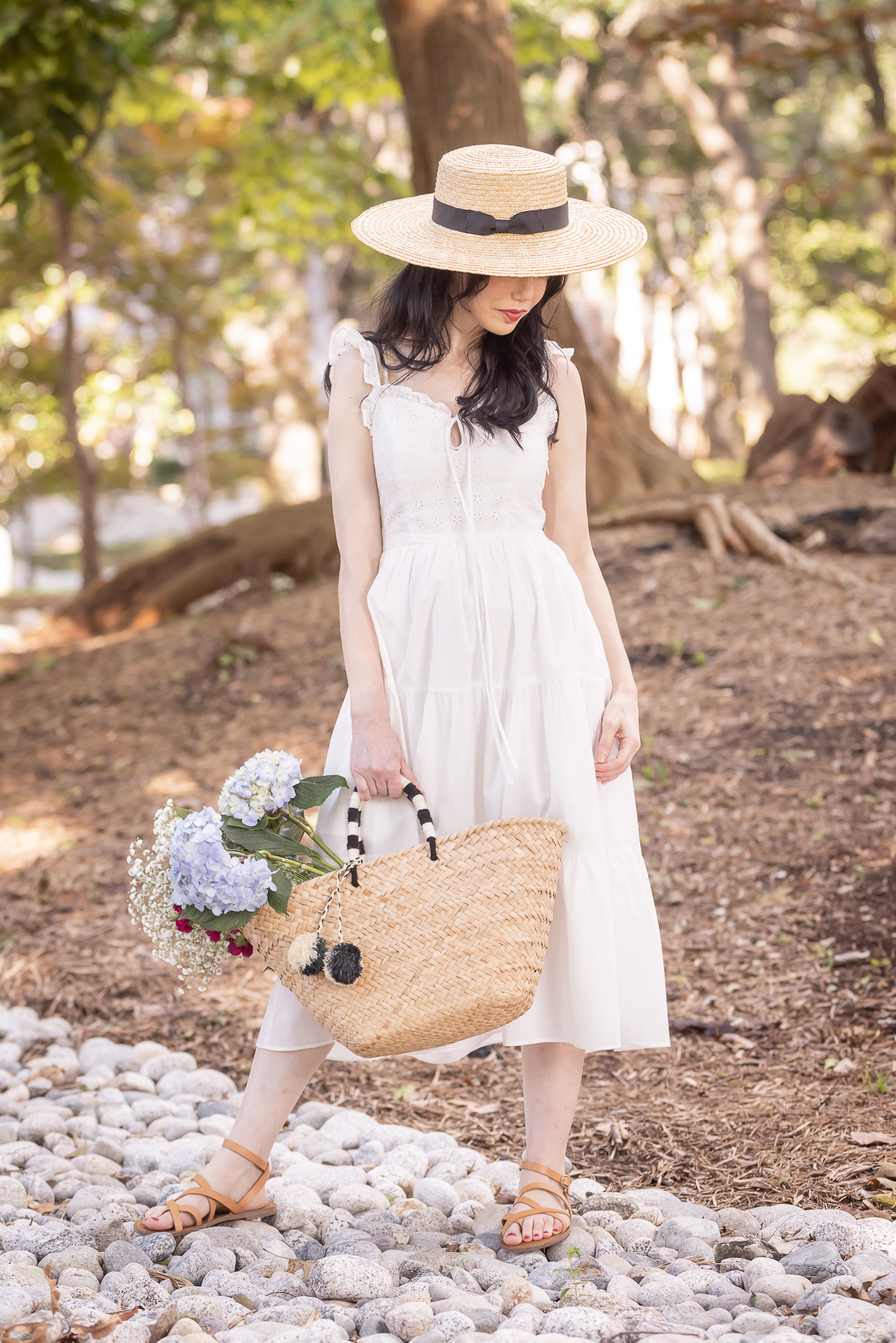 SHOP MY COTTAGECORE DRESS LOOK:
Simple Retro dress (on major sale!) / Sezane sandals (similar here and here) / Lack of Color boater hat / Kayu tote bag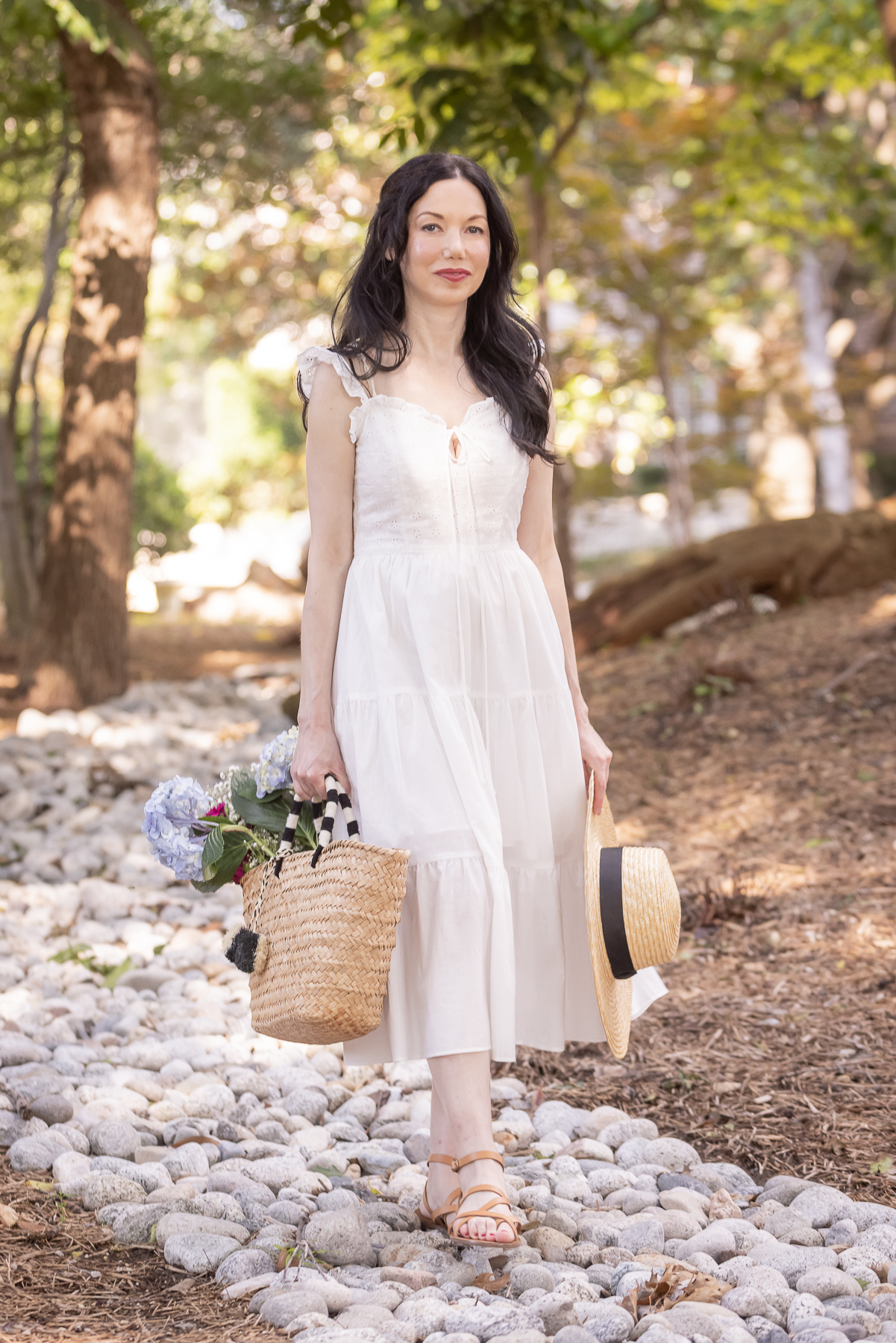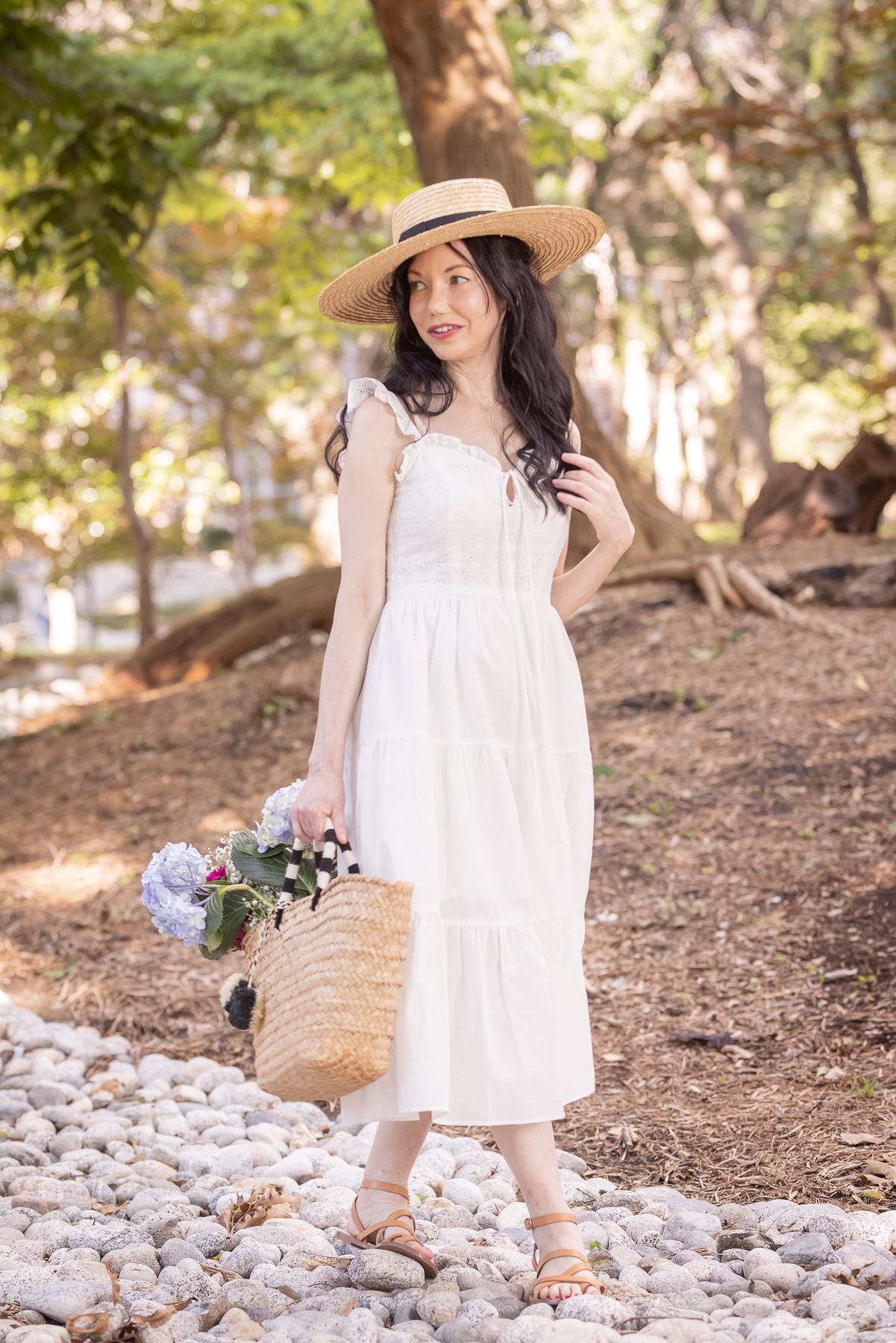 What is Cottagecore Style?
Cottagecore is an aesthetic that embraces
the charm of the English Countryside
. It celebrates simple living, particularly in the countryside. It encourages a lifestyle rooted in simple skills like
baking bread
, gardening and sewing your own clothes. In fashion the Cottagecore can be expressed through flowy, romantic and ethereal dresses and most recently the
nap dress
that's taken over all of our Instagram feeds for the last two years.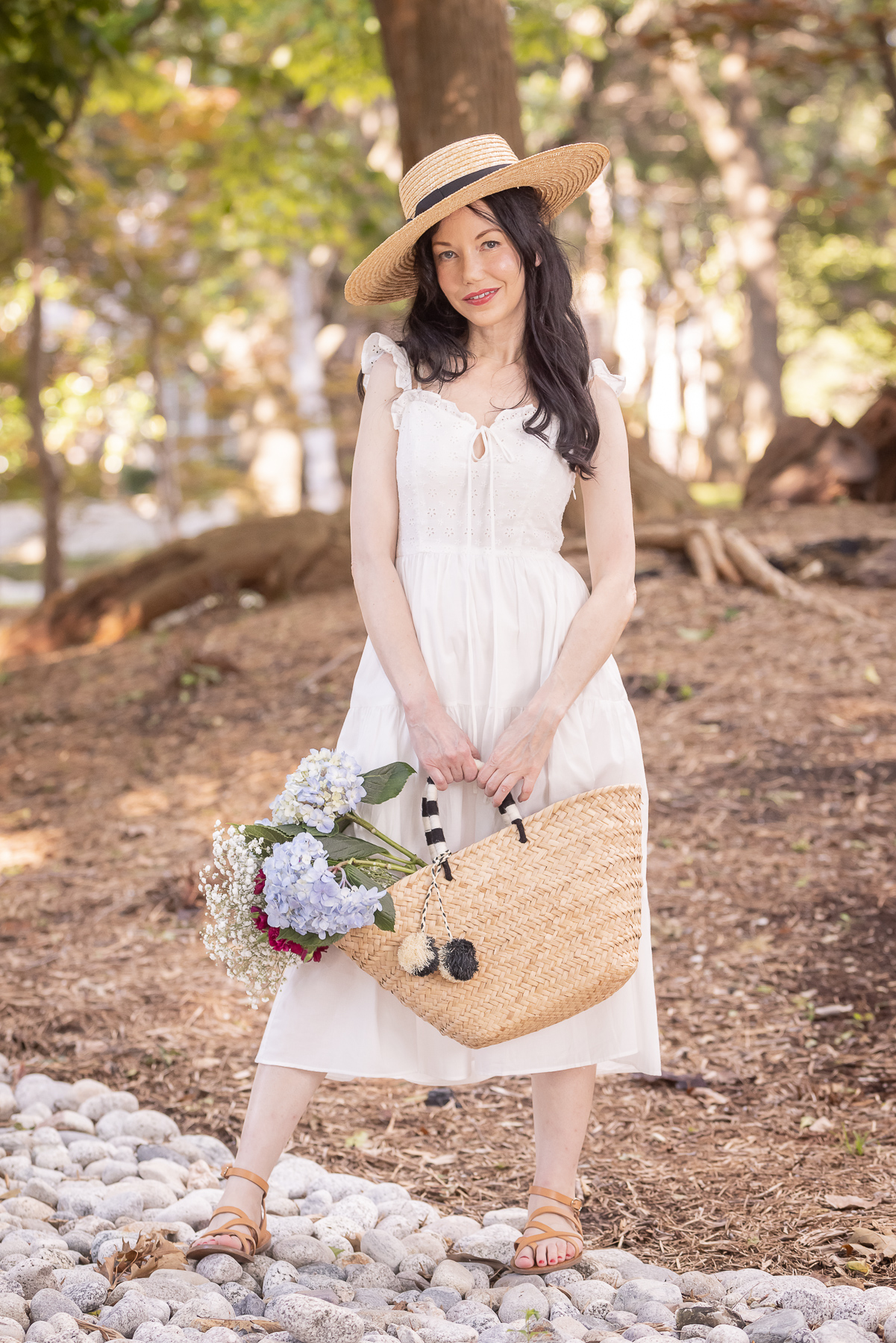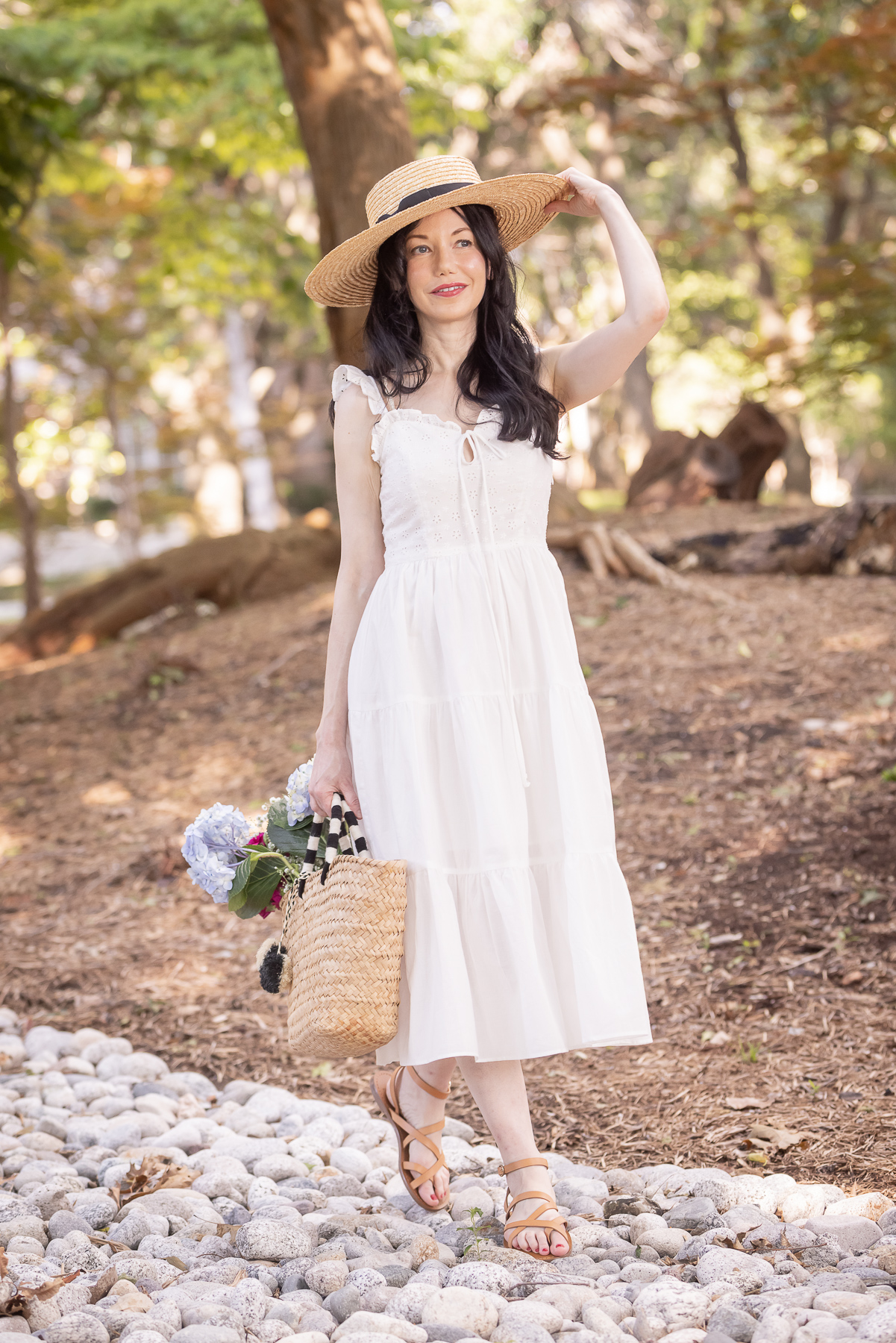 If you're already a fan of Cottagecore style, or simply interested in giving it a try, I would love to introduce you to the newish brand
Simple Retro
. This slip dress was my first purchase from the affordable, vintage inspired brand and I've since bought 3 more pieces I can't wait to share. The Simple Retro Cottagecore dress I'm wearing here is currently on sale for over 50% off! It's made of a 100% cotton and is ever so comfortable. I'm also loving this
puff sleeved dress
,
this cardigan
and this
long sleeved dress
for the cooler Fall weather to come.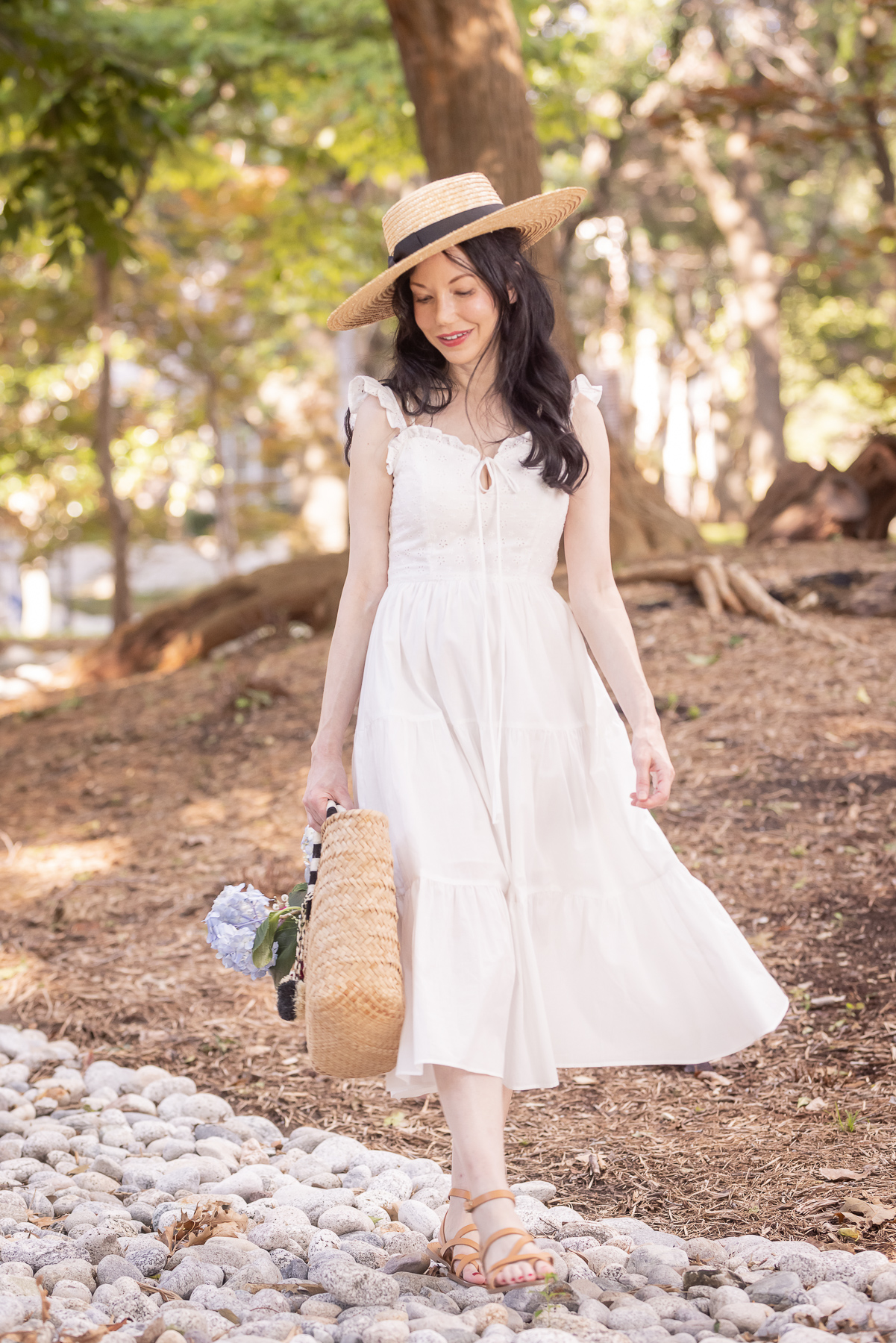 Shop my Cottagecore dress look: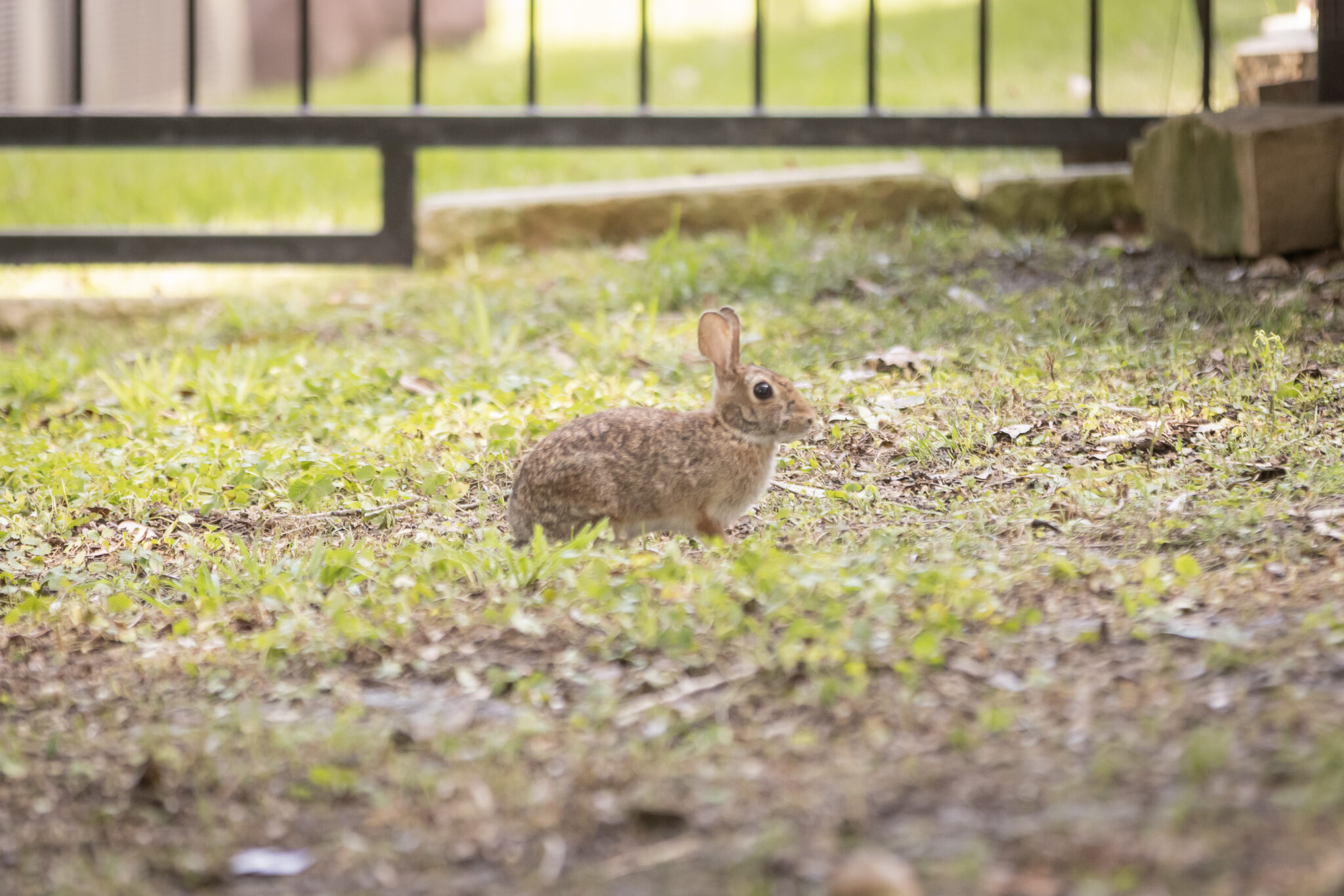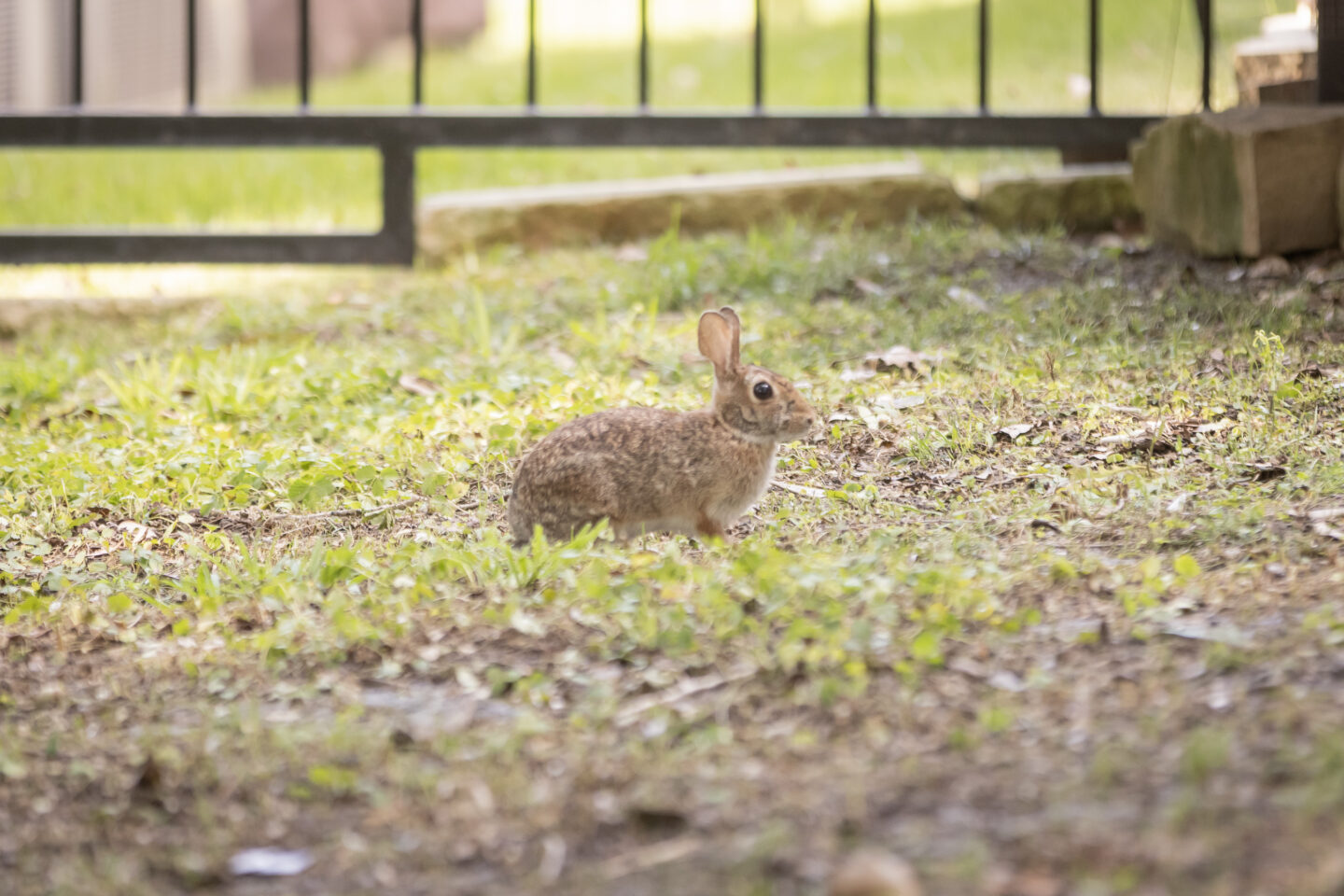 One of our little neighborhood bunny rabbits… I have to keep Mr. Cupcake on a tight leash. 🙂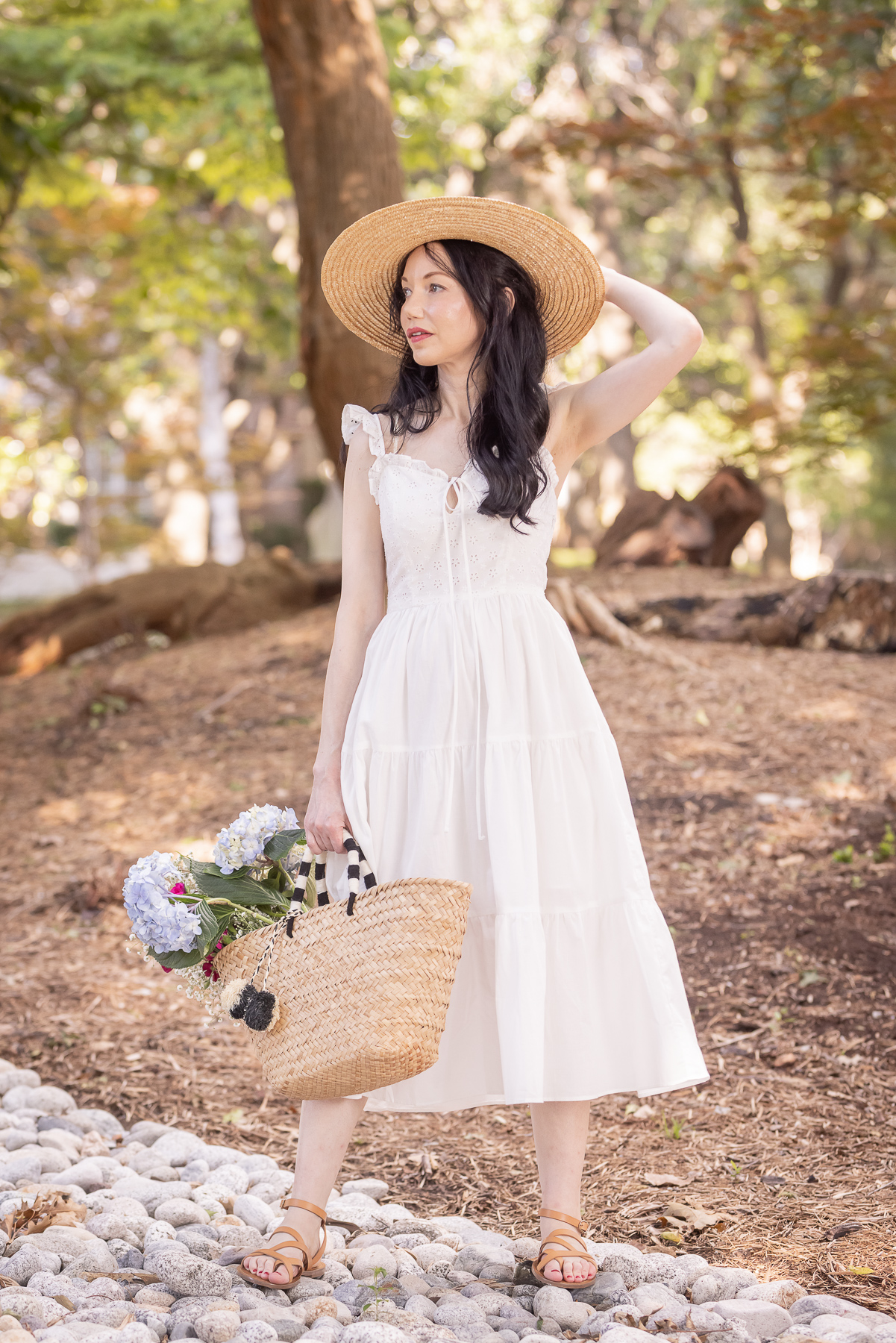 Have you embraced the Cottagecore lifestyle? Please share your thoughts in the comments below.
Thank you so much for stopping by!
xoxo,
Lisa
Let's be social!