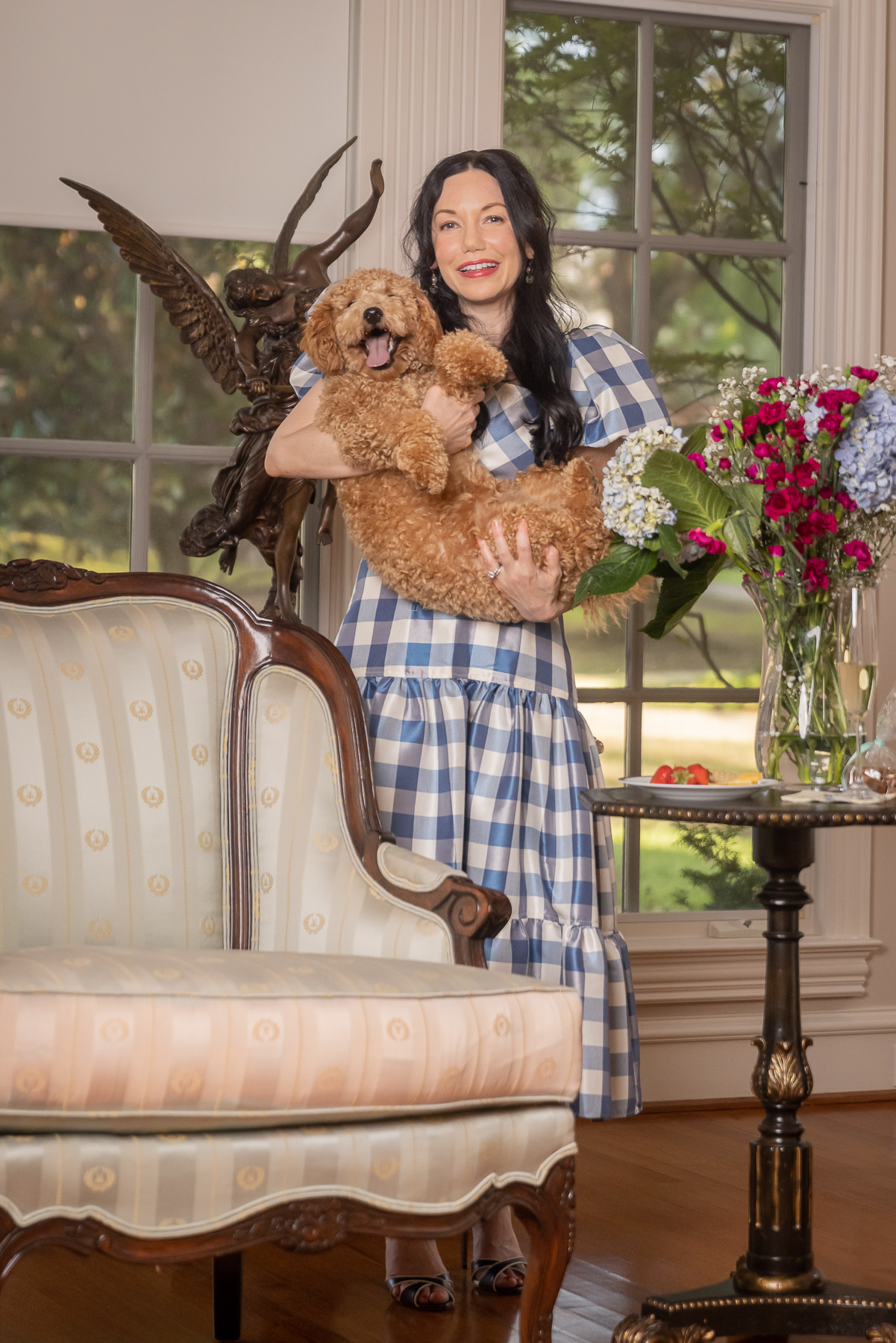 Happy Weekend! It's been awhile since I shared a "
life lately
" post, but first we really need to talk about this Hunter Bell dress! I purchased it a few months ago, but didn't get a chance to wear it for awhile, because it is just so much more hotter and humid here in Texas than what I'm used to coming from California.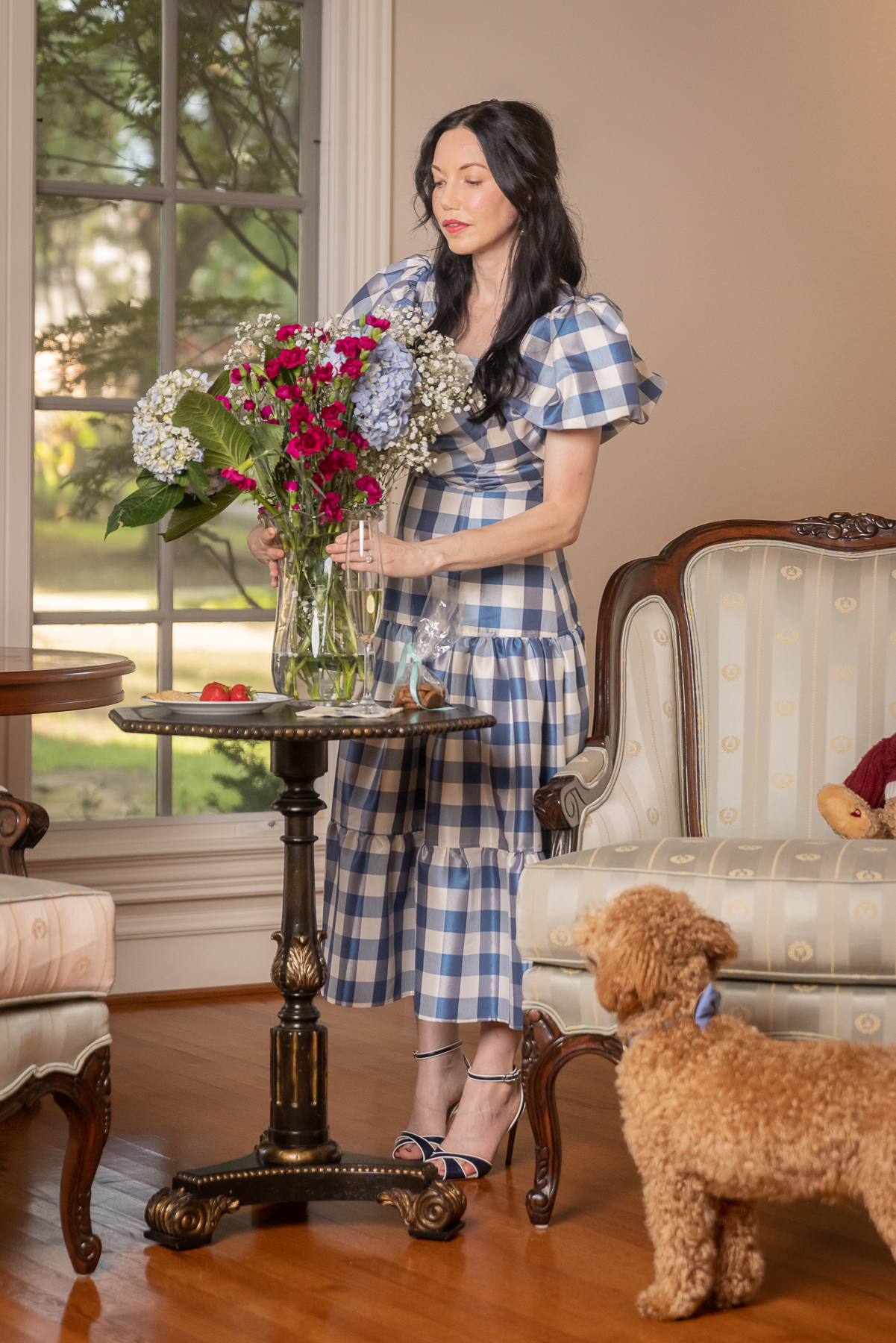 Hunter Bell Dress
Hunter Bell
is a women's contemporary apparel brand that grounds feminine playfulness with an accessible approach to modern sophistication. The brand was founded in Manhattan in 2006, but in 2016 founder/designer Hunter Bell decided to move back to her Southern roots and relocated the brands headquarters to Houston, Texas. I'm so completely smitten with this gingham dress and I got so many compliments on it when I wore it to
my first fashion event here in Dallas
(paired with
these shoes
and
this bag
).
I'm already eyeing a few pieces from Hunter Bell's latest collection including
this dress
,
this vest
and
this cardigan
. Sadly, this exact Hunter Bell dress I'm wearing here is no longer available, but I am loving
this similar one in red
, which is perfect for the upcoming holiday season! I'm also loving this more casual blue
plaid dress
, which is perfect for running errands, or having our neighbors over for drinks and puppy play dates.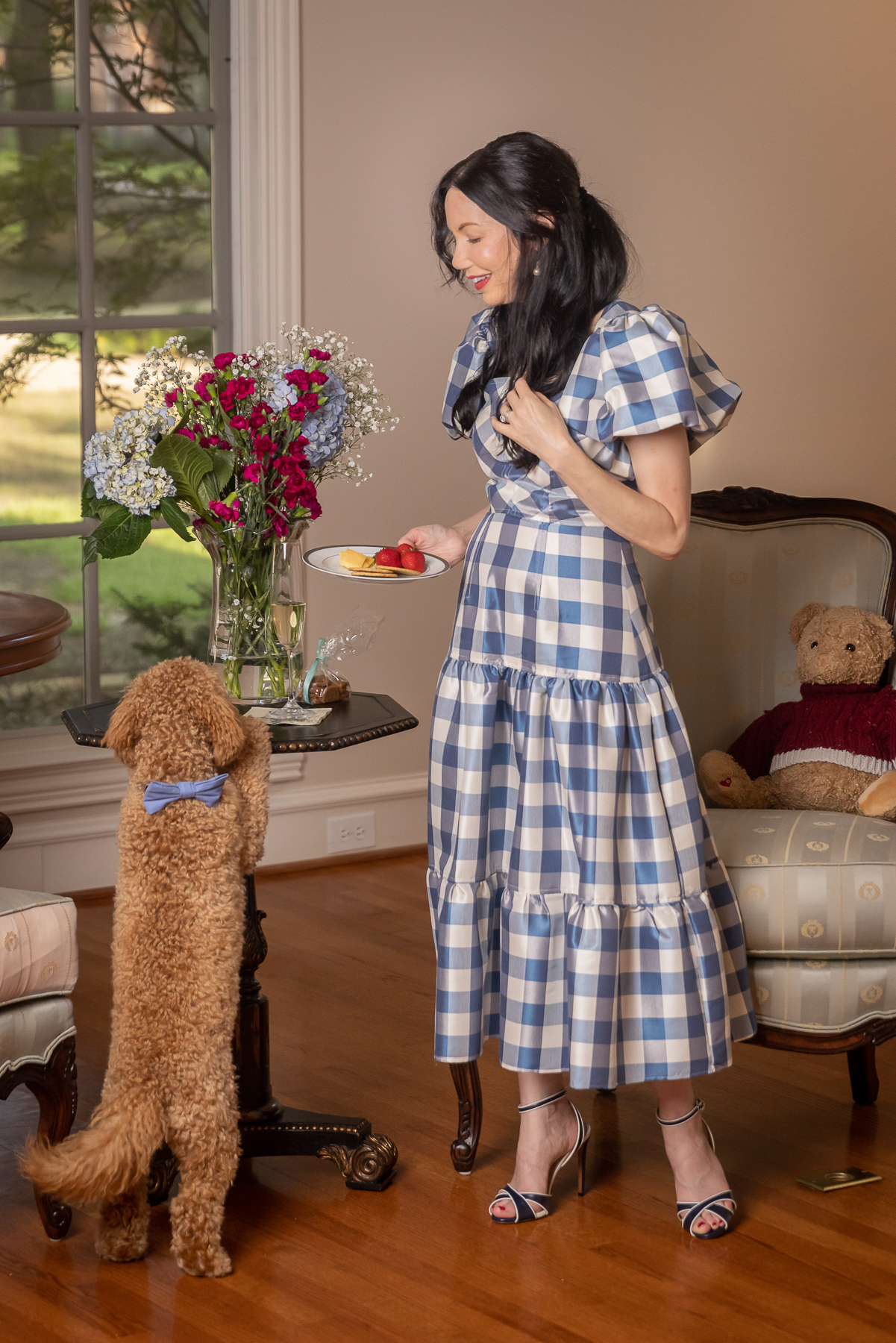 SHOP MY HUNTER BELL DRESS LOOK:
Hunter Bell dress (similar here, here and here) / Ralph Lauren sandals / Kiel James Patrick earrings / Charlie Cupcake's matching collar and bow tie from The Foggy Dog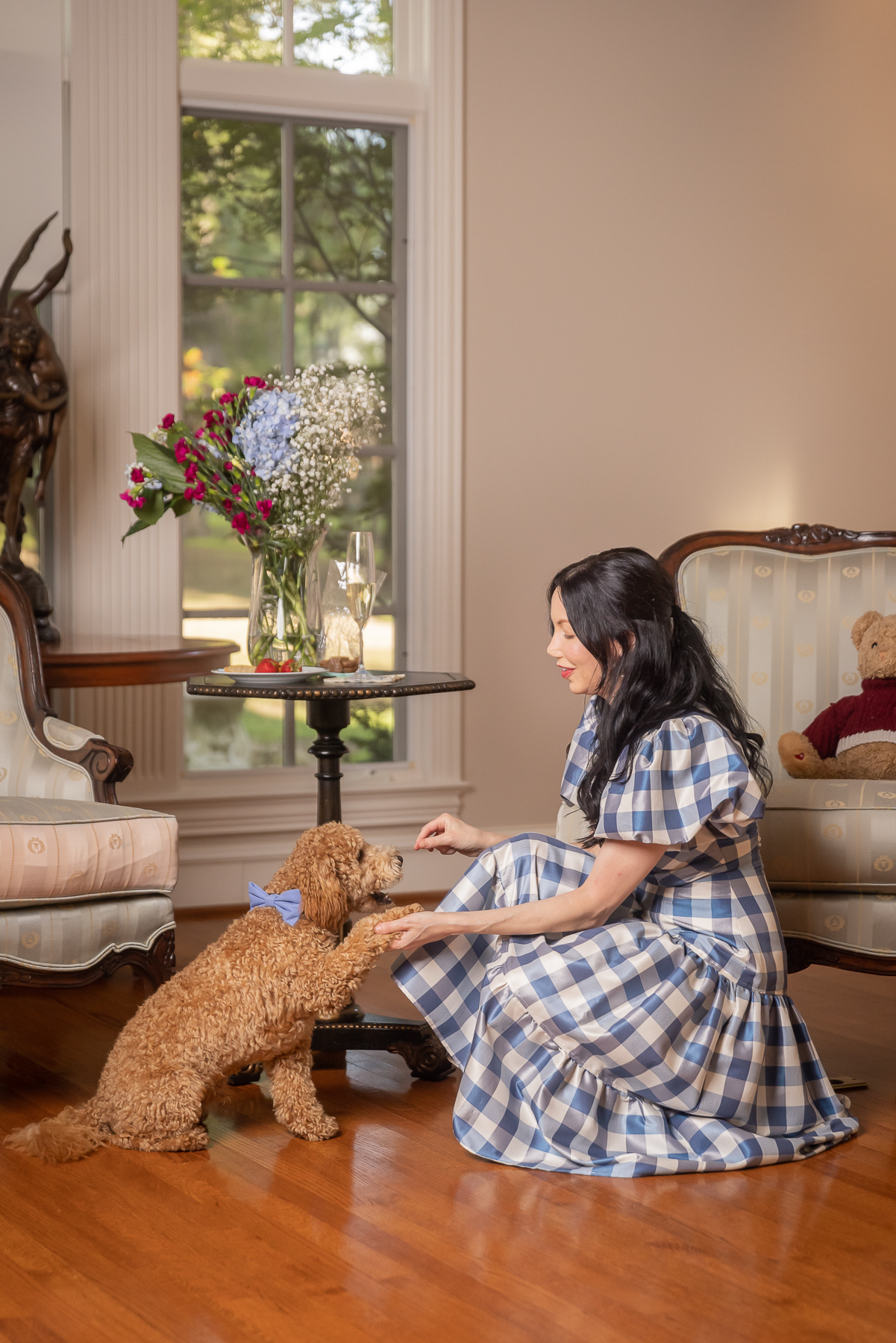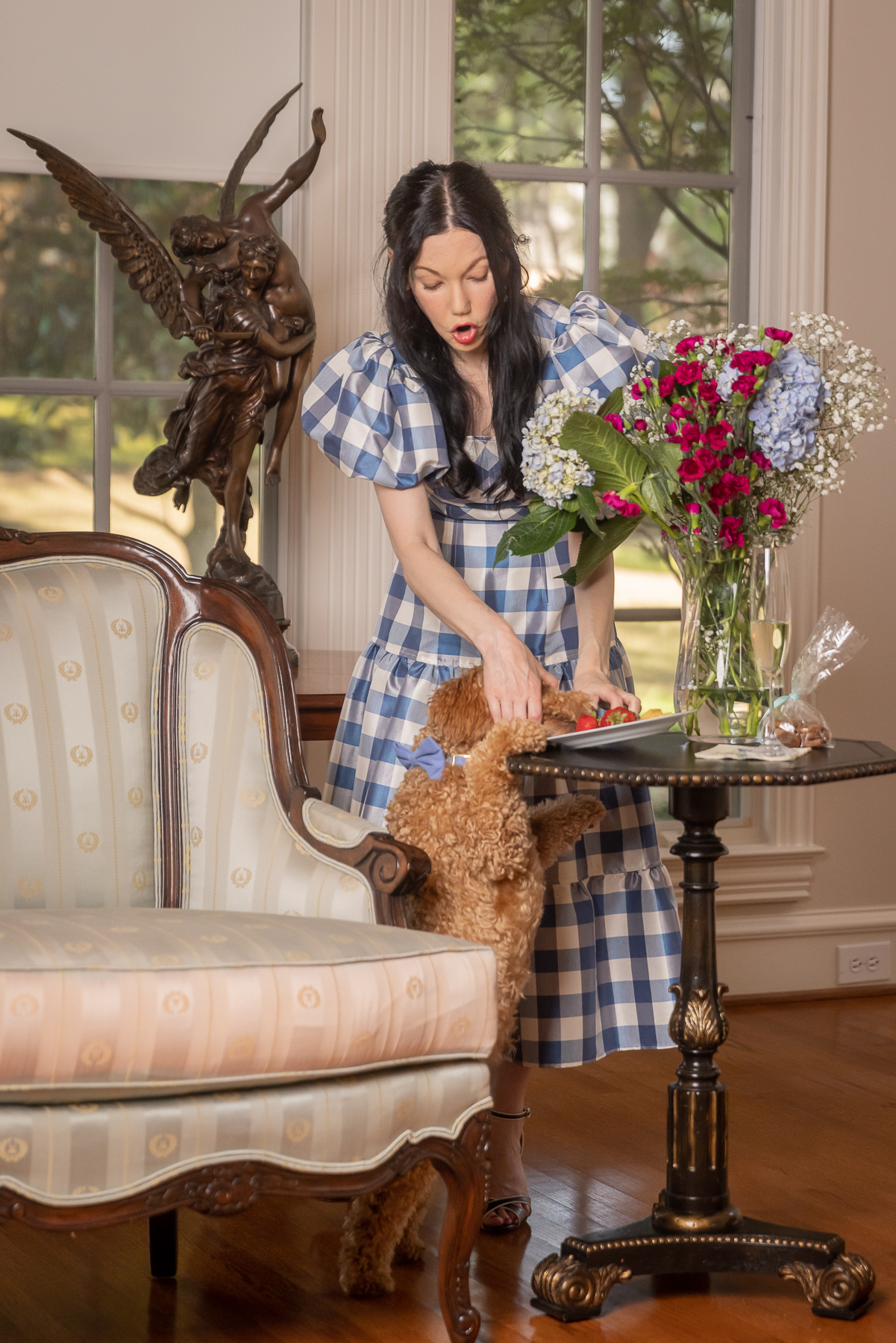 Pawrenting Update
Charlie Cupcake
is now 9 1/2 months old (and 18 1/2 pounds) and he is quite a handful! He is such a sweet, smart, loveable and friendly little pup, but he is also extremely stubborn. We just went "back to school" at What A Great Dog and is now in Manners 2 class, where we are working on focused leash walking. Charlie is getting pretty good at a few tricks like waving and shaking hands… but he'll usually only do tricks if he gets a treat. 🙂 He's also really good at using his paws and walking or hopping on his hind legs, which is very cute.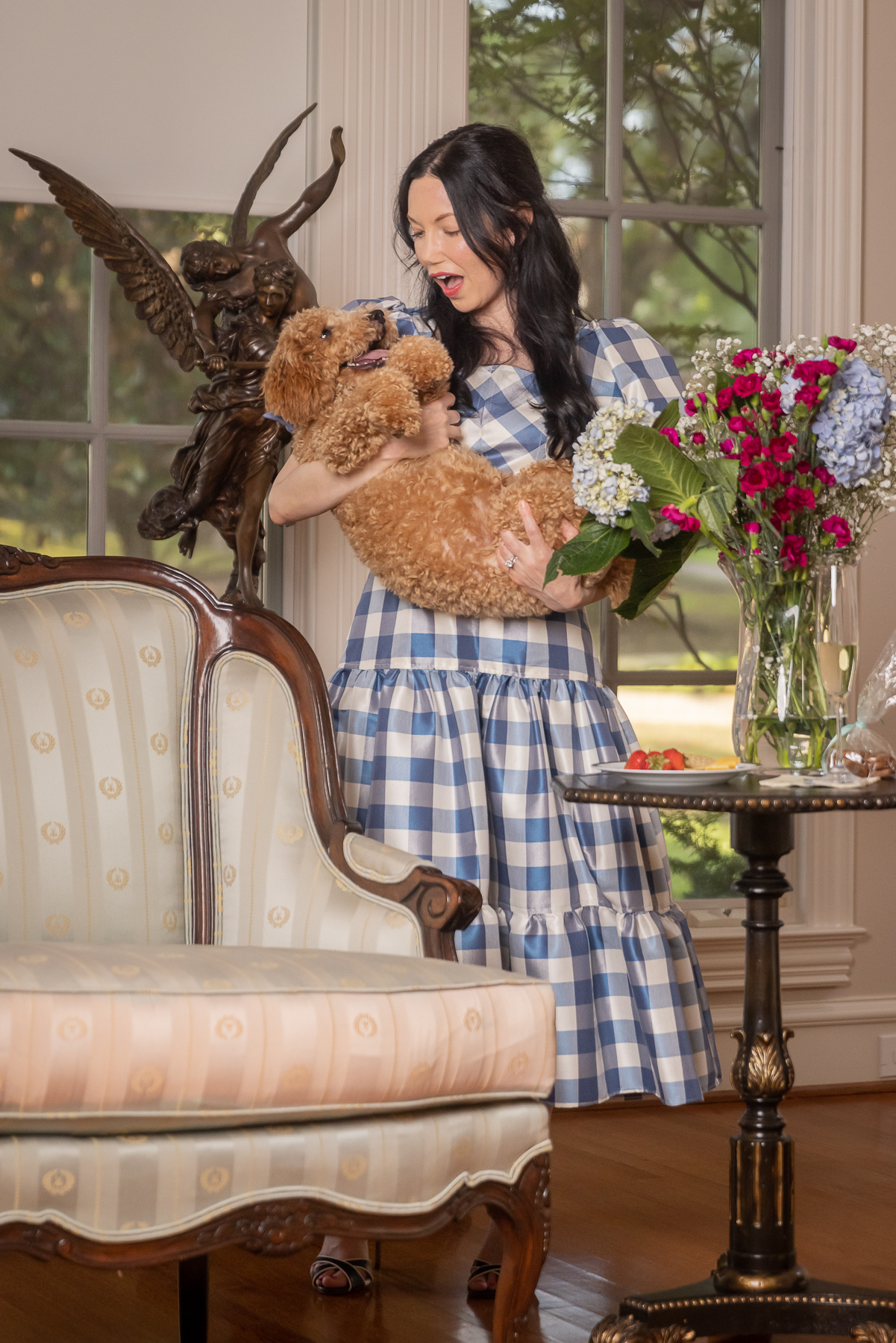 He's definitely going through a teenage phase right now… one moment he want's to hang out with us, and the next moment he will head into the hallway for "
Charlie time
." He still loves meeting people and other dogs and I am constantly setting up play dates for him. He was so excited when his best friend "Putter" came back into town… yes, Mr. Cupcake is one of those adorable little doods that likes to hug his furry friends. He's always been such a confident little boy and when Mr. Pretty Little Shopper picks him up at day care, he likes to "say goodbye" to his friends before he leaves.
I got him a couple of Halloween costumes, so be sure to check back for photos… that is if the stubborn little dude will wear them long enough.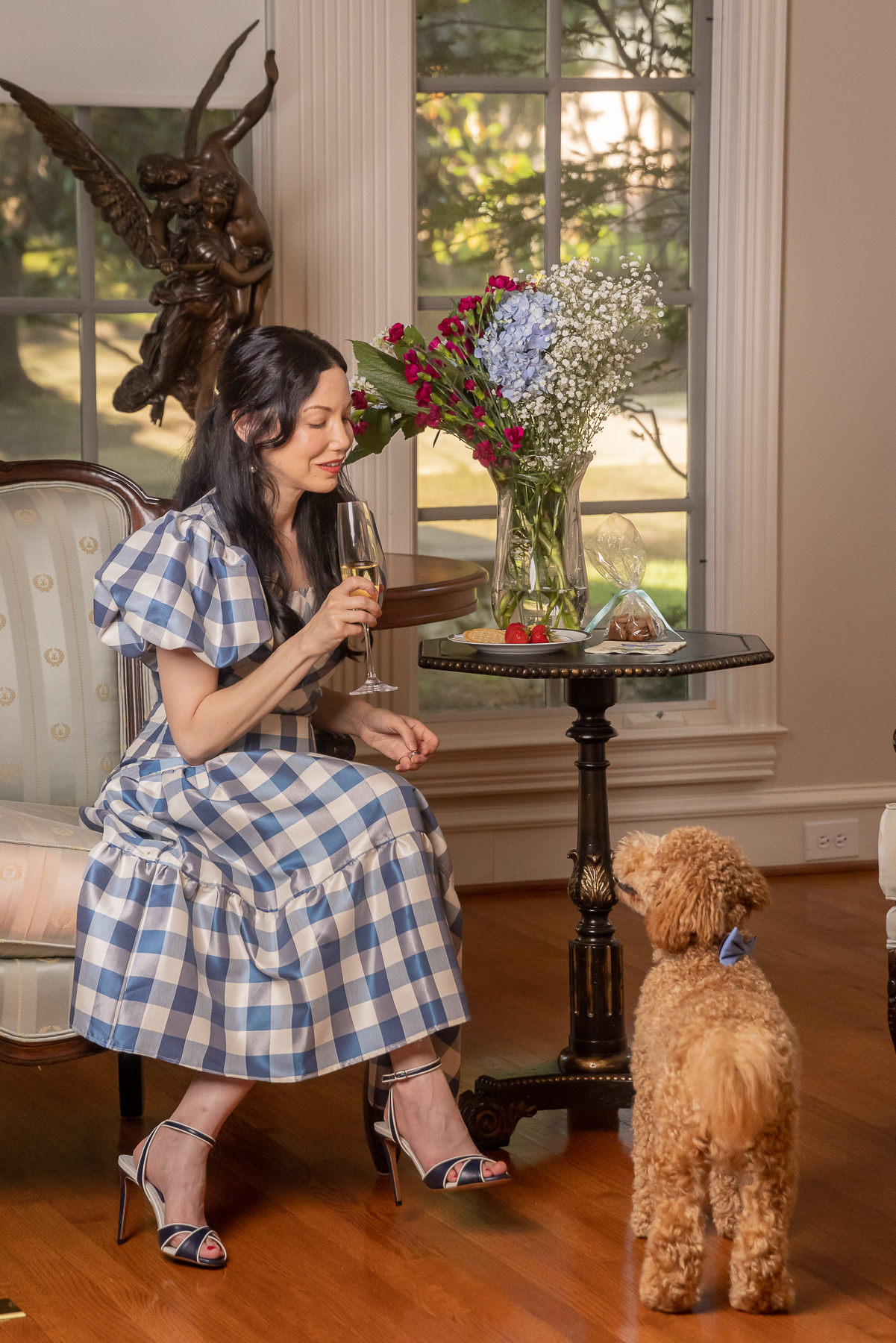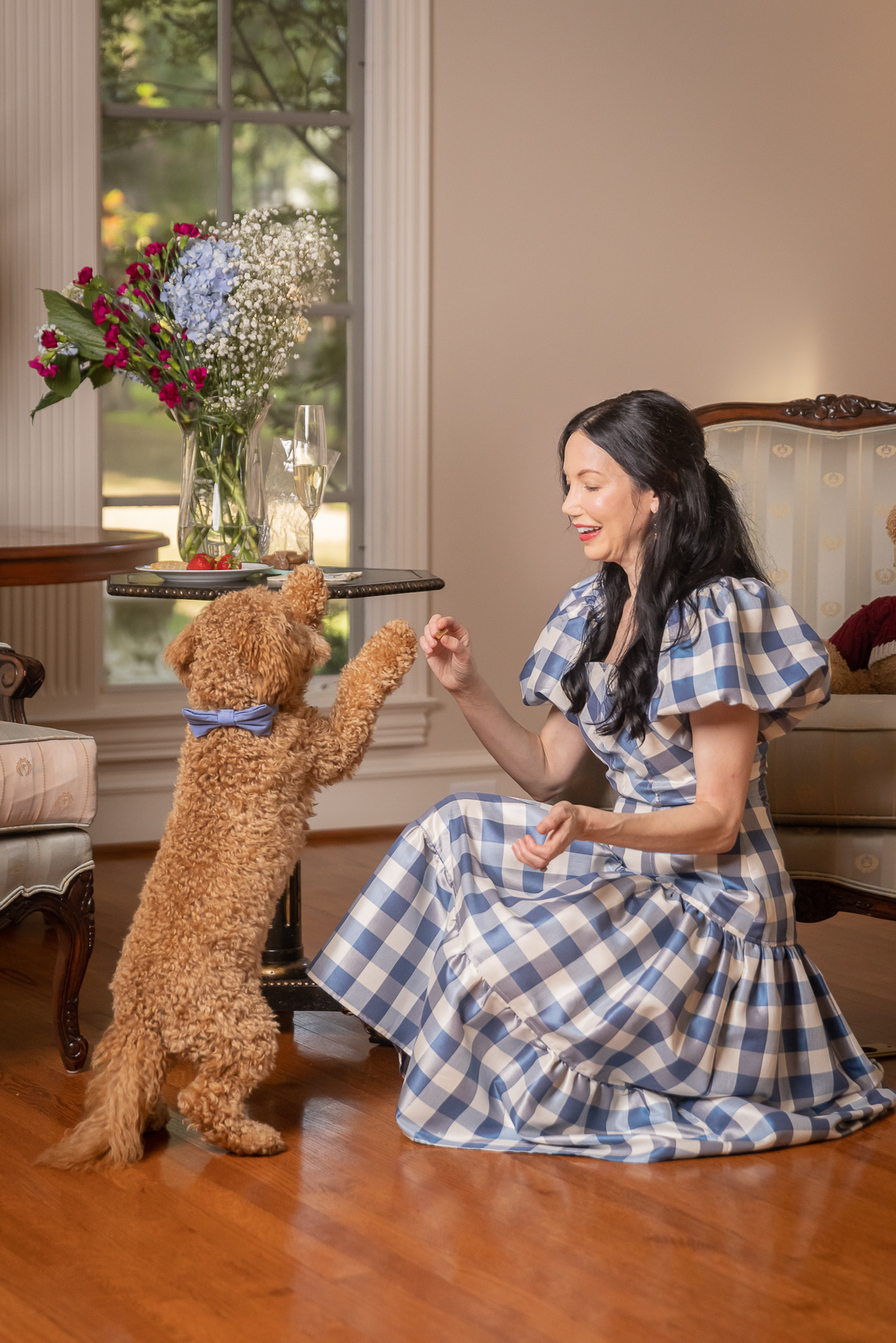 Home Remodel Update
Our original plan was to hire an interior designer and get going on home remodels when we closed escrow on our
Los Angeles home
in April. Our new home is a French Country Cottage style and we will be designing it with a Hollywood Regency emphasis. As I started researching and reaching out to designers and contractors, I ended up deciding to take the reigns on the design end. I'll be sharing more of the details behind this decision, as well as renderings, mood boards and taking you through the before and after photos and videos as we get started in March. In the meanwhile, I'm excited to share this sneak peek into my new living room and the mood boards for our
powder room
and
guest bedroom
makeover.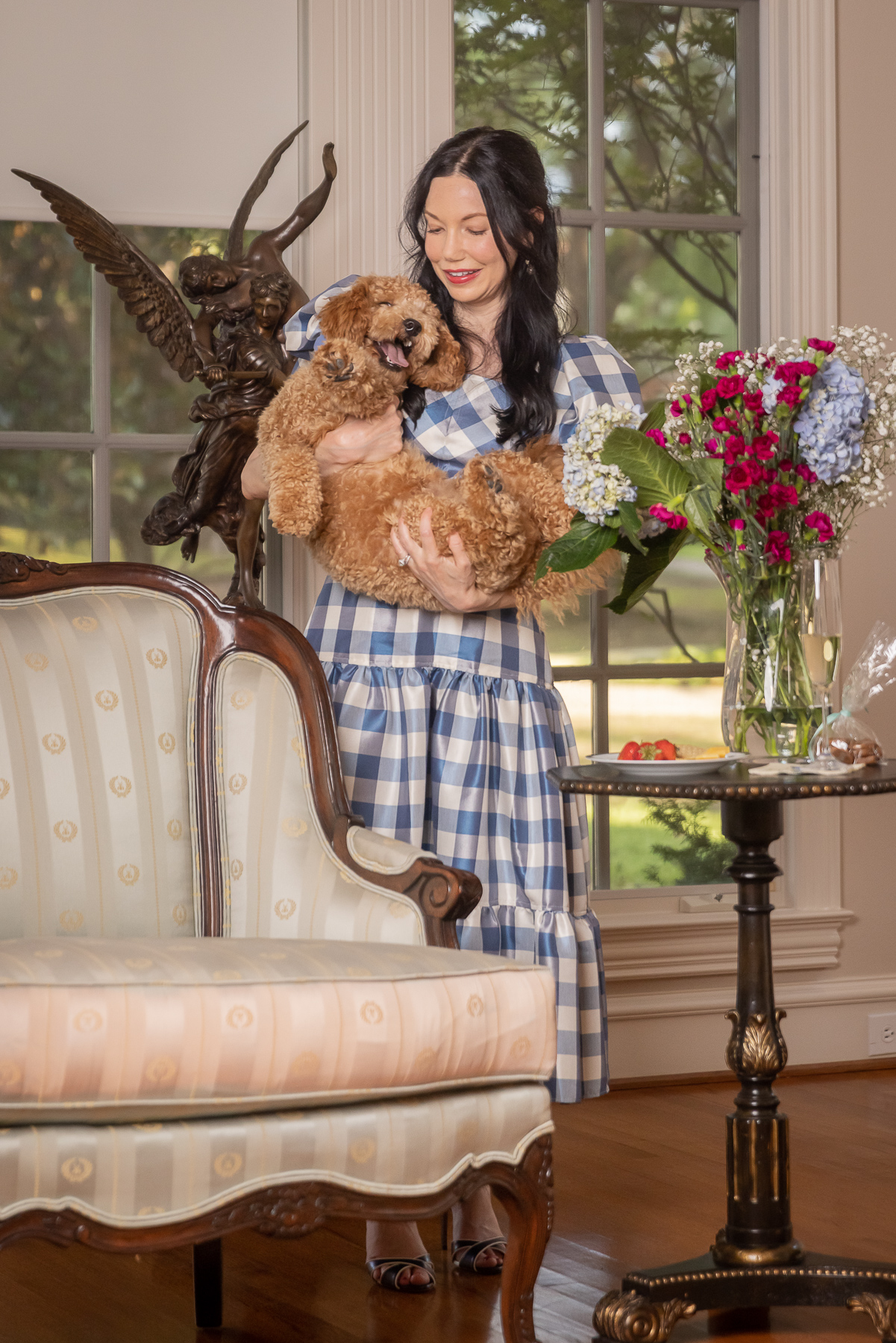 Auditions, Improv Class and The Fash Life
Auditions have been pretty slow the past couple of months, but they definitely started to pick up this week. I've been really working to improve my audition technique and taping skills and I can't wait to set up a proper recording area when I finally redo my home office.
One thing I was sad about in moving to Texas, was not being able to complete the
Improv and Sketch Writing Program at UCB
. I decided to check their site on a whim and realized that their entire curriculum had been moved to online courses! I'm back in class and absolutely loving it.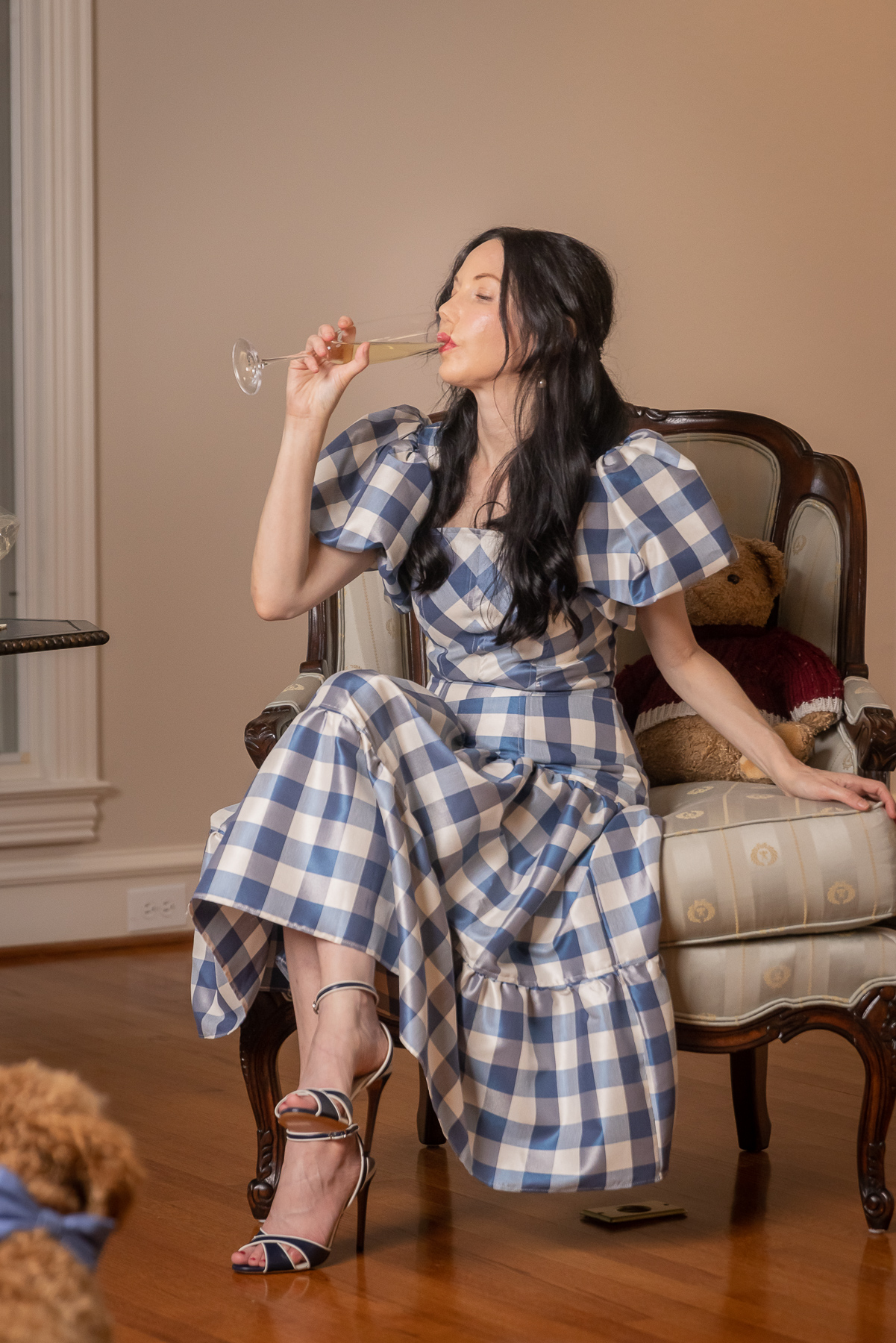 The Fash Life Series
continues to make the rounds on the Film Festival scene. We were nominated for "Best Ensemble Cast" and "Best Branded Content" awards at the prestigious Seoul WebFest and we just took home the award for "Best Fashion Episode" at the London Fashion Film Festival! You can view the awards ceremony and a short video where I talk about creating the show
here
.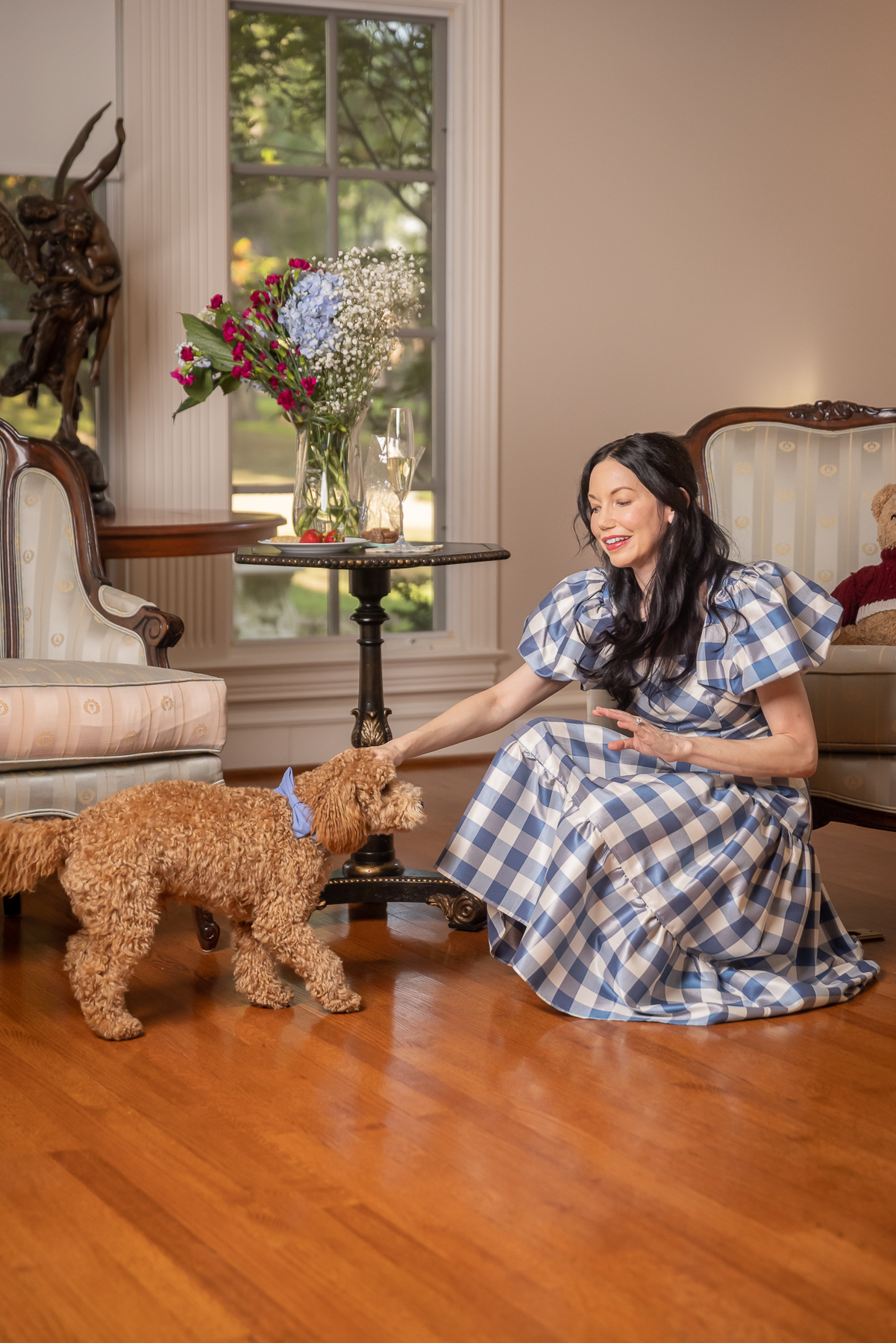 Watching, Reading, Doing
So I definitely have been watching way too much TV (does it count as work if you're a filmmaker?) and not reading nearly enough! I would highly recommend watching
The Pursuit of Love
,
Hacks
and
Nine Perfect Strangers
if you haven't seen them yet. I'm also obsessed with a new show called
Y: The Last Man
and super intrigued by the newest Ryan Murphy serial
American Crime Story: Impeachment
. Sarah Paulson is absolutely brilliant as the infamous Linda Tripp and honestly, is there nothing Ryan Murphy can't do? Like most of the world, we're also watching the #1 Netflix show
Squid Game
. Think Huger Games, only more gruesome… the South Korean show just got picked up for a second season and could be Netflix's biggest show ever!
One of my biggest goals this month is to set aside a bit of time each day to sit down and read a book. Since Mr. Cupcake came into my life it's been quite a challenge. He still needs constant attention and by the time he settles down for a nap, I typically need one too.
I just got The
Archetype Died by Dana James
and have been flipping through design books including
Beautiful by Mark Sikes
and
In the Pink by Dorothy Draper
.
I'm also trying to get into the habit of planning outings that don't involve errands. On my horizon for the next couple of weeks are the
Kips Bay Dallas Decorator Show House
and the
Dallas International Film Festival
. I'm hoping to get more in store shopping done too, now that holiday season is upon us. Charlie Cupcake and I went on a lunch date with a friend to
The Mermaid Bar at Neiman Marcus
and I was thrilled that they let you bring your dog inside the restaurant to dine with you! It was my first meal indoors in months and it was so luxurious to sit in an air conditioned room as opposed to a hot and humid patio!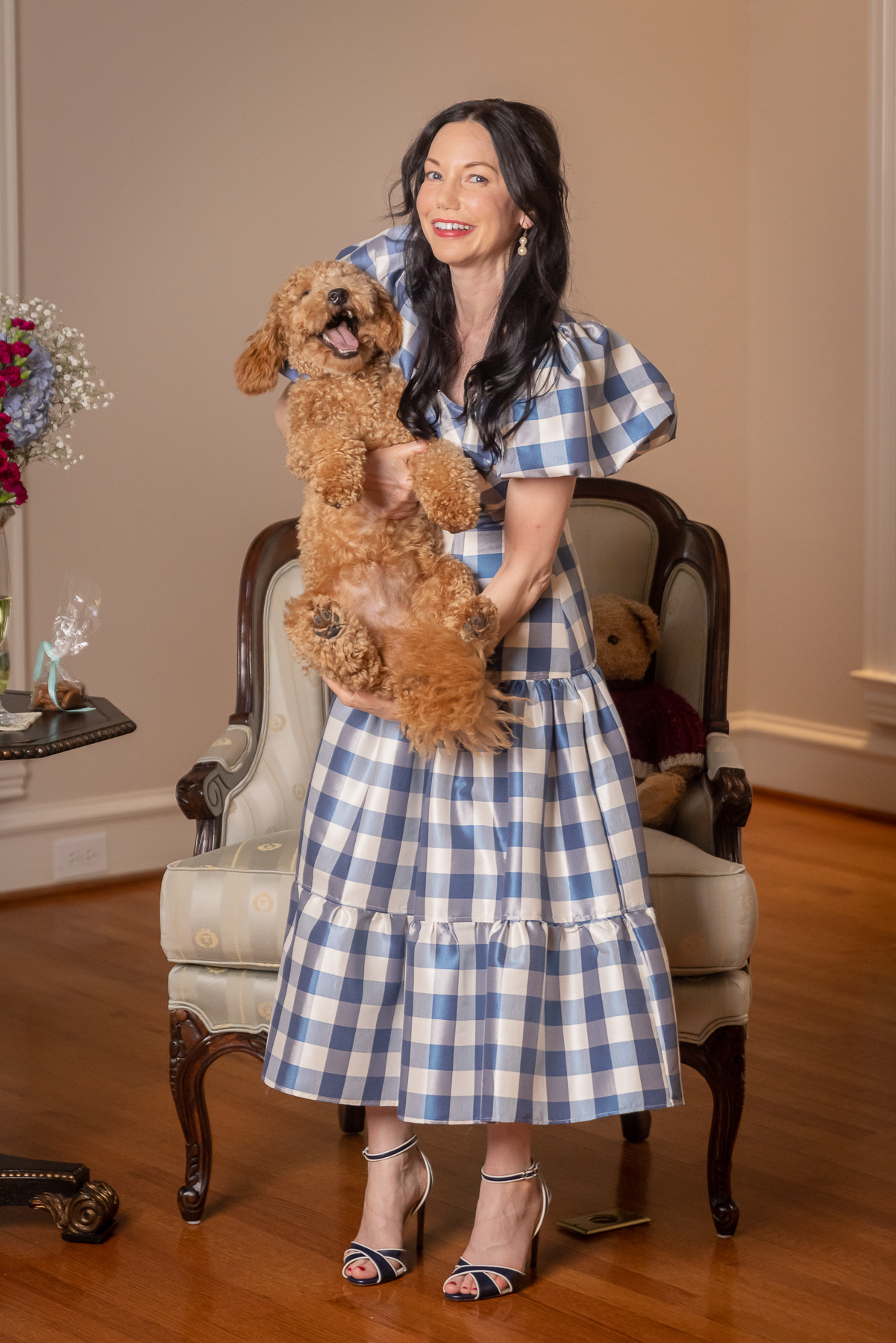 Shop My Hunter Bell Dress Look: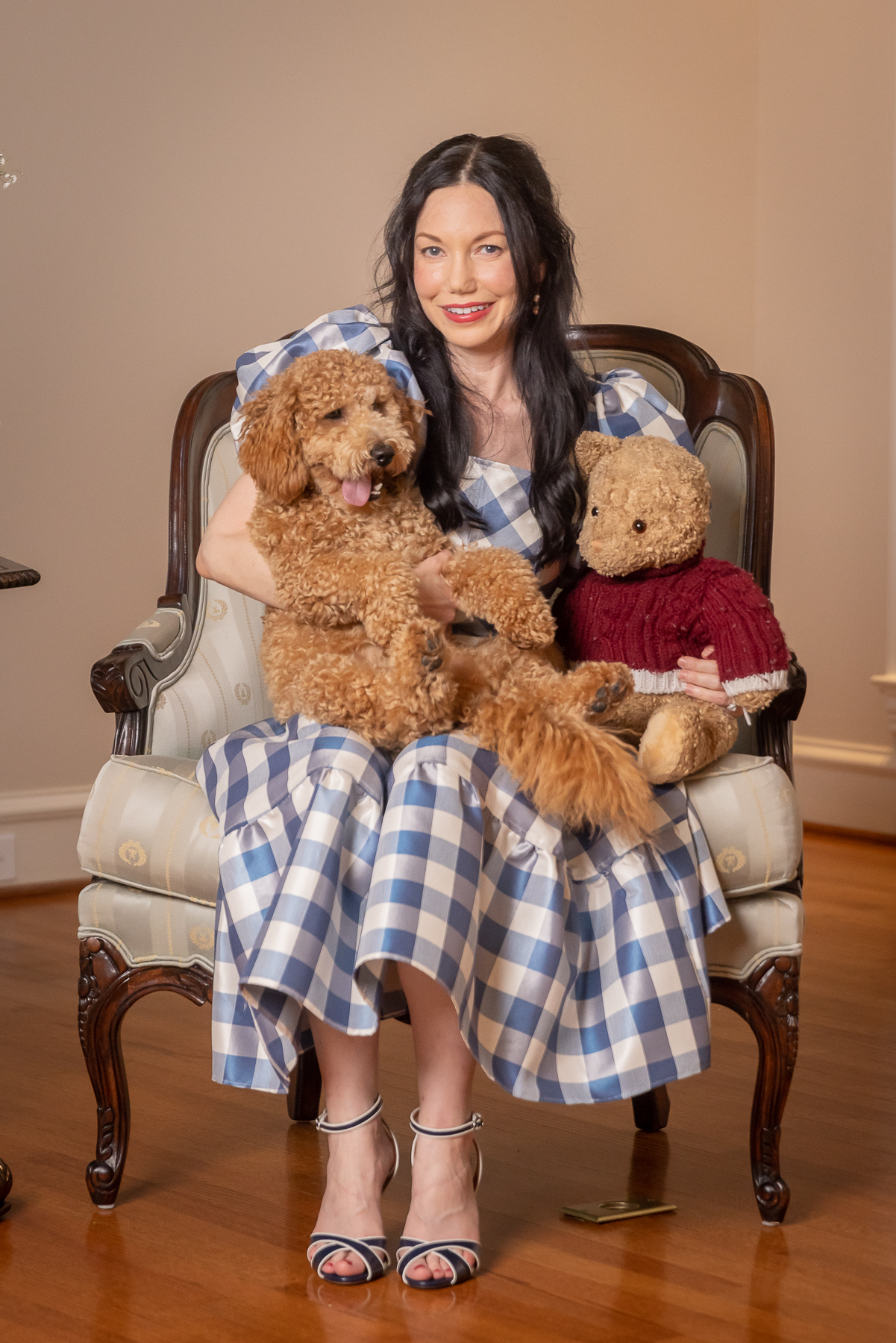 Remember all of those shoots I used to do with
Mr. Bear
… I've been slowly easing Mr. Cupcake into the idea that he's not a chew toy. 🙂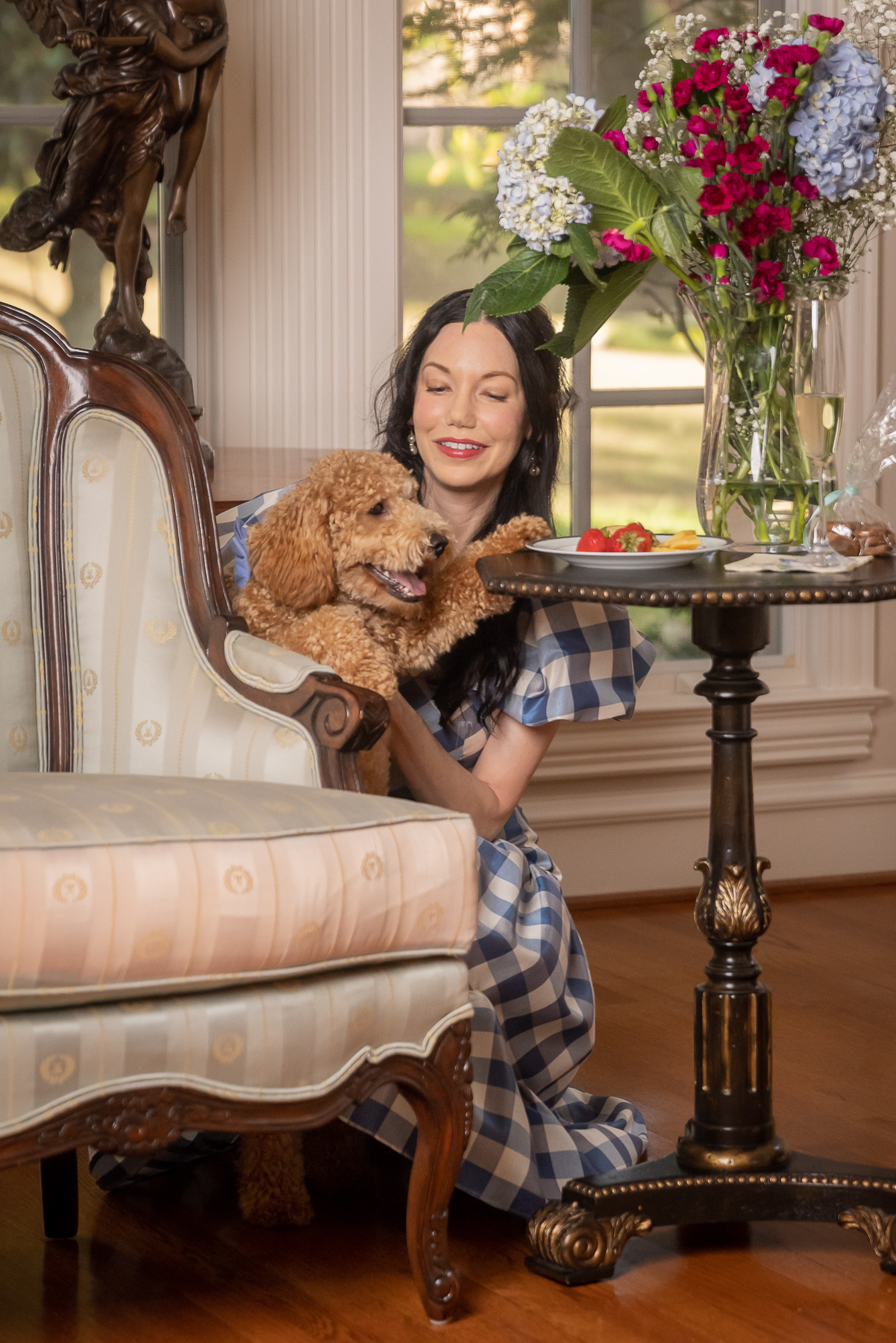 What have you been up to lately? Leave me a comment below and let me know.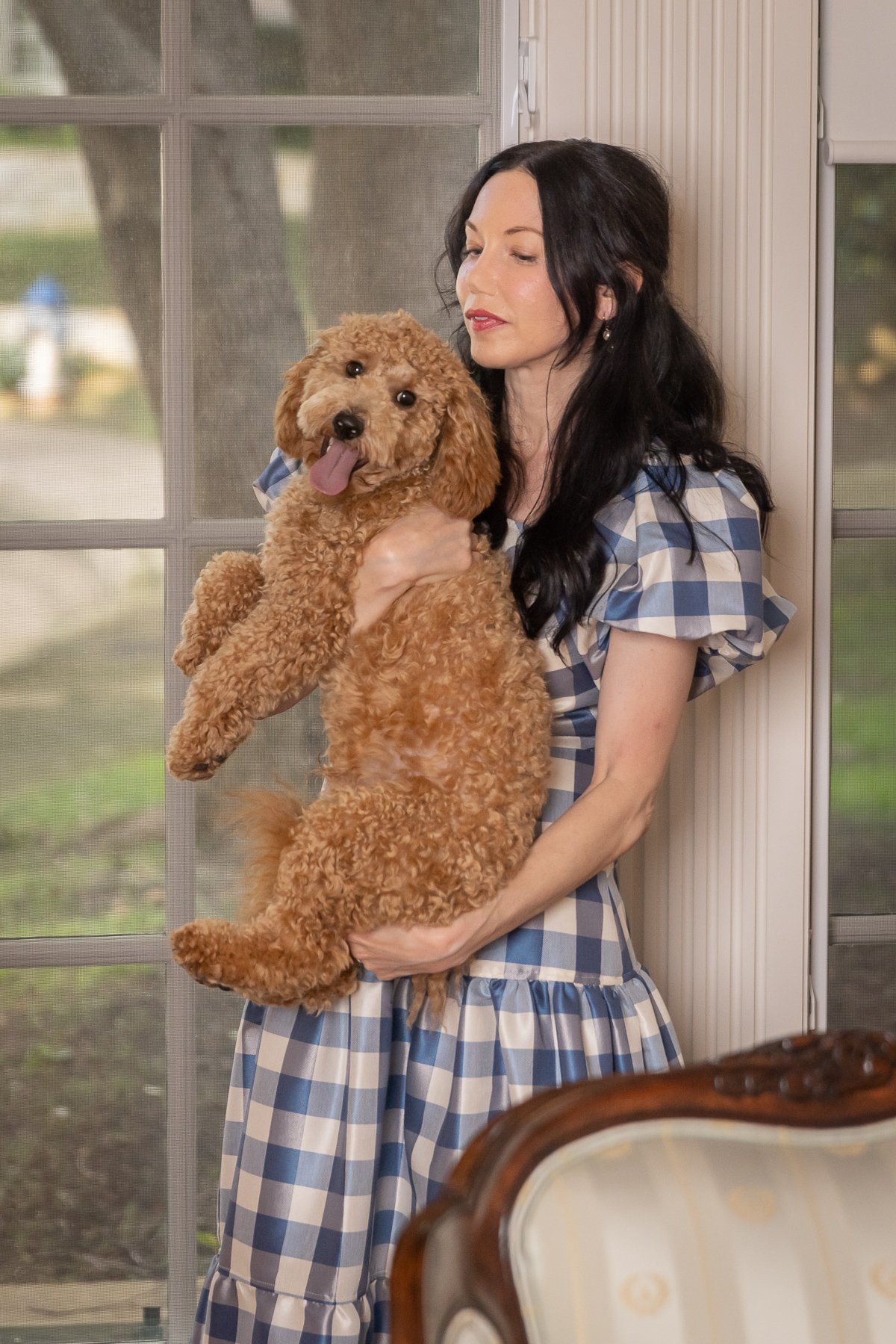 Thank you so much for reading!
xoxo,
Lisa
Let's be social!